Have you chosen a theme for your wedding? If you haven't yet, you should!
While having one isn't mandatory, a wedding theme will help you decide on the style of your dress, the decorations for your reception, the food you serve, and even your wedding favors. It will act as the foundation of your wedding planning guide.
But with so many wedding themes and ideas, choosing one can be difficult. After all, it will set the tone for your big day and influence every aesthetic decision you make.
To help you out, we've listed down the most popular wedding themes in the Philippines. Browse them for inspiration and let your imagination run wild. I reckon by the end of the article, a particular one will capture your heart.
List of Top Ten Wedding Themes and Ideas in the Philippines

Classic Romantic
Were you the type of kid who swooned over the wedding scenes from romantic Hollywood movies? If you said yes, then a classic wedding theme is perfect for you.
Delicate white florals, light linens, plenty of lush greenery, minimal decor, refined color schemes – these tried and true wedding details never go out of style. And if you prefer timelessness over trends, a classic romantic wedding theme is total bridal bliss.
Tips to pull it off: This is one of the wedding themes in the Philippines that's easy to pull off. Choose an elegant and sophisticated wedding dress that's seamlessly stylish and understated. Embrace calligraphed details for your wedding invitations and consider a neutral color palette. Tastefully embellish an all-white wedding cake and go with a classic menu that suits everyone's taste buds.

Rustic
If you spend every day in the concrete jungle, you may want your big day to feel like you're in the comforts of the countryside. Rustic is one of the most popular themes for a wedding, especially for those who want a cool and relaxed vibe.
Rustic weddings have a strong country, farm, or garden-like influence, featuring lots of natural textures various organic materials and florals. But the ultimate charm of rustic-themed weddings is that they're relaxed, romantic, and nature.
Tips to pull it off: Ditch the hotel ballroom and hold your reception in a garden venue or a farm — any setting that evokes nature and the outdoors. Go for earthy and simple items such as mason jars, wildflowers, burlap, moss, and twin to create beautiful decor. Shabby-chic elements such as gingham fabrics also work well with the theme. For food, serve up some home-style cooking such as roast chicken, potatoes, and a selection of freshly baked breads. If you want more tips, head over to our article on rustic wedding ideas.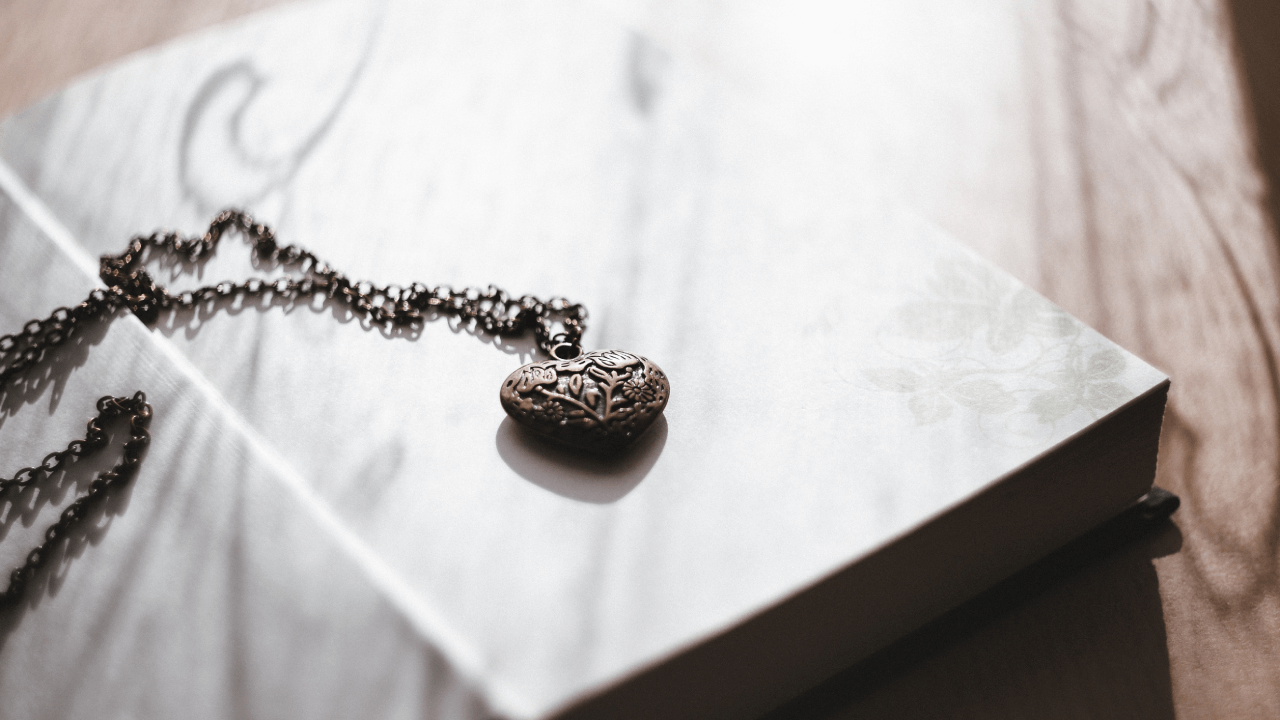 Vintage
When it comes to wedding theme ideas in the Philippines, vintage weddings are often confused with rustic weddings, but they are actually different. While a rustic wedding theme focuses on the great outdoors and natural elements, a vintage wedding draws its inspiration from decades past – sometimes with an antique Victorian flavor.
But really, vintage can be anything from 50 to 100 years ago, so even the retro 1960's can be a fantastic theme for your nuptials. Or you can channel the roaring twenties and pull off a Great Gatsby theme. You can even go back in time with a Renaissance wedding and add a modern flair to it.
Tips to pull it off: One of the easiest ways to pull off a vintage theme for your wedding is through your wedding outfit and beauty look. For instance, if you're going for the Great Gatsby theme, add some fringe and feather accents to your wedding dress. You can even wear an iconic crystal bridal headpiece to complete your look. For the ceremony and reception, don't forget jazz music and lots of cocktails to keep guests happy. At the end of the night, drive off in classic getaway car, like a Volkswagen or an old Porsche.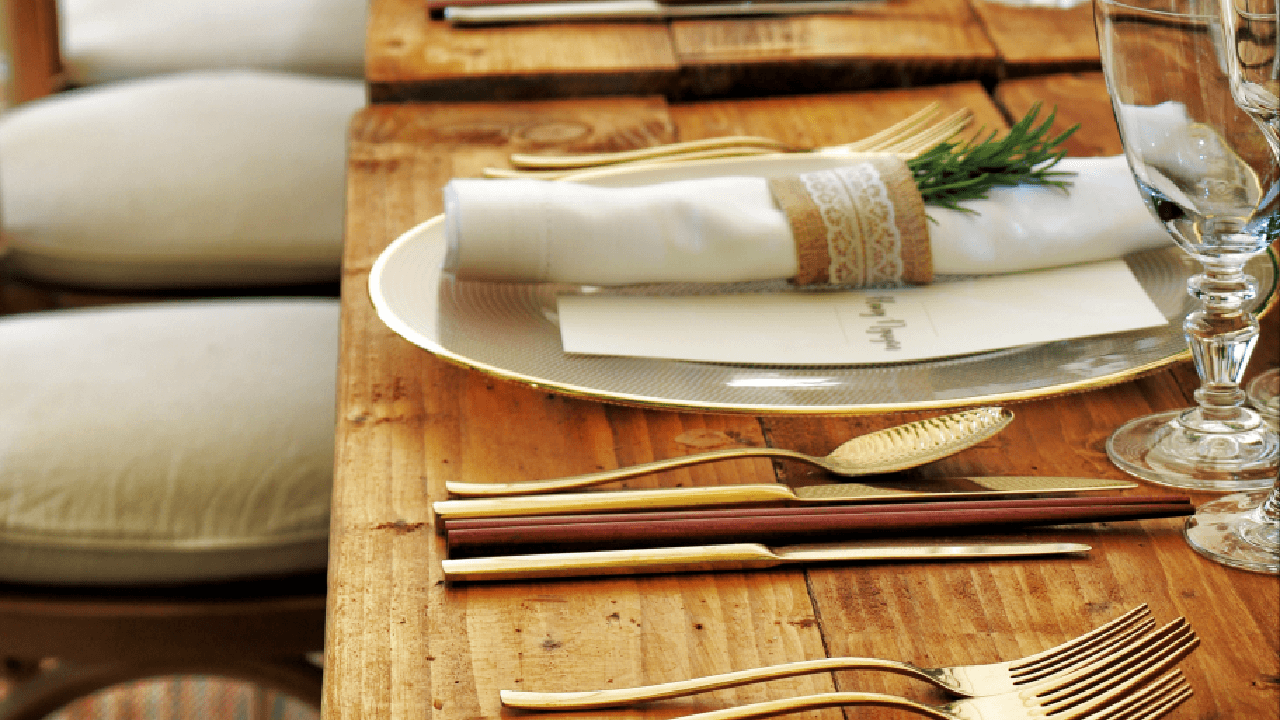 Modern Filipiniana (cultural)
Modern Filipiniana is one of the top wedding themes in the Philippines because it's a great way to showcase your love and appreciation for the country. After all, it's always fun to have bits and pieces of your roots incorporated in your big day.
Whether you want to just have Filipiniana accents in your wedding theme or you'd like to look like the classic Maria Clara, you can definitely have a chic traditional wedding with a contemporary spin.
Tips to pull it off: Opt for a terno wedding dress and barong to showcase a clear sense for the Filipiniana theme. For decor and styling, go for regal gold tones and wooden elements. Or you can go for something fun and playful to evoke a "Pinoy Fiesta" atmosphere. Play with abaca twine, canvas fabric, and raw, natural Filipino materials. Of course, your venue also plays a huge role in conveying your wedding theme. Check out historical venues that give off Filipino-Spanish vibes such as Casa Manila or Las Casas Filipinas de Acuzar.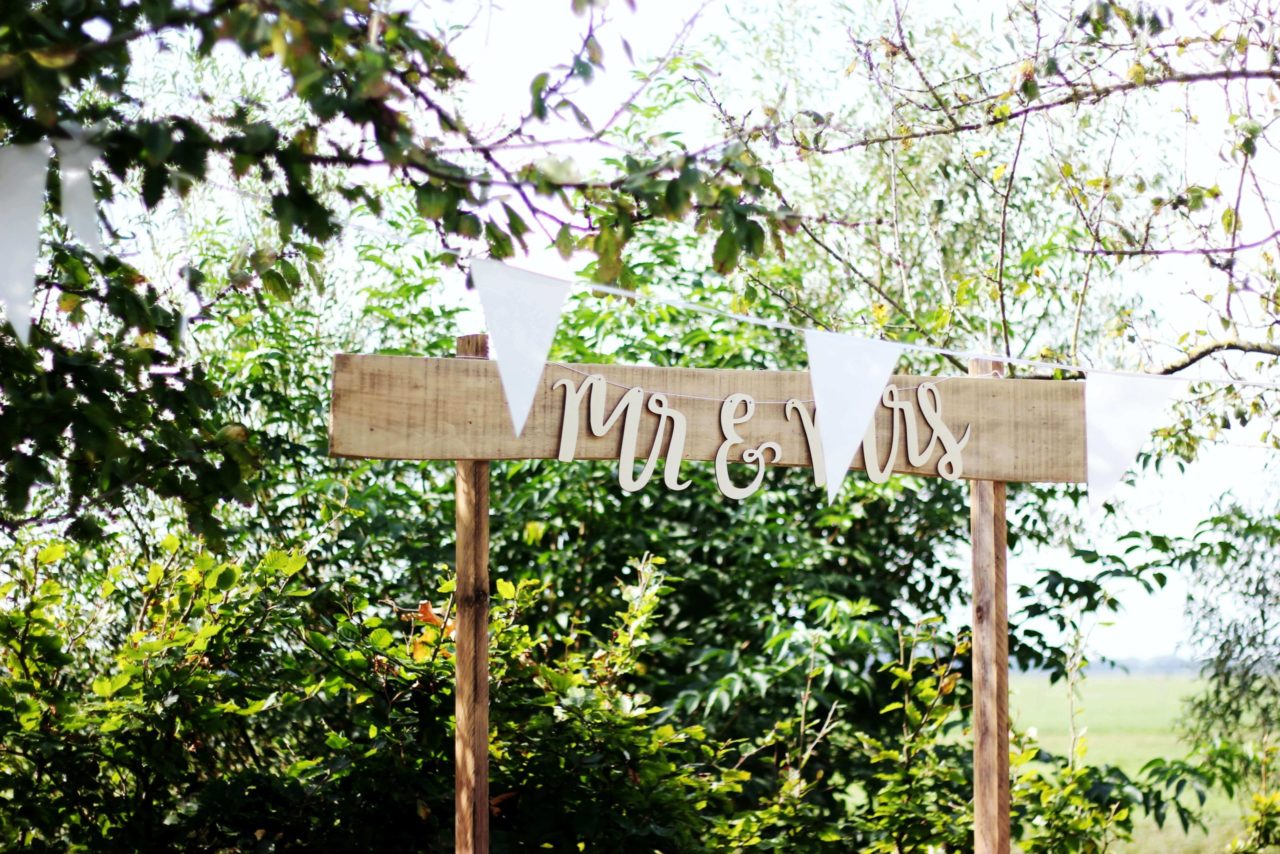 Bohemian
Boho style makes it to our list of top wedding themes in the Philippines because it looks incredibly chic, with minimal effort. It's cool, carefree, and beautiful. Think macramé, fringing, tribal patterns and a warm color palette blended with a free-spirited take on the traditional wedding.
When done well, this is one of those unique wedding themes that your guests will remember for a long time.
Tips to pull it off: Don a flowy dress that's light and comfortable to wear. Braids, soft waves, and flowers in your hair make for beautiful bohemian hair styles. You can also complete your look with a flower crown! Keep the decorations in your venue simplistically elegant, with oriental rugs lining the aisle and altar, hanging macramé decorations, and decorative, mismatched pillows.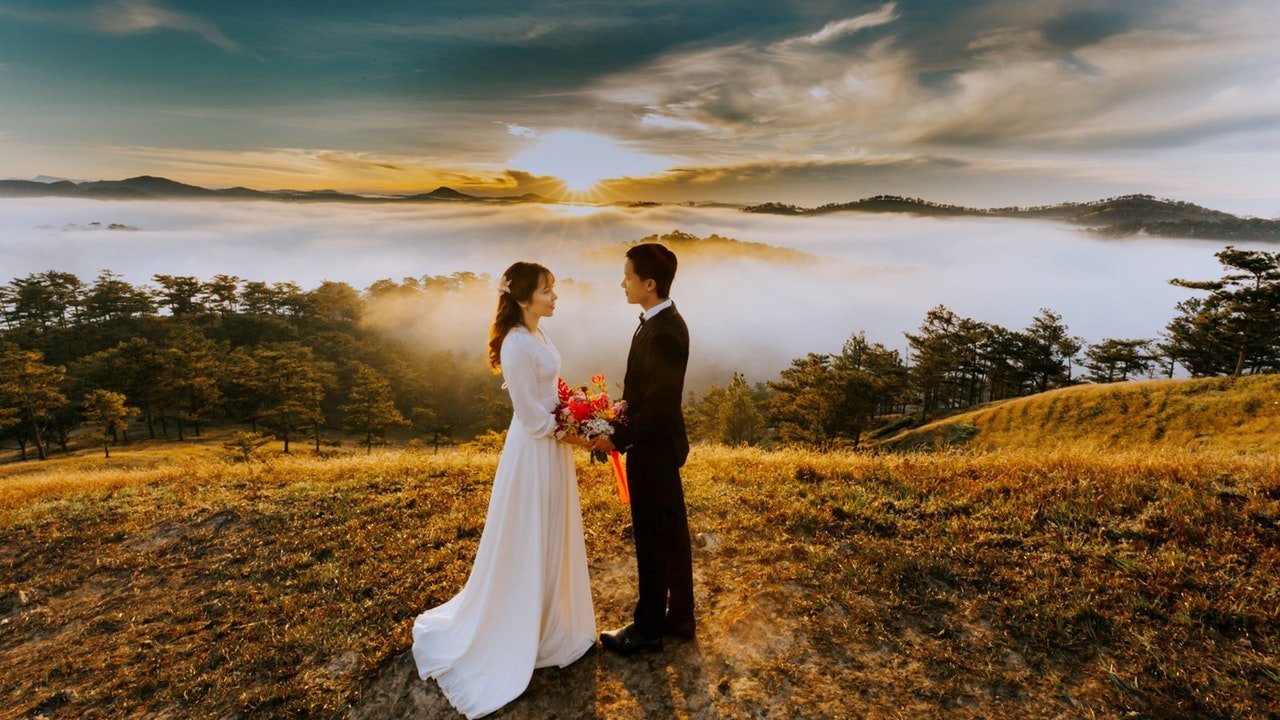 Travel
Planning a destination wedding? Or perhaps you and your partner are a jet-setting duo? Then this is definitely one of the most appropriate wedding themes for your big day.
Take your wedding to the next level with a travel-themed wedding. You'll make your guests feel like they're being whisked away to a faraway place. You can even go the nautical route and create a sailor-worthy atmosphere with a seafood bar, blue watercolor palettes, and your reception by the sea.
Tips to pull it off: Set the tone with invitations that look like passports, plane tickets, or a travel itinerary. Go for around-the-world seating charts and theme signage that says "The Adventure Begins." Place tiny globes as centerpieces and have traveling quotes all over the venue. For giveaways, you can opt for luggage tags or travel kits! These are also trendy wedding favors in the Philippines.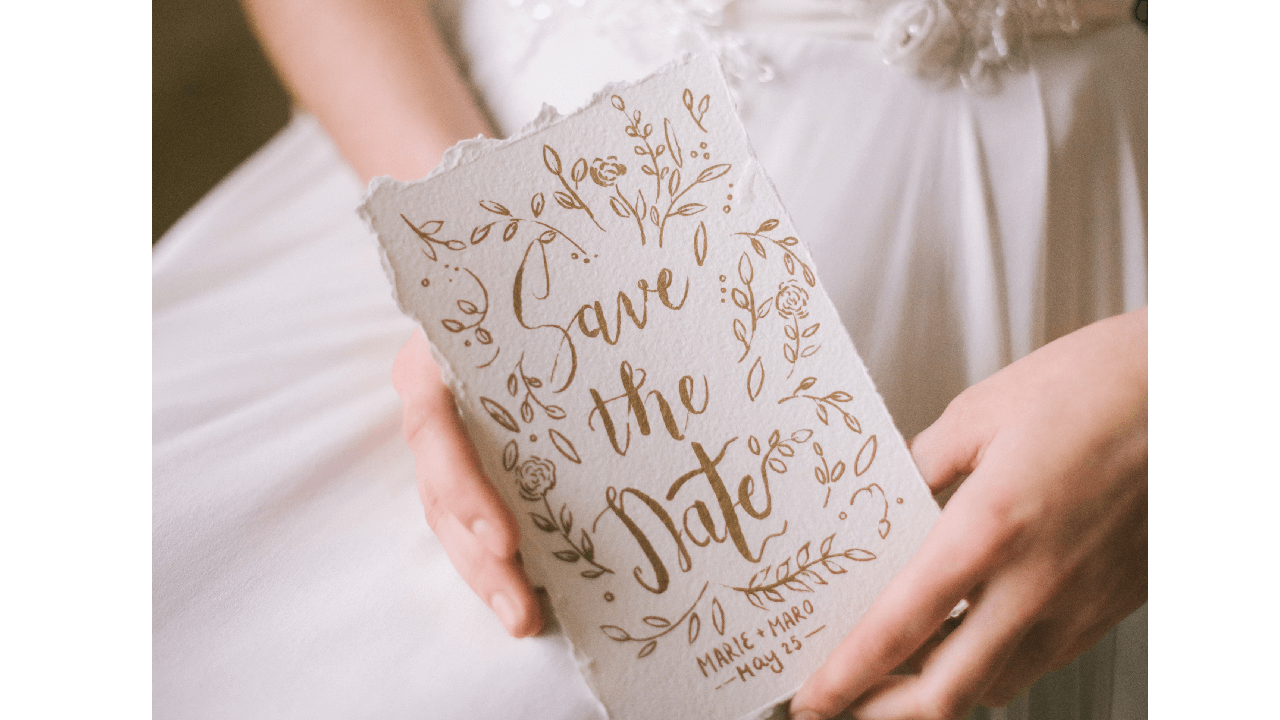 Minimalist
Want to keep it simple and elegant? Create a statement on your wedding day with a minimalist theme. Modern minimalism is rising to be one of the most popular wedding themes in the Philippines because of its understated yet sophisticated design accents and elements.
By removing some of the extra fills of traditional weddings, you get to emphasize on quality, not quantity. And with social distancing as the new norm, a modern minimalist wedding is the next big thing in the world of nuptials.
Tips to pull it off: To pull off wedding themes that evoke understated elegance, think of clean lines, geometric shapes, and minimal design. Go for sleek seats, a cool-toned structural backdrop, and small pops of greenery.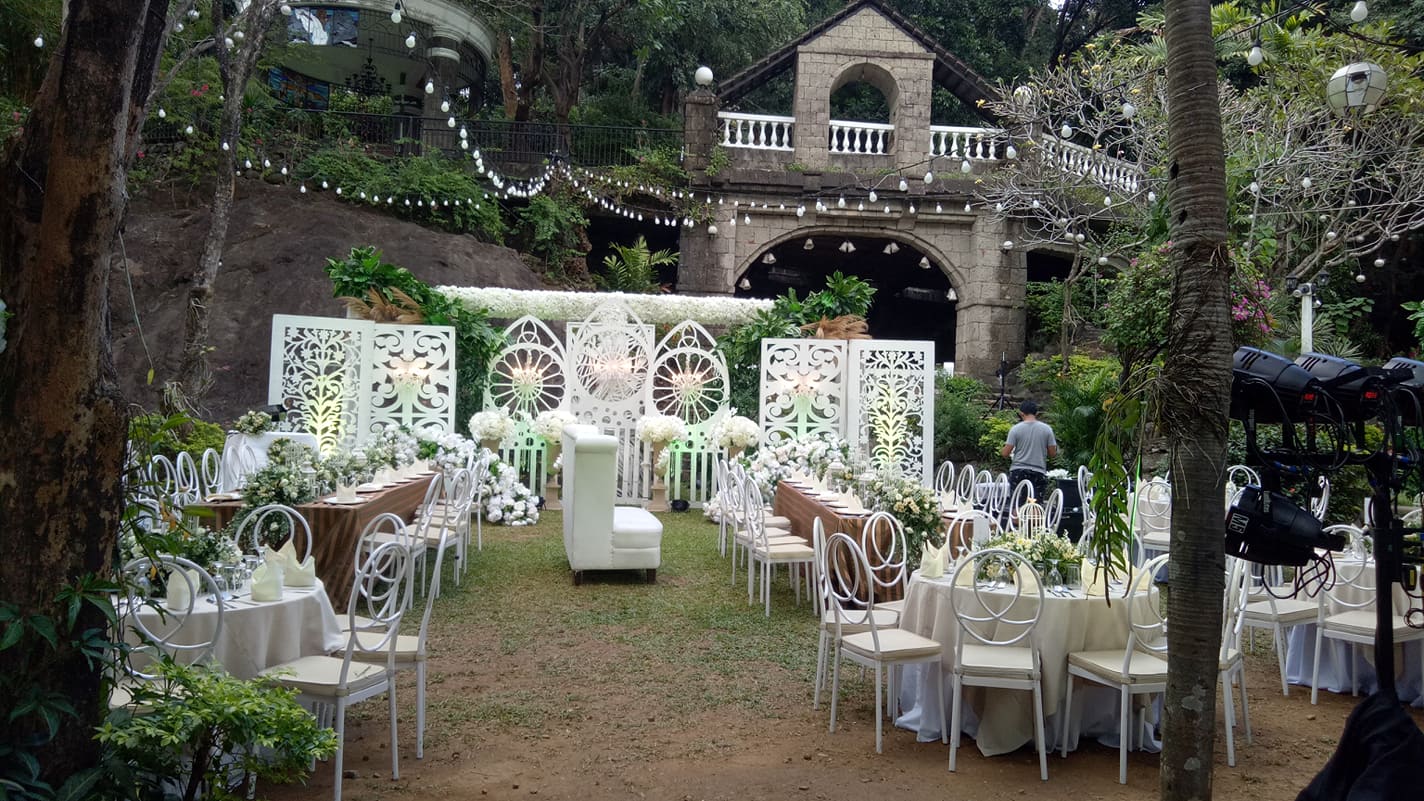 Whimsical
Whimsical wedding themes are perfect if you're a couple who likes being playful and cheeky! These weddings tend to be more casual than fancy and held in quirky locations such as a restaurant, cafe, or at the comforts of your own backyard. It's all about having fun during your most special day.
Tips to pull it off: Bright colors work best for whimsical themes for a wedding in the Philippines. Think aqua, coral, orange, and yellow. For your dress, a fit and flare or A-line gown works best. Have your groom wear a linen suit in a pastel color and a silly-patterned tie. For decor, think of chalkboard signs, paper lanterns, and free seating. As anything goes, you don't need to craft the perfect seating plan for whimsical wedding themes. If your venue allows it, have a DIY bar where everyone can make their own cocktails.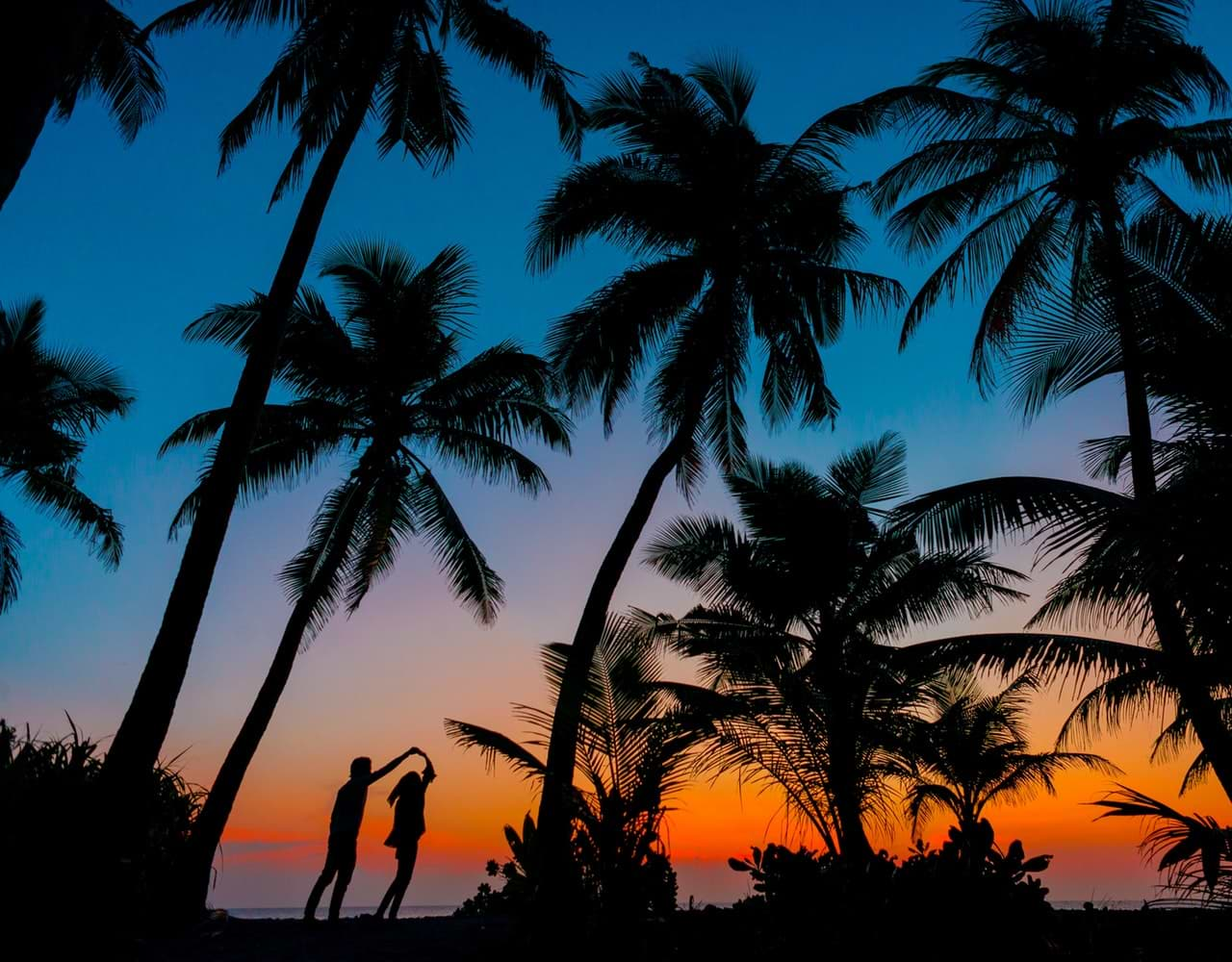 Tropical
In the Philippines, summer is only a state of mind! Feast on colors and flora during your big day with tropical wedding themes and ideas.
Especially perfect for beach weddings, a tropical theme is full of zest and fun! I mean, who doesn't love the look of lush tropical greenery, trendy banana leaf prints, playful pineapples, and vibrant punches of color.
Tips to pull it off: Fill your floral arrangements with exotic flowers such as orchids, birds of paradise, and gumamelas. Opt for a casual cocktail wedding dress and prepare lei garlands for all your guests. Serve fresh coconut juice and signature beachy cocktails. For decor, focus on palm fronds and laid-back details such as a hammock, rattan furniture, and beanbags.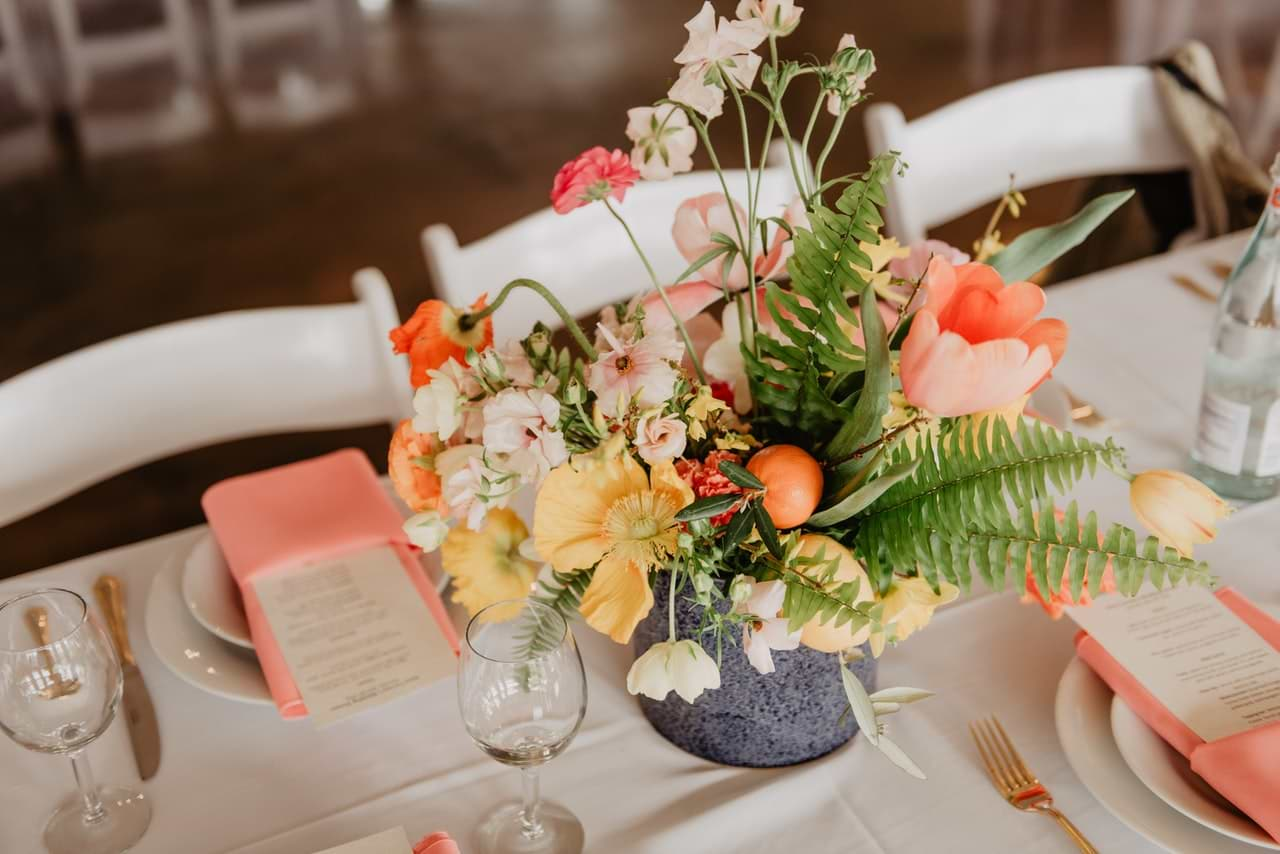 Eco-friendly
Who says you can only stick to the norms when choosing wedding themes in the Philippines? Dare to be different and go against the tide with an eco-friendly theme.
This is currently one of the top wedding themes in the Philippines as people are learning how to be more environmentally conscious and less wasteful. This is also ideal for small and intimate weddings.
Tips to pull it off: Select upcycled items for wedding decor and centerpieces such as used mason jars or bottles. Go for natural materials such as wood, clay, and straw. Choose vintage or secondhand tableware. For your wedding attire, you can either borrow from a beloved family member or rent a bridal gown. It's also better to DIY your wedding favors and other pieces of decor.
Take Your Pick from the List of Top Wedding Themes
Have you chosen among the wedding themes on the list above? If you still haven't, close your eyes, take a trip down memory lane, and try to remember your dream wedding as a child. What did it look like in your memories? Did you envision a classic and romantic wedding, a whimsical one, or a rustic-themed celebration?
If that doesn't work, browse through the list again and narrow down your options to your top three. Once you've chosen the three best wedding themes and ideas for your big day, discuss it with your partner.
After you've chosen your pick among the top wedding themes in the Philippines, you can finally start planning for your big day. Chryss loves ice cream, literature, and East Asian pop culture. She would like to pet your dog.