Every girl wants an excuse to wear pretty flowers in her hair, which might be why flower crowns are becoming one of the most popular wedding accessories in the Philippines. While the flower headdresses first popped up in bohemian ceremonies and beach weddings as a hip alternative to veils, Filipina brides have started donning flower crowns customized to suit their wedding style, from chic and whimsical to elegant and sophisticated.
Have you been dreaming of wearing a beautiful flower crown on your wedding day? Here's a styling guide and some tips to pull off wearing one during the most romantic day of your life.
Popular Flower Crown Wedding Hairstyle Ideas
Want to dress up your wedding look with beautiful blooming halos? These wedding hairstyles will make you look picture-perfect when you walk down the aisle with your flower crown.
Boho braids
A soft boho side braid is perfect for any hair length, and a beautiful floral crown would truly complement the semi-messy look.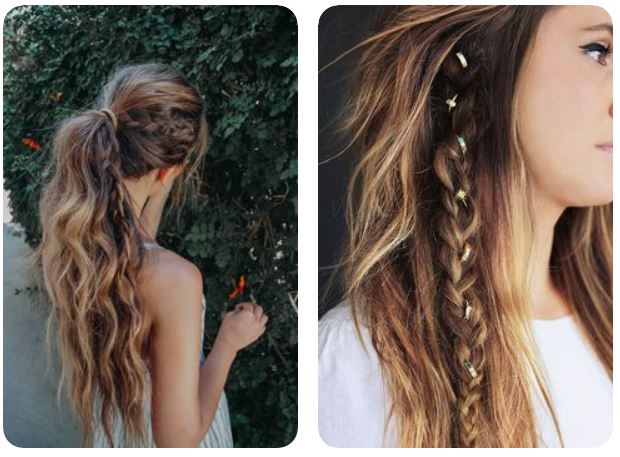 Whimsical waves
Whimsical beach waves are already staples in weddings. Accessorize it with a beautiful flower crown and you'll look like an ethereal goddess!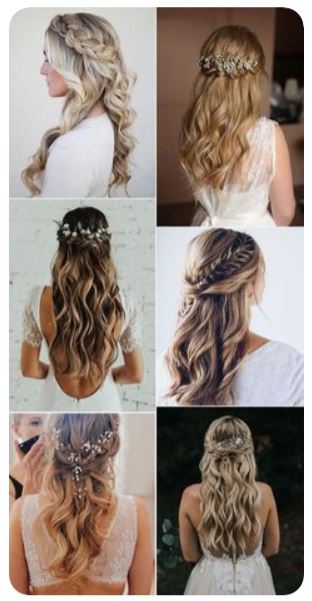 Low Braid
A sleek low-braided chignon that's put together is chic yet also sweet and simple. Any flower crown would add a beautiful touch to the fashionable hairstyle.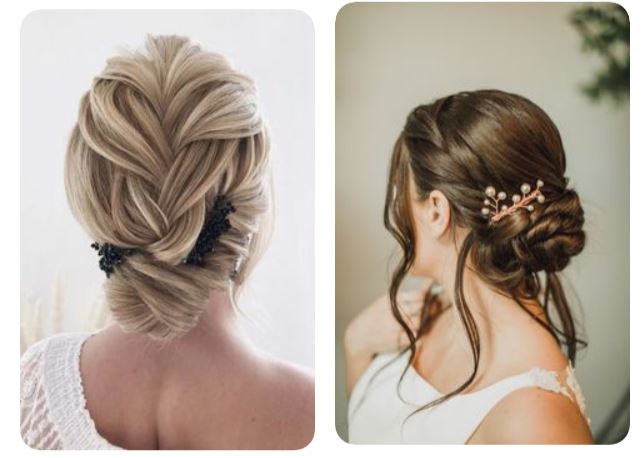 Low and Loose Bun
If you're looking for something soft and romantic, a beautiful low bun will work perfectly with your flower crown.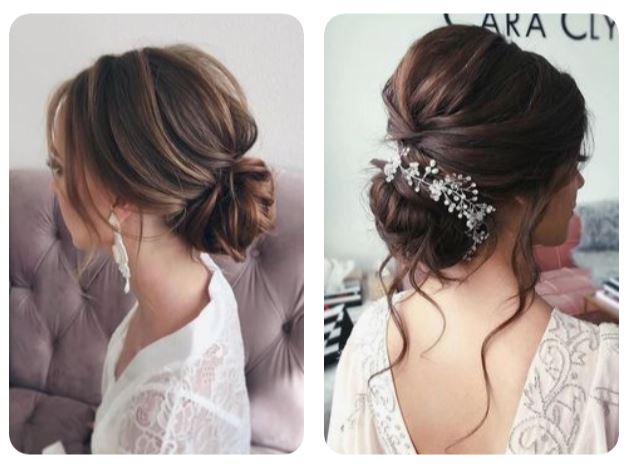 Side bun
Planning a vintage-themed wedding? A sweet side bun would beautifully complement your flower crown and wedding style.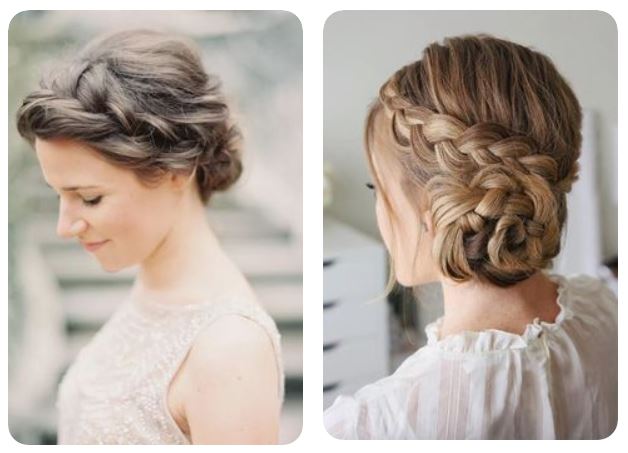 Side pony
Going for something simpler to showcase your fresh blooms? A side pony is a simple yet elegant hairstyle to wear with any type of flower crown.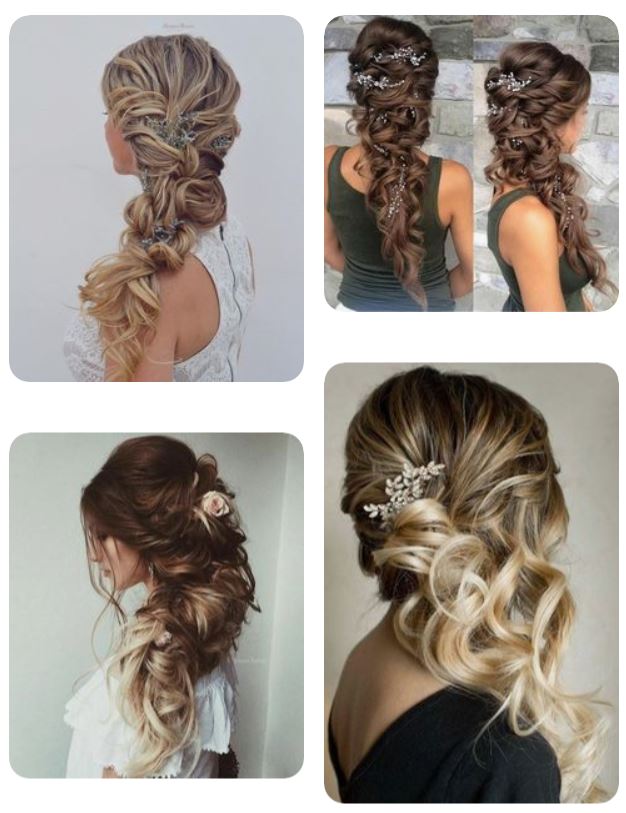 Where to Order Flower Crowns in the Philippines?
If you've almost ticked off all the boxes in your complete wedding checklist and you've already got a florist for your big day, you can simply ask them to include a bridal flower crown in your package. Flower crowns are pretty quick and easy to make, so they should be able to accommodate your request.
Coordinating with your florist is also better in the long run because it ensures that your flower crown matches the other floral decorations of your wedding, especially your bridal bouquet. Of course, you can also choose to order a flower crown that stands out from all your other wedding flowers. Just make sure you communicate well with your florist, especially if you also plan on ordering flower crowns for your bridesmaids and flower girls.
But if you still don't have a florist for your wedding, we recommend these floral stylists whose flower crowns have been featured in numerous wedding posts online:
Of course, the overall rate would depend on certain factors such as the number of arrangements, choice of flowers, and materials used. If you want to know the starting price of an individual flower crown, it's best to ask your florist as rates vary. If you want a starting price to base off of, Flowers Cafe Cebu sells their flower crowns at Php1,499 each. The flowers they use for the crown include roses, carnations, orchids, and mums.
How to Make a DIY Flower Crown
Are you the artsy type? Or maybe you just want to add a personal touch to your wedding ensemble? If you answered yes to any of the questions (or to both!), why not make a DIY flower crown for your wedding?
If the idea has convinced you or you've been mulling over this already, here's a complete and easy guide on how to make a DIY flower crown headband with fresh flowers for your wedding:
Step 1: Prepare your flowers and greenery
You can buy the fresh flowers for your DIY flower crown from your local florist, online sellers, Dangwa, or Tagaytay Flower Market. If you want the freshest blooms at affordable prices, we suggest heading to the latter. Most local florists, online sellers, and even Dangwa vendors get their flowers from Tagaytay, so heading to the source will ensure you buy your blooms at their freshest and most beautiful.
When choosing the statement flowers for your DIY floral headdress, make sure they match your bridal bouquet and the overall theme of your wedding. For small filler flowers, we recommend using Baby's Breath, statice, or hydrangea. For greenery, it's best to go with myrtle, ivy, leather fern, eucalyptus, or dusty miller. These will add the volume you need for your DIY flower crown without taking the spotlight from your statement flowers.
Step 2: Gather your materials
Aside from your flowers and greenery, you'll also need:
Floral tape – best for wrapping your fresh flowers together. Floral tape will easily blend in with your blooms and greens since it comes in natural colors like green and brown.
Scissors – for cutting your flowers, tape, and wires.
Craft wire – a roll of craft wire is easier to work with than pre-cut wires as you can measure it according to the size of your head. You can find this type of wire at Shopee, National Bookstore, or your nearby arts and crafts store.
Floral wire – this will act as the base of your crown as it's sturdier than craft wire
Step 3: Shape the floral wire to your desired size
Wrap the wire around your head to find the best fit. Leave around 1/2 inch of wiggle room before cutting off the excess wire. Use floral tape to secure the ends.
Pro tip: Measure your DIY flower crown with your desired hairstyle in mind. Your crown will fit differently depending on your wedding hairstyle.
Step 4: Wrap greenery around the flower crown's base
Tape the greenery's stems to the floral wire. Your choice of greenery depends on the type of crown you want to wear. Fuller greens like dusty miller and leather leaf are great for bigger crowns while subtle greenery like ivy and myrtle are great for a more delicate look.
Step 5: Create mini-flower bunches
Select three statement flowers and wrap their stems together with floral tape. Then add some filler flowers for a balanced look. You can make 6-8 bunches, depending on the size of your flowers.
Step 6: Attach the flower bunches to the crown
Fasten the stems of the flower bunches to the crown using floral tape or craft wire. Layer more blooms to create a seamless floral look. Continue to layer the flowers until you're satisfied with your DIY flower crown.
Step 7: Store your DIY flower crown in the fridge
It's best to leave your flower crown in the fridge to keep it fresh until your big day. When you're ready to wear the crown, spray it with cold water to refresh the blooms.
Here's a video tutorial for your reference:
How long do flower crowns last?
Typically, fresh flower crowns last 2 to 4 days. After 4 days, as flowers are deprived of water and nutrients, they'll begin to wilt and discolor. This is why it's best to assemble your fresh flower crown, be it DIY or from your florist, on the day of your wedding or the day before it.
Also, take note flowers wilt faster in hot or humid weather conditions. This is why it's best to store them in the fridge or in an air-conditioned room, preferably between moist paper towels.
Do's and dont's when wearing flower crowns to your wedding
Before choosing a florist or heading to the nearby flower market, take note of these handy flower crown tips.
Do consider flower crown placement and size
Some brides want their flower crowns securely across their forehead, while others prefer the flower headdress situated farther back on the head like a beret. There's no right or wrong way to sport the trend, what matters is that your flower crown will work with your wedding hairstyle. Whether you plan on wearing your locks wavy, braided, or pulled into a bun, make sure your flower crown fits properly over top.
Don't ignore your personal style
Flower crowns don't have to look bohemian to be beautiful. When designing your flower headdress, incorporate your style, personality, wedding dress, and ceremony theme into the overall look.
If you're worried that your flower crown won't hold up throughout the night, it's best to have two separate crowns just in case: one for the wedding ceremony and another for the reception. As you're dealing with nature, some discoloration of the flower headdress is inevitable. If you want your crown to look picture-perfect throughout the night, better keep an extra one in handy.
Don't let the crown fall off
Any reputable florist will measure the dimensions of your head before making a custom flower crown based on the measurements. Even so, anything can happen when you're dancing, mingling with guests, or-eep!-walking down the aisle. To ensure your crown doesn't fall off, strategically place some bobby pins to secure the crown without ruining the overall aesthetics.
Now that wearing a veil isn't required for Church weddings, more and more brides in the Philippines choose to wear flower crowns to express their individuality. I can't really blame them, especially when the flower crowns perfectly match their dress and wedding style!
If you've made up your mind about wearing a flower crown to your wedding, that's great! If you're still on the fence about it, you can always wear a DIY flower crown for your pre-nuptial shoot instead! Chryss loves ice cream, literature, and East Asian pop culture. She would like to pet your dog.