Prenup shoots are big in the Philippines. While they've been around for quite some time, it's only recently that couples have started going all-out in their pre-engagement photos. Some couples even travel abroad to document their love story.
We want to help alleviate your prenuptial stress, so we've come up with the ultimate guide to planning your prenup shoot. In this article, you'll learn about different prenup locations, poses, props, and quotes!
Scroll along so you can better prepare for your prenup day.
Prenup shoot locations
A perfect shot calls for a perfect location. Luckily, the Philippines is home to several prenup shoot locations that would serve as the perfect backdrop to your love story.
Be it an open field, a beach, a park, or a mountain, we have it all. The best prenup location is different for every couple, and what matters is that you choose a place that you have a special connection with.
Prenup shoot locations in Manila
You don't need to venture far to have beautiful photos. These venues will show you that you can ace your prenup shoot within the Metro.
Did you and your partner have frequent dates at BGC? If it has a special place in your love story, why not have your prenup shoot there? The city's skyscapers, beautiful parks, and busy streets can be wonderful backdrop for your shoot.
To ensure your shoot is stress-free, secure a permit from Fort Bonifacio Development Corporation (FBCD) as they require one for professional shoots. Take note that taking photos of embassies, schools, banks, and other specific buildings is not allowed.
Fee: Php2,000
Where to get your permit: Fort Bonifacio Development Corporation, 2/F Bonifacio Technology Ctr., Bonifacio Global City, Taguig
Contact number: (02) 818 3601 loc. 3109
University of the Philippines, Diliman
If you and your partner graduated as Iskolars ng Bayan or you live near Quezon City, you can your prenup shoot at UP-Diliman. The campus is famous for its acacia trees, beautiful old buildings, and the gorgeous sunflower field along University Avenue during the months of June and July.
To secure a permit, write a letter of request to the Office of the Vice Chancellor for Community Affairs (OVCCA). The letter should state the complete details of your shoot (date, time, location, etc.).
Address: Diliman, Quezon City
Fee: PhP2,500 for outsiders; free for alumni
Where to get your permit: Office of the Vice Chancellor for Community Affairs, UP Diliman, Quezon City
Contact number: (02) 981 8500 loc. 2583
Do you want a prenup shoot with a historical vibe? Or perhaps you went to one of the schools in Intramuros? Have an unforgettable prenup shoot in the streets of Intramuros. With their old-world charm and timeless beauty, you'll have amazing photos with your partner that will last a lifetime.
To secure a permit, fill out an Application for Non-Commercial Photo/Video Shoot at the Intramuros Administration Office. Just a heads up: you can only choose three out of six locations: Plaza Moriones and Fort Santiago Gate, Casa Manila Patio, Puerta Real Gardens, Baluarte de Dilao, Baluarte de San Diego, and Baluarte de San Andres. Shoot time is from 8:00a.m. to 12:00p.m. only.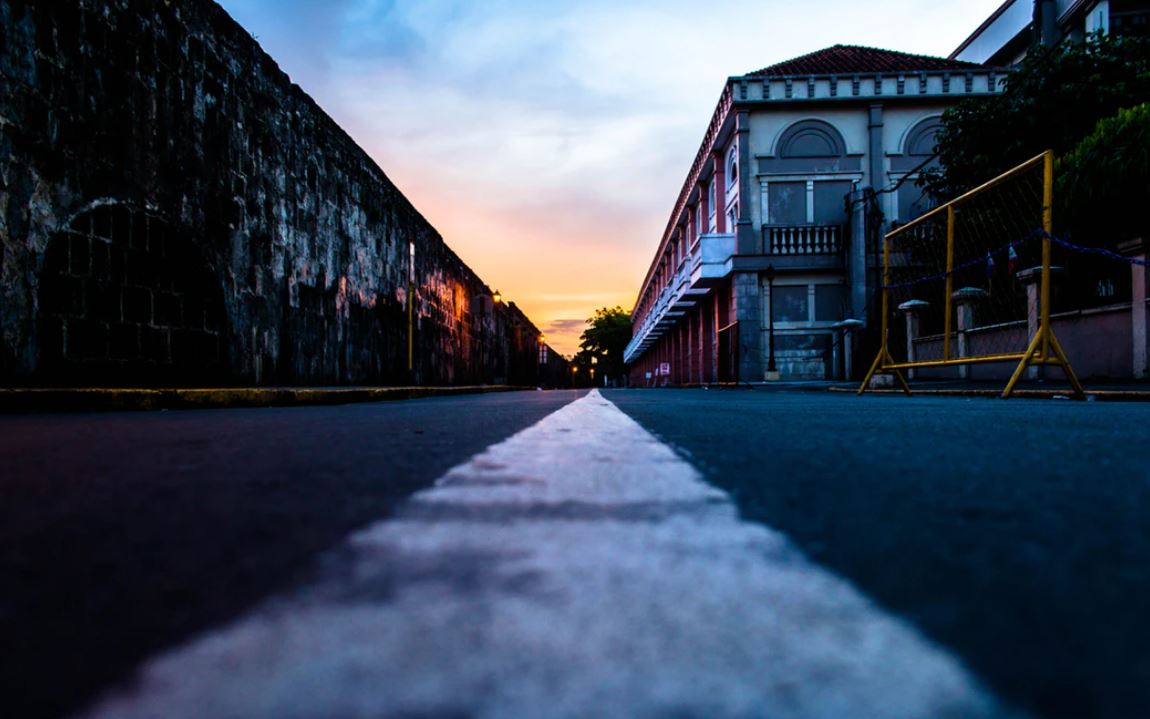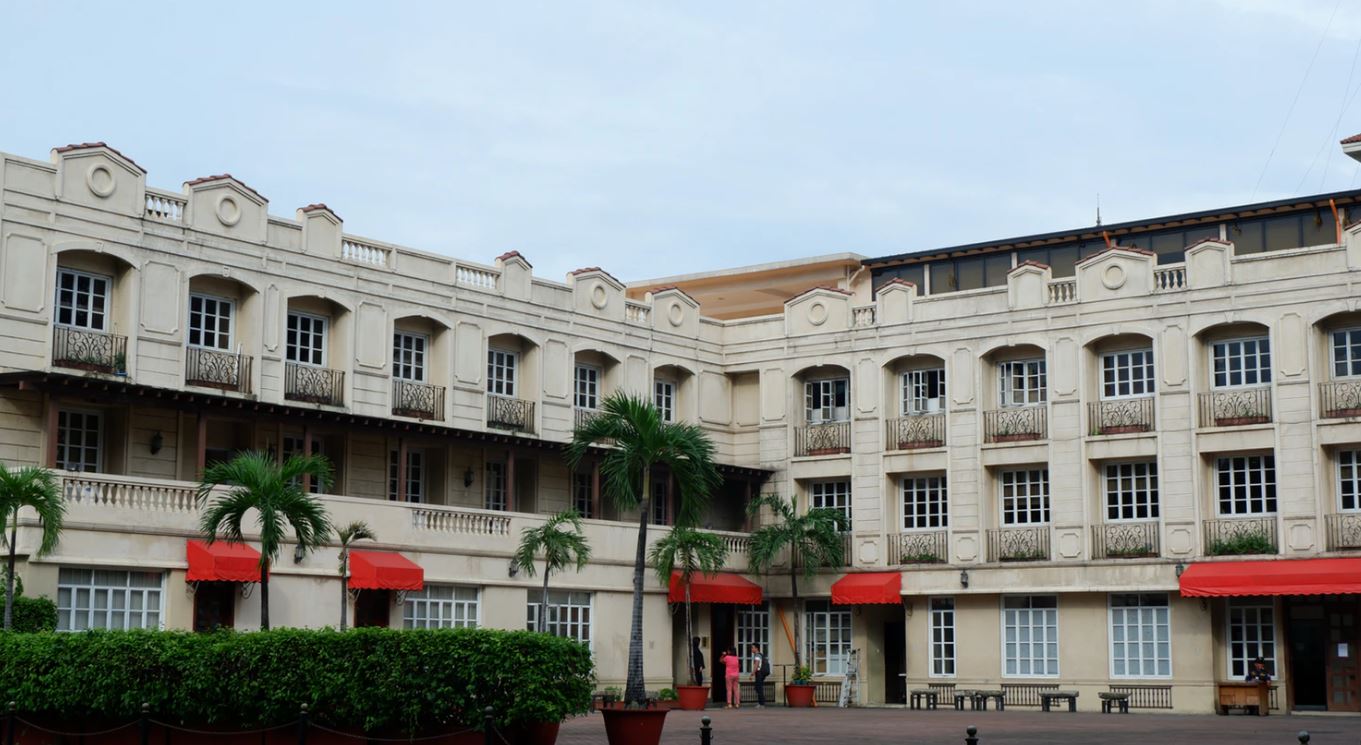 Fee: Php 2,000
Where to get your permit: Intramuros Administration, General Luna St, Intramuros, Manila
Contact number: ((02) 8527 3155
Aside from public spaces, restaurants and cafes are also great venues for prenup shoots. One of the most popular ones in the metro is Filling Station Bar Café in Makati. It's famous for its '50s-inspired interiors, making it the perfect setting for creative, quirky, and fun-loving couples. You can take advantage of the cafe's diner vibe, neon lights, and shiny blue Cadillac for your aesthetic photos.
If you're interested, the café recommends coordinating with the reservations manager for photo shoots.
Address: Filling Station Bar Café, 5012 P.Burgos St., Makati City
Fee: PhP 10,000 for stations 1, 2, & 3 (old wing); PhP 20,000 for station 4 (old wing)
Contact numbers: (02) 897 2053, 899 5555
Prenup shoot locations in Zambales
Planning a beach prenup shoot? Head over to Zambales, the premier location for beach engagement sessions.
Capones is a wild and alluring beauty. With its white sand beaches, rocky shoreline, and a dilapidated abandoned building, everywhere in the island is picture-perfect, especially if you're aiming for a rustic seaside themed shoot. There are also cogon grasslands on the island's cliff, and the place turns into a magnificent shade of cold under the sun. Contrasted with the ocean's stunning blue waves, the scenic setup will be mesmerizing for your pre-wedding memorabilia.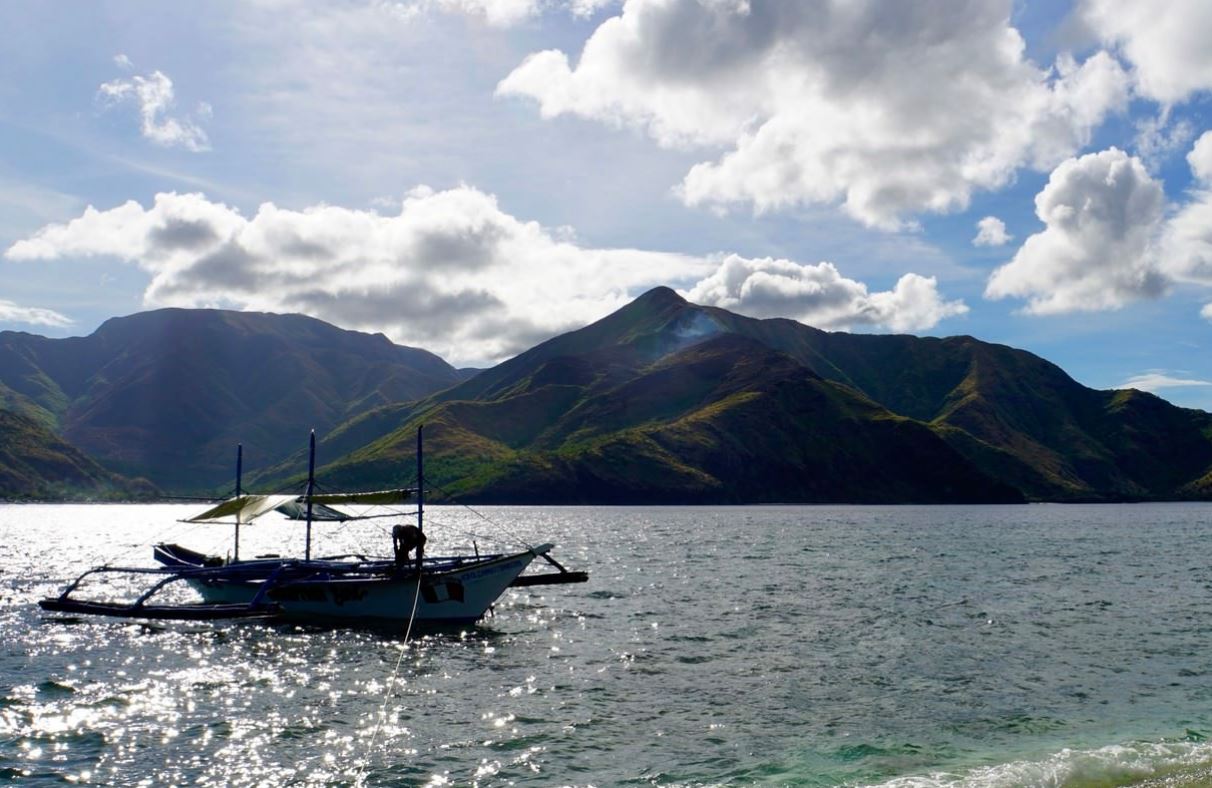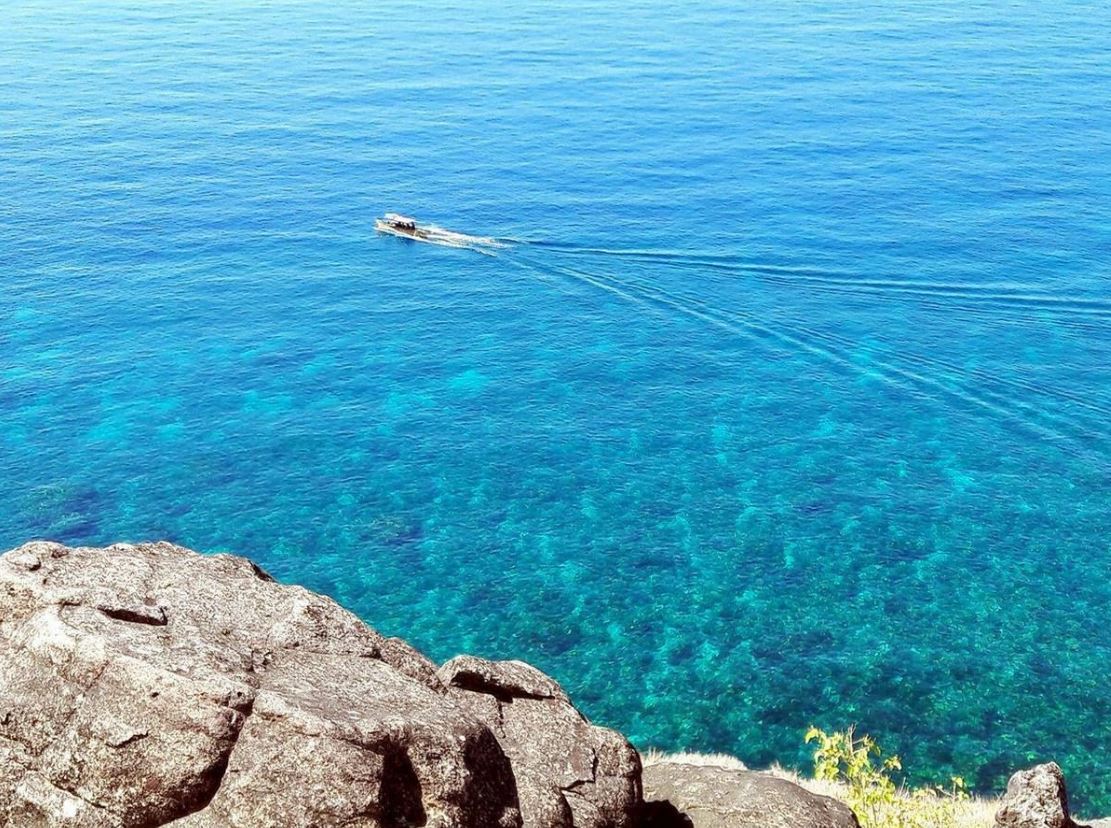 What used to be a mountaineers' secret getaway has now become a famous camping ground for tourists. It can also be the perfect location for your beach prenup shoot. Its crescent-shaped beach blends grayish, volcanic sand and cerulean water majestically, and the cove is home to cliffs that rise hundreds of feet from the ocean floor. You'll have an out-of-this world prenup shoot with breathtaking scenic backdrops.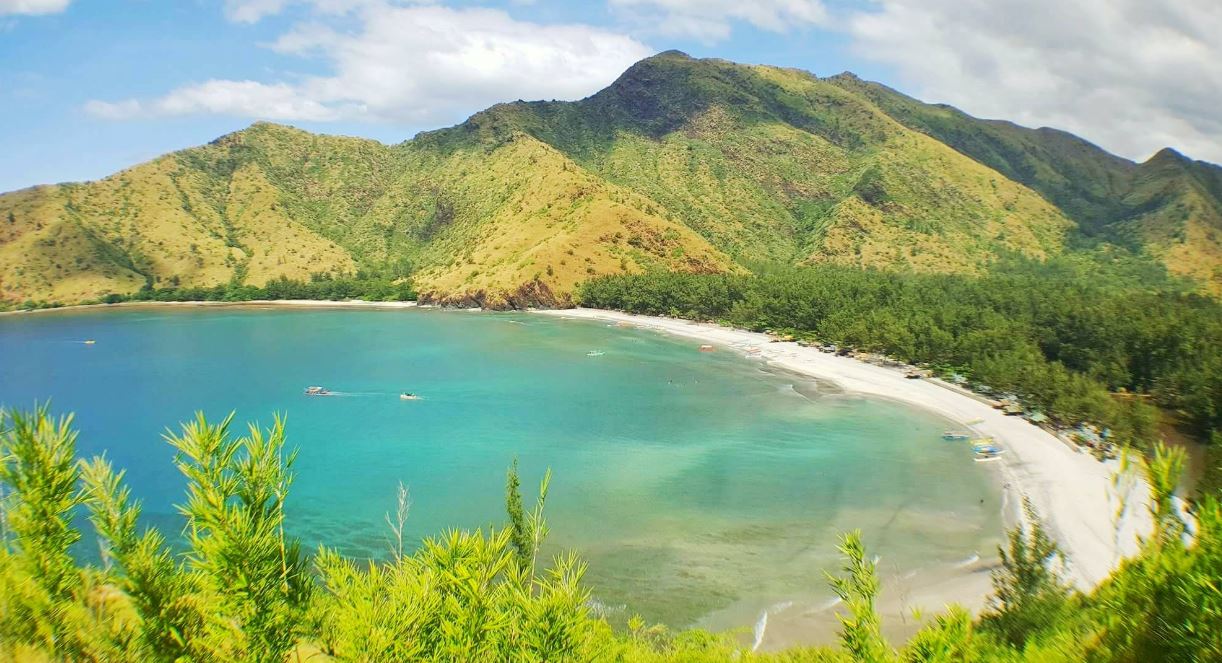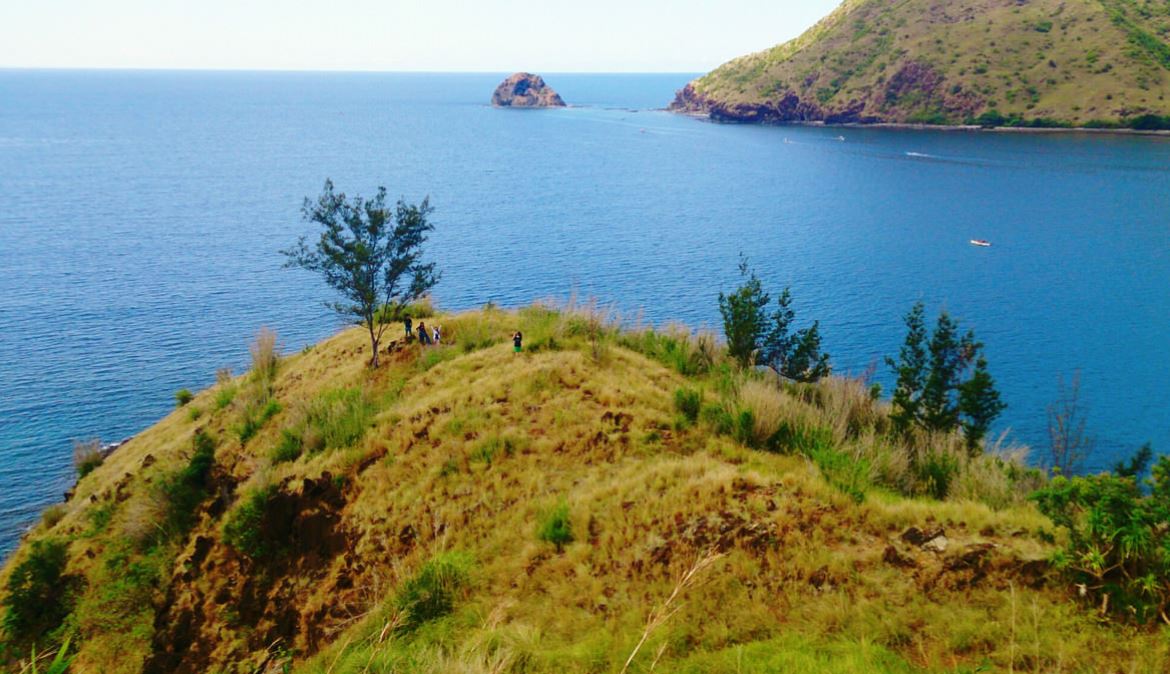 Prenup shoot locations in Antipolo
Our top picks for scenic and stunning sites in Antipolo for a prenup shoot include:
For more information about the venues above, check out our article on prenup locations in Antipolo.
Prenup shoot poses and how-to's
Unless you model for a living, not everyone can easily pose in front of a camera. If you're nervous about posing for your prenup shoot, don't panic. Only the first few minutes will be the most nerve-racking. It's normal to feel shy and awkward but you'll ease into having a camera trained on your face in no time.
It also helps to try various poses before the prenup shoot. Try standing in front of a mirror and find positions you're comfortable doing. If you need some inspiration, here are a few prenup shoot poses that are popular among couples:
Holding hands and facing each other while taking to make the smiles look more vibrant.
Wrap your arms around your partner.
Lean on your partner's shoulder for an intimate effect.
Position your hand above your groom to show off your engagement ring.
Take turns sitting or standing behind each other to let your partner take the spotlight for some shots. When you're at the back, pay attention to your partner instead of looking at the camera.
A kiss on the forehead always makes for a classic tender photo.
Have your groom lift you up or you can go on his back.
Allow yourselves to get candid! Find a comfortable position and just let your natural selves take over. Sometimes, the best photos are unplanned.
Prenup shoot props
A lot of couples pose awkwardly during their prenup shoot because they don't know what to do with their hands! But if you're holding something, it makes posing so much easier.
Find props and accessories that are significant to you as a couple. For instance, do you both love reading books? Do you like cooking together? Do you play a sport every weekend? Develop a concept around your favorite hobbies, so you can both be relaxed during the prenup shoot.
If you don't know what sort of things to bring, here's a list of popular prenup shoot props you can work with:
Jumbo balloons
Vintage/rustic bicycle
Sparklers
Ice cream cone
Hanging floral jars
Bridal bouquet
Vintage camera
Chalkboard signs with witty quotes
Bubbles
Frames
Musical instruments
Your pet
Picnic basket
Confetti
Books
Prenup shoot quotes & price in the Philippines
Now that you've got your location, poses, and props ready — it's time to hire your photographer! It's good to find a photographer who gets you and can adjust to different personalities.
To find the best one/s for you, set casual meetings with your potential wedding videographers and photographers to see whose vibe go well with yours. A friendly relationship goes a long way in creating natural shots, and you'll want a photog who knows how to direct the both of you.
Check out these wedding videographers and photographers scattered across the metro:
Blacktieproject is one of Manila's most sought-after wedding photographers and videgraphers. They cater to all types of weddings, including Filipino, Indian, and Chinese. Their wedding photo services + prenup services start at Php 71,000.
Website: https://blacktieproject.com
Email: info@blacktieproject.com
Address: 133 R. Aglipay St., Mandaluyong City 1550 (by appointment)
Contact numbers: +63 920 927 5696, (+63) 5342797
Home of BLACKTIEPROJECT'S photography and videography wonder kids. They're a younger talent pool who's more fun, hip and affordable. They'll give you a fresh feel of what it's like to fall in love all over again.
Their wedding and prenup package starts at Php 66,000.
Website: https://blissandberries.com
Email: info@blissandberries.com
Address: 133 R. Aglipay St., Mandaluyong City 1550 (by appointment)
Contact numbers: 0920 9275696, (+63) 423-1635
Benjie Tiongco Photography
Benjie Tiongco's photography style can be described in three words: modern, chic, and timeless. Inspired by glamour and fashion, his team will make you and your partner look absolutely breathtaking in your prenup photos, capturing your story with unscripted and unforgettable moments. Their basic wedding coverage starts at Php 95,000.
To inquire about their rates and packages, contact them through their website or by phone call.
Website: https://www.benjietiongco.com
Email: info@benjietiongco.com
Contact numbers: +63 927 313 5992, (+632) 354 4723
Imagine Nation Photography
Inspired by their huge love for Jesus and God, Imagine Nation Studios is a network of young and creative wedding videographers and photographers who are passionate about what they do. They believe that every shot they take allows them to be a part of your story.
Their rates depend your chosen photographers and videographers as well as your add-ons like prenup, AVP, etc.
Website: https://www.imaginenationphoto.com
Address: 599 Piña Avenue, Sta. Mesa, Manila, Philippines
Contact numbers: +632.7146332
Even though your wedding is arguably the most important day of your life as a couple, it's still only one day of your lifetime together. Through a beautiful prenup shoot, you'll get to recount your memories and show off your love story to your guests in a series of photos that best encapsulate what it looks and feels like to be in love.
We simply can't wait for you to have fun and enjoy your prenup shoot. What about you? Chryss loves ice cream, literature, and East Asian pop culture. She would like to pet your dog.