Did you know that white wedding gowns were originally limited to the extremely wealthy? After Queen Victoria's wedding to Prince Albert in 1840, white wedding gowns became a status symbol for wealthy women because white fabric was impossible to maintain, so an elaborate white gown that was only meant to be worn once became the ultimate status symbol.
Today, wearing brides in white gowns have become a tradition in many parts of the world – including the Philippines. But for the practical Filipina bride that doesn't want to spend hundreds of thousands of pesos for a designer wedding gown, there are more affordable options available. One of these options is to find a wedding gown rental shop and rent a wedding dress for your big day.
Obviously, renting your bridal gown comes with its own pros and cons. So, here's what you need to know before you decide to rent your gown instead of buying your own.
Advantages of Renting a Wedding Gown
If you're considering going through this route to finding your wedding dress, here are the pros in store for you.
Affordable Options
The number one reason women opt to rent their wedding gowns is that they're relatively more affordable. Some of the wedding gown rental shops I've seen during my research offer rentals as low as P6,000 for 72 hours. That's enough time to pick up your dress, bring it with you to your wedding destination, celebrate your wedding, and return it.
But take note that I said relatively affordable. One wedding gown rental shop I found in Quezon City, Bottega Bellance, specializes in designer wedding gowns with renowned designer names like Vera Wang, Michael Cinco, Monique Lhuillier, Mak Tumang, and Francis Libiran. Buying a wedding dress from these designers can fetch hundreds of thousands of pesos up to a million pesos.
These rentals in Bottega Balance, however, start at P12,000 upwards. It's not the most affordable wedding gown rentals in the market, and you might find that it's cheaper to buy a Divisoria wedding gown than to rent designer wedding dresses. But if you want the chance to say that you wore a designer gown for your wedding, then paying a fraction of what these dresses really cost may be worth it to some brides.
 Package Deals
With all the vendors you have to deal with while planning your wedding, some wedding gown rental stores offer to make it easier by providing most of the things you need for your wedding gown and the wedding attire for your own entourage. Wedding gown rental packages can include:
Wedding gown accessories (veil, petticoat, headpieces, tiaras,  belts or sashes, shoes)
Gowns for your maid of honor, bridesmaids, mother of the bride, mother of the groom, and flower girls
Professional hair and makeup stylist
Prenup gown rental
Wedding ceremony accessories (ring pillow, arrhae container, cord, garter, etc.)
While searching for wedding gown rentals near your area, try to check if they have available packages so you can get more of your wedding checklist completed without having to search for additional vendors.
First Use Rental
Some of the rental shops I've been to and found have this thing that's known as a "First Use Rental". This can mean one of two things: first, either the dress was made by the shop and never rented by anyone else. Or second, you asked the shop to make a dress for you customed to your style, but you only rent it and it will be rented out after you're done wearing it.
For the latter, this means that you'll be able to get the dress that you want to wear, but pay a much lower price since you're technically still renting it. But take note that these first use rental gowns are much more expensive than renting a gown that they already have in their shop. And instead of the convenience of trying on and getting your dress in one or two meetings, you will have to go back multiple times to ensure the fit is perfect for you.
Convenience
When you have a bridal gown customed for you, this involves a lot of trips to your designer or dressmaker. First is for the consultation and to see if they can visualize the kind of dress you want. Then there's the initial fitting, then several more fittings while the dress is being made, then a final fitting a few weeks before your wedding. For brides who pick a designer that's slightly far from where they live, it can be difficult having to travel back and forth on top of their daily lives and their wedding planning.
In comparison, renting a gown is relatively more convenient. Your first visit to the bridal gown rental shop will involve trying on dresses until you find the right one. If it needs minor alterations, the staff will measure you to have the dress tightened. You then pay for the reservation fee to book that dress for your wedding day. Then, a few days before your wedding, you can try on the altered dress, pay for your remaining balance and deposit, and leave the store with it, and bring it with you to your wedding destination. Just make sure that you don't stain or damage the dress before returning it to the shop to get your deposit back.
No Need for Preservation
Some women spend a lot of time, money, and effort preserving their wedding dress and preventing it from discoloration or moth damage. Some just want it as a keepsake to help remember their wedding. Others, however, keep it thinking that one day they'll have a daughter or niece who they can pass the dress to in the future.
But for those who don't want to deal with preserving the gown or passing it on in the future, renting ensures that the only thing you have to worry about after the wedding is returning the gown to the store in proper condition. The store will handle cleaning the gown, so as long as you don't damage or leave a major stain, you don't have to worry about keeping such an expensive dress intact after the wedding.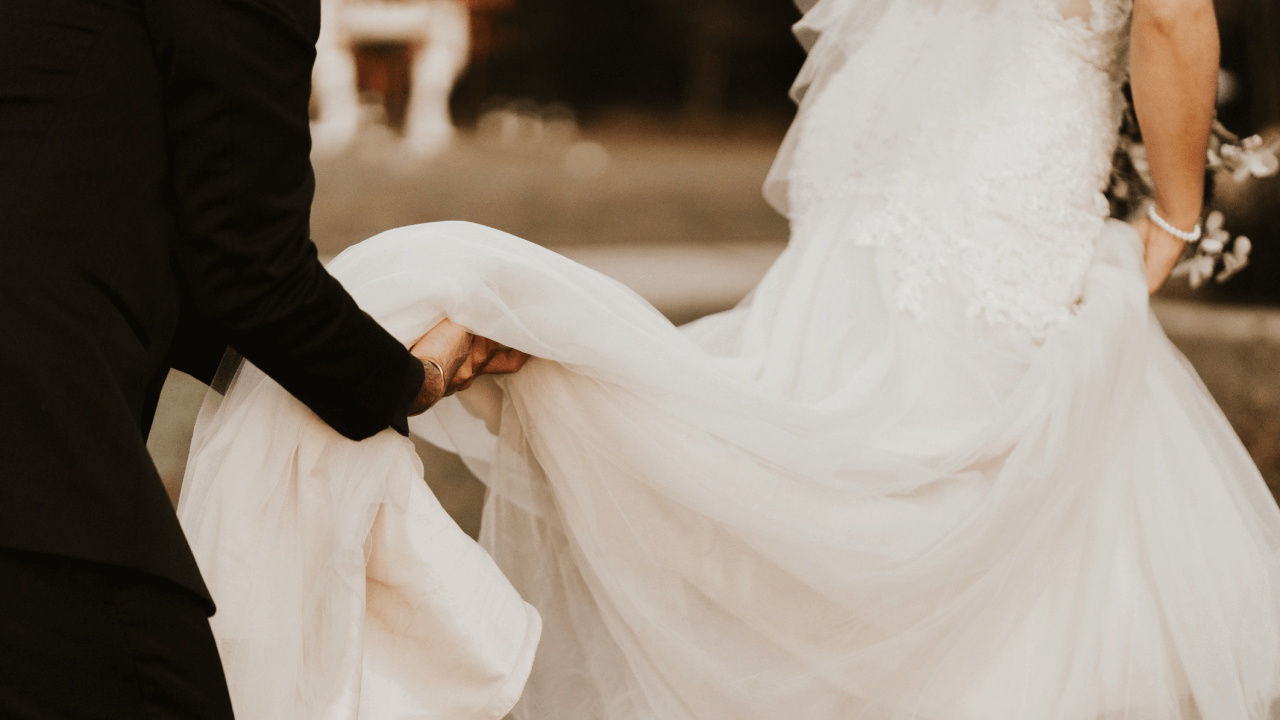 Disadvantages of Wedding Gown Rentals
While there are advantages, there are also disadvantages you should consider when you opt to rent a gown.
Limited Choices
Unless you're willing to pay extra for a First Use Rental, you're not allowed to be Say-Yes-To-The-Dress levels of picky when you browse through your options. If you have a very specific style in mind, you have to be willing to compromise or be flexible depending on your available options.
Some dresses may not be in your size: rental dresses can be altered to fit if it's too big, but not if it's too small – and not all rental shops offer to alter the dress to fit you perfectly. So, if you're a chubby bride looking for a plus-size gown that flatters you well or a tall and lanky bride that's looking for a long gown, expect that the dresses available aren't made to perfectly match your unique body type.
Other dresses may not have all the details you want in your dream dress. And sometimes, you might happen on the perfect dress only to find out that another bride has already booked it on your wedding date. In this case, it's necessary to manage your expectations for the possibility that your dream wedding dress might not be available for rent.
You'll Be More Conscious of Damages and Stains
On your wedding day, expect that there's a risk that your gown will be prone to dirt, stains, and damage. For the casual low-maintenance bride who owns their wedding dress, they may be able to laugh it off if a little chocolate icing or a splash of red wine lands on their gown. But for a bride that's renting a dress, you may be much more alert for seam damage, lipstick stains, food spills, and other things that can damage your gown.
For removable stains, this may be covered by the cleaning fee you pay the bridal store. For minor damage, they may deduct a portion of your deposit to have it repaired. But for major damages, expect that you may have to shell out additional cash to pay for the repairs.
The New Normal Isn't Wedding Gown Rental-Friendly
As businesses adapt to the new normal in the middle of the pandemic, so do bridal gown rental stores. Instead of visiting the store, you can opt to measure yourself at home, schedule a video call with one of the store's staff, and then browse through all your available options. You may need to pay for shipping fees, however.
But if you've ever ordered clothes online in the past, then you know that what you see on the screen isn't always the same when you see it in person. Or, what looked good on a model or on the rack may not necessarily look good on you. If going to the store is really not an option for you during this time, you'll have to develop a method of shipping the dresses from the store to your house back and forth until you find one you can commit to. While the dress is cheaper than what you'd pay to own it, the delivery fees can add up.
No Sentimental Keepsake
Many women preserve and cherish their wedding gowns as a sentimental reminder of their own wedding. For those renting a wedding gown, there isn't much sentimental value as a) the dress will be worn by other women; and b) the dress isn't really yours. So, if you're the sentimental type or if you want the chance that your future daughter may wear your dress in her own wedding, then maybe it would be better for you to find other affordable options of owning your own wedding dress.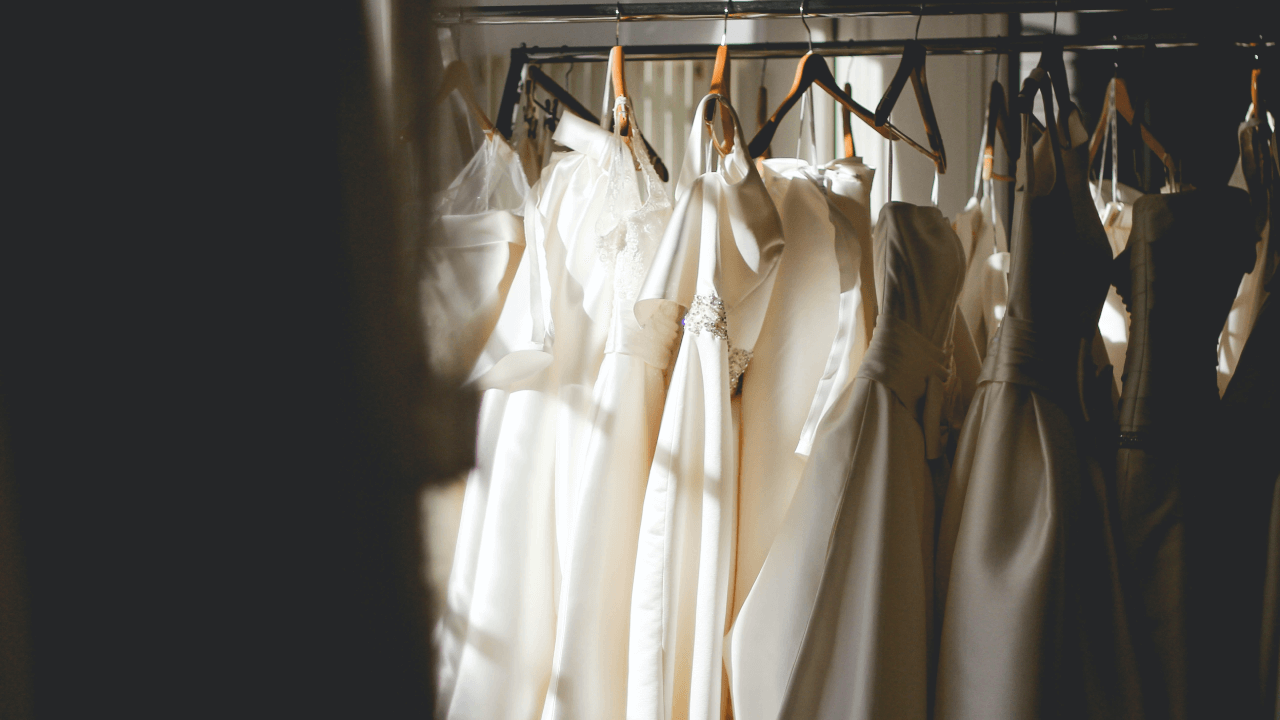 How Do Wedding Gown Rentals Work?
Do your research and find a wedding gown rentals that might have designs you want to try on. Here are a couple of stores I've found in Metro Manila that rent out wedding gowns:
While some of these stores allow walk-ins, it's best to call ahead and book an appointment in advance to practice social distancing.
You'll be guided by one of the store's staff members while browsing through your available options. Take note that the policies may vary between stores given the types of dresses and other new normal policies they've set. But when you've found the best choice that's available (some stores offer to have it altered to fit your body perfectly), you'll have to pay the reservation fee as well as a refundable deposit. Payment policies vary between stores.
A few days before your wedding date, drop by the store to pick up the dress (ideally, try it on one last time to see if it still fits). By now, most stores will not release the dress if you still have an unpaid balance. Days after your wedding, return the dress and the staff will inspect for damage. If there is none, you will receive the full deposit back.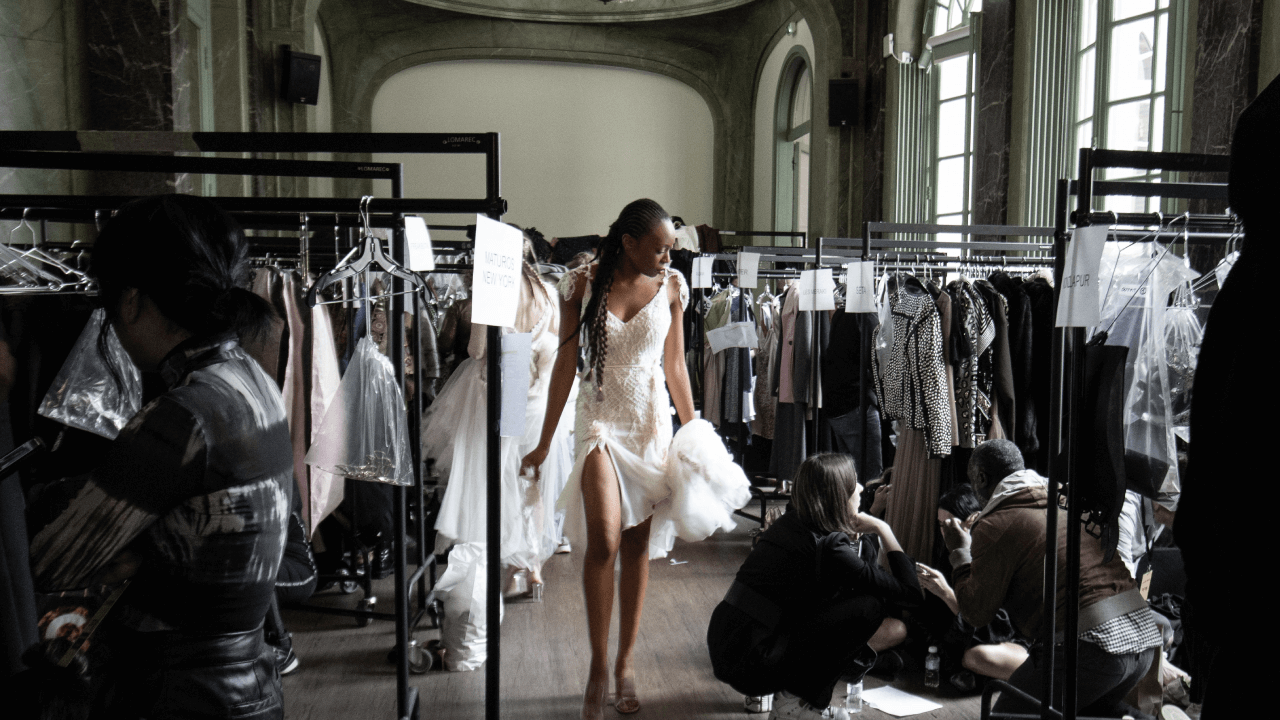 Alternative Options
If you're still hesitant about renting as an affordable option of finding your wedding attire, here are other possible options:
Buy Off-the-Rack. If you're having a simple civil wedding and are just looking for a decent white dress to wear to your local city hall, it may be more affordable to simply buy a white dress from a department store rather than going to a bridal shop to find a civil wedding dress. If you have the time and haggling skills, you might even want to check ukay-ukay shops for the chance that you might find your dress there.
Borrow a Dress. If you have a mom, relative, or a friend who had a wedding, see if they're willing to let you borrow their dress if it can fit you right. If you borrow the dress, you might not be allowed to make any alterations.
Wear Something You Already Own. For civil weddings, it's not a requirement to have a white wedding dress when you're legally wed. If you're getting married in a courthouse or your local mayor's office, simply dress in at least smart casual. If you're trying to cut back, just wear your best clothes. It can be your favorite dress or even a jumpsuit for those who want to break out of tradition and wear non dress wedding outfits.
Consider Divisoria Wedding Dresses. Contrary to what some might think, Divisoria wedding dresses can be an affordable option to own a dress without sacrificing quality. You won't get a dress with a designer label, but if you have an eye for style and skill or you know someone who had a beautiful gown made in Divisoria who can recommend a shop, you can leave Divisoria with a lovely dress that costs less than P20,000.
Renting a wedding gown for your big day comes with its own pros and cons, so it's important that you weigh it out before committing to which direction you're going. Because wedding gowns can take at least four months to make, it's best that you make your decision to buy, rent, or customize your wedding dress months before your wedding so that you have enough time to have a dress made or shop around rental stores to find the dress you want for your big day. Justine loves costumes, puns, horror films, and blue dresses. A literature graduate from the south, she writes online content for a living but is super shy about others reading her fan fiction.