Not everyone loves wearing dresses, but it seems like every time someone thinks of wedding attire, dresses always come to mind. After all, they're incredibly simply — you throw them on with a pair of heels and you're good to go. But the problem with wearing dresses to a wedding is that more often than not, you can only wear them once. For some people, myself included, it can be an unnecessary expense.
Fortunately, there are many non dress wedding outfits that will have you feeling and looking your best.
Ideas for Non Dress Wedding Outfits
If you're not a fan of dresses, there's absolutely nothing wrong with not wearing one to a wedding. The important thing about your attire is that it's comfortable, it suits the occasion, and it doesn't upset the bride and groom. Also, you can challenge yourself to go beyond just wearing dress pants and a blouse for a wedding.
To help you get started, scroll down for stylish non dress wedding outfits that will have you looking and feeling your best.
Jumpsuit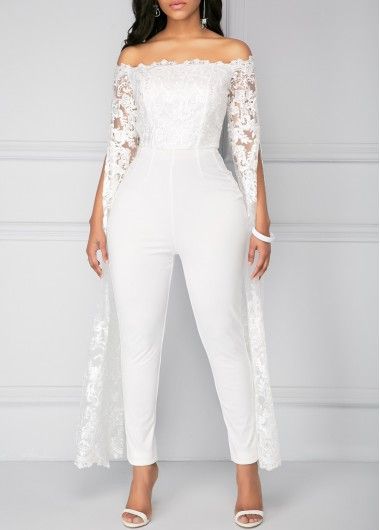 Although there's been plenty of debate in fashion circles about the most appropriate non dress wedding outfits, no one can deny that a stylish jumpsuit is a refreshing change from standard wedding guest dresses. I mean, even Naomi Campbell wore a jumpsuit to Marc Jacobs's wedding. A jumpsuit is as versatile as a sleek slip dress and as fun to wear as a party dress. Plus, it has the comfort of pants! As it's so versatile, you can also wear it for less formal events, like a more casual wedding or grand birthday party, just by changing your accessories.
But do keep in mind that the jumpsuit you wear should be evening-appropriate, even if it's a day wedding. This is not the time to flaunt floral onesies or denim short-alls. Your wedding jumpsuit should be full-length and solid-colored. Yes, a printed jumpsuit is adorable but a wedding is a formal occassion. Black, navy, gray, or white are the best colors.
If you need some inspiration, Zalora has a fantastic selection of jumpsuits. I wouldn't recommend buying a jumpsuit from online stores though, as they can sometimes fit awkwardly and it's better to try them on before purchasing. What I usually do before I go out to buy a jumpsuit is I look for a particular style I want online, and then look around the mall for a close replica.
Slacks + Fancy Top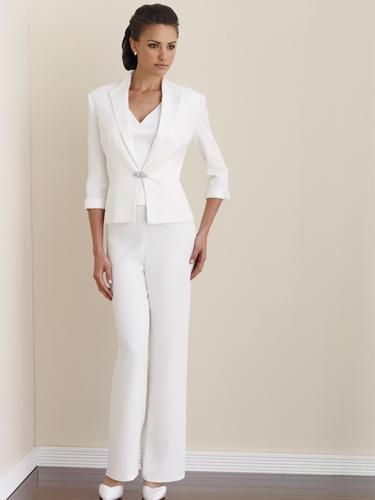 Can you wear slacks to a wedding?
Of course you can! Slacks are usually the go-to choice for men but they can work just as well for female guests. But if you choose to wear slacks, still try to be somewhat dressy. Start with tailored slacks and a polished blouse. You can also upgrade the entire look with some accessories and make sure to wear heels! Dressy pants and tops for weddings just look ten times better if you wear heels.
The best part about this styling idea? You don't even have to buy new clothes! For sure, you've got a nice pair of slacks you wear to the office or reserve for special occasions. But you can choose to buy a new blouse, especially if you want to follow the wedding's theme.
Culottes + Top of your Choice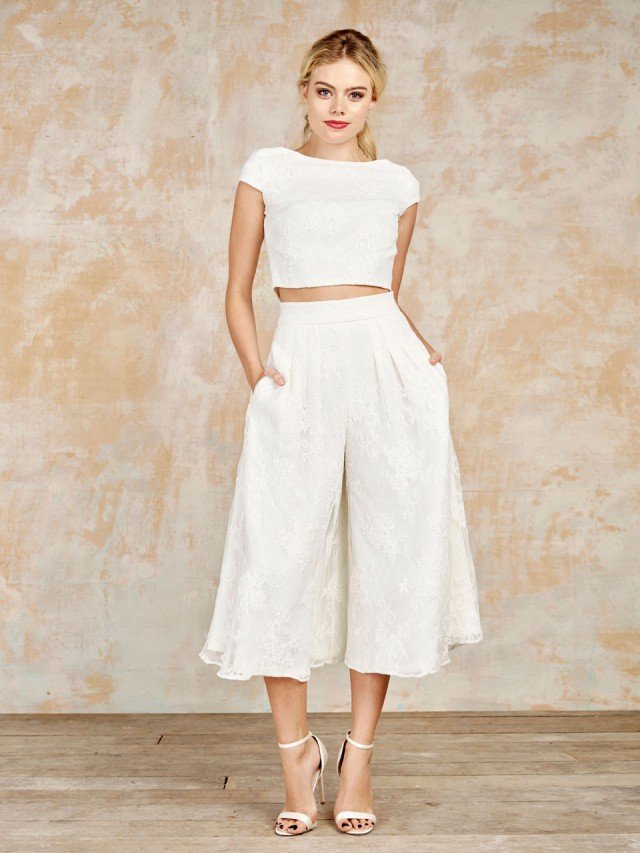 People who ask if you can wear slacks to a wedding usually wonder the same thing about culottes. Most people either love or hate culottes, but I personally love them. They're just so versatile! You can wear one with a crop top or pair it with a formal halter top. Plus, they're super comfy and you can wear them for just about any occasion, including weddings of course.
For weddings, make sure to choose culottes that mimic a skirt. Culottes have an unusual shape, which can either make you look fabulously chic or totally frumpy – there is simply no in-between. The most elegant way to don these formal square pants for weddings is to choose a pair that has a flowy look. Think of culottes that look like a long, full, and swingy skirt but with a modern twist.
With such statement-making pants, it can be hard to choose a top for this particular non dress wedding outfit. The only rule to remember is that the top needs to have less volume than your culottes, particularly one that's slim and refined like a silky blouse.
A-Line Midi Skirt + Top of Your Choice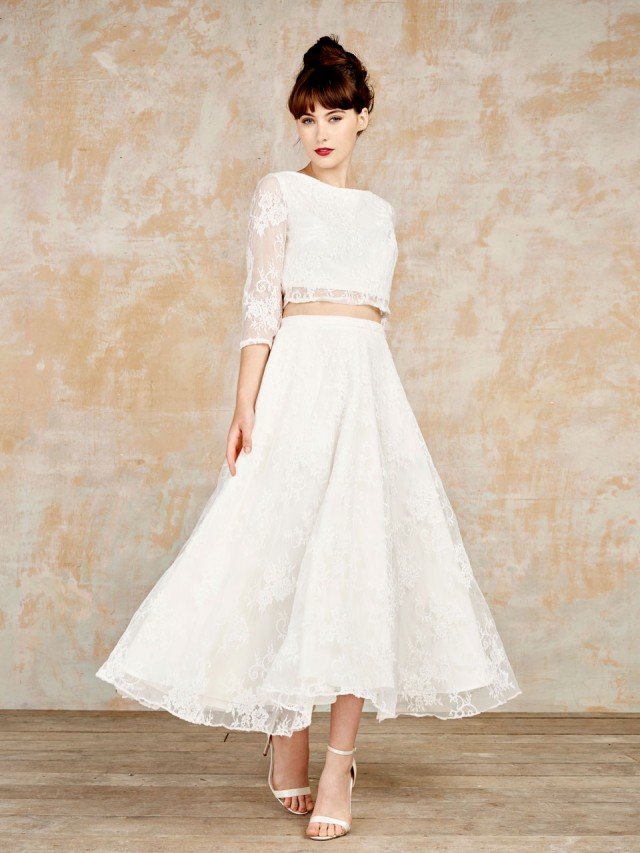 Aside from wearing a formal blouse and pants as your non dress wedding outfit, you can also go for skirts!
As its name suggests, midi skirts have lengths that are in between that of a maxi skirt and a mini skirt. Midi skirts flatter any body size, type, and shape, helping the waist appear slimmer while emphasizing the natural curves of the hips and backside.
For weddings, it's good to wear a pastel or neutral-colored midi skirt with a simple patterned top or even a lace top. As midi skirts tend to be flowy, make sure that the top fits snugly so your natural shape stays visible.
If you want more ideas on how to wear a midi skirt to a wedding, this article has the best styling tips that will complement every body shape.
Well-Tailored Suit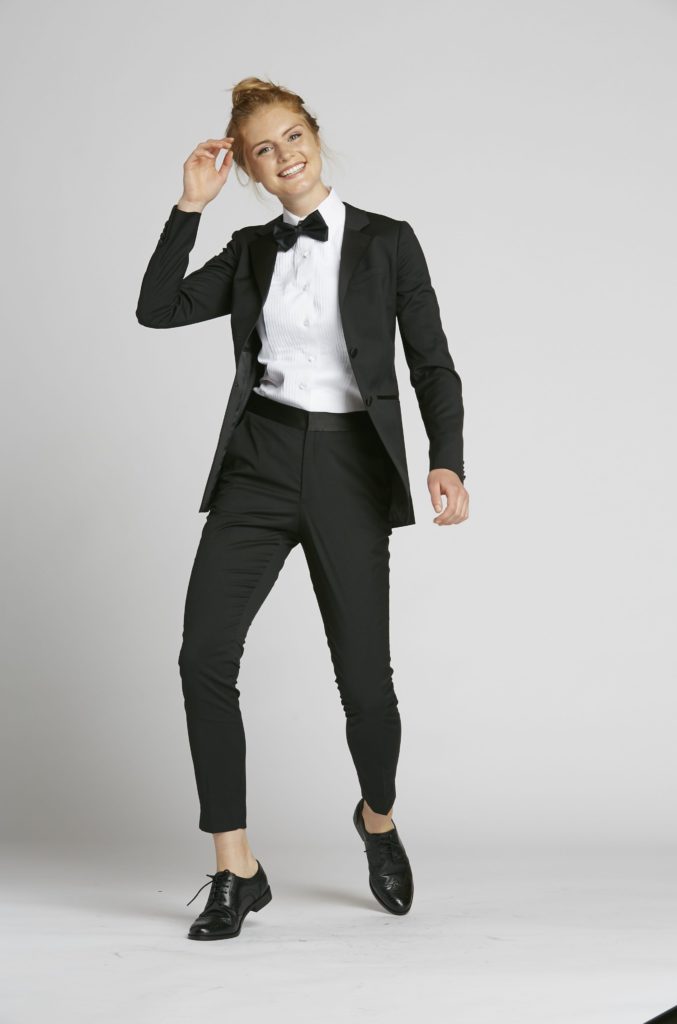 Don't want to wear a typical dress pants and blouse ensemble for a wedding?
Well, don't let the men have all the fun when it comes to wearing suits! Experience the ease, sophistication and convenience of wearing a well-tailored suit as your non dress wedding outfit. Gone are the days when suits were worn by women for strictly business purposes only. These days, they're a newfound staple in women's wardrobes — perfect for formal parties, travelling, and weddings!
The only challenge? Finding a tailoring shop that also caters to women's suits isn't easy. Thankfully, Female Network has rounded up some local designers and brands you can turn to for bespoke female suits. With the male-dominated tailoring industry, it's great to know that there are designers and tailors out there who create bespoke and flattering suits for women.
Wide-leg Trousers + Fit Top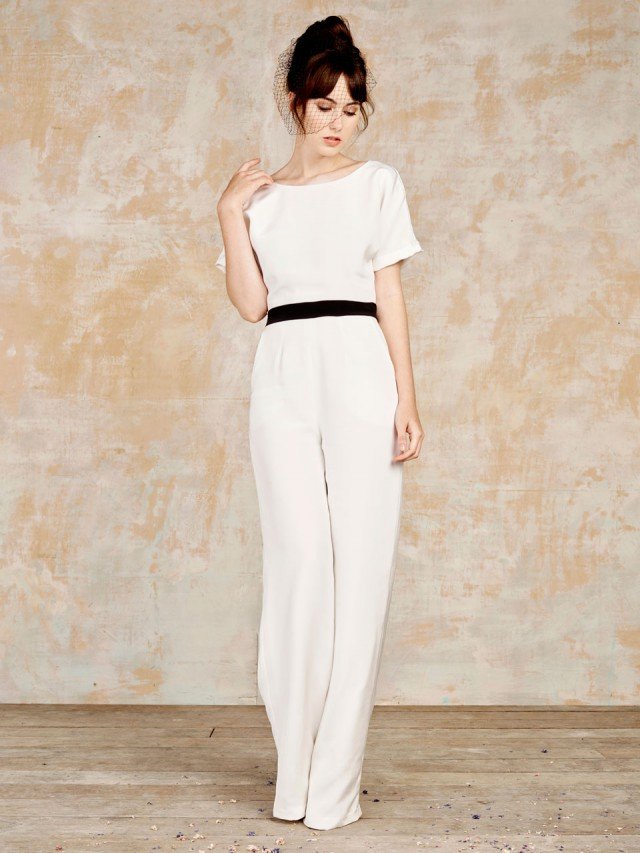 A pair of classic-cut, wide-leg trousers never goes out of style. These fun and flattering bottoms are great for work wear fashion and also for non dress wedding outfits. They not only accentuate your waistline and lengthen your legs, they also create an incredibly flattering silhoutte on any body type.
For weddings, it's best to purchase a pair in a neutral color like black, white, cream, gray, camel, navy, or olive. It's also essential that you tuck in your snug-fitting top to make sure you're drowning in fabric. Additionally, consider one color head to toe when you wear these types of dress pants and blouse ensemble for weddings. A monochromatic look will make you look more polished and elegant.
A Long Skirt + Blouse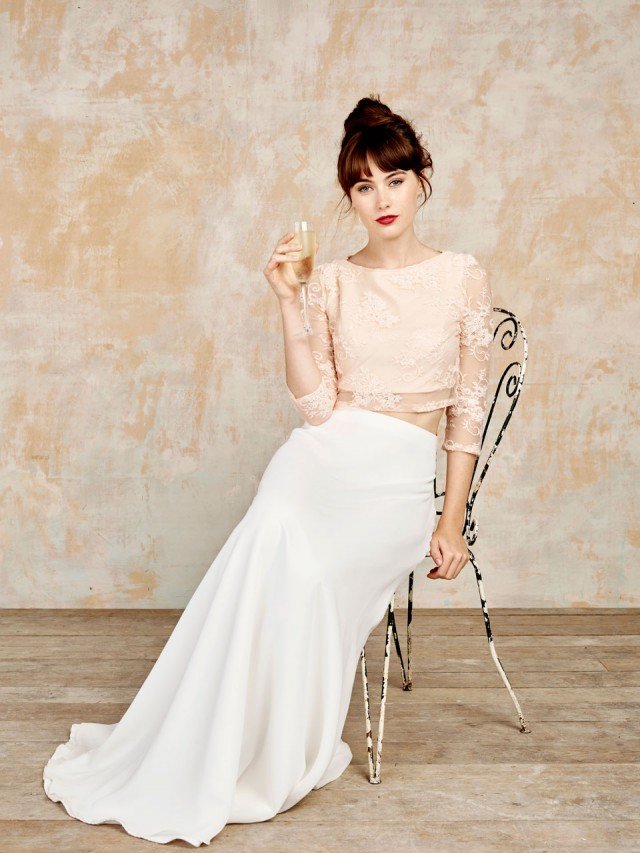 A maxi skirt is a wardrobe item every woman should own. Not only are the full-length skirts stylish, they're also incredibly versatile and suit a range of occasions, including weddings. Its comfortable and chic style can also flatter anybody.
For weddings, we recommend a black or white maxi paired with a light-colored top. If you want something more eye-catching, you can go for pleated maxi skirts that come in thick materials. You can also go for a plisse design in a fluid fabric for a more modern look. To keep your look from appearing bottom-heavy, make sure to partner your skirt with heels.
Blazer Dress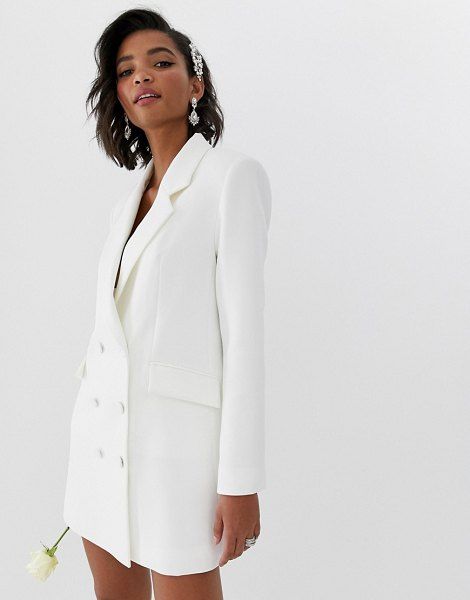 Think that wearing a skirt or dress pants and blouse for a wedding is a bit boring? You can turn heads with a blazer dress.
The blazer's no longer just a jacket that's part of a suit you wear to work. It has become a fashion staple of every stylista's wardrobe, one that can be worn on its own as a non dress wedding outfit. While celebrities choose to wear blazer dresses that embody a sexy power woman aesthetic, we recommend you tone it down when you choose one as your wedding attire. As a wedding is a formal occasion, it would be good to go for a blazer dress that extends to your knees. Don't forget to wear shorts or a shapewear panty underneath!
As long as the dress code permits, there are many reasons not to wear a dress and just settle for a jumpsuit or an ensemble of dress pants and formal top when attending weddings. From saving money because you can wear pieces you already own to shaking things up just because you don't want to wear what everybody else is wearing, not wearing a dress has many benefits.
The next time you receive an invite to a wedding, try one of the non dress wedding outfits listed above! They work for less-fancy events too, so if you end up buying new clothes for the wedding, you'll get to wear them out more.
At the end of the day, it's all about what you feel comfortable wearing. Whether it's a wide-leg jumpsuit or a trouser-and-fancy-top combo, just make sure you get to enjoy the wedding and maybe even dance the night away in your outfit. Chryss loves ice cream, literature, and East Asian pop culture. She would like to pet your dog.