There's just something magical about garden weddings — lush greenery, fresh air, the twinkling of stars come nightfall — when you think about it, who wouldn't want to celebrate their special day amidst a romantic garden setting?
Garden weddings aren't just ideal for couples who have a great love for the outdoors. They're perfect for everyone! Garden wedding venues lend themselves to endless styling opportunities that will make your celebration an event to remember for a lifetime. Garden weddings also tend to have a slightly more relaxed feel as opposed to weddings held in hotels and other indoor places.
If you're thinking of celebrating and dancing to your marriage in a pristine lawn and underneath a gorgeous canopy of sky, here are the top garden wedding venues in Manila, Quezon City, Tagaytay, and more.
Top Garden Wedding Venues in Metro Manila and Beyond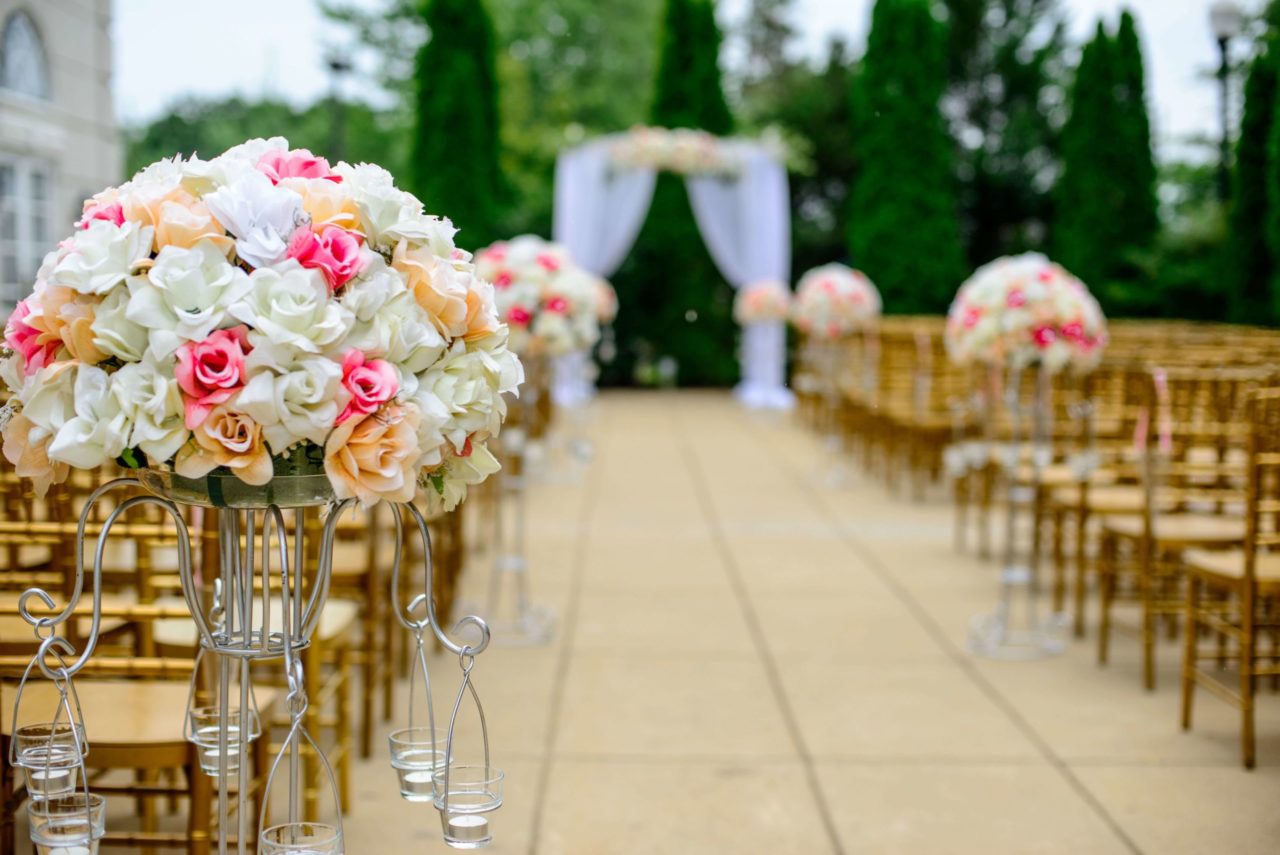 Patio Victoria, Intramuros
Located in one of the most historic places in Manila, Patio Victoria offers a relaxing garden setting for any type of wedding, but it's especially perfect for weddings with a rustic chic theme due to the wooden and floral elements that adorn the venue.

It houses two garden wedding venues that will give you and your guests ample space and comfort: Sofia Gardens and Diana Gardens. Sofia Gardens features tented spaces and can accommodate up to 350 pax. The venue is emphasized by a beautiful fountain found in the center of the garden. On the other hand, Diana Garden is surrounded by foliage and a huge Acacia tree canopy. It can also house up to 350 guests.
Address: 5435 General Luna cor. Victoria Sts. Intramuros, Manila
Website: http://patiovictoria.com/
Tel: (+632) 526 1953; (+632) 523 6970; (+632) 527 8006
Price Range: N/A
Can Accommodate: 350 pax
Baluarte de San Diego, Intramuros
For couples who've always wanted to have a "historical" celebration that's one for the books (pun intended), Baluarte de San Diego is the perfect garden wedding venue for you. It's one of the oldest forts inside Intramuros, featuring nostalgic foliage and old mossy stone walls that will add just the right touch of history and Hispanic flavor to your wedding. This is especially perfect for couples who plan on having a wedding theme or style that revolves around the traditional Filipiniana.
Address: Sta. Lucia St, Intramuros, Manila, Metro Manila
Website: N/A
Tel: (02) 527-3096 / (02) 527-9012
Price Range: P34,000 to P40,000
Can Accommodate: 150 to 900 pax
Narra Hill, Tagaytay

Narra Hill is a gorgeously designed events place that's one of the dreamiest wedding venues in Tagaytay. Set in lush gardens that overlook the stunning Taal Lake, it's the perfect charming location if you want a small wedding venue on your special day.
They offer a single package for the exclusive use of all their facilities. They also offer you the freedom to have your own caterer, with no corkage fees added.
Address: Laurel, Batangas
Website: https://www.narrahill.com/
Tel: +63 977 840 4936
Price Range: All-inclusive price of Php212,000
Can Accommodate: 50 to 100 pax
Two Gardens, Tagaytay

Want a garden wedding venue that's in the middle of the forest so you can don a flower crown and feel like a fairy on your special day? Two Gardens Tagaytay is a wedding venue in Tagaytay that's perfect for the type of location you're looking for.
The private weekend home offers two garden wedding venues: Palm Garden and Pine Garden. Palm Garden is a smaller area filled with palm trees that fit 150 to 200 guests. Pine Garden is a bigger area that can accommodate up to 250 guests. As the name guests, it's surrounded by pine trees. There's a third space called Trellis Area that you can use for the ceremony and cocktails.
Address: Barangay Maitim 2nd West, Tagaytay City, Philippines
Website: https://www.facebook.com/Two-Gardens-Tagaytay-160844923969526/
Tel: 0917 537 5843
Price Range: N/A
Can Accommodate: 150-250 pax
Blue Garden's Wedding and Events Venue, Quezon City

Blue Gardens is home to French and English-themed garden wedding venues in Quezon City. The events place offers extra romance with its picture-perfect backgrounds, ideal for classic romance wedding themes embellished with draping white flowers, tiffany chairs, and elegant decorations.
We're sure you'll be entranced by the natural beauty of the European-style gardens with its majestic fish mountains, magnificent ornate carvings, and pillars reminiscent of French chateaus. They also have cobblestone paths framed by lush flowering blooms that lead to a stunning white gazebo.
Address: 28 Samonte St., Commonwealth Avenue, Quezon City
Website: https://www.bluegardensvenue.com/
Tel: (+632) 931-1628 or 430-5982
Price Range: P45,000 to P50,000
Can Accommodate: 100 to 300 pax
Sampaguita Gardens, Quezon City

Sampaguita Gardens is an elegantly designed events place that's one of the most magical garden wedding venues in Quezon City. Its outdoor venue called the Vera Perez Gardens has cascading waterfalls and a lush tropical garden, perfect for picturesque scenes and unforgettable memories under a starlit sky.
They also have tents and gazebos that can bet up in the middle of the gardens to make the moment more grandiose and special.
Address: 36 Valencia St., New Manila, Quezon City, Philippines
Website: http://sampaguitagardens.ph/
Tel: 4757053 / 4757059 / 4757207
Price Range: N/A
Can Accommodate: up to 450 pax
Fernwood Gardens, Quezon City

Fernwood Gardens is an events space that has four garden wedding venues in Quezon City. It's a romantic place where you'll feel the whimsical and enchanting beauty of nature, offering a vintage ambience ideal for classic-style weddings.
It's four garden wedding venues include: Coral Tree Garden which can accommodate up to 350 pax, Fernwood Gardens which can hold up to 300 pax, and Courtyard and Cyad Gardens which are both capped at 250 people. As the events space combines the beauty of nature and luxury of modern living, it will be serve as an unforgettable backdrop for one of the most special days in your life.
Address: 69 Cenacle Drive, Sanville Subdivision, Quezon City
Website: https://juancarlo.ph/fernwood-quezon-city/
Tel: (632) 926-2493 / (632) 925-0020 / (632) 426-0633 / (632) 426-0968
Price Range: P66,000 to P107,000
Can Accommodate: 150 to pax
The Glass Garden, Pasig

Want an indoor garden wedding venue? Yes, that exists and you can have the best of both worlds at The Glass Garden, a coveted wedding venue in Pasig. It's iconic for its green architectural design, frosted white and green glass, lush garden landscapes, and imposing high ceilings. It has two fully-air-conditioned garden venues and en elevated spiral staircase for your unforgettable dramatic entrance.
As one of the most coveted garden wedding venues in Metro Manila, it's perfect for both day and night affairs. While any theme will suit the interiors of The Glass Garden, a grand rustic-themed romantic wedding is the perfect style for a wedding celebration in this venue.
Address: 257 Evangelista Ave. Brgy. Santolan, Pasig City 1610, Metro Manila
Website: http://www.glassgardenevents.com/
Tel: +632 8646 5323, +632 7748 1727
Price Range: P350,000+
Can Accommodate: 100 to 700 pax
The Mango Farm, Antipolo

The Mango Farm is a 2.5-hectare piece of undivided property tucked in the quaint village of Kingsville Court. It's home to an orchard of over 200 fruit trees, most of which are mangoes.
Aside from housing fruit trees, the farm doubles as one of the most charming garden wedding venues outside Manila. It has tastefully designed outdoor patios, a well-kept haven of greens, and a multitude of capiz drop lights when night creeps in. Aside from their beautiful garden venue, they also have an air-conditioned Glass Pavilion where couples and their guests can celebrate in comfort and style.
Address: 257 Evangelista Ave. Brgy. Santolan, Pasig City 1610, Metro Manila
Website: http://www.themangofarm.com/
Tel: 286456993
Price Range: N/A
Can Accommodate: 100 to 250 pax
Why Choose a Garden Wedding Venue?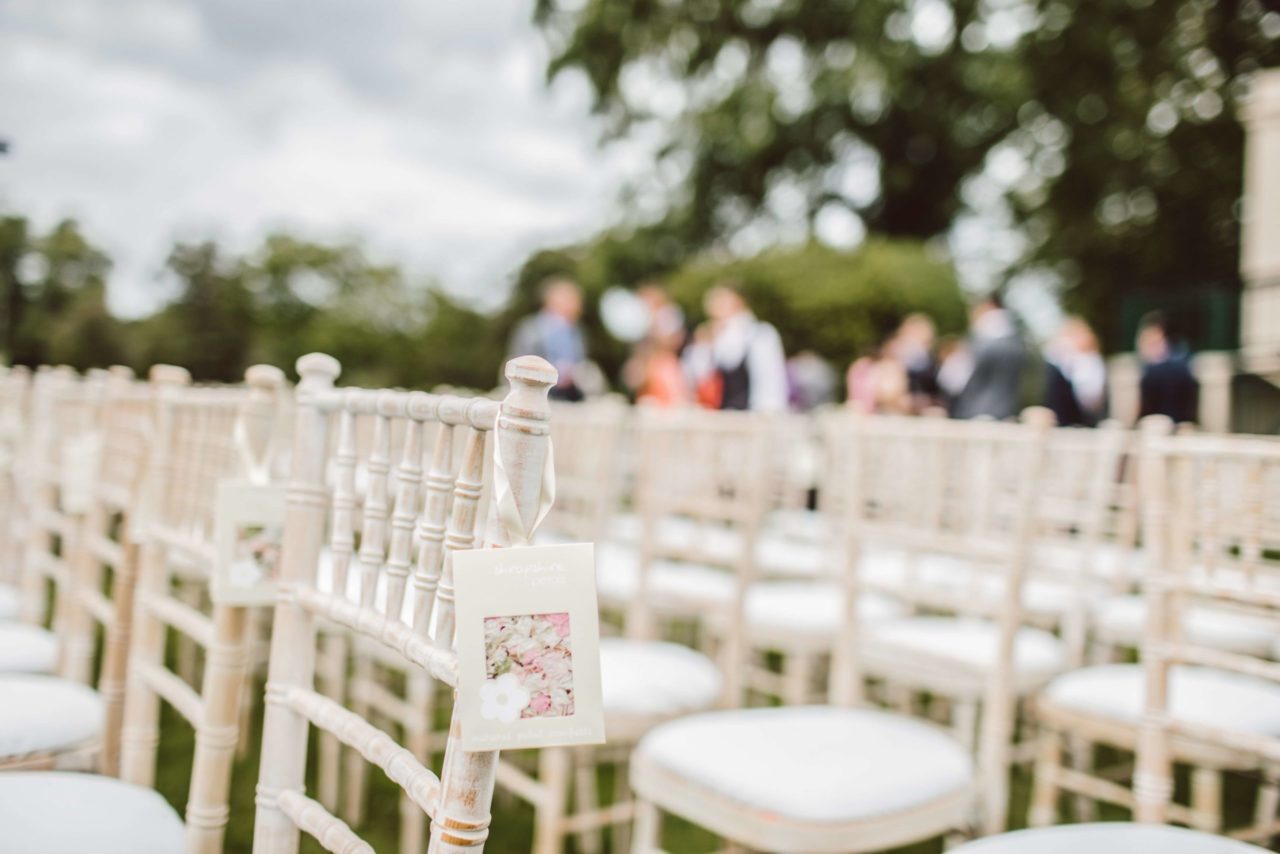 As much as we love indoor weddings, there's just something extra intimate and romantic about celebrating your big day in a garden venue. If you still need a little convincing to have a garden as the venue for your ceremony and/or reception, here are a few reasons to give you a little nudge:
A garden is beautiful on its own. You won't have to worry so much about decor. With some chairs, a few flowering blooms, and an altar, you're more than good to go! It offers amazing natural backgrounds for those perfect wedding couple shots.
A garden can both be the ceremony and reception venue. This means that you won't have to worry about guests moving from one place to another or people getting lost or stuck in traffic.
A garden venue in Manila provides a lot of space for entertaining guests. Whether you want to set up a cozy lounge, a photo booth, or a dance floor, you can do so to your heart's content.
A garden wedding offers beautiful natural lighting during the day and romantic lighting at night, especially when the stars are out and you've got lamps and fairy lights hung all over. The lighting will give off that intimate and whimsical vibe to the entire celebration.
Of course, at the end of the day, choosing your wedding venue still lies on the type of wedding you hope to have. After all, your venue has the ability to set up your wedding's tone. Whether you want an indoor or outdoor wedding, what truly matters is that your venue will encapsulate the type of celebration you want on your wedding day.
If you want a more formal affair, go for an indoor venue. But if you want to enjoy what nature has to offer and celebrate in a more relaxed setting, then choose a place from one of the garden wedding venues in this list. We promise you won't regret it. Chryss loves ice cream, literature, and East Asian pop culture. She would like to pet your dog.