A minimalist wedding is a beautiful event that evokes understated elegance. By removing some of the extra frills of a traditional wedding, it emphasizes quality, and not quantity.
Many couples have opted for a modern minimalist wedding in the Philippines. Take for example DJ Mars Miranda and financial planner Nicole Suarez. Their minimalist wedding in 2019 went viral, despite their big day being quaint and intimate.
With more brides and grooms opting for a minimalist wedding, it seems to be the next big thing in the wedding world. With social distancing becoming the new norm, a modern minimalist wedding theme also seems to be the most appropriate going forward.
Read on for some tips on how to pull off a modern minimalist wedding in the Philippines.
What Exactly is a Modern Minimalist Wedding?
Before we get into the nitty-gritty of planning a minimalist wedding in the Philippines, let's discuss what minimalism is first (a little art history lesson for everyone!).
First seen in a 1950's art movement, minimalism emerged as a movement that represents a highly purified form of beauty. It offers aesthetics that depict order, simplicity, and harmony. It's an approach to design that's concerned with being as basic as possible (in a good way), stripped of unnecessary colors, textures, and patterns. For those reasons, minimalism is considered calming and also a little ethereal. It's perfect for weddings!
Today, the modern minimalist wedding theme is gaining steadfast popularity because of its otherworldly aesthetics. It's especially perfect for couples with intimate wedding plans. Many brides and grooms have their own unique twists on their minimalist wedding. Some go for a simple and natural approach that's elegant and relaxed. Think warm, neutral colors with artisanal elements. Others go for a more modern and chicer vibe. Think black, white, gray, and marble.
Whichever modern minimalist wedding theme you choose, we've got a wide array of minimalist wedding tips to help you out!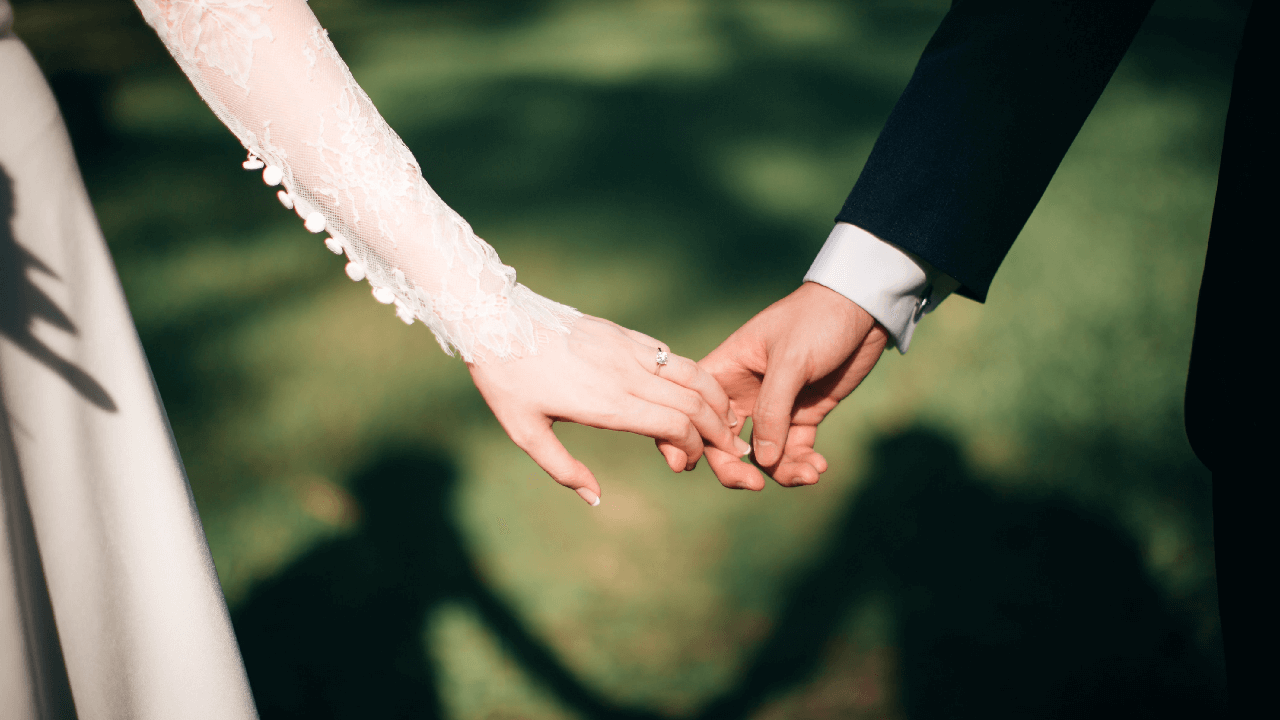 How to Plan a Modern Minimalist Wedding in the Philippines
Many of the ideals of minimalism such as keeping items or people that induce joy, prioritizing personal time with loved ones, and making choices from a basics-first perspective, will all help you in planning your minimalist wedding. Here's a simple how-to guide on planning a modern minimalist wedding in the Philippines.
Start from Scratch
Before you start planning your minimalist wedding, take a seat to reflect and think, "If I had to get married tomorrow, what are the absolute necessities I need to make it happen?" You need your wedding paperwork, your rings, your officiant, your parents, your attire, and a time and place. Without those, there would be no wedding.
Of course, you may also want your friends, flowers, decor, food, and an entire evening of festivities. But at the end of the day, you only need the basics to get married.
Going forward with planning, having this mindset will help you remove unnecessary details. You can write an exhaustive wedding checklist that includes everything from aisle runners and photographers to bridal parties and wedding favors.
After writing the list, circle the items you absolutely cannot do without. Think about it carefully: "Do I want this because it's traditional and expected or because it's important to me?" This might mean that you want a professional photographer, but you can do without a wedding entourage.
Ideally, the items you circled are the only things that will be present at your wedding. It may be scary but it's also liberating – which is the whole point of having a minimalist wedding!
Follow a Healthy Budget
Before enhancing your list of wedding basics, have a solid budget in place. This will make you enter into each wedding decision with more ease and confidence. Once you have a magic number to work with, you will have a better method of keeping and eliminating the necessities you want in your minimalist wedding.
Maximize Your Venue
As weddings become more diverse in style, there are plenty of unique venues where you can celebrate your big day. Many locations act as far more than just a place to hold your reception.
For instance, if you see a simple and natural vibe that fits well with your modern minimalist wedding theme, consider a space with plenty of natural light or a lovely outdoor spot like a garden venue. This helps you eliminate the need for lighting or elaborate floral decorations.
You can also cut down on additional decor by finding well-decorated restaurant venues that evoke the spirit of minimalism. For instance, a restaurant such as Blackbird in Makati is an art deco, blank-slate space that accentuates the principles of minimalism.
Stick to One Design Element
Think back to your list – what was the one decor element you couldn't do without? Perhaps it was flowers, candles, or fairy lights. Choose a singular design element that you grab hold of and run with. Make the absolute most out of this design feature for your minimalist wedding.
For example, if you love flowers and candles, the candles will likely be lost among the flower arrangements. However, if you just go for candles and let go of flowers, you can create a visually stunning and atmospherically cozy minimalist wedding without the clutter of other design elements.
Choose Simple Attire
When it comes to shopping for attire that fits your modern minimalist wedding theme, look for styles with a structured silhouette and clean lines. Minimalist weddings aim to get rid of visual clutter, so go for soft or solid colors and muted motifs. For suits, your groom can stick with natural and neutral color palettes like black, cream, white, or navy. Make sure your guests know the color motif too.
Make it Exclusive
To pull off a truly minimalist wedding, keep your guest list strictly A-list. With fewer guests, you'll need less of everything else – tables and chairs, food and drinks, decor, and even wedding favors. Plus, with a cozier group of guests, you get to spend more quality time with the people dearest to your heart.
Serve Minimalist Food
A great way to show off the flair of your modern minimalist wedding theme is to serve meals that are simple but delectable and divine. The best way to achieve this is to follow the concept of "three is a charm."
Great examples include a dish with pasta, meat, and sauce. For dessert, a cheesecake that includes the base, cream cheese topping, and a third component such as sauce or whipped cream.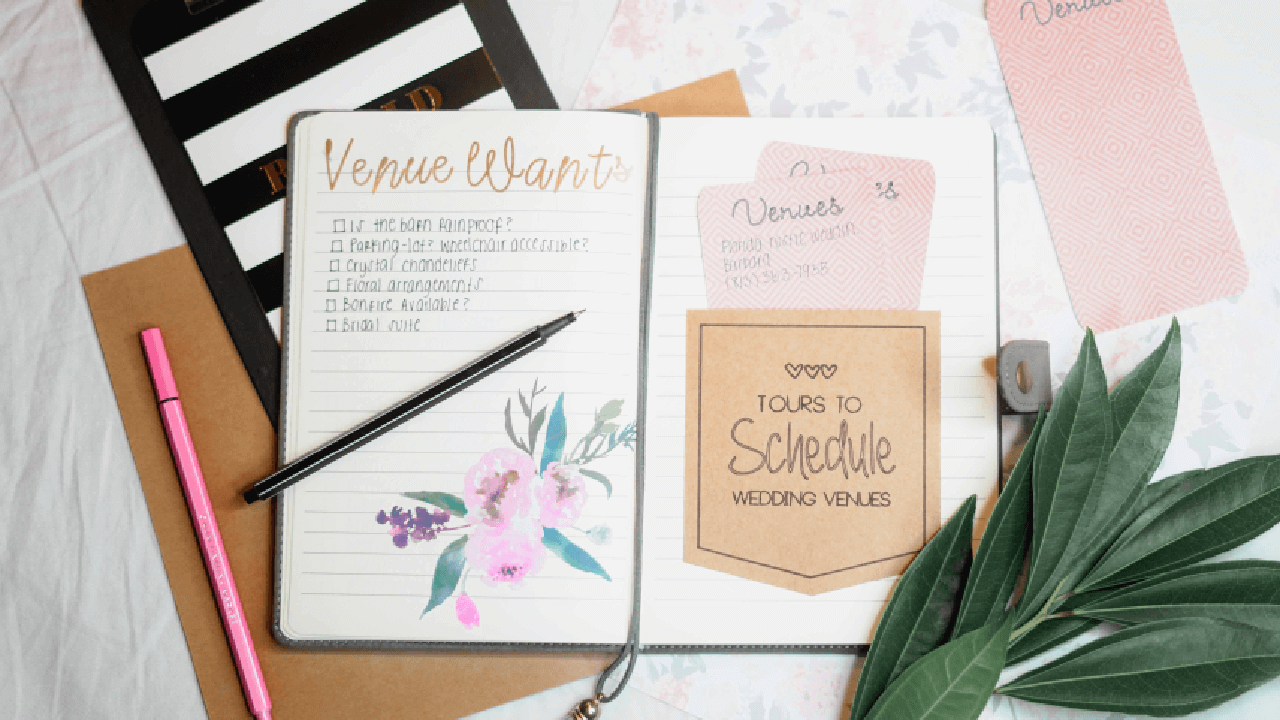 Minimalist Wedding Tips and Tricks
Clean, minimalist wedding details are a simple yet beautiful way of elevating the style of your big day. Here are a few tips to pull off a modern minimalist wedding theme in the Philippines.
Go the civil wedding route
Most couples who decide on a minimalist wedding typically want a ceremony without the fanfare of a traditional church affair. That means as long as you've completed your civil wedding requirements, you can solely focus on planning your reception. With one less venue to worry about, you have more time and resources to plan the celebration after all the legalities are accounted for.
Set the mood with your invitations
Introduce your modern minimalist wedding theme with your invitations. Capture the interest of guests with an elegant and understated design that focuses on sleek typography. Touches of marble or metallic and geometric lines will add a wow factor to the monochrome look of your wedding invitations.
Minimalist wedding details are all about tiny design elements that make a noticeable difference. Simple pops of green in your all-white or all-cream decor add contrast and an organic element. They create a simple and clean visual appeal without fuss.
Use a white backdrop for photos
Limiting the amount of color at your wedding will keep the mood feeling fresh. Lots of colors and activity will take away from the modern minimalist wedding theme. For a sophisticated alternative to the traditional photo booth, use a bare white wall as your backdrop. You can embellish it with geometric metallic decor or splashes of greenery. The minimalist wall will have your guests lining up to get stylish snaps in front of it.
Favors are an important wedding detail because they remind guests of the fun they had at your wedding long after the celebration is over. Going DIY is a good way to save money and put a little love into your wedding favors.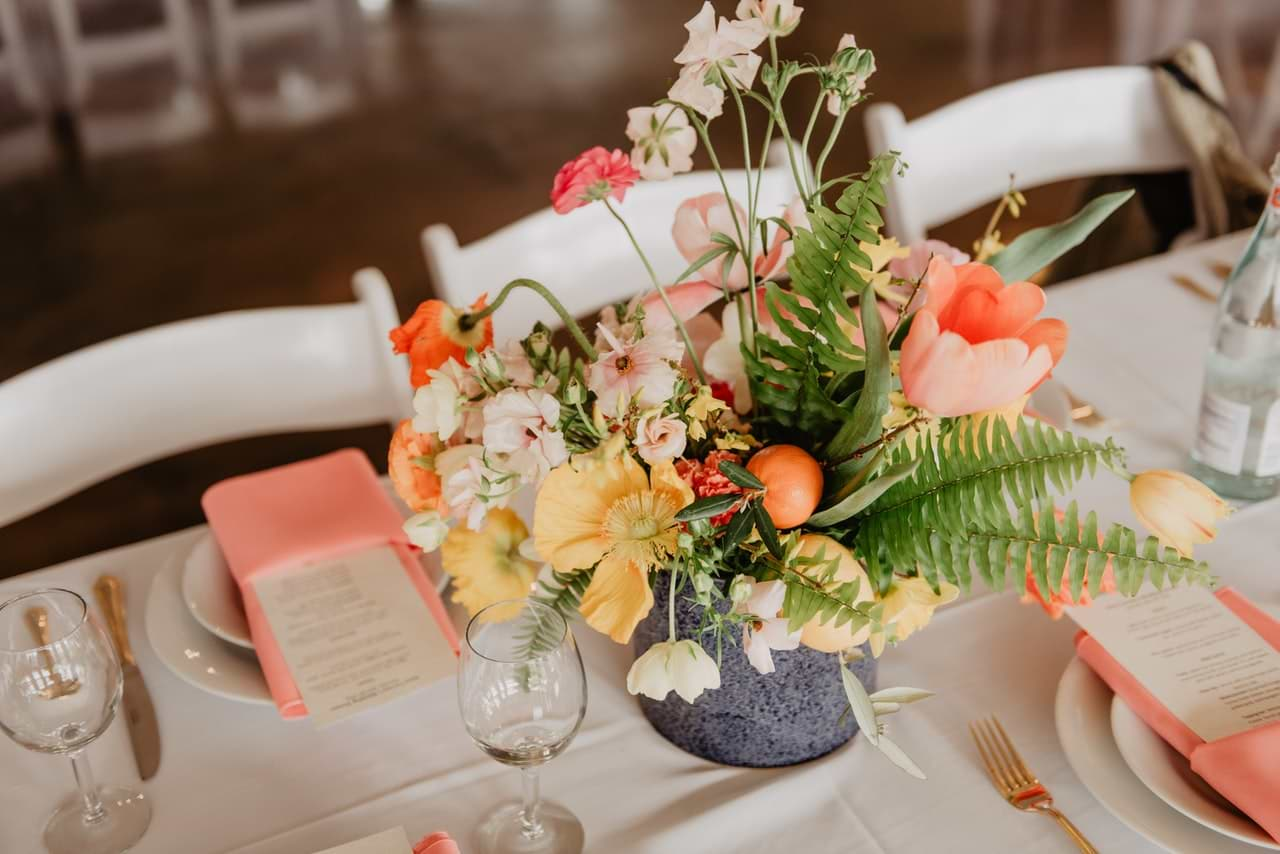 Celebrate in Simplicity and Style with a Minimalist Wedding
There's always a spectacle associated with weddings in the Philippines. The grand venue, over-the-top decor, Instagram-worthy flowers at every corner imaginable, and flashy attire. While this is all fine and good and you should do whatever makes you happy during your wedding day, tying the knot can also be special with a minimalist wedding in the Philippines.
At the end of the day, when all the grand gestures of love are done, what makes a wedding truly memorable are your partner, your loved ones present, and the vows you made to each other.
With a modern minimalist wedding theme, the monochrome palette and muted motifs help keep the focus on what really matters — the unity of two people in love. Chryss loves ice cream, literature, and East Asian pop culture. She would like to pet your dog.