Every bride wants a wedding that's beautiful, joyous, and full of memories — memories that will last as long as the vows you'll say to your partner. And when it comes to wedding celebrations, many couples will agree that the smaller a wedding, the more personal it becomes. There's more time for you to spend with your guests in a relaxed and intimate setting. There's also less stress involved in an intimate wedding, so you get to enjoy every moment: from making the guest list and wedding invitations to walking down the altar and saying "I do."
However, just because you're having a simple intimate wedding doesn't mean there won't be a lot of planning involved! As with most momentous occasions, you'll need a game plan to pull one off and we've got plenty of intimate wedding ideas to get you started.
Below, we've outlined a comprehensive guide on how to plan a small intimate wedding in the Philippines.
How to Plan a Small Intimate Wedding
Not sure where to begin with planning an intimate wedding? Don't worry we've got your back with our ultimate intimate wedding checklist in the Philippines. Scroll along to find out how you can plan the small wedding of your dreams.
Wedding Guest List
Possibly the most important part of any intimate wedding checklist in the Philippines is planning who to invite. With a small intimate wedding, this automatically means your closest and dearest, which in some ways may be harder to decide.
How big is an intimate wedding? As a couple, it's best to agree on a number you're both comfortable with and then work towards this. Typically, an intimate wedding invites 50 people so that's 25 on each side. When you make your initial guest list, start by creating three tiers. The first tier includes your immediate family members. The second tier is for extended family members. Finally, the third tear is for your closest friends.
For the second and third tiers, take the time to dive into your relationships with them and answer these questions:
How monumental were they in your personal growth and development?
Do they help you soar to new heights or do they only drag you down?
Have they met your partner and support your relationship?
Will they get along well with the rest of your guest list?
For your intimate wedding entourage, you can keep it to a minimum of six people — two pairs of primary sponsors and two people who can take on the roles of ring and arrhae bearer plus veil, candle, and cord sponsor. Of course, you can still choose to have a best man, a maid of honor, bridesmaids, and flower girls as part of your intimate wedding entourage if they're already part of your guest list.
Wedding Venue
When you're thinking about how to have an intimate wedding, be prepared to get close and comfy! A smaller venue won't only help you achieve an intimate feel and limit your guest list, it will also help the space feel full.
When thinking about intimate wedding venues, don't be afraid to think outside the box. Look at farms, restaurants that accept wedding reservations, local art museums, a mountaintop, an outdoor garden, or a private estate. These are all romantic and beautiful for an intimate wedding in the Philippines. Ultimately, it's best if space can host both your ceremony and reception so that you don't lose on time spent with loved ones. To help you out, we've detailed the unique charm of each venue for an intimate wedding in the Philippines.
Farms
Many couples who are planning a small intimate wedding choose farm venues as these offer a relaxed vibe — perfect for a cozy affair. Farms look amazing when decorated for weddings as they have plenty of natural character and also provide a great blank canvas to work with. They'll complement any theme or color palette, especially warm and neutral tones.
Great farm venues for intimate weddings include The Mango Farm in Antipolo and The Fun Farm in Sta. Elena.
Restaurants
Restaurants are great venues for intimate weddings in the Philippines, especially if you and your partner share a love for delicious food! A restaurant reception venue has many perks. Not only do they serve mouth-watering dishes of your favorite cuisine, but you also get an intimate atmosphere, plenty of available seating, exceptional service, and built-in decor.
Popular restaurant choices for intimate weddings include Blackbird in Makati and Antonio's in Tagaytay.
Local art museums
If you're looking for a romantic and unique venue for your small intimate wedding, look no further than an art museum. An art museum provides and elegant and picture-worthy backdrop for the most momentous occasion of your life. As an added bonus, art museums are a fun and engaging reception venue for you and your guests.
Many couples have celebrated their intimate wedding in the Philippines by renting out museums such as Pinto Art Museum in Antipolo and the Metropolitan Museum of Manila.
Outdoor garden
Garden weddings are perfect for couples who have a great love for nature and the outdoors. They're also ideal for small and intimate weddings as they have a more relaxed and refreshing ambiance compared to indoor venues. Plus, nothing beats the feeling of celebrating in a pristine lawn and under a starry sky.
Gorgeous garden wedding venues for intimate weddings in the Philippines include Narra Hill in Tagaytay and Sampaguita Gardens in Quezon City.
Private estate
Private estates are the perfect setting if you're planning a small intimate wedding. They're beautiful, exclusive, and offer a breath of fresh air for any wedding. Most private estates that accept wedding receptions offer splendid panoramic views that serve as a stunning backdrop for your dream wedding. They also tend to be away from the hustle and bustle of the city, so you can fully have a serene and blissful escape during your big day.
Private estates that cater to weddings include Estuar Farm in Binangonan, Rizal and Villa Milagros in Rodriguez, Rizal.
Mountaintop or Hilltop
It's true that love can make you feel like you're on top of the world. With a hilltop or mountaintop venue, you'll get otherworldly views and a tranquil backdrop — perfect for any romantic and intimate wedding in the Philippines. As most hilltop and mountaintop venues are remote places, you'll have a fun yet cozy celebration with your dearest friends and family.
Popular high-altitude venues include Basco Lighthouse in Batanes and Sileo Bed and Breakfast in Cebu.
For more options, check out our list of intimate wedding venues in the Philippines that will make your heart flutter.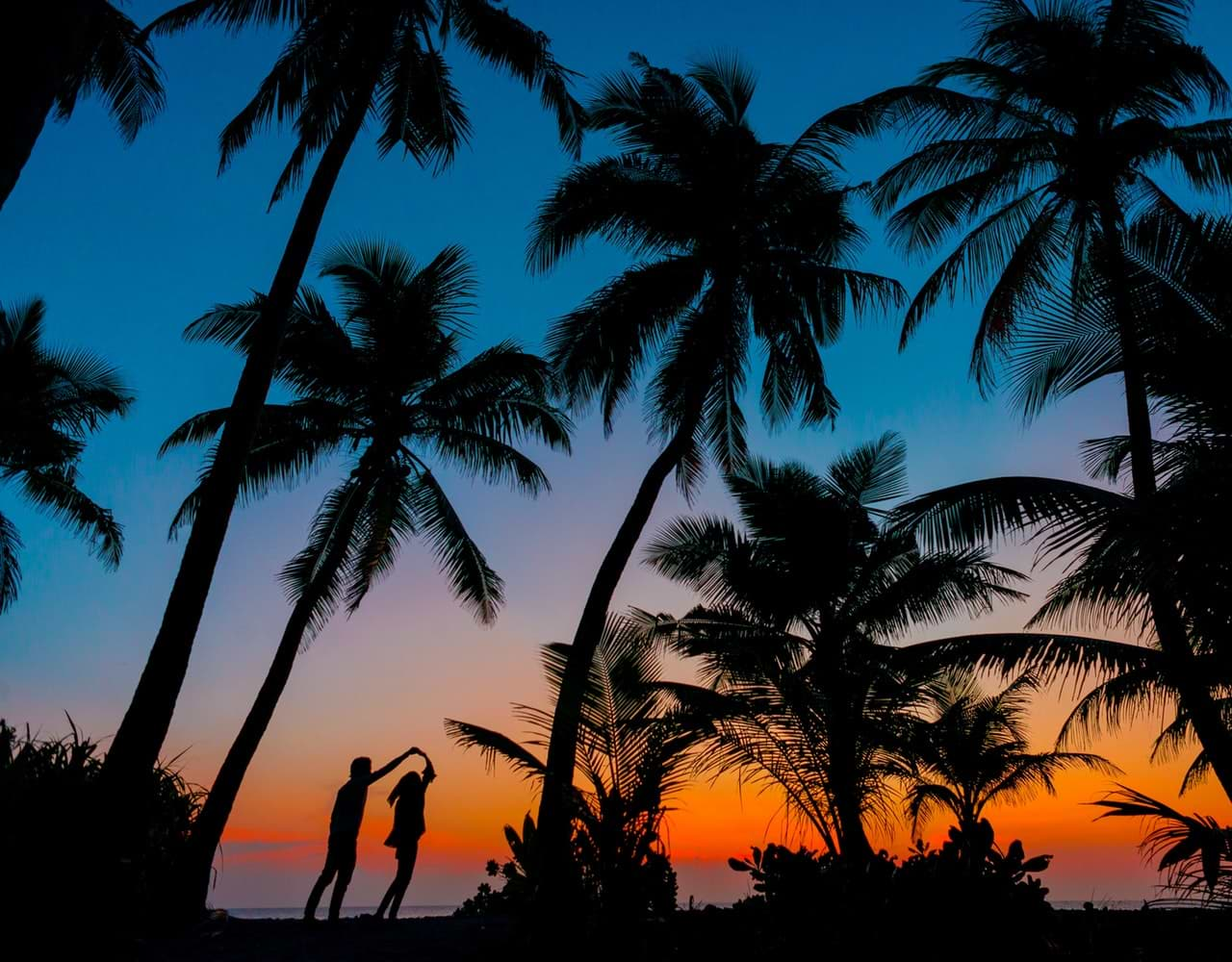 Intimate Wedding Program
Each intimate wedding checklist in the Philippines needs a good program flow. But when it comes to the reception program for an intimate wedding — what should you include and what should you keep out?
Here's a sample guideline to keep the intimate wedding program flowing smoothly for you and your guests:
1. Registration
This is always the first out of every intimate wedding program wherein your guests find their designated seats. You can either have a cool seat plan or have ushers direct guests to their seats. Since you only have around fifty guests, you can even opt for free seating. What matters is that you provide them with ample time to find their place and settle down.
2. Welcome remarks
With everyone settled down, your host can officially start the reception with some welcome remarks. If you're hiring a professional host, they will probably have their own spiel and flow but if you're just asking a friend or family member to host, make sure you provide them with a proper script.
3. Couple's entrance
Now it's time for you and your partner to make your big entrance as a happy newlywed couple. You can do whatever you want and be as creative as you can be. You can enter with a blast of confetti, a shower of flower petals, or with a montage of your prenup photos and your theme song playing in the background. This is your grand entrance, have some fun!
4. Dances
After your big entrance, the dances typically follow. The usual order is: mother-son dance, father-daughter dance, and then your first dance together with your partner as a newlywed couple.
See Also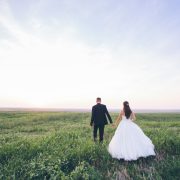 5. Traditions
Traditions like cake cutting and champagne toasting can take place either before or after food is served. But I recommend having them right after the dances so that everyone's eyes are still on you. If these types of traditions aren't up your alley, you can choose to remove them from your intimate wedding program and go straight to the meal.
6. Lunch or Dinner
Food is served! Make sure your host announces whether there's an open buffet or guests can patiently sit as waiters serve their plated meals.
7. Speeches
Once everybody's done eating, it's time for the speeches! Usually, they're given by the best man and maid of honor. You can have other people give speeches to. I've been to numerous weddings where a parent, a principal sponsor, or a close family relative gave out speeches.
8. Games
If you want to keep games like the garter game and bouquet toss in your intimate wedding program, it's best to have this kind of entertainment right after the speeches. If games aren't really your thing, you can choose to skip this part!
9. Videos
Hired a videographer for an SDE? Now's the perfect time for everyone to watch it and relive the most memorable moments of the big day. It's best to have it scheduled late in the program so that your videographer has time to edit and you can include more moments in the video.
10. Couples' Thank You
Of course, you can't end the day without a few remarks of your own. Generally, you just have to thank everyone who helped you plan the wedding from the start and your guests for attending. Keep it short and sweet yet genuine and heartfelt. You can end the speech by informing everyone on how to claim their wedding giveaways.
Wedding Giveaways
Of course, when thinking about how to plan a small intimate wedding, you can't forget about the wedding favors! Since you'll be celebrating with your nearest and dearest, it's best if you add a personal touch to your wedding giveaways.
Now, DIY doesn't mean you'll have to make the favors from scratch. It can be as simple as baking a huge batch of cookies or cupcakes and packaging them into cute paper bags with handwritten thank-you messages. You can also order succulents en mass and then place them in pots you hand-painted. The possibilities are endless!
If you need a bit of help planning your wedding souvenirs, we've posted an article listing some affordable DIY wedding giveaways. Check it out!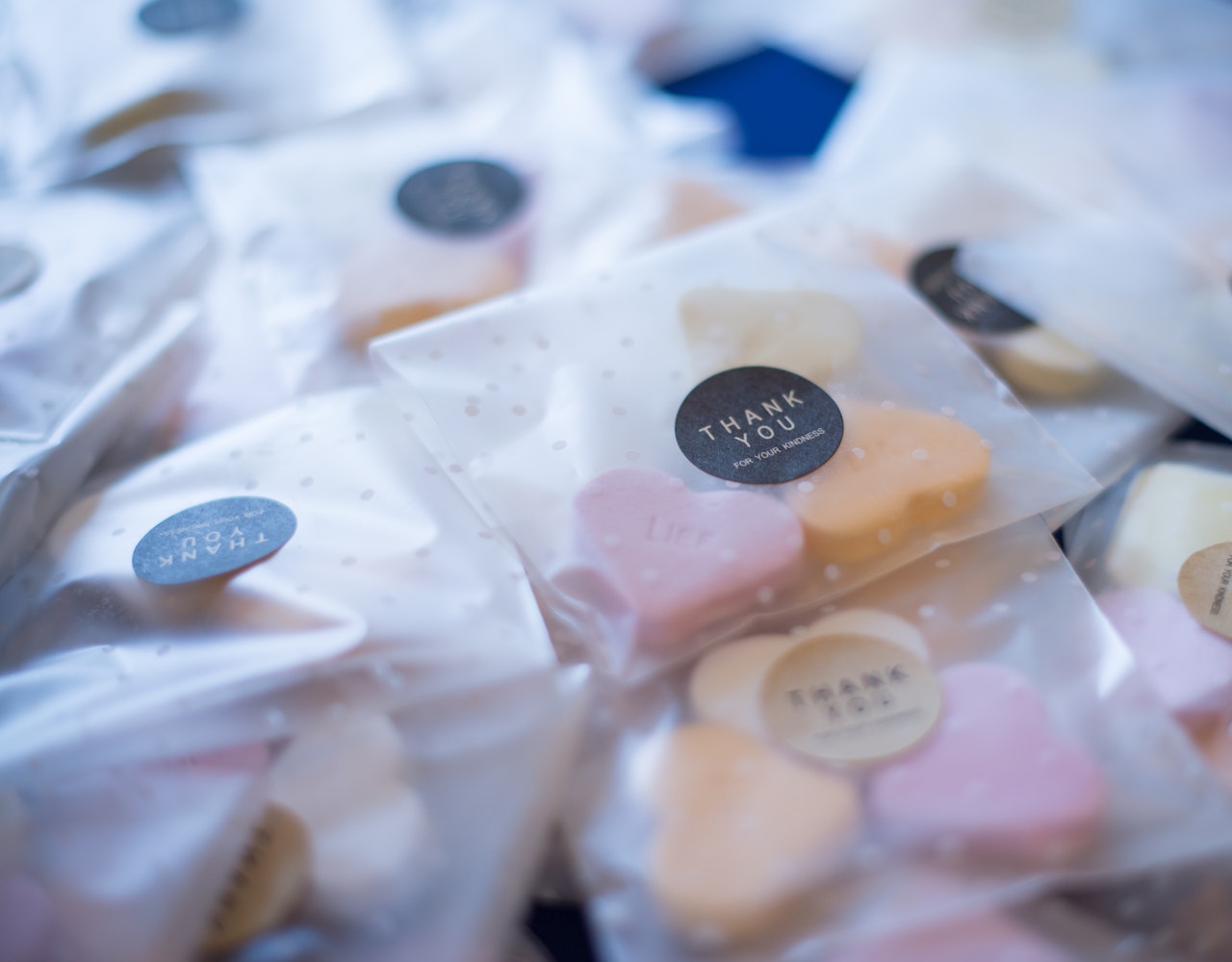 Will an intimate wedding be worth it?
The general trend for weddings to become smaller and more intimate is growing, but it does come with minor disadvantages. For one, the disgruntled family members and friends you may offend because they didn't make it to the guest list. There are also some couples who have regrets after their intimate wedding because it wasn't the big celebration they dreamed of having. There are also those who were only forced to hold a small intimate wedding because of budget constraints.
However, if you've always wanted to have an intimate wedding with only your most loved ones present, it's definitely more than worth it. There are fewer formalities so you get to have a more meaningful affair with everyone present. After the celebration, your guests will feel emotionally closer to you and you can know for sure that they're having a great time.
By having a small and intimate wedding, you can also offer better food and enjoy extra amenities for your guests. You have the budget to add canapés as part of your welcome reception, set up a photo booth, or have free-flowing drinks!
At the end of the day, a wedding is a celebration, and if your main priority is getting to spend more time with your guests, then a simple intimate wedding will do just that for you. With a short guest list and a cozy venue, you get to spend so much more quality time during your big day with the most important people in your life. Chryss loves ice cream, literature, and East Asian pop culture. She would like to pet your dog.