Thanks to the new normal brought about by the current pandemic, many would-be 2020 brides saw themselves rescheduling or drastically downsizing their wedding plans.
Aside from the rising trend of virtual weddings, brides who don't want to push back their wedding dates to late-2021 or 2022 opt to hold civil weddings instead. Compared to traditional weddings with hundreds of guests, civil weddings are a much smaller affair. Normally, 4 out of 10 couples opt to have a civil wedding because of its practical benefits. But thanks to the new normal, it's highly likely that this will be a trend for the next year or so.
But just because civil weddings are smaller does not mean they don't deserve a memorable outfit for it. You might not opt to wear a white lacy wedding ballgown to your local mayor's office, but that doesn't mean you shouldn't splurge on a nice civil wedding dress.
After all, in a country like the Philippines where divorce is illegal, you're probably only going to get married once in your life. So here's Nuptial.ph's guide to picking out the best civil wedding dress for your memorable day!
Is There a Dress Code for Civil Weddings?
There is no rule or tradition that states what you can and can't wear to your civil wedding. But take note that if you're getting married in your local city, municipal hall, or courthouse, it's important to look presentable when you're entering a government office. So if your wedding is going to be casual, at least wear smart casual.
For men, a pair of pants paired with a collared shirt and close-toed shoes. Avoid ripped jeans, khaki, or cargo pants. No sandos, shorts, slippers, and sleeveless shirts.
For women, avoid spaghetti straps and revealing tops. You can wear either a dress or a blouse paired with pants or a skirt. Open-toed shoes are acceptable, but avoid wearing flip-flops or slippers. If you're wearing a dress or skirt, make sure the hem is at least 2 inches from your knees.
What Should I Wear?
While the bare minimum is a simple smart casual outfit, there's no rule against wearing something dressier. It's impractical to wear a designer wedding ballgown with a price tag reaching six figures when you're trying to have a simple civil wedding, but if that's more your style and you can afford it, who's going to stop you? Go for it!
Kidding aside, you can still dress to the nines with either something you pulled out from your closet or with a new outfit bought for the occasion. As long as what you're wearing meets the proper dress code for your local government hall or courthouse, then you can dress however you want.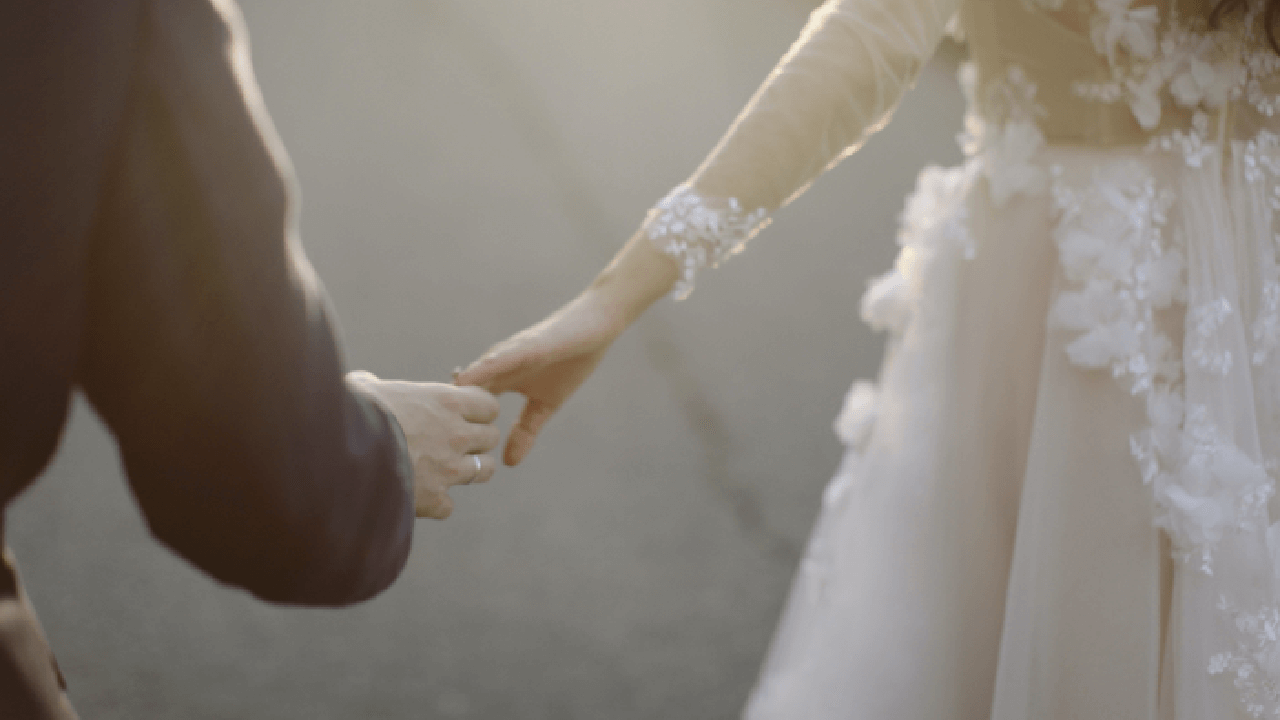 Do Women Have to Wear White?
Contrary to what most women think, the practice of wearing white to your wedding isn't rooted in religious practices at all. In the past, very few cultures saw brides wear white to their wedding. In Europe, a family could show off how rich they were by dressing up their brides in wedding gowns of different colors adorned with plenty of jewels and other trinkets that emphasized their wealth.
In 1840, Queen Victoria wore a white silk-spun gown to her wedding with Prince Albert. The nobles were stunned that a member of the royal family showed up in such a simple dress (or at least relatively simple, compared to the lavish dresses that were typical with the wealthy). She did this for three reasons: to promote the declining lace trade; to show the world that she would run the English Empire with prudence and practicality; and to show that Prince Albert was marrying her for her, not her wealth.
By 1849, it was accepted that brides should wear white as a symbol of their purity and innocence. However, this was only limited to the rich since a white dress was so hard to keep clean and only the very wealthy could afford to wear lavish white gowns that would only be worn once.
It wasn't until after World War II did middle-class women began to wear white wedding gowns. Though some cultures like Chinese and Indian cultures opt to wear other colors, white is the most popular color for traditional wedding dresses.
So long story short: you do not have to wear white. Your civil wedding dress can be in a different color and, as long as you feel comfortable in it, it's perfectly fine. You can even ditch dresses altogether and try wedding jumpsuits and other non-dress outfits if that's what you prefer.
Find What Flatters You
If you're going for the cost-efficient wedding route, getting a custom wedding gown can be impractical. But if you want to celebrate your wedding day by not wearing just anything you pull out from your closet, you can easily find a civil wedding dress in a department store or your favorite clothing store.
There's no minimum amount you have to spend on your civil wedding dress. If you love thrifting and spotting great finds, there's a chance you'll find the right dress in your nearest ukay-ukay. If you want convenience and plenty of options, check out the racks in department stores to find something that fits your budget and makes you look and feel beautiful. You can even shop online, but take care of the shipping times, otherwise your dress might not be delivered to you on time.
I'm not going to tell you what kind of civil wedding dress you can and can't wear. As long as it fits with the dress code of at least smart casual, there's no reason why you can't wear it on your special day. You know your body best, so choose a dress that you like that won't make you feel uncomfortable and distracted on your wedding day.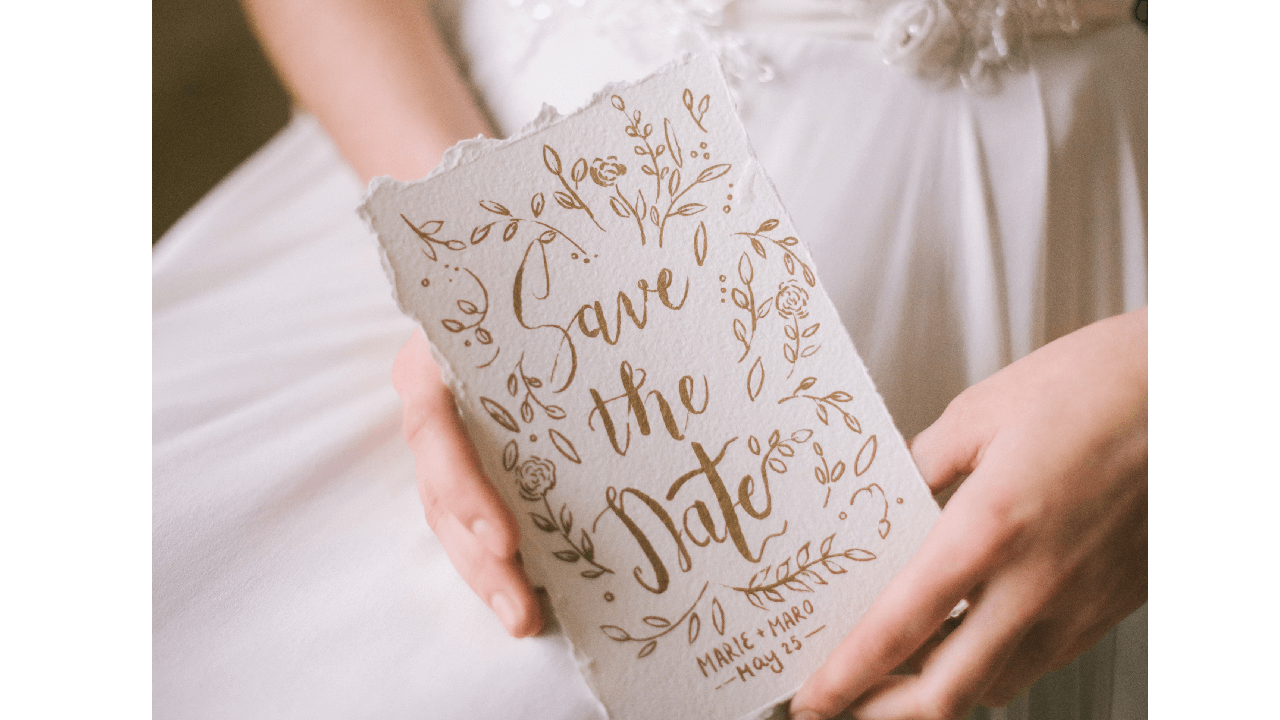 Have You Planned Your Civil Wedding Yet?
Before you can start shopping for civil wedding dresses, make sure that the more important legal aspects of planning your civil wedding are good to go. Here's a more detailed article on all the documents and requirements for a civil wedding and where you can get them. But for a short checklist, you'll need:
At least two valid IDs
PSA Birth Certificate
(For those who have never been married) Certificate of No Marriage
Marriage license
Community tax certificate
Barangay certificate
ID photos
Some special requirements also include:
(For couples that are 25 years old and below) Certificate of Attendance for Pre-Marriage Counseling
(For couples that are 21 years old and below) Written or verbal parental consent
(For couples that are 22 to 25 years old) Parental advice
(If you and/or your partner are widowed) Death certificate of your last spouse
(If you and/or your partner had a previously annulled marriage) Certificate of Finality of Annulment
If you and/or your spouse are foreigners planning to marry in the Philippines:

Affidavit in Lieu of a Certificate of Legal Capacity to Marry (United States Citizens)
Certificate of Legal Capacity to Marry (for other foreigners)
Photocopy of immigration stamp on their passport
Bio page of their passport
Divorce decree (if divorced)
Death certificate of deceased spouse (if widowed)
Out of all these documents, your marriage license has the shortest validity with only 120 days or four months. So, once you have your marriage license, you should schedule your civil wedding in your local mayor's office or in the courtrooms in your city or municipal hall.
Only your city or municipality mayor or a judge within their jurisdiction can legally officiate your civil wedding. You can opt to hold your civil wedding in a different venue, but this depends on whether your officiant is willing to hold a private wedding during or outside their office hours. It will also cost more to hold a wedding in a different venue. If you choose to go the practical route and have your wedding in your local hall, schedule your wedding based on your officiant's availability.
On the day of your wedding
By law, you're required to have at least two witnesses of legal age present in your wedding. As of writing, quarantine is still on-going in most parts of the country, so try to limit the number of people you invite to 10 guests only.
Make sure you and your partner arrive at your local hall at least 30 minutes before your scheduled time. You will be guided by the mayor/judge's assistant on the civil wedding process.
After it's official, you and your new spouse are free to do whatever you want. Whether you celebrate at your favorite restaurant or host a meal at your new home with your witnesses, you and your partner are now officially husband and wife. You should receive your marriage certificate in the mail in a matter of weeks. Justine loves costumes, puns, horror films, and blue dresses. A literature graduate from the south, she writes online content for a living but is super shy about others reading her fan fiction.