The Coronavirus Disease (COVID-19) pandemic has halted all types of social gatherings everywhere in the world, and weddings are no exception. In the Philippines, hundreds of weddings were cancelled from March onwards as Luzon was placed on an Enhanced Community Quarantine while the rest of the country was placed on various degrees of quarantine and isolation.
But now that we've shifted to a General Community Quarantine (GCQ) and many wedding venues and vendors are resuming operations, you might think that your wedding scheduled towards the end of 2020 may still push through.
Unfortunately, if your wedding has a guestlist with over a hundred people expected to attend, you may need to rethink your wedding or push it back a bit further. Because as long as the threat of COVID-19 exists and the world is still recovering from it, weddings as we know it will never be the same.
Large Gatherings Are Still Banned in the Near Future
As of writing, GCQ restrictions limit mass gatherings to up to 10 people, while areas under modified GCQ are only allowed gatherings where maximum 50% of the capacity of the venue may be occupied. This means that if you live in Manila, you can only have 8 other people in your wedding. And if you're in a province under MGCQ restrictions, a venue meant for 100 people means there can only be 50 people inside that venue.
The GCQ serves as a transition to what many are calling the "new normal" where operations resume but with health and safety in mind. With that being said, it's unknown how long GCQ will last until a cure for COVID-19 is found. The earliest the vaccine can be found is in October, according to pharmaceutical company Pfizer, but this isn't an assurance for weddings scheduled on the last quarter of 2020 to push through because even if they do find a vaccine by October, mass production and distribution won't be possible until early 2021.
So, if you're really pushing for a wedding with a big guest list, the safest bet is to push your wedding date to late-2021 or 2022. But if you're willing to get married with only a handful of guests, it is possible. Just make sure that proper social distancing and hygiene is practiced.
Buffets Are Out (or at Least Modified)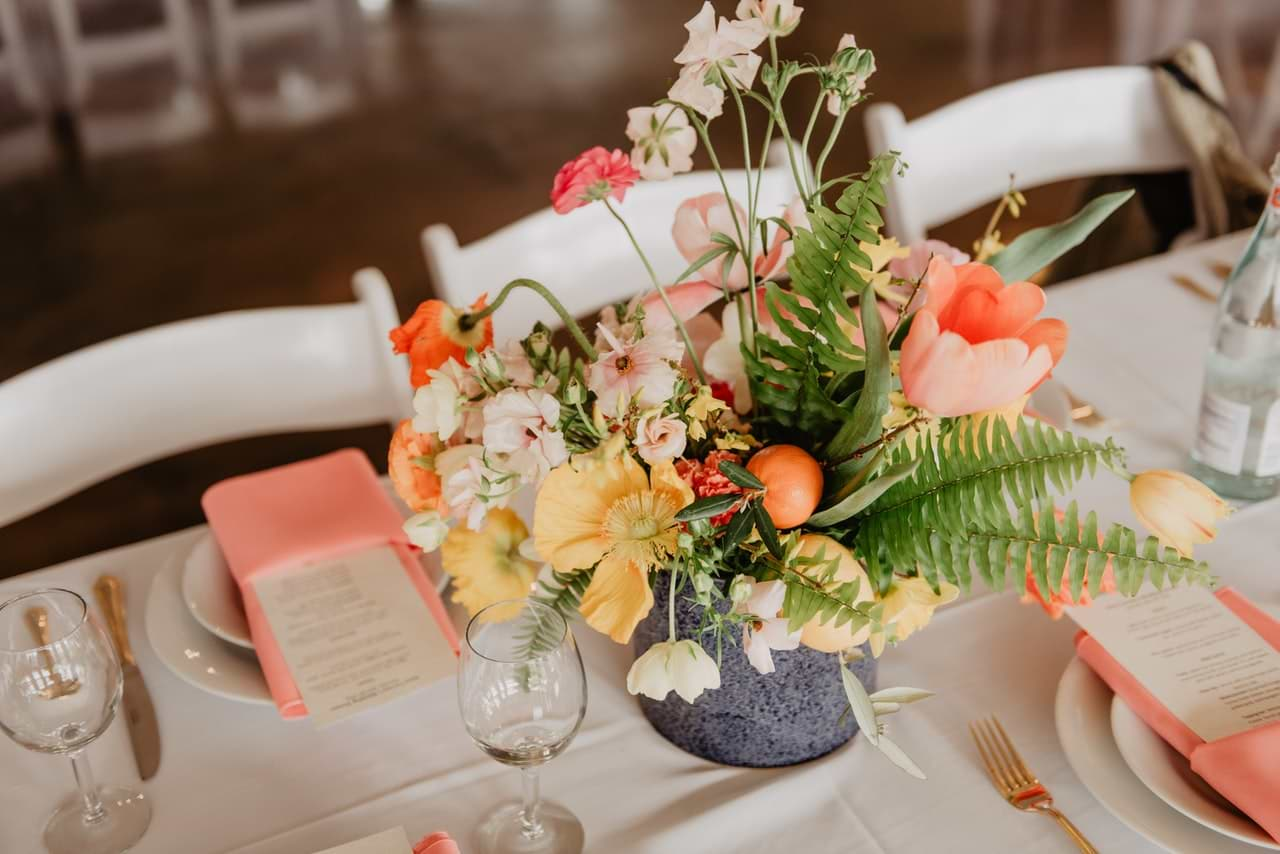 Ever since the beginning of quarantine, food handling measures have become tighter to avoid spreading the virus through food and drinks. This is why dine-in restaurants have been operating as take-out, drive-thru, or delivery services for the last few months. In terms of weddings, however, it's expected that less couples may be inclined to have a buffet-style reception in the future.
Rhona from Canaan Celebrations by Jets and Rhona says they have discouraged couples planning to hold a buffet-style reception at the moment. This is to avoid the guests having to touch shared serving spoons when getting food. This also means that grazing tables (tables with appetizers like fruits, bread, cheese, cold cuts, and other finger foods) are also a big risk for contamination.
A safer option is to let waiters handle the food service for the guests. Plated meals and separated appetizers handed individually are a safer option, but they're also very expensive. As a result, this could increase the average cost of a wedding.
Expect More Guests to Turn Down Invites
Flights may be cheaper now, but because of varying travel restrictions and the risk of infection when going outside, expect that weddings that require guests to drive long distances or take flights may not be very enticing given the current situation. Even if you're inviting a dear friend or family member, if getting to your wedding has become more difficult than the average destination wedding, expect that there is a huge chance they'll turn down your invitation.
Don't take it personally. Understand that under different circumstances, they would have loved to attend your wedding. But maybe they or a loved one they're living with are immunocompromised and don't feel comfortable leaving their home for a non-essential event.
Micro-Weddings & Courthouse Weddings May Be the New Normal
In many wedding blogs and forums I follow, I've seen an increase of brides talking about their "micro wedding," which is basically a wedding with few or no guests at all other than the couple and the person assigned to officiate the wedding.
Imagine your wedding ceremony venue, but with only you, your partner, the officiant, and maybe five of your closest family members. Or, skip the wedding venue and simply make it official with a courthouse wedding. If you don't mind skipping out on the reception or the wedding gown with the long train and just want to be married to your other half, then it's still possible to get married during this time.
Church Weddings Will Be Modified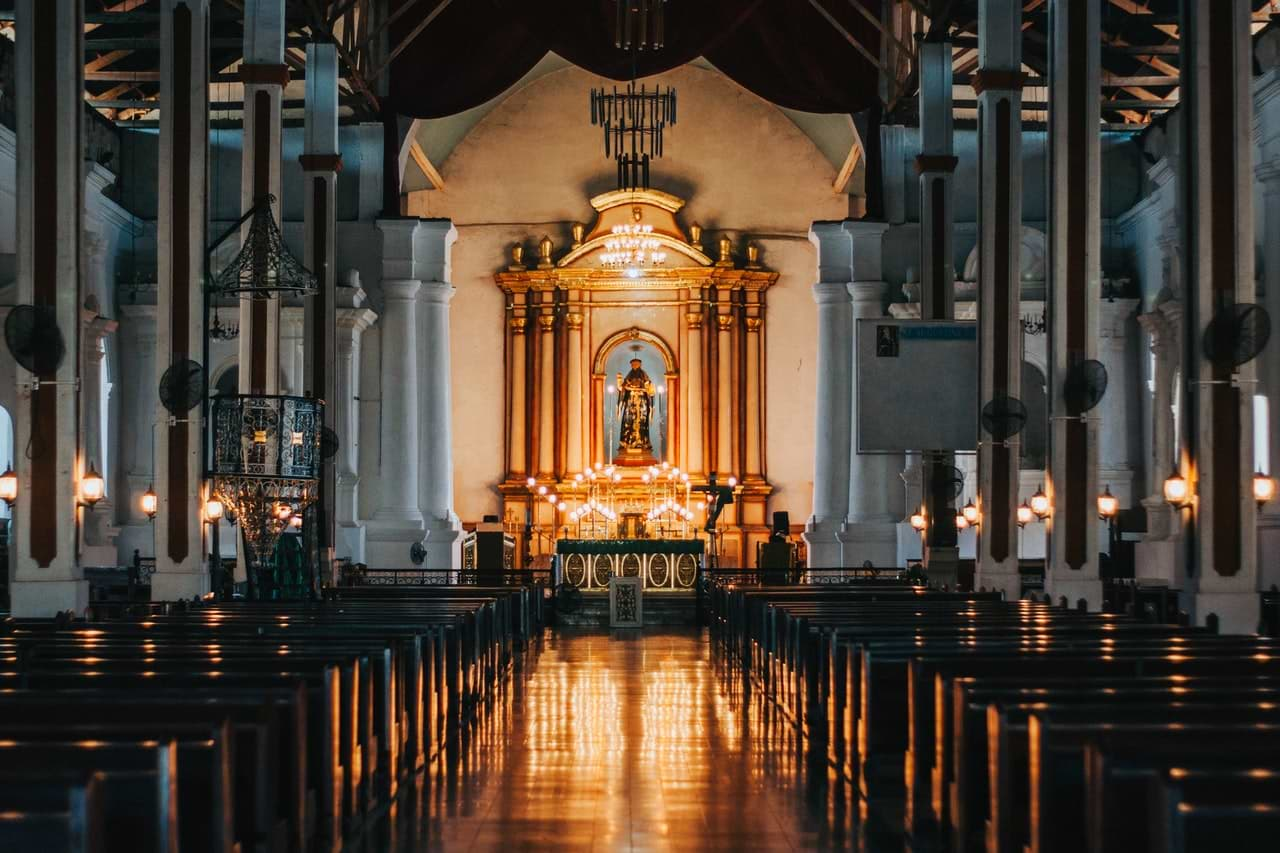 The Catholic Bishops' Conference of the Philippines (CBCP) released new guidelines for Catholic weddings as a precautionary measure against the pandemic. Aside from the government's rules on religious gatherings (maximum of 10 people for GCQ, 50% of the venue's capacity for MGCQ), Catholic weddings will now have to change.
According to the CBCP guidelines, Wedding Rites will still be followed. However, wedding celebrations will have to be simpler, which means entourages should ideally be limited to the bride, groom, parents of the couple, and one set of sponsors. Bridesmaids and groomsmen are not explicitly banned by the CBCP, but local government units, bishops, or parishes may implement policies limiting the number of bridesmaids and groomsmen or banning them completely.
This is bad news if you're looking forward to a church wedding with your friends and family with a wedding entourage consisting of your closest friends. Be sure to ask your intended church venue for their policy.
Guide to Postponing Weddings
If you haven't made plans for your wedding yet and are really set on a large wedding, it's easy to push back the date to late-2021 or 2022. But if you're scheduled to have a wedding late-2020 or early-2021, you might be nervous about the progress the country is having in fighting back the virus. In this case, you might be thinking about postponing out of precaution or realizing you have to postpone the wedding.
If save the dates and wedding invites have already been sent out to your guests, contact them about canceling your wedding if you're sure about postponing. Message them personally on social media (you and your partner should do this, but you can seek the help of y ur bridal party to get the word out).
Next is saving what you can for your future wedding. If you didn't have a planner to help you with your wedding planning, now may be a good time to seek assistance. If you do, your wedding planner can help you in this next step.
Check the contracts you have with your suppliers. Because of the current situation, many vendors are willing to help you with postponing your wedding and providing their services at a later date. You'll find that it's easier to deal with them if you're trying to negotiate postponing your wedding rather than outright canceling your wedding. However, expect that some vendors may charge fees for postponing.
When the current situation improves and you feel like you can finally decide on a new date, there's a chance that some vendors may not be available. Brides.com recommends being flexible with your date rather than sticking to one date, but it's possible that not all of your vendors may be free. The best thing to do financially is to find a date your most expensive vendor is available and then work your way down to least expensive. That way, you won't lose too much financially.
In these difficult times, weddings may seem like a thing of the past. While it's best to prioritize your health and safety, it's understandable that many couples with weddings in the near future are worried about the investments they've already made for their weddings. But if you plan ahead carefully, you can minimize your losses and still manage to make your wedding a meaningful day. Justine loves costumes, puns, horror films, and blue dresses. A literature graduate from the south, she writes online content for a living but is super shy about others reading her fan fiction.