For most weddings, the only printables you'll need to prepare are your invitations. However, more couples are practicing sending out save-the-dates ahead of time to remind their guests to block off that day for the wedding. If you want to do that instead of the popular way of announcing your wedding date online, it'll be a nice touch, but it will also cost extra with the printer.
Aside from these two, you'll also want to print out your menus, program schedule, signs and labels, table numbers, place cards, and any other items you'll need done for your wedding day.
Cost of Wedding Invites
Vendors often price your wedding invitations per piece. The more complex your invitation design is, the more expensive it is. If you go on Shopee, you'll find sellers offering customized wedding invitations priced at P40 to P80 per piece. You could also find cheaper printers in Divisoria.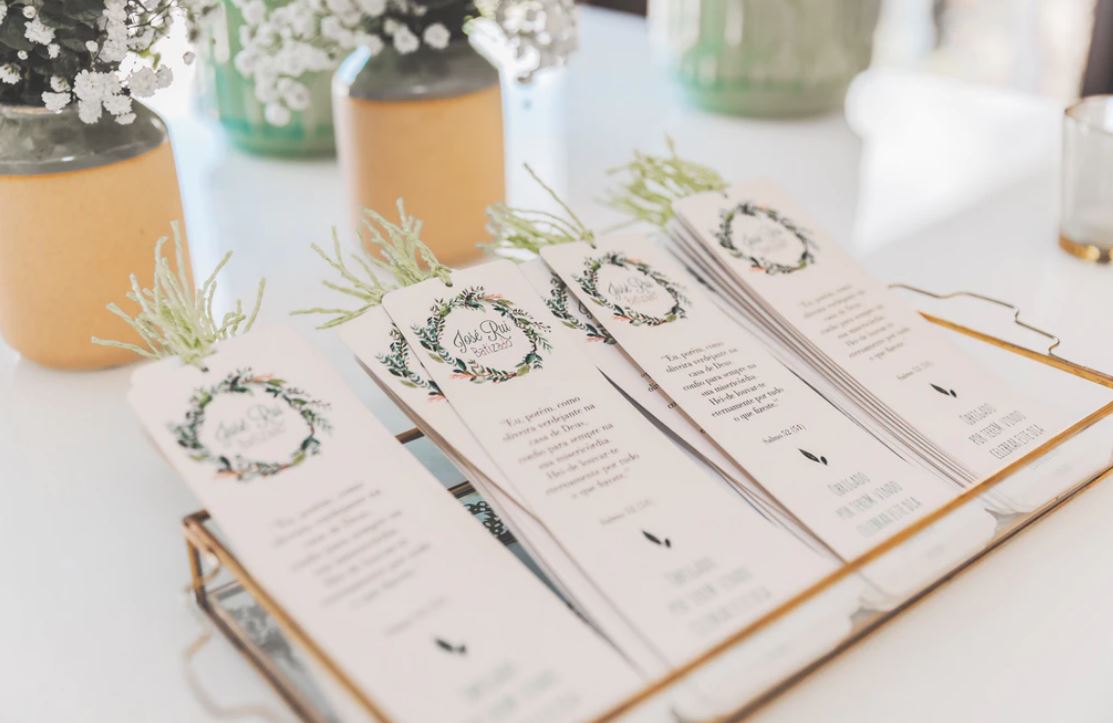 Paperbug & Co.'s wedding invitations range between P70 to P280. More expensive invitations are laser cut and have more designer and high-end styles like glitter bands and intricate invites. Other invitation providers can go much higher than that. According to one blogger, they found a printer that sold invites at P460 per piece because each invite was made of imported paper and adorned with Swarovski crystals.
Cost of Save-the-Date Cards
If you're planning on announcing your date online, save-the-dates won't cost you anything. However, if you want to go traditional and send a separate save-the-date card before the actual invite, this will cost extra.
Urbanista Invites prints save-the-date cards starting at P15 and can go as high as P35 depending on the card's size and paper type. Other sellers on Shopee also provide save-the-date cards at roughly the same price per piece. Cards can go higher or lower, depending on where you have them made or any additions you request. Justine loves costumes, puns, horror films, and blue dresses. A literature graduate from the south, she writes online content for a living but is super shy about others reading her fan fiction.