Done planning your wedding reception program? That's great! There's just a little bit of last-minute planning left before you can finally put your feet up and relax. But remember, after you can officially don your wedding dress and walk down the aisle, there's one major thing you need to do — write wedding thank you cards and messages for your guests.
In the afterglow of the celebrations, a thank you message for the wedding gifts you receive is an expression of heartfelt gratitude. But no matter how genuine your feelings may be, keeping the wedding thank you notes meaningful takes focus and creativity.
In this article, we'll guide you through writing wedding thank you cards and messages that are sure to warm the hearts of your guests.
What to Write in Wedding Thank You Cards
Writing wedding thank you notes may seem like an intimidating task but I promise, it can be easy! Plus, I assure you that the faster you cross this off your wedding checklist, the happier you'll be.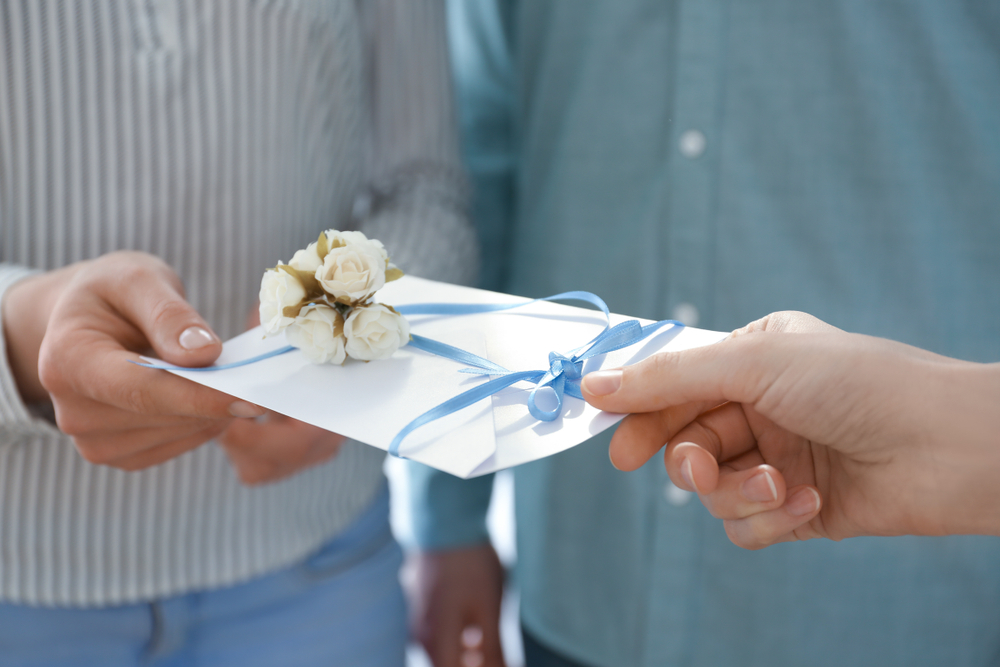 Wedding Thank You Cards + Message for Wedding Gifts
First, let's break down the structure of a great thank you message for wedding gifts. It's actually pretty simple as it's only composed of five elements:
Your words of gratitude
Name of the gift
A few things about the gift
Say something about the gift giver
Final thank you
Here's an example:
Thank you so much for gifting us with a set of scented candles! We appreciate the thoughtful gesture, especially since we'll be moving into our new home very soon. The candles will surely help bring a peaceful and homey ambiance as we settle in. Your home always smells fresh and good, and we can't wait for ours to smell the same. Thank you so much again!
The key tip is to not make your wedding thank you cards and the message you write come off as generic. You want to ensure that the person who gave you the gift will feel great while reading your message. It will make your message feel more personal and sincere. Make sure to acknowledge the gift, elaborate on how you'll use it or why you like it, make a personal connection or compliment the giver, and then say thanks again at the end.
Wedding Thank You Cards + Message for Gift Cards or Money
Sometimes, people can't think of wedding gift ideas for couples and that's alright! There's no need for guests to feel pressure. So, when you receive gifts in the form of money, gift certificates, or gift cards, it's still a great idea to send wedding thank you notes to the givers.
Here's an example thank you message for wedding gifts in the form of cash or GCs:
Thank you for the furniture store gift card! We're incredibly excited to use it. We'll be moving into our new home soon and this will help us buy the appliances we need. It truly means a lot to us, especially since we've been wanting to set up an at-home coffee station. Thank you again for your thoughtfulness!
While it's not necessary to mention your general plans for the gift, it's a nice touch and will make them feel good about gifting you something you'll use in the near future. Don't state the specific amount of money or credits in the card. You can use an adjective like "generous" if it's a substantial amount.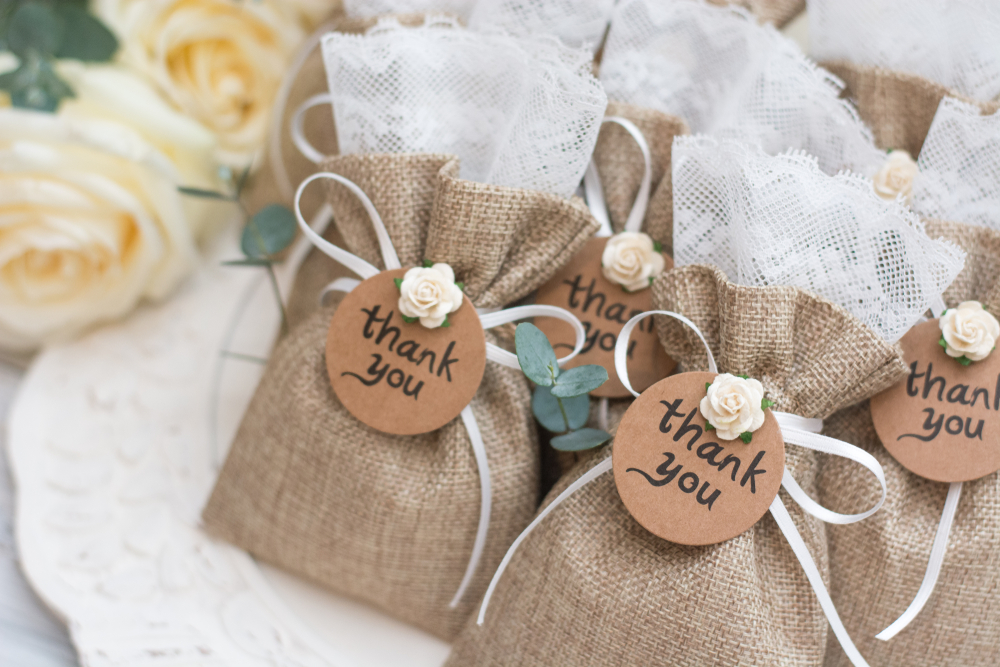 Wedding Thank You Cards + Message for Guests
Sometimes, the presence of your guests is already the present, and they're worth wedding thank you notes too! It's necessary for those who've made a special effort to be there for you, especially those who traveled to celebrate your wedding.
Here's an example:
Thank you for taking time out of your hectic schedule to be at our wedding. It meant so much to us to see your smiling face in the crowd and that we got to catch up at the reception. Our wedding day was extra special because you were there to celebrate it with us. We hope you had as much fun as we did!
You can insert this note along with your wedding favors. If you're having a small and intimate wedding, you can personalize each of the messages to make it extra special.
By the way, if you're still thinking of the perfect giveaways, we've written a comprehensive article on the best wedding favors in the Philippines. Check it out!
Wedding Thank You Cards + Message for Wedding Vendors and Planners
These wedding thank you notes are for all of the people who made your big day a successful and stress-free celebration. You can give this to your wedding planner, caterer, make-up artist, gown designer and seamstress, and to your photographer. Basically, anyone who went above and beyond for you.
Here's an example:
We would just like to thank you for your professionalism and expertise in planning our wedding! It was absolutely flawless and I wouldn't have had it any other way. Thanks to your expertise, it was a dream come true for us. Our straight out of a fairytale wedding would not have turned into a reality without you. Thank you so much for exceeding our expectations!
Also, a glowing public review on their social media pages would help boost their reputation too!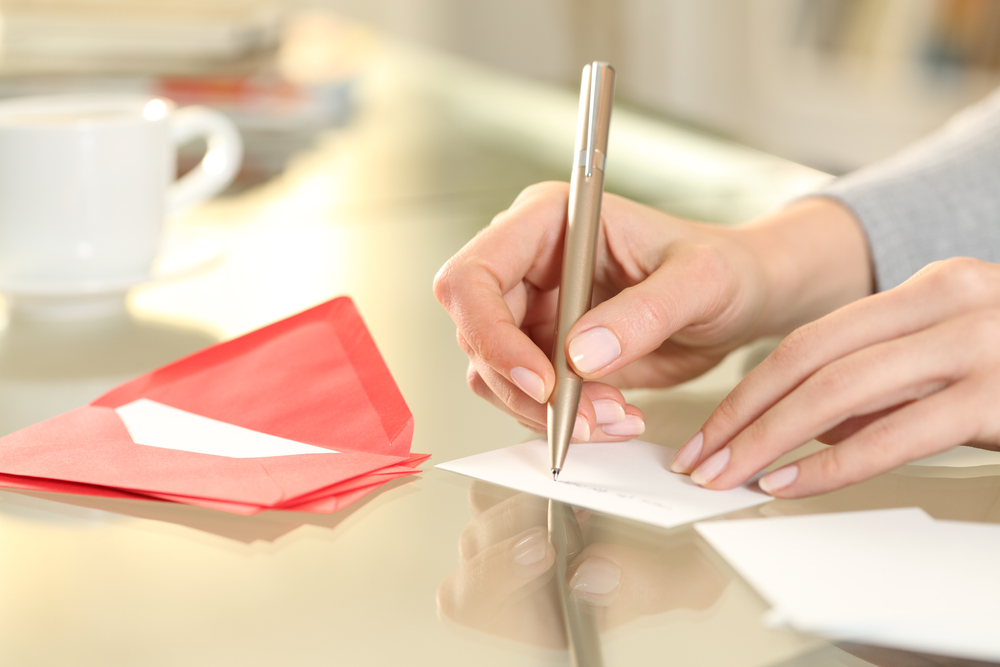 Wedding Thank You Cards + Message for Your Wedding Party
Taking major roles in a wedding involves a lot of time, energy, and support. That's why you should write wedding thank you notes for your bridesmaids, groomsmen, and even your flower girls and ring bearer!
Here's an example:
We had a blast during our wedding! But of course, it wouldn't have been complete without you. Your role in the celebration made our big day even more magical and we loved that you were able to share in the revelry with us. Thank you for being an important part of our wedding and for being the best bridesmaid anyone could ask for.
Remember, wedding thank you cards and the message you write don't have to sound formal or stiff. If you're writing wedding thank you notes to people close to you, don't be afraid to use casual language and a bit of humor too!
Tips for Writing Wedding Thank You Notes
As stated before, writing wedding thank you cards and messages can be time-consuming. That's why it pays to get organized so you can complete the messages in a timely fashion.
Here are some tips on writing wedding thank you notes so you find the task gratifying instead of terrifying.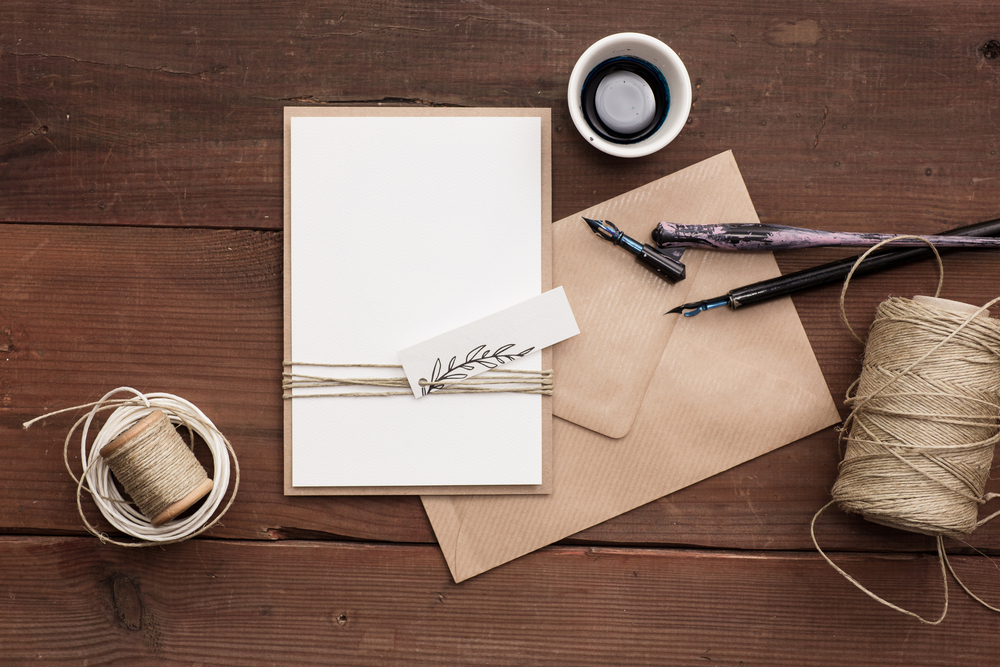 Get organized
Buy thank-you cards early so that you have them on hand. For wedding thank you notes, the most traditional cards are ecru or white in color but you can also go with the color motif of your wedding. If you're tech-savvy, you can use applications such as Canva to create digital thank you cards and send them via email or even Facebook messenger.
Set up a log or a spreadsheet to help you keep track of the guest list. Use the list to record the gifts they gave to you so you'll have an easier time when it comes to actually writing the thank you cards.
Keep track
When you open presents, instantly record who gave you what. If a few gifts become separated from their cards, call your registry. They may have a record of who purchased the fit.
Send them out ASAP
It's ideal to acknowledge every present immediately. We understand the period surrounding your wedding is a busy time, so sending your thank you notes within two weeks is acceptable. If you fall behind, just make sure not to send them later than a month after your wedding.
To ensure the task doesn't become overwhelming, divide the work between you and your spouse. Split up recipients based on who knows the guest better.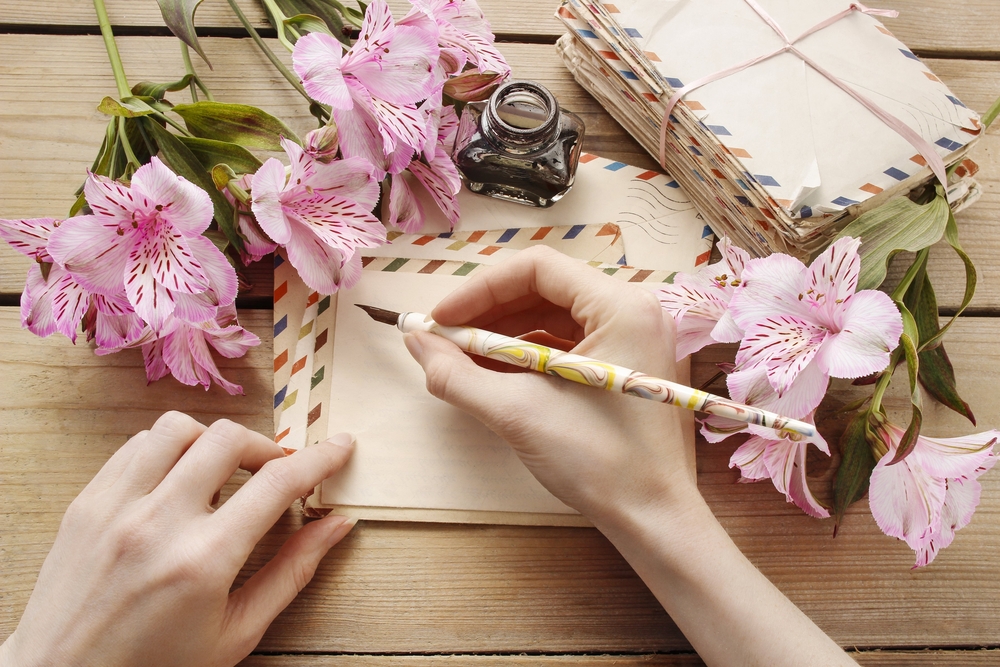 Send Love and Light to Your Wedding Guests
We know that a stack of wedding thank you cards and messages to write can seem overwhelming but taking the time and effort to send them is important. Each of your guests deserve to be recognized for the support that they provided during your big day.
While writing wedding thank you notes can feel like a tedious and repetitive job, it's also the perfect time to reminisce about the wedding and think of the memories you've had with each guest. With the right mindset, you can easily turn this seemingly wearisome task into an enjoyable and fulfilling one. Chryss loves ice cream, literature, and East Asian pop culture. She would like to pet your dog.