With the wealth of inspiration and articles about wedding planning in the Philippines, choosing just one theme for your big day can be hard. But whether you're just casually adding stuff to your Pinterest board or planning your own wedding already, you know that there's one popular wedding theme that's stood the test of time: the rustic wedding theme.
What is a Rustic Wedding Theme?
A rustic wedding theme is typically inspired by nature and the great outdoors. Rustic wedding theme ideas often incorporate many floral and woodsy accents, as well as decorative details that evoke a countryside flair.
Many couples love the rustic wedding theme because it's warm, cozy, and laid-back. It's also fairly easy to pull off, as rustic wedding décor focuses on textures such as natural wood, dried flowers, burlap, and various organic materials.
Rustic Wedding Theme Ideas for Your Inspiration
In the Philippines, the rustic wedding theme is as strong as ever. If you wish to celebrate your special day surrounded by natural elements and old-world charm, here are some excellent rustic wedding theme ideas for a beautiful and romantic affair.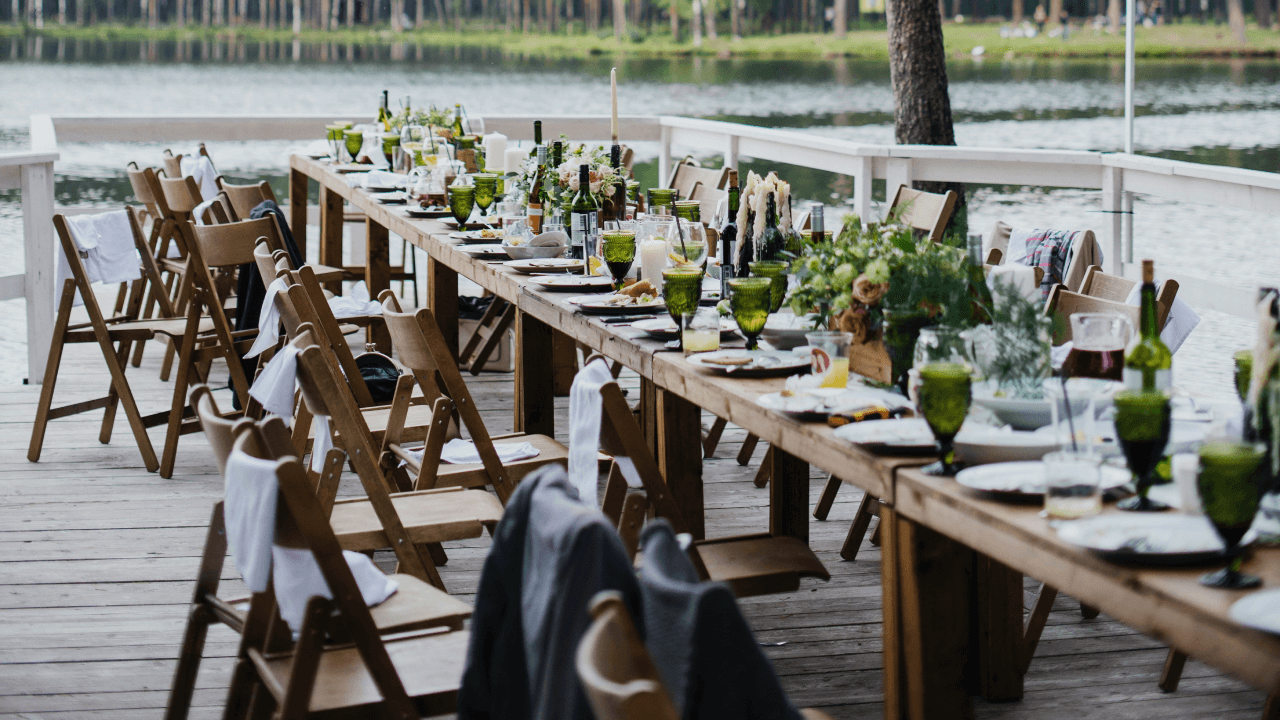 Choose a venue that's close to nature
If you choose the right venue, you can achieve the ultimate rustic wedding look with less décor. That said, garden wedding venues suit this particular style best. Other beautiful venues for a rustic wedding theme include a lake ranch, a private resort, a farm, or any outdoor area that offers fresh air and stunning mountaintop views.
Although outdoor venues are ideal to ace the rustic wedding theme, you can still opt for a hotel ballroom or an indoor reception area. You can just dress it up with rustic wedding décor to achieve a natural feel. There are many affordable wedding venues in Manila that are perfect for a rustic wedding theme, be it indoor or outdoor.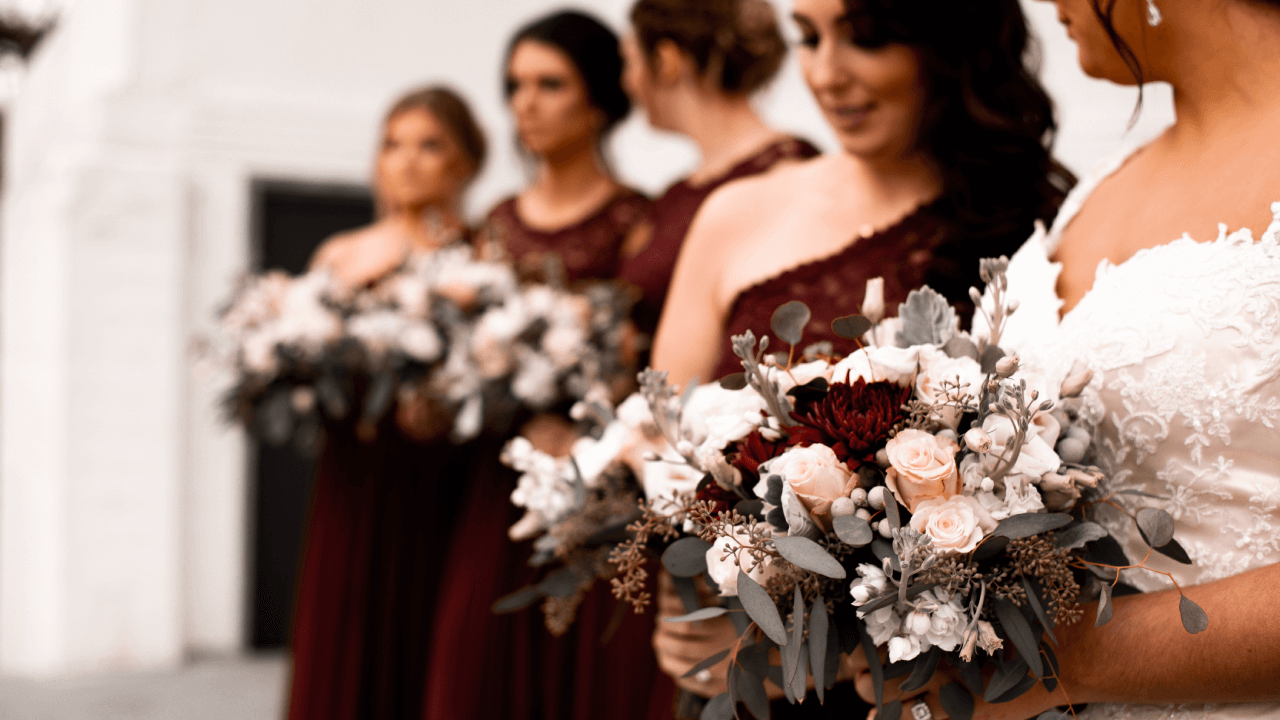 Let your wedding attire define the theme
There's no hard rule when it comes to the perfect rustic wedding dress. Similar to rustic wedding décor, it's all about texture. The easiest way to go about this is to wear a lace wedding gown or a ruffled cotton dress fringed with eyelet fabric. Layers of tulle and sheer lace are also perfect for the romantic effect of a rustic wedding theme. Don't be afraid to top off your look with a dainty floral crown.
As rustic weddings tend to be more laid-back, that vibe also applies to your guests' dress code. For the ladies, think lighter fabrics and shorter hemlines. Floral, linen, gingham, and silk crepe are all perfect to evoke the spirit of the theme. For the gentlemen, they can ditch three-piece suits in favor of polo shirts paired with blazers. They can even wear a waist coat or suspenders to achieve that rustic feel.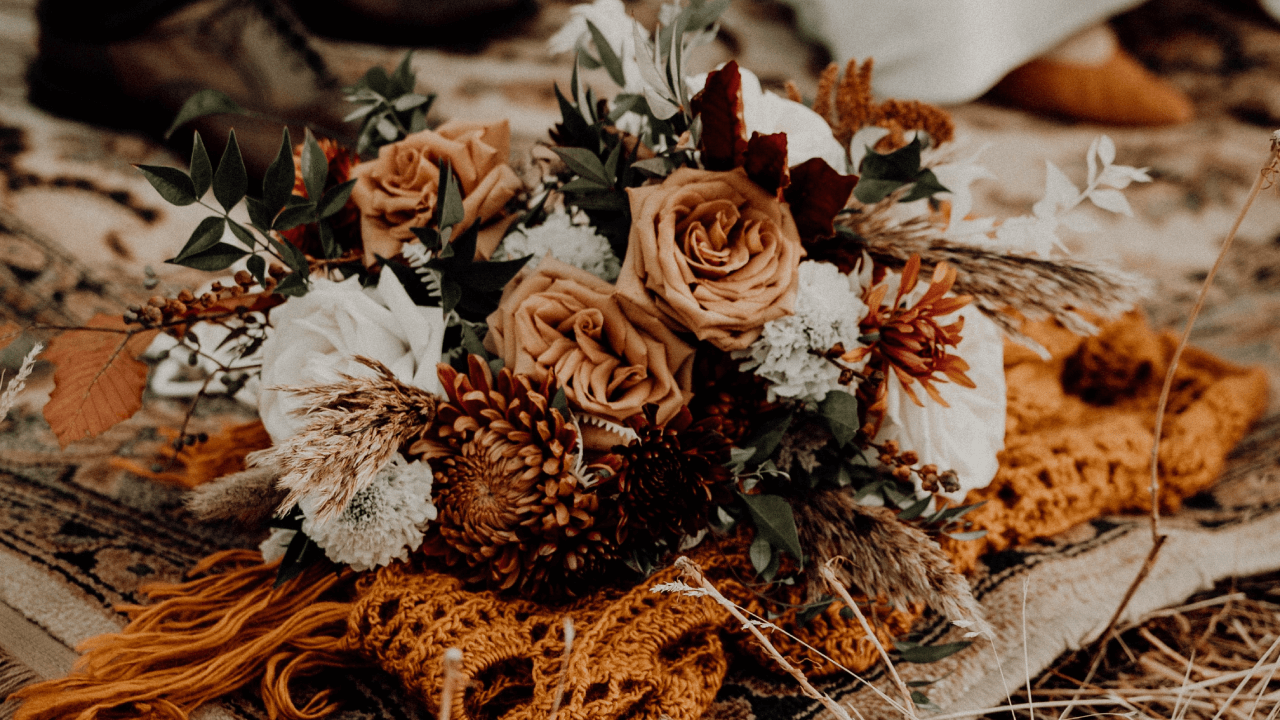 Carry a beautiful rustic bouquet
When we're talking about rustic wedding theme ideas, a bride should never forget about the design of her bouquet. In the case of a rustic wedding theme, the bouquet is crucial to amplifying that woodsy aesthetic.
As opposed to classic-themed weddings that feature fresh florals, rustic bouquets tend to look a little withered and wild. It's part of a rustic wedding's old-world charm. For instance, many brides incorporate dried flowers and succulents, while some use berries for a pop of color. For a pale green look, eucalyptus leaves are also typically used.
As for flowers, thistles and dahlias are bride favorites. Throw in some berries and pine for a beautiful contrast and you've got a beautiful rustic bouquet.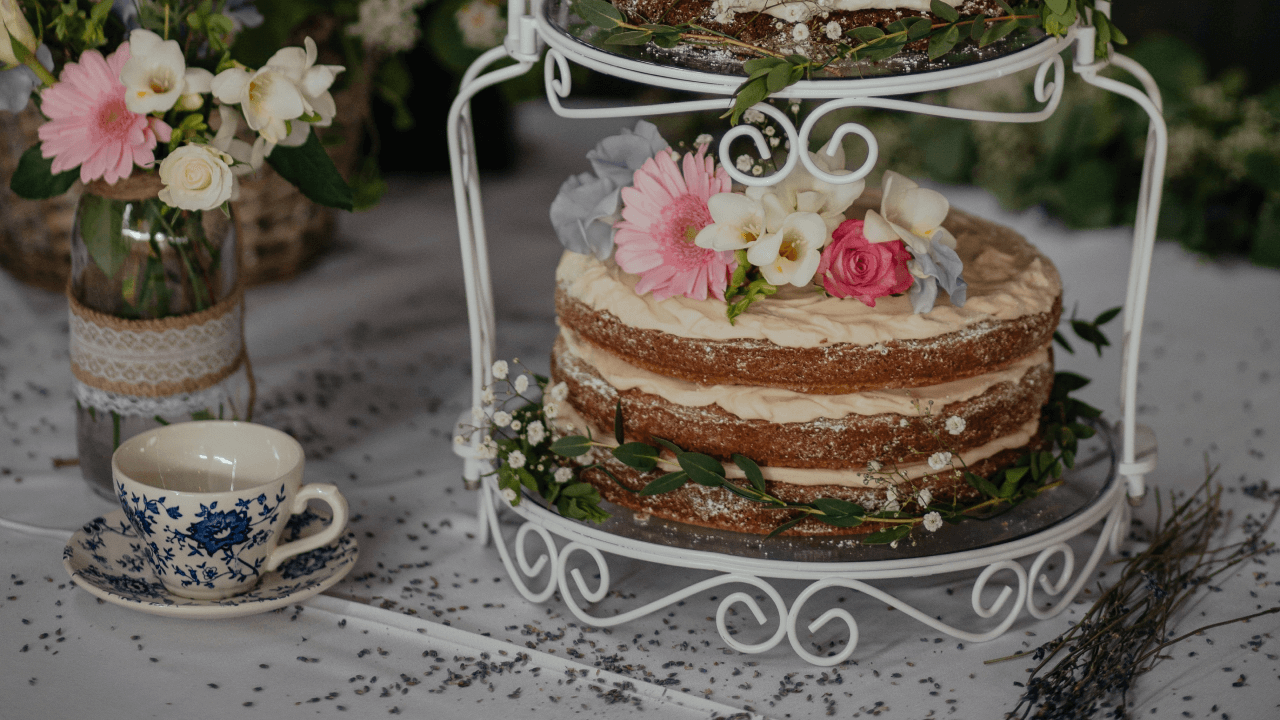 Use lots of greenery and neutral brown shades
When it comes to a rustic wedding theme and ideas that you can play around with, there's a multitude of possibilities. However, it's best to go for brown tones and creamy hues with splashes of greenery. Having this color scheme guide your aesthetic choices will help you pull off the classic rustic look. Wooden furniture is also best for seating. You can switch it up by having a long wooden table with benches on one side of the venue, and then having wine barrels as chairs on the other.
You can even get a little more creative with your wedding seating plan. After all, the fun of rustic wedding reception ideas and unique wedding themes is you can let your imagination run wild. For instance, you can purchase pallets to use as tables and spread pillows all over the grass to act as seats. This fun seating style will create a more carefree and woodsier feel to the celebration.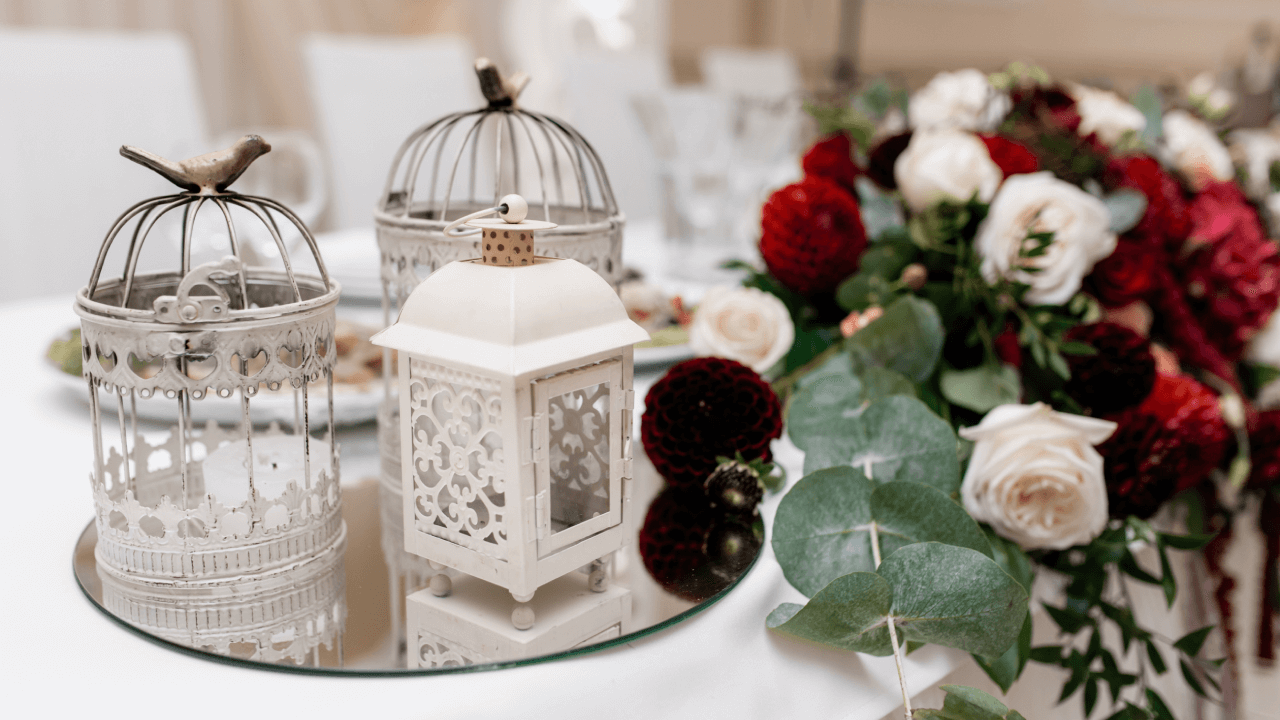 Rustic wedding décor
For rustic wedding décor details, it depends on your preferences as there are various takes on the rustic wedding theme. Some couples like the "washed out" vibe in all white with pops of greenery, while others embrace lush flowers and wooden accents. Whichever you choose, remember that it's all about creating texture and an atmosphere of warmth.
Aside from wood and flowers, common items used in rustic wedding décor include succulents, candles, mason jars, gingham fabric, burlap, twine, and lace.
Here are some rustic wedding theme ideas to dress up your venue:
Decorate the tables with fresh flowers, vintage pieces, faux tree stumps, and deep green ferns.
Scatter stemmed flowers over the tables or place them in mason jars or old beverage bottles (pro-tip: Sola iced tea bottles are great alternatives to mason jars) to act as centerpieces.
Dress up a banquet table with a warm-toned tablecloth and dried wheat arrangements for a chic yet festive vibe.
If you have an indoor venue, fill up the ceiling with hanging foliage for a wild and whimsical garden dinner.
Scatter wooden barrels throughout the venue for a stylish, barnyard feel.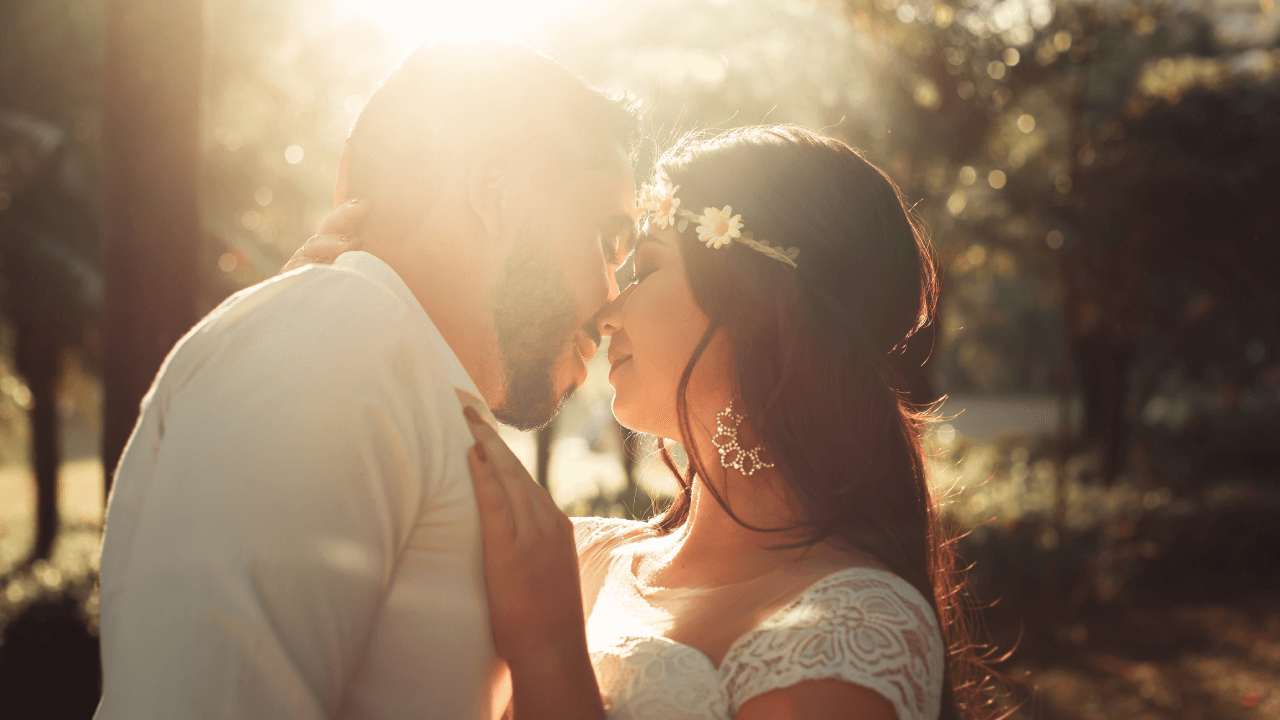 Low and soft lighting is ideal
One of the best rustic wedding reception ideas is to opt for lighting that emits a soft and warm glow. Harsh lighting is an absolute no-no. After all, coziness and warmth are the epitome of a rustic wedding theme.
String some fairy lights and Chelsea lights around the trees, nailing them in crisscross patterns. You can also set up vintage-style lamps or paper lanterns.
For the tables, place candles in small jars and place them right next to the centerpieces. You can even buy scented candles that come in scents such as pine, bamboo, or clean cotton – anything that evokes warmth and nature. If you want to steer clear of fire hazards, battery-powered candles sold in department stores will do the trick too.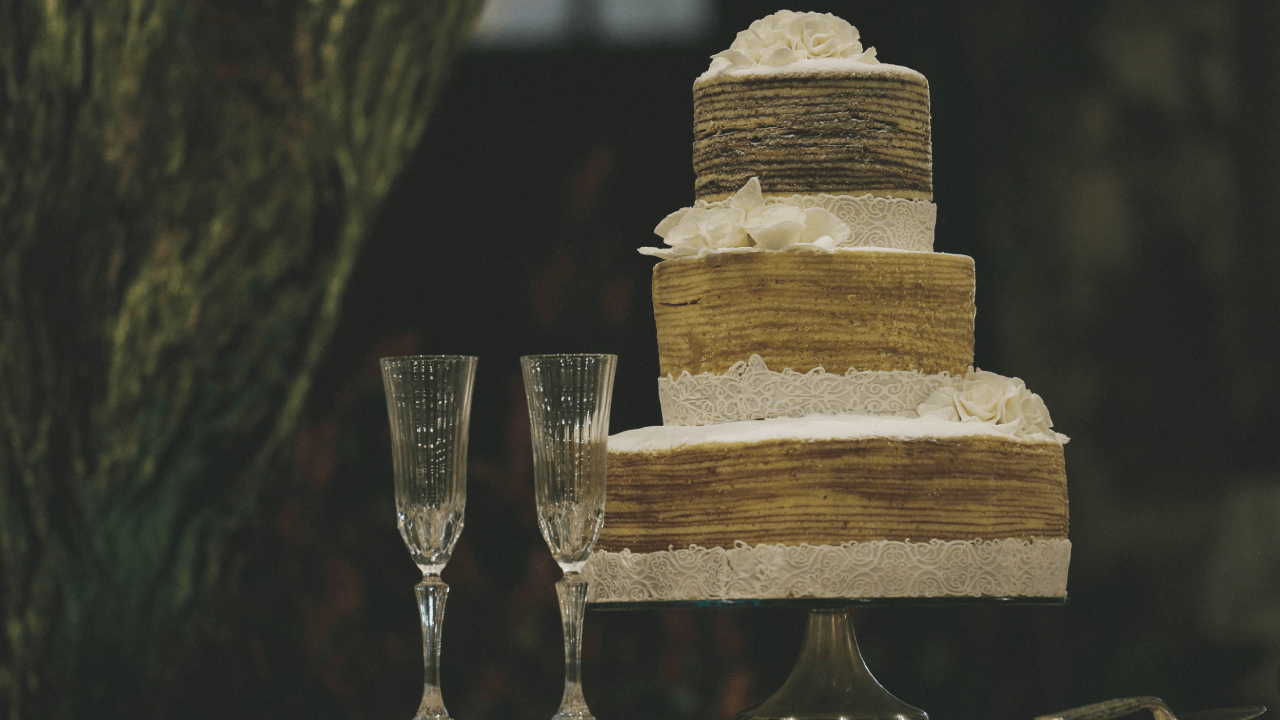 Don't forget about the food
Like the rustic wedding reception ideas for decor, the food also depends on your preferences. The venue should also be taken into account. For instance, if you have an outdoor venue for your rustic wedding theme, it's best to create a buffet setup that offers comfort food. Think pasta salads, roast chicken, mashed potatoes, freshly-baked bread, and apple pie.
Other common rustic wedding ideas for food include a charcuterie section, coupled with drinks like lemonade or strawberry wine for the ultimate countryside vibe. For desserts, you can opt for those trendy naked cakes topped with berries like the ones from Naked Patisserie. But a good slice of pie is great too!
Instead of the typical chocolate fountain, why not set up a s'mores bar station? It's quick and easy to do. You just need marshmallows, chocolate bars, graham crackers, barbecue sticks, and a small earthen pot with charcoal. The smore's bar is sure to be a hit with your guests, especially the young ones and the young ones at heart.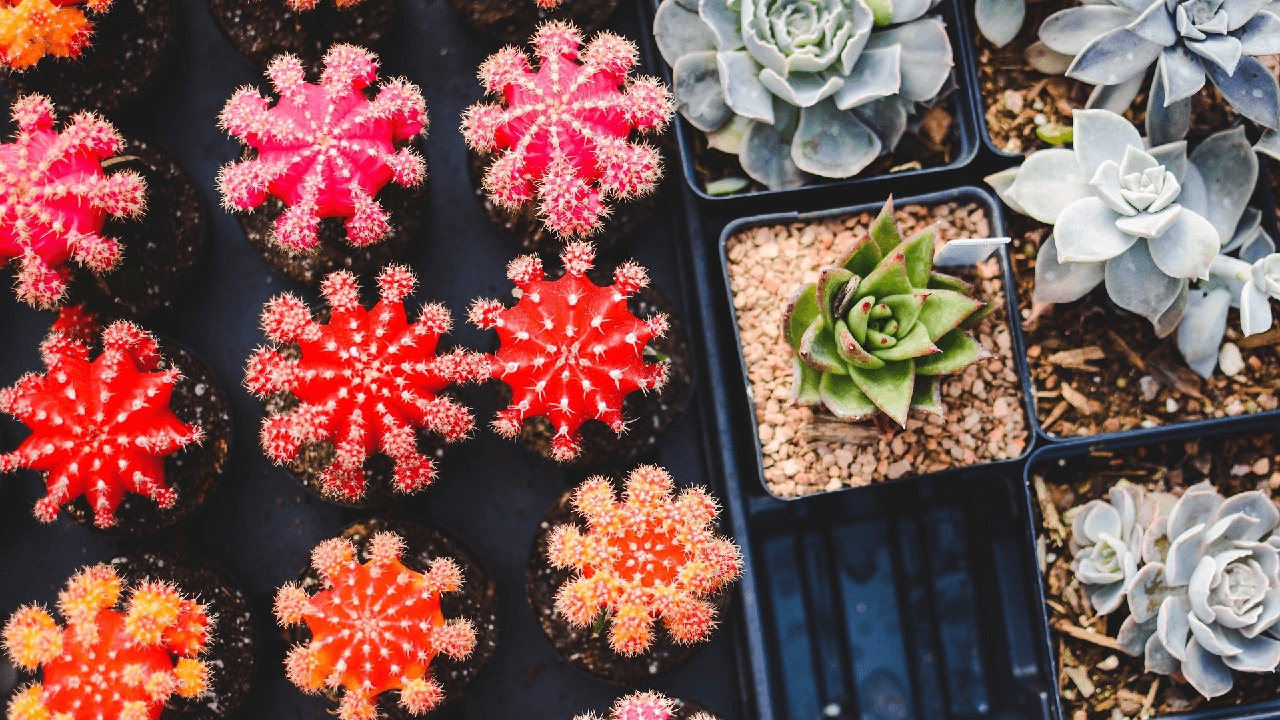 Send your guests off with beautiful wedding favors
To cap off the night, thank your guests for coming with rustic wedding giveaways. From crowd favorites such as succulents and jars of honey to unique ones like artisanal soaps and teacup candles, you have a plethora of options available.
Here's a list to help you out:
Succulents – these little potted plants make for classic rustic wedding giveaways. You can re-plant them from their usual plastic pots in mason jars or mini metal pails to truly fit your rustic wedding theme. You can buy succulents in bulk from Dangwa Cactus and Succulents.
Hand sanitizers – this is one of those novel rustic wedding ideas that your guests will appreciate. Hand sanitizers are now must-haves, especially if you want to spread love, not germs. Bonus points if they come in nice scents and pretty bottles.
Hot cocoa mix – this is a rustic wedding theme idea that guests of all ages will love. The upside is they're DIY giveaways. You can easily shop for the ingredients in your nearest supermarket, order small mason jars in bulk online, and then package the ingredients on your own.
The great thing about rustic wedding giveaways is that you can be as creative as you want to be with them. They don't cost a lot too, especially if you know where to hunt for affordable wedding giveaways in the Philippines.
Celebrate Your Big Day with a Rustic Wedding Theme
The rustic wedding theme is popular in the world of nuptials, and for good reason. They're not only appealing to couples who want a more laid-back celebration, but the vintage and old-world charm it evokes is a beautiful aesthetic that looks stunning in photos. Plus, there's a myriad of rustic wedding theme ideas that you can jump on and explore.
Rustic wedding decor also doesn't have to be expensive. Flea markets and online shops are often the options for hunting down items that are perfect for a rustic wedding theme. You can also pretty much DIY your decor and giveaways, giving your big day a style of human touch that drips with character.
Now that you have an arsenal of rustic wedding theme ideas, it's time to get out there and start planning! I promise it will all be worth it and you'll have a romantic celebration to remember forever.
Chryss loves ice cream, literature, and East Asian pop culture. She would like to pet your dog.