It's been months of deciding on the perfect theme and now you're all set for your rustic wedding. We're excited for you! After all, the rustic theme is popular among weddings because of its simple elegance and charm. Whether yours will be in an outdoor or indoor setting, nothing beats the relaxed and down to earth ambiance of a rustic reception.
You know what else is lovely about rustic weddings? The wedding giveaways! And planning rustic wedding giveaways can be a very run and creative task.
From handmade soaps to mason jars filled with sweet treats, here's a list of rustic wedding giveaway ideas your guests will love.
Affordable Rustic Wedding Giveaways
On a tight budget? Worry not as we've got rustic wedding souvenir ideas that won't put a major dent in your bank account.
Garden seed packets
Planning a rustic wedding means your reception has some connection to nature, especially if you've decided on a farm or garden wedding venue. Send your guests home with seed packets that they can plant in their gardens. It's simply the gift that keeps on growing.
For the most beginner-friendly seeds, choose easy-to-grow plants that flourish both outdoors and indoors. Some popular options include lavender, mint, lemongrass, basil, and chives.
You can buy all types of seeds in bulk from online shops like Unique Seeds Philippines or even on Lazada. To make them presentable, place them in small burlap bags with handwritten or printed thank you notes.
Sweet treats in burlap bags
Another adorable but affordable rustic wedding giveaway is a burlap bag filled with sweet treats. You can fill up the burlap bags with chocolates, biscuits, or even homebaked bite-sized cookies. Wrap them up with twine for a homespun touch.
Don't know where to get burlap bags in bulk? This store on Shopee sells 10 pieces for only Php109.
Succulents
Tiny potted succulents make for nice rustic wedding giveaways. You can plant them in mini metal pails so they'd look more attractive instead of the usual plastic pots.
To buy succulents in bulk, try Dangwa Cactus and Succulents. They have different succulent varieties that start at Php30.00 to Php50.00 each. The shop has a Facebook page but you can also find them at Dangwa Flower Market.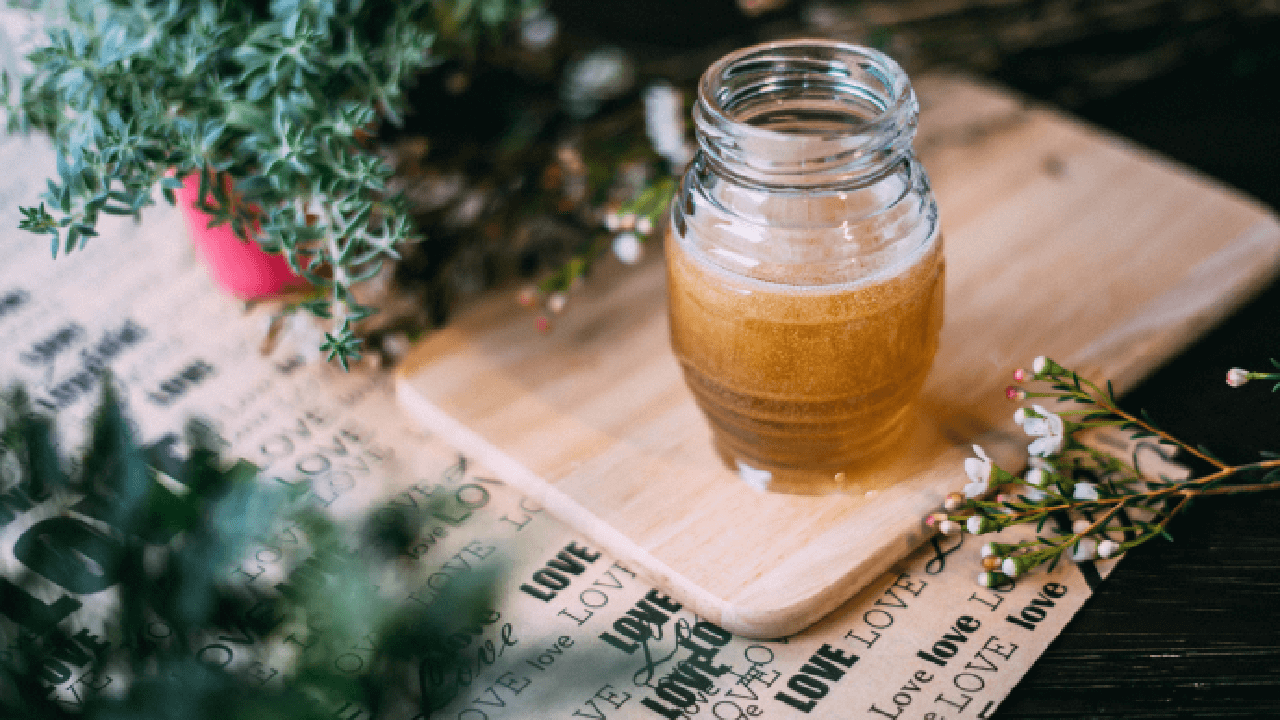 Useful Rustic Wedding Giveaways
Are you the type of person who likes giving useful gifts? If you said yes to that, you can say "thank you" to your guests with these practical and useful rustic wedding giveaways.
Hand sanitizers
Ever since COVID-19 shook the world, supermarkets have been constantly running low on antibacterial products. Why not give your guests the perfect rustic wedding giveaways in the form of hand sanitizers? Not only are they useful, they're a necessity these days! Your guests will surely appreciate them, especially if they come in nice scents and pretty, refillable bottles.
If you want to spread the love and not the germs, Dreality Souvenirs has a wide range of sanitizers and scented alcohol sets that you can give as rustic wedding giveaways. They personalize all of the bottles to fit your color motif and theme, complete with elegant packaging. Prices range from Php60.00 to Php75.00 per bottle. You can also order gift sets as wedding tokens for your principal sponsors.
Skadoos PH also accepts bulk orders for hand sanitizer wedding giveaways. They customize each of the bottles too!
Pure honey
There's no sweeter way to send off your wedding guests after the reception than with honey — literally! You can order bottles of natural and pure honey in cute, personalized boxes from Bzzz PH as your rustic wedding giveaways.
The local brand specializes in producing 100% pure honey bottled and sourced from bee farms in the northern regions of the country like Benguet. You're sure to get quality products at reasonable prices as they're homemade and manufactured in small batches. They have unique flavors too such as chili and cinnamon. The 125ml bottles start at Php200.
Engraved cutting boards
If you're looking for useful rustic wedding giveaways, chopping boards certainly take the cake. Chopping boards are practical, functional, and not to mention a household kitchen essential! You'll never worry about your wedding souvenir getting chucked in the bin or gathering dust in a storage room.
For beautiful cutting boards that double as rustic wedding giveaways, we've found the best ones at Rustic Creations by Anj. The cutting boards come in various sizes to suit any budget and can be customized! You can engrave your favorite romantic quote, the date of your wedding, or your initials. The best part? They offer their elegant engraving services for free — steak boards and cheese boards included. Talk about a good deal!
All of their cutting boards are crafted meticulously from natural acacia hardwood. They'll last for years in the kitchen so your guests will appreciate you for gifting them such tasteful timeless keepsakes.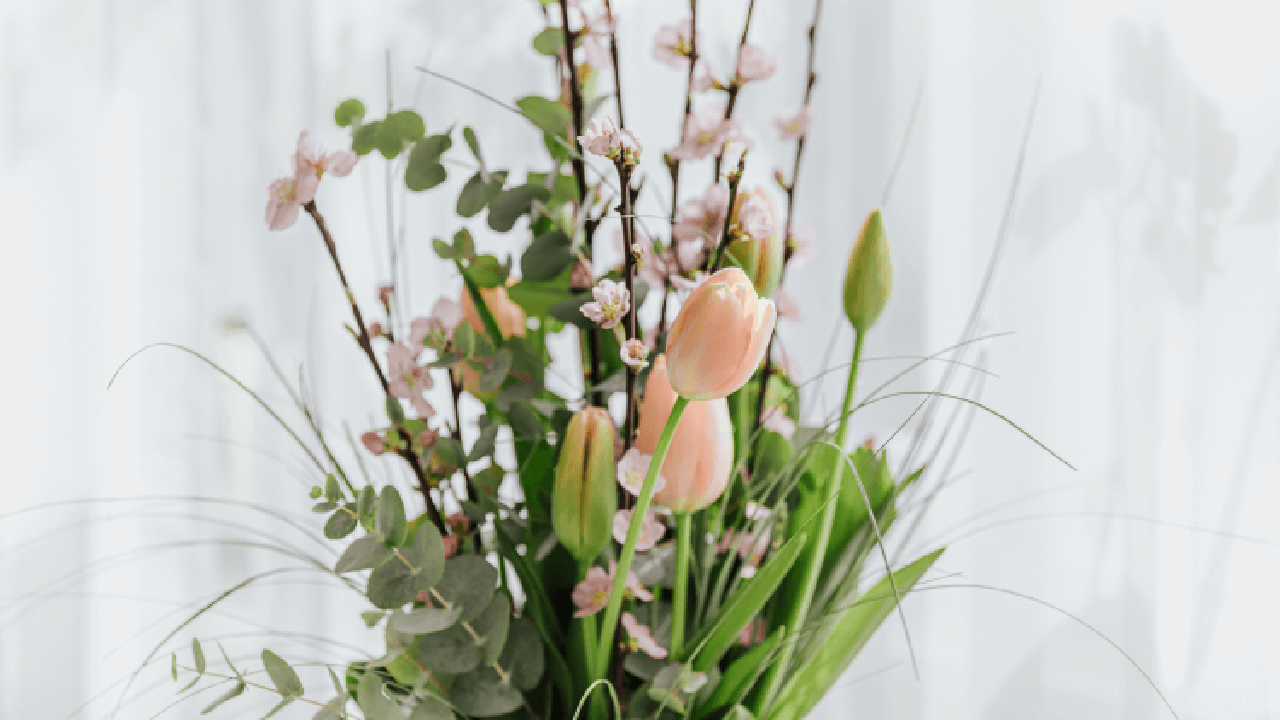 DIY Rustic Wedding Giveaways
Many couples with rustic wedding themes go the DIY route. If you're one of them, here's a list of easy-to-make DIY rustic wedding giveaways.
Flower arrangements
Build your own flower arrangements using florals and greenery. Tin pails are perfect for rustic wedding giveaways, but you can also place your arrangements in simple glass vases for a classic look. Your guests will appreciate the simple beauty of your giveaway, one that they can display in their own homes after the party.
You can purchase fresh wedding flowers at Dangwa or take the drive to Tagaytay Flower Market. You'll find beautiful and affordable blooms in both places.
Hot cocoa mix
Hot cocoa mix is a rustic wedding souvenir idea that guests of all ages will love. The upside is that it's easy to make too! You can easily shop for cocoa mix and marshmallows in your nearest supermarket. You can make your mix extra special by adding almonds, sprinkles or graham crackers.
Once you have all of your ingredients, package them in miniature glass bottles or mason jars. For an extra personalized touch, wrap some twine and add a thank you note on each jar!
Mason jar popcorn
Serve up your guests with a favorite late-night snack or something they can munch on while binge-watching Netflix shows: popcorn! You can easily make your own popcorn from scratch or buy in bulk from popular brands like Chef Tony's.
Then, grab some mason jars and fill them with the treats. Decorate the jars with romantic and rustic details like jute twine or lace.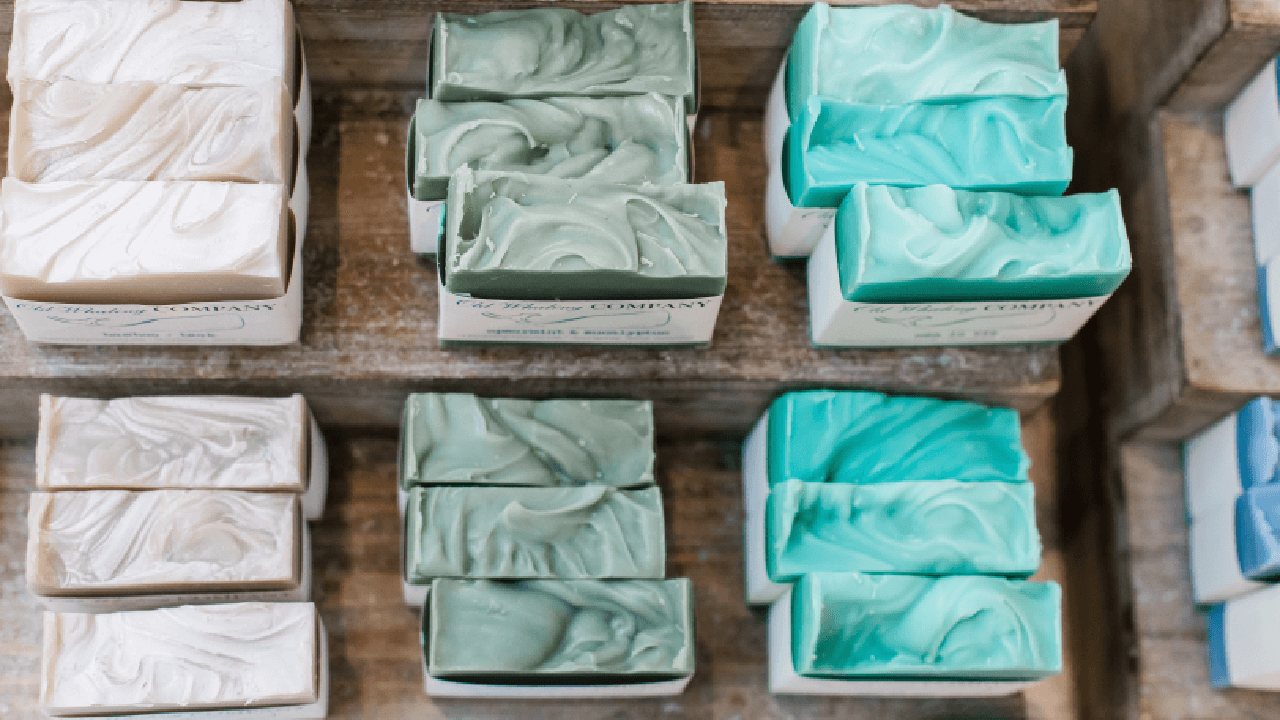 Unique Rustic Wedding Giveaways
Unique wedding favors make your special day stand out from the rest. Here are our top picks for unique rustic wedding giveaways that your guests will truly enjoy.
Artisanal bath soaps
Artisanal bath soaps make for perfect rustic wedding giveaways because they're both unique and useful. You know your guests will really use them and since they can't be found in any supermarket, they're special enough to warrant awe and appreciation.
Soak Artisan Soap has a wide range of handmade bath soaps in various scents. They've got interesting options such as Iced Mint and Confetti Soap to fan favorites like Fresh Linen and Sweet Dreams. The soap bars start at Php245.00 per piece.
The natural handmade soaps will cleanse, soothe, and moisturize your guests' skin. They'll be thankful for you every time they step out of the shower!
Room sprays, essential oils, and reed diffusers
At one point, maybe you were tempted to give mini perfume bottles to your guests but decided against it. Personally, I think it's a wise decision because chances are, your family and friends already have their own signature scents. Some people don't like spritzing on fragrances that are unfamiliar on their skin.
But if you truly want to give them something their sense of smell with love, you can definitely do so with Skadoosh Party Favors' wide array of room sprays, reed diffusers, and essential oils. It costs Php700 for each gift set, which includes an aromatic diffuser, room spray, reed sticks, and custom gift tags.
While these tend to be on the pricier side, you can have them as your rustic wedding giveaways to your principal sponsors and other members of your entourage.
Teacup candles
Give a whole new meaning to the word: tealight by placing scented candles in mini teacups to serve as unique rustic wedding giveaways. You're basically giving your guests two gifts: a scented candle for stressful days and a teacup that they can use when they're feeling particularly fancy.
To make your own, simply shop around for teacups and scented candles. You can mix and match a wide assortment of teacups and scents. Tie up a thank you note with a dainty ribbon and you're all set!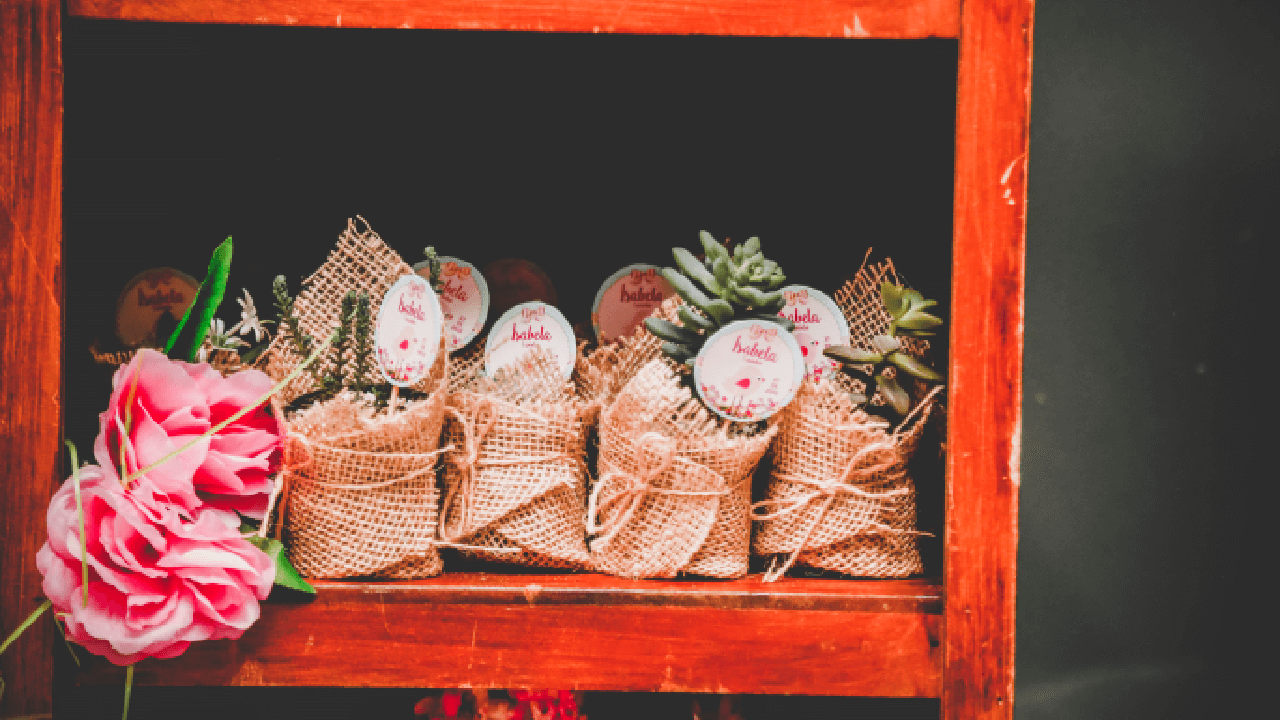 Send Off Your Guests with the Rustic Wedding Giveaways in This List
Handing out wedding souvenirs at your reception is a nice gesture in itself but giving meaningful items that won't break your budget and end up collecting dust after the reception is often tricky. Luckily, the list above will help you hunt down the perfect rustic wedding giveaways that your guests will absolutely keep and adore.
You'll make a lasting impression with any of the wedding souvenirs listed above, and your guests will remember the charm and elegance of your rustic-themed wedding for months to come. Chryss loves ice cream, literature, and East Asian pop culture. She would like to pet your dog.