Ever since the COVID-19 outbreak, life as we knew it came to a screeching halt. With mandatory quarantine guidelines and the government limiting gatherings, this means a total upheaval for engaged couples who've planned their wedding for months.
However, that doesn't you still can't get married and celebrate with loved ones this year. If there's anything the COVID-19 pandemic has reminded us (besides washing our hands and being attentive to the proximity of strangers), it's that technology is truly powerful. We're lucky to live in a digital era where we can still see friends and family through video calls, even if we're all stuck at home. What's more, because of technology and ever-reliable video conferencing apps, many couples have joined hands in matrimony through virtual weddings.
What are virtual weddings?
Virtual weddings are exactly what their name suggests: it's a virtual event where everything, from the ceremony to the reception, happens online. You basically stream your wedding online so that even while we're all still practicing self-isolation and social distancing, people can still join in on the celebration.
So whether you can or can't get legally married right now, you can still throw an online wedding with all your guests virtually in attendance. Then, you can just legally tie the knot at a later date! But if you've managed to secure all legal wedding requirements and want to get married as soon as possible, there's no one to stop you from doing so, and with the wide array of video call apps to choose from, you can still celebrate the special occasion with those dearest to you.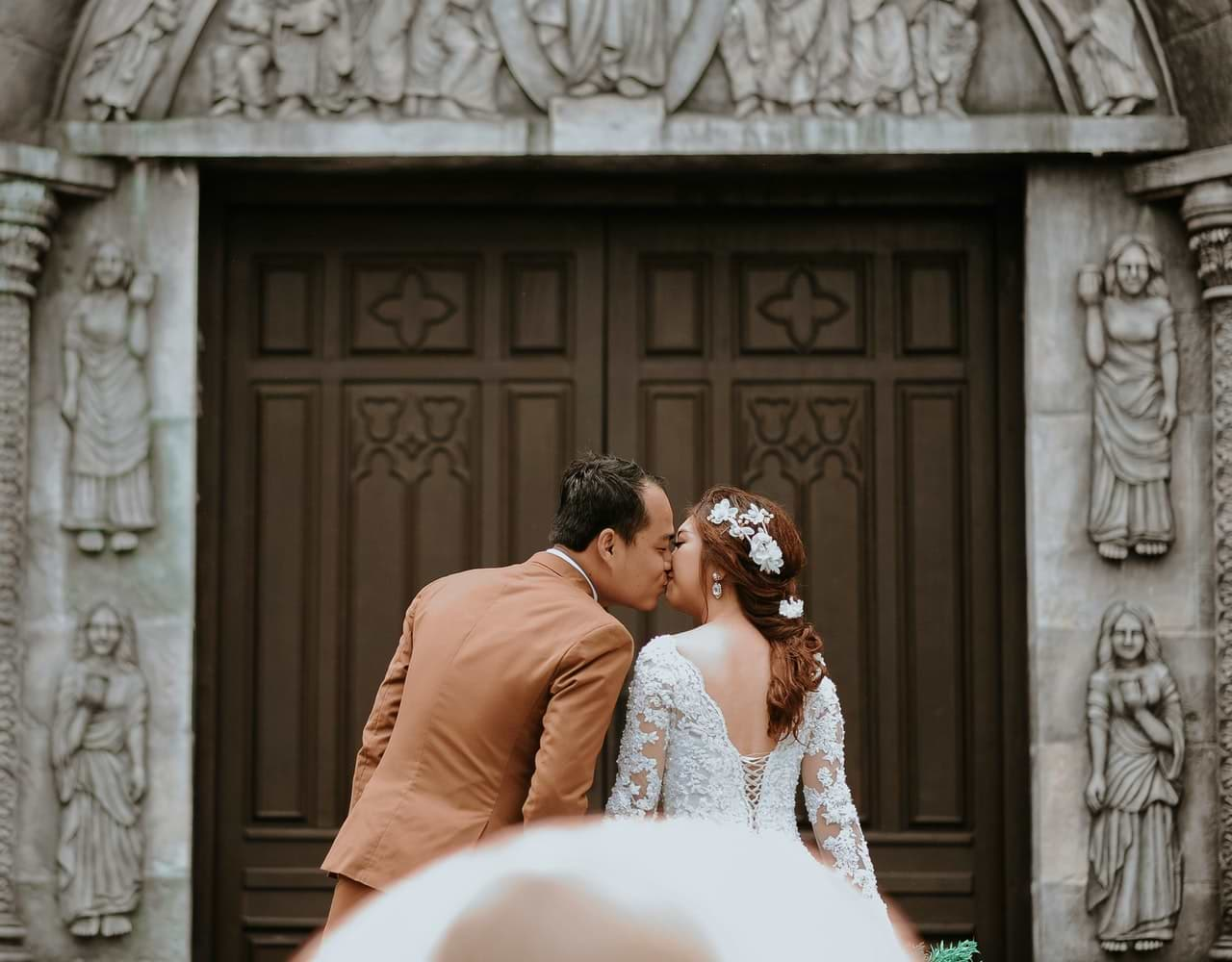 Where can I hold virtual weddings?
If you've managed to get your civil marriage requirements already, you can definitely hold your virtual wedding at the city hall or the courthouse. Just make sure you have permission to Livestream the event. But if your officiant has agreed to officiate the wedding in your chosen venue (be it at a restaurant or even at your own backyard), this gets easier to plan out and you can even hire a professional videographer. Don't forget to inform your officiant beforehand that you can plan on live streaming the ceremony.
The same goes for couples who've already prepared all their church wedding requirements. While churches have started to accept weddings again, they prohibit lavish weddings. They only allow simple weddings this year, with only the bride and groom, one set of principal sponsors, and the immediate family. There will be no bridesmaid, groomsmen, and other guests (source: PhilStar).
In the same vein as civil weddings, make sure you inform the priest or solemnizing officer that you plan on live streaming the ceremony for your other guests. As the church may prohibit a videographer, you can have one of your family members to do it for you.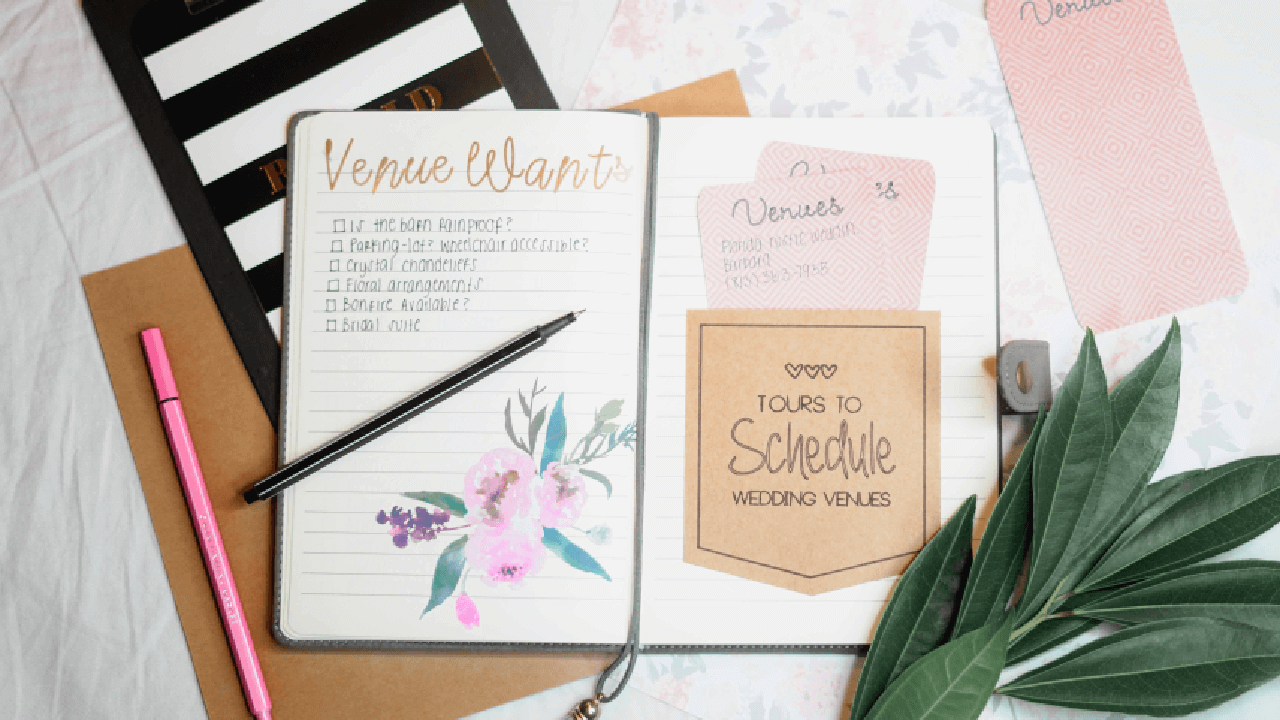 How to plan virtual weddings?
Technology has become everyone's best friend during these days of social distancing, and the same goes for planning online weddings. Below is an outline of steps you can take to hold a successful wedding that includes your loved ones, even when we're all in quarantine.
Assemble your virtual wedding team
Just because you're planning wedding alternatives and straying away from the original plan doesn't mean you can't get some help from your friends or even a wedding planner. Reach out to your should-have-been-bridesmaids or wedding planner and see if they can help you organize. For instance, do you still want decorations during the ceremony? A beautiful three-tiered wedding cake to cut? Toasts and speeches during the reception? You're allowed to have fun and keep the special moments or traditions you want — all while practicing proper safety and social distancing.
You can even have a fun bachelorette night beforehand in the form of an e-numan and drinking games. We have no doubts you and your best friends would be excited to whip out some champagne or Sangria and celebrate your last night as a single lady.
Choose a platform and venue
Zoom, Facebook Live, Google Hangouts — you've got plenty of options. Decide if you just want a live stream that people can watch like Facebook or Instagram Live, or if you want to be able to see your guests like they can see you.
Zoom offers free and paid subscriptions. For only $14.99 a month (roughly Php727.00), you can host up to 100 attendees and hold the meeting for up to 24 hours. That's more than enough time for your ceremony and the reception.
Another popular option for online weddings is Facebook Live. You can invite your guests to a private group and create a private event where they can RSVP. On the day of your wedding, your guests can simply watch the live stream and comment on their well-wishes.
As for the venue, we suggest holding your reception in an intimate venue. You can glean inspiration from our list of small wedding venues.
Send out invites
After you've figured out which video sharing platform you're going to use, you need to let your guests know. Stay on brand by sending out virtual invitations via email or Facebook messenger. You can create beautiful invitations on your own on sites like Canva.
Things to include in your virtual wedding invitation:
Date and time (duration of the event if possible)
Link to your scheduled Zoom meeting or to your Facebook group
Dress code (just because they'll be staying in doesn't mean they can't get dolled up)
Indicate if they should have food so they can dine together with you
Let them know if there's a fun afterparty or e-numan session so they can prepare their drinks
Instructions on how to turn on their video and how to mute their microphones during the ceremony
At the end of the invite, ask your guests to RSVP so that if ever you plan on shipping out wedding giveaways, you know who to send them to. It would also be great to include a timeline of the ceremony and the reception as most guests aren't familiar with the flow of wedding alternatives yet.
For guests who will attend the actual wedding like your principal sponsors, you can print out an invitation and deliver it to them. Structure it like a normal wedding invitation.
Coordinate with vendors
While you may have had to forego renting a venue and availing of catering services, some vendors can still come into play in virtual weddings. For instance, you may want to keep a photographer in the fold. You don't need to be up close and personal with them as they can still capture the special moments during your wedding day while practicing social distancing. Just make sure to inform them that you're livestreaming so they don't stand directly in front of the feed.
Your bridal bouquet is also something you might want to take care of. Luckily, flower shops like Florista and Dangwa Flower Delivery offer same-day delivery services for their bouquets. Your cake is another piece that shouldn't fall by the wayside. While you can choose to bake your own cake, there are still many online bakeshops delivering around Metro Manila.
Organize your tech gear and prepare yourselves
Of course, you shouldn't forget about the tech equipment you need for the big day. At minimum, you need a laptop, a smartphone, or a tablet for the live stream. If you're using a tablet or phone, it would be best to get a tripod so that you can mount the mobile device for even and steady viewing. Don't forget to take your tech for a test run on your chosen platform so that you can ensure everything will run smoothly on the day itself.
Additionally, take time to discuss the flow of events with your partner! Make sure you rehearse things beforehand. For instance, do you want to start the online wedding with both of you on the screen together? Or do you want your partner waiting in front of the officiant while you enter from another room? Iron these out so that on the day itself, everything will run smoothly.
Get married!
Now, that you've got everything prepared, all that's left is to say those two words: "I do." Whether you decide to keep things short and sweet by keeping the virtual wedding celebration to a couple of hours, or you want to drink the night away until the clock strikes midnight, what matters is that you are able to celebrate your wedding day with your loved ones — even in the time of quarantine and social distancing.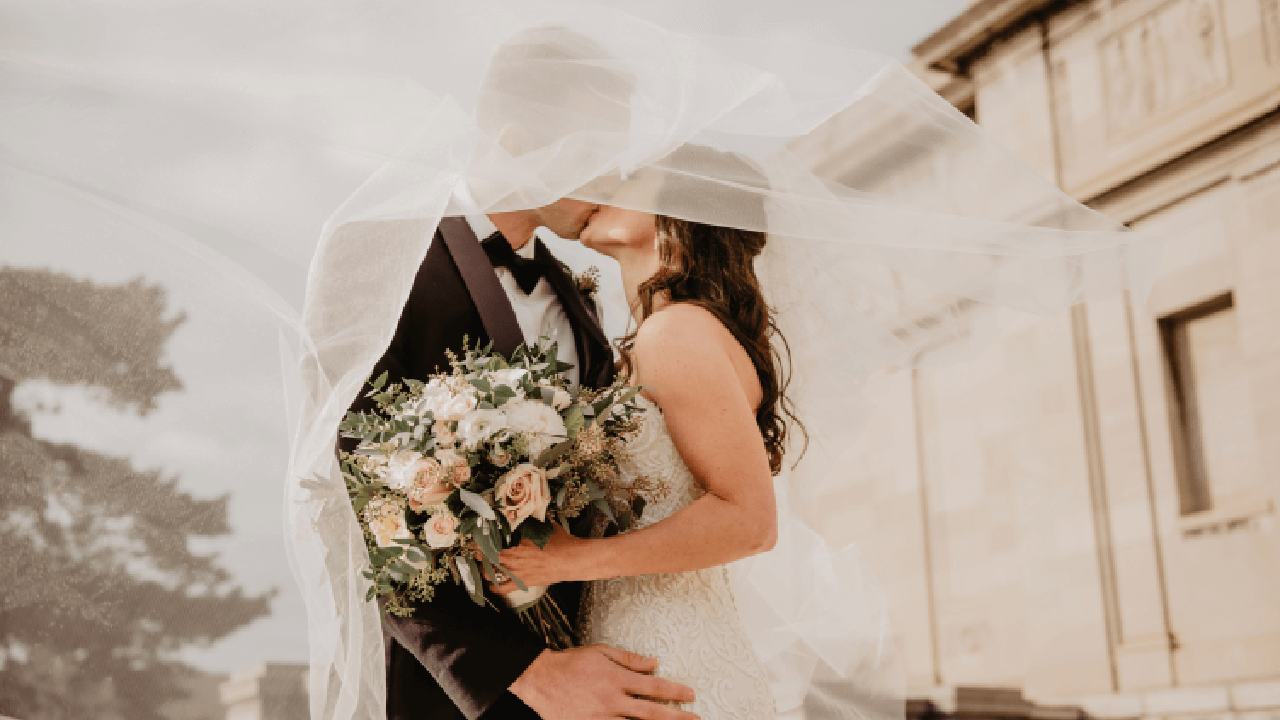 Virtual Weddings: The New Normal?
Many couples aren't letting things like the COVID-19 or social distancing get in the way of their special day. I can't exactly blame them because, at the end of the day, love always wins. Instead, they're finding innovative and creative ways to make their wedding plans happen – from planning over Messenger to holding bridal showers over Zoom.
Of course, you would love for all of your friends and family to be in attendance but with the current situation, it's a near-impossibility. But that doesn't mean you can't still have a memorable wedding day, complete with speeches, vows, photos, and seeing everyone's reactions. After all, in a world where everyone is currently separated, where there's a tech-savvy will, there's a way! Chryss loves ice cream, literature, and East Asian pop culture. She would like to pet your dog.