Weddings have been part of the human experience since time immemorial, from the elaborate wedding ceremonies of the Ancient Greeks to the sacrament of marriage of the Roman Catholic Church. As marriage has been part of numerous cultures across the world, it's only predictable that a plethora of traditions has become ingrained in its celebration, including the exchanging of vows and wedding rings. However, as more and more people try to make their weddings more symbolic and unique, couples are now personalizing these exchanges with wedding ring alternatives. If you're one of these people who believe wedding memorabilia shouldn't be limited to wedding bands, you're in luck because we've listed a few of the most creative and non-traditional alternatives to wedding rings today.
Can You Get Married Without Exchanging Rings?
If you're reading through this article, chances are you're not too keen on wearing traditional wedding bands on your finger every day. You're also probably wondering whether it's possible to get married without exchanging rings during the ceremony and whether wedding rings are even necessary. The answer is that while wedding rings can be swapped easily with non-traditional items, depending on the choice of the couple after the wedding, traditional ceremonies may still require an exchange of wedding bands. This is mostly because Filipino weddings include a ring exchange within the ceremony's order of service. In fact, there's also a special place in the wedding entourage who's responsible for bringing the rings: the ring bearer. Because of this, you may still need to buy a set of wedding bands for the ceremony itself.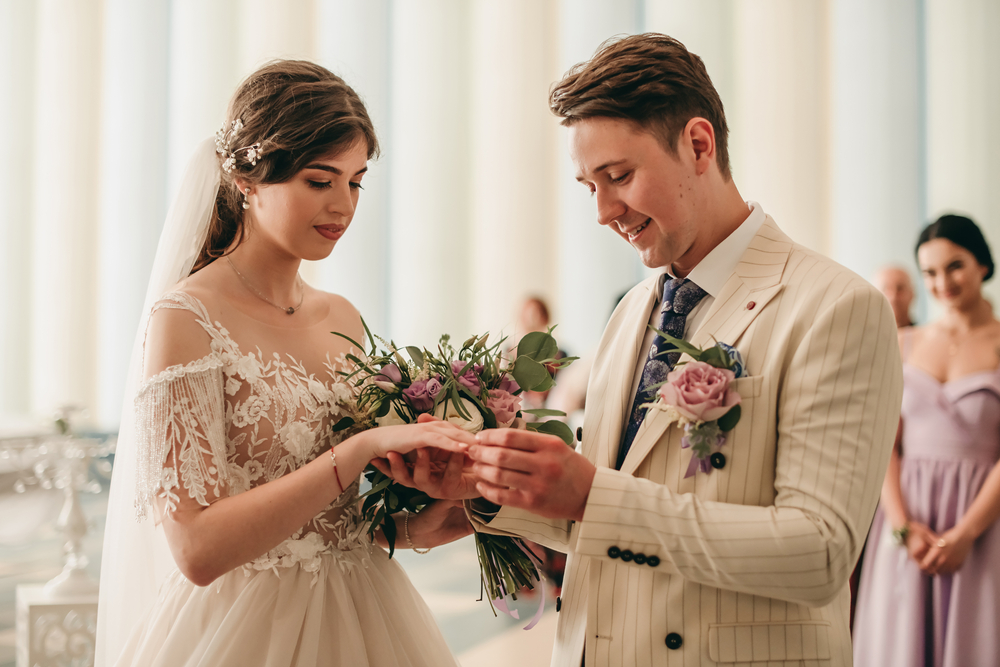 Can You Get Married and Not Wear Your Wedding Band?
Now, you're probably wondering whether you can decide not to wear a wedding band after your wedding ceremony. Wedding bands usually work as a symbol of commitment to your spouse, which is one of the reasons why couples choose to wear their wedding rings daily. Customarily, married couples need to wear their wedding bands whenever they're outside or when they take part in a social activity. However, this is not a rule that's set in stone. Couples can have an agreement on when they should wear their wedding rings and when they should not. They can even choose from various wedding ring substitutes that they can wear in lieu of wedding bands.
7 Non-Traditional Ring Ideas to Substitute Your Wedding Bands With
If you're not sold on the idea of settling for your standard gold and diamond rings, check out some of these non-traditional wedding ring alternatives.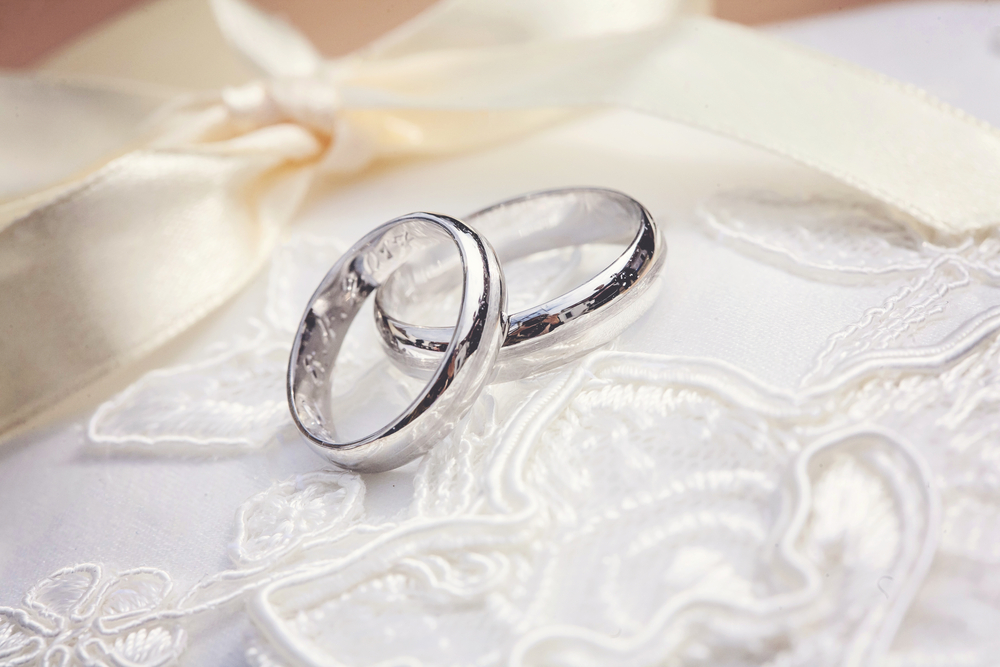 Titanium and Silver Rings
Looking to add some sleek color to your wedding ring while still keeping it classic? Titanium and silver rings are a great option to consider. This is because both metals are hypoallergenic, as well as resistant to scratches, moisture, and extreme temperatures. However, titanium may be a bit heavier, so it'll also add extra weight to your finger. If you're looking for silver or titanium wedding rings, you can find some at Zoey.ph and Glamira – two of the top jewelry stores in the Philippines that offer bridal accessories, engagement rings, and casual pieces.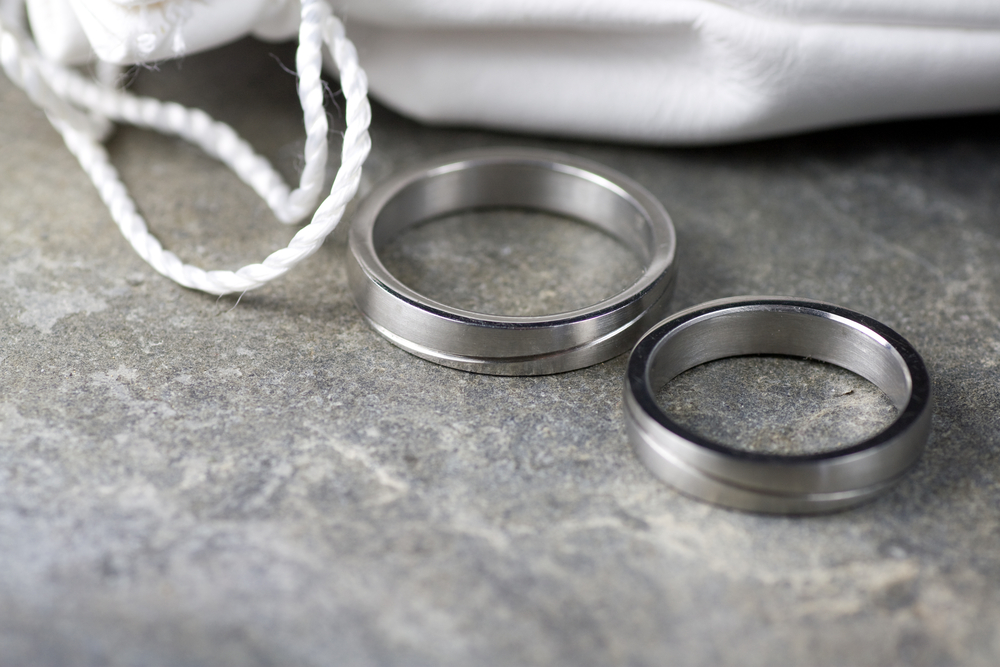 Stainless Steel Rings
Stainless steel rings are a great alternative to gold wedding rings. They're extremely durable, lightweight, and resistant to scuffing and corrosion. You can wear these rings in water, in chlorinated pools, in the shower, or even while doing your day-to-day chores. Plus, they are easy to maintain and are very affordable. So, if you're on a budget and want to invest in a wedding ring alternative that will not break your bank account, this is the best option for you.
Rubber Rings
One of the most comfortable alternative wedding ring ideas available in the market today is rubber rings, which are specifically made to offer a safer option for married couples. With a rubber ring, you won't have to worry about losing an expensive ring while you're out and about or accidentally exposing your ring to acids and any material that may cause it to tarnish. Additionally, rubber rings offer next-level comfort thanks to their soft texture and light weight. To help steer you toward the right path,  you can check out QALO and Enso Rings. However, note that these shops ship internationally, so you will need to place your orders earlier to make sure that they'll be delivered just in time for your wedding.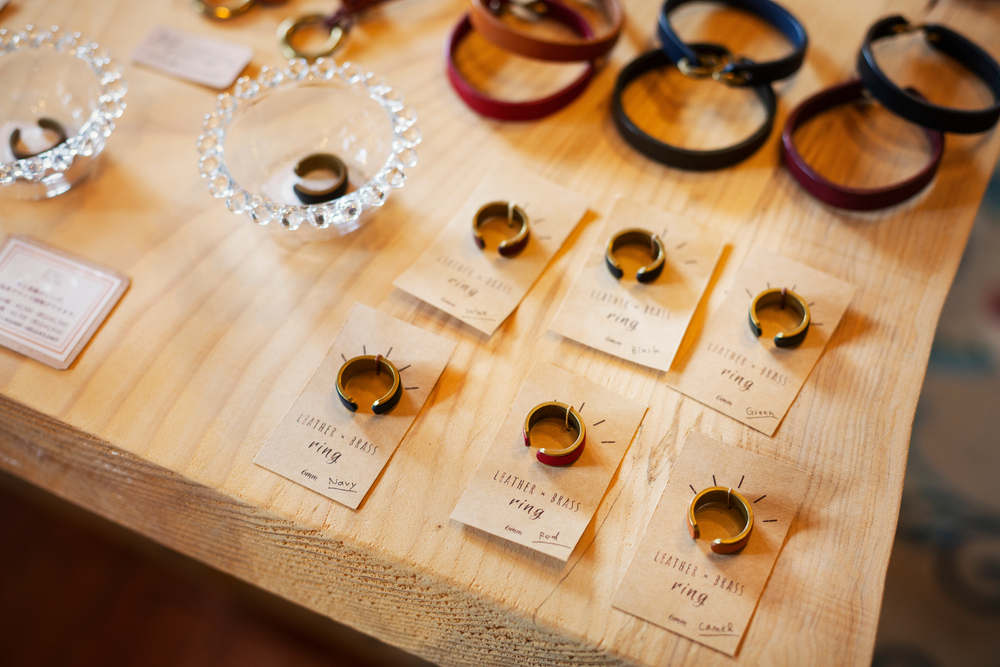 Leather Rings
Aside from rubber, leather rings are also getting more and more popular for married couples, thanks to their lightness, flexibility, and timeless look. Leather rings are usually made with thin strips of leather, which are then woven into elaborate patterns. If you're looking for high-quality leather rings as a substitute for traditional metal wedding rings, you can check out Lisa M. Cantalupo, a leather patternmaker who specializes in creating elaborate leather pieces depending on your preferences. You can check out her website at Lisa M. Cantalupo and see her leather ring creations.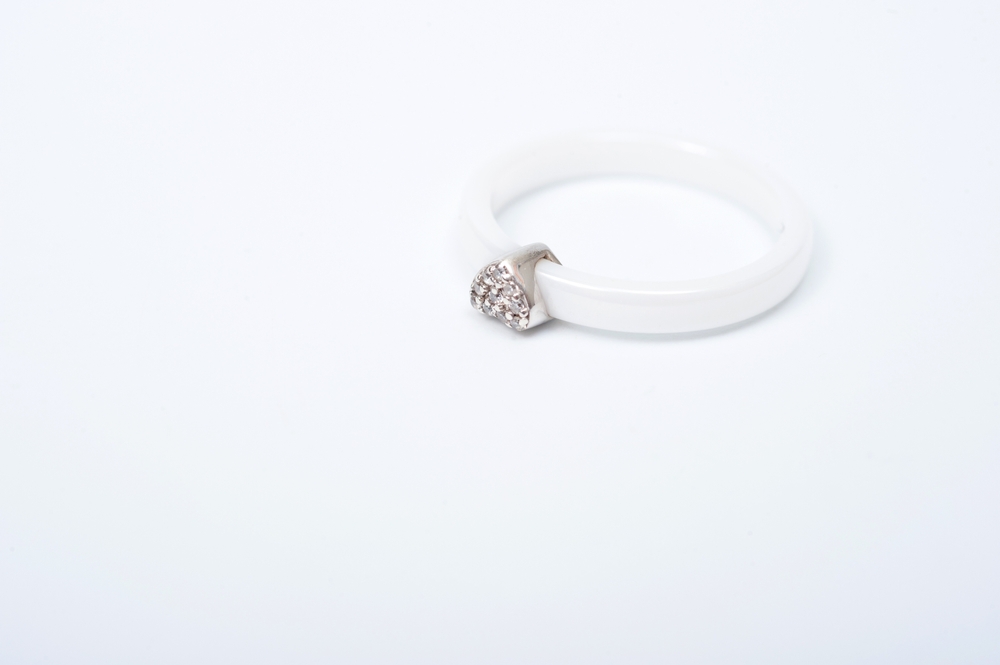 Ceramic Rings
Ceramic rings are a great alternative to metal wedding ring options. These rings are made from a mixture of clay and organic compounds, which make them super durable, customizable, and water resistant. They are hypoallergenic, so you don't have to worry about any allergic reactions. Plus, they do not tarnish or rust, so they are perfect for people who are active and couples who are planning on wearing their rings daily.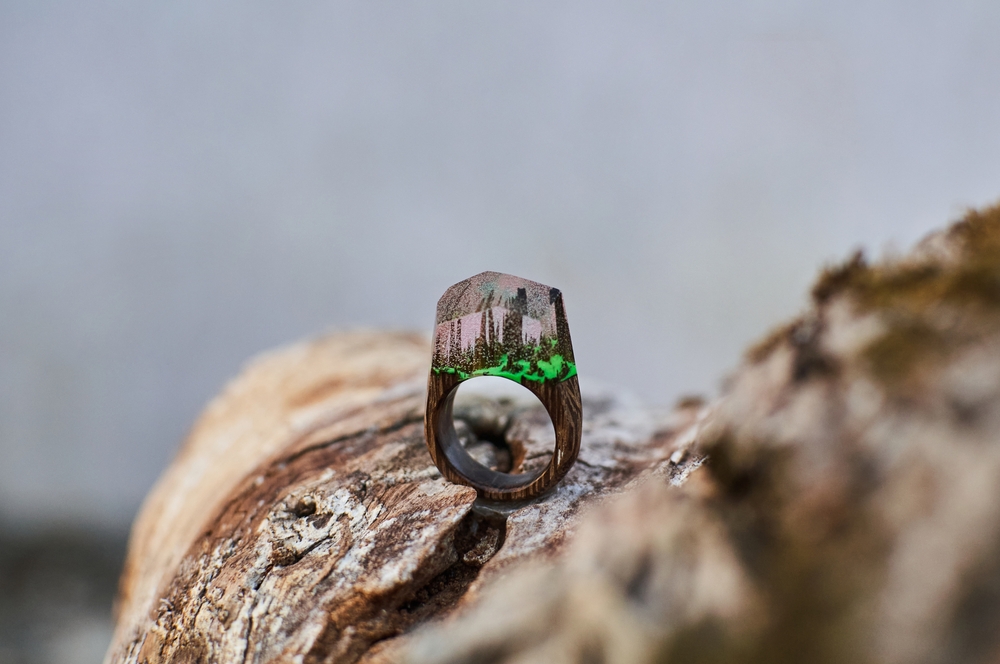 Scenery Rings
If your wedding is set in a scenic location, you can consider getting a non-traditional wedding ring that represents your wedding's setting for a more symbolic and memorable option. For instance, if your wedding is at a beach, you can get a ring that has the ocean or waves on it, or if your wedding is to be held at a nature reserve, you can get a ring with imprints of trees and dried leaves on it. Some of the most beautiful scenery rings are typically set in amber or resin, so it would be worthwhile to seek out artists who can work on made-to-order, bespoke pieces.
You can even take scenery rings to the next level by personalizing your ring bearer's wedding pillow with custom ideas. You can paint the pillow with the same theme or get one that will match your wedding ring's appearance and hue.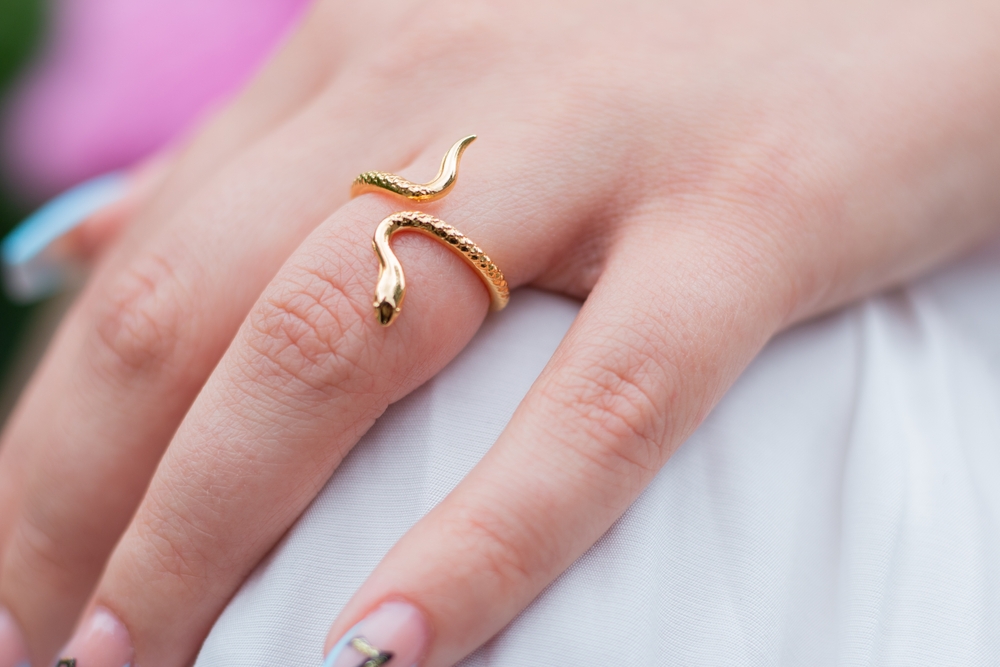 Wrap-Around Rings
Wrap-around wedding rings are gaining popularity because they are different from traditional wedding ring designs. These rings have a swirled design, which makes them look like a snake. They are versatile, so you can wear them on different occasions. What's great about wrap-around rings, however, is that they can be made with a variety of materials, whether you're looking for a pair made from precious metals or more affordable metal options.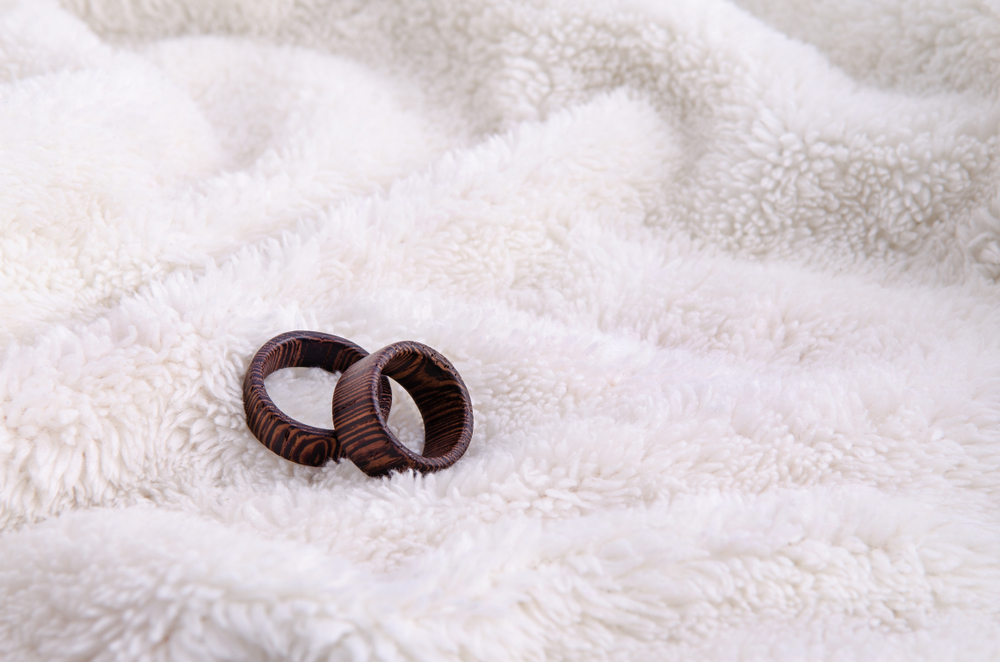 Wooden Rings
Another great non-traditional wedding ring idea is getting a pair of wooden bands. Not only are wooden rings eco-friendly, but they're also extremely beautiful and unique. They offer a distinctive look that's not only rustic but also timeless. In addition, wood symbolizes continuous growth – which is great symbolism for a married couple's future. You won't have to worry about durability, as well, since wooden rings are typically cured with a waterproof coating that makes them tough enough for daily wear.
What Can I Get Instead of a Wedding Ring: 4 Non-Ring Alternatives
Not too eager about the idea of wearing wedding bands, or just not entirely a ring person? It is for this reason that alternative wedding ring ideas have become more popular than ever before. If you are getting married soon and are on the lookout for something different when it comes to your wedding ring, then read on to discover four non-traditional wedding ring substitutes that you may want to consider.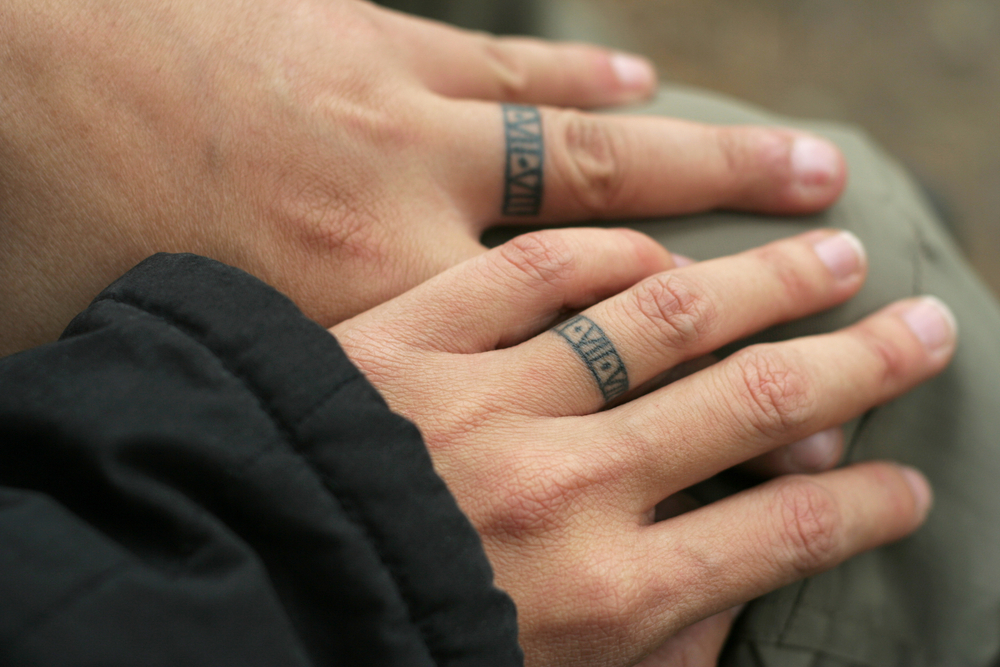 Tattoos
There's nothing more permanent than a pair of wedding ring tattoos inked on your ring fingers. If you're both open to getting inked after the wedding, this wedding ring alternative would be a great choice, especially for couples who are not necessarily fans of wearing expensive jewelry daily. Tattoos are special, unique, and highly customizable, so you can both come up with a design that means something to both of you.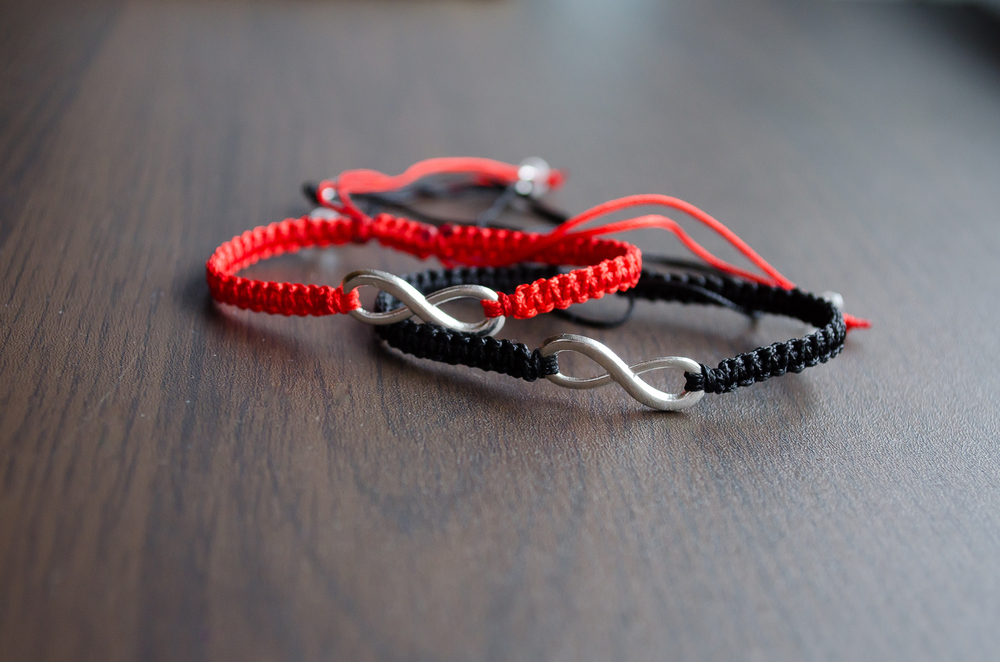 Bracelets
Bracelets are a great non-traditional alternative to wedding rings. They come in all different styles, materials, and sizes. Some bracelets can be made with precious metals such as gold or silver, while others may be made from wood or leather. The biggest benefit of wearing a bracelet is that bracelets don't typically get in the way when you're handling items or you're working – unlike rings do. You can leave them on even while you're working or while you're out and about.
Another great option is to get permanent bracelets, which are designed not to be ever taken off. These do not come with clasps, so you won't have to worry about ever losing them. If a permanent bracelet seems like the best option for you and your soon-to-be spouse, you can check out Createev for a beautiful selection of non-tarnish and hypoallergenic bracelets.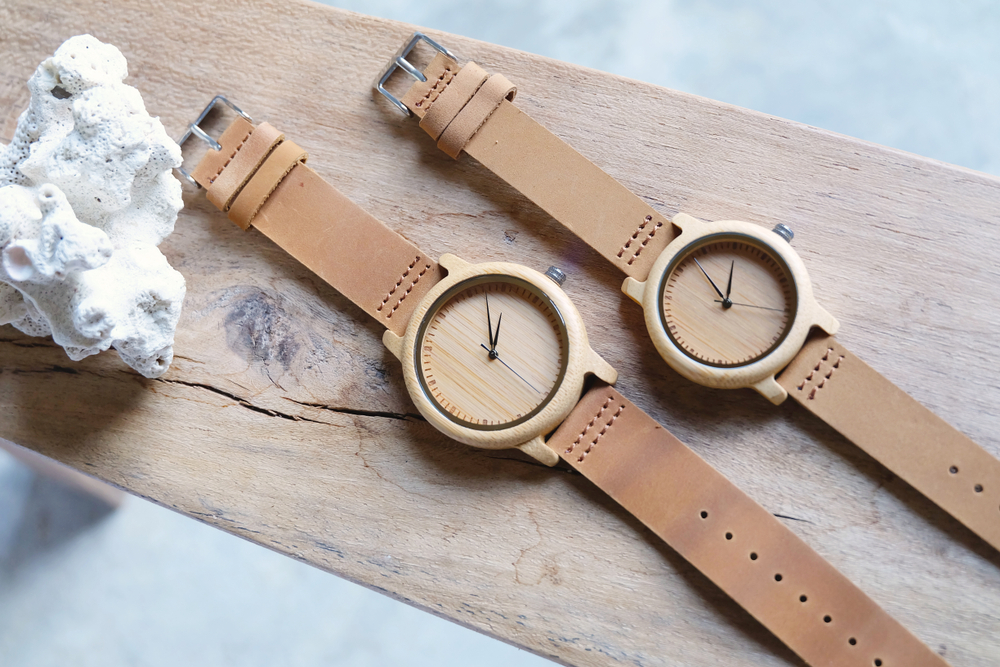 Matching Watches
Transform a daily accessory into something that means more to both of you with this wedding ring alternative. Getting matching watches allows you to not only commemorate your wedding with a unique item but also gives you a functional piece that you can use daily. For a wide selection of His and Hers watches, you can check out Watch Republic, Kawayan, and Fossil.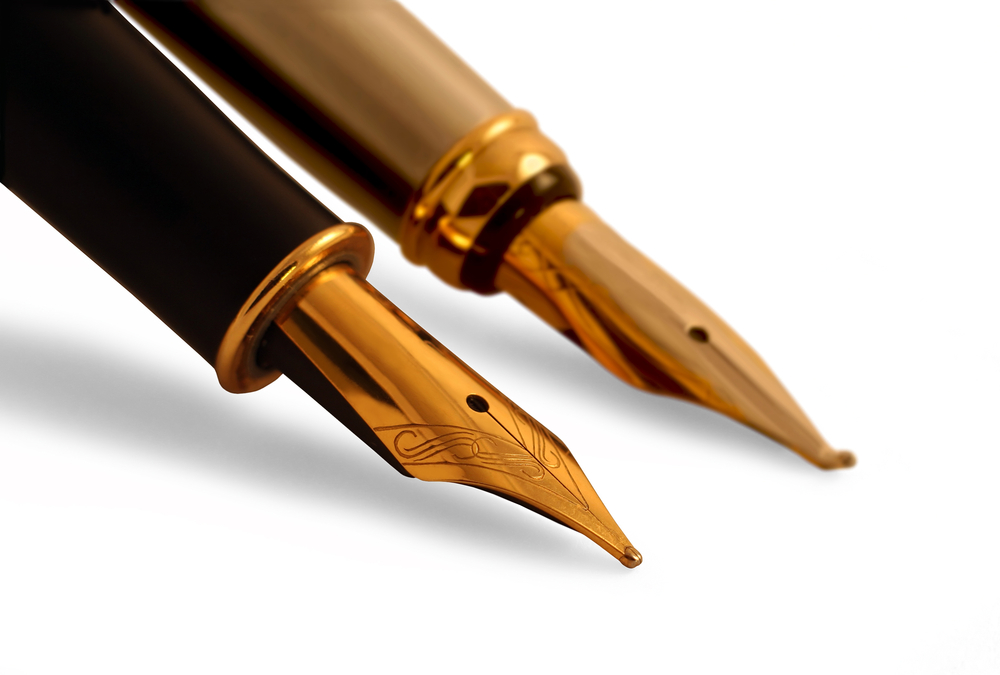 Fountain Pens
Are you both writers? Another great substitute for wedding rings you should consider is getting matching fountain pens. Fountain pens have been one of the top luxury items that a lot of writers consider to be great investments. Aside from the quality of strokes that luxury fountain pens offer, they're also available in a wide variety of styles and elaborate designs that you can choose from.
Mark Your Marriage with a Unique Wedding Ring Alternative
The exchange of wedding rings is one of the oldest traditions in marriages in the Philippines and abroad. Not only does it symbolize the union of spouses, but weddings also work as a social cue for people to know who is already married. However, since not a lot of people are keen on wearing rings because of personal preference, a lot of couples choose to change up their wedding bands to something more personalized, useful, and functional – and there's nothing wrong with that! At the end of the day, it's your marriage and you're free to choose whatever you want to personalize to better suit your way of life and your relationship with your spouse. We hope this article has been of help in assisting you in finding the right fit for your wedding ring substitute. Let us know what you decide on, or whether you've thought up something more creative!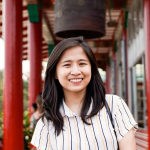 Donna spends 50% of her time writing, and the other 50% napping, snacking, or befriending stray cats.