Wedding anniversaries embody the strength of marriage as it grows stronger each year. When a married couple celebrates another year of wedded bliss, they traditionally exchange gifts to show appreciation for one another. To that end, have you ever wondered what the traditional anniversary gifts by year are?
Whether you're giving a gift to your spouse or gifting one to a friend or relative, check out some of our anniversary gift suggestions for timeless presents any couple will love:
Traditional Anniversary Gifts by Year
Wedding anniversary gifts don't need to be grand or expensive, but they should always be unique. One way of making your anniversary present special is basing it on the traditional themes for each annual wedding anniversary.
Learn more about the traditional wedding anniversary themes and what modern anniversary gifts you can give!
1st Anniversary Themes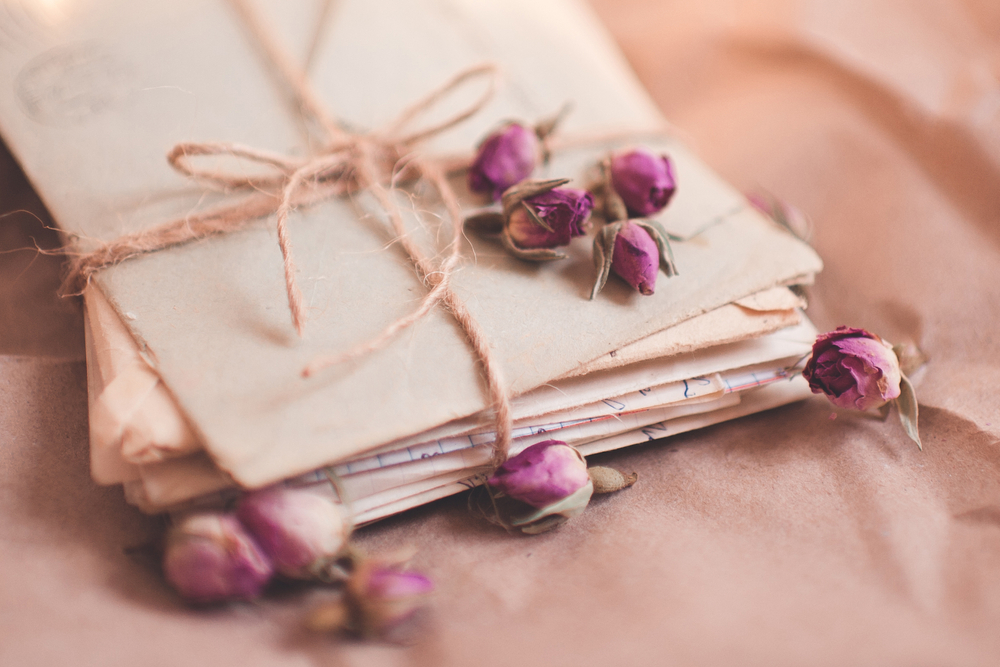 Traditional: Paper
Paper is traditionally associated with a married couple's first anniversary. The paper's strands represent the vitality and connection of your budding relationship. It also signifies new beginnings, a fitting celebration for your young union. A traditional first-anniversary gift for a couple's first year of marriage is usually something related to paper.
For a paper-themed gift with a personal touch, a love letter to your spouse detailing the firsts in your marriage (the first time you cooked together, the first month of your wedding, and any other firsts you can think of!) is a beautiful option. Share your heartwarming memories of working through challenges and celebrating victories with your partner. Write this on a special paper or in a journal where your spouse can also begin recording beautiful moments spent with you.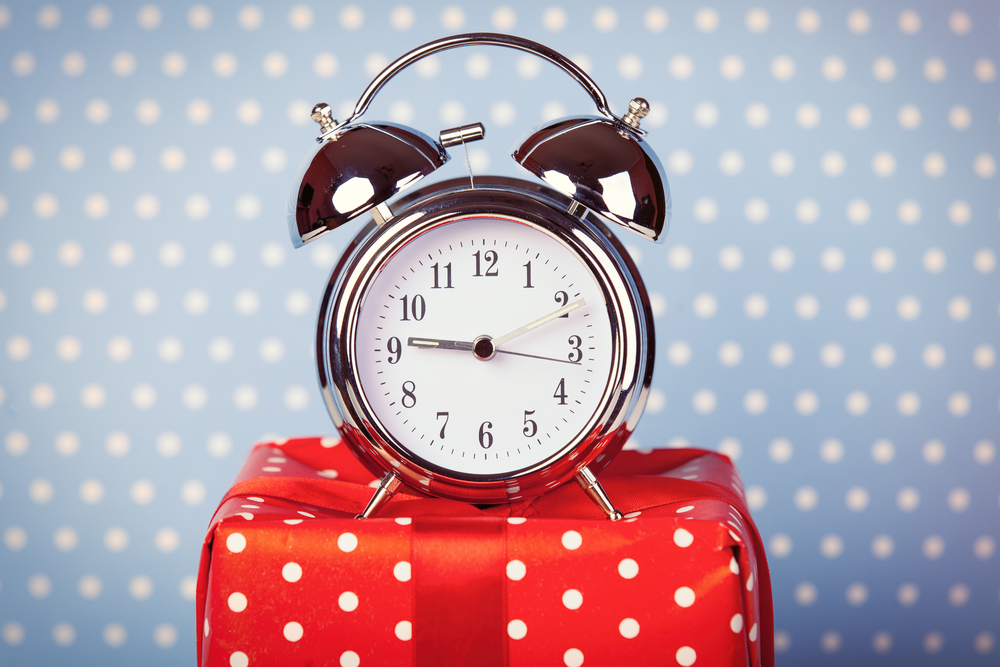 Modern: Clock
Clocks for the first anniversary are a more up-to-date theme for traditional paper gifts. A clock represents the hours you've spent together and the path you've taken to find true love. If you want to go the extra mile, get matching smartwatches for you and your spouse. Giving carnation flowers and things with gold elements are also modern takes on first-year anniversaries.
2nd Anniversary Themes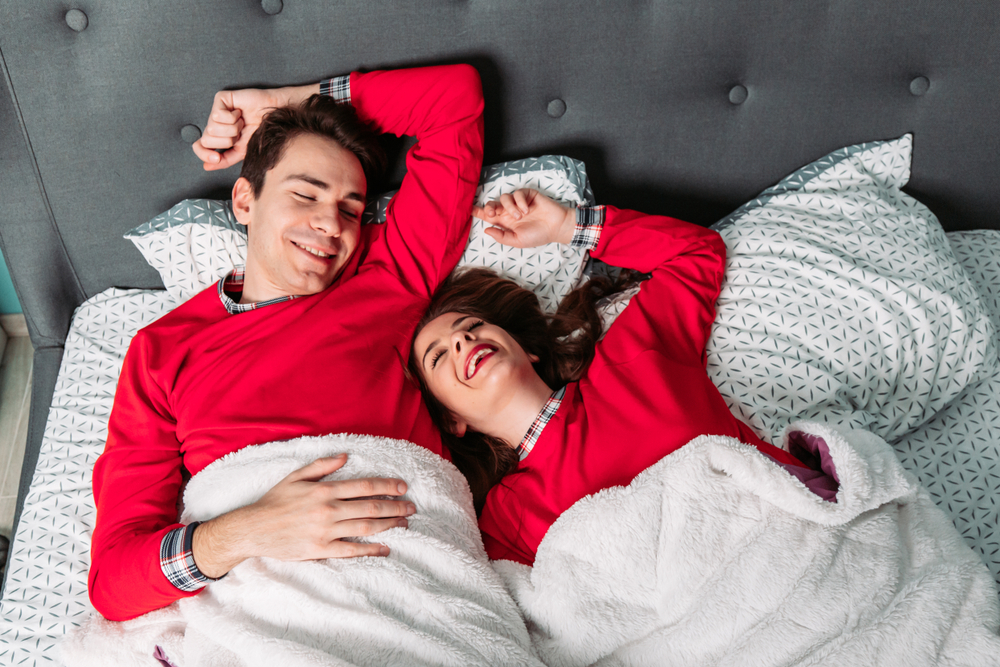 Traditional: Cotton
The second wedding anniversary is cotton. Cotton symbolizes strength and comfort–two things that will grow in your relationship. Items made from or heavily feature cotton are traditional gifts for a couple's second anniversary. The fabric's intricate weave represents the bond between a couple and the strength you've developed as a couple.
On your cotton anniversary, why not try to give some matching pajamas as a cute and cozy present? Wear them on your anniversary night and snuggle in each other's arms as you celebrate your love!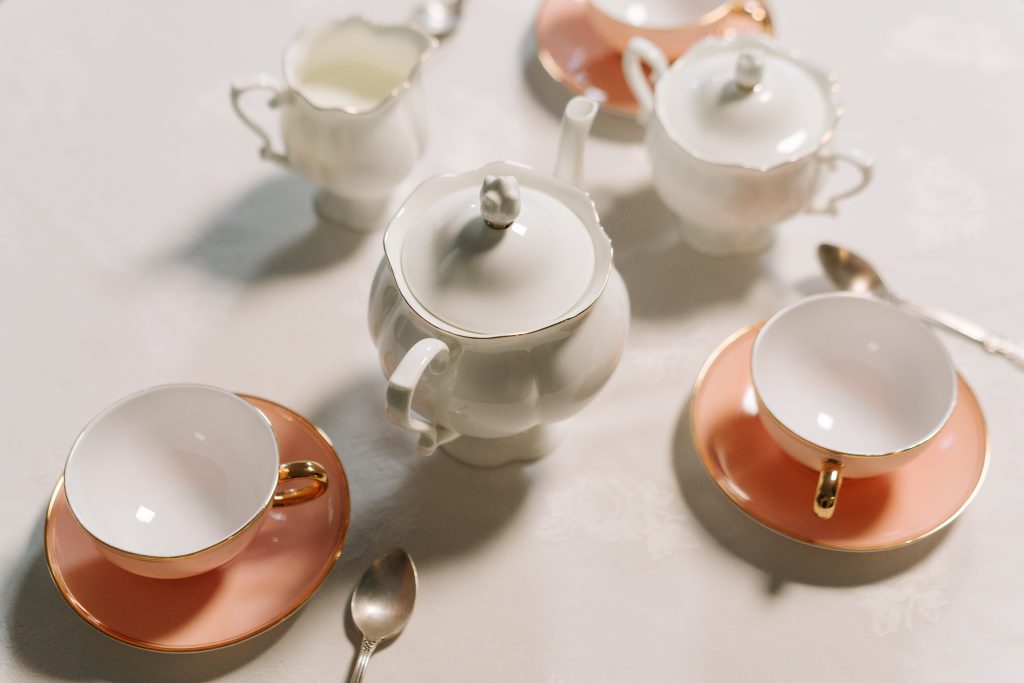 Modern: China
Commemorative china is the modern gift theme for second wedding anniversaries. Its elegance and grace are ageless, like your marriage, which will last for years. However, like any young relationship, it is delicate and vulnerable. For this one, think about giving china items like plates, vases, and tea sets. The variety of styles available makes it easy to find what you're looking for, and some artisans even make personalized pieces.
3rd Anniversary Themes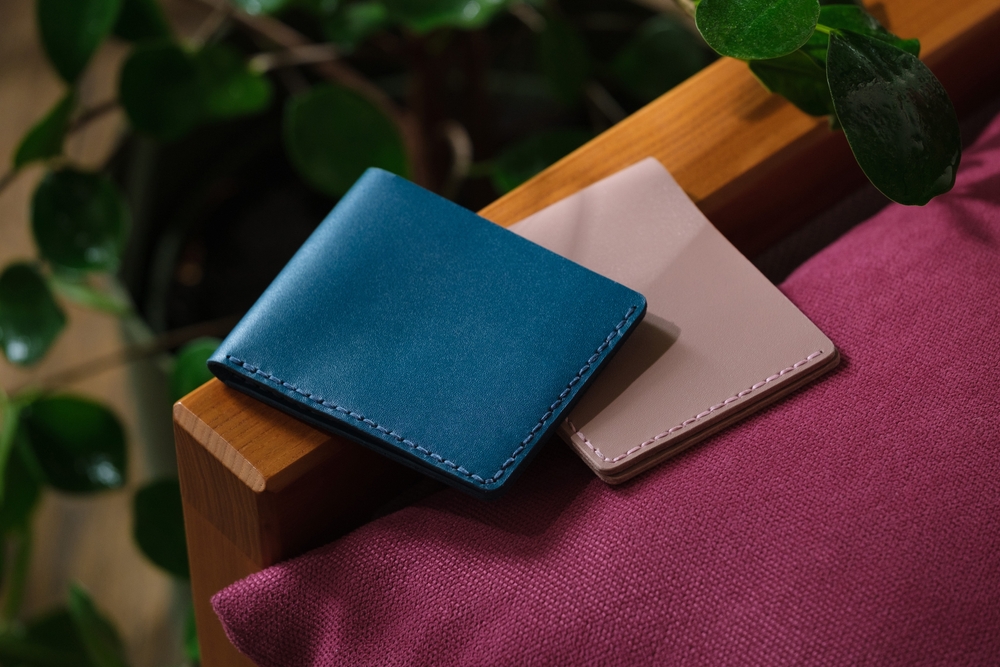 Traditional: Leather
The traditional third-anniversary theme is leather. Leather represents a durable and long-lasting relationship, fitting for reaching your third year together!
Leather clothing or accessories, such as jackets, watches, belts, wallets, purses, and shoes, are excellent choices for your third year of marriage. Giving these gifts will demonstrate how much you value your spouse now and in the future.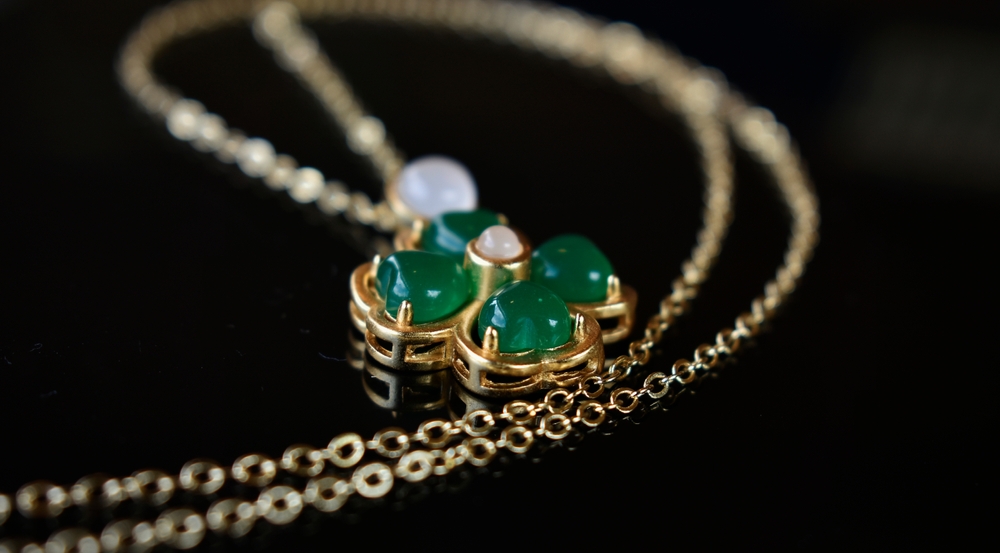 Modern: Crystal or Glass
If you're leaning towards contemporary gifts, crystals or glass is the way to go. Jade white also represents the hue for the third year, symbolizing pure love. For a more fashionable sense, go for crystal and glass jewelry. If you have the cash to splash, consider installing a crystal chandelier at home.
4th Anniversary Themes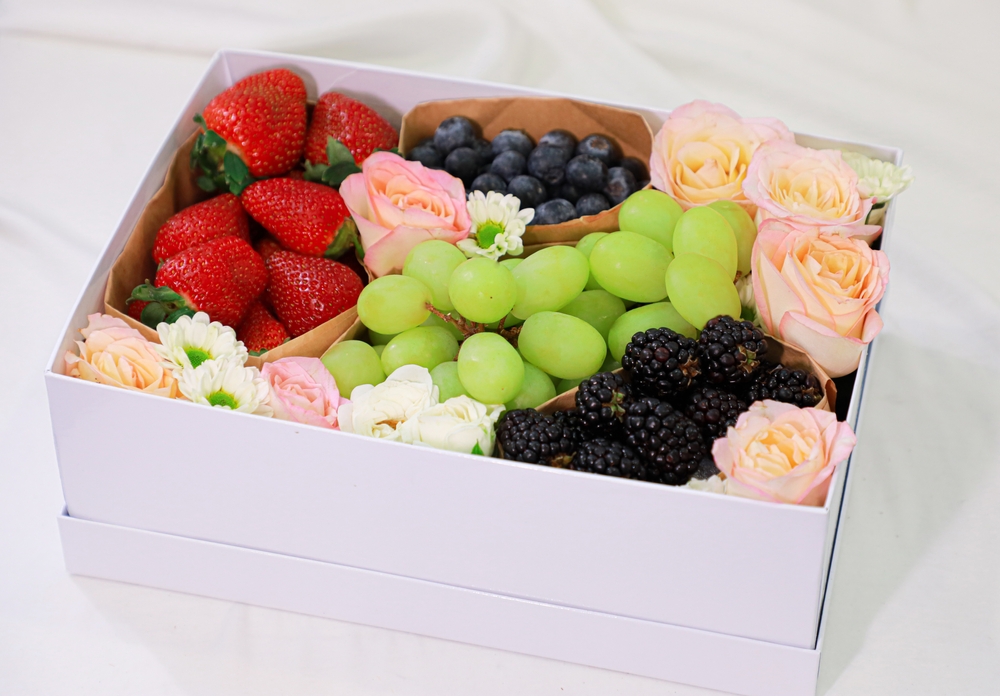 Traditional: Flowers and Fruits
When you hit your fourth year of marriage, your relationship should have continued to bloom and ripen, much like flowers and fruits.
A romantic and thoughtful traditional anniversary gift would be a flower bouquet for your spouse that resembles the ones you used to celebrate your wedding. We also suggest bringing a basket of your partner's favorite fruits and eating them together while celebrating your anniversary. If you and your partner are passionate about the environment, consider planting flowering shrubs and fruit-bearing trees in your yard or at a tree-planting event.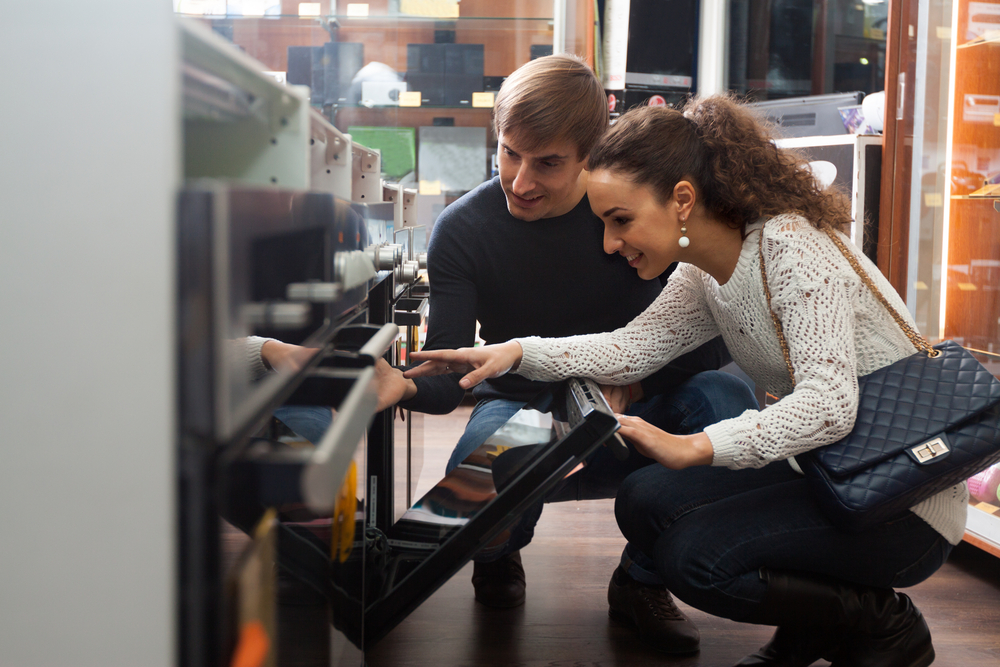 Modern: Appliances
For a modern take on this celebration, couples can buy appliances together to show how functional their relationship has been. Consider buying appliances that will simplify your life at home so you can spend more time together. For example, cooking together on a brand-new stove can bring you closer as you try out delectable recipes from a cookbook or a cooking tutorial.
5th Anniversary Themes: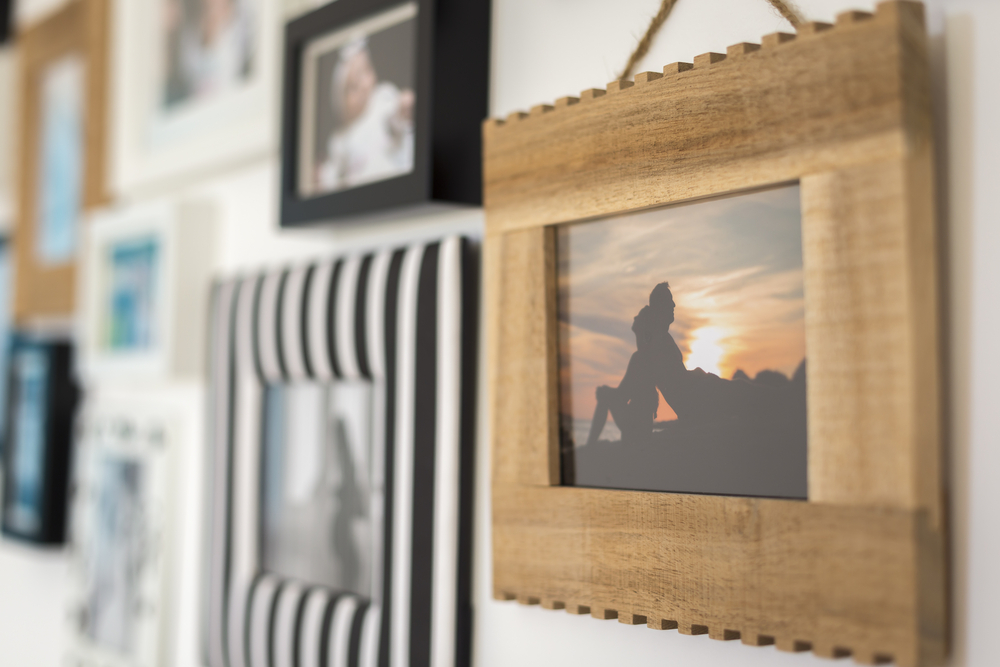 Traditional: Wood
You have achieved being married for half a decade; welcome to your first wedding milestone! Celebrating the fifth anniversary of your marriage is represented by wood. Wood is symbolic of strength, stability, and growth. Your partner will always appreciate and enjoy the timeless quality of a wooden anniversary present.
We suggest purchasing wooden decorative pieces for a traditional wedding anniversary gift in your fifth year. Wooden picture frames make excellent gifts for this occasion because they show how much time you've spent together over the last five years (assuming you have pictures from each year). If not, it's still an important moment in your life that deserves recognition with an appropriate memento.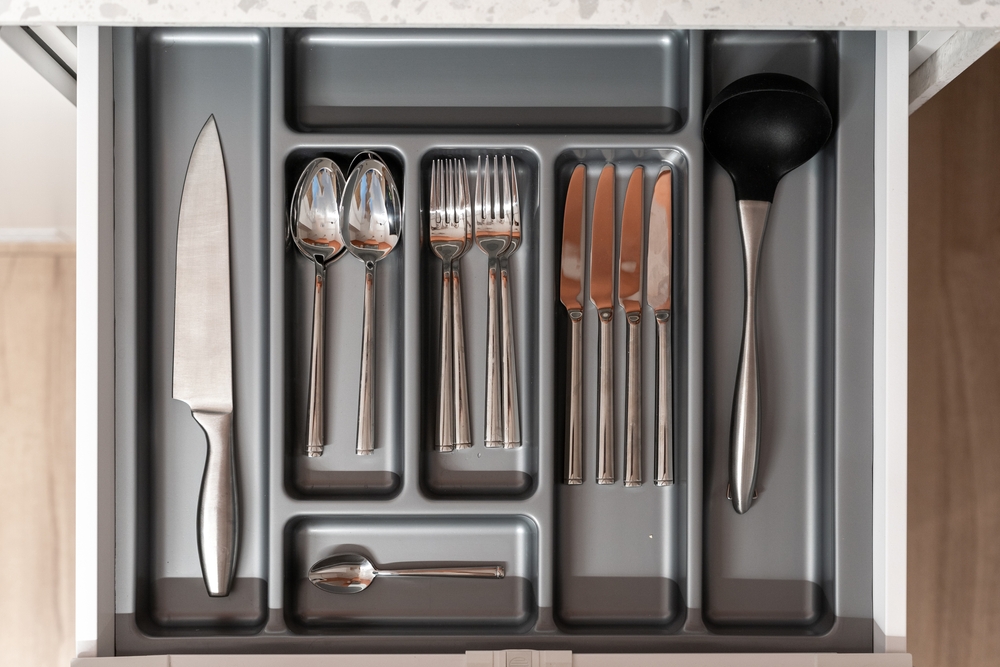 Modern: Silverware
Giving silverware is the modern counterpart to the anniversary theme. This more contemporary option represents the relationship and meals you've shared over the years. Buy brand-new silverware that you and your partner will treasure for years to come to make mealtimes even more enjoyable.
6th Anniversary Themes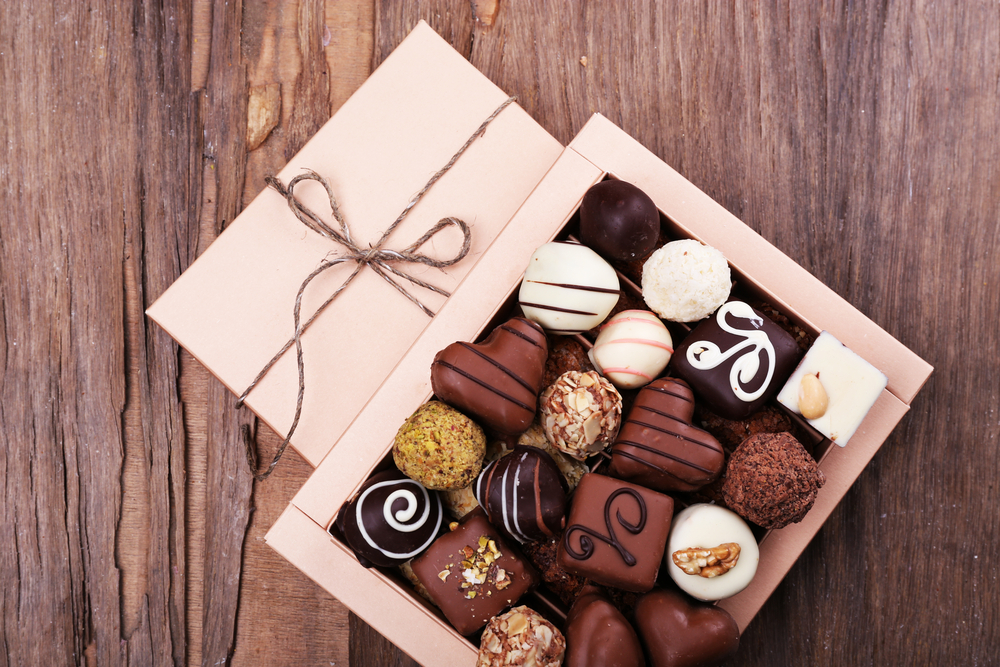 Traditional: Candy
Celebrate the sweetest moments on your sixth wedding anniversary by gifting each other candies! The sixth anniversary of your union is about cherishing your marriage's sweet stuff. Treating your sweetheart to a tasty treat reminds them of the good times you shared together as young lovers.
A box of chocolates is a traditional anniversary gift for this sweet year. If you have money to splurge, go for high-end sweets like gourmet chocolates and desserts. Making the treats together can also be a way to celebrate your anniversary.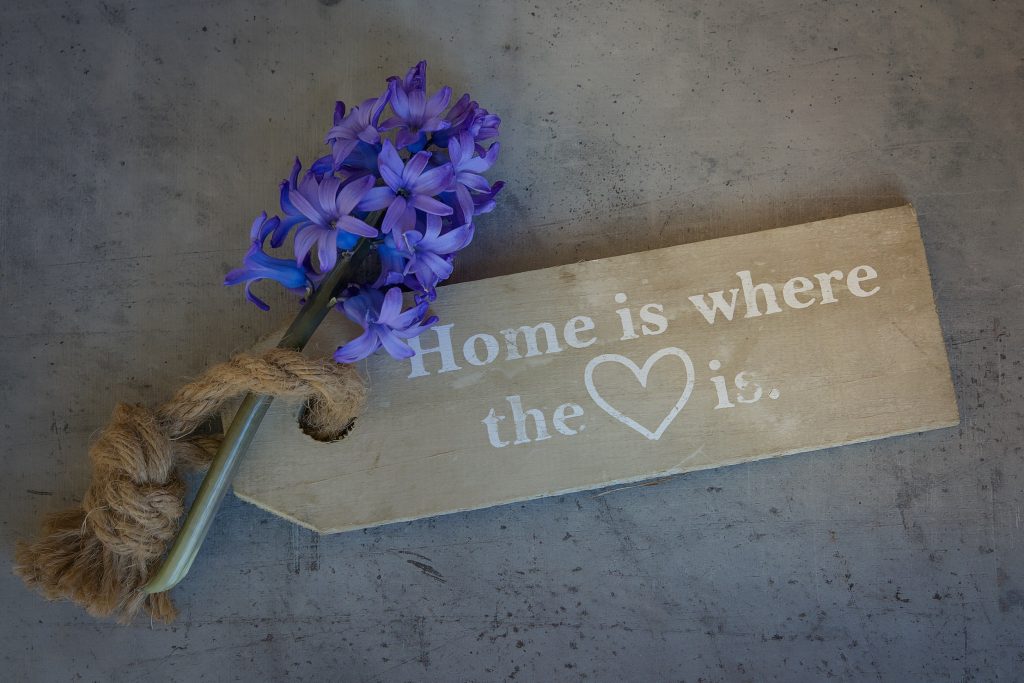 Modern: Wood
If you couldn't give a wooden gift the previous year, now is a great time to give one. Giving wooden objects is the modern anniversary theme to celebrate the durability of your everlasting relationship.  Create a unique wooden gift, such as wall art or kitchenware, using your woodworking skills, or have one made to your specifications.
7th Anniversary Themes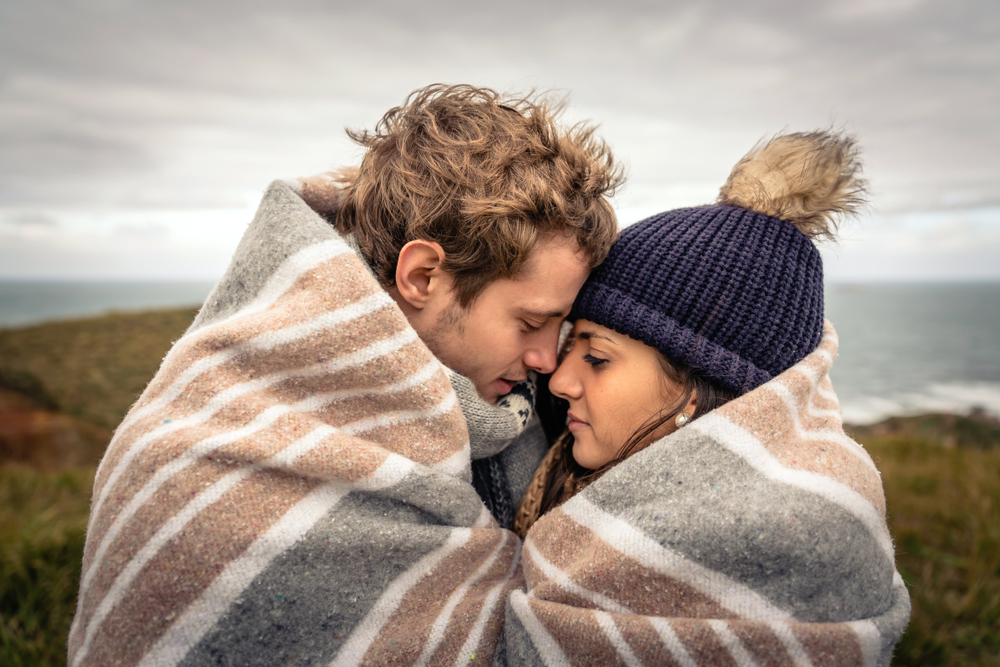 Traditional: Copper or Wool
Reaching seven years in a marriage highlights a healthy and stable relationship between the couple. Copper and wool are accepted as customary seventh-anniversary gifts because they symbolize warmth, comfort, safety, and security.
Get a cozy feeling on your wedding anniversary with nice, comfy wool sweaters for you and your partner. If you want a more romantic and personal touch, go for a copper keychain engraved with your initials and wedding date. These will ensure that you always have a tangible reminder of the best day of your life.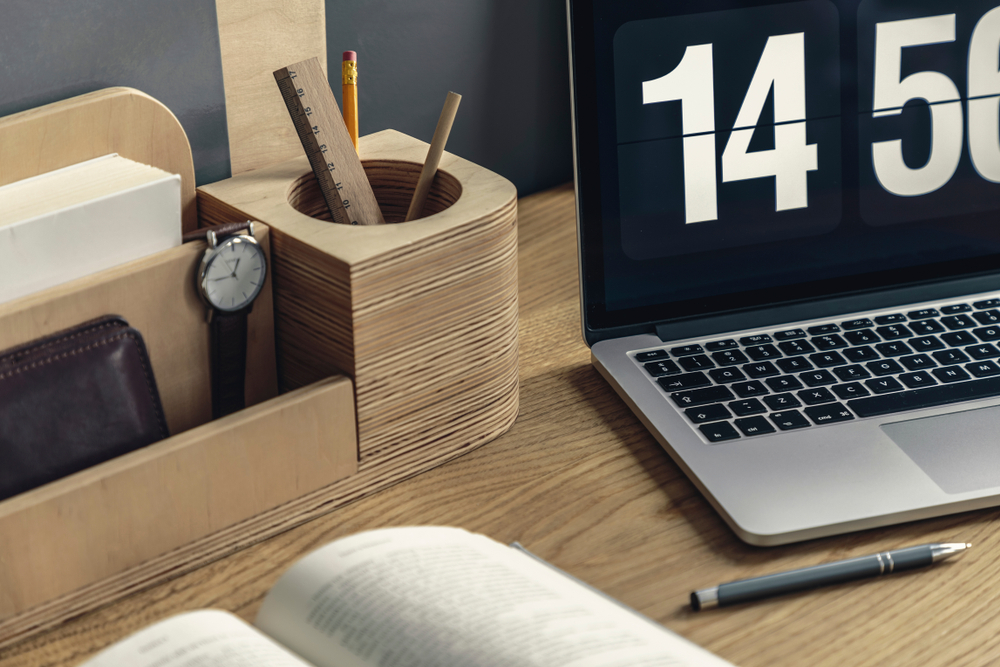 Modern: Desks
The modern gift theme for the seventh year is a desk. Desks are the way to go for a practical approach, similar to how you've improved the efficacy of your marriage. Nothing is more romantic than a partner who supports your goals, right? Consider giving desk sets or helping each other to reorganize your desks so the two of you can work comfortably.
8th Anniversary Themes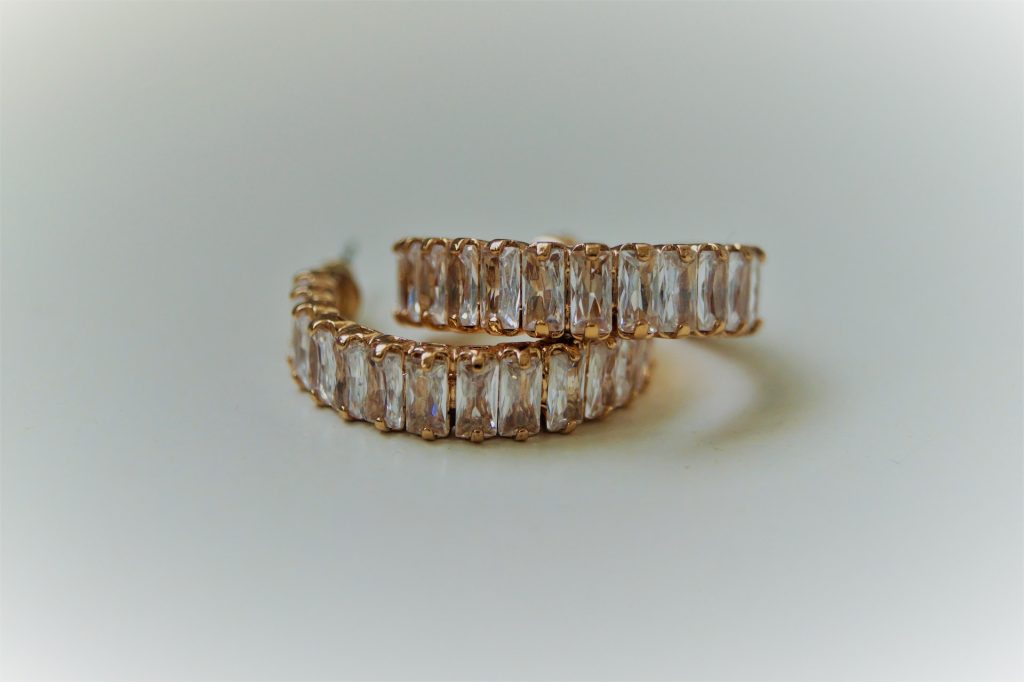 Traditional: Bronze
For celebrating eight years of marriage, a gift of bronze is a symbol of strength and endurance. Bronze has been used for thousands of years when people made statues and jewelry out of it. If you want to give your spouse a gift that will stand the test of time, bronze may be just what you need!
Some of the most famous traditional anniversary gifts made from bronze are statues and figurines that depict people or animals. Make your gift more special by carving a unique piece of jewelry out of bronze that your partner will like. Collaborate with a jewelry maker to incorporate your love story into the bronze pieces.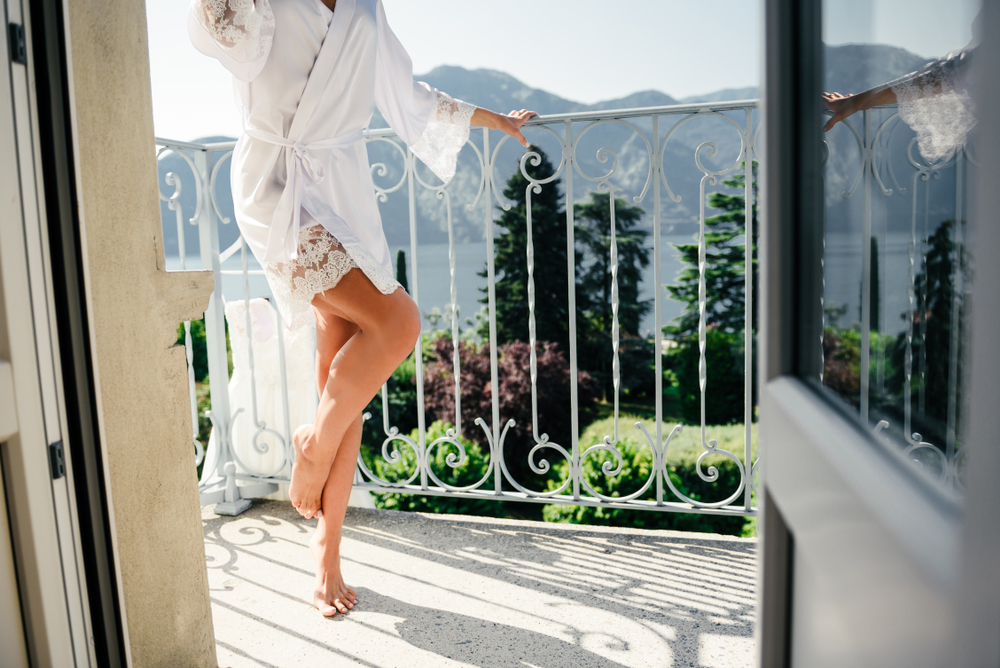 Modern: Linen or Lace
If you're going for a more up-to-date look, gifts with a linen or lace motif can represent the refined married life you've cultivated over the years. We recommend giving lace or linen apparel to your partner or any handmade things made from this material to add a personal touch.
9th Anniversary Themes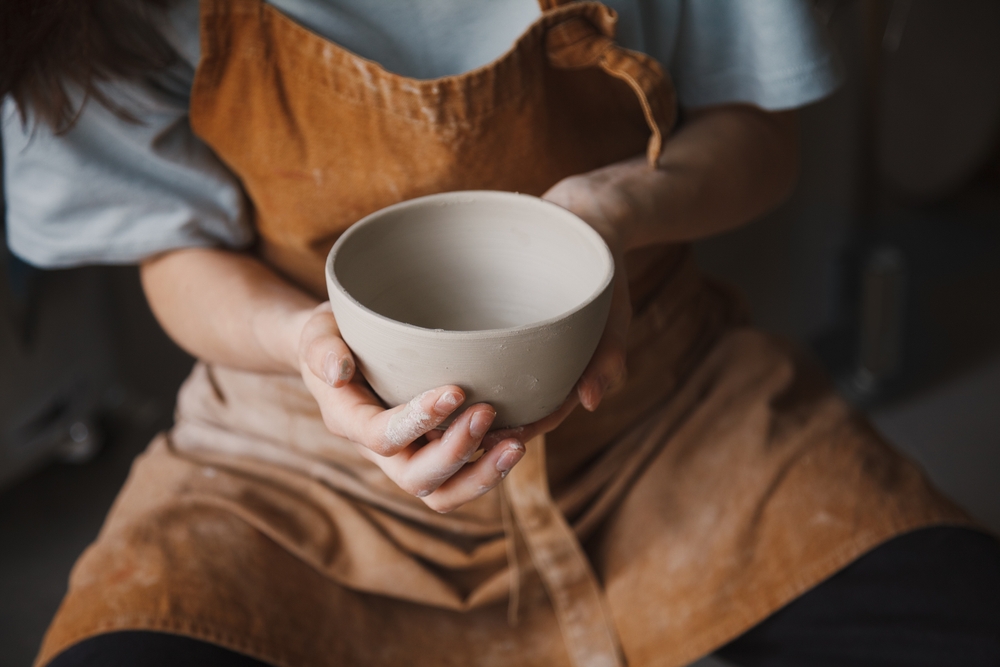 Traditional: Pottery
Celebrating your ninth wedding anniversary calls for something out of the ordinary!
The traditional wedding anniversary gift for the ninth year are ceramics and handmade pottery pieces. Pottery is a work of art that can last for generations—just like marriage. Building a stronger bond is a lot like shaping a piece of pottery. You mold it with care and precision so it becomes a masterpiece that lasts forever. Consider taking a pottery class together as a fun way to spend time on your anniversary. Together, you can learn how to make ceramic teas, mugs, and vases that you can use at home. This gift will pave the way for a fruitful and long-lasting working relationship.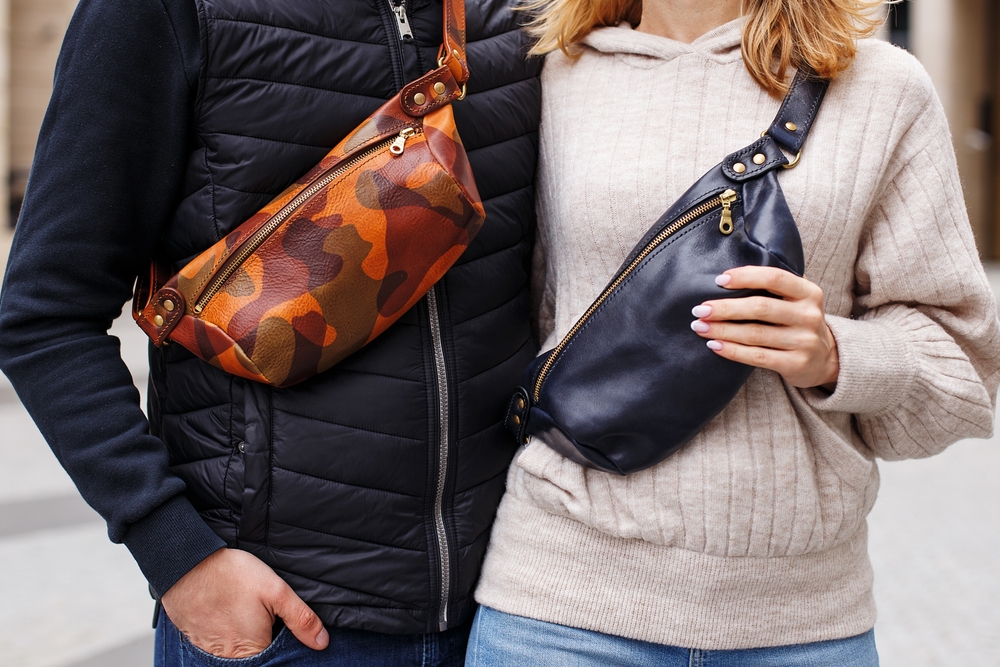 Modern: Leather
Yes, leather is the traditional gift for the third anniversary, but it's also the modern choice for your ninth. Choose a leather material that's strong and durable, like the nine years of your married life! If you missed the leather theme on your third, don't worry! Make up for it with personalized leather gifts like leather journals, matching leather bracelets with your initials, and leather bags.
Traditional Anniversary Gifts by Wedding Milestones
While any anniversary is a reason to celebrate a great marriage, some years stand out. These are wedding anniversary milestones. Wedding milestones occur every five years. It starts on the 5th, 10th, 15th, 20th, 25th, and 30th anniversary. Once a couple reaches their 30th anniversary, the wedding milestone shifts to once every ten years.
Celebrating wedding anniversary milestones depends solely on the couple. Some honor the years they've spent together through a vow renewal ceremony, while other couples choose to do something special for each other. However each couple chooses to celebrate, they have plenty of choices for their anniversary.
Check out our recommendations for traditional and modern anniversary gifts by wedding milestones.
10th Anniversary Themes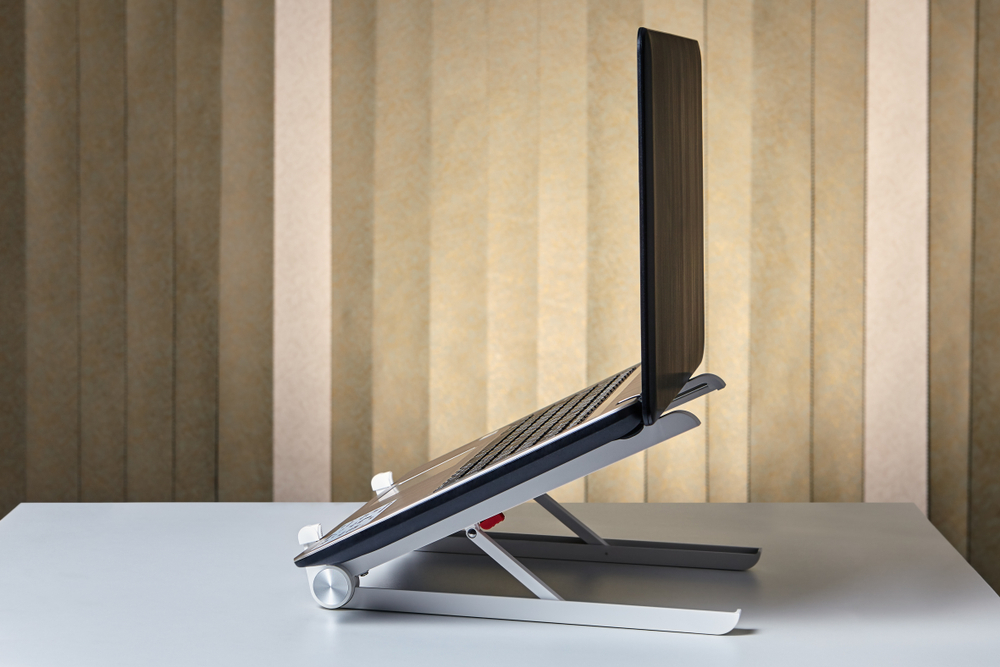 Traditional: Aluminum
You've reached your aluminum years. Yay! By now, you and your spouse have established wedding anniversary traditions you just can't miss. Even so, here's how you can commemorate a decade of being with your spouse!
The traditional tenth-anniversary gift is tin or aluminum, symbolizing strength and endurance. For an aluminum motif, go practical by giving your partner a work-from-home essential like a durable aluminum laptop stand. It may not be the traditional 10-year gift, but it's unique and shows that you support your partner in their career. Giving sweets packaged in vintage tin boxes or jars is also a great gift to snack on with your sweetheart.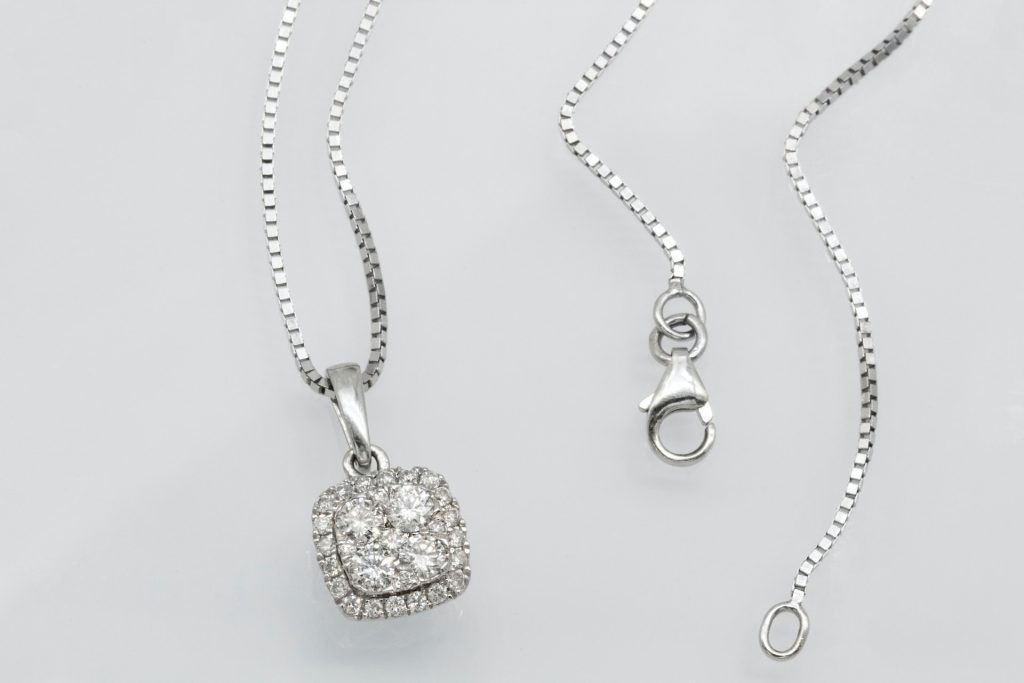 Modern: Diamond Jewelry
A modern take on your tenth anniversary is giving your spouse diamond jewelry. Gifting diamonds is a way to express your enduring love. Besides that, visiting unique honeymoon destinations is a wonderful way to celebrate and refresh after a decade of marriage.
15th Anniversary Themes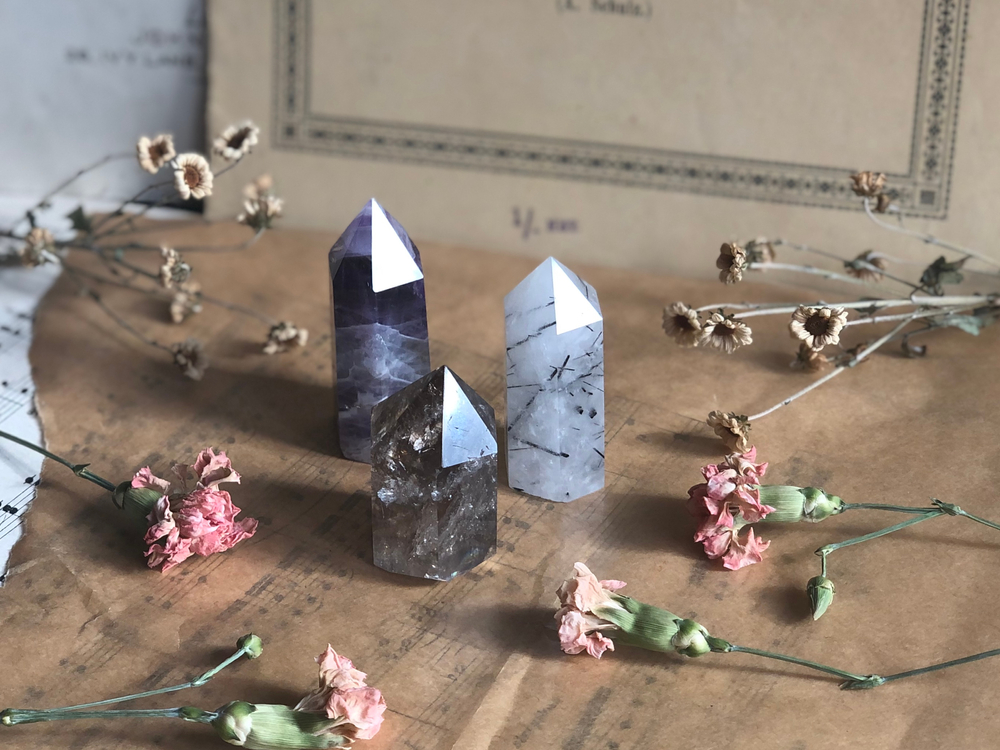 Traditional: Crystal
Here's to achieving 15 years together! By this time in your marriage, you and your partner have already overcome many obstacles. Reaching your crystal anniversary is truly a milestone.
Giving crystal gifts on your 15th wedding anniversary traditionally symbolizes the brilliance and brightness of your marriage. Any present with a crystal theme will also encapsulate the significant aspects of your marriage. To honor your shared sacrifices over the past 15 years, we recommend a fancier crystal gift in the form of jewelry or crystalware for this occasion.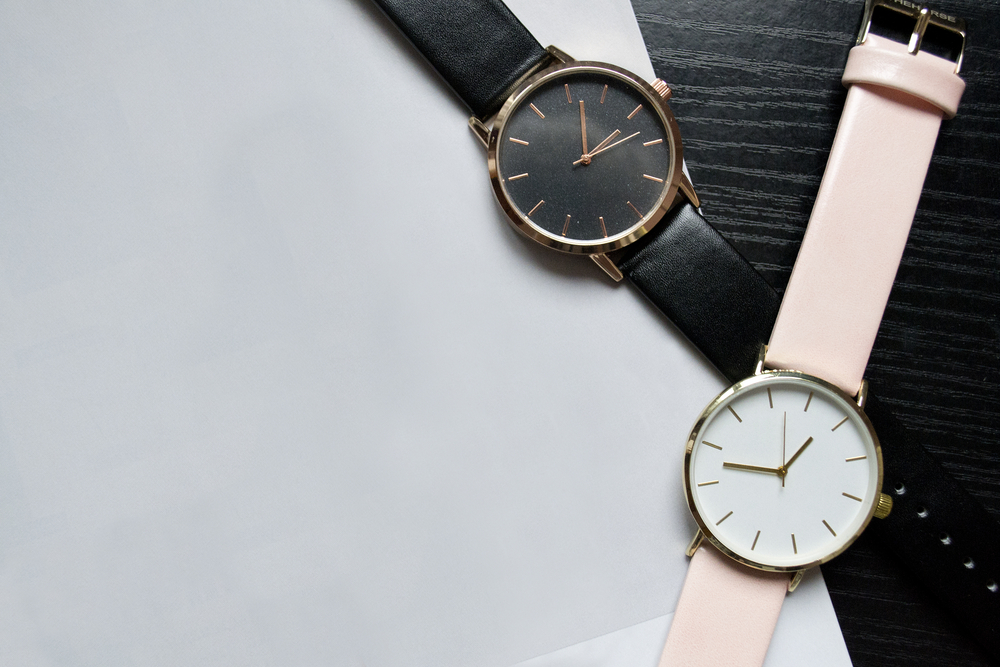 Modern: Watches
Another way to recognize the many years of your relationship with your partner is to give them timepieces as modern gifts. The watches represent the time you have spent together in the past, present, and future. Pair this with a piece of red jewelry and a rose bouquet to show how passionate you are with each other.
20th Anniversary Themes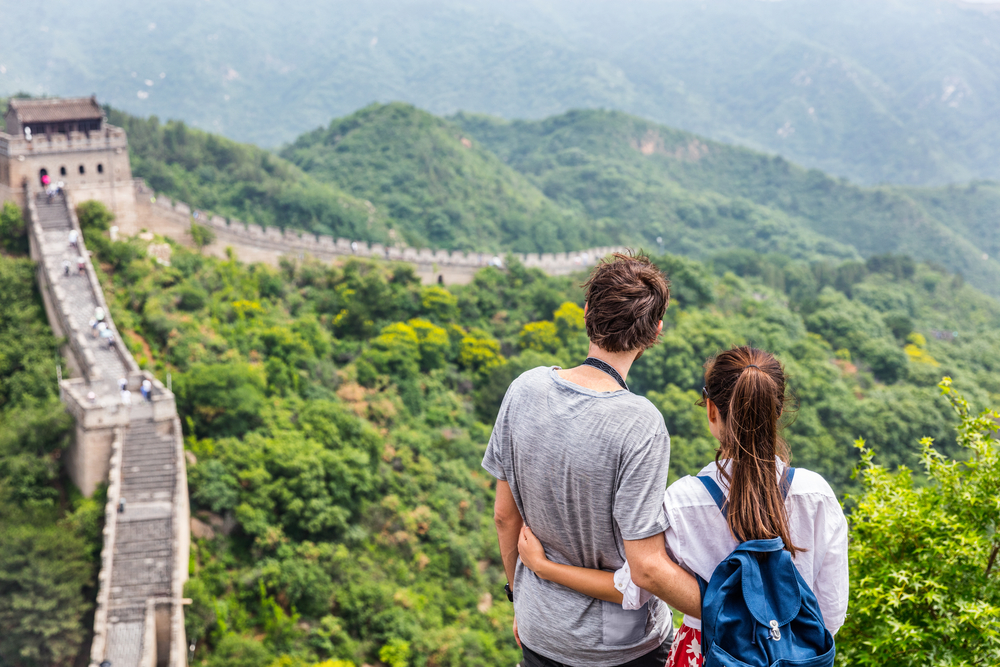 Traditional: China
Kudos for spending two decades together! China is a popular choice as a traditional 20th-anniversary gift. The china symbolizes the couple's lifelong commitment to each other and the home they have created together. Clay is what gives China its characteristic fragility, but it is also easily mended and remade. This makes it a meaningful metaphor for the couple's commitment. Because even after experiencing setbacks, they can always find a way to fix the pieces together. For a more extravagant gift, you and your partner can visit China and its remarkable tourist attractions.
Modern: Platinum
As a modern approach, giving platinum-themed gifts also exemplifies a strengthened relationship. Consider giving platinum necklaces, earrings, and rings to your partner, as platinum symbolizes the durability and endurance of a happy marriage. Pair it with some daylilies to emphasize how lighthearted and fun your marriage has been over the years.
25th Anniversary Themes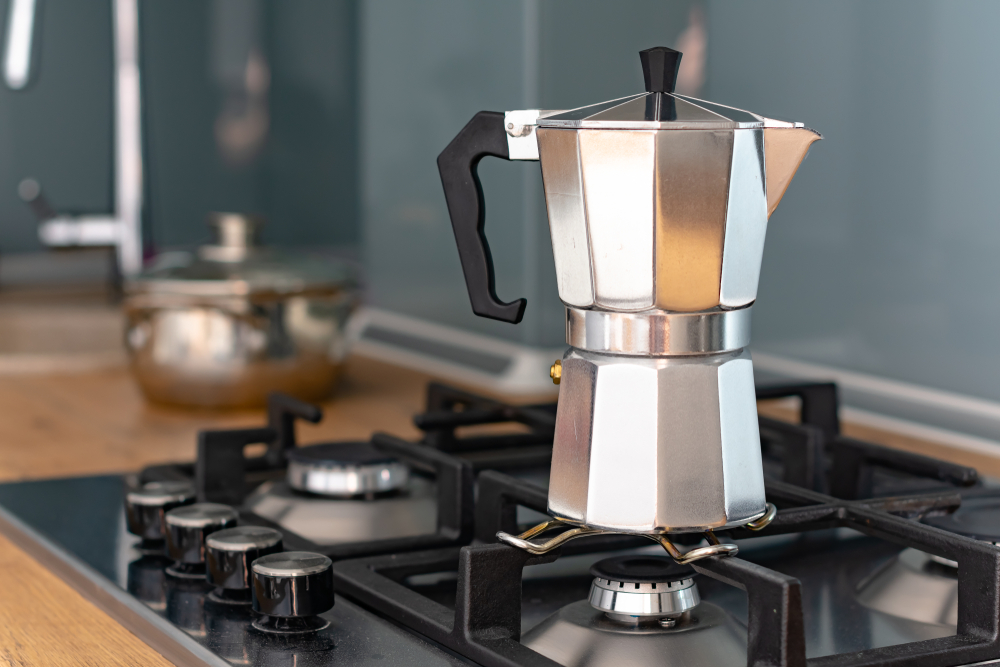 Traditional and Modern: Silver
Two and a half decades later, you're still going strong! As befits such an occasion, the silver anniversary has come to signify the completion of the first quarter century. Silver, a traditional and contemporary wedding gift symbol, expresses the radiance and sparkle of your union. As a traditional anniversary gift, upgrade your kitchen set with brand-new silverware. This present enhances the meals you take together as you celebrate your silver years. For a fancier spin, you can always go for silver jewelry!
30th Anniversary Themes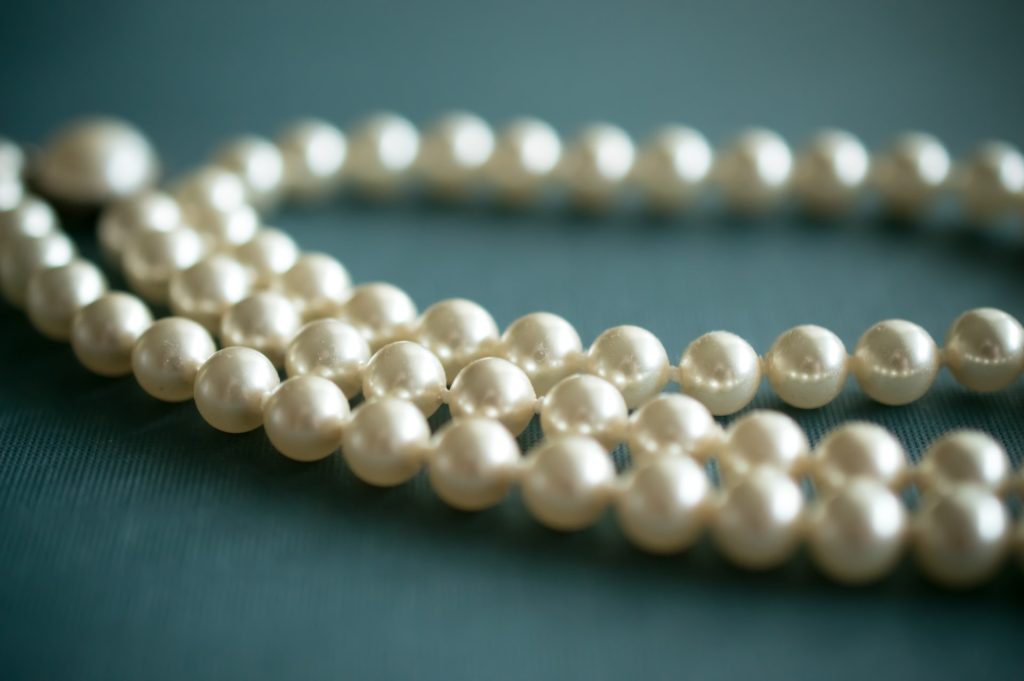 Traditional: Pearl
Cheers to three decades of lifetime happiness! Pearls are a traditional 30th-anniversary gift. According to tradition, gifting pearls for a wedding anniversary symbolizes purity, virtue, and loyalty. In fact, they have been given as gifts for centuries by men to women in love. That's why you'll find pearls on the wedding registries of almost every couple on their 30th anniversary. Finding perfect round pearls is rare. If you want to do away with giving pearl jewelry, consider taking a snorkeling or scuba diving vacation to pearl-producing countries, such as China, Japan, and Australia!
Modern: Diamond
For a modern look, there's no better time to splurge on a dazzling diamond than on your 30th wedding anniversary. The stone's durability, beauty, and strength are fitting metaphors for a marriage that has lasted 30 years. If you want to give each other something extraordinary, consider giving diamond-encrusted charm necklaces engraved with each other's initials as presents.
40th Anniversary Themes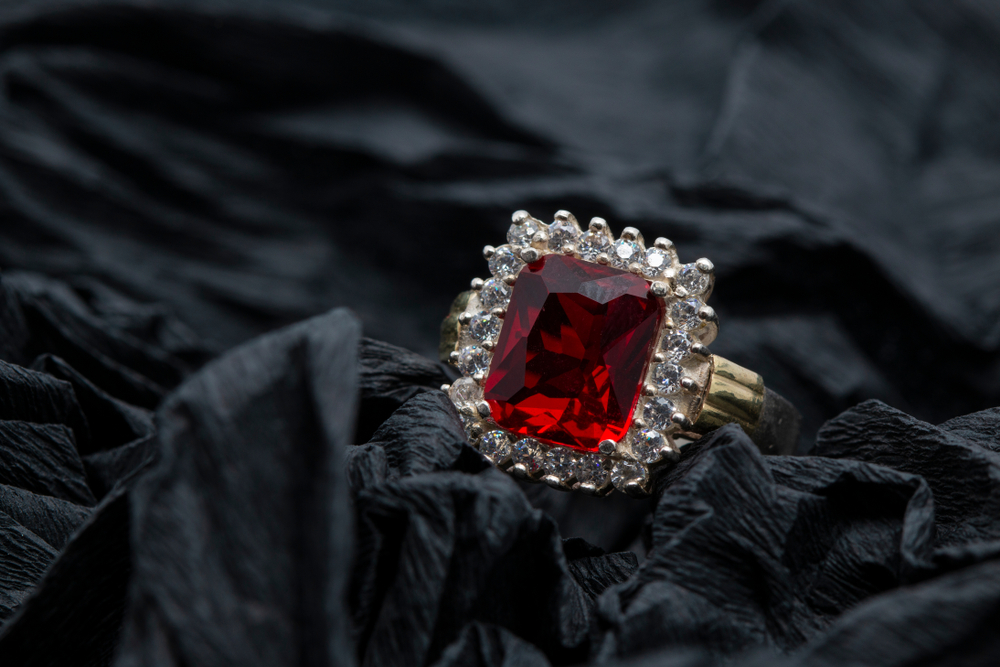 Traditional and Modern: Ruby
Ten more years until your golden milestone!
Many couples choose to celebrate their 40th wedding anniversary with the traditional and modern gift of rubies. The ruby symbolizes love and passion, making it an appropriate choice for this monumental occasion. More so, the intense red color of a ruby perfectly represents the burning love you still feel for one another. With that, a piece of jewelry set with rubies would make the ideal present for your spouse.
50th Anniversary Themes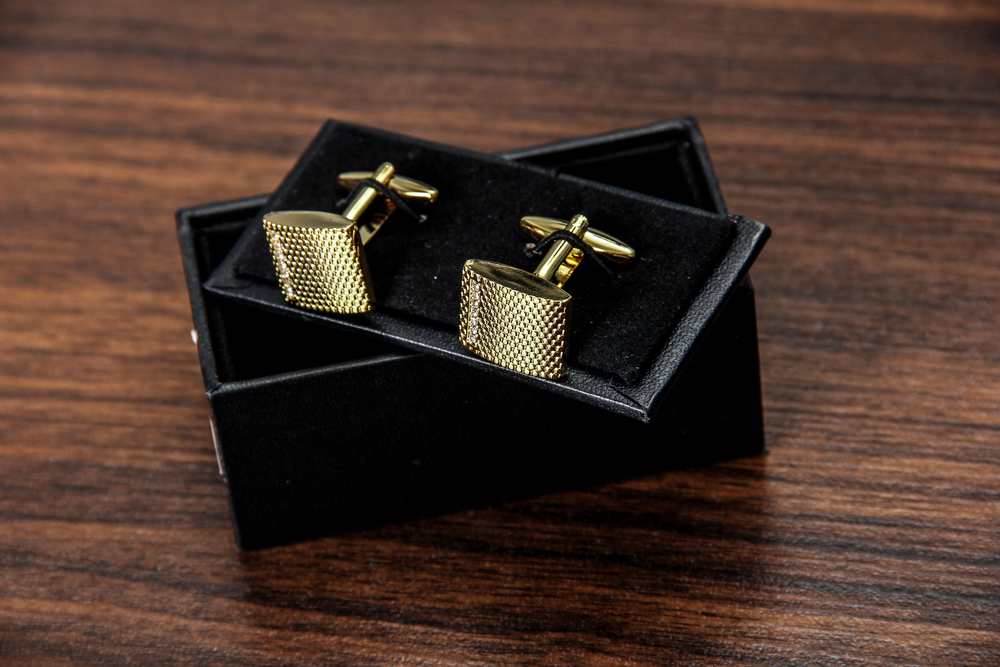 Traditional and Modern: Gold
Reaching 50 years of marriage is no easy task, so congratulations! Gold is a traditional and modern gift for 50th wedding anniversaries, and it's no coincidence. Gold symbolizes the enduring love and commitment of two people who've been married for 50 years. It's also a popular anniversary gift because it represents a couple's love story and journey together.
If you're looking for something beyond your typical flowers and gift cards, consider giving gold jewelry as a 50th wedding anniversary present! Depending on your budget, you can purchase gold cufflinks or earrings online or at your local jeweler.
60th Anniversary Themes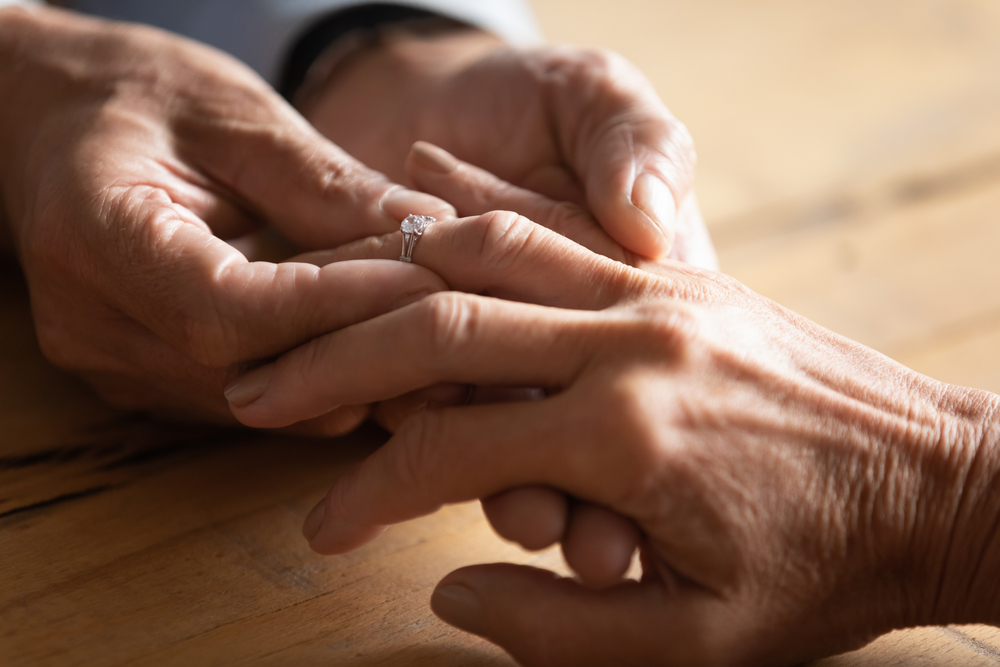 Traditional and Modern: Diamond
Can you believe it? You've lasted for six decades. It takes invincibility, unwavering love, and unfailing patience for a relationship to endure for six decades and still go strong!
For the 60th anniversary, diamonds are the traditional and modern anniversary gifts. The diamond signifies love, strength, eternity, and loyalty. Diamond jewelry is always ideal if you're looking for a memorable and appropriate present for your celebration. In the same way a diamond can withstand immense pressure without losing its shape over time, your relationship will also persevere through adversity.
Celebrate your love with timeless gifts!
Love is always worth celebrating. Making your wedding anniversary special shows how much you've endured together as a couple. Again, celebrating anniversaries depends on you. This list of traditional anniversary gifts and themes is just a starting point for honoring your milestones. In all the years to come, remember that the most crucial thing is to treasure your love for one another.
What are you waiting for? Start celebrating your milestones together!
Aldaia brings ideas to life through writing. Her love for writing began when she finished the pentalogy novel Percy Jackson and the Olympians. When she isn't writing, most of her time is spent watching movies and TV series, playing video games on consoles like Valorant, Horizon, The Sims, and GTA V, hanging out with friends, and sleeping.