Getting married is already an adventure and what better way to seal it than by choosing unique honeymoon locations to spend your post marital bliss in?
For adventurous couples, the prospect of spending their honeymoon in unusual and unexpected places may be a dream come true. After all, a honeymoon should be anything but ordinary! Whether you're planning on having your honeymoon in the Philippines or going out of town, picking a hidden gem is sure to make your trip more special.
Ready to go on an exotic trip with the love of your life? Check out our list of the most unique honeymoon ideas for you and your partner:
Unusual Honeymoon Destinations to Visit
Finding a special place for your honeymoon can be especially challenging. If you and your partner are born adventurers, then picking just one location is even harder. Luckily, there's a ton of exotic honeymoon places you can choose from.
From chic and relaxing spas to thrill-seeking amusements, check out this list of unique honeymoon locations: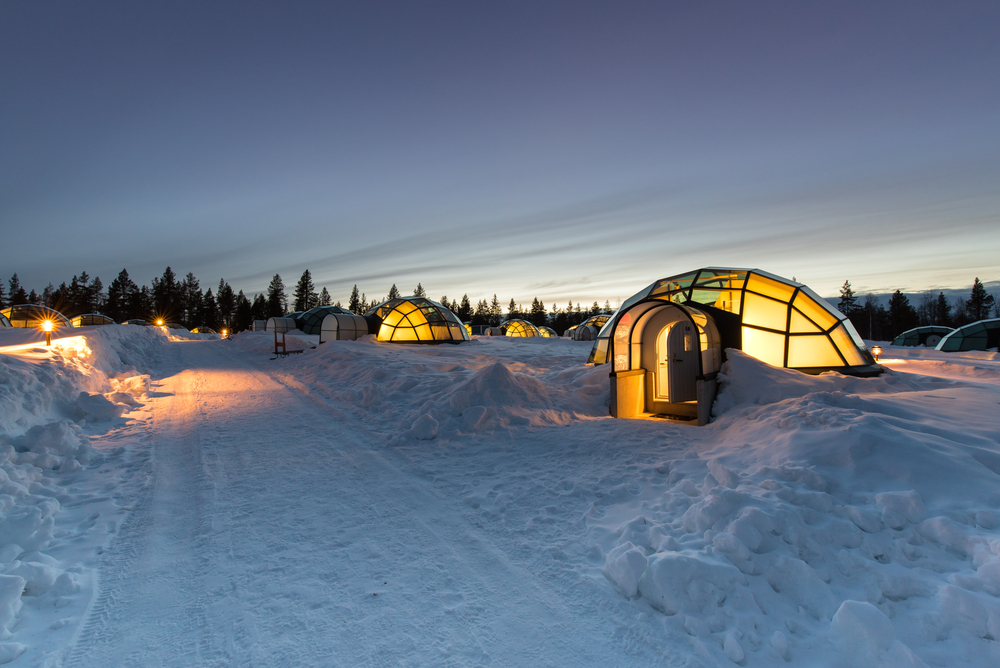 Kakslauttanen Arctic Resort, Finland
If you're looking for a truly unique honeymoon experience, then the Kakslauttanen Arctic Resort in Finland should definitely be on top of your list. Cozy and enchanting, this stunning hotel lets you stay in beautiful glass igloos that give you an incredible view of the Northern Lights. There's no doubt it–your cuddle time will be a thousand times sweeter.
For couples who are looking for something more than a beautiful view, Kakslauttanen offers a variety of winter and cold weather activities for you and your partner. You can skate, fish, or even interact with reindeers in the Reindeer Safari. With the variety of activities around, newlyweds are guaranteed to find something they'll enjoy.
As a luxury resort in Europe, Kakslauttanen Arctic Resort is a pricey honeymoon destination. Depending on your budget, you can pick any of the suites from their standard Glass Igloos to their cozy cabins. The hotel also offers discounts for summer and autumn reservations, so always check their website for such promos.
New Zealand
New Zealand is undoubtedly one of the best adventure honeymoon destinations in the world. Its perfect balance between rural and urban makes the country one of the most relaxing places to visit. Well known for its lush and untouched wilderness, New Zealand hosts many spots that can spur your unique honeymoon ideas.
The country offers a lot of stunning and interesting places for you and your partner. In fact, no matter what your interests are, there's bound to be something you can enjoy here. Whether it be trekking, sightseeing, or even just lounging, there's definitely no shortage of activities that newlyweds can do.
A unique honeymoon location to visit in the country, of course, is The Hobbiton. Taken directly from The Hobbit movies, LOTR-fans are sure to enjoy this whimsical set tour. In fact, if you and your partner want the full Tolkien-movie experience, you can even visit the actual sites the movie was shot in. If you've been planning on having a fantasy-themed wedding, then going to New Zealand could be the huge finale of your journey to matrimony!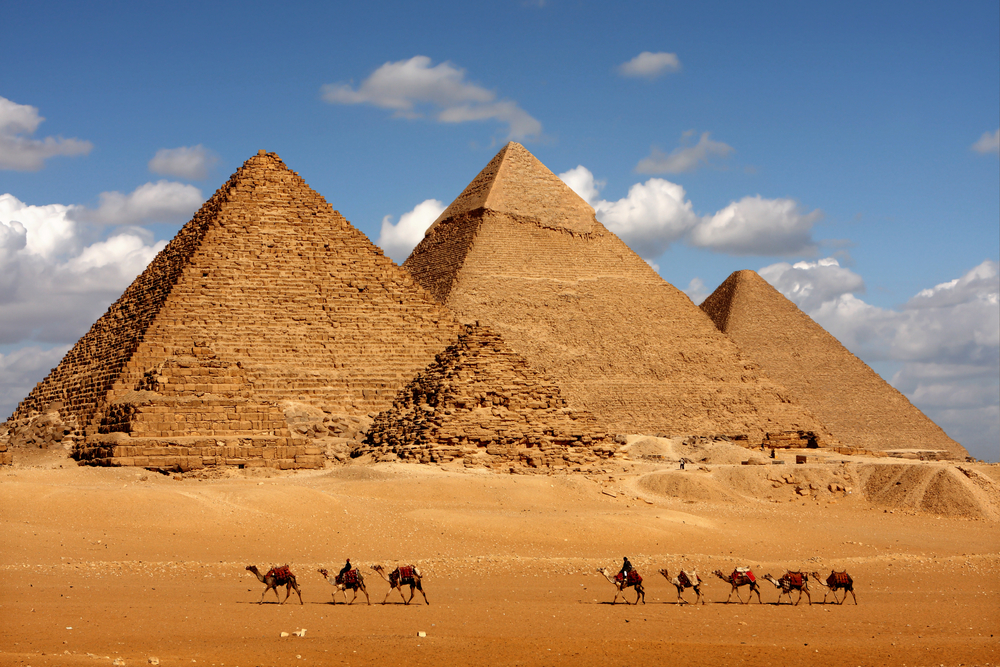 Egypt
For history buffs and mythology enthusiasts alike, Egypt is a beautiful place to visit. It's also one of the most unique honeymoon destinations around. From culture-laden historical wonders to exciting and delicious cuisines, Egypt brings both ancient and modern culture together for an unforgettable experience.
Almost every part of Egypt has a hidden wonder for you. Starting from the bustling city of Cairo, couples can make their way to Alexandria, a popular destination that combines history and tourism. Alexandria alone has a lot of sites, but nearby is the site of The Pyramids of Giza–an iconic Egyptian wonder that you shouldn't pass without seeing.
If you and your partner are fans of adventure movies, then Egypt brings a lot of history, mystery, and culture. Tour through museums, libraries, temples, pharaoh tombs and even sail by the Nile and discover historical facts as you spend time with your special someone. The best part? There's a lot of food and hidden gems that you're sure to uncover.
South Africa
South Africa isn't famous for its romantic destinations–which is a shame, in my opinion. The beautiful country is one of the most unique honeymoon destinations around and certainly doesn't disappoint! Blessed with diverse ecosystems, South Africa has an array of spots that newlywed couples will definitely enjoy.
For those looking for a little rest and relaxation, the Singita Sweni is a luxurious glamping lodge located near the Sweni River. This intimate lodge combines contemporary architecture with the natural beauty of the Kruger National Park. While you have a lot of opportunities to interact with the flora and fauna, the intimate lodge also provides a romantic atmosphere for newlywed couples who want to stay inside.
Another spot that thrill-seeking couples will love is Cape Town. The beautiful beach features a variety of watersports, as well as interesting fauna that you and your partner can fawn over. A trip to Cape Town is incredibly exciting and it's a great way to make your honeymoon feel like a Disney adventure.
Elefante Island, Philippines
Who said you'd have to travel overseas just so you can go to a unique honeymoon location? The Philippines has its fair share of beautiful and romantic spots. If you're not interested in going abroad but still want to have an unforgettable honeymoon, then consider visiting Elefante Island.
Located in Marinduque, Elefante Island is a picturesque beach that boasts delicious seaside cuisine and romantic activities. Couples who want to relax can lounge around in the exquisite lodgings around the island. On the other hand, newlyweds who want their adrenaline kick can try out a variety of activities including kayaking, parasailing, jet skiing, and windsurfing.
If you're looking to get the most out of your Elefante Island experience, you can stay in a luxurious resort. Bellaroca Island Resort and Spa offers romantic activities such as couples massages and private movie screenings for newlyweds. For the full luxe experience, you can even cruise on a luxury yacht!
Unique Honeymoon Destinations for Couples on a Budget
Not everyone has the budget to go to unusual but pricey honeymoon locations. But just because you can't go to Europe or Africa doesn't mean that you won't have a memorable trip with your significant other! After all, honeymoons are only made special when the both of you enjoy it.
If you're adamant about having a memorable trip, then check out these unique honeymoon destinations you and your partner can visit on a budget: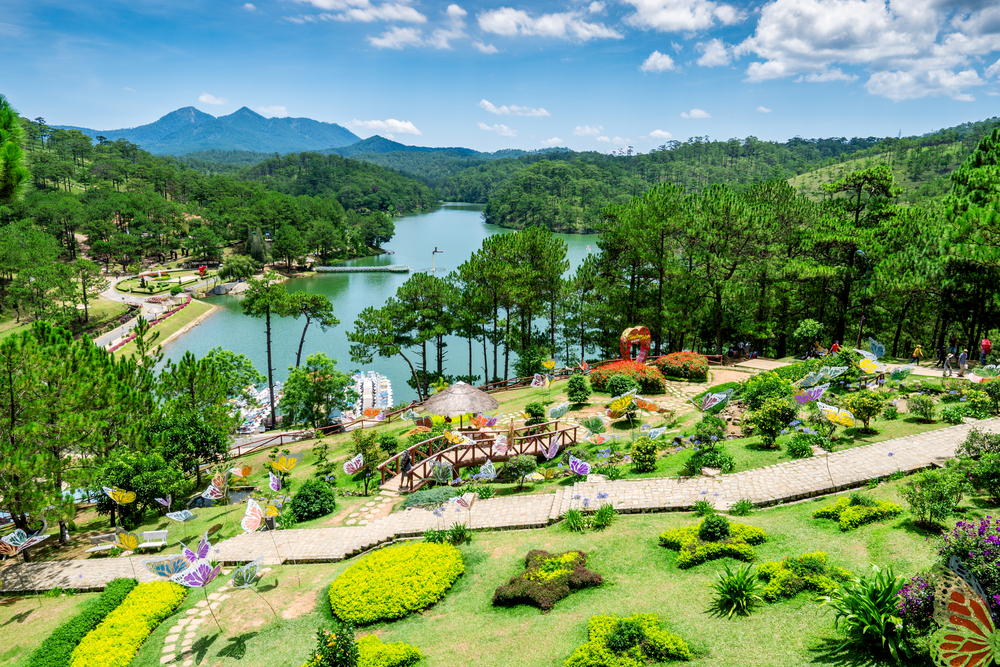 Vietnam
There's a lot of budget honeymoon destinations in Asia, but Vietnam takes one of the top spots as one of the best places to go to on a budget. With its old charm, beautiful scenery, and delicious cuisine, you and your partner are sure to get a bang for your buck.
If you're looking for romance, Vietnam offers a lot of unique honeymoon ideas for couples. The Valley of Love, located near Xuan Huong Lake, is one of the most intimate and interesting places to visit. If you want to make the most of your journey, visit the Valley of Love during the spring when the flowers are in full bloom.
For history lovers, Vietnam also offers beautiful old-charm buildings that will make you feel like you're walking in the past. Photograph your intimate and cute moments and preserve your favorite honeymoon memories. After all, when you visit a country as beautiful as Vietnam, you'd truly want to remember every moment of it.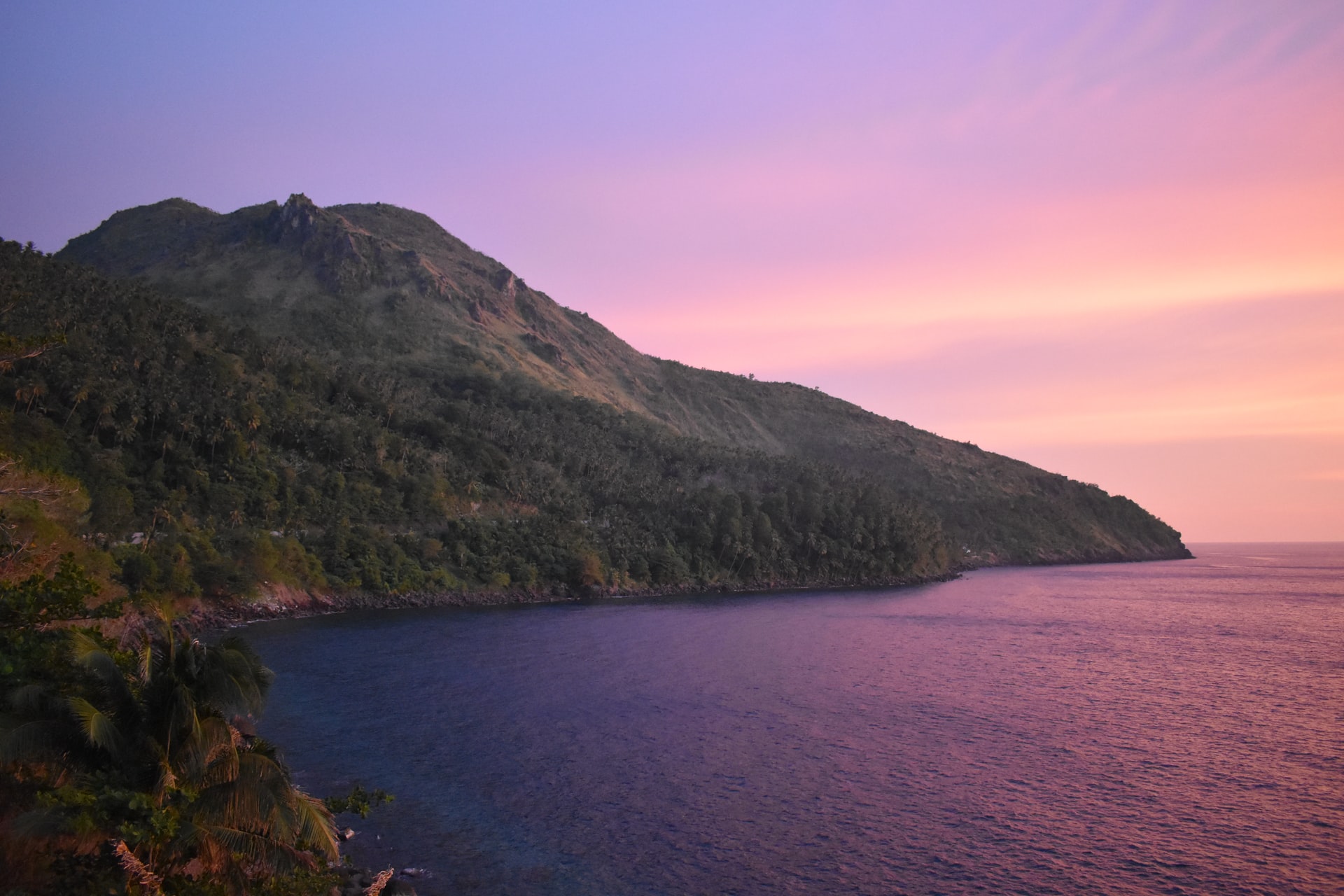 Camiguin
Located near Bohol, Camiguin is a small and peaceful island that offers breathtaking views. It's essentially perfect for the beach-loving couples who want to spend their honeymoon near the sea, but don't want to brave the crowds in Boracay or Siargao. But just because it isn't as popular as the two islands doesn't mean that Camiguin has nothing to offer.
Also known as the Island Born of Fire, Camiguin houses seven volcanoes in the island. This is why one of the best features of Camiguin includes its relaxing hot springs. Aside from the hot springs, the island has a lot of serene water forms that will make you feel like a mermaid.
The island also has its famous White Sandbar, rivaling the white beaches of Boracay. Pristine and peaceful, Camiguin is a beautiful place for both romance…and of course, IG photos. Lounge around, sunbathe, and take beautiful photos commemorating you and your partner's best memories.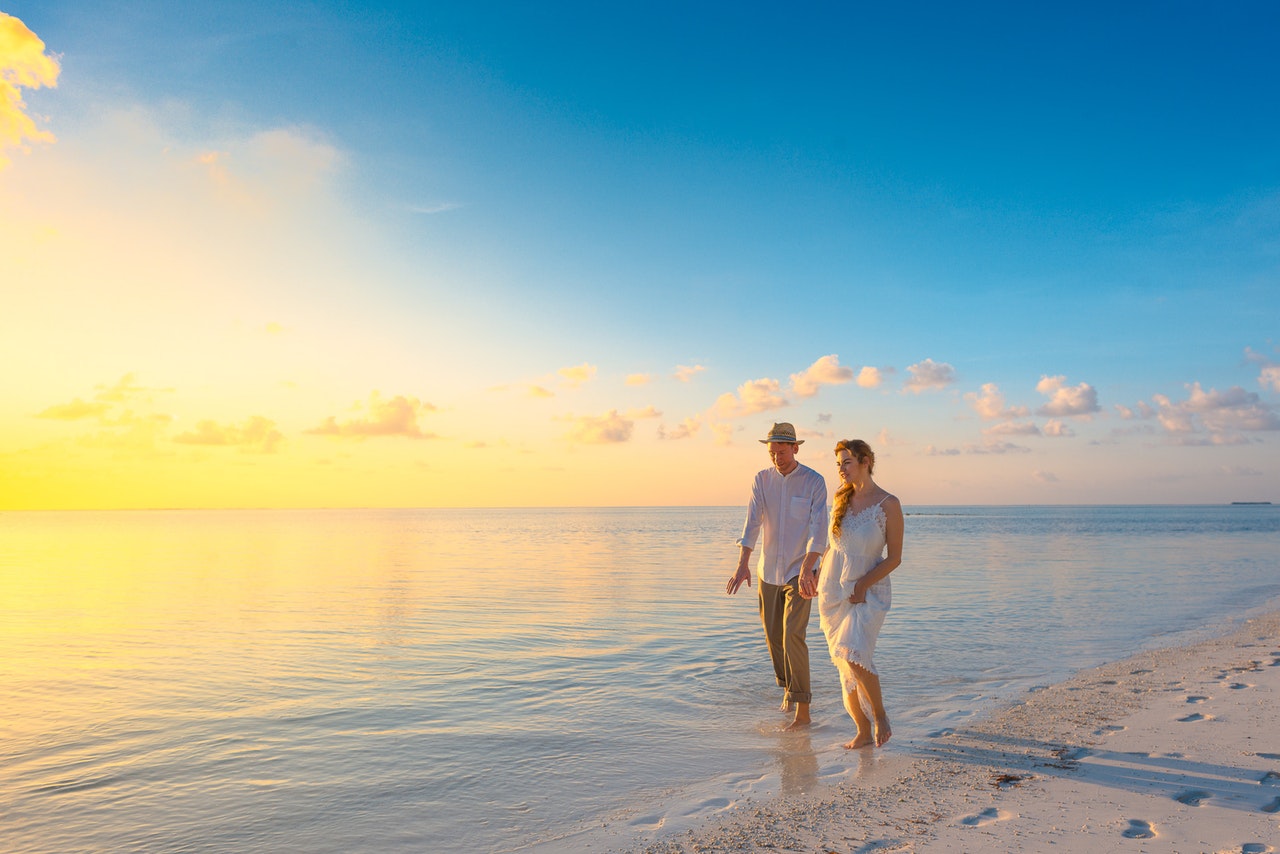 Seal Your Marital Bliss with a Unique and Memorable Honeymoon
Planning a wedding is already an adventure–which is why spending your honeymoon in a special spot is a great way to cap off the first part of your marriage.
If you and your partner want to take a trip to an unusual honeymoon spot, then by all means do so! Of course, when it comes to honeymoons, any spot can be unique and memorable. What really matters is how you and your partner feel.
No matter where you choose to go, the most important thing to remember is to enjoy the experience with your loved one. After all, if you're spending time with the love of your life, any spot can be a unique honeymoon destination.