Weddings are some of the grandest occasions around, but they can also be some of the most wasteful. With plenty of leftover food, one-time use decor, and other non-recyclable items involved, weddings definitely have the capacity to increase carbon footprints. But that's why more and more couples have opted to go for an environmentally friendly wedding on their special day.
As green movements gain more traction each year, it's not surprising how the wedding industry has caught up. Going green for your wedding has become a strong trend in recent years–and I'm totally not mad about it! It just means that my dream wedding doesn't have to be bad for Mother Earth.
With plenty of couples opting for a guilt-free and waste-free wedding, here are some tips and tricks to make your eco-friendly wedding planning easier:
Eco-friendly Wedding Planning Tips
When people think of eco-friendly and environmentally friendly weddings, chances are they're jumping into the idea of a boho wedding or a small wedding with extremely natural materials used. Of course, you could totally go that path if you wish to, but a sustainable wedding isn't limited to that theme and aesthetic. In fact, planning a waste-free wedding involves small yet impactful changes.
If you're not sure how to begin, here are some sustainable and zero-waste wedding tips to consider when you plan your wedding: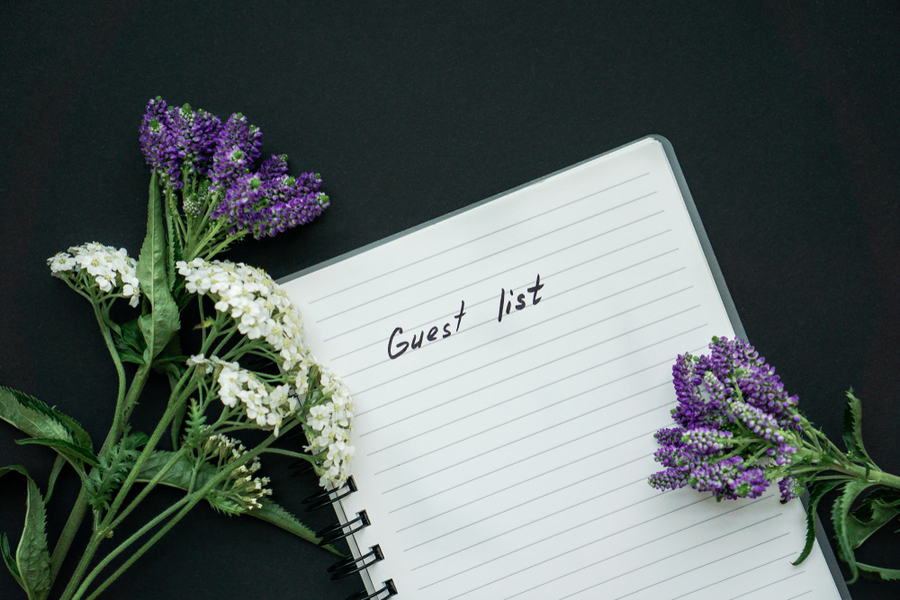 Guest List
Your guest list plays a huge role in determining how much resources you need for your wedding. With a large guest list, you'll need a bigger venue, more food, and more tokens, among other things. This also gives you more room to generate waste. Smaller weddings, on the other hand, will allow you to do more with less resources and less waste.
Of course, this doesn't mean that big weddings aren't environmentally friendly. From eco-friendly wedding venues to ethical wedding suppliers, there are a lot of ways to ensure that your special day is sustainable. It's just a matter of planning and creativity.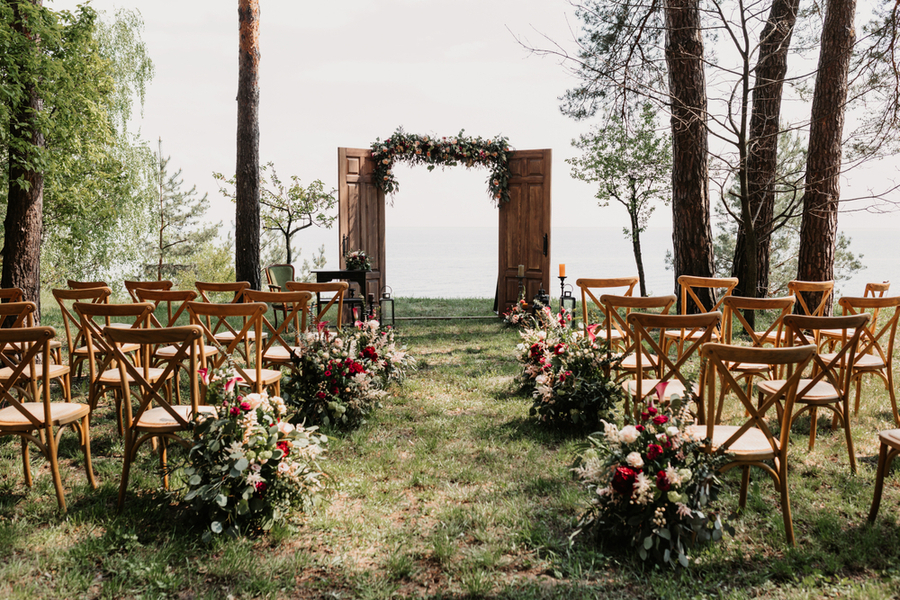 Location and Venue
When choosing wedding venues, there are several things you already need to consider. However, in terms of going green, you might want to add proximity to your consideration as it can significantly impact your wedding's carbon footprint. Remember that the nearer your wedding venue is, the less fuel is needed for travel. But if your heart is set on a destination wedding, then it doesn't mean that you can't have an eco-friendly wedding–it just means that you need to be more thoughtful when planning your transportation options.
Venues that are naturally decorated are also a big plus. Buying flowers, toppers, and other one-time use decorations can add a lot to your wedding's waste. Thankfully, there are a lot of beautiful venue options, such as these garden wedding venues in Metro Manila that you can choose from.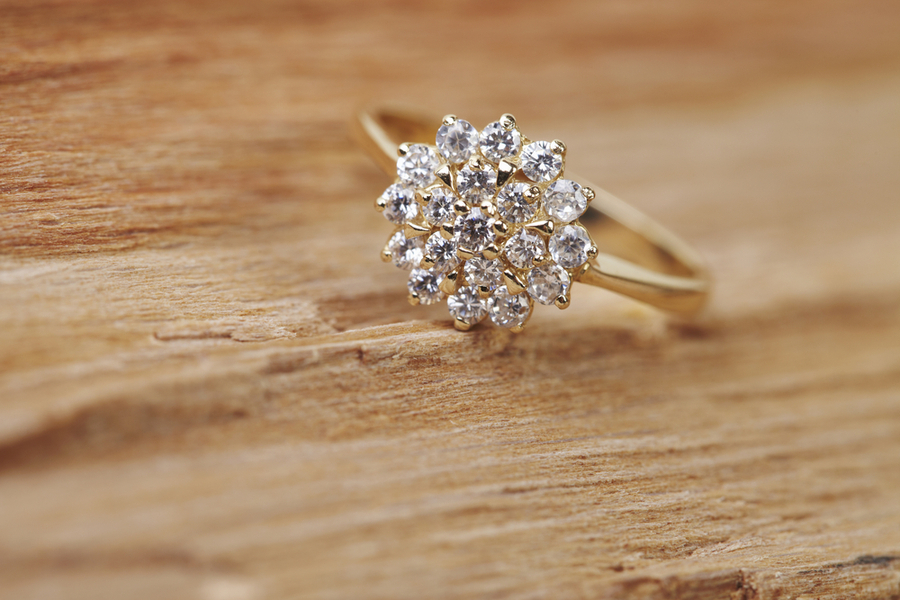 Rings and Other Accessories
Nothing completes an outfit like elegant accessories.
For a wedding, this usually means the wedding rings, as well as the bride's jewelry. Precious gemstones such as diamonds are often used for these accessories and while it may be tempting to choose the shiniest rock, that may not always be the most sustainable choice. Because of the environmental impacts caused by mining, some precious stones aren't the greenest option.
But that doesn't mean that you can't have the ring of your dreams! Nowadays, it is relatively easy to get sustainable wedding bands and jewelry without sacrificing style and aesthetics. Vintage sets, for instance, provide unique and beautiful pieces that have both style and character. Ethical diamond suppliers are also a viable option for brides who are extremely keen on making sure that their pieces come from sustainable sources.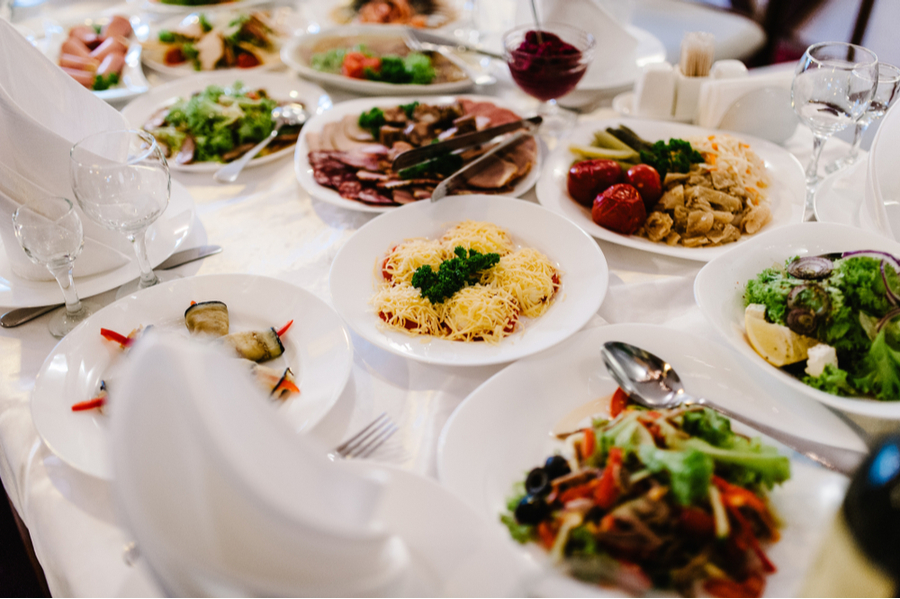 Food
Filipino celebrations usually have a lot of food. Weddings are definitely not an exception. If you want to adopt a zero-waste ideas for your wedding, then being more conscientious about your food is a must. A good way to remedy food waste is to opt for plate service meals instead of a buffet.
Aside from finding a way to deal with leftovers, working with an eco-friendly caterer is a huge plus. There's a wide range of eco-friendly caterers within the industry, so you can take your pick. If possible, try to find a caterer that sources their ingredients locally as it lessens carbon emissions and helps the farmers' livelihoods too.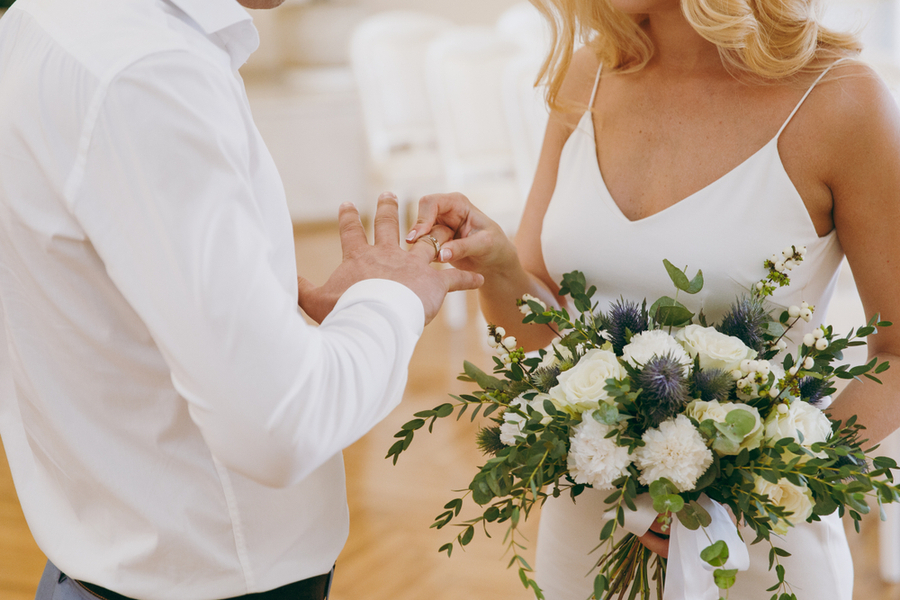 Dresses and Suits
A beautiful wedding gown and a crisp suit might be a standard for most nuptials, and your environmentally friendly, waste-free wedding is no exception! With the rise of sustainable fashion, it's become increasingly easier for couples to not contribute to textile waste. From using sustainable materials to reusing vintage clothes to renting your wedding dress and wedding suit, there are a ton of ways to find the perfect outfit without sacrificing style and elegance.
Honeymoon Locations
Who said you can't continue your eco-friendly vows post-wedding? If you truly want your environmentally friendly wedding to come full circle, consider going on an eco-friendly honeymoon. After all, celebrating your commitment to one another (and to Mother Earth) needs to be capped off by a fun and unforgettable experience.
Zero-Waste Wedding Ideas
Planning for a zero-waste wedding can be tedious, especially if you're quite particular about wedding details. But even then, there's absolutely no reason for you to sacrifice your dream wedding. After all, sustainability isn't about curtailing your desires–it's about finding the simplest and most accessible way to make things work.
If you're looking for tips to make your wedding more eco-friendly or if you simply want to see more sustainable wedding ideas, try out these simple green strategies: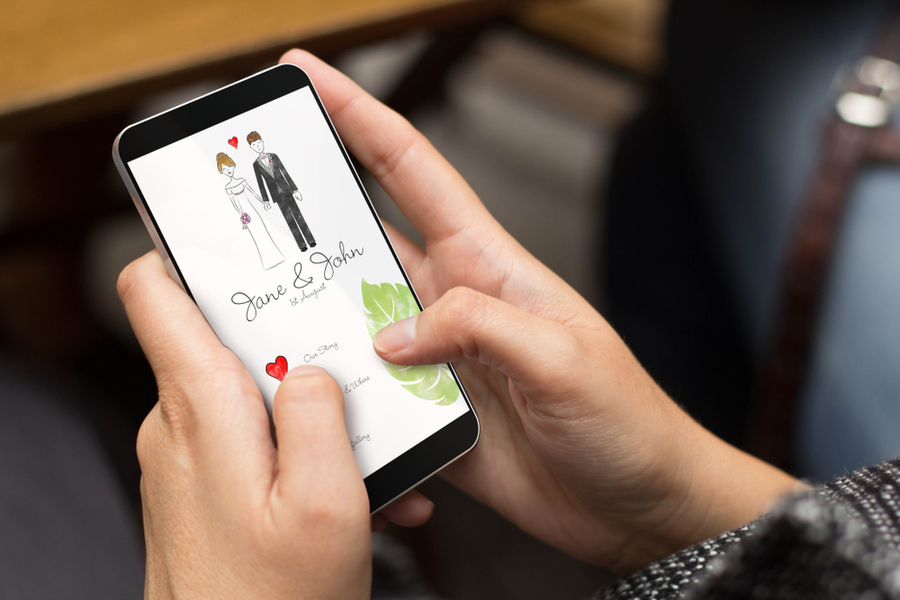 Send out Digital Invites
Invitations are a necessity for any wedding with guests, but the amount of waste printed invites generate can be quite large–especially if you have a large guest list. Digital invitations or save-the-dates easily solve this dilemma by eliminating the need to print out on paper altogether. It also cuts down your printing costs a lot!
Many invitation suppliers in the Philippines have added digital invites to their services in recent years. Kasali, for instance, offers beautiful digital invitations as well as clever Zoom backgrounds should you want to have a digital wedding. Sending out digital save-the-dates is an easy and cost-effective way to have an environmentally friendly wedding, so if your guests are relatively tech savvy, then consider this as a go-to option.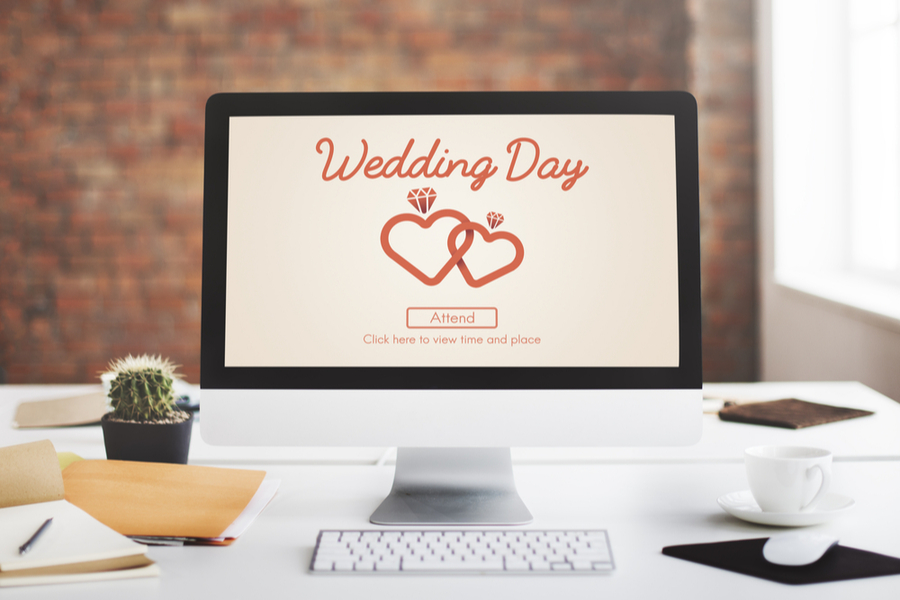 Have a Wedding Website
In line with keeping things digital and paperless, a wedding website is also a good way to keep everyone informed about your special day. If you opted to go for the digital invites, chances are, your guests will ask you for more details or a schedule. A wedding website gives you the equivalent of a schedule, itinerary, and whatever else you need it to be on a digital landscape.
Aside from convenience, having a wedding website is a pretty cool way to tell your story–should you wish to. Websites like The Knot let you create a custom wedding website for free, which lets you design and add things that you want to share to your guests. If you want to have an outlet that's equal parts convenient and cute, a wedding website will definitely add to your special.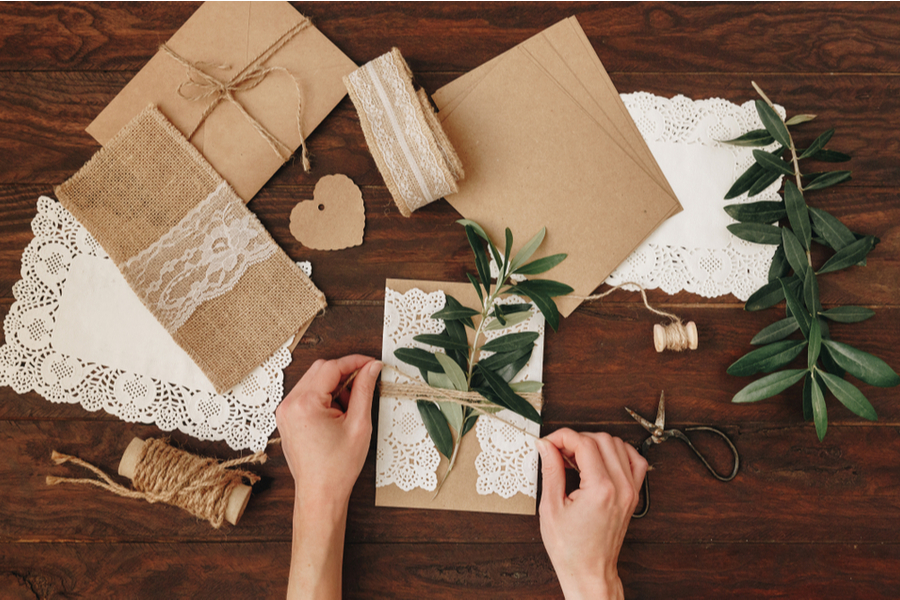 Try DIY-ing Your Wedding Paraphernalia
A zero-waste wedding might just be up a DIY couple's alley. From upcycled decorations to DIY wedding invitations, there's a ton of ways that couples can add a touch of their creativity to their special day with the do-it-yourself method. It's also an excellent way to repurpose resources you already have or to ensure that you're using sustainable materials for your special day.
There is a big caveat if you do decide to go the DIY route and that is time. Wedding planning can go by in a rush and if you're DIY-ing a lot of things, it can simply rush over your head too. If you're planning to go the DIY route, a small wedding might be easier to work with or you can choose one aspect of your wedding to DIY instead.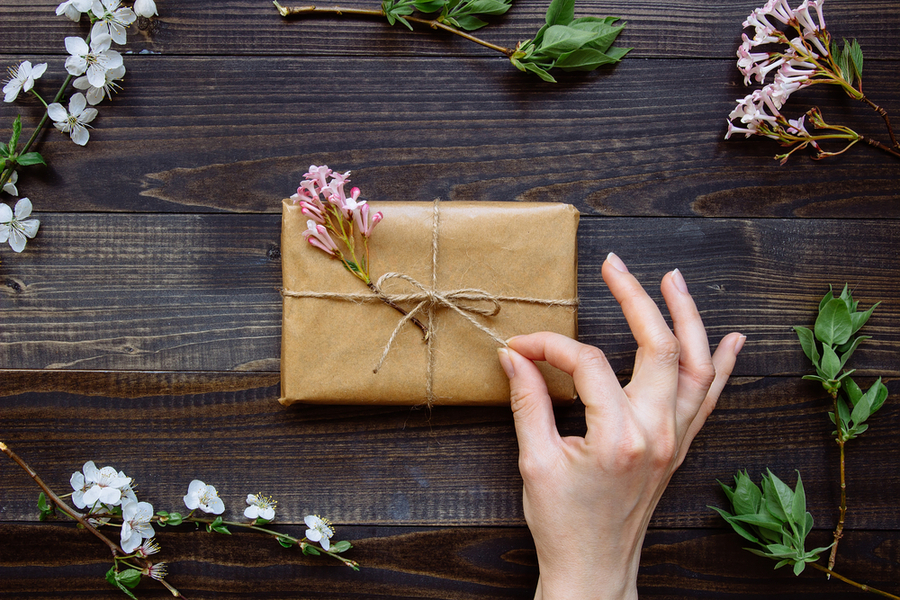 Opt for an Eco-friendly Wedding Registry
Shopping and weddings are one of the matches made in heaven and the fruits of that union are, of course, your wedding gifts. But as lovely as wedding gifts sound, they too have their fair share of pitfalls. Some gifts can contribute to the planet's waste, especially if we consider the packaging.
That doesn't mean you have to nix the wedding gifts altogether. Instead, you can opt for an eco-friendly wedding registry. Adding sustainable items to your list, choosing a sustainable shop, or simply requesting biodegradable packaging can ensure that your special day gifts keep up with your environmental consciousness.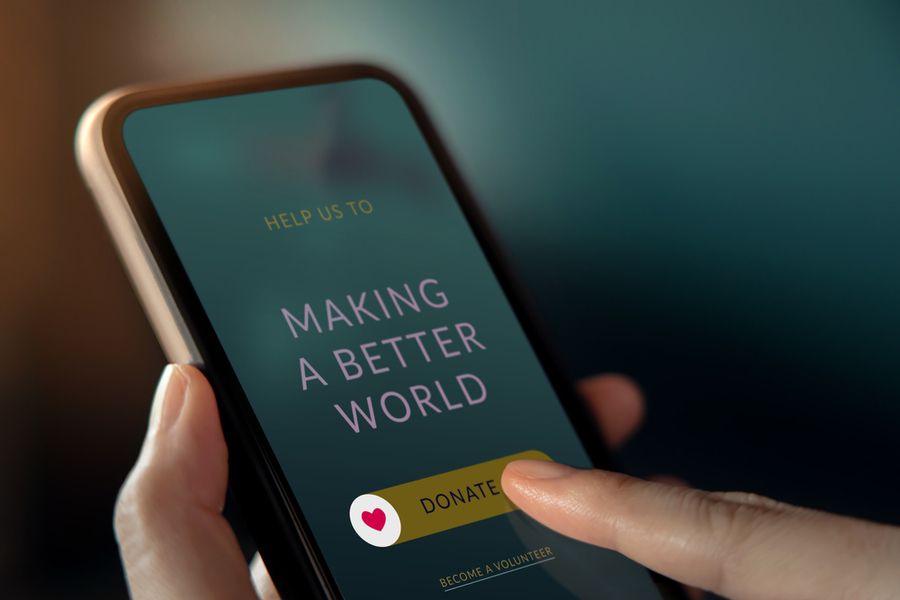 Give to Charity
If you and your partner aren't really keen on having gifts, consider having a charity registry. Instead of getting gifts, you can ask your friends and families to donate to a specific charity. While it's only been a recent practice, charity registries have slowly been gaining more popularity as it significantly lessens the excess of wedding gifts and contributes to a brighter future ahead.
In the Philippines, there are a lot of charities that you can consider. Keep in mind that some charities may already have a registry program, while some may be completely new to the idea. Talk to your favored charity or organization and iron out details of how your registry can work.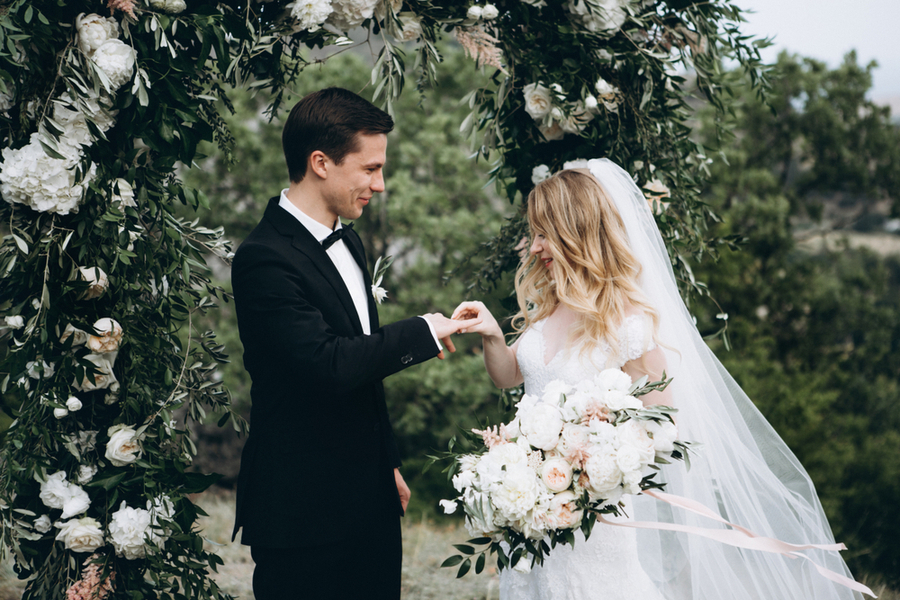 Schedule for a Daytime and Outdoor Weddings
An outdoor, daytime wedding is one of the easiest and most cost-effective ways to have an environmentally friendly wedding. Since you'll be having your wedding when the sun is up, chances are you won't need so many lights for venues and you'll also have beautiful lighting for your ceremony and reception. Outdoor weddings provide natural decorations to your wedding and reception area, limiting the need for excessive decor.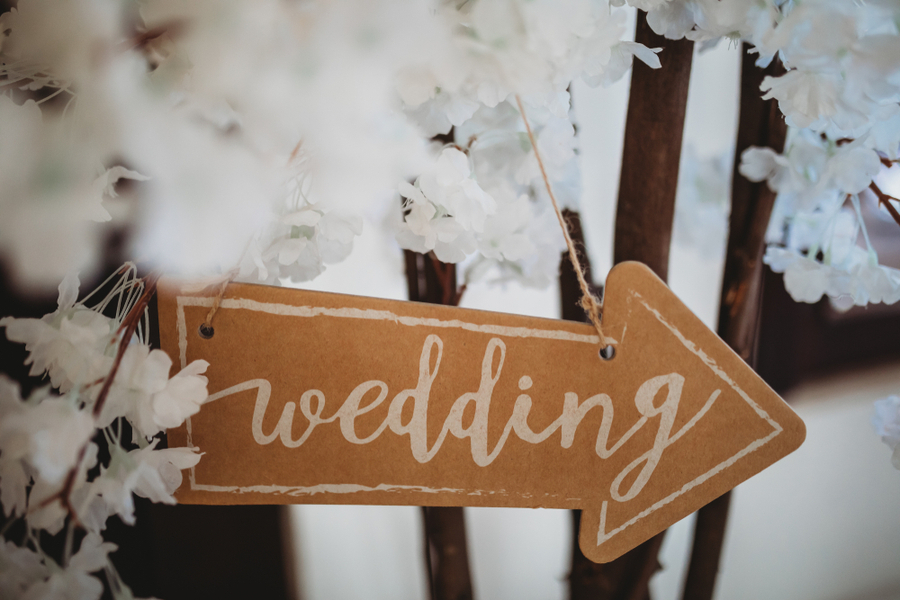 Reduce, Reuse, and Recycle Old Wedding Decorations
Cut down both budget and waste for your decorations by looking for old or used wedding decor. Since a lot of wedding decorations are only used once, you'll probably find ones which are still in excellent condition. From signages to trims, reused wedding decor can be used as is or repurposed for your theme and needs.
If there's an option to rent wedding decorations, you can also consider that instead of just buying them. This is especially true if you know you'll only be using decorations once. Scour through online marketplaces to special wedding and celebration shops to find elegant yet affordable wedding decorations that you'll love.
Try out Dried Flowers
Flowers are a major motif in many weddings. While freshly cut flowers are the norm, these can get a little too wasteful…especially for large-scale nuptials. Recently, however, dried flowers have been emerging as an incredibly beautiful and sustainable option for couples who want a rustic wedding theme that follows eco-friendly wedding tips.
If you're looking for something different yet sophisticated for wedding bouquets, dried flowers are also an excellent option. Treated with care, these flowers last up to three years–giving you a beautiful memento of your special day. The best part? They're biodegradable, so you don't have to worry about how to dispose of them when the time comes.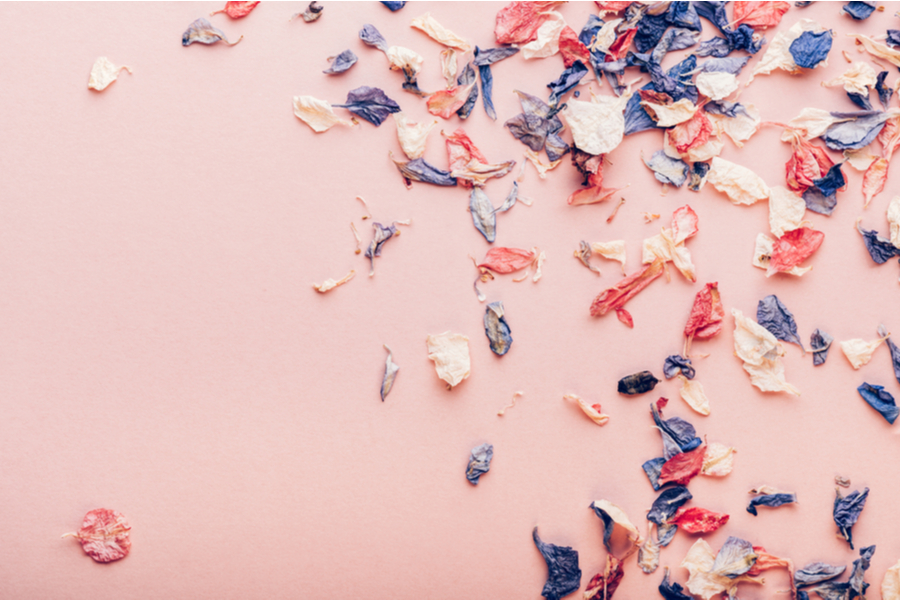 Nix the Confetti
Remember the Filipino tradition of throwing rice as the newlyweds come out of the church? Over the years, that tradition has changed and a variety of other materials were used. Unfortunately, these materials aren't the best choice for the planet.
If you're keen on having an environmentally friendly wedding, taking out this tradition altogether is a good choice. Of course, it's understandable if you (or some of your family members) want to keep this practice. Consider throwing dried petals instead to avoid food waste or plastics as a compromise.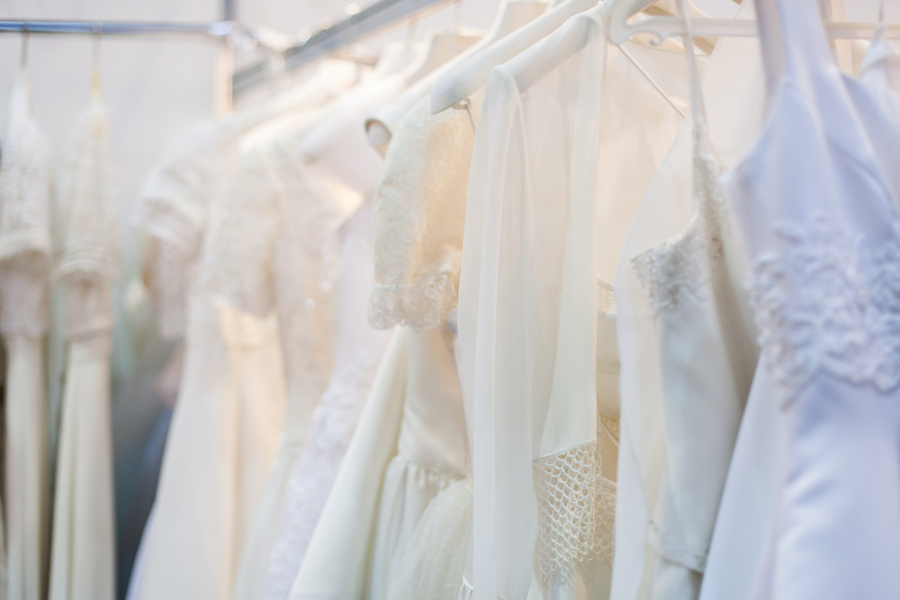 Shop Sustainable Wedding Fashion
Textile waste is one of the biggest problems in both fashion and the environment today. In 2017, it was estimated that 24% of adult Filipinos have thrown away at least ten clothes. Since then, this number has grown and by extension, the amount of textile waste that we produce has most probably increased as well.
Wedding dresses and suits are one of the things that couples look forward to–but it doesn't mean that you can't be sustainable about it. If you're dying to have a brand new custom gown, try to pick out a designer that sources locally and has a commitment to the environment like you do. Opt for sustainable fabrics or local fabrics as well, since they cost less in terms of carbon emission. Work closely with your designers and let them know that sustainability matters to you and we're sure that you'll have the gown and suit of your dreams in no time.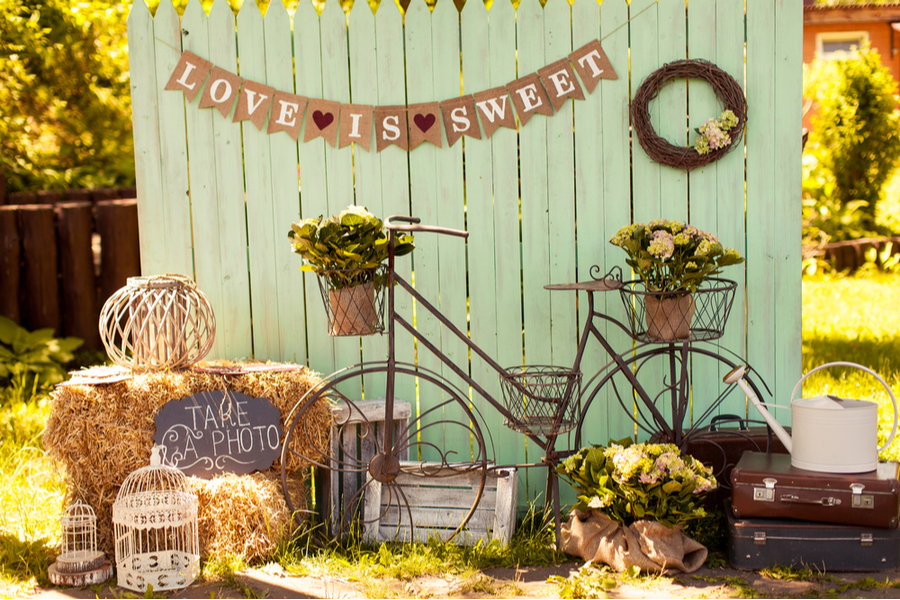 Go Vintage
One of the best sustainability wedding tips we've heard before was to go vintage. While we're sure that they probably meant dresses, this advice could easily apply to other parts of a vintage wedding, such as decorations. Vintage pieces provide a unique elegance and sophistication to any celebration and they also provide a sustainable option for the environmentally conscious.
The biggest drawback of going vintage is how hard it can be to find some pieces. While there are a lot of shops for dresses and apparels, both online and offline, there's a bit more difficulty finding matching accessories or sets for your wedding. Still, you can scour through your grandparents' house, old novelty shops, or even ask friends and family for help if you're committed to having a waste-free vintage wedding.
Distribute Plants or Seedlings as Wedding Favors
This one's for the plantito and plantita couple! Small potted plants or seedlings make cute and thoughtful wedding favors, especially if your guest list is also filled with green thumbs like you. Just be sure to give them some instructions on how to take care of their giveaways.
Go Green Giveaways provide quirky potted succulent arrangements that your guests are sure to love. Of course, you could also contact your local flora shops or find suppliers for easy-to-grow seedlings. Either way, you'll be leaving your guests and Mother Earth with a beautiful remembrance of your special day.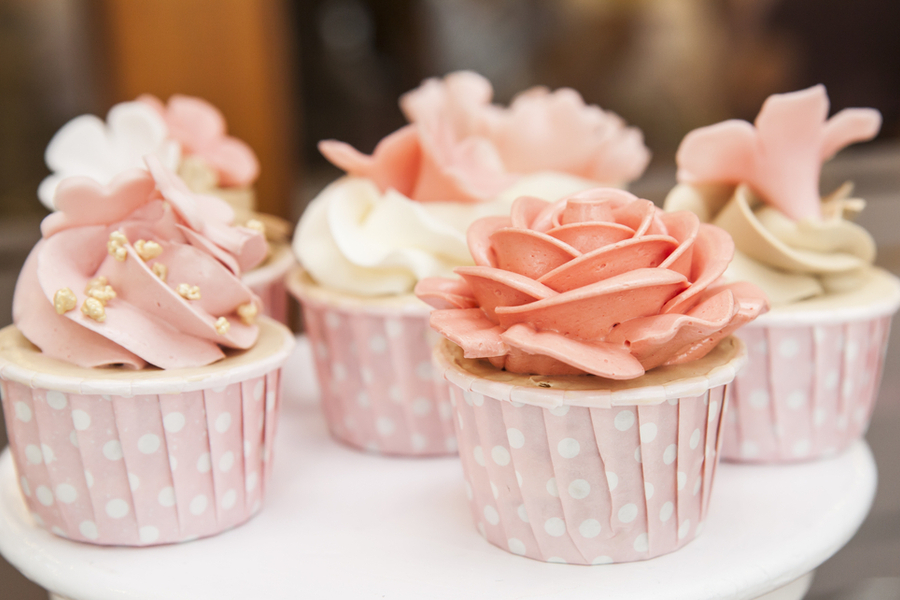 Give Away Edible Wedding Favors
Cap off your sweet celebration with…what else? Sweets!
Edible wedding favors are always a joy to have and you can almost always guarantee that your guest will consume them. Pick out small favorites like cupcakes or brownies and distribute them to your guests when the party ends. They'll love you for the delicious dessert and will end the day with a smile on their face.
How much does a waste-free wedding cost?
An environmentally friendly wedding can rake up a higher cost than the average 100,000 PHP because eco-friendly materials are often a touch more expensive. On average, there's a 70-85% markup on eco-friendly options, but that's because suppliers pay for both ethical and sustainable materials and fair wages for their workers. But does going green mean going over budget?
Thankfully, no. While having a wedding that's 100% sustainable is never a bad thing, it's also not a bad thing to have conventional wedding aspects thrown in. Remember that a wedding depends on your budget and your preferences, so if you really want to go sustainable, then you can do so in such a way that works for you. After all, nobody expects you to do all the things listed in this article–so neither should you.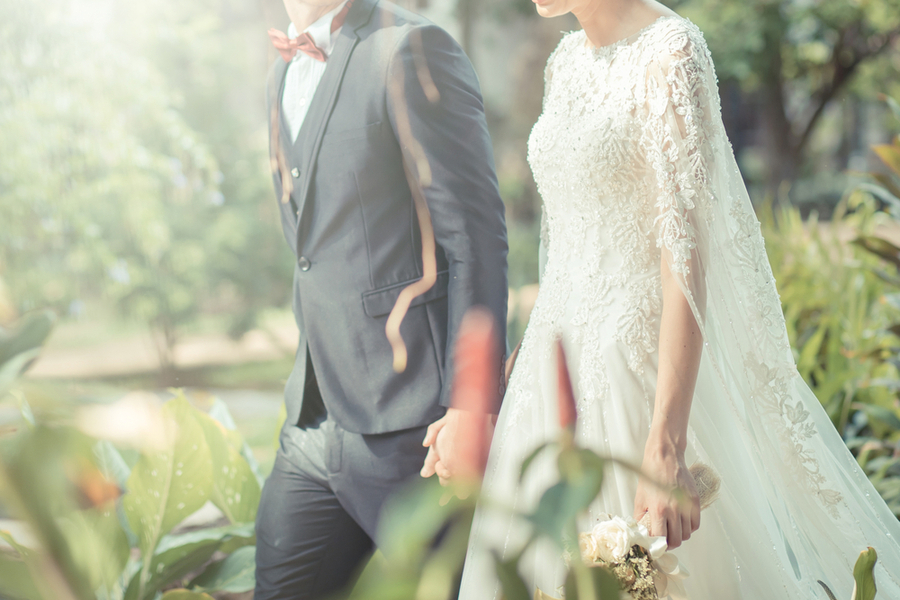 The (Environmentally Friendly) Wedding of Your Dreams
Weddings are a joyous reflection of a couple's union. It shows their personalities, stories, and commitment. And if you and your partner have a commitment not only to each other but to our planet as well, then what better way to show that than a sustainable, waste-free wedding?
I hope this article helps you plan out your special day and I hope you have fun finding ways to be green!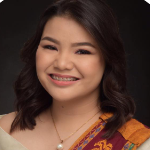 Joey Cole is a digital content writer from Laguna. When she's not looking at her task list, she's probably obsessing over another anime show, looking at pictures of food, or adventuring all over Faerun with her online DND friends.