We love the clean lines, neutral colors, and simplicity of a modern minimalist wedding, but there's something absolutely swoon-worthy about a vintage wedding theme in the Philippines. Maybe because with a vintage motif wedding, there are just so many different styles and time periods to draw inspiration from.
Whether you just love the vintage trend or you want to live out your dreams as a retro bride, the Nuptials team is here to help. We love writing about beloved wedding themes in the Philippines so if you need inspiration for a vintage motif wedding, you're in the right place.
Check out these modern and classic vintage wedding theme ideas that will fill any reception with whimsy and wonder.
What is a Vintage Wedding Theme?
First things first, let's discuss what constitutes a vintage wedding theme. Open any dictionary and you'll see vintage defined as something of old, recognized, and enduring interest — specifically something of importance or quality from the past. Going with this definition, your vintage wedding theme ideas can include any concepts from the glitz and glamor of the Roaring 20's to a romantic and intimate Victorian-inspired backyard wedding.
If you want to go for a Filipino vintage wedding theme, you can even ditch the modern wedding dress and wear a Filipiniana to the altar. The opportunities are endless! As long as your wedding feels like a blast from the past, it can be considered a vintage wedding.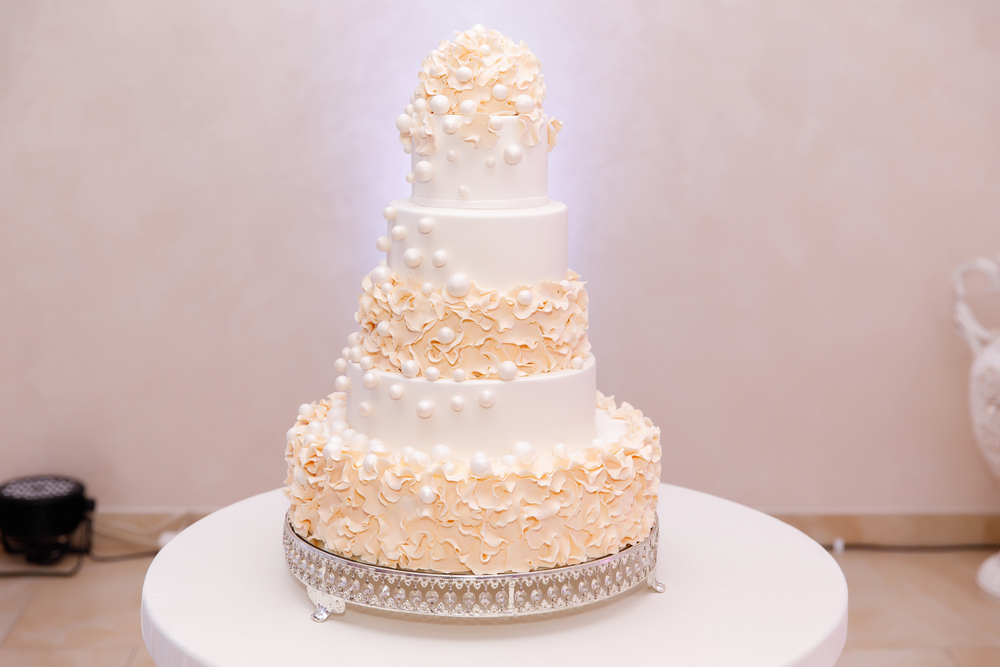 Vintage Wedding Theme Ideas for Your Inspiration
The vintage wedding theme is not uncommon in the Philippines. For instance, Georgina Wilson and Arthur Burnand's wedding was the epitome of a stylish and classic vintage wedding theme. Their reception was held at the lush and scenic English countryside, where their guests were served English tea.
When '90s pop idol Jolina Magdangal got married to Mark Escueta, she wore a simple hippie-inspired gown and flowers in her hair. It was a down-to-earth wedding full of whimsy and pastel-hued paper lanterns — a perfect example of a modern vintage wedding theme.
While you can certainly get inspiration from these celebrity weddings, we've listed down some vintage wedding theme ideas for you to try out.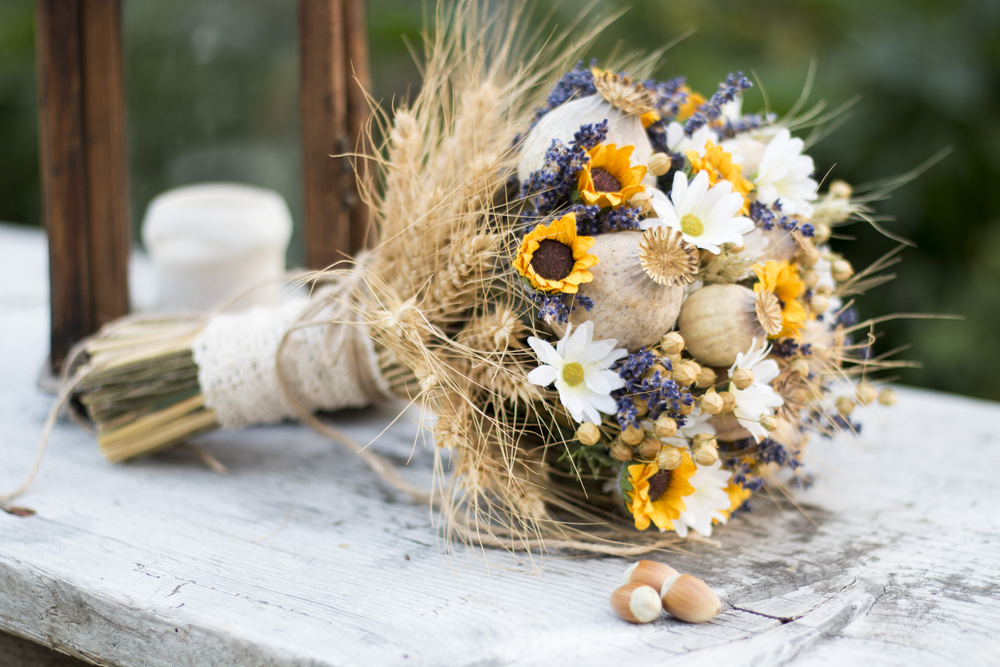 Wedding Color Theme
Vintage wedding color themes can consist of a myriad of colors, often similar to those of a rustic wedding. To create the ideal vintage wedding theme, we suggest mixing cool tones with brighter colors such as mixing red with gold, blue with white, and light yellow or gold with gray. Gray is a common color used in most vintage motif weddings as it mixes well with blue, gold, and even orange.
Light shades of green mixed with cool tones also make perfect colors for a vintage wedding theme, as well as deep colors mixed with cool light tones — think pastel pinks and baby blues against rich shades of browns and grays.
Bridal Look
Choosing a gown for a vintage wedding theme in the Philippines is easy. Look for gowns with lace or dresses with pearls embroidered on them for a truly vintage feel. If your church and reception will be in an air-conditioned venue, you can wear a long-sleeved dress too.
For accessories, it's best to wear a Juliet veil with its cloche style cap and trailing tulle. Adorn your bouquet with a brooch and then wear heirloom jewelry for that classic vintage touch. You can also wear white gloves or a vintage tiara.
Lastly, consider experimenting with old-fashioned hair updos to create the perfect vintage bridal look. Add lace or ribbons to hold your hair in place.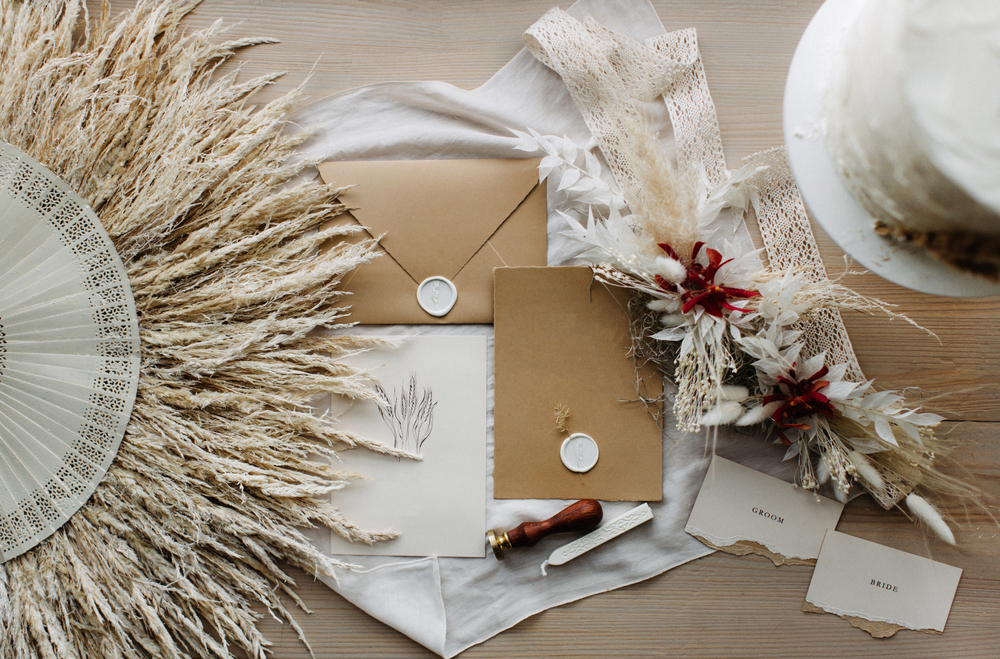 Vintage Stationery
Vintage stationery can be used for your DIY wedding invitation cards, save the date cards, and place card settings. To add more to your vintage wedding theme, you can use vintage stamps to decorate the cards. You can easily find vintage stamps at stationery stores or in online shops like Papemelroti.
Remember that choosing the perfect vintage stationery is the first step to get your vintage motif wedding off the ground. To fit your theme, make sure to opt for any stationery that has an off-white older appearance. You can also use calligraphy on your invitations.
If you can't find vintage stationery, try this DIY hack: simply mix a small amount of instant tea with equal parts water. Place the stationery (preferably thick ones) flat in the water and then let them sit overnight. Come morning, use tweezers to pull out the stationery and then allow them to dry for 24 hours. Afterwards, you'll have stationery that looks like it comes straight from the Victorian era.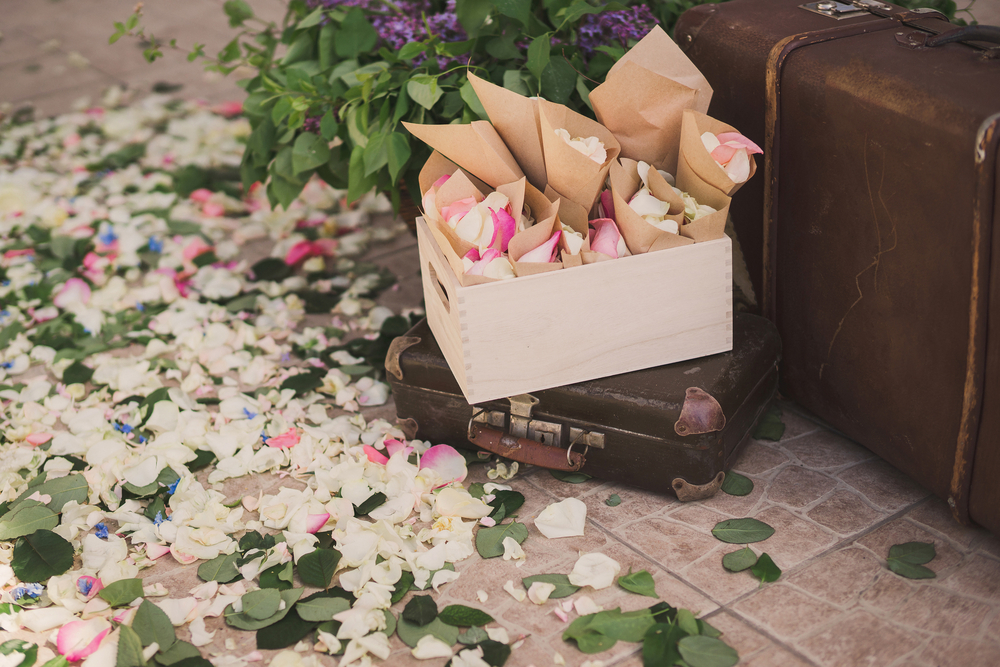 Indoor Decor
Low vintage lighting is a great tip for any modern or classic vintage wedding theme. To create a soft ambience, you can use small tea light candles — whether they're authentic or battery-powered ones. Consider having a light-colored backdrop behind the wedding party's table, preferably yellow, pink, or blue in color.
For seating, you can include vintage barrels adorned with lace for a bit of extra flair. You can also go for vintage ice cream parlor chairs (the ones with a twisted heart design) if you can find any. Place these seating options around circular tables with simple white or cream-colored linens.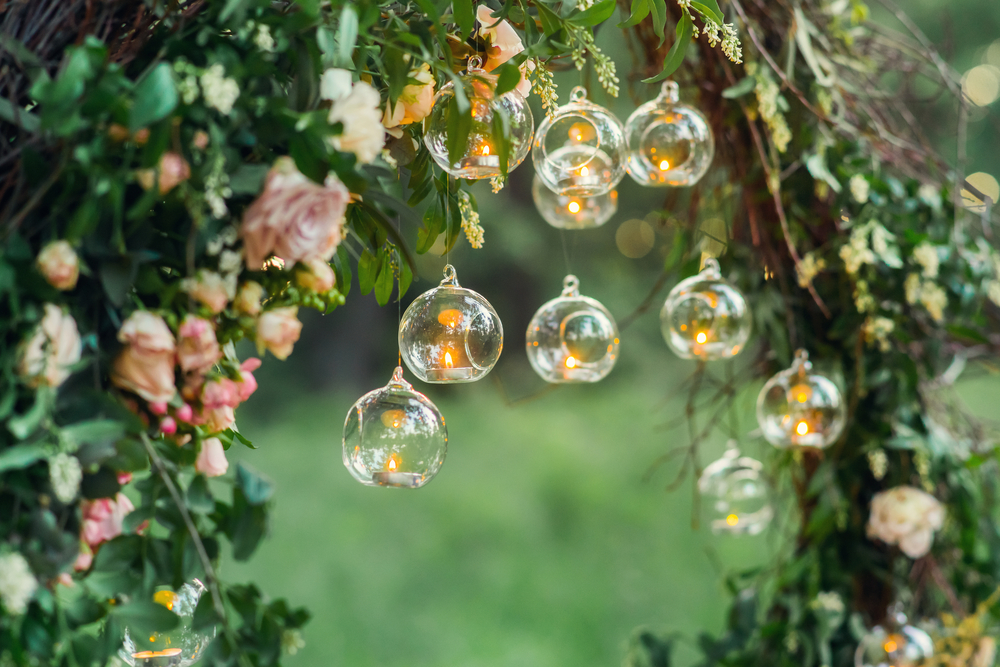 Outdoor Decor
Outdoor decor for a vintage-themed wedding can consist of items such as vintage ceramics or pottery, fresh and dried flowers, and hanging fabrics. You can even include vintage items such as decorative bird cages, rose gold vases, string lights, or floral prints to spruce up the decor.
Wine barrels also make for great vintage decor. You can also create a backdrop made out of  hanging fabrics so there's a fantastic place for guests to take photos during the celebration.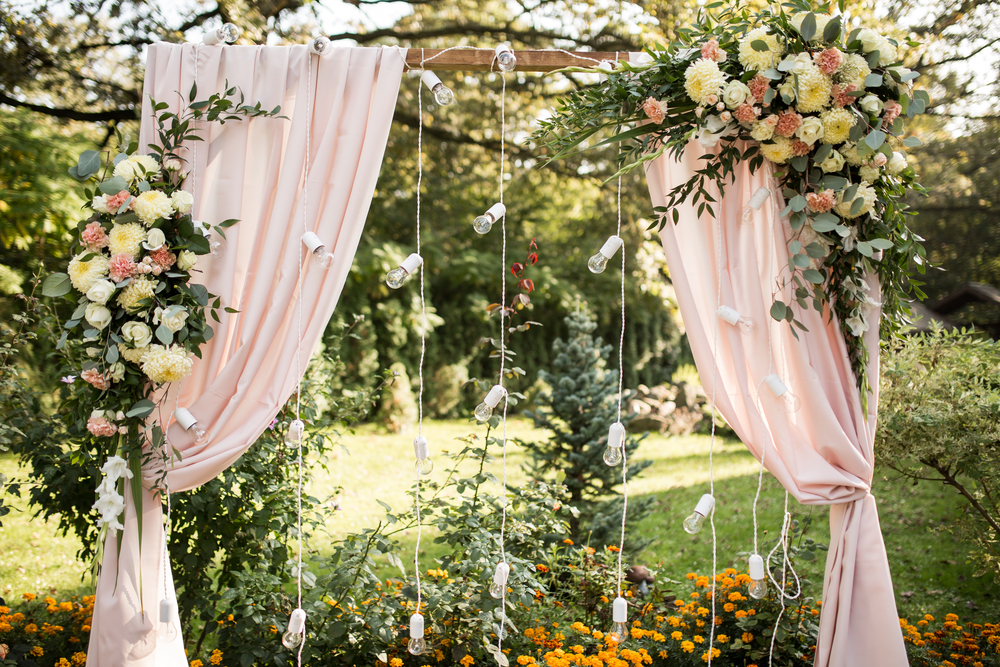 Ceremony
Vintage wedding theme ideas for your ceremony can be as simple as adding vintage lamps or dried flower bouquets wrapped in ribbons or lace along the wedding aisle. Don't be afraid to place everyday vintage items around your ceremony space such as birdcages, candlesticks, and old trunks.
For your grand exit, you can drive away to your reception venue in a classic vintage car.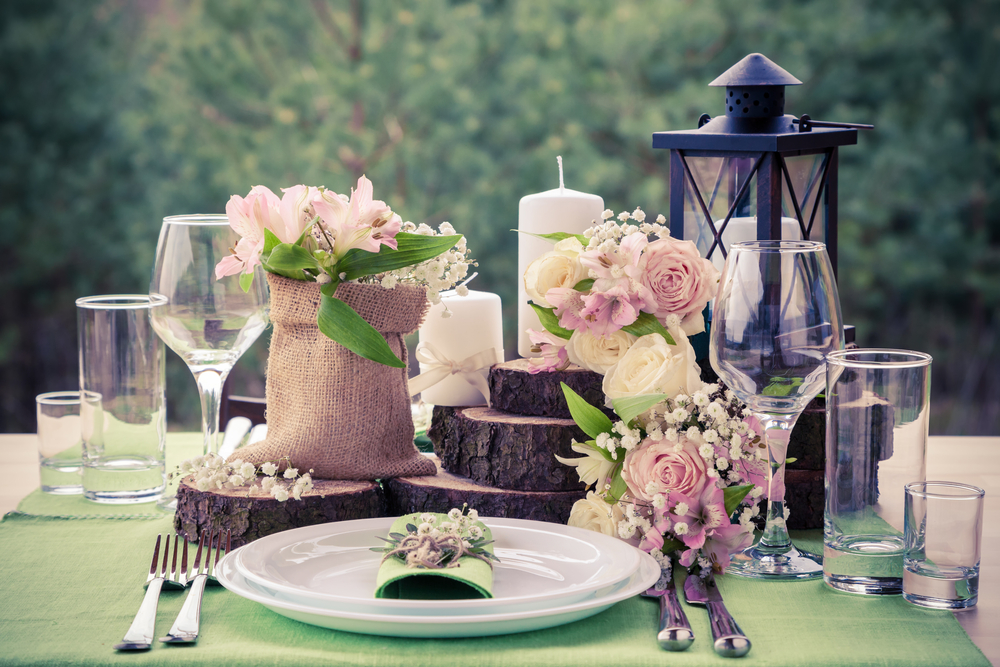 Reception
The decor of your reception should fit your vintage wedding theme. As a start, use colored fabrics to set a formal tone. You can then add vintage mason jars with dried flowers as the centerpieces for the tables. For an added vintage feel, you can also add tealight candles on the tables.
While you can opt for a banquet hall or a hotel ballroom, venues that exude old-world glamour are best for a vintage-themed wedding. La Castellana in Intramuros, Manila and Casa Juico by Las Casas Filipinas in Quezon City are just some of the popular venues for a vintage motif wedding. They're especially perfect for a Filipino vintage wedding theme.
Once you get to book these venues, you won't have to work so hard on your decor as the venue already fits your vintage wedding theme.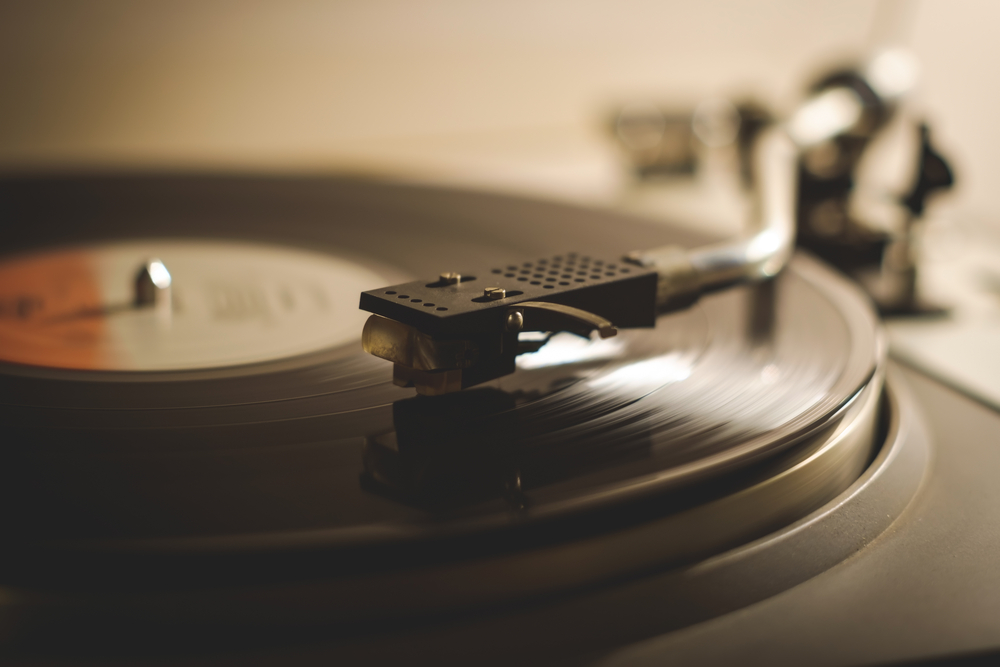 Music
With so many good love songs, choosing the perfect ones for your wedding can be difficult. The best advice is to include the ones that speak the most to your heart and put them all on a playlist.
But if you want to stick to your vintage wedding theme, we've got you covered with modern love songs that have an old-fashioned sound. We've compiled them for you:
"All of Me" by John Legend
"Amazed" by Lonestar
"Fly Me to the Moon" by Frank Sinatra
"At Last" by Etta James
"I Only Have Eyes for You" by The Flamingos
"Crazy Love" by Van Morrison
"Steady As We Go" by the Dave Matthews Band
"L-O-V-E" by Nat King Cole
"Your Song" by Elton John
"Lost in this Moment" by Big and Rich
"Wonderwall" by Oasis
"You're my Best Friend" by Queen
You can also include songs from the fifties and the sixties. Classical music is also a good option for background music during the reception, especially when your guests are eating.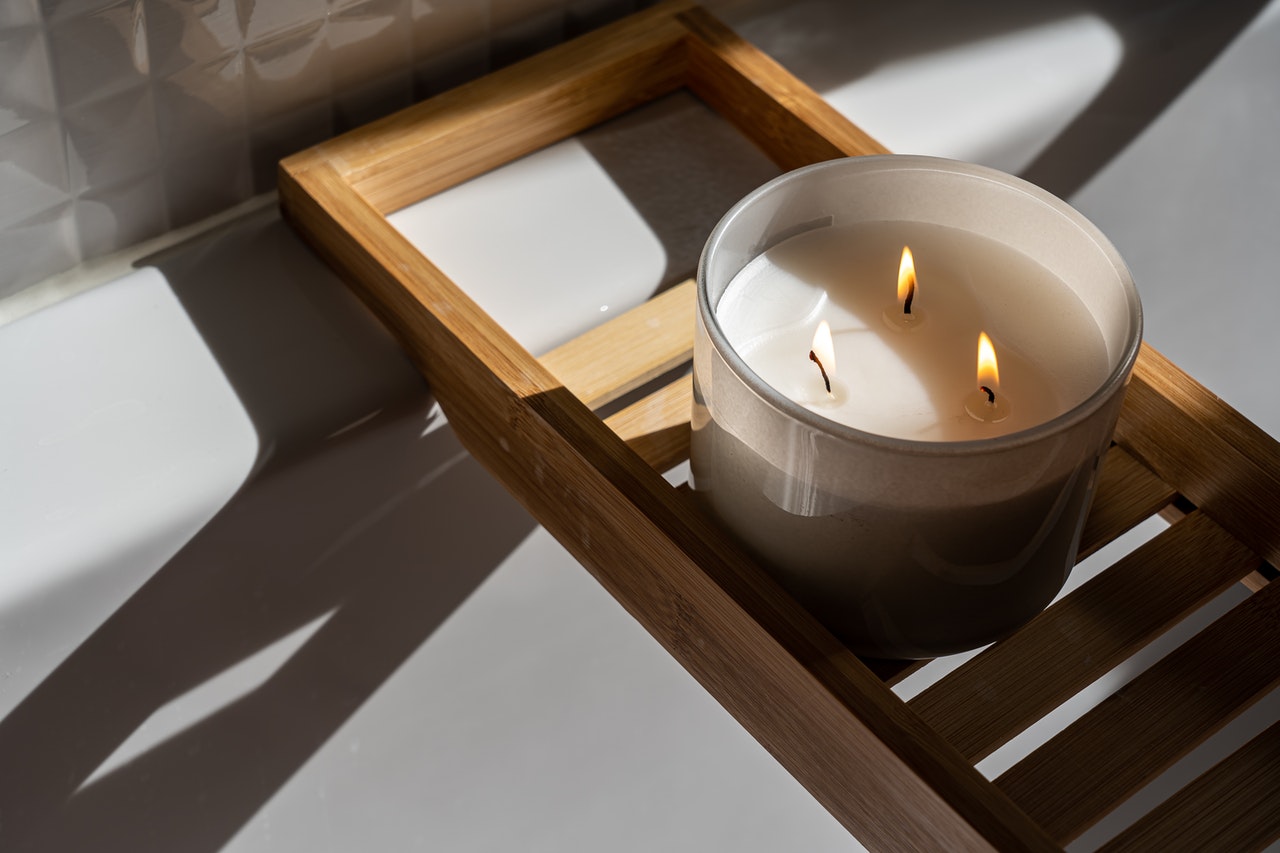 Wedding Favors
When you think of vintage wedding favors, the first things that pop to mind may be beaded purses, decorative hand fans, or anything ornate with floral and lace accents. While those are definitely beautiful giveaways to send to guests, you can also go for unique vintage-style wedding favors such as:
Scented candles. These are all in the rage now and you'll find tons of chandlers on IG selling hand-poured soy candles. Our top picks for a vintage-themed wedding include Home Studio Scents and Elemento. If they're too pricey, you can easily find vintage-style candles on Shopee.
Artisan soaps. Handmade soaps make for perfect vintage-style wedding favors and they're practical too! Shops such as Soak Artisan and Mabula offer a wide range of handcrafted soaps to choose from.
Sweet treats in burlap bags. Want an adorable yet affordable vintage-style wedding giveaway? Fill a burlap bag with treats such as biscuits, chocolates, bite-sized cookies. Wrap them up with lace or twine for an added vintage touch. Don't know where to get burlap bags in bulk? This Shopee store sells 10 pieces for only Php109.
The great thing about vintage-style wedding giveaways is they can be as creative as you want them to be! They don't have to cost a lot either, as long as you know where to find shops that sell affordable ones in bulk.
Celebrate Your Special Day with a Vintage Wedding Theme
No matter which historic period you choose, there are so many ways to bring a vintage wedding theme to life in the Philippines. Whether it's by choosing the perfect venue to wearing a lace-embroidered gown to incorporating antique furniture to your reception area — the ideas we've outlined above are just the beginning! And as vintage wedding theme ideas never go out of style, you can use the tips above for a vow renewal ceremony too.
Now that you've taken some inspiration from this article, it's time to start planning your wedding. Our best tip? Have fun! Getting married is a once-in-a-lifetime event, cherish every moment of it, even the ones that lead to the big day.
Happy planning! Chryss loves ice cream, literature, and East Asian pop culture. She would like to pet your dog.