Wedding rings serve to symbolize the eternal, undying love between a married couple, which is why Nuptials PH is here – to help you find where to buy affordable wedding rings in the Philippines. So, if you're looking for a beautiful engagement ring that will sweep your ladylove off of her feet as you propose, or a classic pair of timeless wedding ring designs to wear 'til death do you part, then keep reading on.
Where to buy wedding rings in the Philippines
Given that wedding rings are bands meant to go on your finger every time you're out in public to constantly remind you of your wedding vows, it's best to always choose a ring that you like. Whether you prefer a ring that suits your style, or one that is comfortable to wear, the important thing is that you always remember its purpose: to symbolize eternal love and devotion. That being said, with the average cost for a pair amounting to 15,000 PHP, how much should you spend on this fancy symbol of love?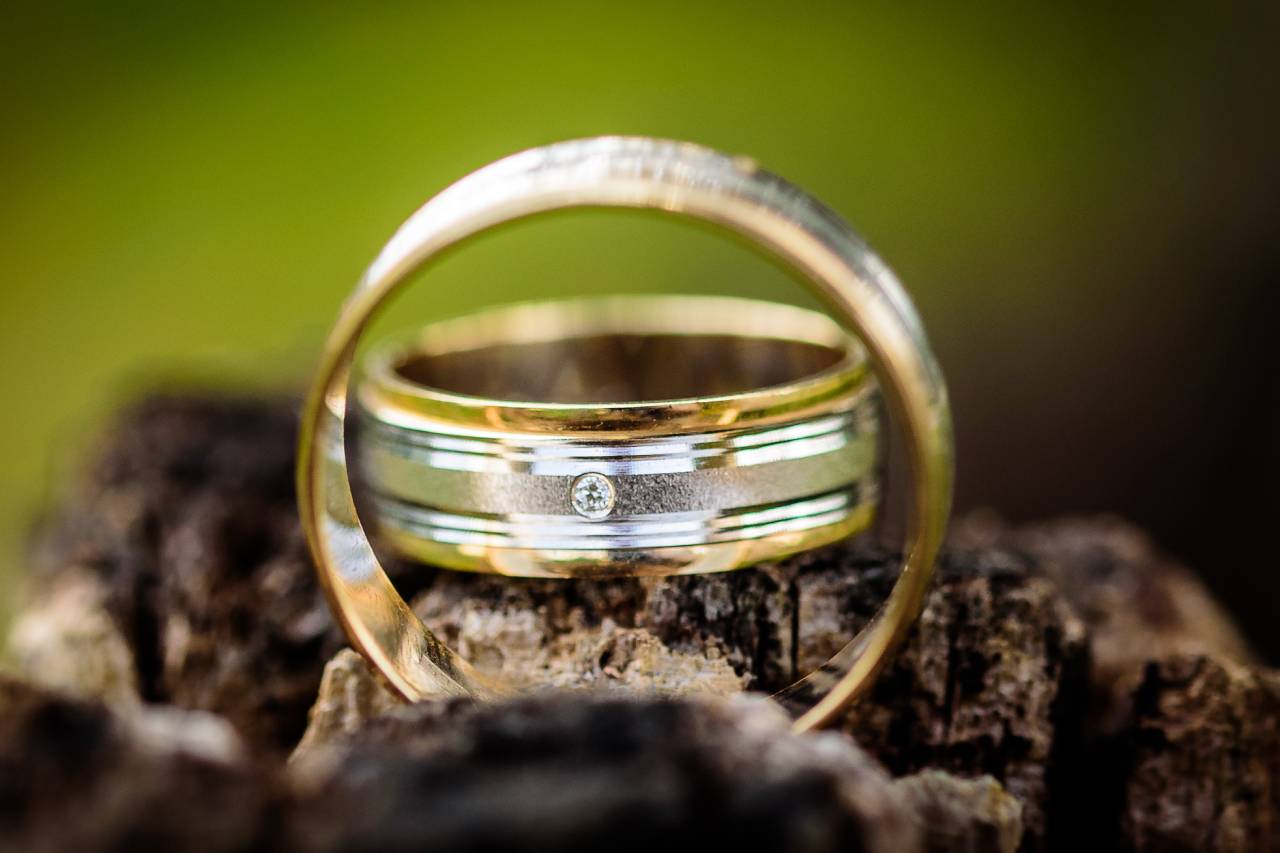 With a wide range of vendors available in the market, how does one choose where to buy wedding rings in the Philippines? And how does one know that they are getting a good wedding ring price? Here are some of the more popular shops that specialize in these tiny promises of a tireless forever:
Tiffany & Co. celebrates the blessed bond that comes with marriage through wedding band sets that serve to "stand for love in all its forms." And truly, with every stone – from the largest rocks to the most intricate of pebbles – the craftsmanship is exacting. As the brand that has helped transform wedding proposals across the world and fulfill the dreams of many a lover, Tiffany & Co.'s wedding rings are not without its iconic heritage.
Fortunately for you, flying all the way to New York City won't be necessary. You can find these elegant pieces in three stores in Metro Manila:
Makati City – Rustan's
1st floor, Rustan's Department Store
Ayala Avenue, Ayala Center
Makati City
Mobile: +639178077191
Makati City – Greenbelt 4
Ground floor, Greenbelt 4
Ayala Center Malls
Makati City
Mobile: +639178507250
Mandaluyong City – Rustan's Tower
2nd floor, Grand Atrium, Rustan's Department Store
Shangri-la Plaza Mall
Mandaluyong City
Mobile: +639178077192
Depending on the band's material, cut of the diamond, clarity, and carat weight, a wedding ring from Tiffany & Co. will cost you anywhere between 525 USD or 26,253 PHP for the handsome, graphic lines and bold grooves of the Paloma's Groove™ in silver, and 19,300 USD or 965,098 PHP for the Etoile Five-row Band Ring, which is adorned with brilliant diamonds in platinum.
Since 1986, Karat Gold has been around to offer an extensive selection of classic and contemporary wedding rings, among other kinds of jewelry, at a range of price points. With various metals, such as platinum and gold, alongside precious gems available in different cuts, sizes, and clarity, customizability is no problem. Find the unique pair to serve as the symbol of your marriage! You can visit and contact Karat Gold at:
Karat Gold Phils Inc
3rd Floor Mega A
EDSA corner Doña Julia Vargas Ave
Mandaluyong City
Philippines
Tel: (02) 8633-4988
Email: info@kgphi.com
Choose from a selection that ranges from pairs of 18K gold to satin wedding rings and find the perfect match.
J's Diamond presents gifts of love through fine jewelry, such as engagement rings and bridal bands – a showcase of special, refined pieces that serve as a testament to a couple's marriage. With over two decades in the industry, J's Diamond's popularity in Hong Kong and the Philippines can be seen in the quality of their work: classic silhouettes in exquisite and tastefully designed wedding bands. Operating under the "new normal," you can find their stores here:
Lucky Chinatown
Unit 2-9B, 2nd Floor, Lucky Chinatown
Binondo, Manila
Tel: (02) 8254-9097
Mobile: +639153939320
SM City Dasmarinas
Lower Ground Floor, SM City Dasmarinas
Governors Drive, Dasmarinas, Cavite
Tel: (02) 8437-1017
Mobile: +639954880221
Ayala Malls Manila Bay
2nd Floor, Filipino Village, Ayala Malls, Manila Bay
Diosdado Macapagal Boulevard, Paranaque City
Tel: (02) 7752-3712
Mobile: +639954880221
Ayala Malls Trinoma
North Ave. corner EDSA, Quezon City
Tel: (02) 7915-5820
Mobile: +639662137739
J's Diamond offers a diverse range of styles for both bride and groom, or husband and wife. A wedding band for the bride, such as the Diamond Ingrained Gold Stipple Highlight Band, is currently discounted at 20,800 PHP, while the Diamond Clustered Double Gold Band costs 110,000 PHP. As for the groom, the Interior Diamond Polished Gold Band is discounted at 13,624 PHP, while their Gold Framed Eternity Band is also at a discounted price of 88,720 PHP.
Affordable wedding rings in the Philippines
If you're intent on searching for affordable wedding rings in the Philippines, you'll really have to go around Metro Manila to find the perfect pair of wedding bands for you and your partner. The Arranque Market in Manila is home to a string of jewelry stores that you can visit and talk to for the best deals when it comes to wedding rings and other sorts of jewelry. You can also watch this video by monjan TV, "Budgetmeal na Wedding Ring sa Ongpin," where they scour Ongpin Street in Binondo, Manila for the pair of wedding bands that fit their criteria: style and cost.

Indeed, wedding rings play an important role in a wedding ceremony just like any other of the bridal accessories, but it's a part of the marriage that should have a lasting significance, extending into the most mundane moments of your everyday life. As the symbol of your promise to love and to hold each other at all times, your wedding bands are the physical and tangible manifestation of your undying love. That being said, it always helps to remember that you can't put a price tag on love and devotion. After all, anything material in this world is practical – wedding rings included – so long as you can afford it.