Let's be real for a second and talk about how getting invited to weddings can be either of these two things: an event you look forward to attending or a drag you find difficulty squirming out of. If you're mostly invited to the first thing, then that's awesome! As for the second one, here's a tip: just be upfront about not going and think fondly – if not thankfully – that you were thought of as a guest. That being said, whether or not you do decide to attend or skip a wedding, are there any rules about giving gifts?
Wedding Gift Etiquette: Are You Required To Give a Gift If You're Not Attending?
When it comes to gift giving, there are no known rules that explicitly state it's a requirement to get the marrying couple a wedding gift, regardless of a guest's attendance. Many couples will say that your time and presence is already the best wedding gift you can ever give. However, while it's not considered rude to not give wedding presents, getting the couple something is going to be much appreciated – whether you do attend or not. So, the short answer to this question is: no, giving wedding gifts is not a requirement if you choose to skip a wedding.
The only real indicator for giving gifts is your willingness, as an invited guest, to give. This will often depend on your relationship with the couple. If you're an acquaintance with no real or deep bond, then it probably won't be a deal at all, if you don't attend or don't get the couple a wedding gift. It surely will be nice, though, if you got them a greeting card sincerely wishing their marriage well and everlasting. After all, they included you in their guest list.
Close friends and family will often choose to give wedding gifts, regardless of their capacity to be there for the couple's special day. As a friend or relative of the bride or groom, getting them presents are easier these days through gift registries. There are also tons of creative and interesting wedding gift ideas for couples available online. From personalized gifts that you can either buy or DIY, there are many ways to show your appreciation and support in celebrating the wedding of your dearest friend or kin.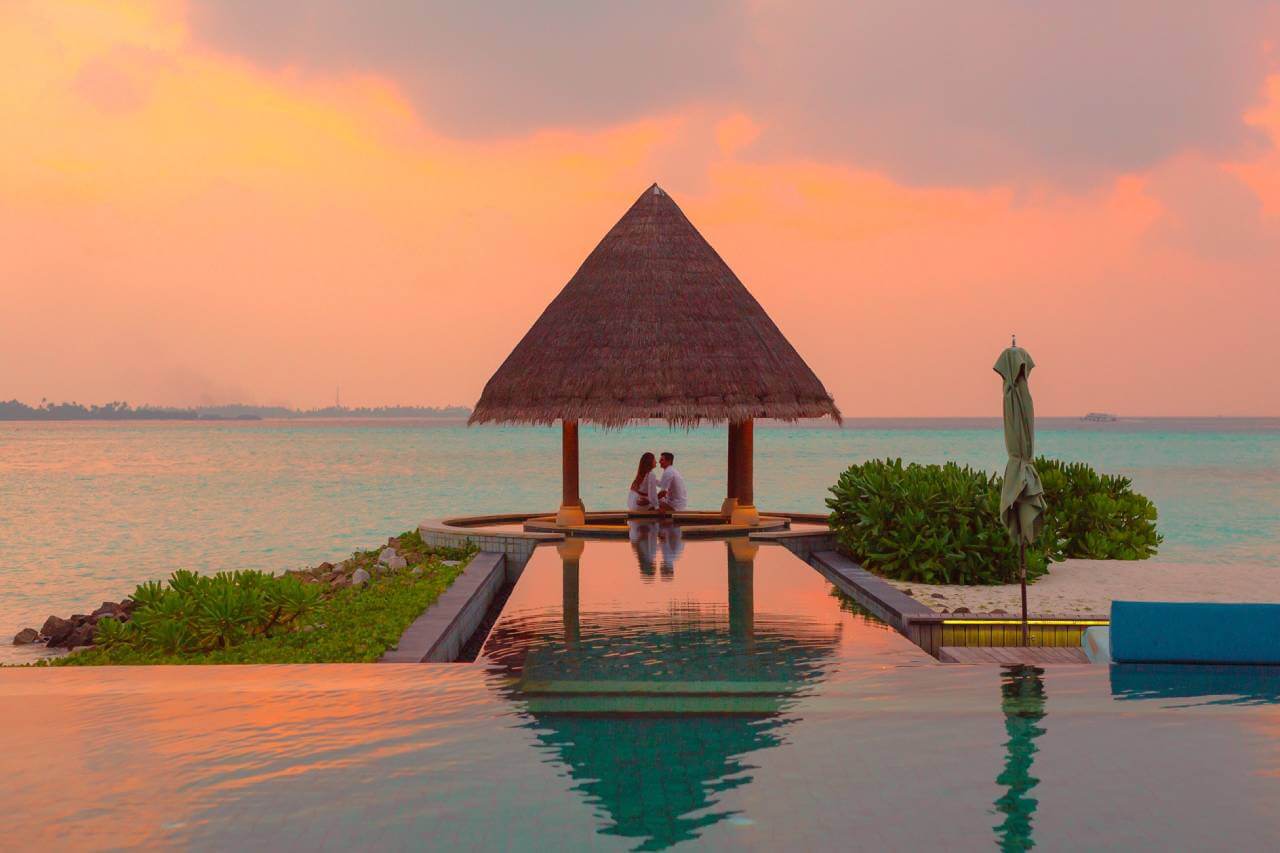 Wedding gift ideas When Not Attending
Should the scheduling gods fail you or any unfortunate incident occur, and you can't make it to the wedding of a beloved friend or family member, then here are some ways to make up for it through gifts:
Getting them a greeting card is the simplest, most affordable, yet generically sincere way to show your appreciation and support. It is also much more endearing when it's personalized and there's some cash in the card.
Check their gift registry, if available, and find something you'd like to get them.
While household appliances are a great idea, it also helps to check with the couple, because what would they do with three rice cookers, right?
If you happen to be a resort and spa owner, have a beach in the province, or manage a travel business, why not get the couple an all-expense paid trip that they can use for their honeymoon? They'll definitely enjoy the rest and relaxation after all the exhausting events and nonstop merrymaking!
Since you can't be there at the wedding, why not send them a video of your well wishes? Just like a greeting card, but make it digital, and while you're at it, ask for their bank account, so you can send some cash their way, too.
Seriously speaking, though; of the weddings I've attended – and I haven't been to too many – well wishes and prayers are appreciated, but cash is always accepted. And when you also forget to get the couple anything, cash still works as an excellent last minute wedding gift.
How Much to Give for a wedding gift if not attending?
Again, there are no known scriptures that document the amount or value of a wedding gift, but per Brides.com, the average amount for a wedding gift hovers around 100 USD – which is just about 5,000 PHP when converted to peso.
If that's a bit too much for someone who isn't really close to the couple, but also more than a mere acquaintance, you can also choose to gauge the ballpark figure of your meal and cost of participation, such as enjoying the events during the ceremony and wedding reception program. But again, since you're not attending, there is no minimum requirement for any sort of wedding gift and no wedding celebration to partake in. So, really, the amount is all up to you.
And in case you're wondering when to send your wedding gift if you're not attending, it can be at any time before, during, or after the wedding. There isn't any exact timeframe, but you'll want them to receive your present while they're at the glorious peak of the festive wedding atmosphere.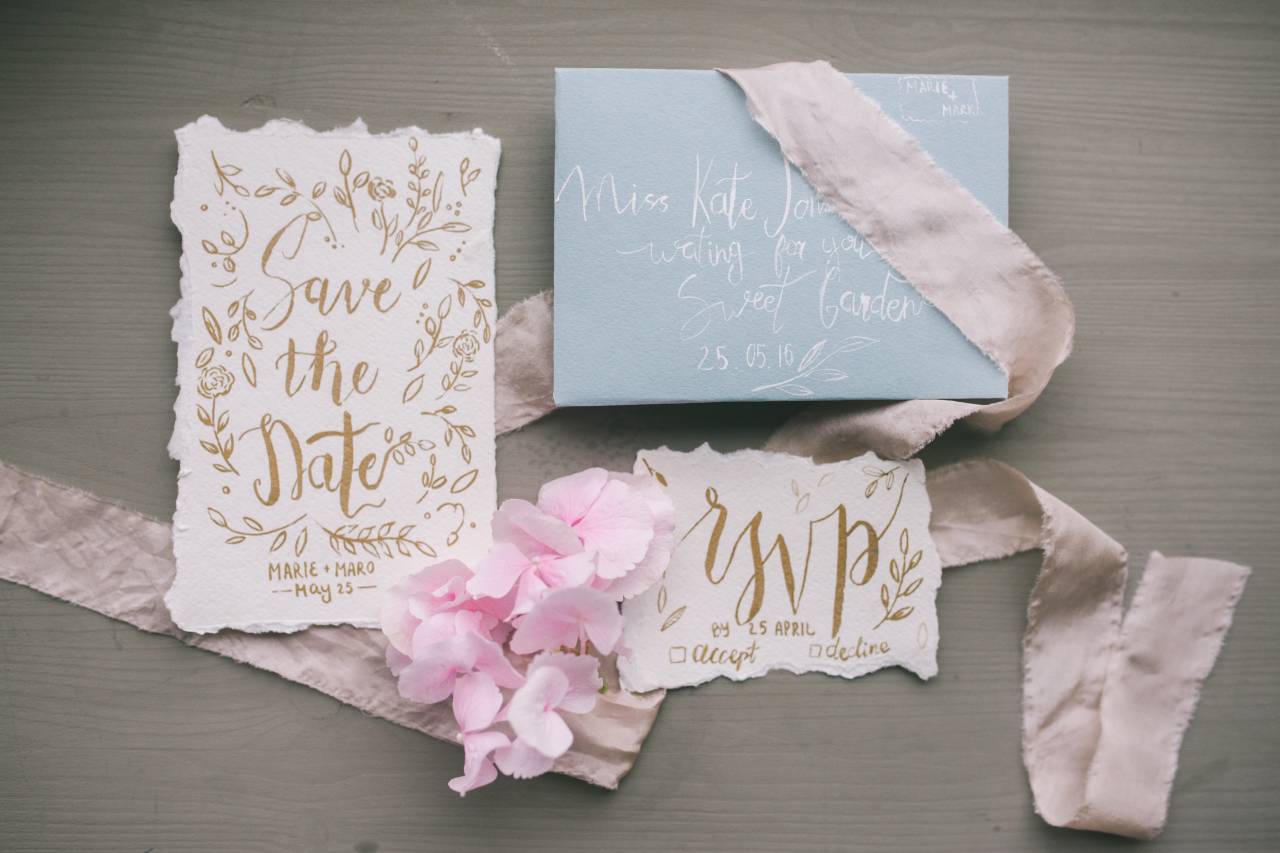 A Reminder That If You're Not Attending, You Should Still RSVP
Getting invited to a wedding is both an honor and a privilege, because it means that of all the people in the bride and groom's life, you've been handpicked by the couple to share in their celebration of eternal love. So, once you receive that fancy invitation, whether through printed paper stock or a digital invite, it is common courtesy and proper etiquette to RSVP your attendance as soon as possible. Check your schedule in advance, thank the couple for inviting you and tell them you can't attend. RSVP-ing shows that you respect their time, effort, and resources inviting you to their wedding.
Remember that getting a wedding gift is not a requirement, so the next time you're invited to a wedding, you can stop avoiding the couple because you didn't get them a gift or are too shy to give them cash. I'm pretty sure they're too caught up in all the bliss to even notice you didn't get them anything.