There is something undeniably magical about a ceremony with a Filipiniana wedding theme. The enchanting strings of a harana, the classic silhouettes of a Filipiniana wedding gown for the blushing bride and a traditional Barong Tagalog for the dashing groom. A Filipino themed wedding is a novel idea full of opportunities to make your wedding ceremony special and memorable. If you have ever dreamed of a picturesque, Filipiniana wedding, read our handy guide to prepare for your very own big day!
Step 1: Create a Mood board of Filipiniana Wedding Ideas
While there are many popular wedding themes in the Philippines, the love for Filipiniana wedding theme ideas has been on the rise in recent years. Being a melting pot of culture, the Philippines has plenty of beautiful traditions, customs, and styles spanning different regions and provinces. Bride-to-be's and their partner have generations of culture and tradition to find inspiration in. Do you want a very elegant Spanish-era look for a Church wedding, reminiscent of Maria Clara? Or perhaps you prefer a modern yet glamorous version of the baro't saya to go with your groom's barong de chino for a cozy beach wedding? Setting a theme and palette with your mood board will make the succeeding steps for your Filipino themed wedding much easier, and will allow you to narrow down your options!
Pro Tip: Discuss with your partner if you want a very loose and modern Filipiniana wedding theme, or a traditional one early on. This can help you collect more cohesive mood boards and saves you the trouble of picking through conflicting pegs later on.
Step 2: Decide on a venue
Even if you have a traditional Filipiniana wedding theme, you do not have to limit yourself to a conventional church wedding. The Philippines is home to a lot of stunning heritage sites, breathtaking beaches, and various restaurants, so you are sure to find a venue that suits the theme and palette that you have in mind. Deciding on a venue early on will help you make practical decisions in terms of wardrobe and décor, and give you enough time to give your guests a heads up in case they need to arrange accommodations for your big day, and buy outfits appropriate for your venue's weather, especially for destination weddings! Your choice of venue can also add to the oomph factor of your theme, especially when taking photos or shooting same day edits, if these are things that you plan to have on your special day.
Pro Tip: If you are on a budget, hit two birds with one stone and nab a venue and catering with a restaurant wedding reception! Not only does this help you save a significant amount, but it saves you, your guests, and your suppliers the time and effort of transportation while giving more time for what really matters: celebrating this big day with your loved ones.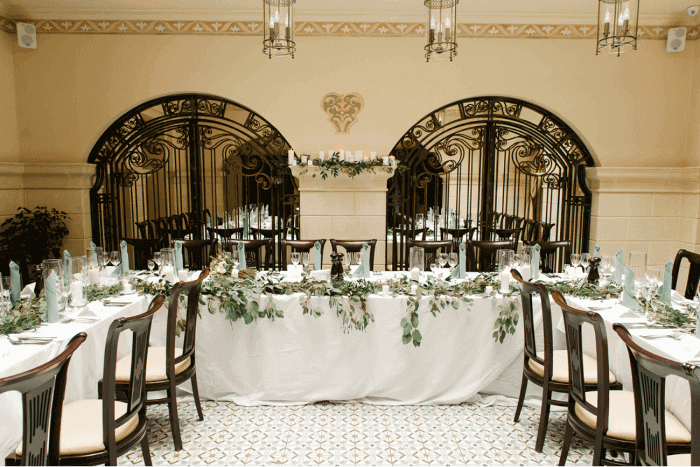 Step 3: Dress to Impress
Remember that no one can tell you how to dress on your big day, and that your own opinion matters more than anyone else's! Whether you want to go all out on an extravagant wedding gown, or play it smart with an affordable wedding dress! Whatever budget you and your partner decide on, refer to your mood board for both inspiration and guidance. There are plenty of designs available across platforms like Pinterest and Instagram to draw inspiration from, whether you are seeking a traditional and regal Filipiniana terno, or a chic and practical baro't saya for moving around comfortably during the ceremony and reception. You can even hack Pia Wurtzbach's iconic Barong Tagalog look by Adrianne Concept by raiding your lolo or dad's closet and shopping a full midi for a simple yet polished bridal gown.
Pro Tip: There is no shortage of talented local designers in the Philippines. Partner with a trusted designer with an impressive folio of local designs and materials for a Filipiniana gown that will fit you like a glove while honoring our culture. If you are feeling crafty or are on a budget, don't be afraid to look to other sources! Raid your bodega and closets, buy fabric at divisorial, or scour ukay-ukay racks for priceless pieces at a bargain!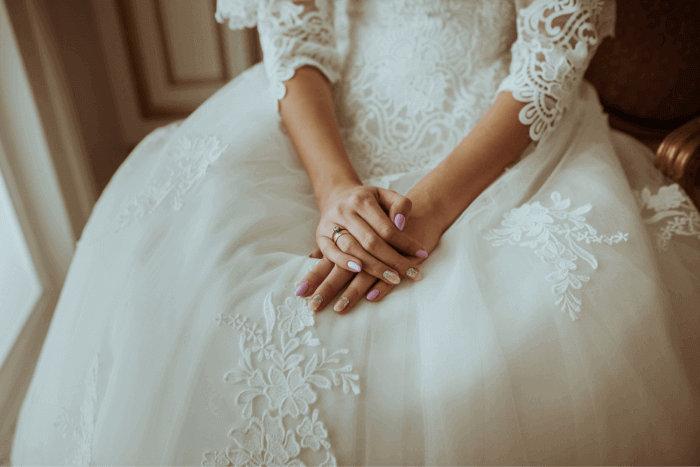 Step 4: Gastronomic Fusion or Tradition
One of the hardest things to manage during wedding preparations is the food you will be serving for the occasion. Work with your partner to get an idea for what you two want to eat on your special day. If you two come from different cultural backgrounds or provinces, consider whether you want to explore exciting fusion cuisine, or familiar and comforting traditional dishes honoring your respective provinces for the purist in you. Either way, your guests on both sides will thank you for it. While purist dishes may seem like the obvious choice for traditional Filipino weddings, its perfectly possible to pull off fusion cuisine while staying in theme to either a traditional or modern Filipino wedding reception program. Work with your caterer for dishes and presentation that suits your overall theme.
Pro Tip: Booking a restaurant for reception as mentioned earlier doesn't just make for better convenience for you and your guests. It also makes it easier to work with the head chef to customize the menu and presentation according to the theme of your special day.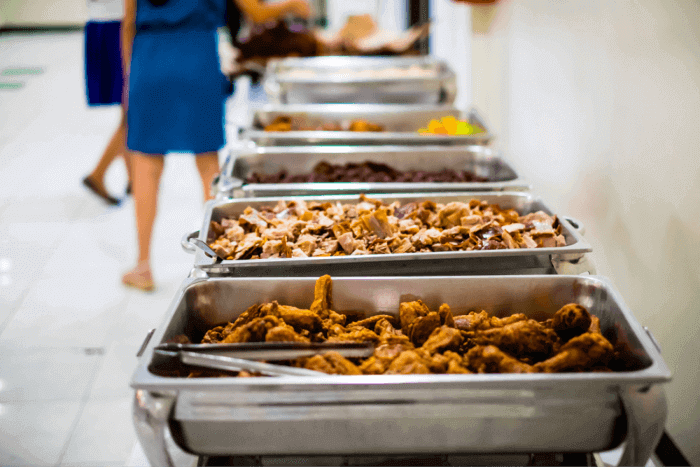 Step 5: Honor Customs and Traditions
One of the most beautiful things about a Filipiniana wedding is the opportunity to honor our culture, customs and Filipino wedding traditions that have long been passed down from generation to generation. Whether you want to inject some smooth harana numbers from your barkada's resident crooner, or you want to include well-loved Filipino wedding traditions like asking your entourage to toss rice grains for prosperity, wrap you in a veil and cord (also known as Yugal) for unity, or the thirteen coins (Las Arras) for riches.
Pro Tip: Pre-select the people who you will be asking to do these traditions. Ideally, they should be people important to you and your partner for a meaningful ceremony. Opt for close family and friends that will make each tradition special!
There you have it! We hope that this guide will help you plan the Filipiniana wedding of your dreams. While big celebrations may still be on hold, nothing's stopping you from starting to plan your big day in the meantime. Create a mood board, get inspired, and plan a day that you and your partner will remember forever. Khae Aruelo is a full-time writer, part-time home barista and cat mom to Tteokki the British Shortie. When she isn't dying from work, she is probably learning Korean, creating a new drink recipe, or obsessing over her next online purchase.