Have you finally found the perfect bridal gown? That's great! If you're following our wedding planning guide, the next thing to do is to search for the perfect bridal accessories to complete your look. Carefully chosen bridal accessories will lift your wedding look into something that is completely personal and unique to you alone. And even if you prefer a simple and streamlined appearance during your big day, all it takes is one simple bridal accessory to tie your entire look together.
In this article, we provide you with a complete bridal accessories list with some tips for finding and buying them in the Philippines.
What are the Bridal Accessories?
As it's your special day, you get to choose the bridal accessories and design your own look. However, there is a standard set of bridal accessories in the Philippines that brides typically wear to complete their outfits. To make things easier for you, we've curated a comprehensive bridal accessories checklist.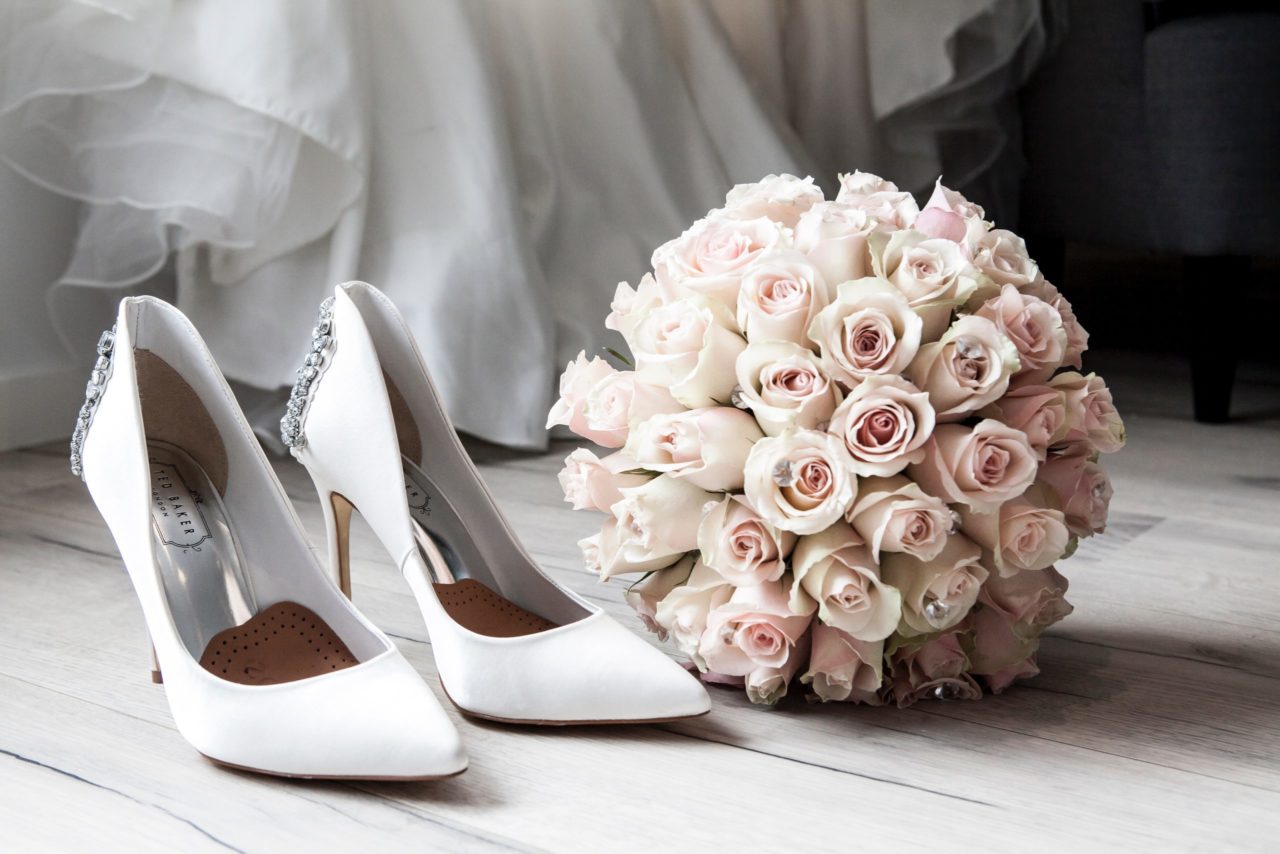 Shoes
Even if your dress is simple and traditional, you can express your style by going all out with your shoes. When choosing the perfect pair of shoes, try to balance style, comfort, and budget. Take note of the terrain of the ceremony and reception as well. For instance, don't choose heels that will likely sink into the grass. If you're having a beach wedding, it's better to stick with wedges, espadrilles, or sandals.
You can buy bridal shoes pretty much anywhere – in department stor
es, online shops, and even wedding dress boutiques. Take note that your shoes don't have to come in white or ivory colors. A pair of red, Tiffany blue, or pink wedding shoes will look spectacular with a white or cream-colored wedding gown.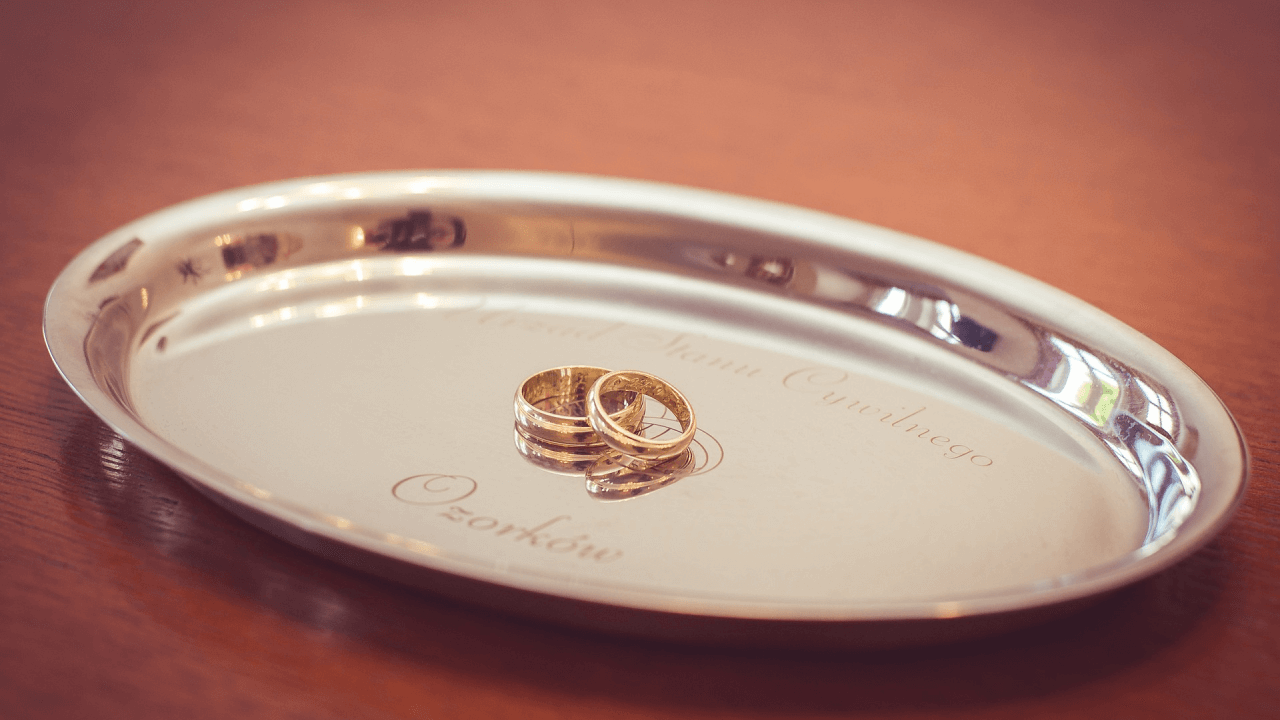 Wedding rings
Of course, we can't forget about your wedding ring during your big day. In a traditional wedding in the Philippines, you and your partner's rings should match. Although this isn't a hard rule, most couples find matching wedding rings as a strong symbol of their commitment to each other. However, some couples opt to go with simple wedding bands for grooms while brides have elaborate engraving or precious stones on a band made with the same material as their partner.
Out of all the bridal accessories, your wedding ring is going to be the most expensive. While prices of wedding rings for Philippine weddings vary for a lot of reasons (store, materials, stones, custom engravings, etc.), the average wedding ring pair in the country costs around Php15,000. You may find cheaper pairs in the market but since this is a lifetime piece of jewelry as opposed to the other items in our bridal accessories list, you might want to splurge more on your wedding rings.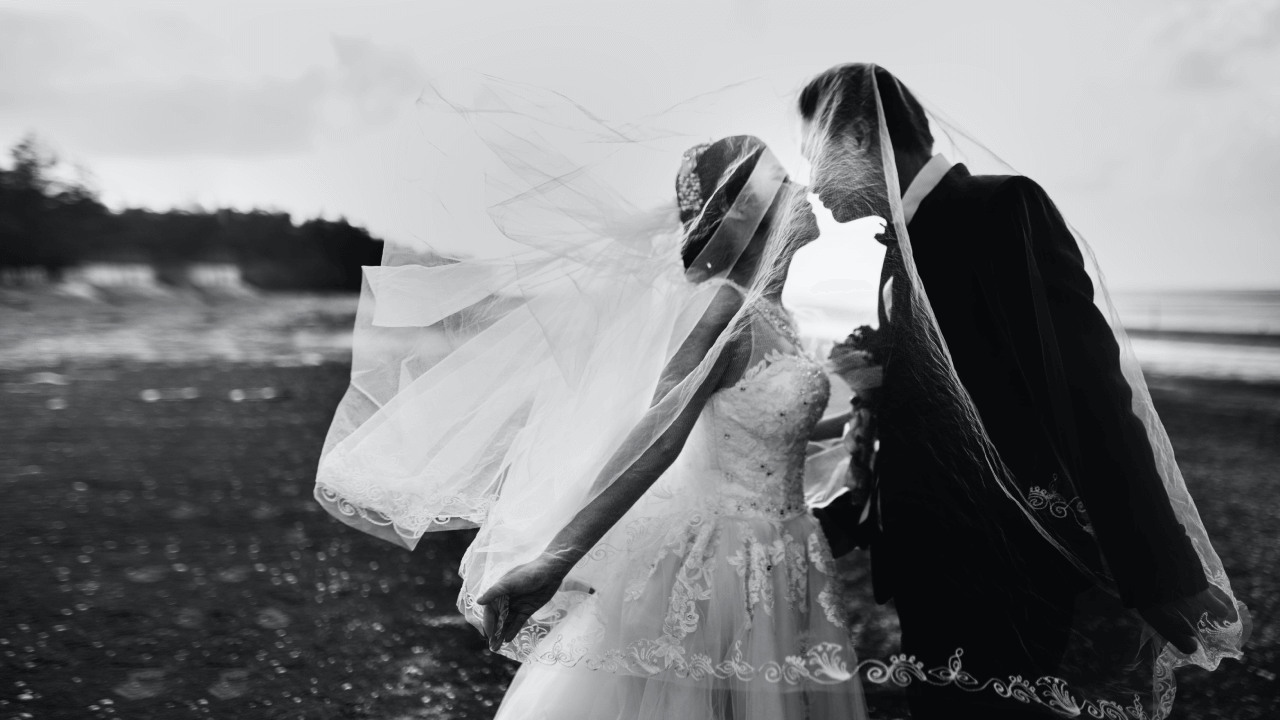 Veil
Veils come in several lengths, depending on your preference. Birdcage veils are the shortest as they only cover your eyes, perching on the top of your head like a decorative piece. Blusher veils reach the shoulders while fingertip veils extend a bit past the hips. For a dramatic and memorable entrance for your church wedding, you can go with a cathedral-length veil that flows behind you as you walk down the aisle.
Unless you're going for a unique direction (like you want your "something blue" as your veil), veils typically match the shade of your wedding dress. Ask your designer to suggest some styles and lengths for your chosen wedding gown design or you can try some out during your fitting. Most boutiques that offer wedding gown rentals will let you borrow a veil to go with your dress.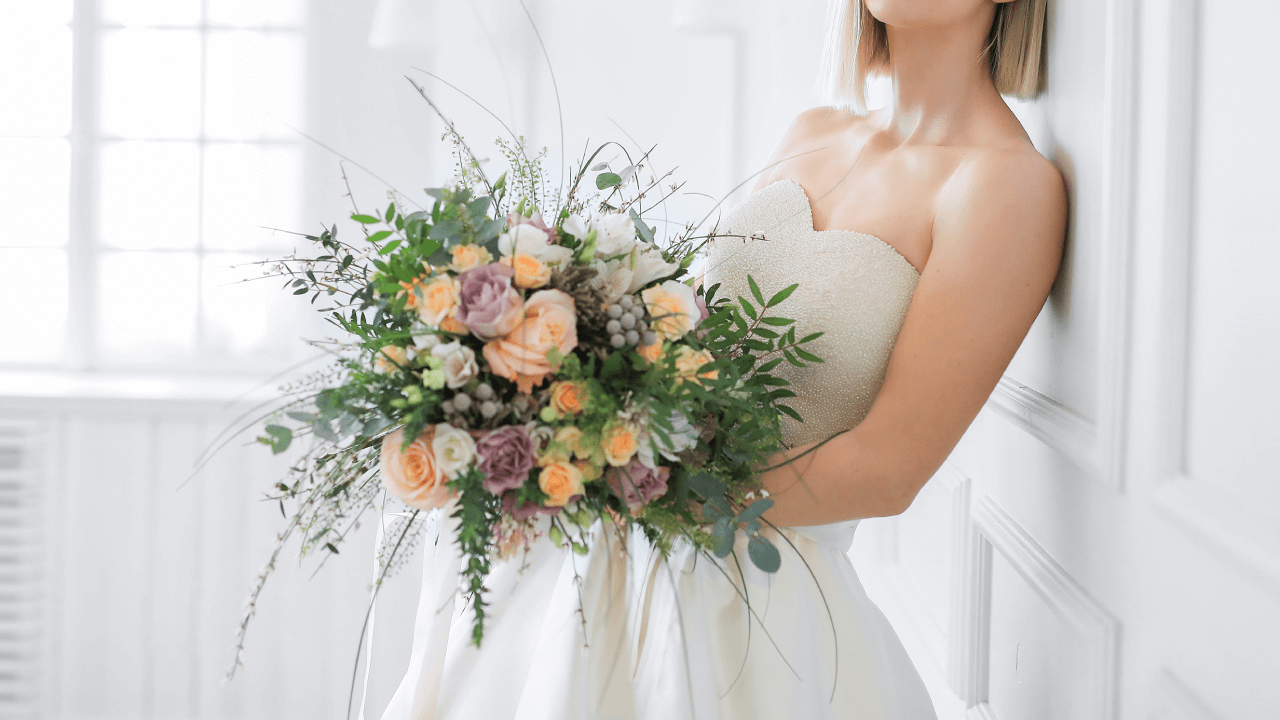 Bouquet
Most couples collaborate with their florists when it comes to the floral bridal accessories they'll wear together with their bridal outfit, especially regarding their wedding bouquet. This is your chance to simply build upon the accessories for your bridal gown or to break free from your core design element.
For instance, you can choose to have succulents, orchids, or even sunflowers instead of the usual roses, tulips, and peonies. Your bouquet is also the perfect chance for you to add a bit of personality to your bridal accessories. You can add unique or sentimental touches to your bouquet's stems with lace, ribbon, or charms.
Going the DIY route? We've got a helpful guide on how to create your own wedding bouquet with fresh flowers from local florists.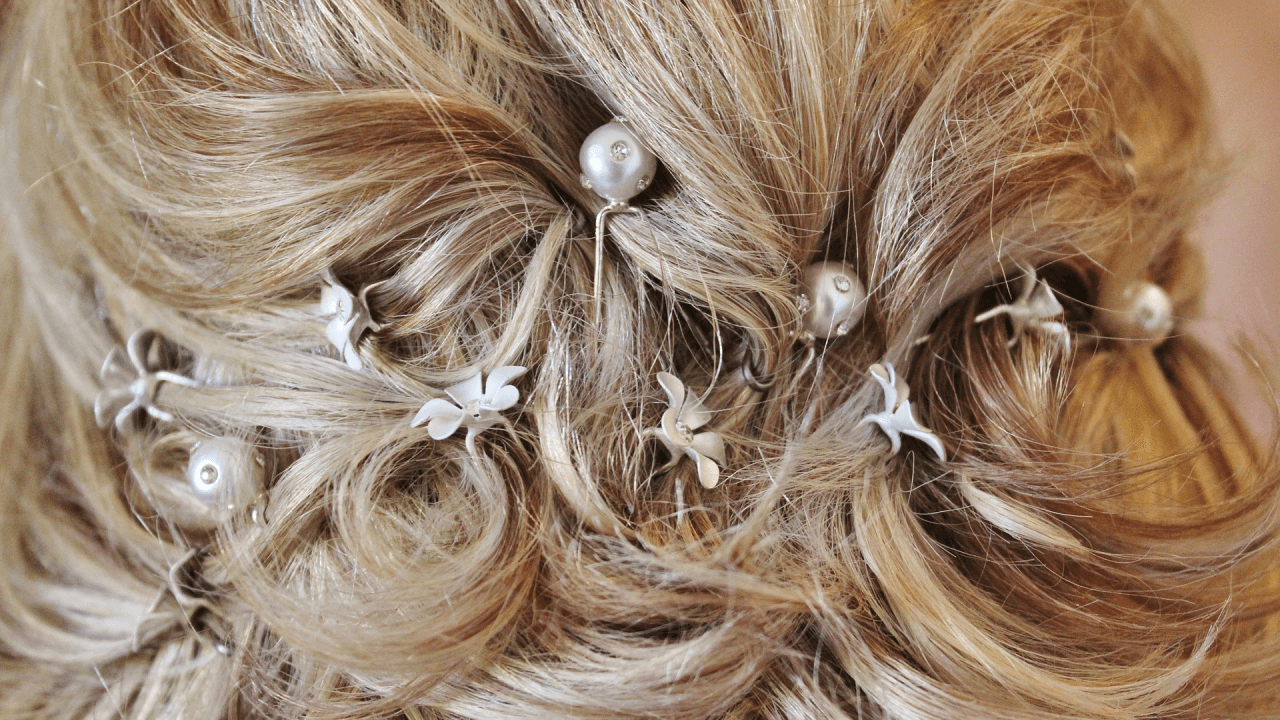 Hair accessories
Hints of lace and gemstones as bridal hair accessories go a long way in adding drama and flair to your wedding look. But before you decide on the bridal hair accessories you're going to wear, determine first the hairstyle that you want based on the look of your wedding gown, your makeup peg, and the weather. Your veil will also help you select the bridal hair accessories to blend your overall look.
Popular bridal hair accessories in the Philippines include tiaras, beaded and gemstone-covered combs, small decorative hair pins, and birdcage veils. Many brides also choose to wear a flower crown, especially those with beach-themed weddings.
Some bridal hair accessories already come with a veil, specifically ones attached to a stunning comb, tiara, or headband. The important thing to note when choosing among various bridal hair accessories with a veil is to consider where you're going to position your veil. This will determine where you will place your accessories. For instance, a veil worn low beneath the bun means you can go for gorgeous jeweled bridal hair accessories positioned above the bun.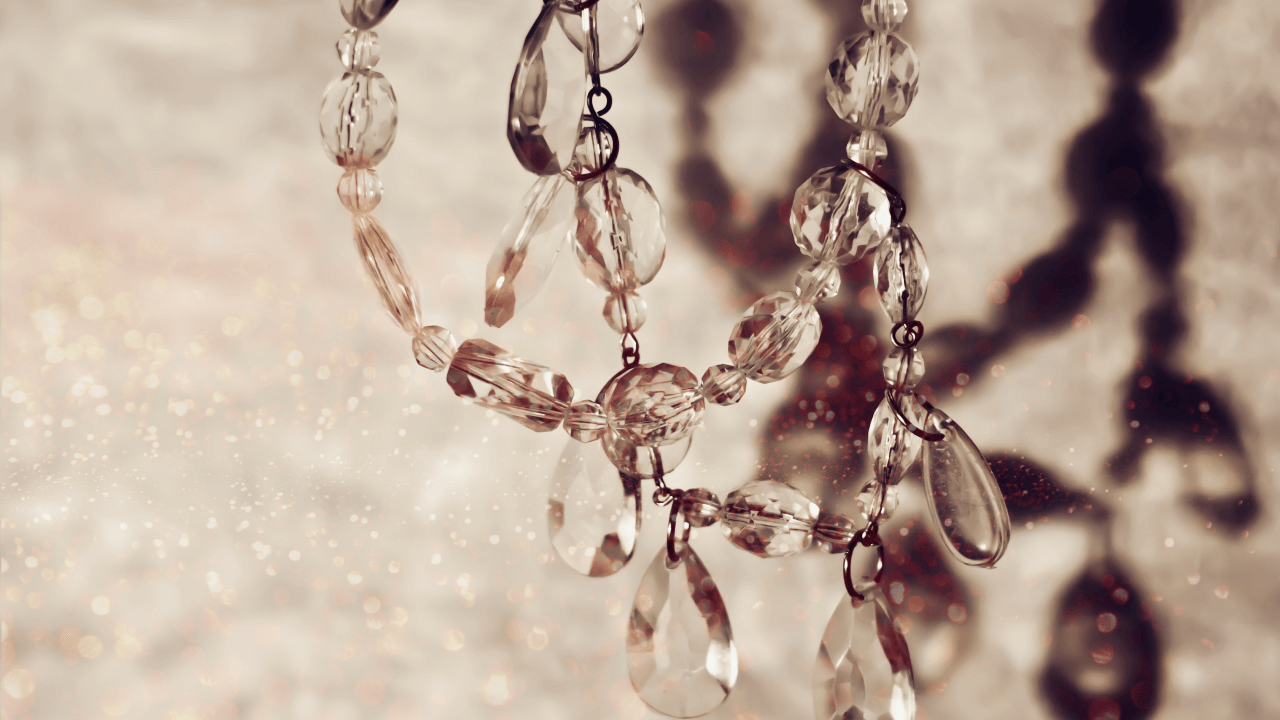 Jewelry
Wedding jewelry adds a touch of elegance to any bridal look. You can choose to wear earrings, a necklace, a bracelet, or even additional rings – as long as they don't steal the thunder of your actual wedding ring. When choosing between silver, gold, pearl, or jewelry with colorful gemstones as your bridal accessories, consider the hue of your dress. Silver works better with white wedding dresses while gold looks best against a cream-colored gown.
You can also wear jewelry with sapphires, turquoise, or aquamarine for your "something blue." And then you can wear your mother's earrings for something borrowed, a new necklace for "something new," and a beloved bracelet given by your partner for "something old." The possibilities are endless!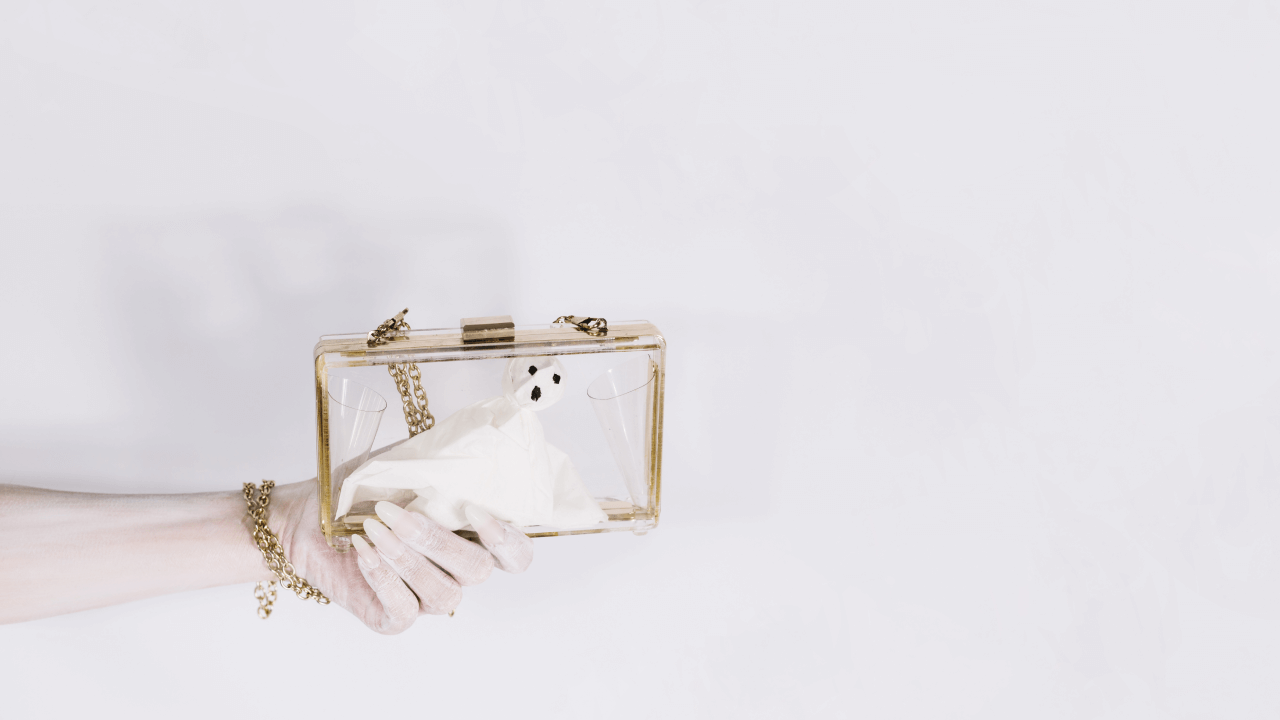 Clutch
A small clutch or purse is helpful during your wedding day, whether or not your gown comes with or without pockets. When shopping for the best wedding clutch to add to your bridal accessories list, bring a photo or a swatch of your gown's fabric to ensure it pairs well with your overall look. As you will likely not need this during the ceremony, ask a family member or your maid of honor to hand it to you at the reception.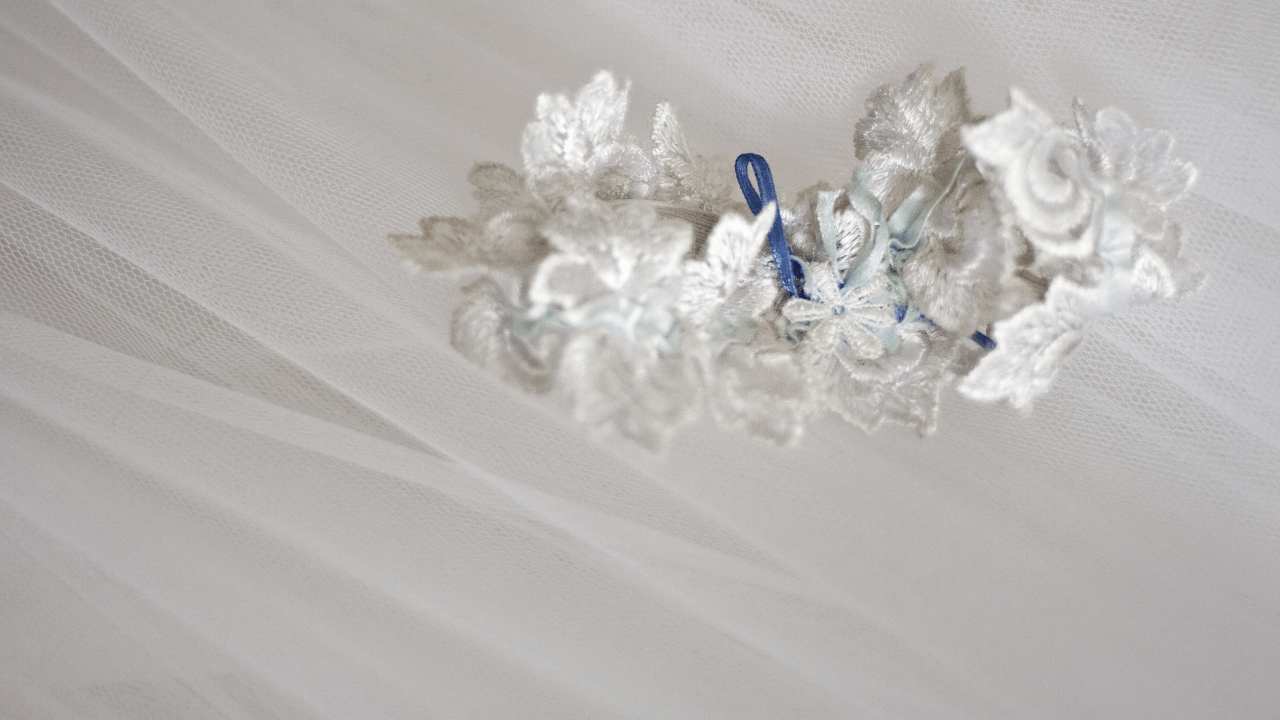 Garter
Today, garters are primarily worn for tradition rather than to actually hold up your undergarments. Pick out a stylish option to add a subtle touch of flair to your wedding outfit. If you plan on doing the garter toss, make sure to choose one that's easy to remove!
Garters that act as bridal accessories in the Philippines are often sold at wedding dress boutiques. You can also find them at lingerie stores or order custom ones online. Garters might include lace, crystal bows, or gemstones in various colors. Aside from being bridal accessories, they also make great bridal shower gifts!
The Wedding Library has an extensive selection of wedding garters in various styles, colors, and materials. You're sure to find one that suits the theme and motif of your wedding. Prices for their wedding garters start at Php199.
Undergarments
When it comes to bridal accessories in the Philippines, undergarments are crucial to your comfort all throughout the day. During your gown fittings, bring the type of underwear and bra you plan to wear during the wedding. You want to be sure no straps or seams will be seen through the fabric. It's also important to test out any shapewear you intend to wear as even the thinnest layer of fabric will affect the overall fit of your dress.
If there is ever a time to splurge on high-quality undergarments, it's now. Shops like Victoria's Secret, Wacoal, and even Uniqlo all offer seamless bra and underwear to ensure you're supported and comfortable. Additionally, make sure to choose a fabric that does well with movement and heat. You can also visit a specialty boutique to seek out the best options and bring along some photos of your wedding gown so they can advise you properly.
Wrap or Cover
If you're having your wedding in a cold place like Baguio or Tagaytay, it's best to have a stylish option to stay warm, especially if you're wearing a sleeveless gown. Choose a white, cream, or pastel-colored pashmina or wrap to throw over you in case it gets too chilly for your liking. You can even give matching pashminas to your bridesmaids as a lovely bridal party gift.
You can also talk to your designer about wraps specifically made as bridal accessories in the Philippines.
General Tips for Buying Bridal Accessories in the Philippines
Wedding planning is a whirlwind, and some parts of it are more fun than others. Finding the perfect bridal accessories in the Philippines? This tends to be an enjoyable affair for many bride-to-be's. But finding the right bridal accessories to complement your look can also be a little overwhelming.
Here are five tips to keep in mind when completing your bridal accessories list.
Stay True to Your Style
It's a given that you want to look your best on your wedding day but you also want to look like yourself. After all, you'll look back on all the photos taken from this day for the rest of your life. So after choosing a gown that fits your style, start searching for bridal accessories that truly reflect your sense of fashion.
Find Matching Metals
It's not a necessity to match your bridal accessories with your wedding ring, but it's a good place to start. Use whatever metals your wedding rings are made of as a starting point to pick the rest of your jewelry.
Consider your Neckline
Depending on the neckline of your dress, you may want to wear a necklace on your wedding day. However, if your gown's neckline is rife with lace accents and intricate beading, a necklace will add too much visual noise. But if you have a classic sweetheart neckline, you can go with a simple necklace to accentuate the cut. If you have a straight neckline, feel free to pick a bigger statement piece.
Keep your Budget in Mind
When choosing bridal accessories in the Philippines, your wedding budget plays a vital part too. If you can easily borrow some stunning accessories from family or friends, you don't need to splurge on items you're only going to be wearing for a day. But if you know you can still use most of the bridal accessories you plan on buying, then by all means do so.
Don't Forget About Your Venue
The last thing to consider when going through your bridal accessories checklist is your venue. It plays a part in your decision-making process. For instance, if you're going to be in a fancy venue, feel free to wear all the accessories appropriate for the setting. If you're going to have a simple and casual garden wedding, keep your wedding day look in the same vein.
Now that you have the complete bridal accessories list as well as tips on picking out the perfect ones for your big day, there's only one thing to do: get shopping! We wish you the best of luck and happy hunting for those gorgeous bridal accessories. Chryss loves ice cream, literature, and East Asian pop culture. She would like to pet your dog.