No two brides have the perfect wedding dress. After all, women have different body sizes, shapes, preferences, budgets, and other factors that can ultimately affect a bride's decision. But given that brides need to pick out their gown at least nine months before their wedding (at least, that's what wedding planners recommend – use our wedding planning guide to find out more!), it's no surprise a bride can feel pressured when making her choice.
Here's a guide on how to pick the right wedding dress so that you can say yes to the dress without feeling regret!
Know Your Budget
If there's one thing Randy Fenoli and Bridals by Lori of Say Yes to the Dress has taught me, it's that staying within budget prevents major disappointment.
Like, I would love to walk down the aisle in Francis Libiran couture, but I know I'm not in a financial position to buy a gown that's worth almost one year of my salary. So, as much as I loved passing by his store in Greenbelt 5, I know I'm never going to go inside, admire all the detail, and then walk out with a heavy heart thinking that I'm never going to fall in love with a dress because the perfect dress is too expensive for me.
In truth, the perfect dress exists within your budget, you just have to look carefully for it. Whether than means buying a Divisoria wedding gown or going to a wedding gown rental shop, you're going to find a dress that makes you feel like a bride. Pushing your budget or pursuing a gown that's way out of your budget can make you feel guilty or nervous about how much it costs. If you stick to your budget, the dress you decide to get comes guilt-free as you've stayed within your own limits.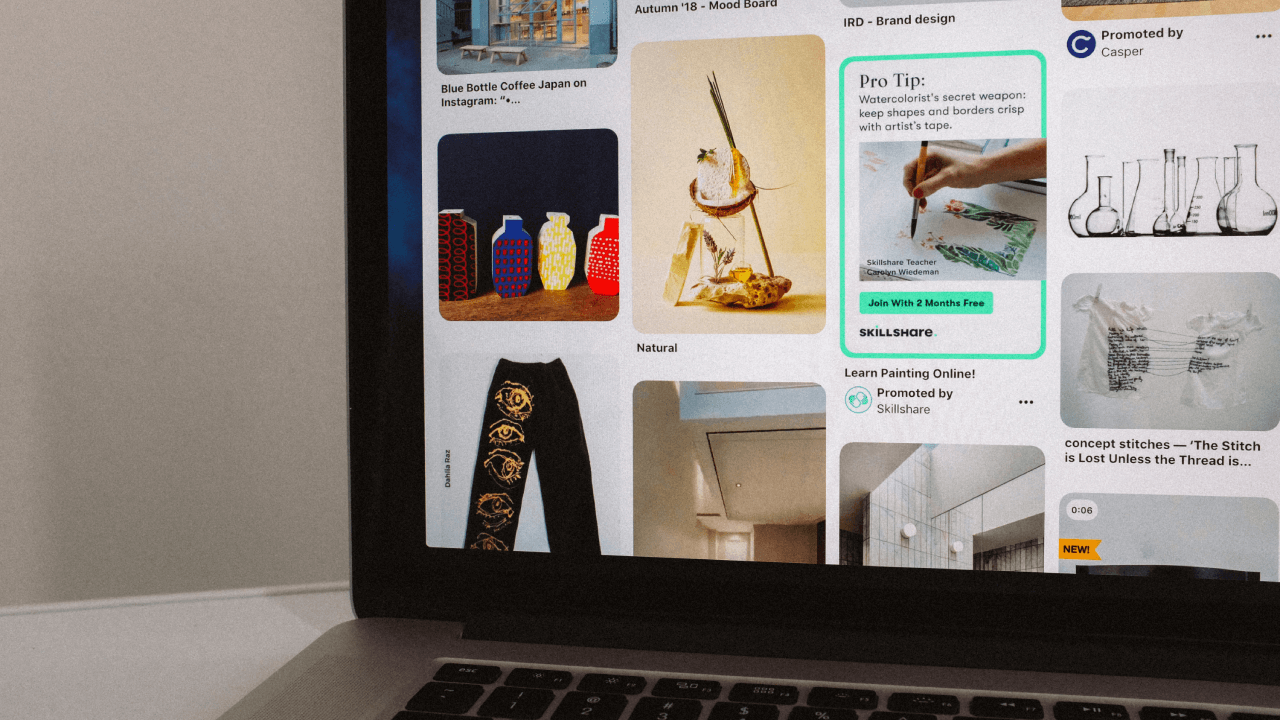 Create a Pinterest Board
You don't necessarily have to buy the exact dresses you see on Pinterest, but they can give you inspiration on what type of dress you want to go for. For example, if you're a short and curvy bride looking for a wedding dress, you might look at Pinterest to see plus-size models. From there, you can see the different styles of wedding gowns and judge if it would look good on you.
Pinterest has thousands of wedding gown inspirations, so you can focus on the details you like. For example:
Silhouettes – Do you want to feel like a princess in a ball gown, or do you want to feel sexy but elegant in a mermaid gown?
Fabric – Do you want a timeless chiffon or satin dress, romantic lace, or a glamorous tulle adorned with sparkles?
Waistline – A natural waist to highlight your hourglass figure, or an empire waist to hide your pear-shaped figure?
Neckline – A modern halter neckline, a romantic off-shoulder, or a traditional sweetheart neckline?
Theme – Flowy, Boho or beach-themed wedding gown, or a full ball gown to give Cinderella a run for her money?
Veil – Do you want a short and practical veil, or do you want a bold entrance with a cathedral veil?
Color – White-white? Off-white? Cream? Or do you want to go the unconventional route and get a colored wedding dress?
There are more options and details to choose from than these, so that's why Pinterest can give you a lot of inspiration. Create an account and pin the styles you like. If you're buying a pre-designed gown, show your inspiration board to the bridal botique staff so they can bring dresses that match your style. And if you're having one customized, show your board to the stylist and they should draft a few looks for you to choose.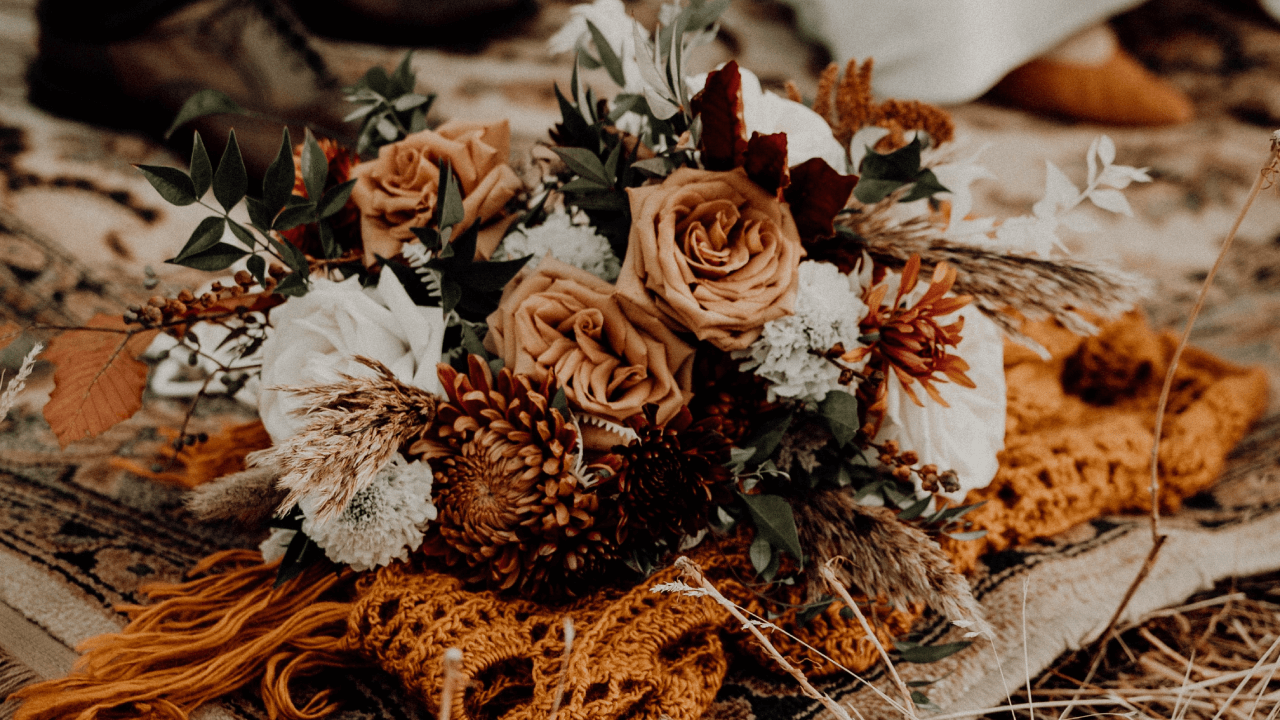 Match Your Theme
If you're holding your wedding on a beach, you'll probably want a gown that's flowy and not difficult to walk with on the beach. Or, if you're holding a traditional church wedding, you might want to avoid plunging necklines and dresses that are inappropriate inside a church. Your wedding theme should be one of the first things you and your future husband decide on, so make sure you keep the theme in mind when you start looking for wedding gowns.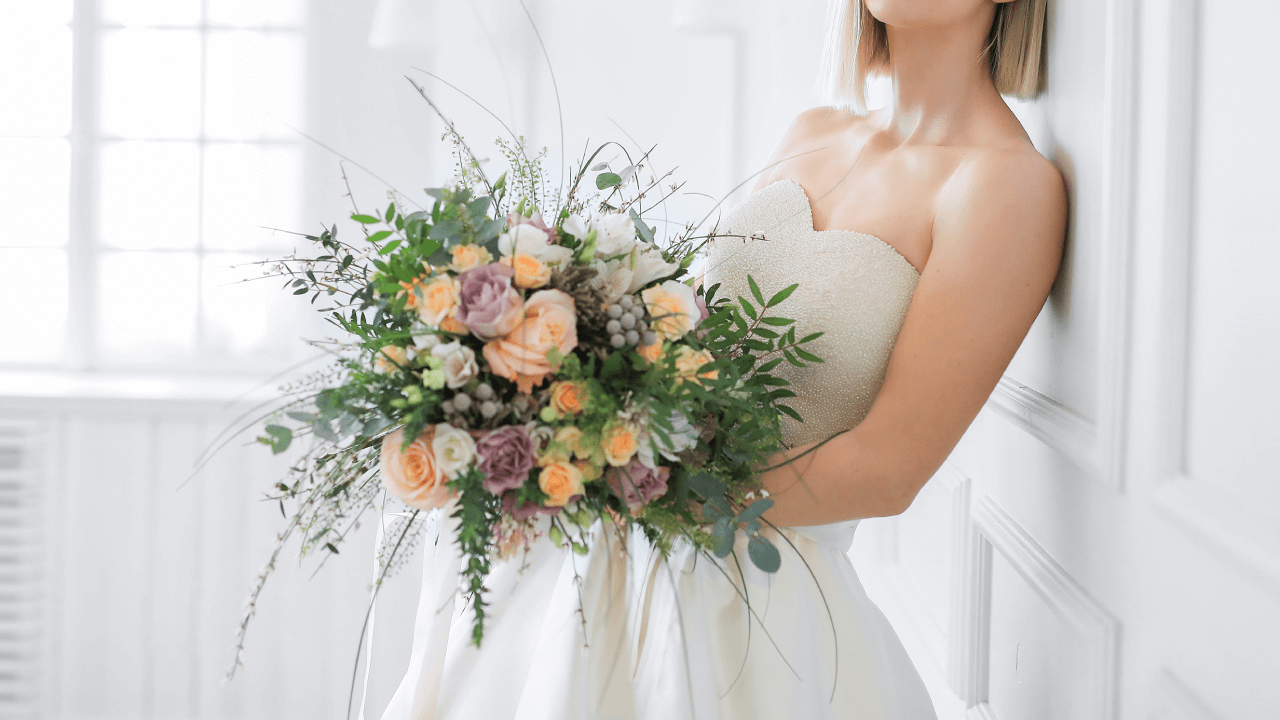 Consider Your Body Type
I don't think women should limit their gown choices just because a magazine says that certain dress types make some women look bigger than they really are. But if you're looking for a dress to make you look taller, highlight your figure, or show off your favorite part of your body, then you do have to consider your body type and how it looks.
I recommend visiting bridal boutiques and being open-minded to different wedding dress designs. From there, you can see what you think flatters your body and then narrow down your options. Choose a style you think highlights your best features while hiding the parts you don't feel comfortable showing.
While you might be tempted to go over bridal gown details, first focus on trying out various silhouettes until you narrow down your options to the ones you feel most comfortable in. From there, you can start picking gowns with the same silhouette but different details.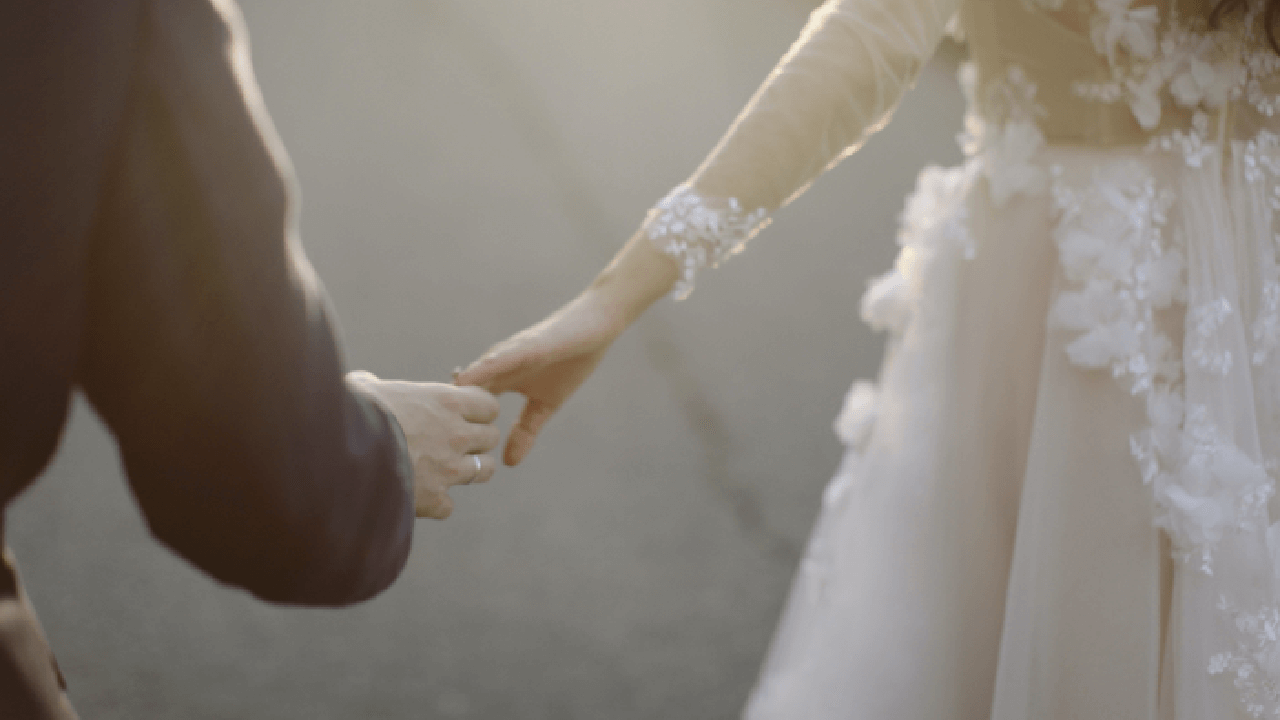 Don't Follow Trends Just Because They're Trendy
Don't be tempted to get a certain wedding dress simply because many other brides are wearing similar dresses. You are not just another bride, you are you. And you deserve a wedding dress that shows who you are and that makes you feel comfortable enough to celebrate your big day.
Limit Your Gown Shopping Entourage
If there's another thing I learned from Say Yes to the Dress (I'm sorry, it's my guilty pleasure), it's that the bigger your bridal entourage, the less likely you're going to be happy with the dress you pick. Everyone has their own opinions, and if you bring too many people, chances are you're not gonna get a 100% approval rating with that dress you think is the one. This can make you feel nervous, paranoid, and doubting your own choices because you might think that if one person in your entourage doesn't like the dress, then there will be more people at your actual wedding that think the same way.
Because of the current pandemic, it's most likely that bridal shops right now are limiting the number of entourage members. But when restrictions ease in the future, you might want to consider keeping it to less than five people. Choose the people whose opinions matter the most to you and those who are more likely to provide constructive criticism rather than veiled insults.
Imagine the Gown Fitted to You
You see a dress you like, you try it on, but it doesn't look as good as you imagine. Unless you're buying an RTW dress you can take home at the end of your fitting, remember that you're getting your gown months before your wedding because it's being customized to fit your body like a glove. So, try to imagine what your dress will look like once it's fit you and modified to your liking.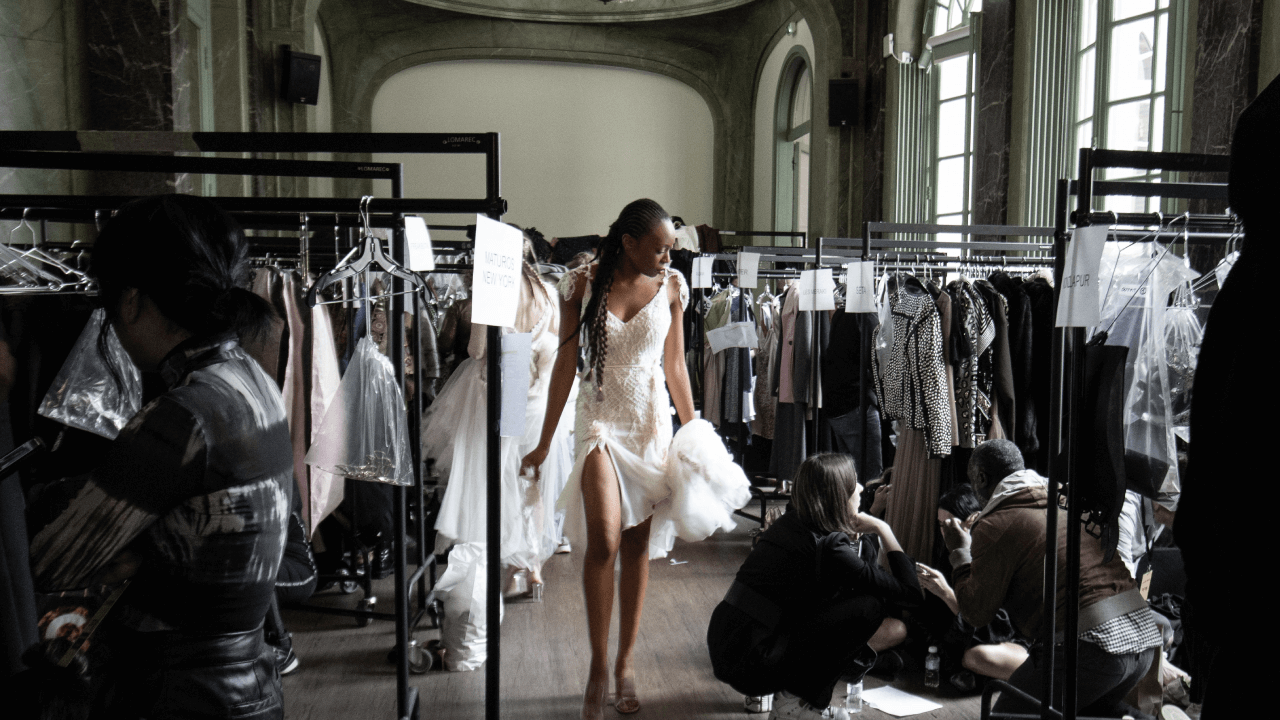 Short Dresses Aren't Just for Civil Weddings
There's this notion that civil wedding dresses are short dresses that are either knee-length or tea-length, while traditional wedding parties have to be long. This isn't true.
Although short wedding dresses are popular with practical civil wedding brides in the Philippines, you can still have a church wedding in a short dress. Of course, it goes without saying that your dress should be appropriate for a church setting should you decide to wear a short dress, but there's nothing wrong if you're not a fan of long and poofy dresses and prefer something short but stylish.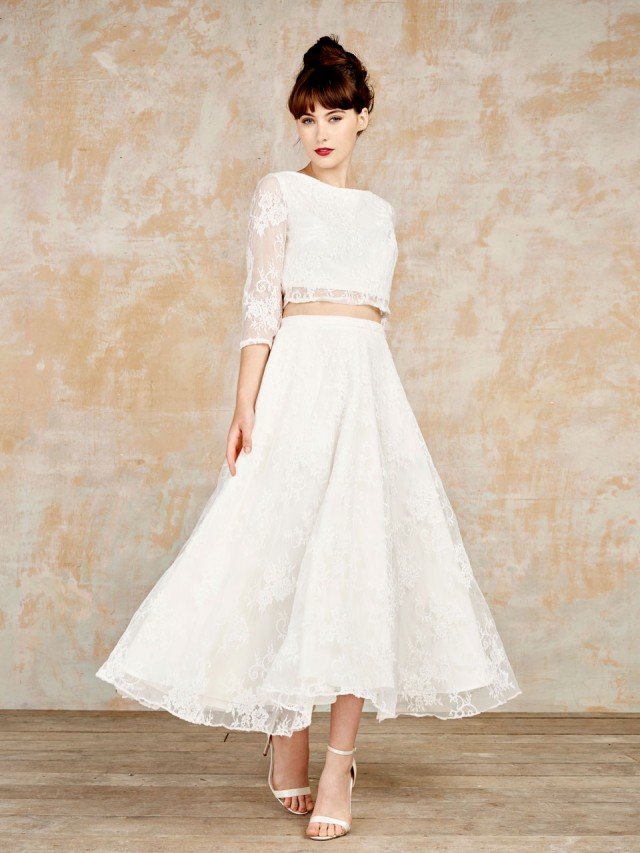 Don't Be Limited To Gowns
Finally, if you feel like none of the wedding dresses you've seen are working for you, maybe consider trying out non-dress bridal outits if these suit your style better. These include jumpsuits, slacks paired with a top, culottes, a skirt and blouse, or even a suit of your own.
If your partner knows you well and loves you for you, they should be OK with you wearing something unconventional. You might get side-eyes from your more traditional elders during the wedding, but at the end of the day, it's your wedding and you should get to decide what you wear walking down the aisle.
Many Filipinas dream about the wedding dress they get to wear, but some may feel pressured about finding the right dress. Ultimately, it should come down to how you feel when you wear a dress, how it looks on you, and how happy you feel when you think about it. Your wedding should be one of the happiest days of your life, so make sure the dress you pick is one that makes you excited to walk down the aisle. Justine loves costumes, puns, horror films, and blue dresses. A literature graduate from the south, she writes online content for a living but is super shy about others reading her fan fiction.