When it comes to planning weddings, there are a lot of factors that couples need to decide on, from the decorations and theme to the food and drinks to serve at the reception. While the planning itself is a complicated process, incorporating your principles may be another level of complexity, especially with the limited wedding suppliers in the country who may cater to your needs. These principles include veganism, which entails substituting a lot of things and choosing plant-based, animal-friendly materials for decorations, clothing, and food for your wedding.
While it might come off as a challenge, it's a path that you need to take to ensure that you'll have the perfect wedding. In this article, we'll help you plan the best vegan wedding by walking you through vegan suppliers, caterers, decoration options, and vendors that offer the best vegan options for all your wedding needs.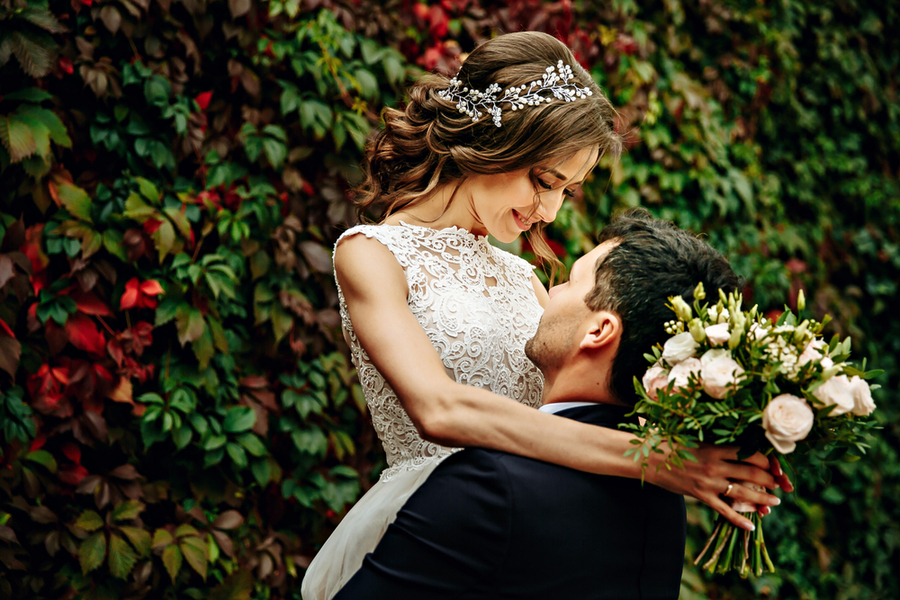 Wedding Attire Ideas for a Vegan Affair
If you're planning a vegan wedding, it's important to first iron out the small details, such as the overall wedding attire and the dress code for your guests. To help you, here are four questions that you might want to answer first regarding your and your guests' dress codes:
Do you want your guests to wear vegan-friendly clothing?
When you're dealing with a big wedding, chances are you're going to have guests who aren't vegan or vegetarian. It's important to establish whether you want your guests to wear vegan-friendly wedding pieces of clothing down to their shoes. If you do, it might be a good idea to include this attire description when you send out your invitations, just to make sure that you're all on the same page.
Would you be able to provide your wedding entourage with vegan-friendly or plant-based dresses and suits?
If you're going to be requiring your guests to wear vegan-friendly clothing options, the next question you need to answer is whether you'll be able to cover your entourage's dresses and suits down to their shoes. If yes, you can choose boutiques and shops that specialize in creating vegan clothing pieces for better cohesiveness. If not, you can provide guests with a list of stores or shops where they can find great pieces of vegan-friendly and wedding-appropriate clothing at different price points.
Will you be providing vegan and cruelty-free make-up selections for your wedding guests?
Aside from clothing, make-up is another thing you need to consider when it comes to vegan options. Chances are you're going to be made up by a professional makeup artist along with your maid of honor and bridesmaids. It's best that you make it clear to your makeup artist that you wish to use products that are cruelty-free and manufactured with vegan ingredients. Some great local makeup brands that you'd want to consider include Ellana, Cray Cosmetics, and Winter Sky Cosmetics.
Will your wedding dress and shoes be vegan?
When you're planning your wedding, your wedding dress is one of the primary pieces that you need to be thinking about. But before you start dress shopping or looking for ateliers with beautiful wedding gowns, you first need to decide whether you'll be wearing a pure vegan wedding dress. If you are, you probably already know there are only a handful of dress shops that only offer vegan options, like Silviyana Weddings and Atelier Tammam.
However, you can ask dress shops and wedding gown designers if they can accommodate a vegan wedding dress request just to make sure you get the dream gown you've always wanted without compromising anything. You can pick out the fabric, threads, buttons, and other materials that will be used to ensure that everything sewn into your wedding gown is vegan.
As for your shoes, there are a handful of shoe stores and brands that cater to the vegan community! With collections that use sustainable and cruelty-free materials, you can easily find the perfect pair for your wedding. One store that's leading this move in producing vegan footwear is Sebastian & Savannah. You can check out their shoe collections at SebastianAndSavannah.com.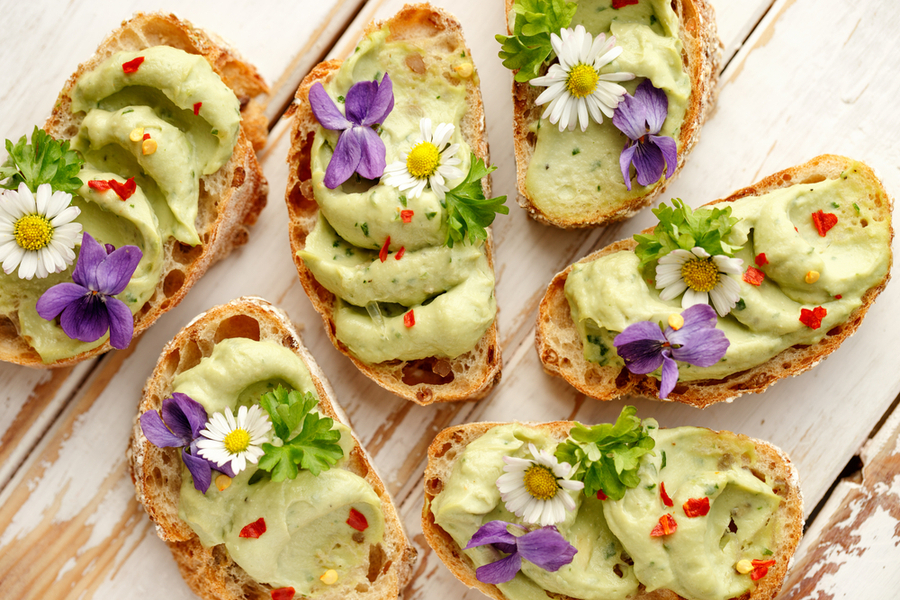 4 of the Best Vegan Wedding Caterers in the Philippines
You can't say a wedding is truly vegan without ensuring that your reception dinner menu comes from a vegan wedding caterer. While there's always the choice of personalizing your menu by overseeing the cooking process and the overall spread by hiring vegan chefs, there are also a few vegan caterers in the metro who can help you come up with a delicious menu for you and your guests. This is especially useful if you haven't been able to spot a wedding reception venue that offers in-house vegan catering. Here are some of the best vegan wedding caters we've found:
Corner Tree Café
Known as the "home of comfort vegetarian food in Manila," Corner Tree Café prides itself in serving healthy food from different cuisines, from Asian to Middle Eastern cuisine. They offer a wide selection of vegan food for catering that will surely make your wedding reception memorable for your guests because of Corner Tree Café's top-notch food. In fact, they were even included in the 2010 to 2011 Miele Guide, a guidebook to some of the best restaurants in Asia. You can check out their menu at CornerTreeCafe.com.
Cosmic
According to their website, Cosmic is a family-owned vegan restaurant that aims to provide Filipinos accessible vegan food. With branches in Poblacion, Makati, and Kapitolyo, Pasig, it has easily become a favorite in the Filipino vegan community. One of the crowd favorites is their mouth-watering vegan bagnet, made with soy protein and vegetable starch for a crunchy and savory guiltless pleasure. Check out their menu at Cosmic.com.ph and contact them for possible vegan wedding catering coverage.
Green Bar
A plant-based restaurant, café, and bar, Green Bar is a place that offers a fine selection of vegan comfort food and healthier alternatives to classic dishes. At Green Bar, customers learn that being vegan isn't just about limiting your diet to salads and fresh greens. Even non-vegans will enjoy their satisfying meals and flavorful dishes. You can visit their website at Green Bar Manila and see their event prices under their Catering Menu.
Veggie Guys
Veggie Guys is a comfort food restaurant that offers a wide selection of hearty vegan homecooked food. From vegan crispy pata to vegan shrimp, you can find all types of delicious plant-based meals for your wedding reception. They offer two types of vegan catering services for various events, including weddings. They can offer plated buffets or self-service. Check out their Facebook page here: Veggie Guys, and contact them through Messenger if you have any queries!
If you're planning on getting a food catering plan for your vegan wedding, though, make sure you give your guests a heads up and ask them if they have any allergies or food restrictions. This will help you better narrow down the food that you'd want to be served in your wedding reception – or at least find alternatives for your friends with food limitations!
4 Vegan Wedding Cake Shops to Choose From
Aside from catering, you'd also want to make sure that your wedding cake is vegan, of course! The great news though is that there are numerous bakeshops and patisseries that specifically cater to the vegan community. You can get delicious plant-based cakes for your wedding reception and satisfy your sweet tooth at the same time. Here are four of the best places where you can get vegan wedding cakes in the Metro right now:
Miuccia Luxe Cakes
Miuccia Luxe Cakes is a dessert boutique based in Quezon City that specializes in creating delicious cakes for any occasion. Whether you're planning an intimate wedding or a grand affair, Miuccia Luxe Cakes can create the perfect showstopper with all your wedding cake flavors and design preferences. You can check out their cakes at Hello.Miucia.
Poisoned Cakes
A dessert shop focused on making vegan desserts and cakes, Poisoned Cakes is poised to become one of the forerunners when it comes to vegan desserts. From overloaded cake designs to sumptuous cookie selections, Poisoned Cakes can give you the plant-based wedding cake fit for any theme. You can even order cookies and other dessert options for your reception's dessert table. Visit their Instagram page here to see what they've cooked up for their clients: PoisonedCakes.
Zoe's Sweet Creations
Known for its vegan, keto-friendly, and gluten-free cakes and pastries, Zoe's Sweet Creations has made a name for itself because of its delicious and healthy selections of cakes, bars, cookies, and bread. You can check out their custom products at ZoeSweetCreations.
Power Stash
Looking for aesthetic cakes that'll fit your minimalist themes? Power Stash Cakes offers a wide selection of beautiful cakes fit for intimate affairs and small wedding parties. They specialize in creating pastries that are plant-based, dairy-free, and egg-free – basically ticking off all the vegan cake requirements for your wedding! Check them out at PowerStash.ph and see their menu.
10 Whimsical and Unique Vegan Wedding Decoration and Giveaway Ideas
In traditional weddings, you'll be surprised how much of the decorations are usually non-vegan and are produced using unsustainable manufacturing. However, if you're dedicated to making sure that your wedding is kept cruelty-free and plant-based down to the smallest details, there are hundreds of ways that you can tweak your decorations to fit your requirements. To help you, we've listed down some whimsical and unique vegan wedding ideas that you can incorporate into your vegan wedding: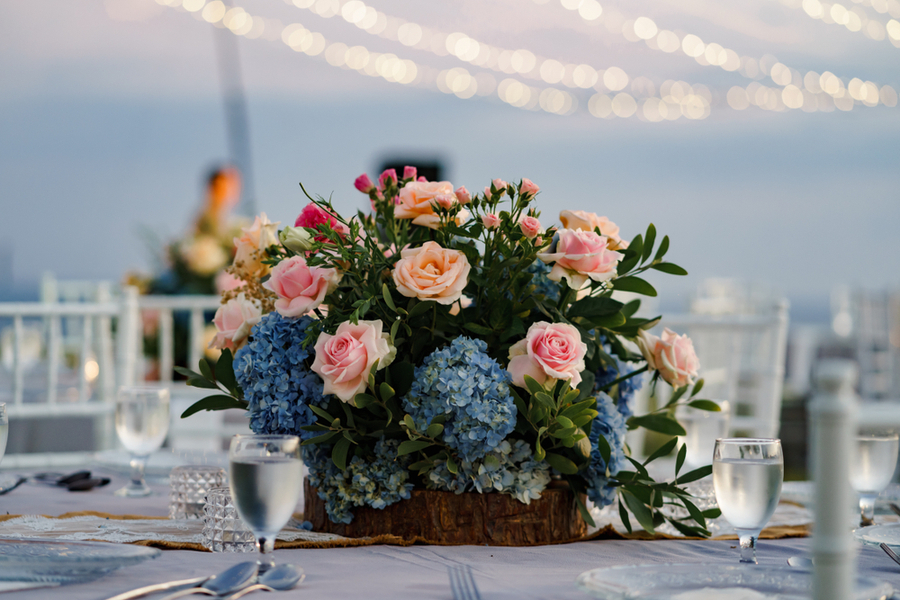 Floral Wedding Centerpieces
Wedding table centerpieces are more often than not already vegan since a lot of couples love choosing large floral arrangements. These wedding décor can go from subtle floral additions to grand arrangements that will surely catch the eye of your guests as they enter your reception venue. If you're going for a minimalist plant-based wedding theme, you can choose fresh flowers that have muted colors. If you have other wedding themes, however, you're free to choose whatever color or type you like.
Edible Wedding Table Decorations
Aside from floral table centerpieces, you may also opt to add edible table decorations. Some weddings have tried using colorful fruits and cornucopias to add a pop of color to their reception tables. Just make sure that you source the fruits close to your wedding date to avoid any problems with their freshness!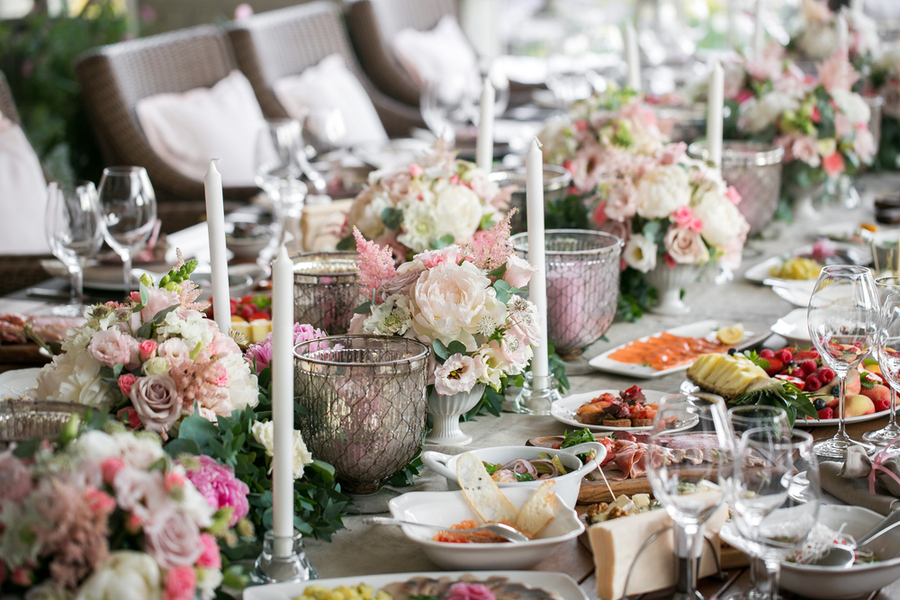 Fresh Flower Wedding Table Runners
If you want to forego the big table centerpieces for a much more subtle yet still beautiful vegan wedding décor option, you can go for fresh flower wedding table runners. These typically take up the whole middle portion of the table, effectively dividing the table for your guests. Mix fresh flowers with a little bit of greenery for your wedding table runners to add a beautiful touch of nature to your reception.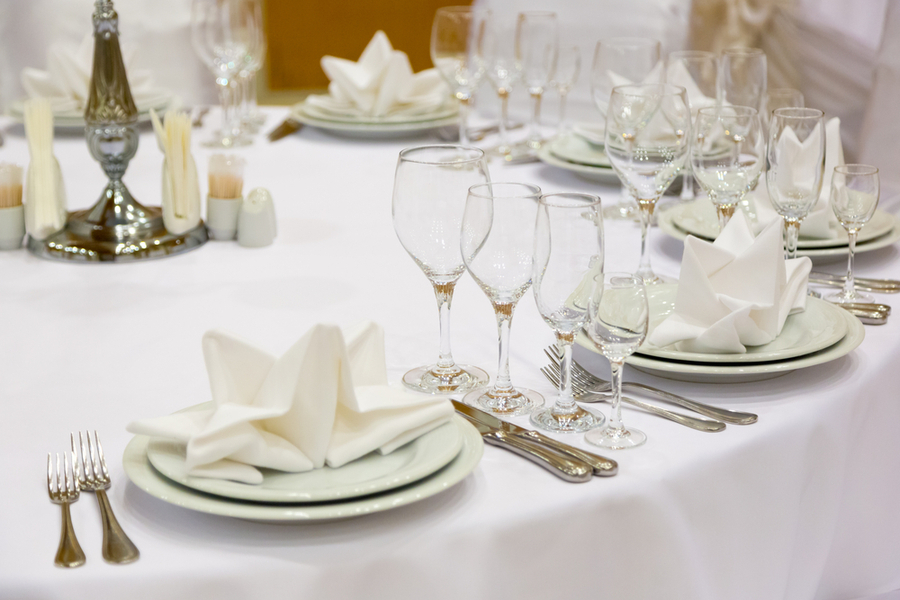 Lace or Cotton Tablecloths
When it comes to choosing fabric, there are just a few non-vegan options that you need to steer clear of, like silk or wool. Go for sustainably produced, organic cotton and lace or linen for your reception tablecloths.
Fresh Flower Bridal and Entourage Bouquets
Vegan weddings often focus on providing sustainable and eco-friendly alternatives to wedding traditions. If you've been planning on using synthetic flowers for your wedding because of their longevity, you might want to switch to fresh flower bouquets or bouquets that are made from recycled paper.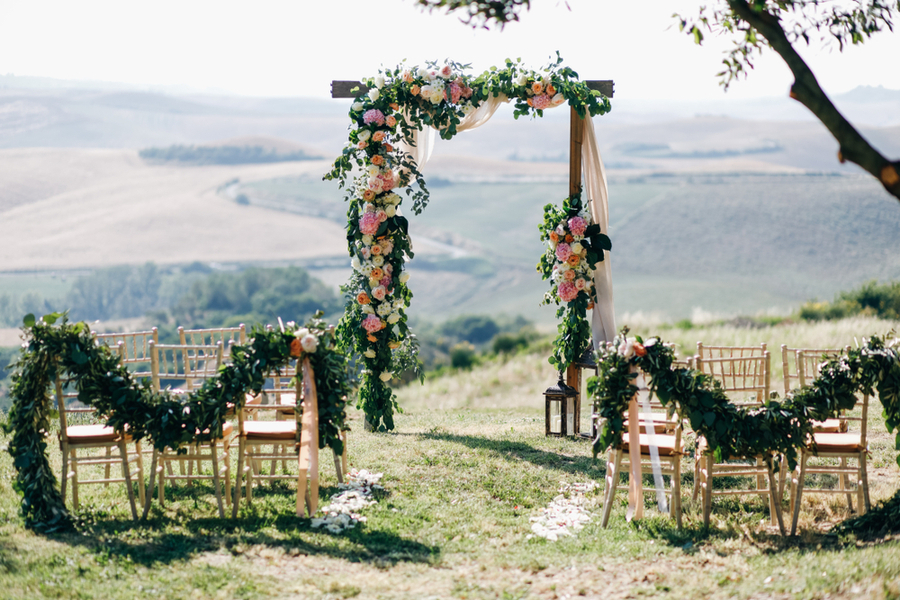 Floral or Greenery Archways
Planning an outdoor wedding and reception? Add floral or greenery archways at the entrance or at the head of your wedding reception venue for a beautiful nature-inspired plant-based wedding décor.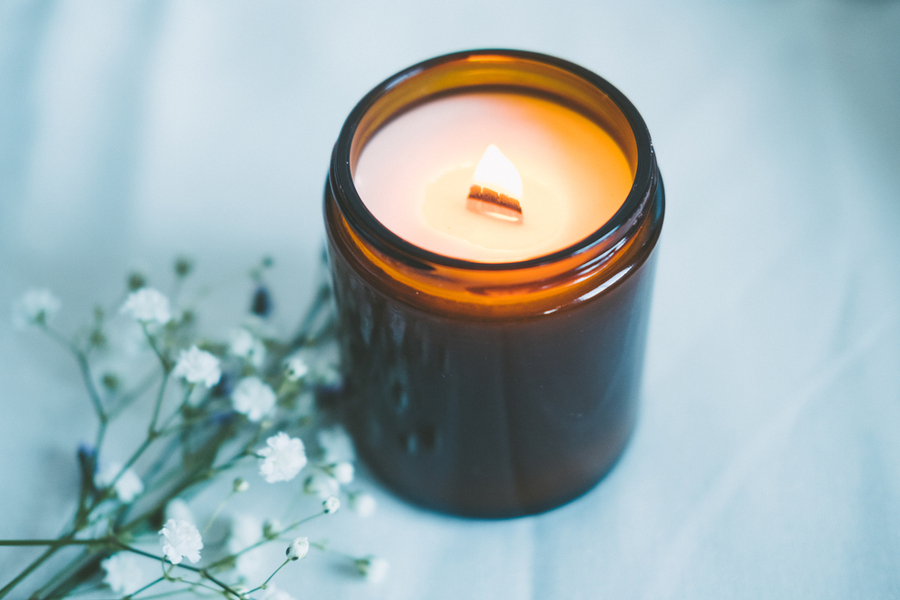 Soy Candles for Romantic Lighting
If you're a scented candle enthusiast, chances are that you know most candles aren't vegan – most of which contain considerable amounts of beeswax or stearic acid. If you're looking to give your reception a romantic vibe with the soft glow of candlelight, choose hand-poured soy candles instead!
Succulent Wedding Giveaways
Succulents are beautiful options for wedding giveaways since not only are they pretty to look at, but they're also highly durable. Your friends and family can bring them home and add them to their desks or indoor gardens for a beautiful and natural addition to their homes.
Loose Tea Wedding Giveaways
Are you a big fan of drinking tea? Loose tea packages are great vegan wedding favor options since you can personalize the mixture for a unique tea experience for all your guests. You can add your favorite flavor or give them a selection of some of the most relaxing and best-tasting teas that you know.
Personalized Seed Pack Wedding Giveaways
Want your guests to come home with a little bit of nature in their pockets? Give out personalized seed packages or vials as your plant-based wedding giveaways. You can include seeds for wildflowers that are endemic to the Philippines so that they can plant them anywhere and watch them grow into beautiful flowering plants. You might even want to throw in a few vegetable or fruit seeds to help them jumpstart their home gardening plans.
Pull Off the Best Vegan Wedding for Your Friends and Family
When you're planning a vegan wedding, you might have a few reservations, especially if you know that most of your guests might not share the same choices as you. However, throwing a vegan wedding isn't that different from any normal wedding celebration. The main difference might just fall on the reception menu and the attire. While pulling off the planning and securing reservations may be a tad more complicated and harder, it will all be worth it when you see your vegan wedding come to life on the day itself.
We hope that our selections and vegan wedding ideas have put you in the right direction. Good luck, and we hope you enjoy your wedding and get the happily ever after you deserve!