https://www.pinterest.es/pin/225883737543313235/
https://www.pinterest.es/pin/17099673577486470/
https://www.pinterest.es/pin/20829217013818268/
https://www.pinterest.ph/pin/486177722281487150/
https://www.pinterest.es/pin/39195459244753651/
https://www.pinterest.es/pin/4151824642931041/
https://www.pinterest.es/pin/822892163170699320/
https://www.pinterest.es/pin/67554063152652222/
Nothing will really beat you and your partner's love when it comes to sweetness in weddings. However, your wedding cake just might come in at a close second. Thanks to the ever-expanding range of delicious wedding cake flavors on the market, finding the perfect dessert for your special day gets a little easier.
Today, wedding cakes aren't limited to classic flavors. In fact, you can even mix and match different flavors if you want a unique combination. If you and your partner are foodies, then you'll probably enjoy cake tasting just as much as your actual wedding.
Having trouble choosing between wedding cake flavors? Check out this list of the best cake flavors to try and what you need to consider when finalizing your wedding cake.
The Best Wedding Cake Flavors to Try
A wedding cake is an essential part of many weddings. Not only is it a beautiful focal point, it's also a delicious treat that you and your guests can indulge in. Besides, the wedding tradition of sharing your first slice with your partner is absolutely cute!
If you're still undecided about your cake, then you might find your perfect (cake) match in these flavors:
Red Velvet
Thanks to its subtle cocoa flavor, red velvet has become a delightful alternative to chocolate cakes. It also pairs really well with white chocolate and other ingredients. Combined with a rich cream cheese frosting, a red velvet wedding cake is a certified decadent treat that you'll love.
Red velvet also makes such beautiful wedding cakes. Its deep red color gives a pop of color underneath pristine white frosting. If you're one for unique wedding cake designs, red velvet cakes are also sure to shine.
Mocha
Coffee and chocolate? That's definitely a match made in heaven. If you and your partner love both, then consider mocha as one of the best wedding cake flavor combinations for you.
Mocha goes incredibly well with different wedding cake fillings. Personally, I love pairing it with chocolate cream for a truly rich cake. Many cake shops and bakeries offer mocha-flavored cakes–it's almost a Pinoy classic! If you want a wedding cake that everyone will enjoy, then definitely consider a mocha-flavored cake.
Funfetti
If you want a fun and carefree cake, then look no further than Funfetti. This nostalgic flavor gained popularity over the recent years as it pays homage to our favorite childhood cakes. It's also one of the quirkiest and unique wedding cake flavors around.
Funfetti pairs incredibly well with vanilla frosting but you can always look for unique flavor and filling combinations to pair this fun wedding cake with. After all, with this cake, you can relive your childhood dreams–and with that, your imagination! Finish it with unique wedding cake toppers and enjoy your delicious and vibrant wedding cake.
Coconut
Coconut is a refreshingly delicious flavor that's perfect for summer weddings. Much like the fruit, this cake flavor is extremely versatile and matches well with different wedding cake flavor combinations. From classic vanilla to tropical guava, a coconut-flavored wedding cake is a joy to have.
Of course, you can also incorporate coconut in your wedding cake fillings or toppings. If you're not fond of coconut as a base flavor, consider using coconut sugar or coconut sugar caramel in the recipe. If you're keen on having coconut, you can definitely talk to your baker to find the perfect balance.
Calamansi (or Key Lime)
Want something unconventional yet incredibly yummy for your special day? Try out a calamansi-flavored wedding cake! This delicious citrus wedding cake flavor is sure to pack a punch and keep you and your guests wanting for more.
Calamansi wedding cakes work well with honey and other citrus flavors. If you're having a beach or summer wedding, this flavor is always a good match. If you're feeling adventurous, request for an oregano component in your wedding cake to fully bring out all the flavors.
Carrot
Don't let the carrot in carrot cake fool you! This rich, moist, and dense cake is a sinful and decadent flavor for any wedding cake. It's also a personal favorite of mine–which is why I'm pretty sure I'll have a carrot cake in my future wedding.
Carrot cake isn't as universally accepted as chocolate or vanilla. If you or your guests prefer a sweet cake, then this flavor may not be your cup of tea. However, if you're a fan of apple pies, cinnamon, and mixed spiced cakes, then a carrot cake is perfect for you.
Marble
Can't decide between vanilla and chocolate? Try out a marble wedding cake. Striking the perfect balance between two classic flavors, a marble cake perfectly harmonizes vanilla and chocolate flavors–just like you and your partner's relationship.
Marble cakes also make a beautiful focal point on your special day. Its combined harmony of light and dark colors complement most of the traditional wedding cake fillings. A marble wedding cake also matches well with a variety of flavors, so feel free to mix and match to your taste.
Cheesecake
Having a hard time choosing between unique and traditional wedding cake flavors? Enter another one of my favorites–the cheesecake. This modern classic is definitely a great choice for those looking to elevate their wedding cake.
Cheesecake combines a delicious soft cheese (usually cream cheese) and a tasty crust. These two components provide a delightful contrast and flavor in each bite. The best part? You can add almost anything to cheesecake and it will still taste amazing!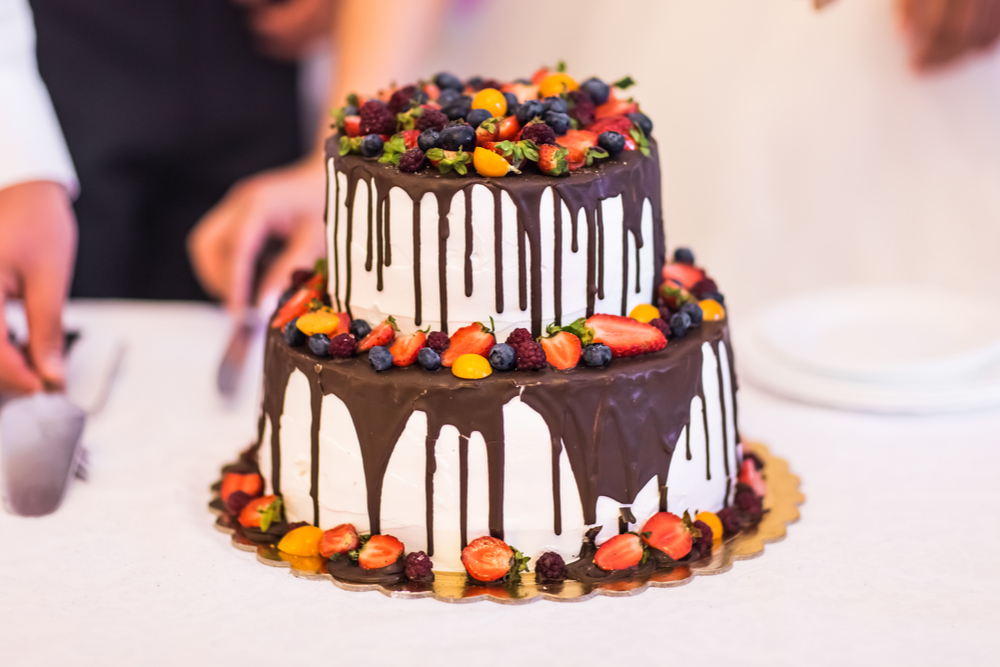 What Are Common and Traditional Wedding Cake Flavors?
If you're a bit of a traditionalist yourself, you could opt for a traditional wedding cake. Before, a wedding cake would usually be a fruit cake that's covered in marzipan. It's also quite usual for traditional wedding cakes to have two to three tiers.
Modern wedding cakes have veered away from fruit cakes and towards classic flavors such as vanilla and chocolate. Today, many wedding cake vendors and bakers create delicious chocolate and vanilla wedding cakes, so finding one shouldn't be too hard. If you just want traditional wedding cake flavors but not their multi-tiered designs, you can always give your cake a modern twist. After all, it is your wedding.
How to Choose Between Wedding Cake Flavors and Fillings
Much like any other aspect of your wedding, there are a lot of options to choose from when you pick your wedding cake flavors. Today, you have a variety of cake flavors to choose from, ranging from classics such as vanilla and chocolate, to more adventurous ones such as rose or pink champagne. So how do you choose all these flavors?
Thankfully, there aren't too many Filipino wedding superstitions or traditions concerning cake flavor. In fact, the only superstition involving wedding cakes is that the bride should have the first bite. That basically tells me one thing: you have to enjoy your wedding cake. But enjoyment and preference aside, how else do you finalize your wedding cake?
From budget to allergies, here are some things to consider when choosing your wedding cake flavors and fillings: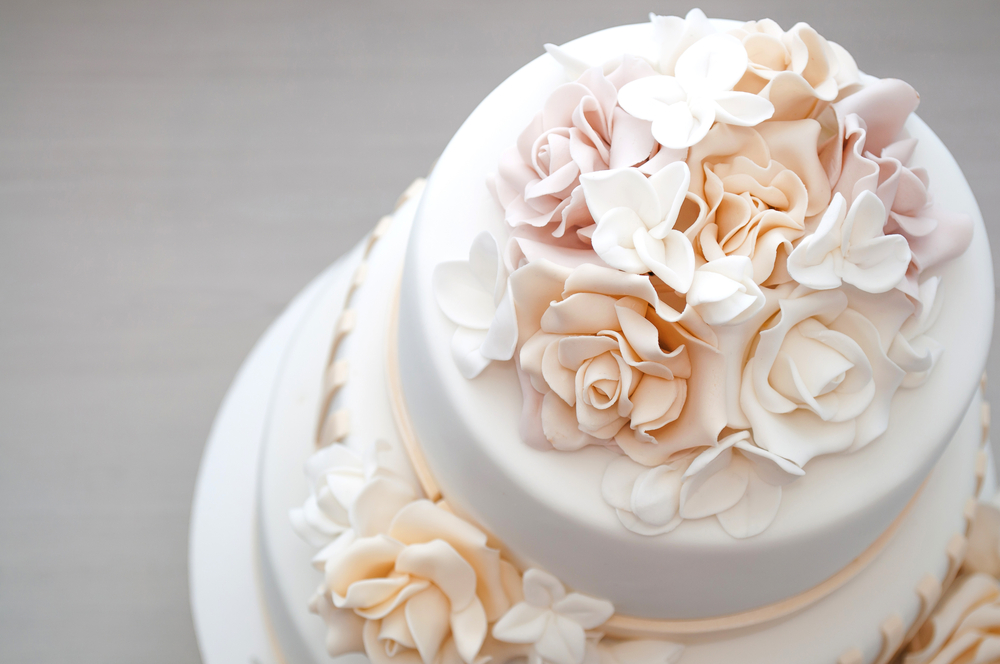 Allergies and Dietary Restrictions
Before committing to a cake, it's important to make sure that you're actually allowed to consume the cake. It would be such a shame for you to get a decadent chocolate wedding cake and not eat any of it–all because your diet won't allow you to. Make a list of your allergies and other dietary restrictions and keep these in mind when you go cake tasting.
If you're really set on a particular flavor that poses some minor problems, talk to your pâtissier. Some establishments offer alternatives so you can get the cake of your dreams. Sugar-free cakes, gluten-free cakes, and even vegan cakes have become relatively accessible nowadays so don't be afraid to ask away.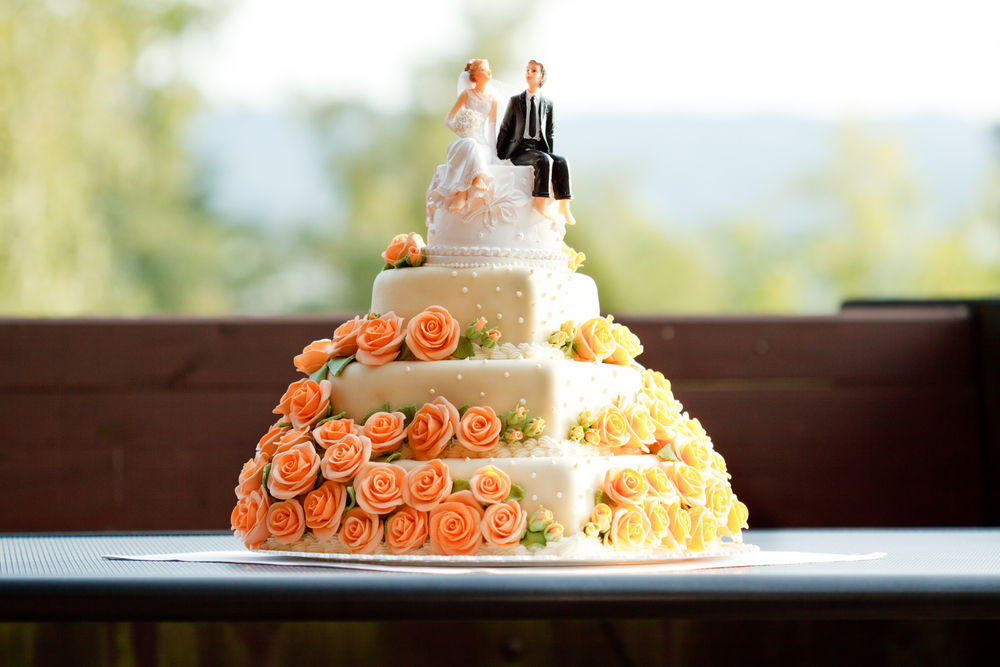 Design
A good rule of thumb in cake design is that each tier can be a different flavor. If you have a multi-tiered cake, it's always good to look at your wedding cake flavors and fillings and determine which complements and which clashes. After all, it would be a huge disappointment if you can't enjoy your wedding cake.
Ask your pâtissier for some flavor combinations or have a list of your favorite flavors on hand when you discuss your wedding cake. This is especially important if you're planning to have a unique wedding cake with different flavors. Take note of what you want and collaborate with your pâtissier for the perfect wedding cake.
Budget
When it comes to weddings, your budget is the first and last thing you want to consult. Aside from your partner, your budget will always have the final say about the things you can include in your wedding. This, of course, includes cake.
Some wedding cake flavors are less expensive. Classics such as chocolate, vanilla, and even red velvet can be relatively cheaper than premium cakes. However, if you want to upgrade your cake, then you will definitely need to shell out a bit more. Check your budget and look at how much you can spend on your cake before committing to a certain flavor.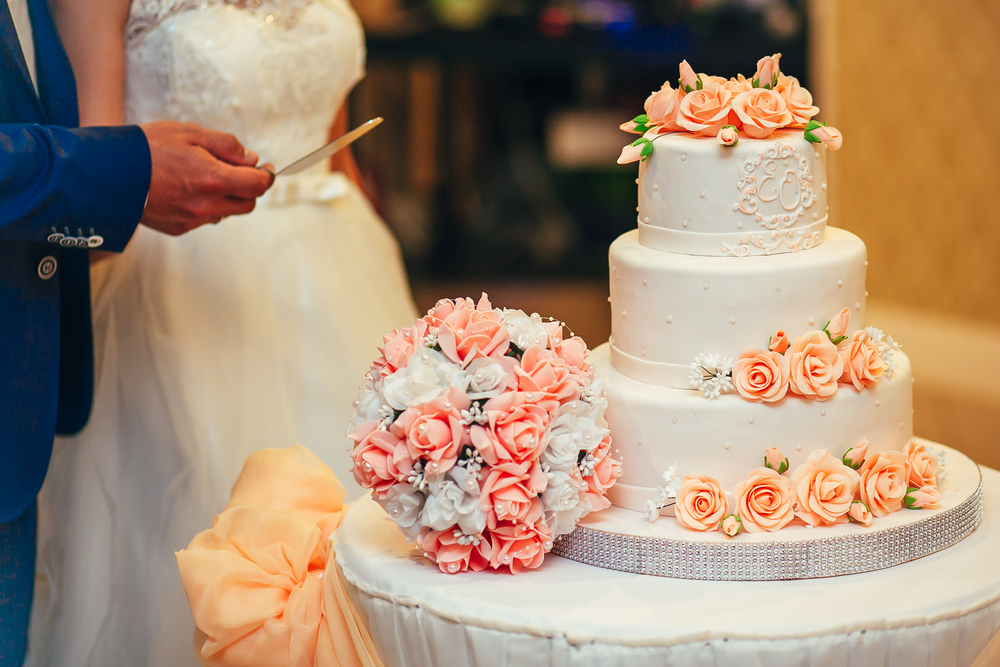 Bring On the Cake!
Who doesn't want their wedding to be sweet?
Compared to your love, a cake's sweetness might pale in comparison–but that doesn't mean that you shouldn't pay it any attention. Your first bite of cake might be a symbolic gesture, but that's all the more reason to make it memorable. Starting your new life together with delicious and unique wedding cake flavors and fillings just adds the icing on top, metaphorically.
No matter what flavor of cake you choose, the most important thing to remember is that you enjoy your cake. From unique wedding cake flavor combinations to interesting cake toppers, you can customize your cake however you like. After all, the perfect cake is one that gives you and your partner happiness on your special day.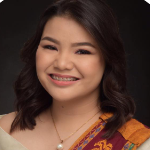 Joey Cole is a digital content writer from Laguna. When she's not looking at her task list, she's probably obsessing over another anime show, looking at pictures of food, or adventuring all over Faerun with her online DND friends.