https://www.pinterest.ph/pin/155303887532416050/
A few months or a few weeks before a wedding, brides and grooms are often whisked into various pre-wedding events. These pre-wedding dinners or occasions are often simple and intimate parties where family and friends can celebrate the upcoming marriage. One of these events is the bridal shower, which is a party often thrown by the bride's maid of honor and bridesmaids. If you're one of the lucky ones who've been delegated in the bridal shower planning, you might have a few questions about throwing a successful party, especially if this is your first time as a maid of honor.
To help you get started, we've compiled a few pointers and creative ideas you can incorporate into the bridal shower program, as well as answers to the most common bridal shower questions you may have on your mind.
What Is a Bridal Shower and What Happens in One?
A bridal shower is a pre-wedding event that is often added to a wealth of Filipino wedding traditions. Aiming to celebrate the upcoming wedding and to say farewell to the bride's singlehood, a bridal shower is a get-together exclusively for the female friends of the bride, as well as closet family members as a means to reminisce and prepare the bride for her marriage. In a way, a bridal shower is the direct counterpart of the bachelor party or stag night.
Now, you're probably wondering what happens in a bridal shower. In all honesty, this highly depends on who's planning – so basically it depends on you if you're reading this and you're the maid of honor. You can create a program where you can incorporate games and activities, or you can even ask the bridesmaids for a short message or a few short speeches for the bride. Heck, you can even plan a bridal shower and add in a KTV element if all of you enjoy singing along to pop songs. In short, you can plan a bridal shower program flow based on what you think the bride and your guests will appreciate most.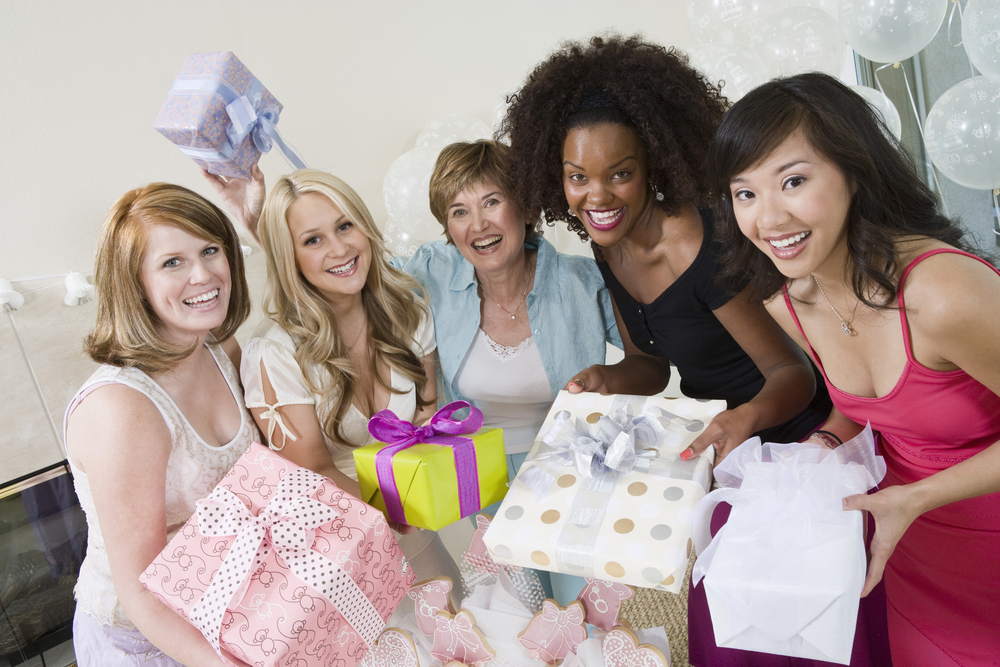 Who Throws or Hosts the Bridal Shower?
If you're planning to go the traditional route, the program for a bridal shower party and the event itself are often planned and hosted by the maid of honor – which is why choosing the maid of honor may entail a slight sense of pressure for her. For maids of honor, hosting a bridal shower or a bachelorette party is only one of the roles of this highly coveted title in weddings. In a way, you'll be the right hand of the bride all throughout the planning process up until the wedding, so you'll need a lot of energy under your belt!
However, while the maid of honor is expected to take the reins in planning, it doesn't mean that you need to plan everything on your own. You can ask bridesmaids, friends, and even the bride for some assistance and some bridal shower program ideas if you think that this will help you host a better event for everyone to enjoy.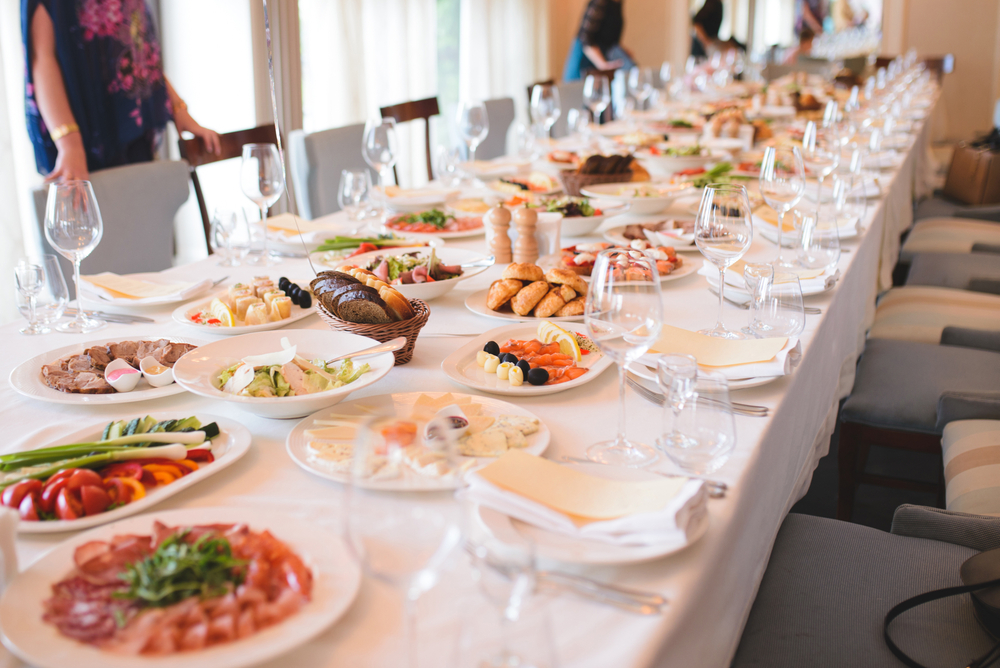 Is a Bridal Shower the Same as a Despedida de Soltera?
While bridal showers and Despedida de Solteras are both celebrations that work as a send-off for the bride, they're not quite the same. While bridal showers are thrown by the bride's maid of honor or her closest friends, the Despedida de Soltera is actually a party hosted by the bride's family. It's often seen as a type of handing down of their daughter's hand to the groom's family. In a way, these parties are often held as a much more formal affair, where more guests can be invited. On the contrary, bridal showers are more intimate and casual events.
A Quick Guide to Creating a Bridal Shower Program and Itinerary
When you're just starting out with planning the bridal shower, you might feel a bit overwhelmed, especially since there are so many details that need to be ironed out – from who to invite, where it will be held, and how the bridal shower program will flow. To help you, we've organized a foolproof way for you to iron out the bridal shower program one step at a time. Follow these steps and you'll be done in no time: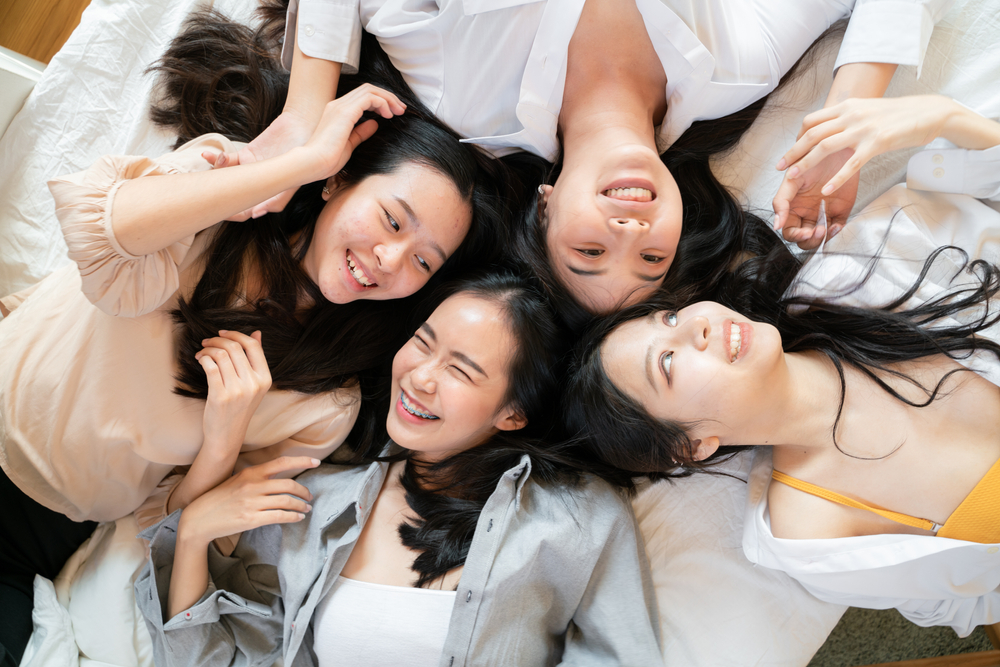 Decide Who Gets to Go to the Bridal Shower
Before you plan a bridal shower, it's useful to decide first who will be invited to the event. This will help you narrow down how much supplies you'd need for the bridal shower program and find appropriate locations that can host an event for a specific number of people. You may also want to reach out to the closest friends and family of the bride so that you can coordinate with them on a suitable time and date when you can hold the bridal shower that you're planning.
View this post on Instagram
Choose the Time and Place
The next thing you need to do is to decide on the time, date, and place where the bridal shower will be held. Coordinate with the bridesmaids and maybe the bride herself to check their schedules just to make sure that it wouldn't coincide with other wedding preparations and pre-wedding occasions.
For the location, this depends on what type of bridal shower program you're planning. If you're planning a dinner, you can make reservations at cafes or restaurants. A few events places that we can name off the top of our heads are the Happy Garden Café at Jupiter Street, Makati if you're looking for a green and natural escape in the city, Café 1771 in Ortigas if you want a more European vibe, or the various branches of TWG Tea if you're going for a more classic "teatahan" vibe.
There's also the option of booking a suite at a hotel so you wouldn't need to rush the bridal shower program. If you have reservations, you can stay up all night and celebrate with the bride without worrying about going home in the wee hours of morning. Consider booking suites at Okada Manila or Solaire if you're looking for top-notch amenities and close proximity to shopping centers.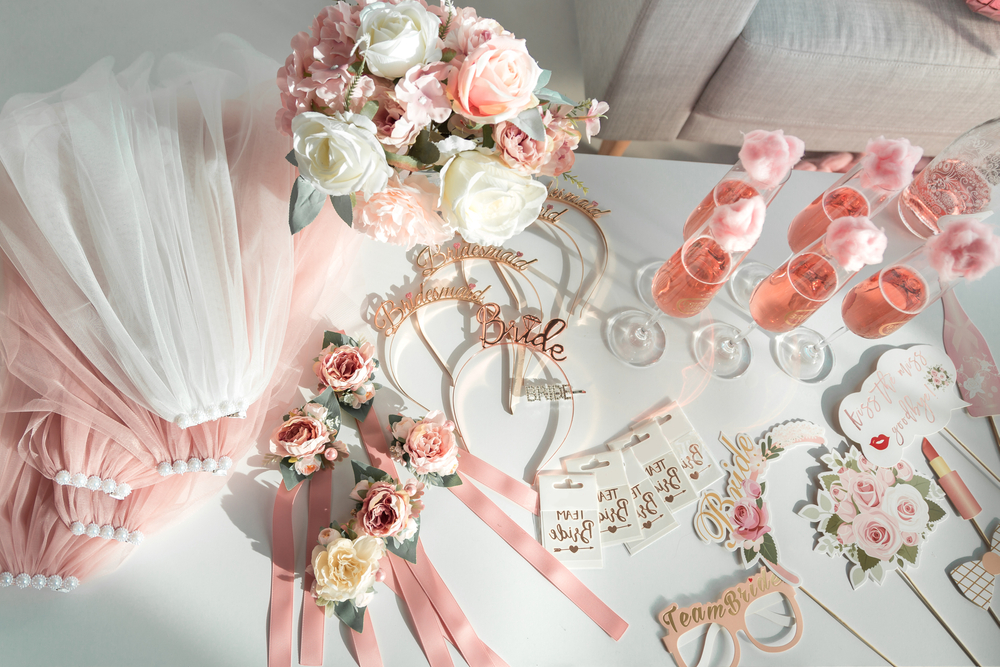 Delegate Tasks to Your Bridal Shower Co-Planners
While hosting the bridal shower is often delegated to the maid of honor, you can ask for help from your fellow bridesmaids to kind of lighten the load of planning and finalizing details for a successful event. You can ask the bridesmaids to help you with the decorations or even just with contacting suppliers and confirming reservations.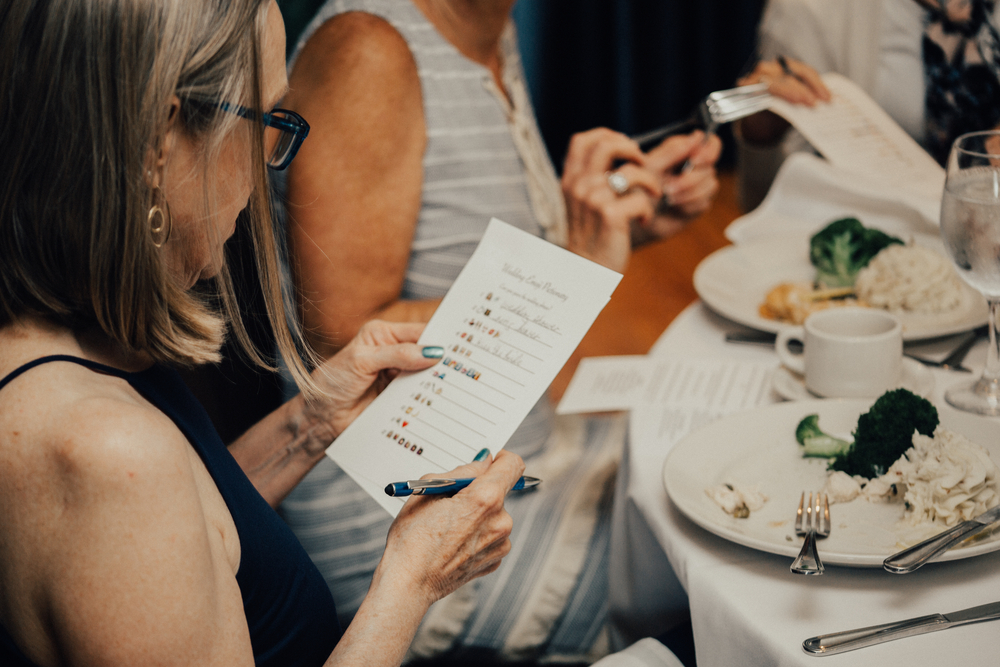 Decide What Activities to Include in the Bridal Shower Program
When planning, you'd want to include activities and games that the bride and bridesmaids will enjoy. You can look for fun bridal shower games, like exciting scavenger hunts, or a quiz bee where bridesmaids can ask the bride tricky questions about their soon-to-be husband. You can fill the bridal shower program with fun little activities or even performances from the bridesmaids to make it a night that everyone in attendance will remember years after.
For a more organized event, you may divide the program time for different activities and schedules, such as a specific time for lunch, games, and speeches. However, because events often have unplanned happenings, you need to be flexible to ensure that everyone's enjoying themselves without feeling a bit limited by time.
Send Out the Bridal Shower Invites and Program
Once you've finalized the bridal shower program, it's time to send the invitations to the guests. There are numerous ways that you can send them out. You may print out formal invitations and bridal shower programs for their convenience, send out online invitations through emails, or you can even send them a message online. Just make sure that you'll remind them a few days before so that they won't forget!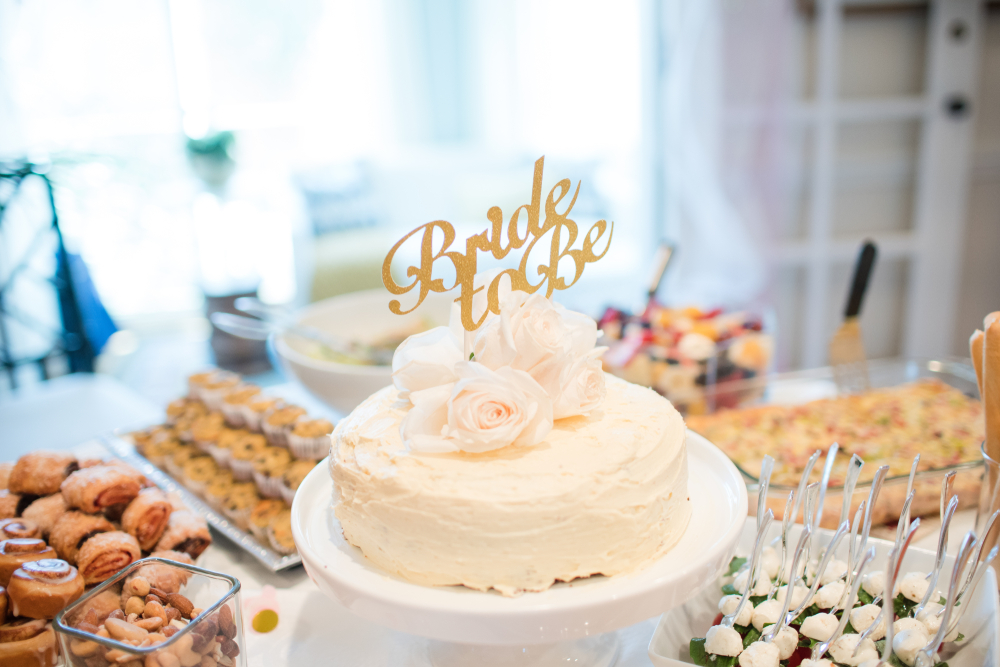 Finalize the Menu, Suppliers, and Reservations
After all the details are ironed out, finalize all the small details. Make sure that the food menu that will be served is ironed out with guest allergies taken into account. Double-check with the decorations, flowers, and gift suppliers to ensure that they can deliver the materials you need for your bridal shower on time. And lastly, make sure reservations are confirmed and ready to go.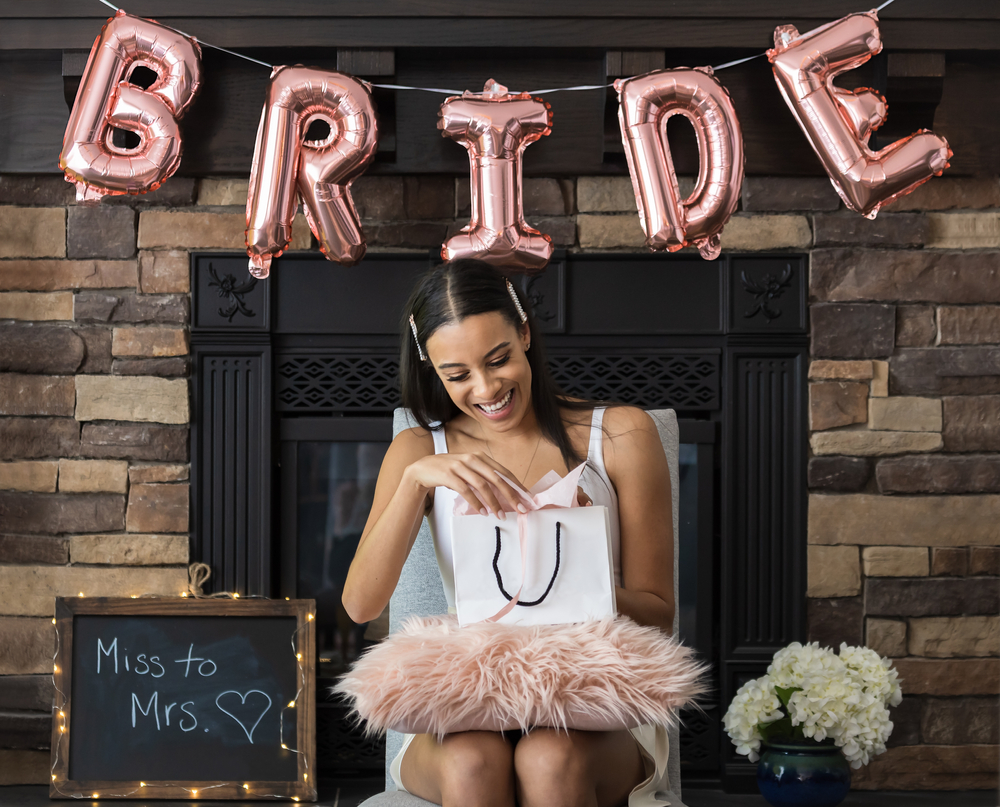 Enjoy Planning the Bridal Shower, But Don't Be Limited With the Program Ideas!
Once you get the hang of planning, ironing out the details for your friend's bridal shower will start to be enjoyable, exciting, and fulfilling. One word of advice though: Don't limit yourself to the bridal shower program you've planned out! As with other events and occasions, spontaneous occurrences are bound to happen and may cause your program to have a few changes throughout the night. Maybe a bridesmaid's speech goes a bit too long, or you experience a few delays in an order. But remember that a bridal shower should be enjoyable and should be memorable for all the right reasons. So don't fret too much if your program gets a few changes. Just enjoy the spontaneity and make good memories with some of your closest friends. Good luck!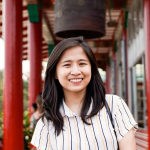 Donna spends 50% of her time writing, and the other 50% napping, snacking, or befriending stray cats.