https://www.pinterest.ph/pin/680817668675764540/
https://www.pinterest.ph/pin/275001120975751545/
https://www.pinterest.ph/pin/456763587219075764/
Bridal showers work as an intimate event between the bride's closest friends where they can help the bride prepare for married life and at the same time bid farewell to her singlehood. As an event that is traditionally planned by the maid of honor, you may be reading this article as your friend's trusted right-hand woman in her coming wedding. If you're planning the bridal shower, you'll also be planning all the details, from the bridal shower program to the bridal shower party favors. Lucky for you, we're here to help – starting with the party favors! We've narrowed down the list to the best and most memorable bridal shower party favors you can choose from. But first, let's answer a few questions that you might be asking.
Who Pays for the Bridal Shower Party Favors?
Because bridal shower parties are often planned and hosted by the maid of honor, most of the time she'll also be responsible for picking out the bridal shower party favors, as well as the bridal shower gift for the bride. However, if by any chance the maid of honor cannot pay for the party favors, she may delegate the task to other willing bridesmaids. In some instances, the bride may also shoulder the cost of the party favor as a way to say thank you to her closest female friends and her wedding entourage.
Are Bridal Shower Party Favors Different From Despedida de Soltera Giveaways?
While bridal showers and despedida de solteras as both parties are held as a send-off for the bride, they're actually held separately, with despedida de solteras hosted by the bride's family. This means that party favors for both events are different and are planned by the maid of honor and the bride's family respectively.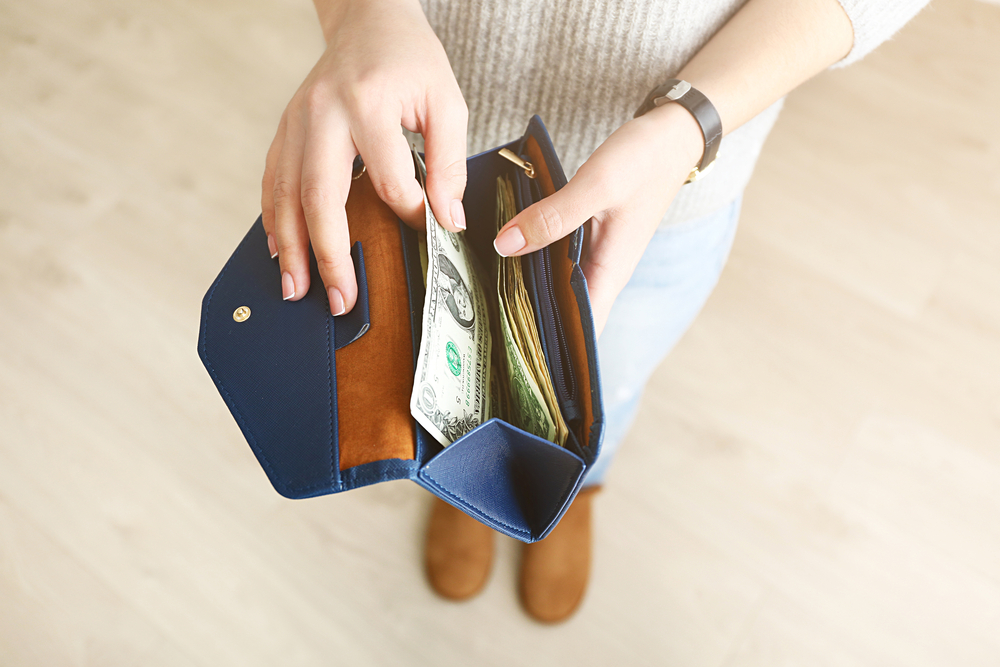 How Much Should I Spend on Bridal Shower Party Favors?
The amount that you'll be spending all depends on your budget. Since we know that maid of honor duties entail spending money for planning and hosting the bridal shower party, we do want to keep the bridal shower party favors as affordable as possible. You can spend as little as PHP 150 to about PHP 300 for each bridal shower party favor, and your guests will still be grateful for the take-home gift. But if you have money to spare and you want to give your guests an extra special party favor, you can go beyond this average party gift cost.
5 Edible Bridal Shower Party Favors
Give your bridal shower party guests treats that they'll enjoy when they're on the way home or for the morning after. These edible bridal shower party favors are perfect for sweet tooths and foodies!
French Macarons
Are you fond of this classic French confection? Treat your bridal shower guests to an enjoyable party favor with a set of French Macarons. You can even personalize the flavors that you want to include! The great thing about this party favor choice is that you can buy these from various shops in the Metro, like Boulangerie22 and Eric Kayser Artisan Boulanger. If you're a baker, you can even try your hand at making the macarons yourself for a more hands-on (and probably cheaper) bridal shower party favor option!
Mini Grazing Boxes
Give your foodie friends a treat by giving out mini grazing boxes as your bridal shower party favors! Filled with high-quality cold cults, nuts, and a combination of fresh and dried fruits, your guests will surely enjoy having their fill. You can order affordable grazing boxes from By the Plattr, Snack in a Tub PH, and CharcuterieBoxMNL. But if you're looking for more premium and fancy charcuterie boxes, you can order from Aperitif PH and Cheese Box MNL.
Chocolate and Candy Bags
Give your bridal shower guests a sweet send-off with sweet chocolate and candy bags. Fill small pouches or boxes with a variety of mini chocolates and candies. You can even use sweets from your childhood for a more nostalgic take.
Frosted Sugar Cookies
Frosted sugar cookies are beautiful options for a personalized yet inexpensive bridal shower party favor, not to mention easily customizable. Fortunately, there are numerous bakeries and cake studios in Metro Manila that cater to these kinds of requests. You can customize sugar cookies to include small details about the upcoming wedding or you can ask for personalized cookies made with the likeness of each bridesmaid or guest. You can check out The Bunny Baker, Cuppy Puppy Sweets, and the Cottontail Cake Studio.
Coffee or Tea Brewing Sets
Are you and the wedding entourage coffee and tea enthusiasts? Two of the best bridal shower party favors you can give away are coffee or tea brewing sets. You can fill boxes with your favorite coffee beans, drip coffee bags, or loose tea. You can find some inexpensive bridal shower party favor sets at Curated.ph, Tsaa Laya, as well as The GoodStore.
5 Useful Bridal Shower Party Favors
If you're not too keen on giving away edible bridal shower party favors, there's also the option of choosing more practical and useful options that your guests will surely enjoy tinkering with – five of which we've listed below:
Bath Bombs and Artisan Soaps
Treat your bridal shower guests to a relaxing and rejuvenating bath by giving away bath bombs or artisan organic soaps from local soap makers. You can choose from a variety of scents, like vanilla or peppermint, and give them away to the bridesmaids as their party souvenirs. Buy your bath bombs and soaps from Lush, Soak Artisan Soap, or The Soap Story.
Scented Candles
Are you and the bride's friends big fans of scented candles? Fuel their enthusiasm by giving away special scented candles that are sure to promote relaxation every time they're lit. With the boom in scented candle demand, you can find numerous physical and online stores in the Philippines that offer high-quality yet inexpensive scented candles for your bridal shower party favors, like Sunday Zen, The Good Scent, and Happy Island.
Mini Succulents
Perfect for the plantitas or the bridal shower wedding guests looking to add some nature into their setups, mini succulents are a great and unique bridal shower party favor option. Not only will you be giving away these beautiful succulents to your friends, but you're also giving them a lasting memorabilia that they can take care of. You can check out Go Green Giveaways for your nature-inspired party favors!
Flower Seed Collections
Another great but cheap bridal shower party favor for the plantitas out there is a flower seed collection. You can put various wildflower seeds in vials that you can give away to your guests. Include instructions on how they can successfully grow the flowers, and maybe even ask for updates if they do plant them after the bridal shower!
Skincare Must-Haves
Let your bridal shower guests feel pampered by giving away special skincare must-haves, including revitalizing face masks, serums, and eye creams. They can even use them the night before the wedding so that they'll wake up feeling refreshed and looking their best.
Say Thank You With Creative Bridal Shower Party Favors
Planning a bridal shower party is a tiring yet fulfilling task for any maid of honor to complete. From smoothening out the bridal shower program to choosing the bridal shower party games, it takes a lot of effort and thought. With this article, we hope that we've kind of lightened the load of planning by giving you a few of the best options for your bridal shower party favors. All you need to do now is further narrow down our list and start contacting the best suppliers out there! Good luck, and we hope you enjoy the upcoming bridal shower!