Chances are you've probably seen the generic wedding cake topper on almost every wedding cake in every wedding reception you've attended since you were a kid – the couple clad in a wedding dress and a pristine tuxedo, hand in hand. If you're planning on making your reception as personalized and as unique as possible, you've probably already zeroed in on the traditional cake topper. What's great about cake toppers is that they're pretty much easy to swap out and personalize. In fact, there are hundreds of options right now of unique and fun wedding cake toppers you might want to check out.
To help you, we've compiled a list of some of the cutest (and funniest) wedding toppers that you can incorporate into your wedding reception to perfectly reflect you and your future spouse's personalities.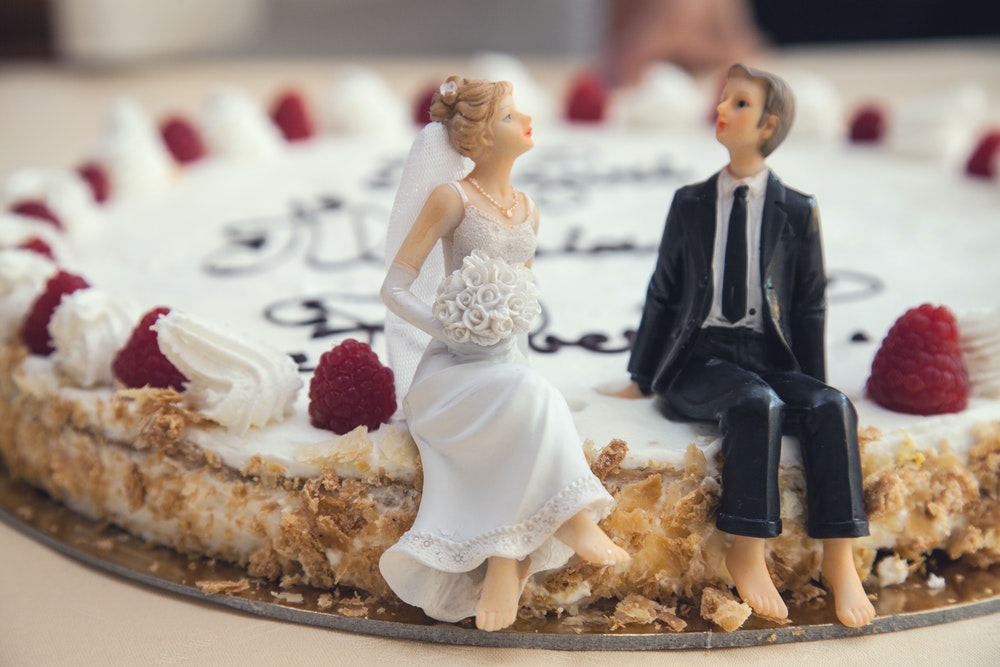 12 Unique Wedding Cake Toppers to Choose From
Do you want to treat your wedding guests to a memorable, fun and unique topper once your wedding cake is wheeled out during your reception? We've come up with 12 of the most beautiful (and fun) wedding cake toppers that can make your wedding cake pop with personality. Whether you're planning to hold a wedding reception at a restaurant or planning for a grand ballroom reception, you can find a great choice of wedding cake toppers here:
3D Printed Bobblehead Cake Toppers
Looking for personalized wedding cake toppers that have the undeniable likeness of you and your future partner? Now you don't need to look far and wide because 3D2GO offers 3D printing services that give you cake toppers specifically designed to look exactly like you. What's great about 3D2GO's 3D cake toppers is that you can request just about anything from them, whether you want your figures riding a motorcycle or to add in your pets. You can even use these wedding cake toppers as figurines after your wedding, so you'll always have a piece of your magical day in your home.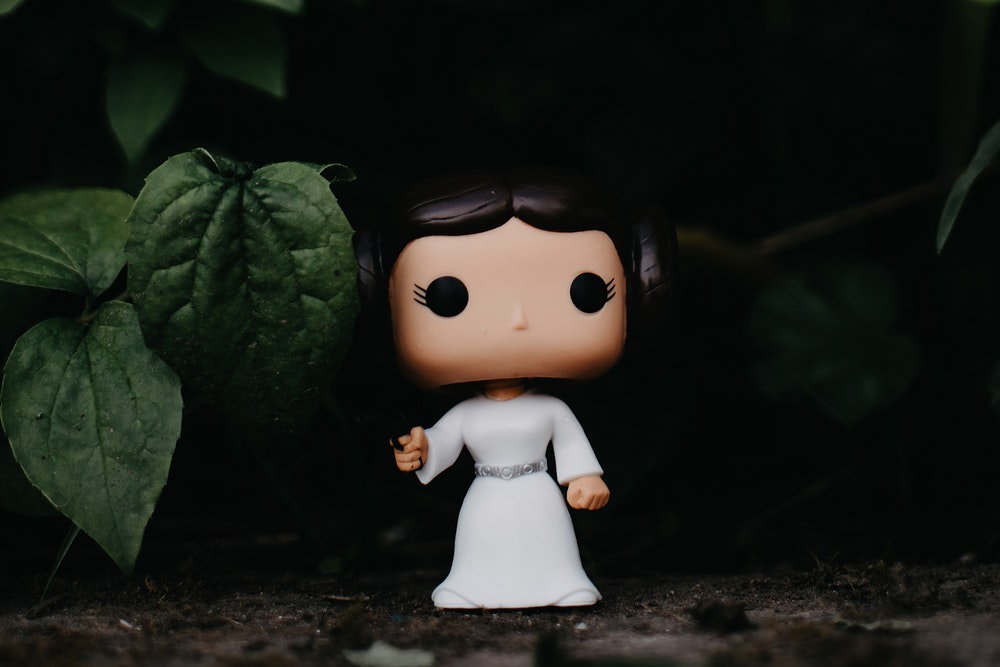 Custom Funko Pops
Are you a Funko Pop collector or do you just enjoy the overall look of Funko Pop figures? You can top your cake with custom Funko Pops made specifically for both you and your partner, with all the iconic things that you typically wear or specific hairstyles that can be easily recognizable. There are numerous places in the Metro that cater to personalized Funko Pop requests, including EMC Handiworks and Grapiken. Just make sure that you order your unique wedding cake toppers ahead of time so that they can accommodate your requests.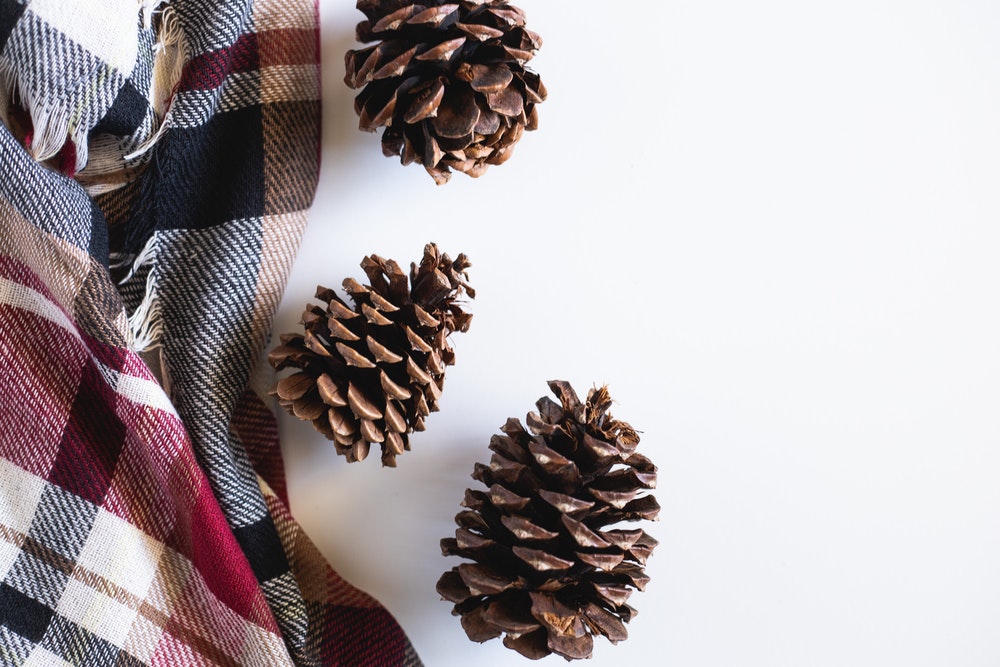 Pinecone Wedding Couple
Perfect for rustic weddings or weddings set up in the mountains of Baguio or Tagaytay, pinecone couples are a unique alternative to the more traditional bride and groom figures. Simply decorate two pinecones with simple accessories to indicate which one is the bride, and which one is the groom – maybe add a veil for the bride and a tiny tuxedo detail for the groom. Place the clean pinecones atop your wedding cake and you'll surely have an eye-catching and unique wedding cake topper that your guests will not stop talking about.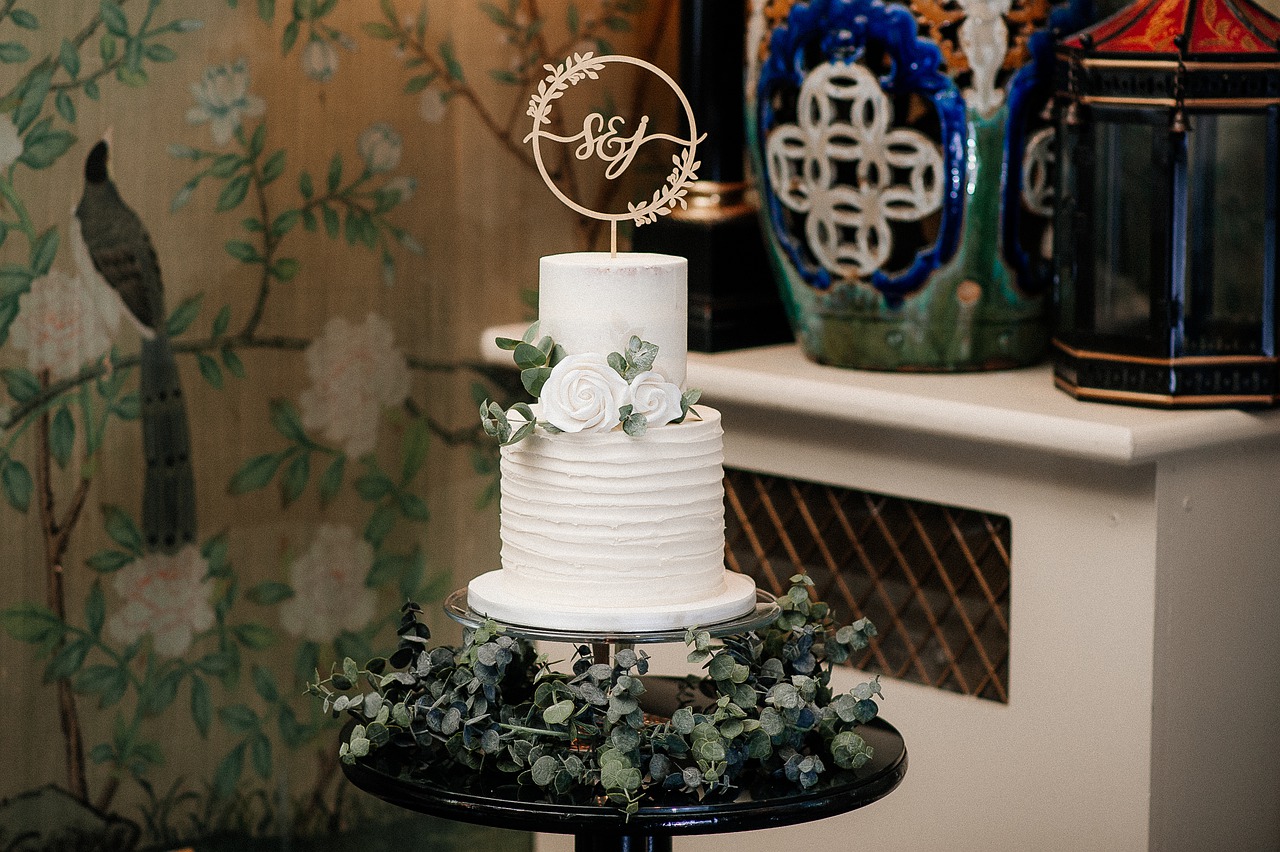 Name Wedding Laser-Cut Stencils
For a more simple and minimalist option, laser-cut stencils are a great wedding cake topper idea. Have a stencil designed and produced that either says both of your married last names or your first name initials. The great thing about laser-cut stencils is that they come in various colors and materials, which can make them seamlessly fit into the overall theme of any wedding, whether you're going for a fairytale wedding or a beach wedding.
Pixelated Couple Images
Pixel art is a great retro choice for couples who want a sort of nostalgic feel for their wedding reception. Top your wedding cake with a cute pixelated wedding cake topper and it'll surely prove to be an eye-catching and memorable cake topper of choice. You can either order one from a local artist or manufacturer or you can even make your own with some Pixel Bricks.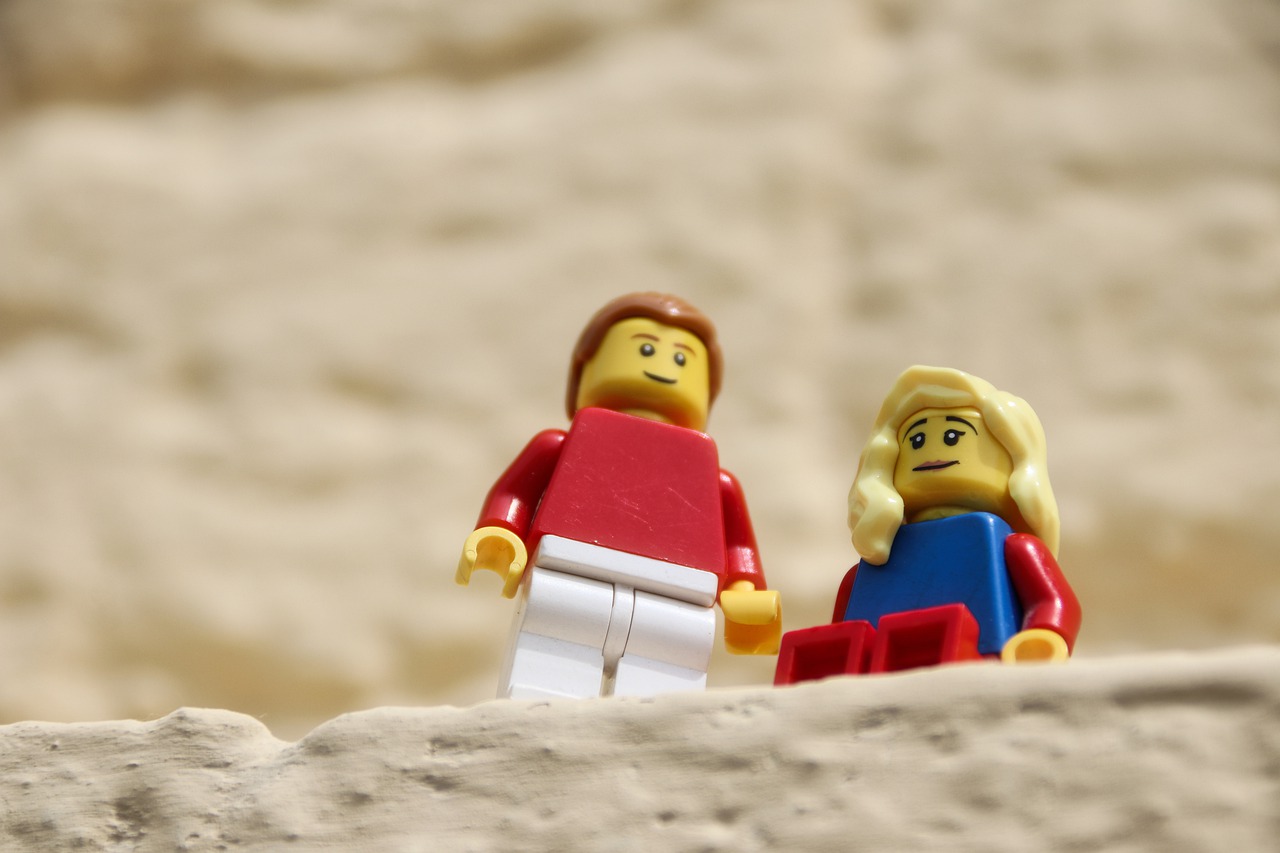 Bride and Groom Legos
For a fun wedding celebration, opt for a cute Lego wedding cake topper. There are numerous shops in the local market or on Etsy that can personalize your Lego cake toppers to look like the both of you, as well as add small elements that will make the toppers seamlessly fit in with your overall wedding's theme.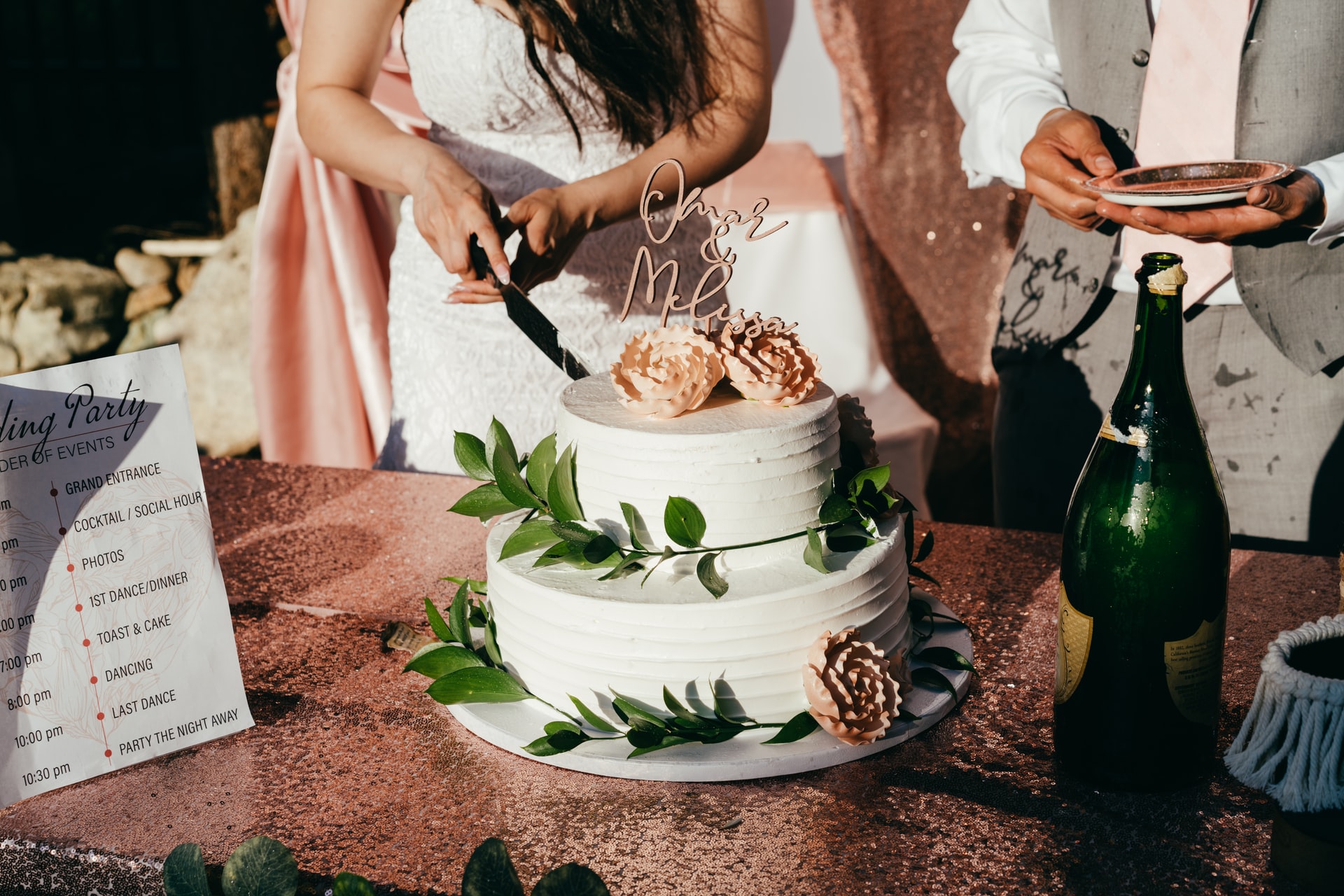 Copper Initials
Another simple and unique wedding cake topper idea is to use shaped copper initials. You can either use both of your first name initials or just your married last name's initial for a more minimalist appearance atop your cake. Perfect for plain white cakes or cakes with simple floral accents, copper initials are wonderful if you want your cakes to be low-key and easier on the eyes throughout your wedding reception.
Love Bird Figurines
Love birds are associated with the concept of devotion and monogamy. These birds are known to mate for life and to exhibit extremely affectionate behavior towards their partner, including feeding each other. If you want to symbolize lifelong love and unbreakable bonds, love bird wedding cake toppers would be a great and unique choice.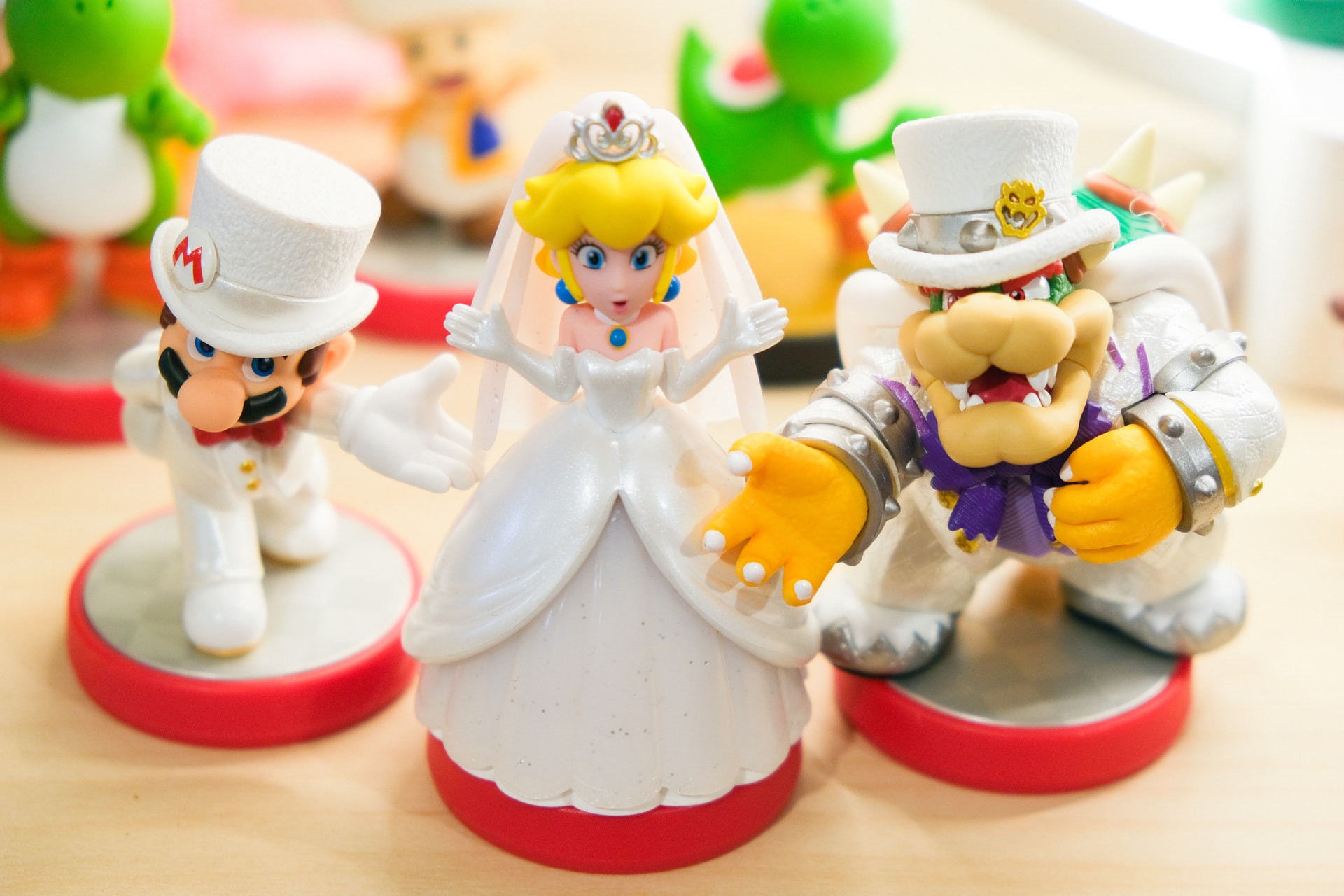 Gaming Avatar Figurines
If you and your future partner are hardcore or casual gamers, one great wedding cake topper idea is to use your unique gaming avatars as your bride and groom cake topper figures. Or better yet, you can use a couple from a game you both played, such as Mario and Peach, Link and Zelda, or even Kairi and Sora. Whatever you decide, these are all great and fun wedding cake topper alternatives that will surely be as entertaining to plan as it is entertaining to see atop your cake on your wedding reception. You might even use them as a conversation starter for your host during your wedding reception program.
Woodland Bride and Groom Dolls
For a nature-centered and rustic wedding, there's the option of using small wooden woodland creatures to represent both you and your partner – from cute squirrel figures, bears, or even deer. Add a touch of an ethereal or fey-like vibe to any wedding with these unique wedding cake toppers.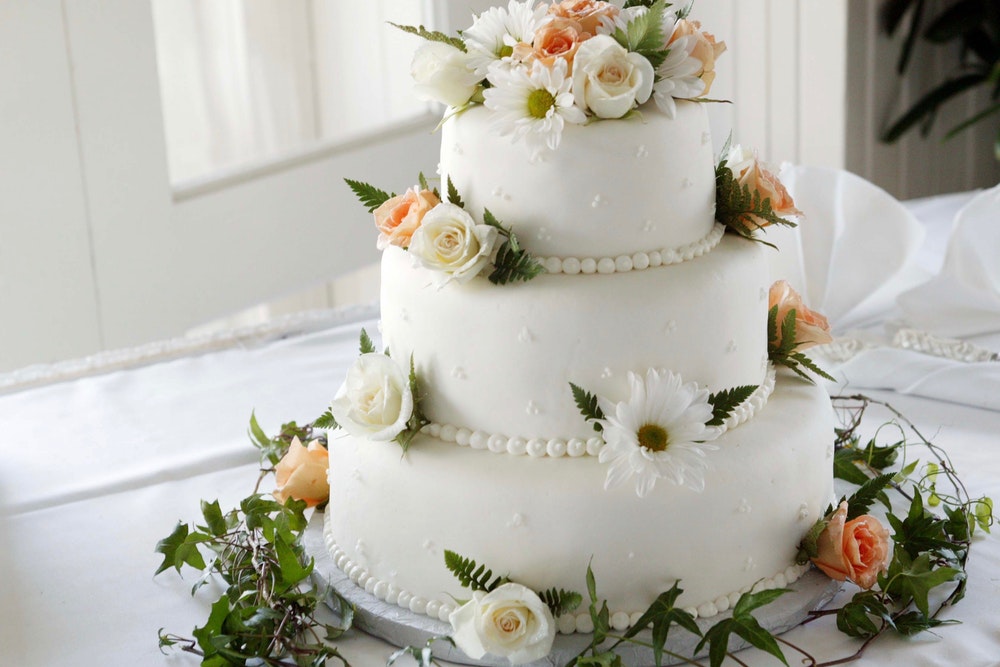 Floral Wedding Cake Toppers
Want to keep a consistent floral theme in your wedding reception? One good wedding cake topper idea is to skip the traditional topper choice and go for a chic floral arrangement atop your wedding cake. You can even use flowers that were specifically chosen for your wedding bouquet for a more seamless and balanced theme. Though if you're not a fan of putting fresh flowers on your wedding cake, you can always request for elaborate rosettes or edible iced flowers to be placed atop your cake.
Unique Crystal Geode Wedding Cake Toppers
In recent years, people have become increasingly interested in geodes and crystals because of the unique color design and patterns they have. Because of their popularity, bakers and patisseries have found a way to imitate the beautiful appearance of geodes by using edible ingredients, including sugar rock candies and edible paint. If you want to do away with the traditional couple figures on top of your wedding cake, a geode accent would be a great way to add a subtle pop of color to your cake or add an additional layer of texture.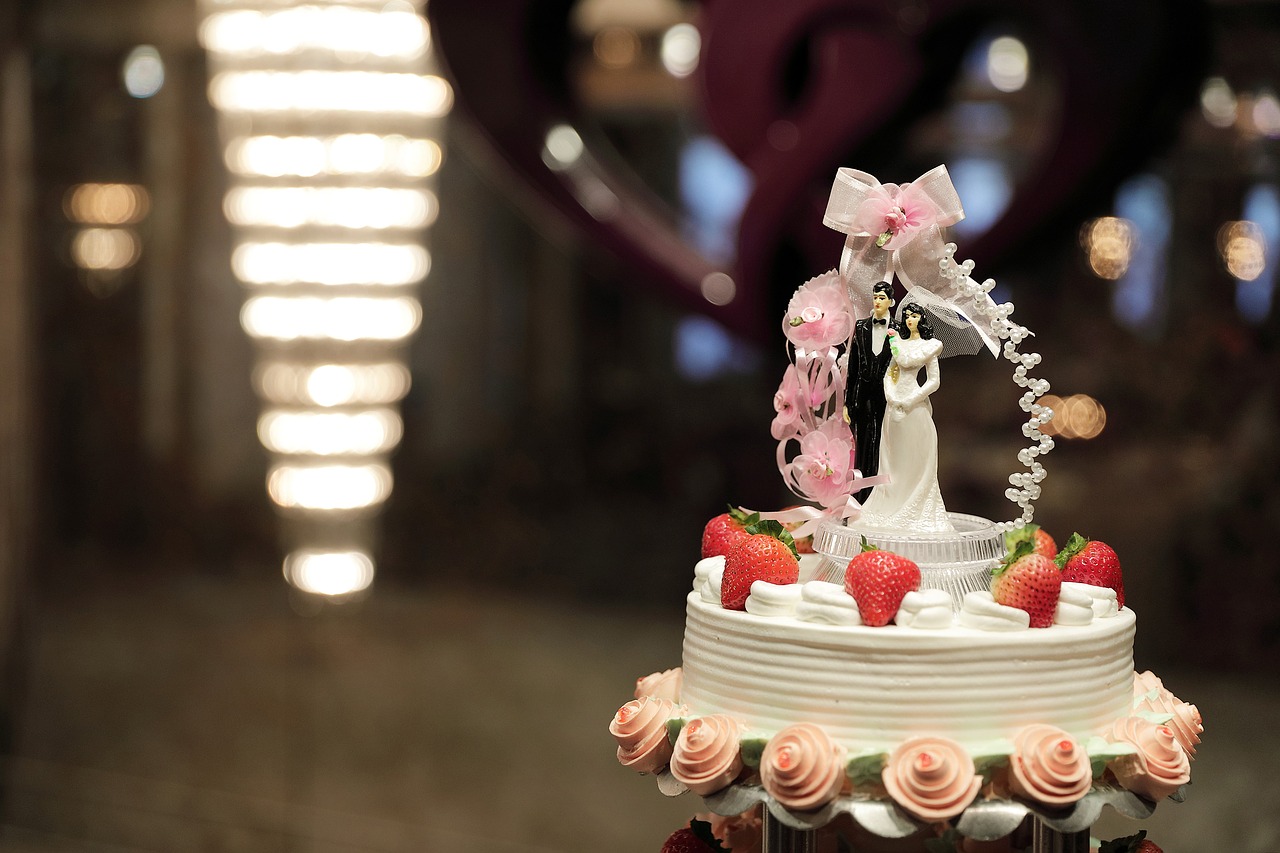 Are Wedding Cake Toppers Provided by Bakers or Patisseries?
One question you might have while preparing your wedding cake or looking for cake inspirations is whether bakers or catering and food services offer wedding cake toppers as kind of a bundle for your cake's overall design. This is a valid question since a lot of bakers and caterers today offer numerous options for wedding cake toppers, from the more traditional options to the more fun alternatives. When you're deciding on your cake's flavor and look, consult your baker regarding their selection of wedding toppers. Chances are that they'll give you their opinion or at least give you unique options for wedding cake toppers that will fit your cake's design.
In some cases though, bakers and caterers may leave the wedding cake topper choice to you, so you'll have to source it from another store or online shop. Just make sure that you leave yourself with ample time to order and receive the wedding cake topper of your choice before your wedding day.
Make Your Wedding Cake Unforgettable With a Unique Topper
As with almost all couples, you probably want your wedding to have specific elements that are unique to our own celebrations, whether they're floral arrangements that mean a lot to you and your partner, trinkets that symbolize significant events in your relationship, or just a wedding cake topper that's made in the true likeness of the both of you. We hope that whatever unique wedding cake topper you decide on, your wedding is going to be one unforgettable and fun day for you and your wedding guests! Good luck and we hope to hear from you about all the fun things you decide on for your wedding reception decorations.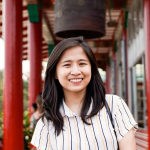 Donna spends 50% of her time writing, and the other 50% napping, snacking, or befriending stray cats.