They say that when your guests look back on your wedding, the thing they'll remember the most is the food and drinks served at your reception. So, if you're going to splurge, put that extra money onto the catering services you hire.
Catering will take about 45 to 50 percent of your wedding budget. To decide on how much you want to spend on catering, first think about the number of guests that will be attending. And because RSVP-ing isn't popular in the Philippines, add around 5 to 10 additional heads in case your Tita decides to bring her uninvited best friend and her best friend's four kids.
Next, multiply that by the amount you want to spend on food per person. A full-course meal starts around P500 per person, while more high-end dishes can cost you as much as P1000 per person. Once you have the product of the two, that number is roughly how much you're going to spend. If it's way over budget, consider lowering your budget per person. When it looks doable, find a catering company that can provide quality food for that total budget.
Finding a Caterer
If you've already found a wedding planner and are opting for full coordination, they probably already have catering in their package or can connect you to their network of caterers. You can also contact caterers you've worked with before or caterers your friends can recommend. Another possibility is that the reception venue you chose also provides their own catering.
Another option is to attend wedding expos or exhibitions and look at the caterers available. Some of them offer free food samples on the spot or public and private tasting events where couples can try out their menu. It's a good way to get a sample of what their food is like, since it's not a good idea to simply hire a caterer without trying out their food.
And just like your wedding planner, be sure to check if your caterer covers your wedding's location.
Some catering companies may decline to cater your wedding if the venue is too far away.
Average Cost of Wedding Catering in the Philippines
The cost of your catering really depends on how many people you're inviting. For example, P50,000 doesn't seem like a huge catering budget for a party of 100 (since that totals to P500 per person), but for a party of 50 guests, that's P1,000 per plate, which can already get you a high-end caterer.
For an average wedding of a hundred guests, a low-priced catering company can offer P50,000, while high-end catering can cost as much as P185,000. Take note that some catering companies have a minimum number of guests, so if their minimum is a package deal of 100 guests at P600 per plate, if you only have 95 guests confirmed, you'll still have to pay P60,000.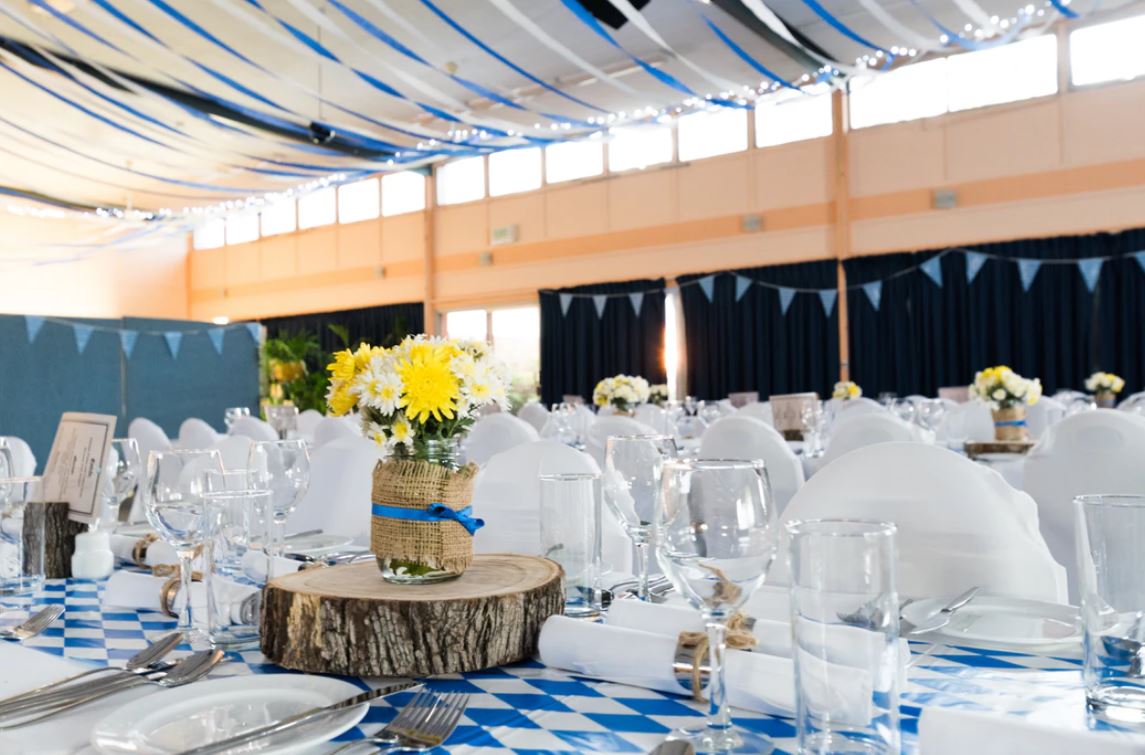 Buffet-Style or Sit-Down Service
Catering often comes in two forms: a buffet line or a sit-down service. In a buffet line, your guests will line up and have food portioned and served by staff. If you have a large party, you may want to have more than one buffet station as guests may have to wait in line for a long time before they get their food. It's cost-efficient, especially if your guest may not want a specific dish, but expect that some of your guests may want multiple servings and may either ask for larger portions or come back for seconds (and thirds). So, if you're going to go for this method, ask your caterer how big their portions are and if you'll have to pay for a few extra heads for more servings.
The other option is a sit-down dinner service. Instead of your guests lining up to get their food, waitstaff will serve plated courses for each table. This means your guests' meals are already portioned and plated. This is more convenient for your guests as they don't have to line up to get their food. It's also the option if you want your food to be served with some attention to design.
However, guests cannot get seconds, and you aren't sure if your guests will want to eat each course.
This is also difficult to do if you have guests who did not RSVP because the caterer will only have enough plates for the confirmed guest list.
Wedding Menu
While there is no traditional menu, it's a good idea to devise a menu that will cater to everyone's tastes. So, aside from the usual rice, a good wedding menu should have at least one beef, fish, chicken, pork, and vegetable dish. If you know some of your guests are avoiding rice, provide a different starch like mashed potato or pasta to give them some variety. And then provide at least one dessert to end the meal.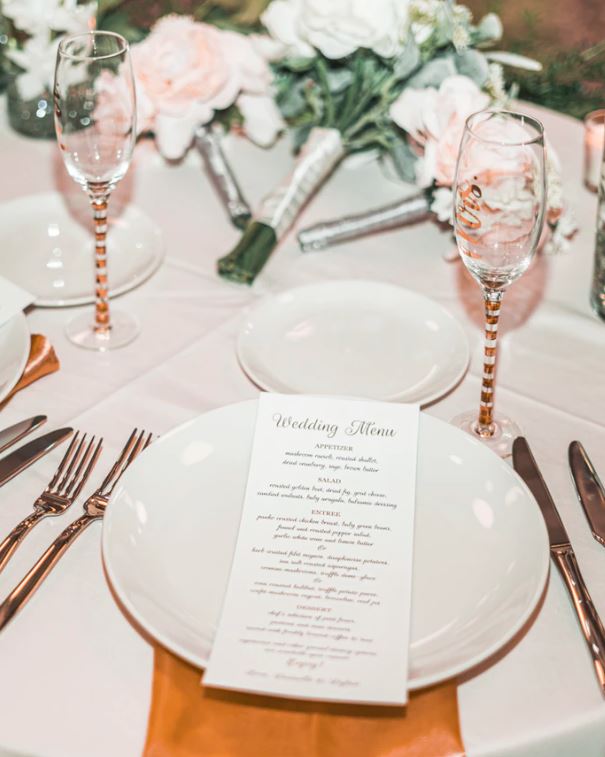 Some of your guests may have dietary restrictions. For example, you may have guests that are vegans, pescatarians, or have allergies. As hosts, it's embarrassing to have nothing for them to eat especially when they've taken the time to attend your special day. To avoid this, put a dietary restriction notice on your RSVP. This will require them to confirm their attendance so that you either have a special meal for them or add a dish to the menu that they can eat.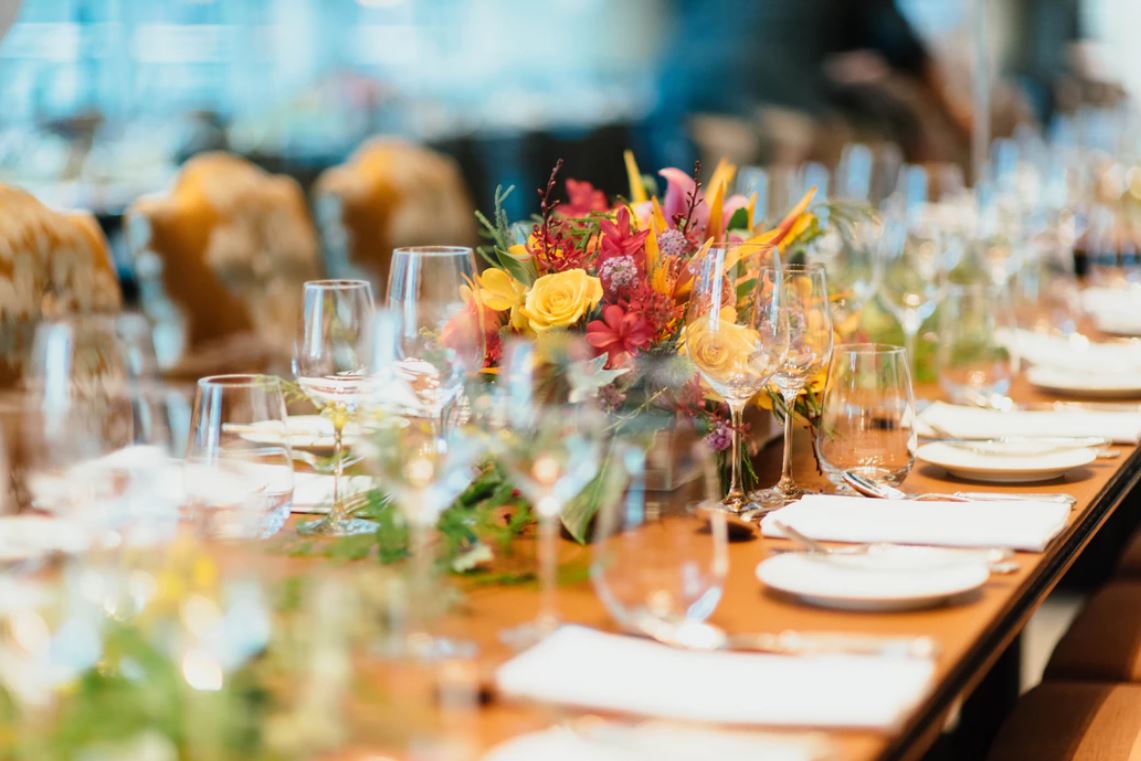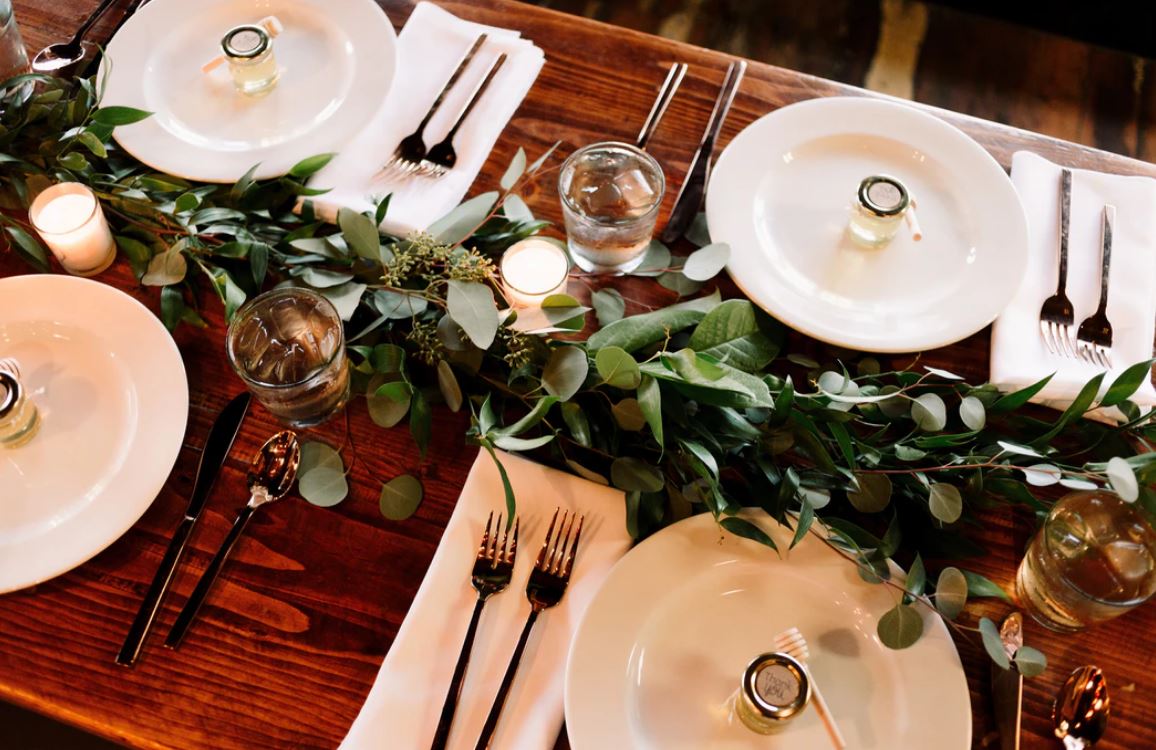 Food for the Vendors
It's common courtesy to feed your vendors and suppliers, especially your photographer, videographer, wedding planner, coordinators, and those present throughout the wedding ceremony and reception. Ask your caterer to box enough food for your vendors and to coordinate with your wedding planner. Your wedding planner may provide a table at the back of the venue or away from the venue for them to eat. Your vendors may eat before or after the reception.
Grazing Table
One of the biggest mistakes I've seen couples do is not account for the time between the ceremony and the reception. Nowadays, it is common (and cost-efficient) for couples to hold their ceremony and reception within the same venue or within a short walking distance from each other. The problem, however, is that in between this time, while the bridal party is getting their pictures taken and the bride might be changing into her reception dress, your guests have around one to two hours of free time. During this time, your guests may get hungry or bored and may have a bad mood by reception.
The solution to this is simple: a grazing table. A grazing table is a spread of appetizers like cheese, bread, cold cuts, pretzels, and any other appetizers to keep them sated until the reception starts. Aside from food, you can also have a table with drinks to keep them hydrated especially if your wedding is during the Philippines' warmer months.
Some caterers can offer grazing tables on top of their reception catering. If your chosen caterer doesn't, you may have to provide a separate caterer for a grazing table. Prices can range between P20,000 good for 30 people (check out Cosmopolitan's list of grazing table caterers in Manila) to P1,300 per person. If that seems like a lot for a small budget, consider simpler finger foods or keeping the time between the ceremony and reception short so that you won't need to buy a large grazing table.
Additional Food and Food Carts
Aside from the reception caterer, you might want to consider buying additional food your caterer can't provide. For example, if you want your wedding to feel like a true Filipino celebration, buying lechon from the popular Lydia's Lechon is a good option. A large lechon good for a hundred guests will be an additional P14,800. Or if you're looking for a sorbetes cart, you can pay P5,000 for a Mamang Sorbetero.
While you can have these additional food items and food carts to your wedding as long as it fits within your budget, the only thing you have to look out for is if your venue has a corkage fee. Venues that provide their own catering charge a certain fee whether or not they provide the food or drink you bring in. If you feel like the cost of a food item and the corkage fee is too much, it's best not to bring it. Justine loves costumes, puns, horror films, and blue dresses. A literature graduate from the south, she writes online content for a living but is super shy about others reading her fan fiction.