After you accept a wedding proposal, you're in for the whirlwind of wedding planning and ticking off everything on a wedding checklist—from choosing the date, finding a venue, and just deciding on the overall style and design of your upcoming wedding day. Another thing, however, that you can't skip is the announcement of your engagement and the save-the-date invitations that follow.
Throughout the months leading to your wedding, there's one specific item that will help your guests free up their time so that they can attend your wedding: save-the-date announcements. In this article, we've compiled some of the best and most creative save-the-date ideas for you and some additional info you need to know before sending them out to your wedding guests.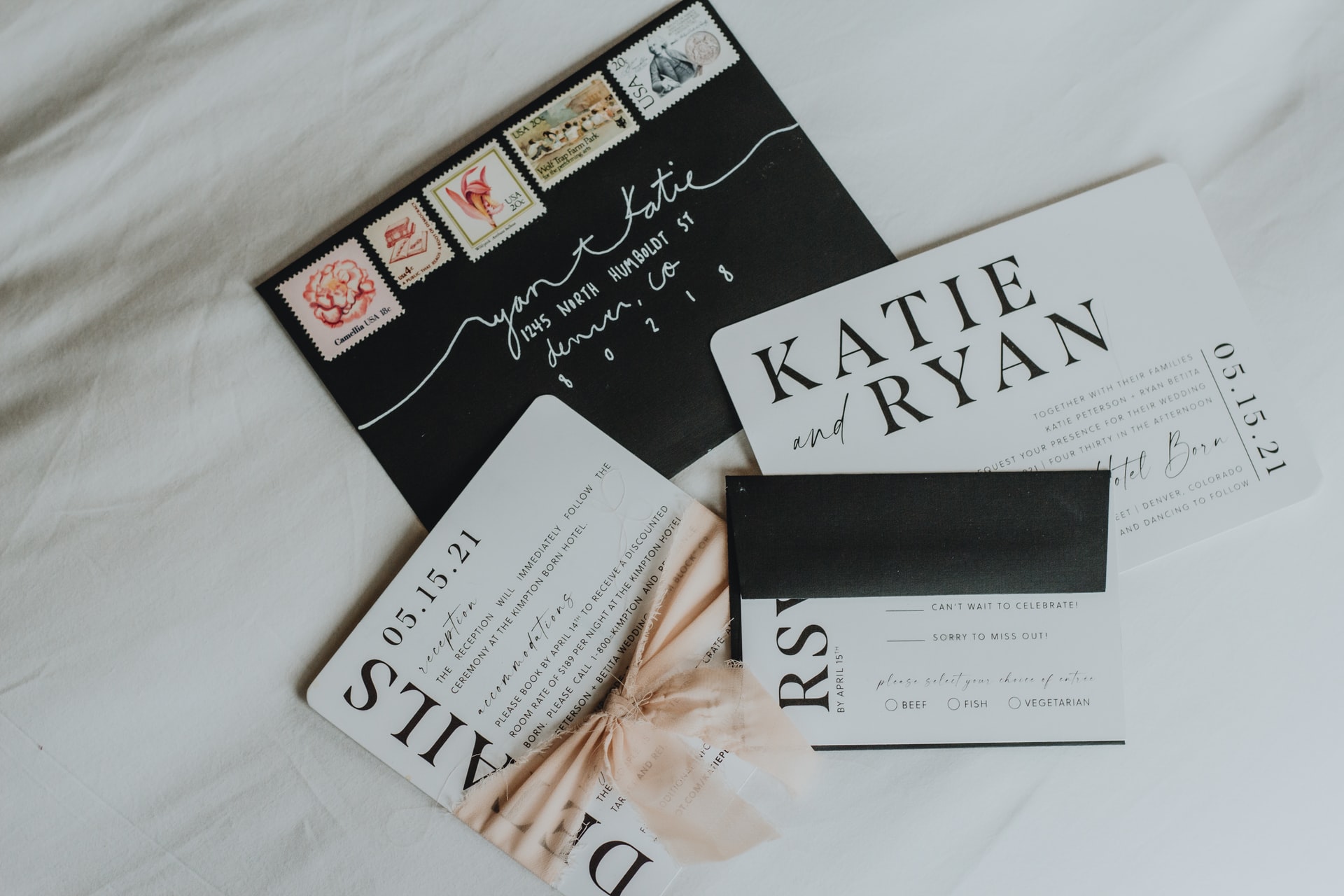 What Are Save-the-Date Announcements and What Do They Include?
But before we get to the nitty-gritty of designing your own unique save-the-dates, let's just first discuss what Save-the-Dates are and what you should put on them. Not to be mistaken with the main wedding invitation, save-the-date announcements work as a heads-up to your wedding, which is sent about 4 to 6 months prior to your wedding.
Unlike the traditional parts of wedding invitations that include the complete set of names or an in-depth overview of the upcoming ceremony, save-the-date announcements only need some of the most crucial information for your wedding: you and your fiancé's names and the date. There's also the option to add a location if you've already found a venue for your wedding – but if not, maybe give a tentative city where you're planning to hold it.
Just a reminder though! Don't send out save-the-date announcement too early because your wedding guests might forget, and that would be counterproductive since your guests may not have enough time to polish out their gameplan for your wedding celebration when your formal invitations do go out.
Be Inspired With These 10 Creative and Unique Save-the-Date Ideas
After you've finalized your guest list and you've decided on the date, it's time for you to choose the design and type that you'd want your Save-the-Dates to be in – whether you'd want to send them out as digital save-the-dates or the traditional paper pre-invitations you send through the mail. Whatever your choice is, you can easily find a good choice in this compilation of the best and most creative save-the-date ideas: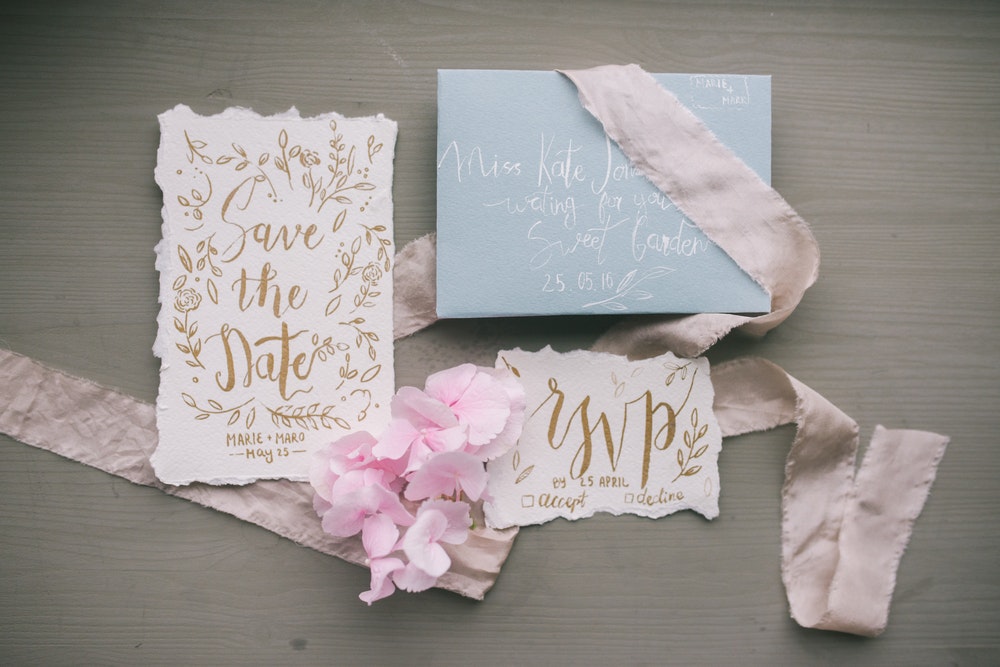 Elegant Calligraphy Pieces
Take away the noise with an elegant calligraphy piece that focuses on only the most important information for your wedding. With calligraphy, you can go as minimalistic as you can and just put the crucial information in. With the distinct curves of the calligraphic text, the black ink on white paper can easily stand out. Another save-the-date idea with calligraphy is to use bold colors or gradients for your calligraphy text for a more eye-catching and memorable option.
Commissioned Illustrated Save-the-Dates
A great personalized save-the-date idea is to commission from an artist: whether they're sketches of things important to both you and your fiancée or drawings of yourselves. Not only will you be getting a unique illustration on your Save-the-Date, but you can also support a local artist at the same time. You can easily look for an artist online that has the art style that you want to use for your Save-the-Date, and you can go from there. If you're artists yourselves, you can also opt to do your own unique save-the-dates for a more personalized touch. You'll also have full control of the design and the plan.
Polaroid Save-the-Dates
There's something inherently memorable when it comes to polaroid photos, with the rawness of the shots showing an unmatched personal take. This is why couples now are choosing this save-the-date idea to make their guests feel closer.
What's great about this save-the-date idea though is that you and your fiancée can easily take an instant camera on a random day out and just shoot photos of the both of you. Choose from the polaroid photos you take and reproduce them as your unique save-the-date pre-invitations. This may even work as a unique prenuptial photoshoot idea if you're looking for a more low-key photoshoot plan. If you're planning on using an existing photo of the both of you, you can also imitate how polaroid pictures look like and print them out.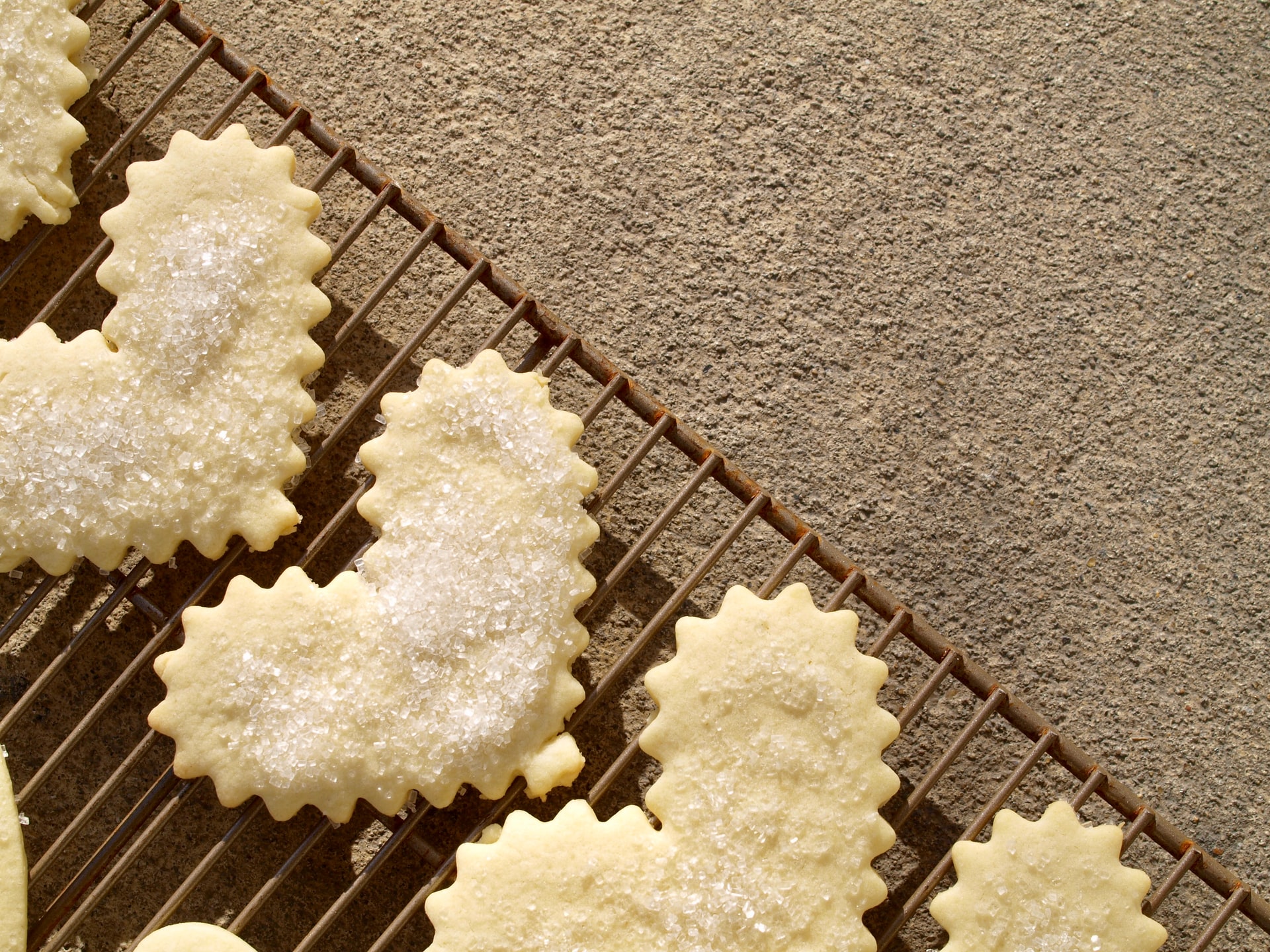 Baked Edible Save-the-Dates
If you want to announce your upcoming wedding and at the same time, give your future guests a treat, you can go for edible and unique save-the-dates, like sugar cookies and gingerbread goods. Simply put the information on the cookie's design and send them out to your guests for a sweet surprise. But make sure that you still give them a card with the important information so that they won't forget after they eat the treats!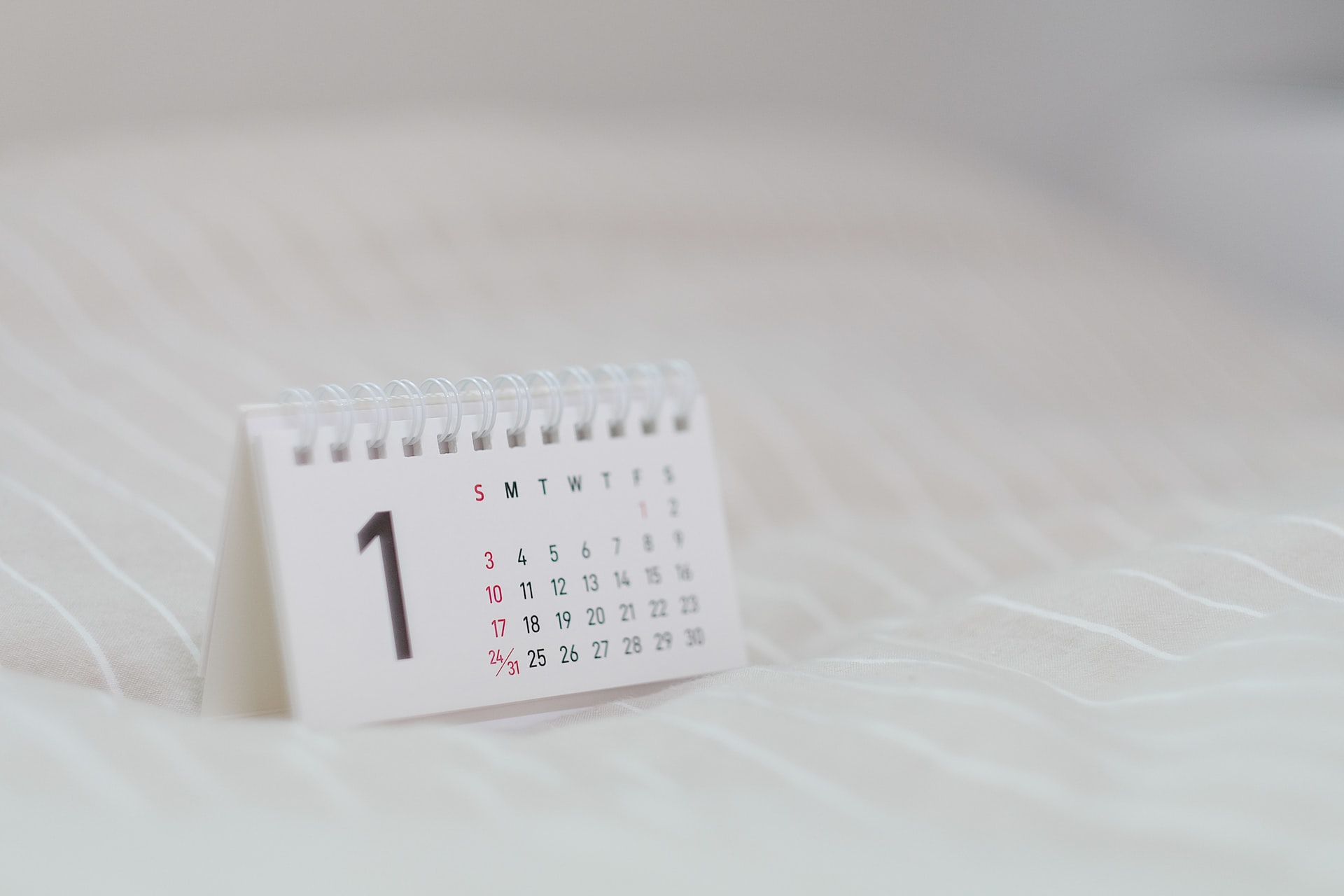 Mini Calendar Save-the-Date
Another great save-the-date idea is to give our small calendars to your guests, which they can put on their desk or use as a personal calendar for their workspaces. Not only would these calendars be useful for them, but you can also ensure that they won't forget the date of your wedding.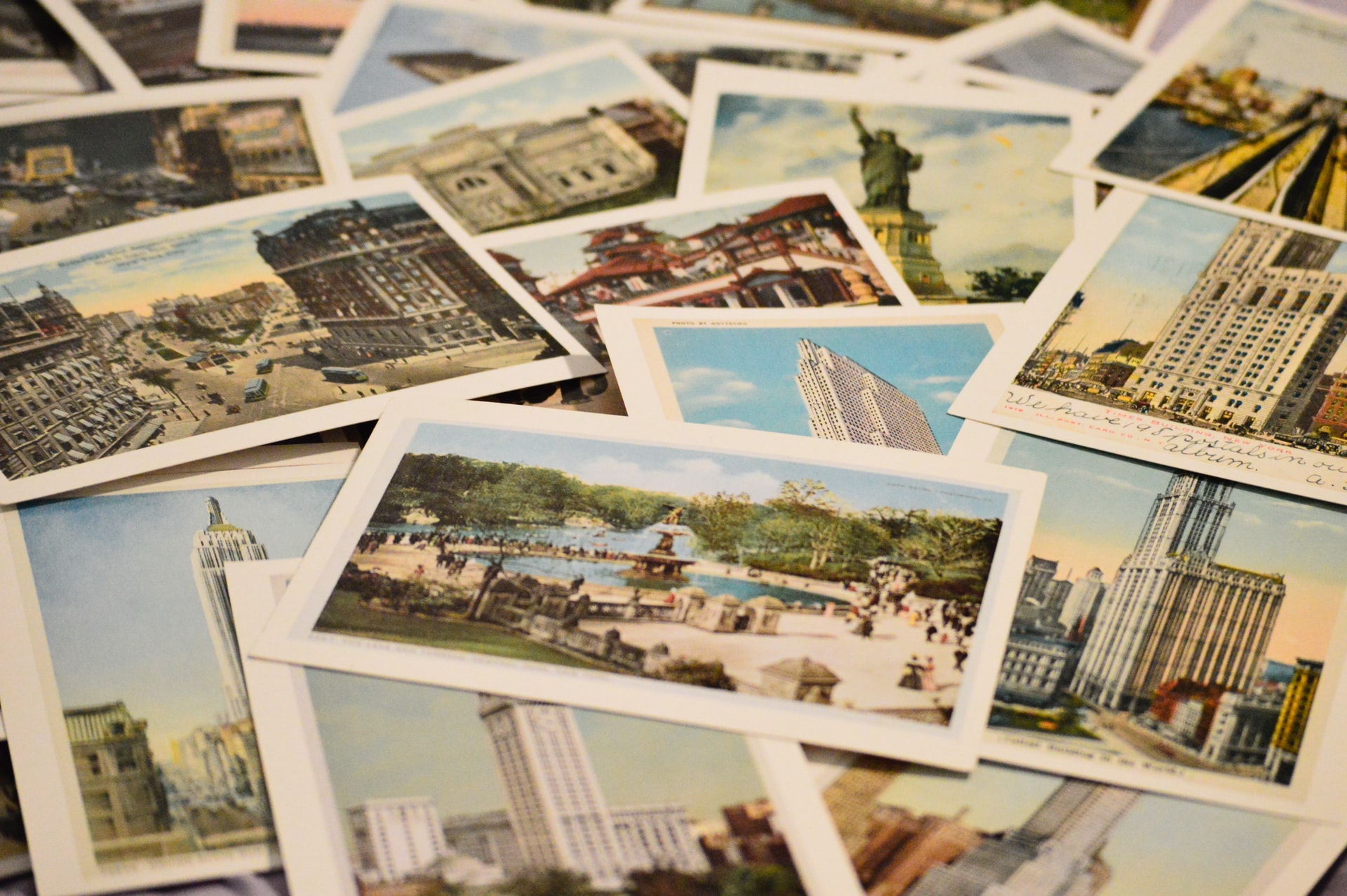 Vintage Postcards or Telegrams
Perfect for rustic or vintage-themed weddings, postcard and telegram save-the-dates give off a unique and memorable take on the pre-invitation tradition. For guests who were not yet alive during the times of telegrams, this may give them a fun and unique experience. As for guests who have experienced sending out telegrams during their time, using this idea may give them a nostalgic vibe.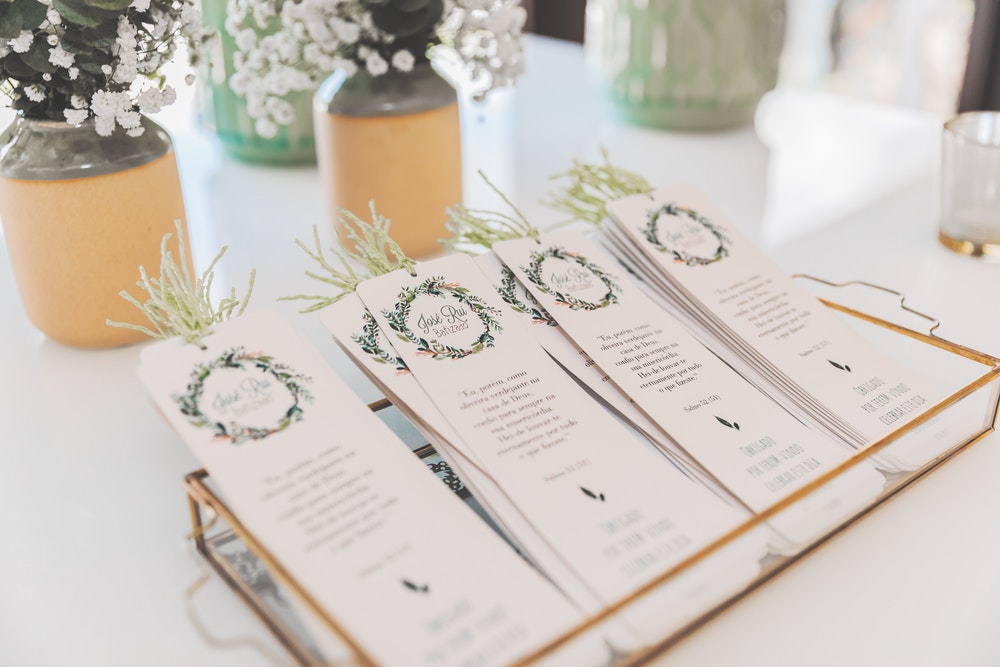 Personalized Bookmarks
Make your Save-the-Dates useful for your future wedding guests by styling them into bookmarks. That way, they can use them for much more than being a wedding announcement. By giving them something that they can use every day, you can easily ensure that they won't forget your wedding date, especially if they're reading books daily.
Save-the-Date Passports or Plane Tickets
Are you planning a destination wedding? If you are, this save-the-date idea would be perfect for you. Design your pre-invitations like a train ticket, passport, or a boarding pass to emulate the vibes of an upcoming trip that they will be looking forward to in the next few months. For passport-designed save-the-dates, you can even further personalize your pre-invitations by filling out each one with the details and photos of the guests that you'll be inviting.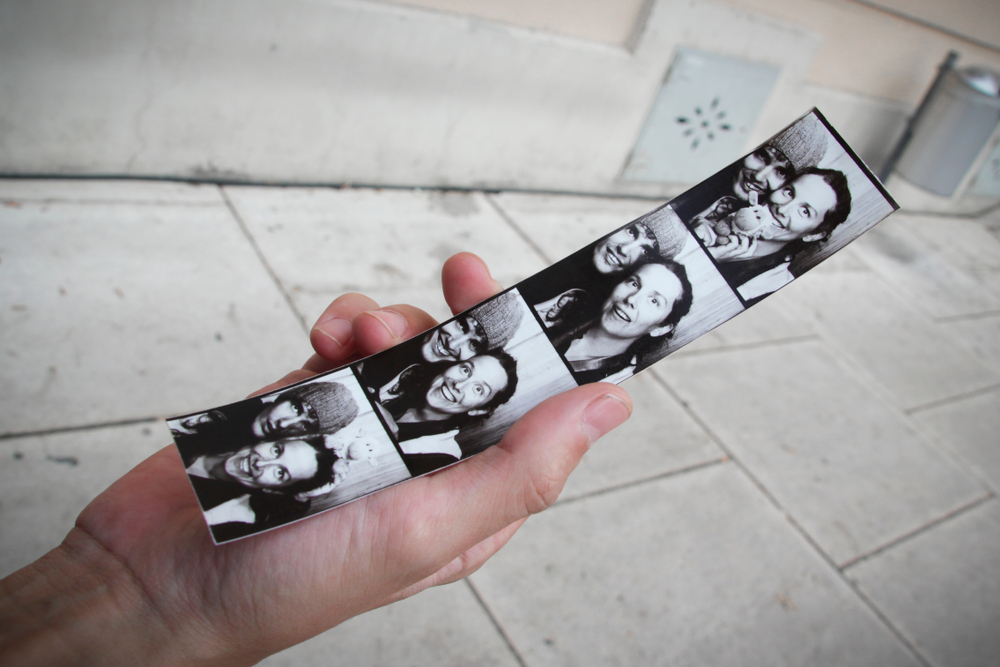 Photo Booth Strips
Give your save-the-date a cutesy and unique vibe by emulating the photo booth strips you would usually find in arcades or just any tourist attraction. Take a series of portraits of you and your fiancée and be your normal quirky selves. These personal photo strips will not only give your guests an idea of your dynamics, but they'll also be the perfect way to invite them to the most important day in your lives.
Electronic Save-the-Dates
With more and more people enjoying the wonders of the internet, some couples now use digital platforms to announce their wedding day. Of all the save-the-date ideas, this has got to be the most cost-effective option for any couple out there. With the savings on postal fees, printing, and processing, you can easily cut down on the Save-the-Date costs and spend it on another part of your wedding.
What's great about electronic save-the-dates is that there's technically no wait time for your guests to receive your pre-invitation since they'll receive it in real-time. Have them designed professionally or just design them on your own. All you need is your final list of wedding guests and their online contact info, and you're good to go. This idea might even be useful if you're looking for a cost-friendly DIY wedding invitation.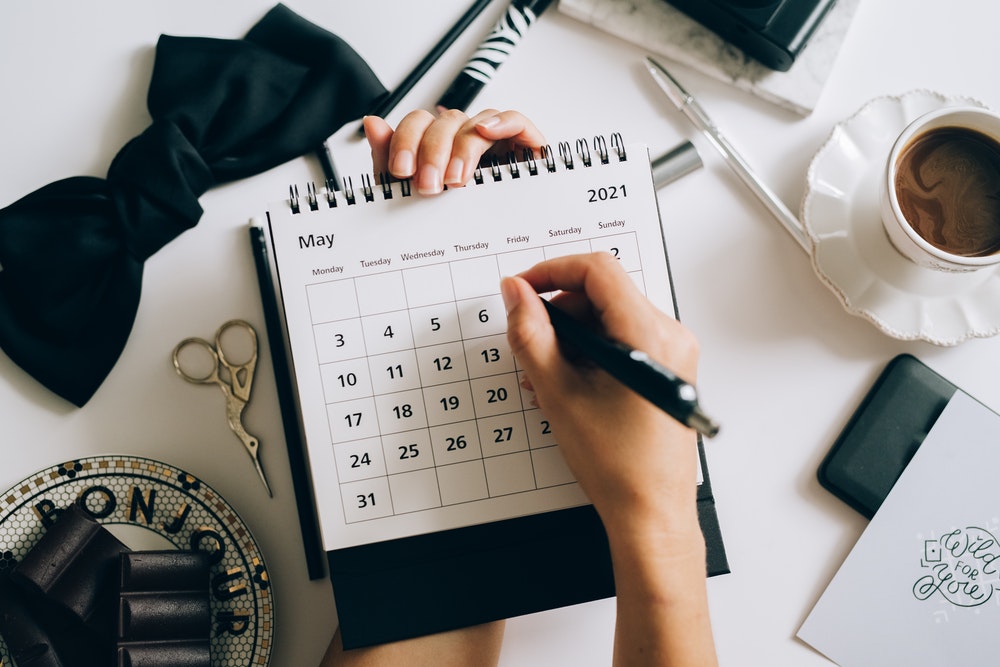 When Should You Send Out Your Save-the Dates?
Before planning out your save-the-dates, remember that these do not work as your official wedding invitations. They primarily work as a heads-up for your wedding guests a few months before so that they can free up their schedules or do the appropriate planning for travel if you're having a destination wedding.
Knowing this, you should plan your save-the-dates strategically – enough to give your guests time to plan but not enough for them to forget altogether. The appropriate time is about four to eight months before your wedding day. While couples like sending their save-the-dates earlier, maybe one or even two years before the day, this heightens the risk of your guests postponing their planning because they think they'll have enough time in the future – therefore also risking the possibility that they'll forget.
Personalize Your Save-the-Dates and Make Your Wedding Unforgettable
Everyone wants to make their wedding unique and memorable for everyone – their relatives, friends, and guests. The great thing about wedding planning though is that there are so many parts in a wedding that you can easily personalize and make your own, from your save-the-date pre-invitations to your wedding favors. Hopefully, you found some inspiration in our list of save-the-date ideas to make your wedding as close to your style and vibe as possible. If you found what you're looking for in our list, we very much want to see what your save-the-dates end up looking like! Let us know and we hope your future wedding is just like what you dreamed of. Good luck!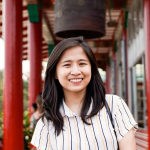 Donna spends 50% of her time writing, and the other 50% napping, snacking, or befriending stray cats.