As the Queen B once sang, "If you liked it, then you should have put a ring on it!"
Engagement rings are some of the most memorable parts of any proposal. After all, the next thing your friends will want to see is the ring that sealed the deal. If you know how to choose an engagement ring, the next question is where to buy a gorgeous and beautiful engagement ring in the Philippines.
There's a lot of ways to get some inspiration for your engagement rings. From potential prenup shoot locations to significant events in your love story, you can get countless ideas for your engagement ring. That's why finding places to buy your engagement ring can be overwhelming.
We list down the best places to get an engagement ring to help you with your search for the perfect piece:
What Are the Best Places To Buy An Engagement Ring in the Philippines?
The perfect engagement ring will vary from person to person, but some shops and jewelers have established a reputation for producing gorgeous and classic wedding and engagement rings. Some of these shops have been around for a long time, while others have slowly made their way into the spotlight.
If you're looking for classic rings for your special someone, then here are some of the best places to buy an engagement and wedding ring in the Philippines:
View this post on Instagram
Tiffany & Co.
Audrey Hepburn's silver screen classic Breakfast at Tiffany's features one of the world's most famous jewelry stores, Tiffany & Co. Founded by Charles Lewis Tiffany and John Young in 1837, the NY-based jewelry company made a name for itself with its expert craftsmanship and elegant yet timeless pieces. In fact, Tiffany & Co. set the standard for engagement rings with its Tiffany-set rings.
Tiffany & Co. specializes in designing high quality jewelry that you can use for both formal and everyday wear, perfect for pieces like engagement rings! The store has numerous unique, elegant, and delicate designs that you can tailor especially for your beloved.
Timeless and classic–that's what Tiffany & Co.'s pieces are. The shop offers a wide range of styles and designs, so you can find the perfect ring for you. If you're looking for a place to buy an engagement ring that will shine until the end of time, then Tiffany & Co. is a good place to go.
View this post on Instagram
BVLGARI
A world class luxury brand that originated from Italy, Bulgari showcases master craftsmanship and outstanding attention to detail with their intricate and gorgeous engagement rings. A true mark of luxury and class, Bulgari creates beautiful pieces that come from carefully selected materials. Their attention to detail is apparent in each piece they create.
If you're looking for elegant and show stopping statement pieces for your beloved's engagement ring, then this Italian luxury brand might be the right pick for you.
View this post on Instagram
Jewelmer
Jewelmer is a brand that proudly creates some of the most lustrous and refined pieces featuring the highly coveted South Sea pearl. Established in 1979 by a French pearl farmer and a Filipino entrepreneur, the brand has since grown into a worldwide luxury brand. Despite being known for its craftsmanship with South Sea pearls, Jewelmer has produced incredible pieces using other precious stones and metals.
Delicate and wondrous, Jewelmer's pieces evoke a fairytale-like fantasy once you see them. If you grew up loving The Little Mermaid, their engagement rings are perfect for you. Combined with high-quality pearls and precious diamonds, Jewelmer's selection of engagement rings is truly a sight to behold.
View this post on Instagram
Denovo Diamonds
Engagement rings are among the most personal pieces a person will ever own and wear, which is why it's especially important to find one that matches your beloved perfectly. While you can most certainly find a beautiful ready-made engagement ring in the Phlippines, having one custom-made for your beloved is sure to hit all your significant other's preferences.
Enter Denovo Diamonds, the reigning leader in bespoke engagement ring designs. The store houses several talented jewelry designers, including Nicky Hilton, that create beautiful customized designs for you and your beloved. With Denovo Diamonds, you can create a ring that symbolizes you and your partner's story perfectly.
In order to create the perfect engagement ring, Denovo Diamonds encourages clients to consult with their diamond experts first. That's how you can get even the last minute details perfectly. From metal to gemstones to cut, you can pick everything to fit you and your beloved's preference. Denovo Diamonds is definitely one of the best places to buy an engagement ring like no other.
View this post on Instagram
Cartier
Who doesn't know Cartier? Founded in 1847 by Louis-François Cartier, this powerhouse is known to make all things fine, from jewelry to wine–which makes it an excellent choice for finding your loved one's engagement ring!
Known as the illustrious maison among royals, Cartier has a longstanding history of creating gorgeous fine jewelry. In fact, they've designed some of the world's most iconic engagement rings including Elizabeth Taylor's famous 30 carat emerald-cut diamond ring and Grace Kelly's engagement ring from Prince Rainier III of Monaco. Aside from their high-profile clientele, Cartier also boasts 175 years of fine craftsmanship and expertise in all things luxury.
There is no doubt that Cartier is one of the best places to buy an engagement ring for your significant other. After all, a beautiful ring from the most luxurious jewelry store in the world is sure to wow anyone.
View this post on Instagram
Swarovski
Growing up, you've probably heard of the famous Swarovski crystals from your mother or aunties. That just shows just how embedded Swarovski is in the minds of people! Established in 1895 by Daniel Swarovski, this renowned brand is sure to give you a ring that has both flair and fine craftsmanship.
Swarovski is known for its dreamlike designs that feature the eponymous crystals. While the crystals alone can make your day, their pieces showcase their expertise and craftsmanship with just how precise each stone is cut. The brand's precise cuts give each piece a subtle elegance that just shines–something that an engagement ring should definitely have. Whatever cut, setting, design, or idea you have in mind, Swarovski's versatility shines through.
View this post on Instagram
Miladay Jewels
If you're looking for an engagement ring that represents eternal love, then Miladay Jewels is one of the places to visit. Their timeless designs are a testament to the shop's craftsmanship. The cutest part? The brand's story that's ever present in their jewelry!
This local brand started in 1966 with the lovers Ting and Mila Dayrit at the helm. Their pieces showcased sentimentality, delicateness, and elegance–something that remains apparent until today! Whether you're looking for a piece that's modern or a vintage classic, you will most certainly find a Miladay Jewels design that fits the bill.
Now one of the leading luxury jewelry stores in the country, this homegrown brand continues to produce classic pieces that any bride will love.
View this post on Instagram
Oro China
Oro China is a homegrown brand founded by Ng Han Hua and his wife, Lucita Villoria, in 1967. Considered as one of the pioneers of fine jewelry making in the country, Oro China uses a variety of precious metals and stones to bring your dream engagement to life.
The brand offers gorgeous bold pieces that are made of the finest materials as well as custom designs that satisfy your every need. Whether you're looking for understated elegance, eye-catching luxury, or a classic piece that highlights your beloved's beauty, Oro China has the experience and design for you.
If you're considering going local, this brand is the perfect choice. Not only do they have a powerhouse clientele, they also offer a wide selection of jewelry pieces that can serve as your wedding accessories too!
View this post on Instagram
Pandora
Pandora is known for its cute, quirky, and varied accessories that suit every occasion. The brand has everything that can resonate with you, from the latest fandom bracelets to cute formal pieces. While the shop may not be your first stop for engagement rings, their varied selections will almost always have something that suits your fancy.
Aside from the shop's wide range of pieces, Pandora also offers a more affordable alternative to the luxury brands listed above. While their price range is considerably lower, their pieces remain top quality. If you're looking for a place to buy affordable engagement and wedding rings, shopping at Pandora is the way to go!
View this post on Instagram
Zoey
If you've been wondering where to buy affordable engagement and wedding rings in the Philippines, then check out Zoey.
Zoey is an online jewelry retailer that sells unique and gorgeous pieces that feature the latest trends in Philippine jewelry design. While they don't have luxury or vintage pieces on hand, Zoey sells beautiful pieces made from high quality Swarovski crystals, sterling silver, and titanium. The pieces all have varying romantic designs that's sure to make your special someone swoon.
Where Can I Buy an Engagement Ring Online?
All of the shops listed above have an active online shop. Today, most jewelry shops have online retail shops since a lot of potential customers prefer browsing their selections first. It's also a great way to scout through several designs before making a final purchase.
If you're buying your engagement ring online, just make sure that you know the following details:
Carat and cut preference
Gemstones and other notable details for the ring
Ring size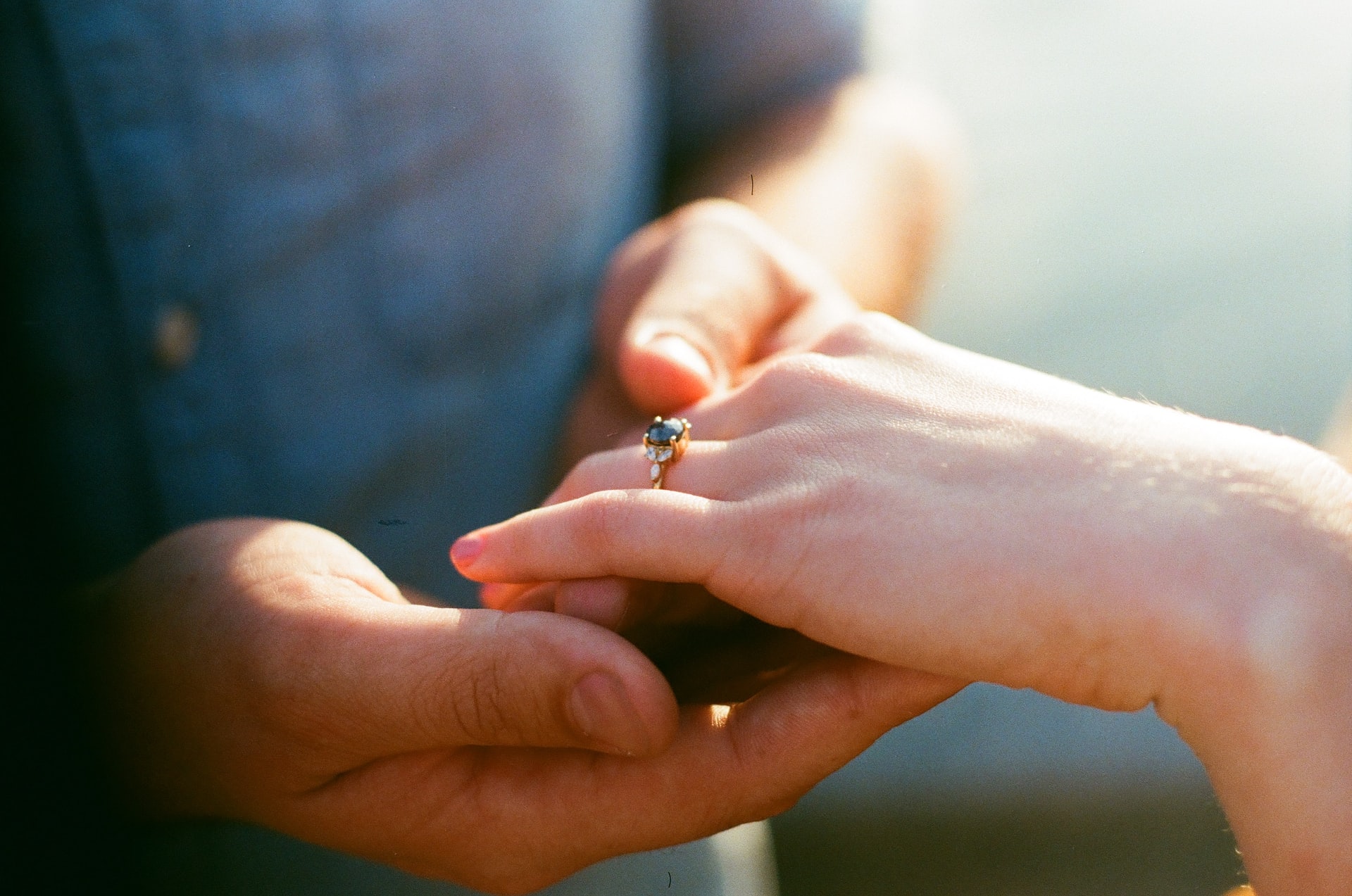 Finding the Perfect Ring For Your Special Someone
The perfect ring will change for each individual. After all, everyone has a special preference for gemstones, cuts, and even metal. Finding the perfect piece for them will definitely take some time and effort, but that is what makes it more fun and endearing.
We've listed the following shops as some of the best places to buy your engagement ring, but you can most definitely find a unique and special piece on your own. Scout through antique shops, reputable pawn shops, or even your family heirlooms to find the perfect ring for your perfect partner!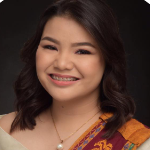 Joey Cole is a digital content writer from Laguna. When she's not looking at her task list, she's probably obsessing over another anime show, looking at pictures of food, or adventuring all over Faerun with her online DND friends.