Valentine's Day is the ultimate celebration of love and affection, with people using it to express their appreciation for their significant other, and with others taking advantage of the overall vibe to confess their admiration and love to the subject of their affection. Unsurprisingly, Valentine's Day is also one of the most popular days for wedding proposals.
If you're planning a Valentine's Day wedding proposal, there are a few things that may be running through your mind, from how to choose an engagement ring to how exactly are you going to pop the question. For the latter, we've got you. We've come up with a list of Valentine's Day proposal ideas that you can take cues from, as well as additional info that will help you decide!
Is Valentine's Day a Good Time to Propose?
But first, let's just answer the question of whether going through with a Valentine's Day proposal is a good idea. With about 6 million couples expected to become engaged on Valentine's Day, there's no doubt that a significant portion of the population considers it as a prime day for a marriage proposal.
However, as with any other day in the year, Valentine's Day comes with a list of pros and cons when it comes to wedding engagements – with some thinking that Valentine's Day proposals are cheesy or a bit predictable. But if you ask us, it all boils down to how you plan it and how you personalize it to fit you and your significant other's personalities.
It's also a great way to take advantage of that loving atmosphere that sets Valentine's Day apart from the other days of the year. So, if you're hell-bent on proposing on Valentine's Day and you think that it's the perfect day, go ahead! Just make sure that you plan ahead since Valentine's Day is also one of the most hectic days for restaurants and events places.
Fun and Creative Valentine's Day Proposal Ideas
With Valentine's Day consistently close to the top of the most popular dates for wedding proposals, Valentine's Day engagements can't really be categorized as unique. But while the date may coincide with millions of other wedding proposals around the world, you can still make your proposal personal, unique and special for both you and your partner.
Check out these Valentine engagement ideas that are sure to surprise her and make her say that sweet-sounding "Yes!"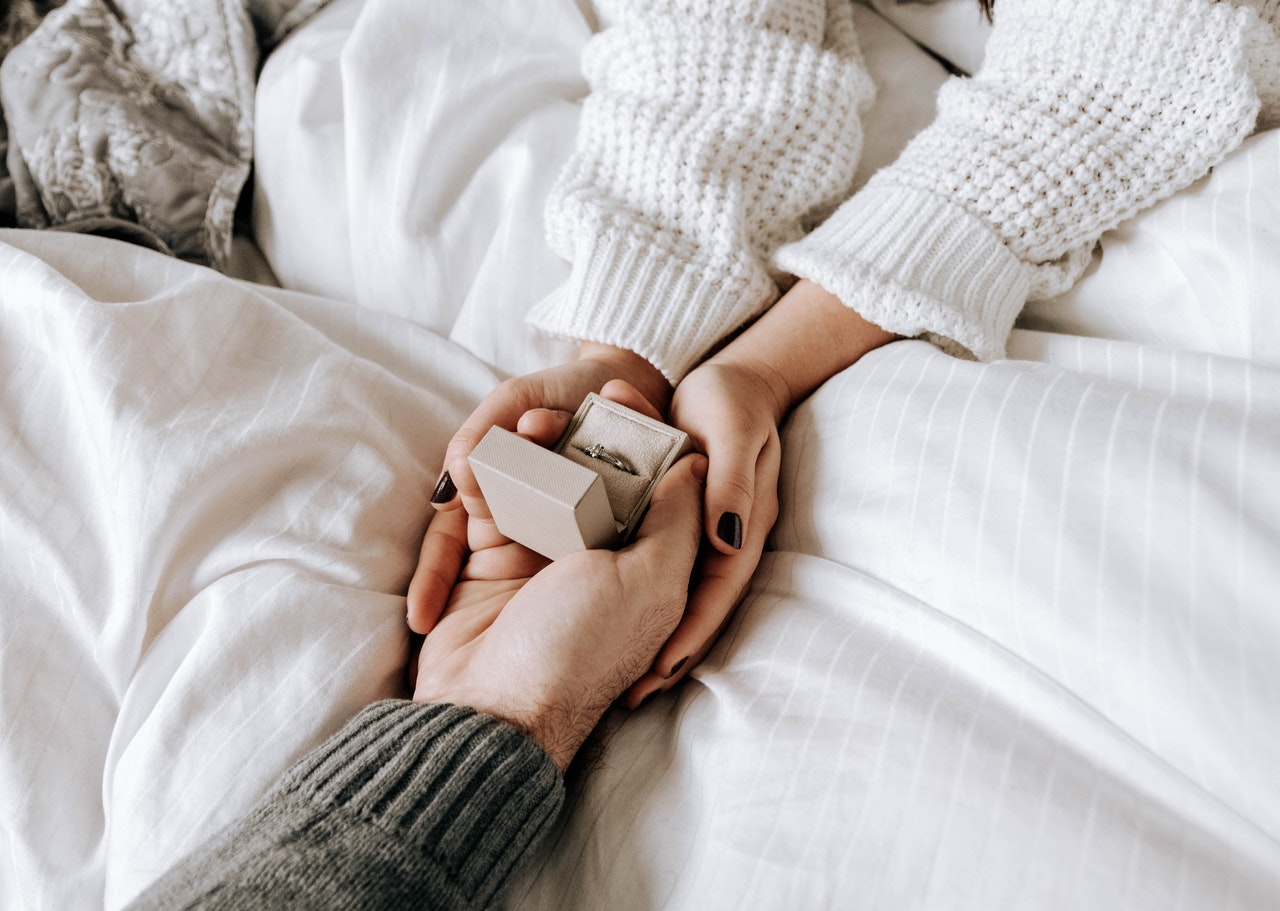 Wake Her Up With a Morning Valentine's Proposal
Looking for a laid-back yet romantic Valentine's proposal idea? Maybe you should pop the question in the early morning of Valentine's Day.
If you live together, this would be a walk in the park. Maybe plan out breakfast together with your favorite meals – be it fluffy pancakes with a side of bacon or the timeless tuyo with sinangag rice – and just bask in the morning light with your significant other. The glow of early morning is enough to make any scene more romantic, making it the perfect time for you to go ahead with a morning Valentine's Day proposal over coffee.
Another great way is to wake her up to a personalized phone alarm with your wedding proposal. If you don't live together yet, ask if you can sleep over at her home the night before Valentine's Day. Create an audio note comprising a mix of her favorite love song and your proposal at the end. Once she's asleep, transfer the note to her phone and set it as her alarm tone.
During the morning, make sure you wake up before her! Once the song starts, gently shake her awake and tell her to listen to the song. She'll just think of it as a romantic Valentine idea at first but when she gets to the part of the audio where you ask to marry her, get down on one knee and ask the question in person.
Waking up to a Valentine's Day proposal will make mornings even more special. Once he or she says yes, you can plan a whole day filled with romantic stay-at-home activities for couples.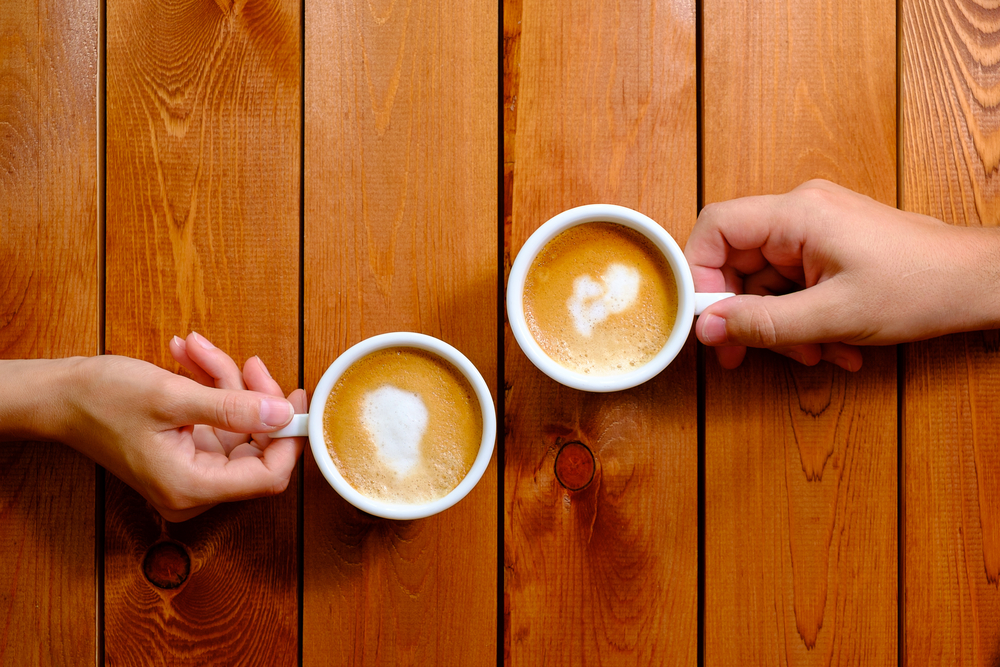 Recreate Your First Date
Another great Valentine engagement idea is to take a trip down memory lane by recreating your very first date or even the first time you met each other. This is a great way to revisit a highly nostalgic moment in both of your lives before embarking on the new chapter of your lives together. Make her relive the feeling of excitement and anticipation that you both felt during your first meeting or date.
Recreate the exact same setting, whether you met at the office, had a meal at a certain restaurant, walked around a park, or went to the museum. Keep your route as close to your first date as possible, since not only will this help you both reminisce, but it will also show your significant other how much you treasure that day.
Tell her that while you've been together for years, every day still feels like that first date, and that you want to spend the rest of your life basking in that feeling. Top off your romantic words with a special gift – the ring. As far as Valentine's Day proposal ideas go, this is undoubtedly one of the most sentimental ideas sure to melt her heart.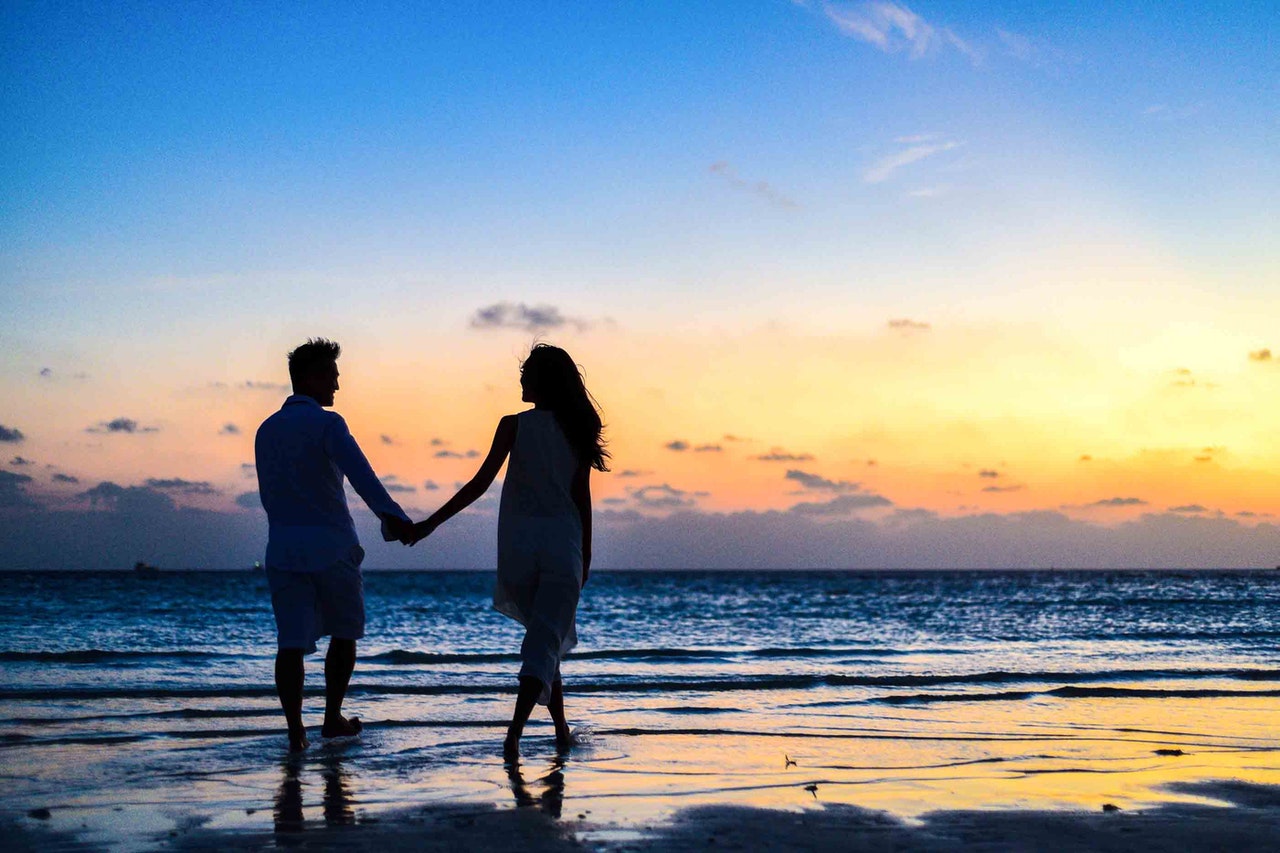 Plan a Romantic Getaway
Planning a getaway is another one of the best Valentine engagement ideas, but may be a bit challenging especially with the current series of lockdowns this year! If the current situation allows, schedule a short romantic holiday, and make it all about her. Visit a place she's always wanted to go to, eat at restaurants that offer her favorite cuisine, and do the things she loves. Then, wrap up your trip with a surprise dinner where you get down on one knee.
Whether you opt for a seaside destination or a trip to Baguio, popping the question while you're both on holiday will not only make the getaway more special, but it will also give you both a special destination to come back to on future anniversaries or occasions. Or if you opted for a beach trip, you could even plan a beach wedding in the exact same spot where you proposed!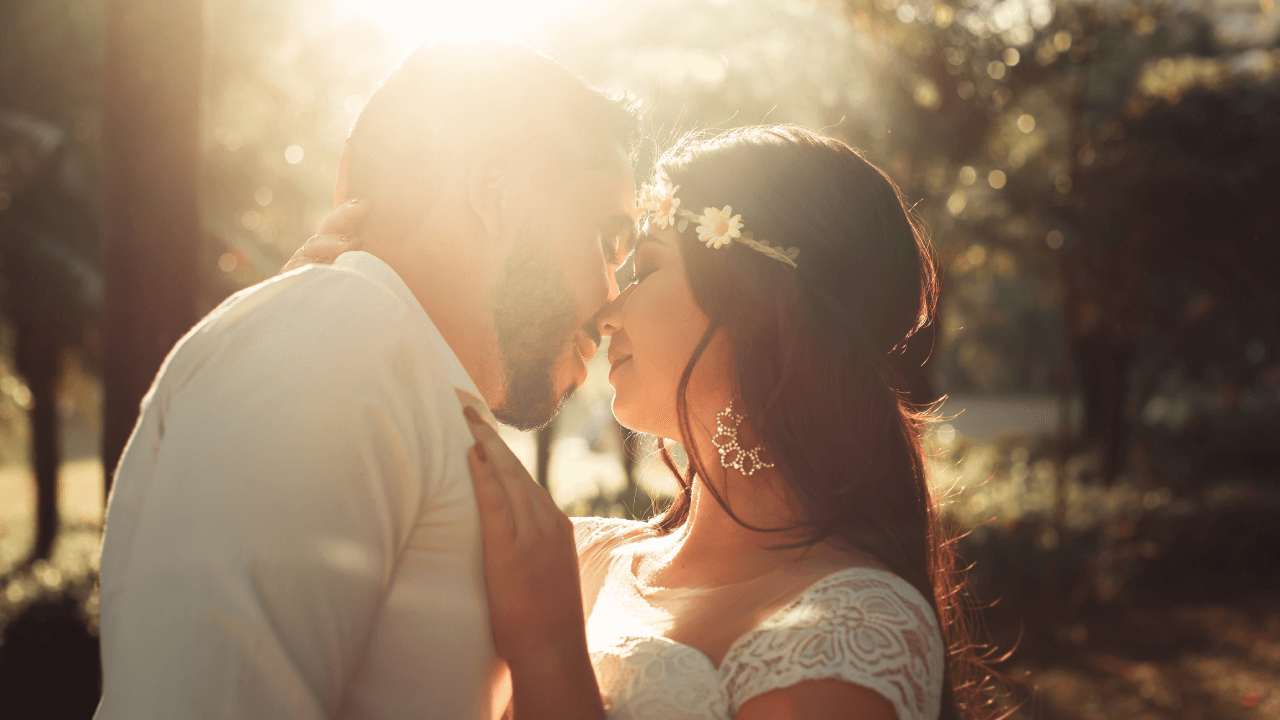 Have a Fake Photoshoot
This is one of the Valentine engagement ideas where you'll need an accomplice. Tell your partner that you've won a raffle from your company, treating you to a romantic couple's photoshoot as a romantic Valentine idea. But what you've actually (and sneakily) done is hired a photographer!
Choose one of your favorite locations to capture your proposal. If you want to hit two birds with one stone, you can actually select a place that acts as your prenup shoot venue. Get both of you to dress up and then propose mid-shoot! You'll be able to capture her priceless reaction and have professionally taken photos of the special day.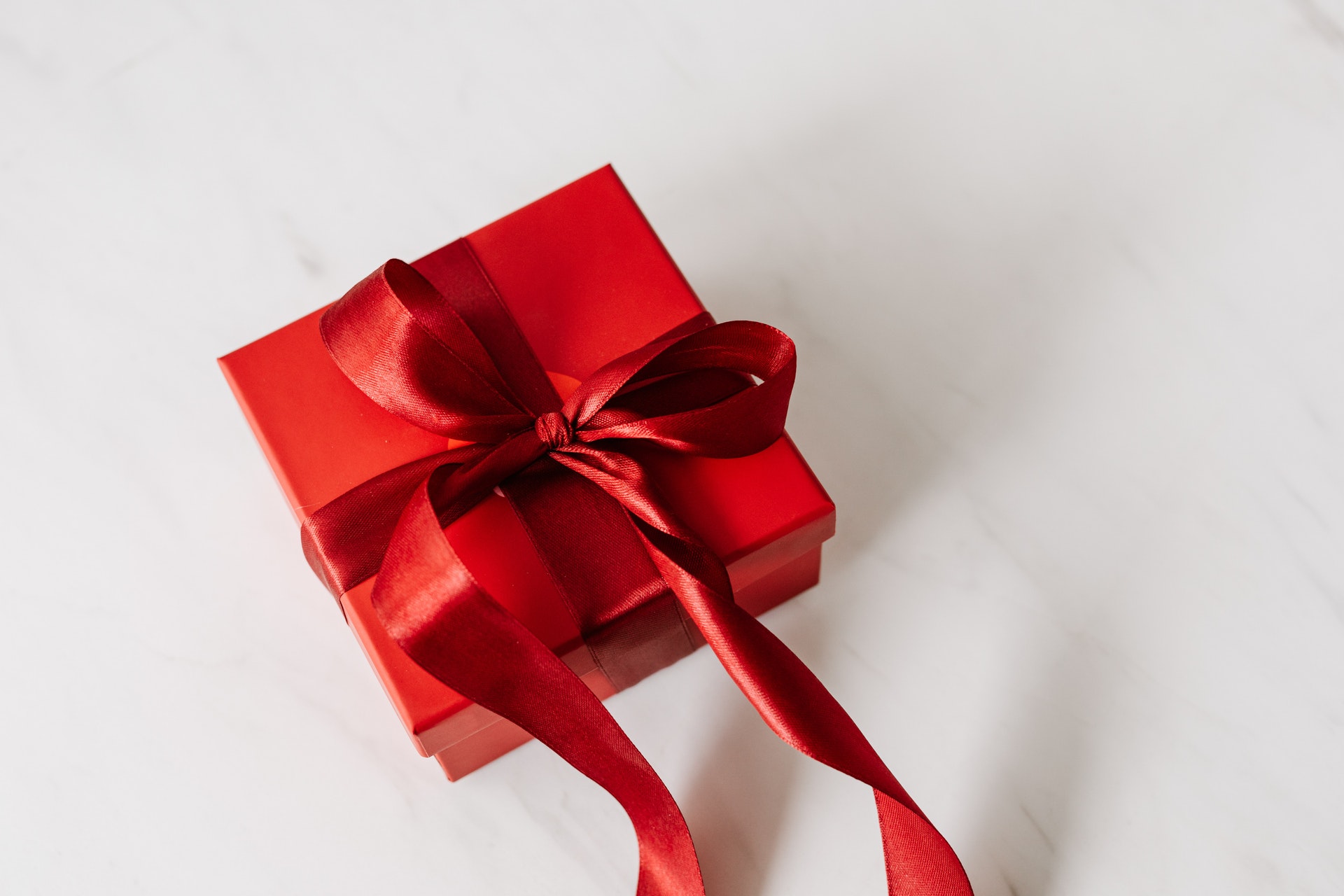 Do a Twelve Days of Christmas, But for Valentine's Day
Now here's a romantic Valentine engagement idea that's going to take a bit of effort. Make your engagement a long affair, which will eventually lead up to your surprise proposal. Starting 10 or 14 days before Valentine's Day, start sending her one cute or thoughtful gift every day. It can be anything from a scented candle, a pack of her favorite coffee beans, or even just a cute mug to drink her tea in.
Plan a special dinner date on Valentine's Day and hand her an unsuspecting box with the ring in it. She'll open it thinking it's just another small gift. But as soon as she discovers there's a ring inside, get down on one knee and tell her how you want her to be your Valentine for the rest of your lives. Now, that's definitely one of the most thoughtful Valentine's Day proposal ideas.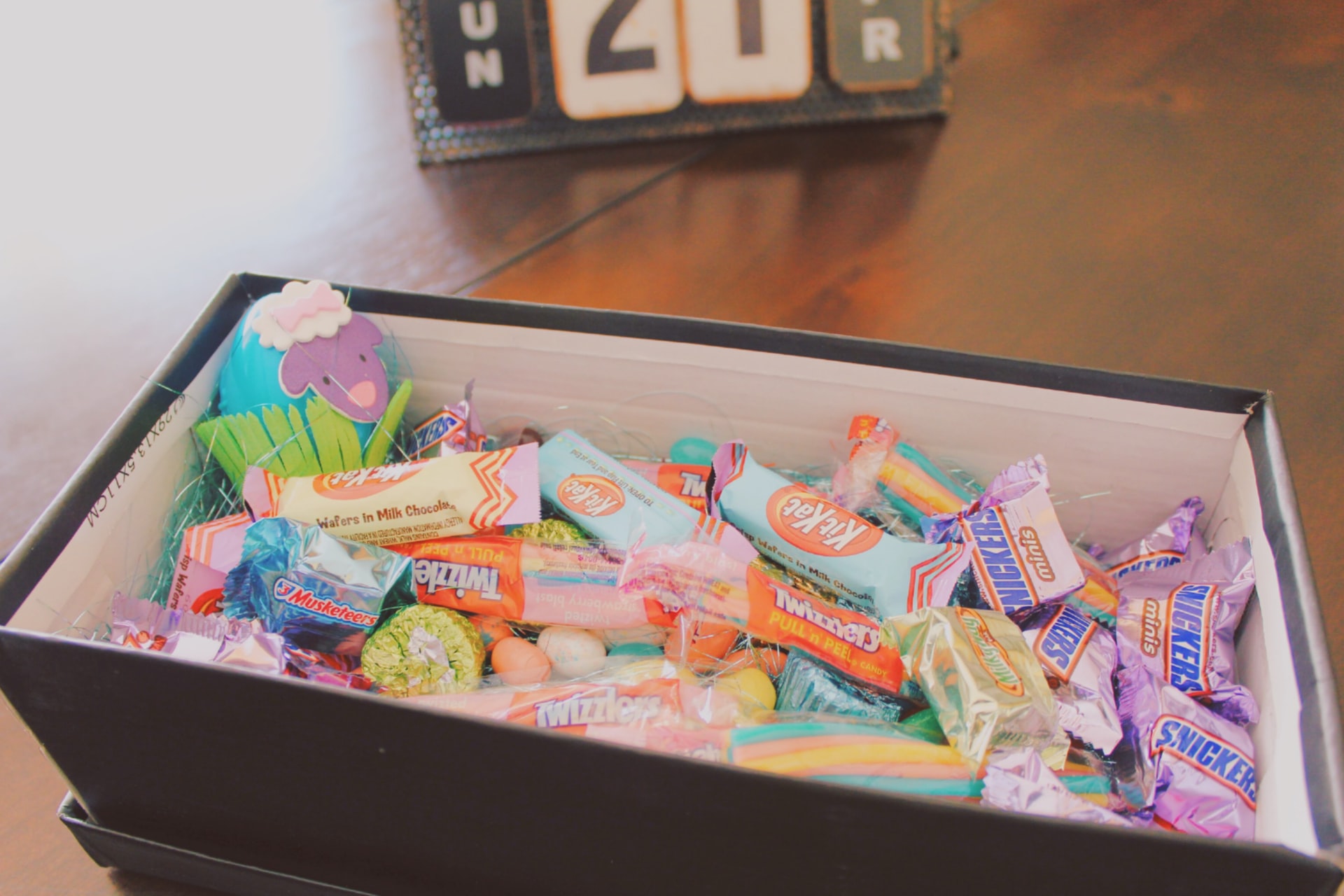 Satisfy Her Sweet Tooth
Valentine engagement ideas usually incorporate a box of chocolates but why not make it unique by giving her candy or cake?
If your girlfriend or boyfriend is a candy addict, one of the best ways to do this is by making a candy kit where you include all the candy types that they love, from gummy worms to Godiva chocolates. Fill up a box with packs and boxes of candies and make it look like a care package. You can then insert the ring right in the middle of the box, so they get a sweet surprise once they open it.
Another way is to get her a personalized cake. For the past few years, minimalist cakes have been all the rage, with their cute and unique designs. Order a minimalist cake and have the baker write down a specific song lyric that both of you love or just let them draw both of your figures on the cake for a cute and sentimental design. But of course, order it with your SO's favorite cake flavor! Present the cake on Valentine's Day together with the engagement ring and ask for their hand in marriage.
If you're a baking extraordinaire yourself, there's no stopping you from baking and frosting a cake! It will be even more romantic since it contains a special ingredient: labor of love.
Come Up With a Scavenger Hunt
A scavenger hunt is truly one of the most exciting and most fun Valentine's Day proposals. Tell your partner that you have a surprise planned for her, but she'll only get it after following a trail of clues and getting to the end of the scavenger hunt.
You can easily do this at home or at your favorite spot. Give her hints and clues to guide her journey. After she successfully finishes the hunt, that's when you pop the question!
You can also involve your friends and family as elements of surprise at one of the stops. It's a great way to include them in the special event and to delight her along the way. It's an ingenious engagement announcement idea too since they'll all be witnesses to your engagement already!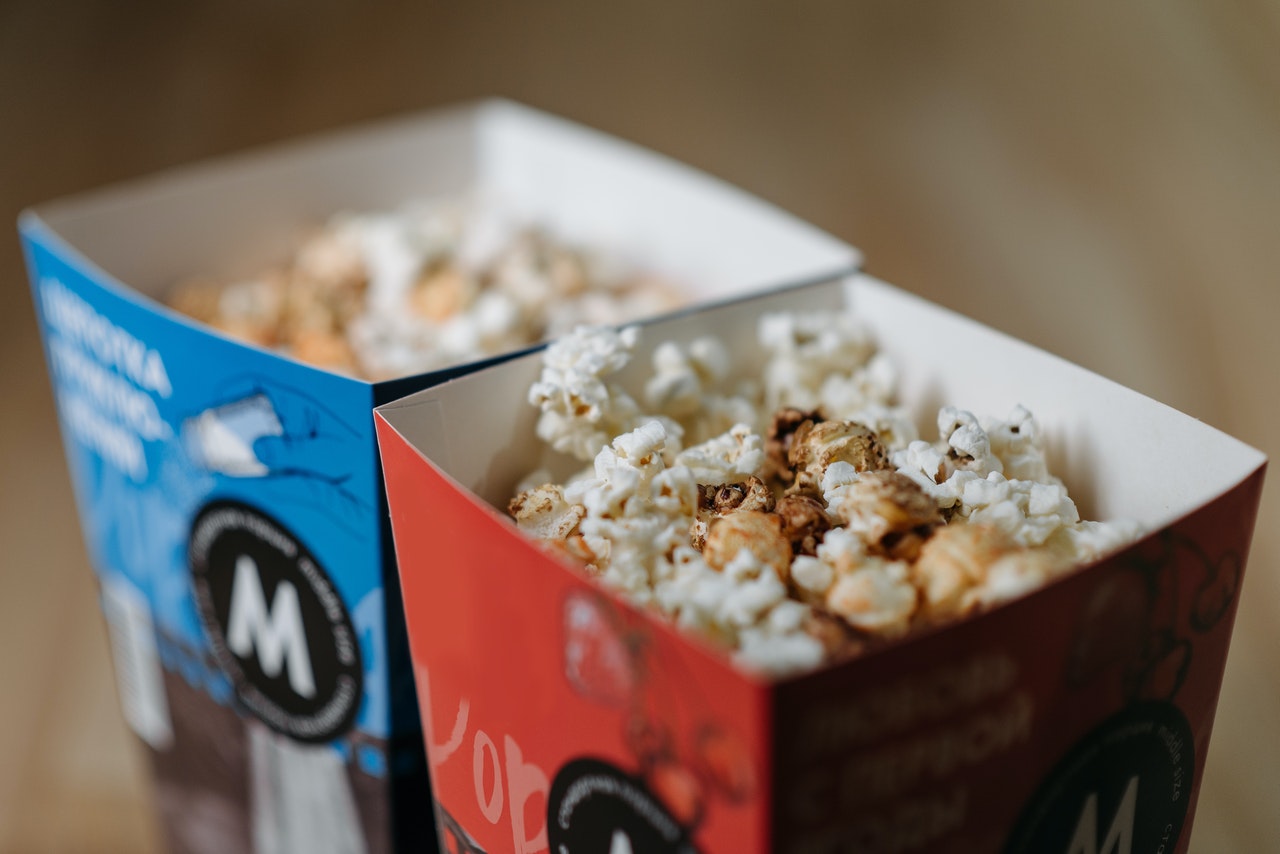 Plan a Movie Night
If you're both cinephiles and you typically go on movie marathons together for your quality time, a movie night may also work as a disguise for your Valentine's Day proposal. Line up movies that she likes, be it a marathon of all the Disney fairytale movies or a marathon of the Hannibal movie trilogy. Just make sure that she enjoys the movie list that you have in store.
In between movies, you can insert an "advertisement" video. You can make it seem like it's just a random advertisement, but then insert your Valentine's Day proposal at the end. Drop to one knee and ask for their hand in marriage. Not only will you be proposing at the comforts of your own home, but you'll also be in your element.
Enjoy a Cozy Dinner at Home
You can never go wrong with a well-planned candlelit dinner at home – plus points if you cook the meals yourself! Perfect for homebodies and couples who prefer staying at home and just enjoying each other's company, a cozy dinner would be a perfect idea for your Valentine's Day proposal.
Prepare her favorite meal, put on some romantic music, and dress up! Then sweep your partner off her feet with the question she's been dreaming of answering.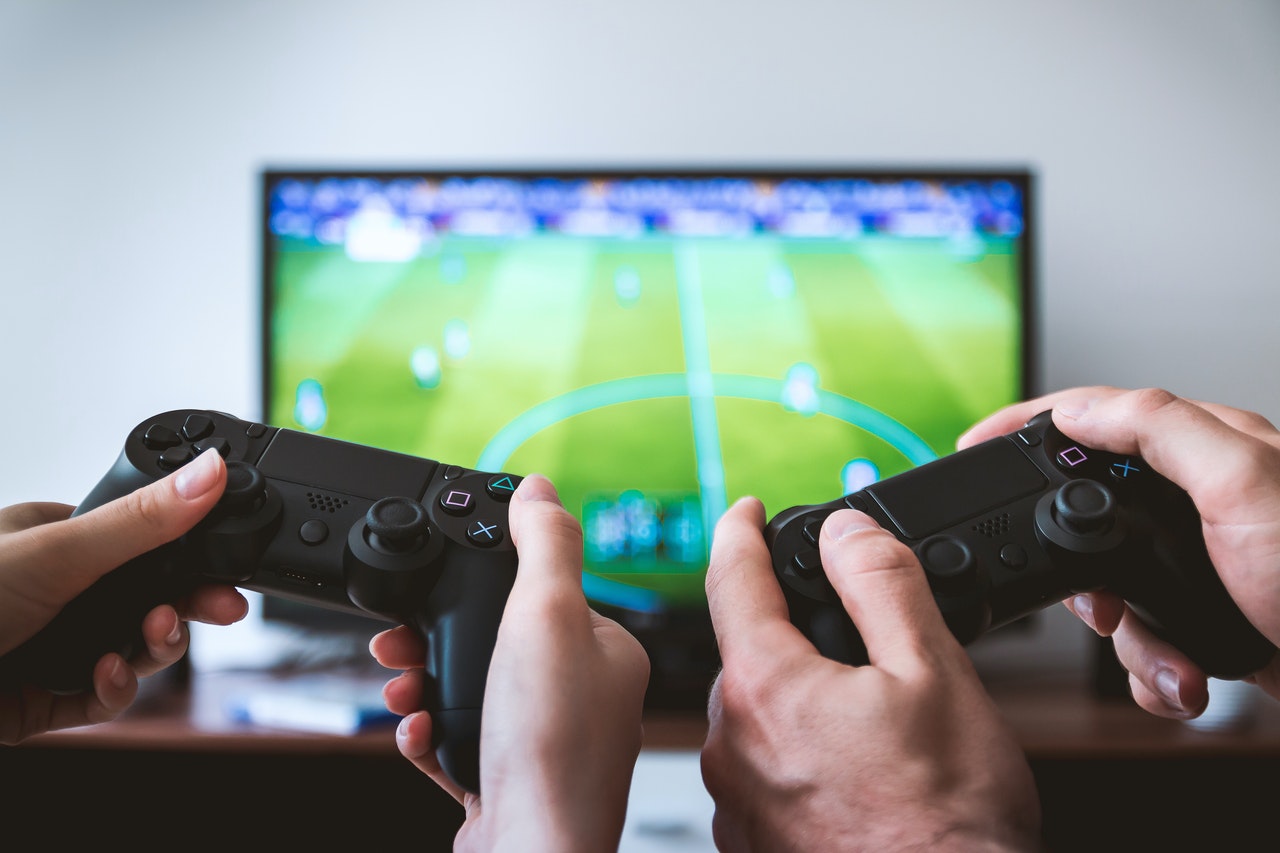 Schedule a Game Night
Another great Valentine's engagement idea is to schedule a game night, especially if you're both big on playing games. This is also a great idea for couples who would rather stay at home all day than battle it out during the busy Valentine's Day rush.
If you're planning on going down the gaming route, you can invite your girlfriend or boyfriend on a campaign or a duo adventure. Plus points if the game that you're both playing allows you to customize or personalize homebases or islands, like Animal Crossing.
Design your island with banners or even an altar and let your significant other visit you during your game night. Once she asks why your homebase is designed like that, it's time to pop the question. When she says yes, you can even go on a cute virtual photoshoot.
Valentine's Day Proposal Do's and Don'ts
Now that we've gone over creative Valentine's Day proposal ideas, actually planning it can be quite tricky. The last thing you want to do is to make your boyfriend or girlfriend remember it in a negative light.
To help you navigate the art of Valentine's Day engagement planning, here are some simple do's and don'ts that you should heed:

Do propose when your partner is ready to marry
The best proposal is an unexpected one, so don't neglect the element of surprise. Do it when she least expects it, but not if you haven't had any talk of marriage yet That would be a shock indeed, but not something that's happily welcomed. The perfect balance is that you want the proposal to be a surprise but not to the point of catching her off-guard! Make sure that you're both on the same page when it comes to marriage before planning an elaborate Valentine's Day wedding proposal.
In addition, as with tradition, consider asking her parents for her hand in marriage before going through with the proposal, so you know if you have their blessing.
Don't neglect her appearance on the proposal day
If you plan on proposing in a public space, make sure she looks stunning on the day you're proposing. Either you tell her to dress up beforehand or treat her to an appointment at the salon.
Do craft the Valentine's Day proposal with her in mind
As the proposal is ultimately for her, make sure it's something she will truly enjoy. If you two have different preferences and tastes, planning the proposal to your liking instead of hers isn't a good idea.
Don't forget to document
Your proposal is a once-in-a-lifetime moment. Taking photos or videos, even if it's just placing your phone on your bedside table to record the moment, is something you won't regret doing. If you're proposing in a public space, you can ask one of your friends to help you out, or you can even hire a professional photographer so you can capture all the important moments.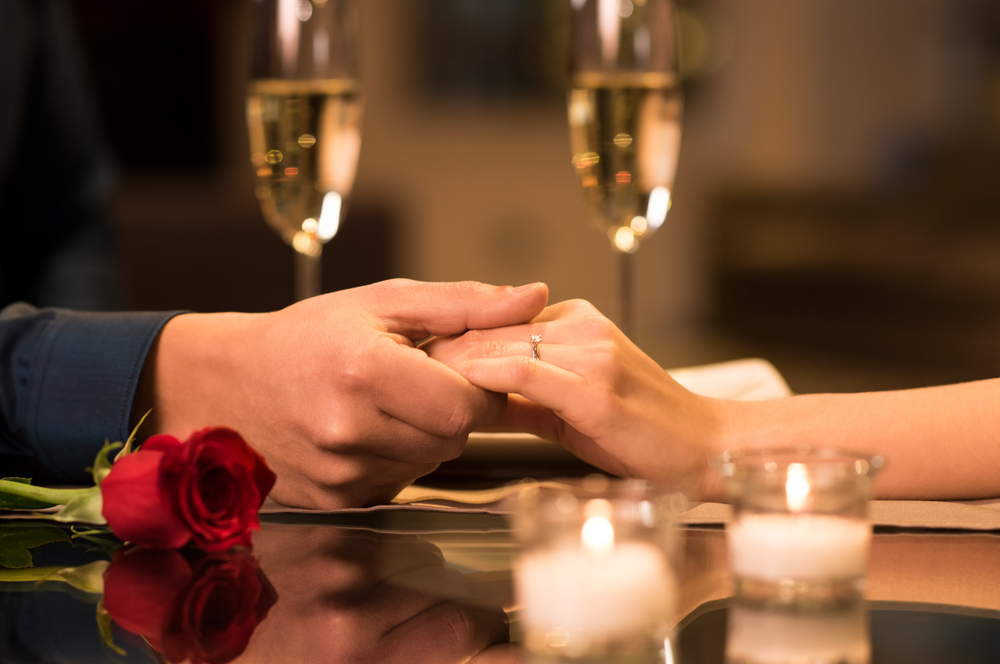 Make Her Valentine's Day Unique With a Marriage Proposal
Valentine's Day is the most popular day for couple dates, love confessions, and marriage proposals. You've probably witnessed the busy nights of Valentine's Day with flower bouquets being given left and right and couples just basking in the warm and almost giddy feeling of the day.
While you may already have Valentine's memories from years past, you can make their 2022 Valentine's Day extra special by going down on your knee and finally asking her to marry you.
Whatever Valentine's Day engagement idea you go for, we hope that you get that sweet-sounding "Yes," so you can start your journey to being husband and wife soon. But before that, of course, you still need to plan the wedding! Lucky for you, we can still help you with that with our ultimate wedding planning guide, complete with budget breakdowns, wedding requirements, and beautiful venues that you can choose from.
Let us know how your wedding proposal goes, and we hope you got that yes! Chryss loves ice cream, literature, and East Asian pop culture. She would like to pet your dog.