Are you ready to take the plunge and propose to your girlfriend or boyfriend? We all know that one of the most crucial parts of a proposal is the engagement ring. While some people might think that choosing engagement rings is as simple as waltzing into the nearest jeweler, browsing their ring catalog and walking out with the perfect engagement ring. Unfortunately, it's usually not that easy with the near-endless variety of rings and, of course, the ring sizes. To help you shop for the perfect engagement or wedding ring in the Philippines, we've come up with this engagement ring buying guide.
First, What Type of Gemstone Do You Want?
As popularized by Marilyn Monroe, we're all probably familiar with the saying that "Diamonds are a girl's best friend." This stays true with diamonds being the most popular choice for engagement rings and even wedding rings for brides. Nevertheless, while diamonds may be seen as the most traditional option, there are also other precious gemstones that you can choose from, which may even make your engagement ring much more personal or much more fitting for your girlfriend's or boyfriend's personality. To assist you on how to pick a gemstone for an engagement ring, here are some of the best options you can go for: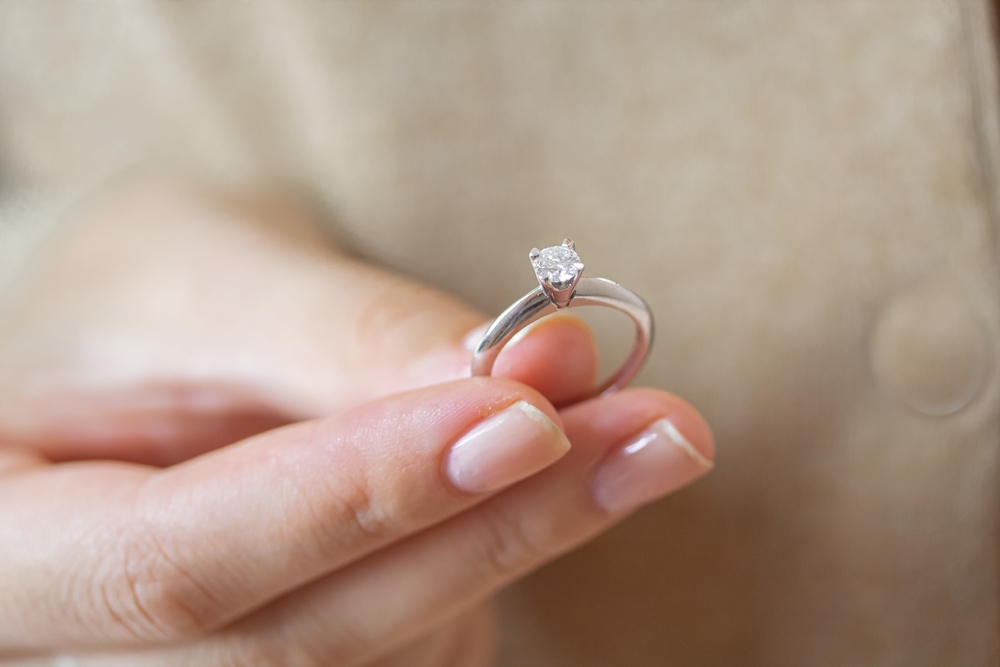 Diamonds
The most popular gemstone in any type of jewelry, diamonds are priceless and are often regarded as the most sought-after gem for engagement rings. The hardness and durability of diamonds are also said to symbolize a solid commitment and a long marriage. Because of their rarity and brilliance, diamonds also fetch a high price in the market, especially for choice cuts, like the round brilliant or the princess cut.
Once you choose diamonds for your partner's engagement ring, it's also worthwhile to know that there are different characteristics of these gemstones that can affect price and quality. One great and in-depth guide to engagement ring diamonds can be found on the Tiffany website: The Guide to Diamonds.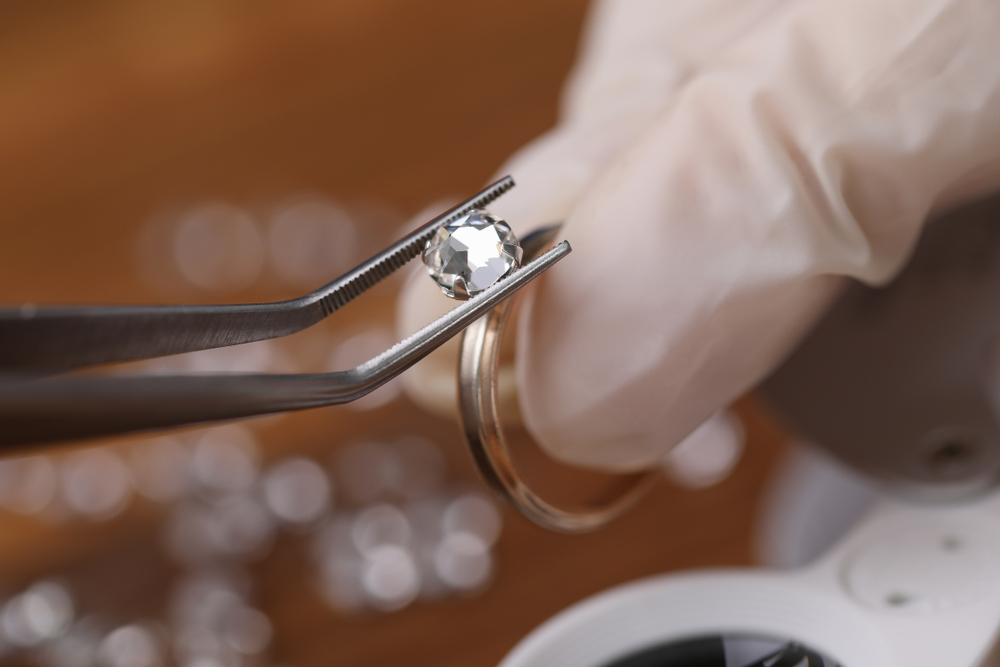 Moissanites
Moissanite is one of the popular diamond alternatives in the market today. Lab-created and with little to no environmental impact, moissanite gemstones are a good choice if you're looking for a similar luster and appearance of diamonds but at a lower price point. With a hardness of about 9.25 on the Mohs Scale, Moissanite can withstand daily wear and you won't have to worry about cracking or weathering.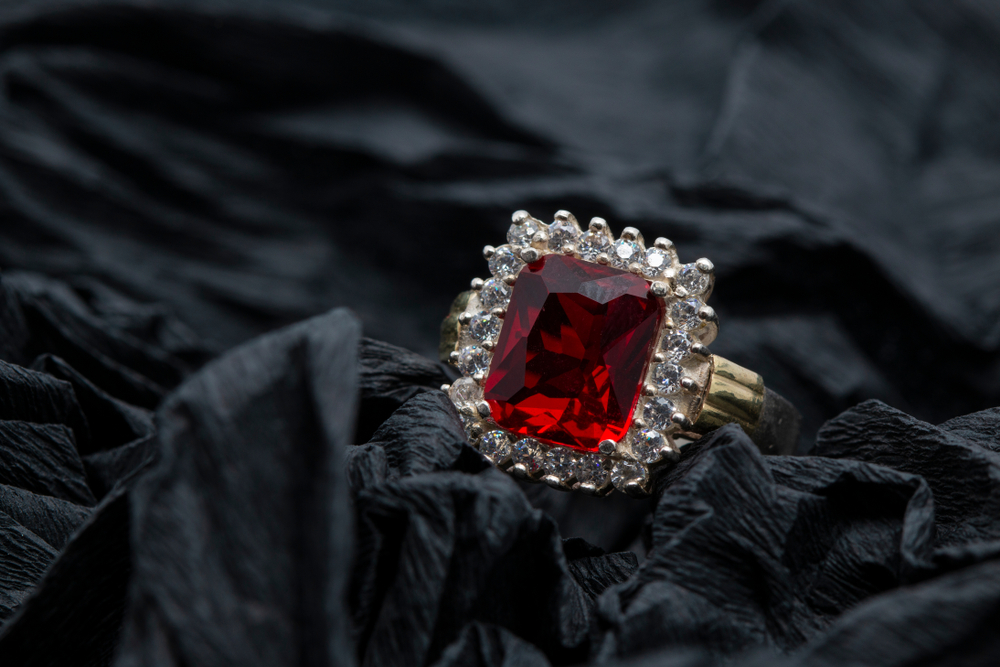 Rubies
Red is the color of passion, life, and success, which are great symbolisms for any wedding proposal. Rubies are also popular for their durability, making them a good option for daily wear. Aside from this, the rarity of ruby engagement rings also makes them great as family heirlooms.
Choose a ruby ring set in yellow gold for that elegant, vintage-like look, or set this precious gemstone in silver or white gold for a timeless look. You can even use a ruby engagement ring for a Valentine's Day proposal to embody the distinct vibe of that celebration.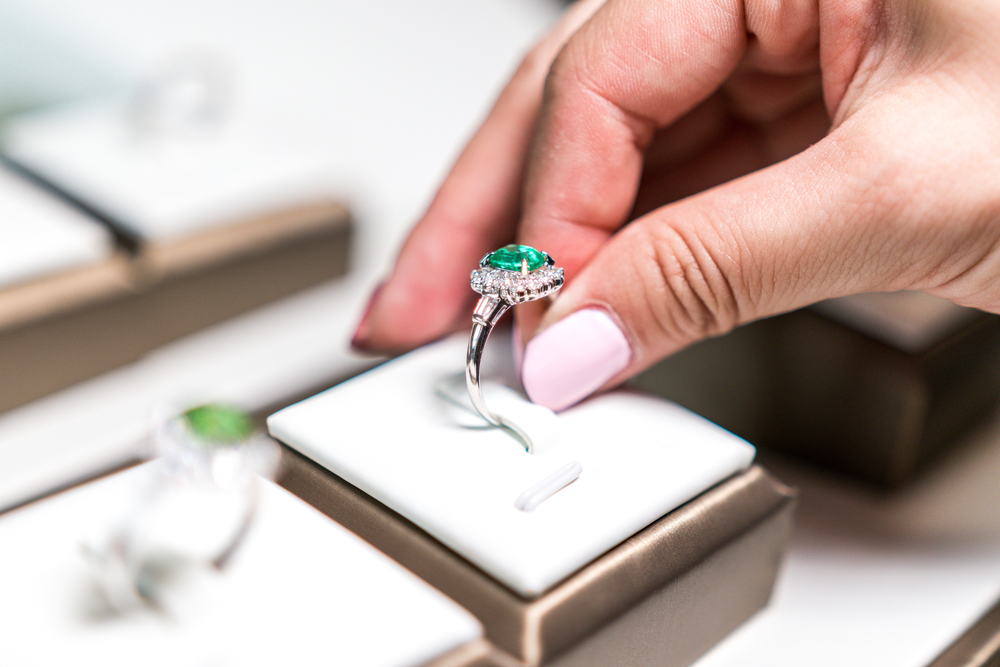 Emeralds
The ultimate gemstone to symbolize truth and love, emeralds are beautiful gemstones that you can add to any engagement ring. The vibrant green hue of emeralds not only gives engagement rings an elegant vibe, but it's also a rare choice for engaged couples. This will help you achieve better individuality and uniqueness when it comes to your wedding proposal.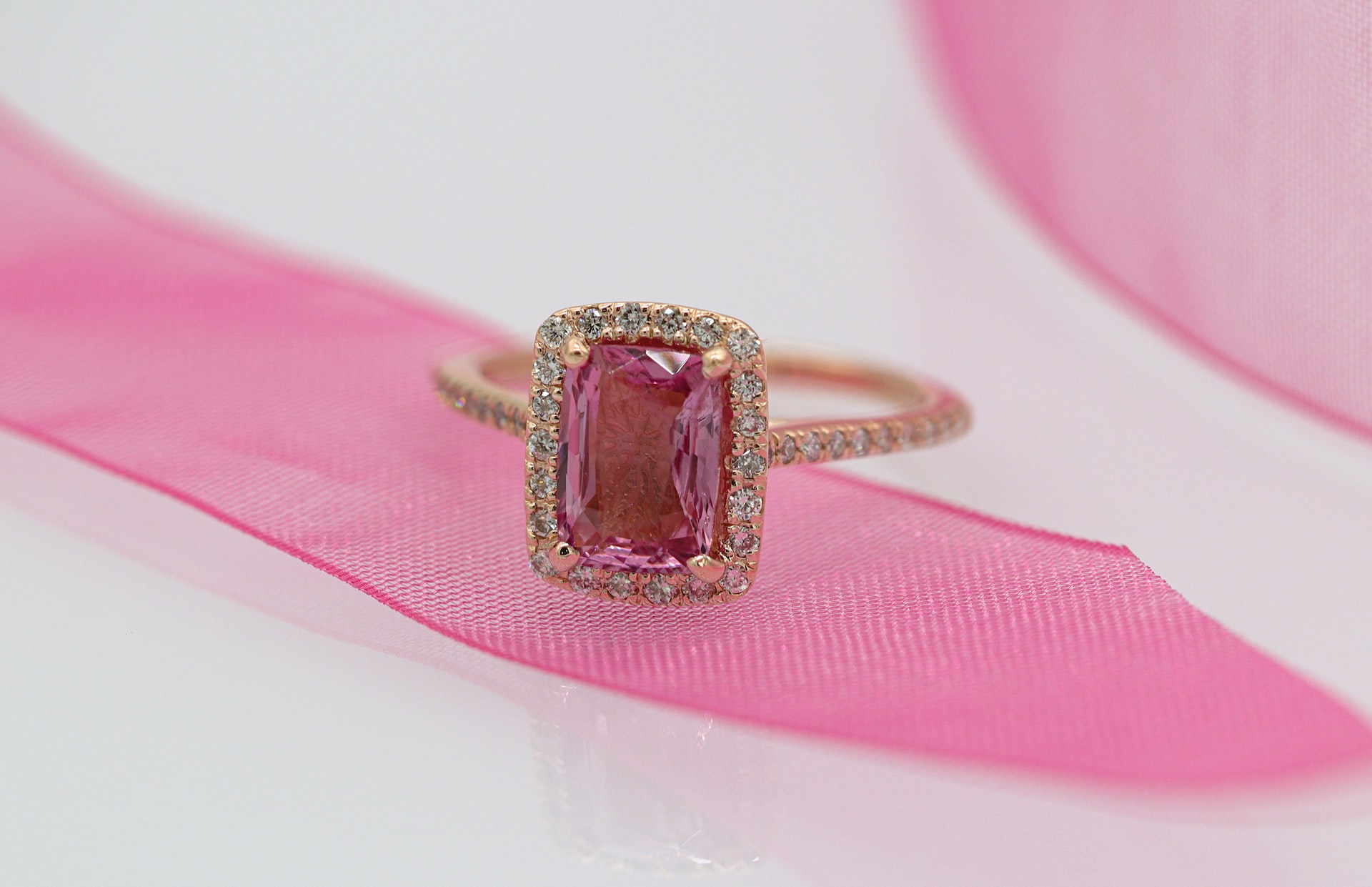 Sapphires
With the distinct deep blue hue of sapphires, engagement rings with this gemstone will surely be eye-catching and pretty memorable to everyone who's going to witness your wedding proposal. Not only is this gemstone extremely attractive, but it's also associated with royalty and spiritual clarity. So if you're looking for a gemstone that will make your partner feel like royalty, a sapphire engagement ring would be a great choice.
When you're choosing from these precious gemstones, know that there's no foolproof guide to the perfect engagement ring gem. It mainly depends on what your partner wants and whether it fits their style and preferences. When choosing a gemstone or a cut of gemstone, remember that you're choosing for your partner, not yourself.
Second, Here's How to Choose the Perfect Metal for Your Engagement Ring
Next up, you need to know how to choose an engagement ring metal where you want your gemstone to be set in, whether it's gold, silver or any other type. Choosing a high-quality metal for your engagement ring is absolutely crucial if you're looking for something that would last for a lifetime – or even longer if you're planning on passing it down as a family heirloom to your future children.
As a guide to engagement ring metals, there are three types that are great for daily wear that are perfect for engagement rings and wedding rings: platinum, gold, and sterling silver. Gold is the most popular and the most durable, especially if you're dealing with 18K gold. However, note that the purer the gold is, the softer and malleable it can become – but it's also the most expensive variant of gold.
As for platinum, this is considered one of the most expensive materials in the world, thanks to its durability and its rarity. Another plus is that platinum never tarnishes, so you won't want to worry about your engagement ring getting weathered through the years.
Lastly, sterling silver is another great option for an engagement ring if you're looking for an affordable and hypoallergenic option. But because silver is much more malleable than the other two types of metals we mentioned above, silver wedding or engagement rings are often considered "starter" rings, with the intent of upgrading them in the future.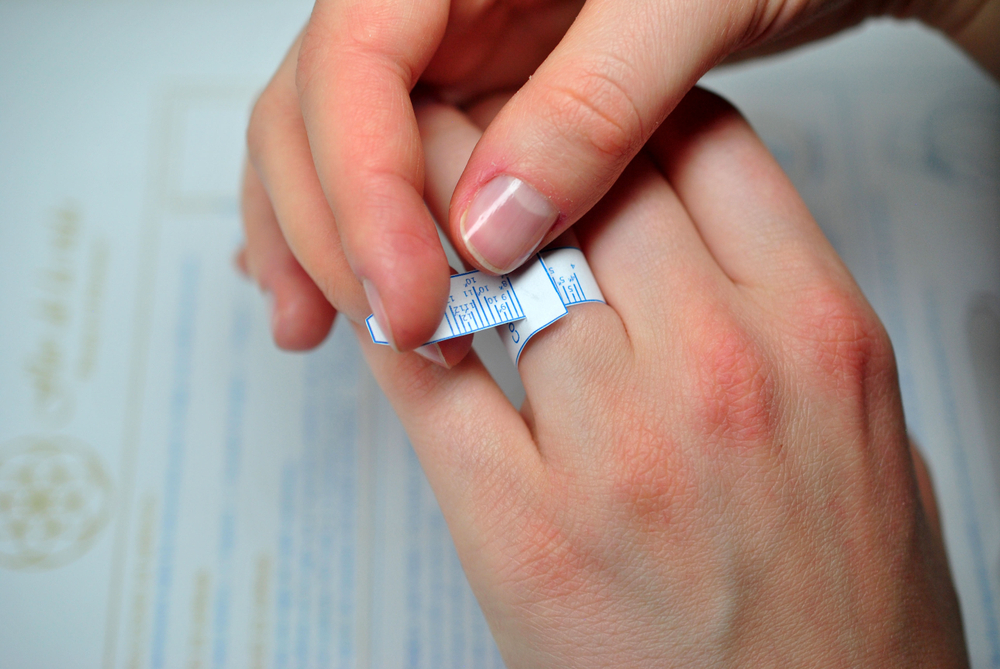 Third, Figure Out What Their Ring Size Is
Lastly, you need to figure out their ring size. This is probably the trickiest part of shopping for an engagement ring, especially if you're planning a surprise proposal. You must be extremely sneaky or at least smart if you're planning on getting your partner's ring size without them knowing. Here are a few (sneaky) ways on how you can pick the right engagement ring size:
Check their jewelry box
One of the most foolproof ways to get your partner's ring size is to sneak into their jewelry box and borrow a ring to bring to the jeweler. However, if you think that they might notice a missing ring, another option is to trace out the ring's inner and outer outline on paper, and have a jeweler roughly estimate what ring size your partner has.
Work while she or he sleeps
This is probably one of the trickiest and slyest ways to get your future fiancée's ring size. You can take a string or a long strip of paper and carefully wrap it around their ring finger. Mark the ends with a pen or just nick the paper with your fingernail, and you're done! Just make sure that you don't wake your partner since that would just ruin the surprise of your impending proposal.
Ask a friend or a family member
There's also an option of enlisting the help of your partner's friends or family. You can ask them to sneak into your partner's room and maybe trace out a favorite ring, or you can just ask them to inquire flat out what your partner's ring size is. If you're in luck, a close friend might even know it already!
Go for a standard ring size
If all else fails and you're still not sure how to pick the right engagement ring size, you can just get a standard ring size for an engagement ring. Chances are the ring's going to fit. But if not, there's always the option of getting it resized after your proposal if ever it's too tight or too loose. Just make sure to ask the jeweler before making a purchase whether the ring design you've chosen is adjustable.
When you're ready with all the needed details and you've narrowed down all the options, the next thing you should do is locate where to buy an engagement ring. The good news is that there are hundreds of jewelers around the country where you can buy high-quality engagement rings or wedding rings. If you're in luck, some jewelers may even assist you on how to pick the perfect engagement ring. However, make sure that you look for certifications or grading reports to avoid guesswork when it comes to measuring the quality of the gemstones or the precious metals used in your ring.
Not Too Keen on Rings? Here's How to Pick Engagement Ring Alternatives
While engagement rings are the norm in traditional wedding proposals, there's also the option of choosing a different memento or accessory. This might be highly recommended, especially if you think that your partner isn't too keen on wearing rings or if you think it's not their style. At the end of the day, you probably know what your partner would prefer for an engagement gift.
If you're not quite sure how to choose an engagement ring alternative, here's a list of possible options for you: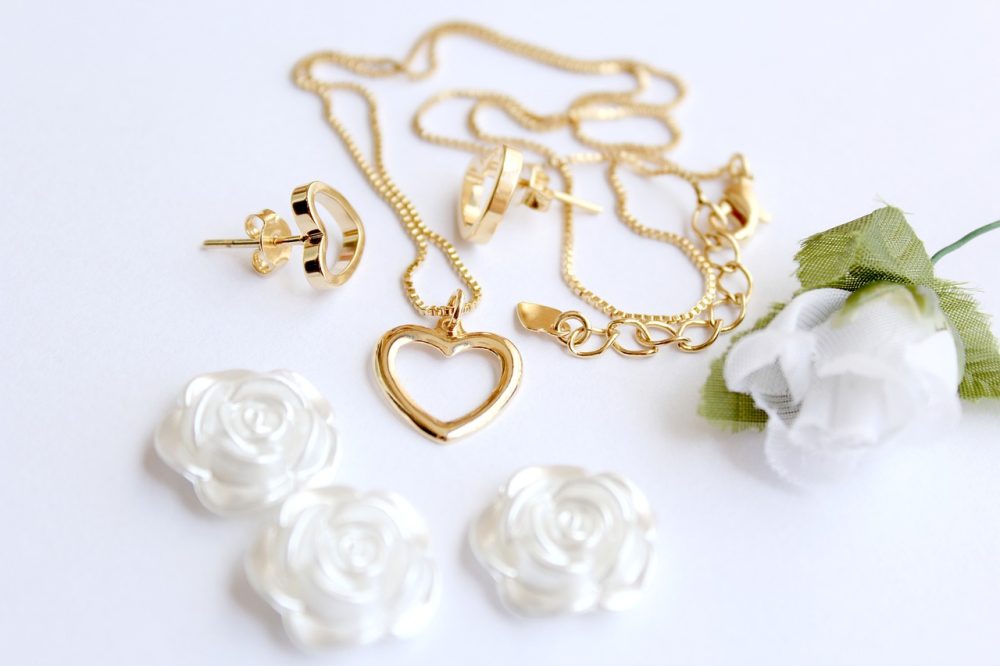 A Necklace or a Locket
If your partner prefers wearing necklaces over rings, you can choose an engagement necklace instead. You can choose a personalized locket or a pendant that can represent your relationship. Make it as personal as possible, maybe go for a sun or moon pendant, or you can add a small detail inside the locket that you and your partner will understand.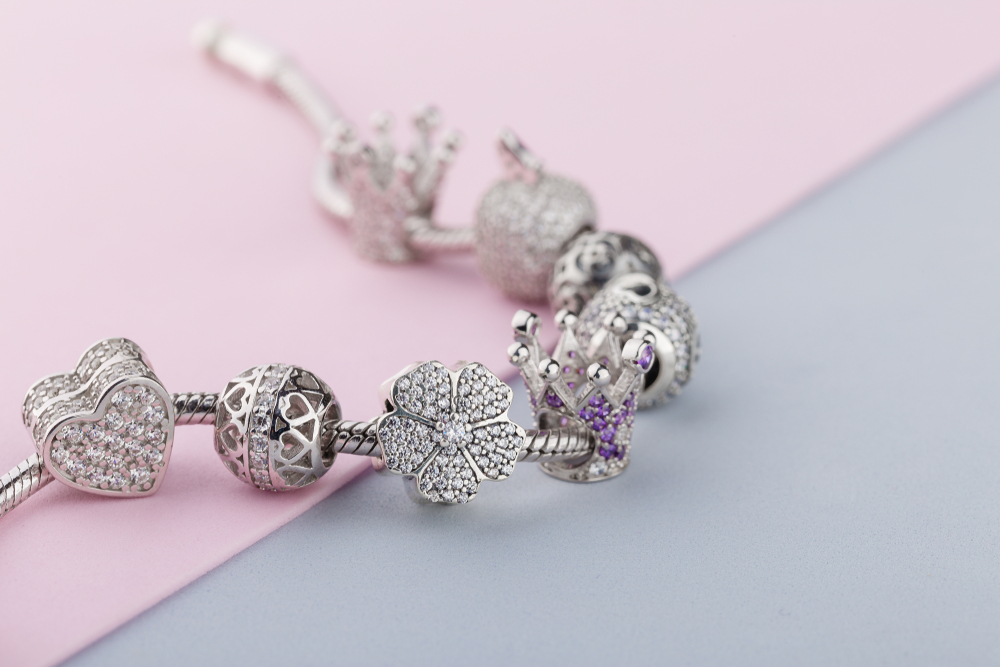 Charm Bracelets
Charm bracelets can be highly personalized with distinct pendants and charms that can symbolize significant events or points in time in your relationship. Not only can you give your partner a physical memorabilia, but you can even add a play-by-play to what the charms symbolize in your proposal speech.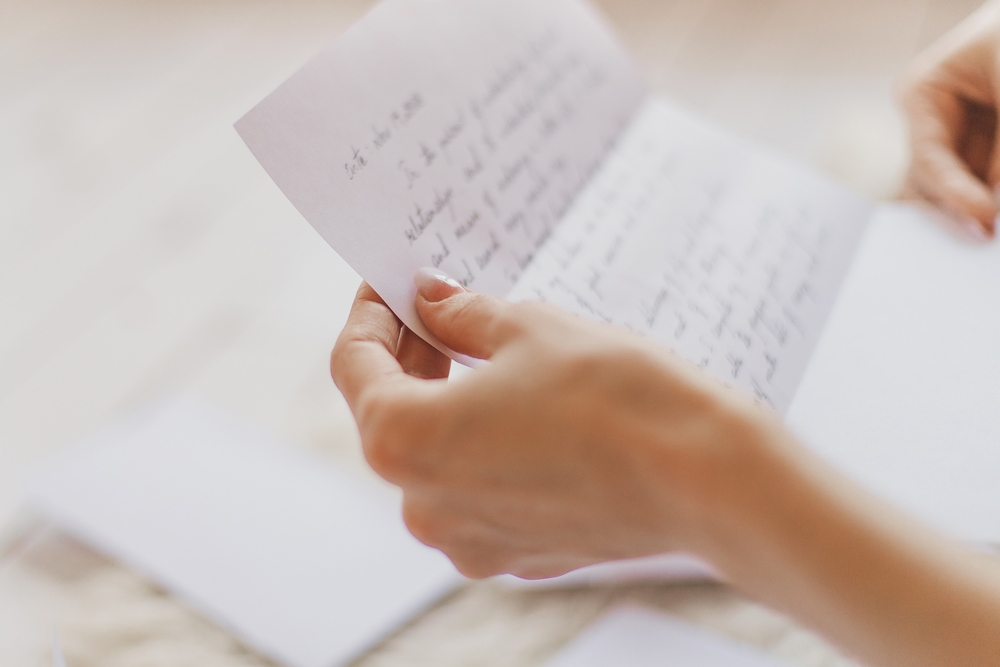 A Handwritten Letter
Let your partner read what you want to say in a personal handwritten letter where you can write down why you love her/him and why you want to spend the rest of your lives together. This will give you more privacy and a sort of solemnity as you let them read through your letter before you pop the question.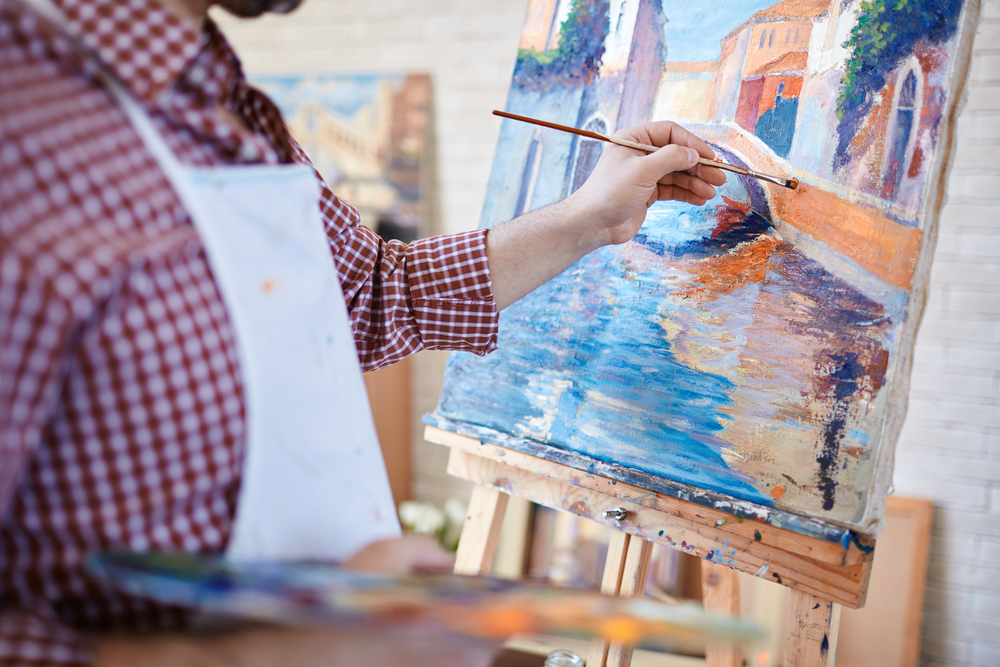 A Piece of Artwork
This is a good alternative choice if you know that your partner has a favorite artist. You can look for one specific piece of art that your partner has mentioned in the past and give it to them as an engagement gift.
How to Pick an Engagement Ring? Listen to Your Partner
If you're planning on proposing, there's one piece of advice that we at Nuptials want you to remember: Choose a ring based on your partner's preferences, not yours. The moment you decide that you want to marry them means that you probably know them enough to be familiar with the specifics of what they want.
Remember that they're the ones who are going to wear them on their ring fingers daily, so go for something comfortable and something that matches their style seamlessly. Maybe take note of what types of jewelry they have lying around, or what types of rings they own. These are typically telling of what your partner likes and what they don't like.
Now, after they say yes, you're in for the whirlwind of making creative engagement announcements and the whole of wedding planning. And here at Nuptials, we aim to assist you in every step of the way, be it with this engagement ring buying guide, choosing your wedding themes or figuring out what unique prenuptial photoshoot idea you want to use after they say yes. Browse our website for any questions you might have, and we can't wait to be part of your wedding preparations.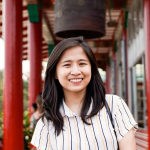 Donna spends 50% of her time writing, and the other 50% napping, snacking, or befriending stray cats.