At this point, you've spent a great deal of time meticulously planning every aspect of your wedding. But have you decided on the best wedding cocktail ideas to serve your guests? Well, don't worry!
We know sharing joyful times with guests at the reception is essential to any wedding. So, get ready to let loose at the cocktail hour! Here, you'll find alcoholic and nonalcoholic beverage recommendations that you're sure to love.
10 Tasty and Refreshing Wedding Cocktail Ideas
Alcoholic beverages are always a staple during the reception. Many mobile bar services offer a variety of signature cocktails where couples can choose the "drink of the night." You can also consult with them if you don't know how much alcohol to buy for a wedding. Now, if you're looking for a list of cocktails to add to your wedding drink menu, here's your chance!
Check out our recommended cocktails that will bring more fun to your wedding reception: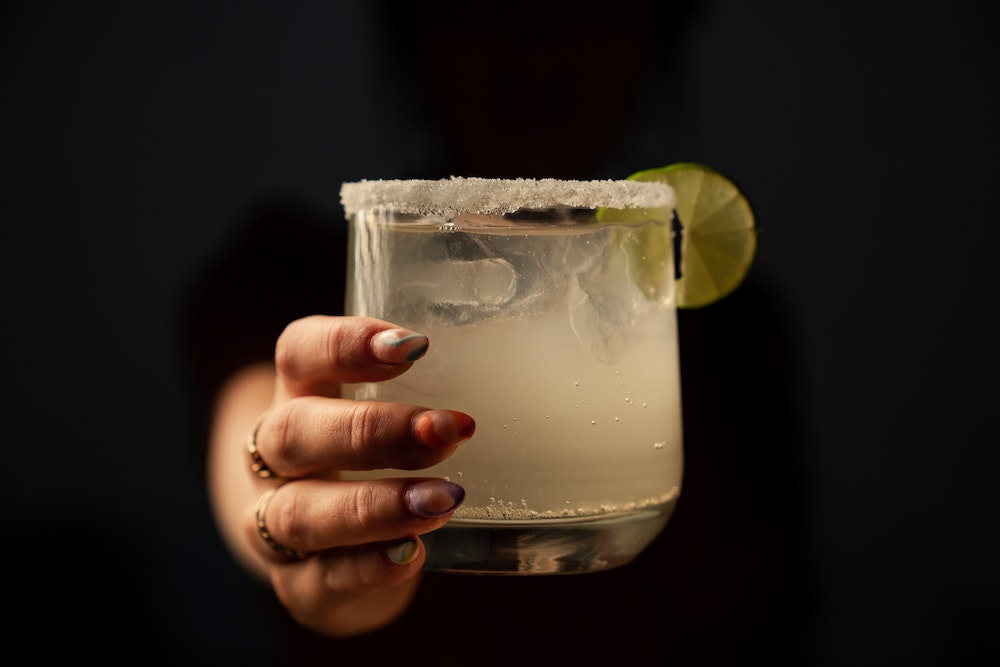 Spicy Margarita
Taste the feeling of warmth and fun times with a spicy margarita! This easy signature drink is perfect for a summer wedding because it has a spicy kick that reminds you of the heat of summer and citrus flavors that cool you down. It has tequila, fresh lime juice, orange juice or liqueur, and a slice of jalapeño for spice.
Here's a spicy margarita recipe you can try.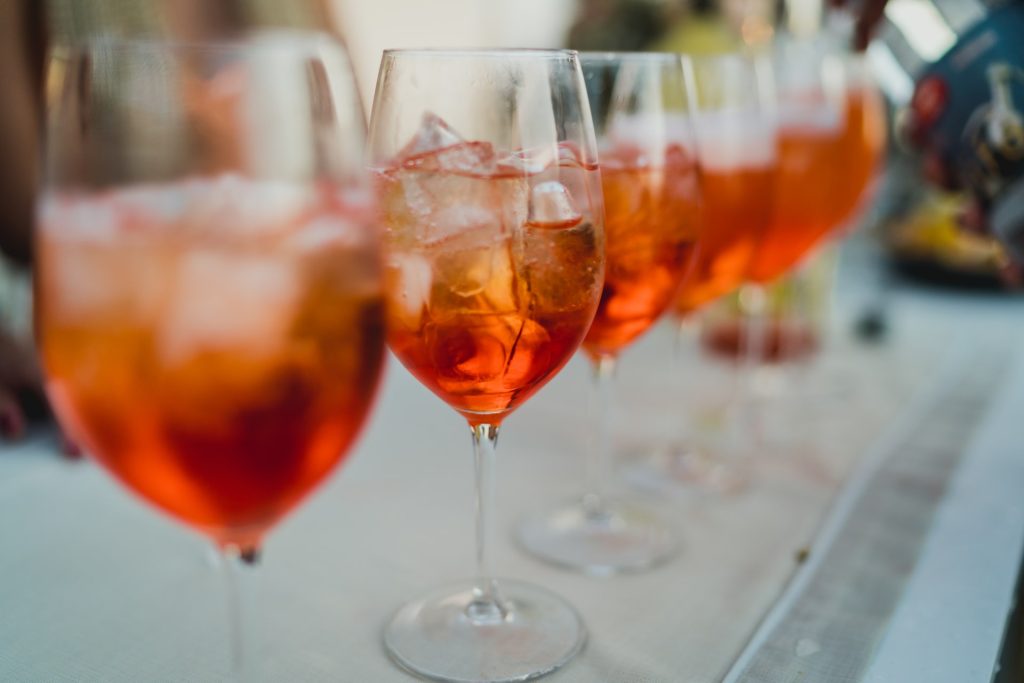 Aperol Spritz
The Aperol Spritz is the ideal cocktail for a spring wedding! This wedding cocktail idea comes in a bright orange hue, which goes well with a vibrant wedding theme. Aperol Spritz is also simple to prepare. You just need plenty of ice, Aperol (50ml), prosecco (75ml), soda (25ml), and an orange slice. Follow the "3-2-1" formula for making an Aperol Spritz, and your guests will soon be sipping on a refreshingly strong drink.
Try this Aperol Spritz recipe from their website.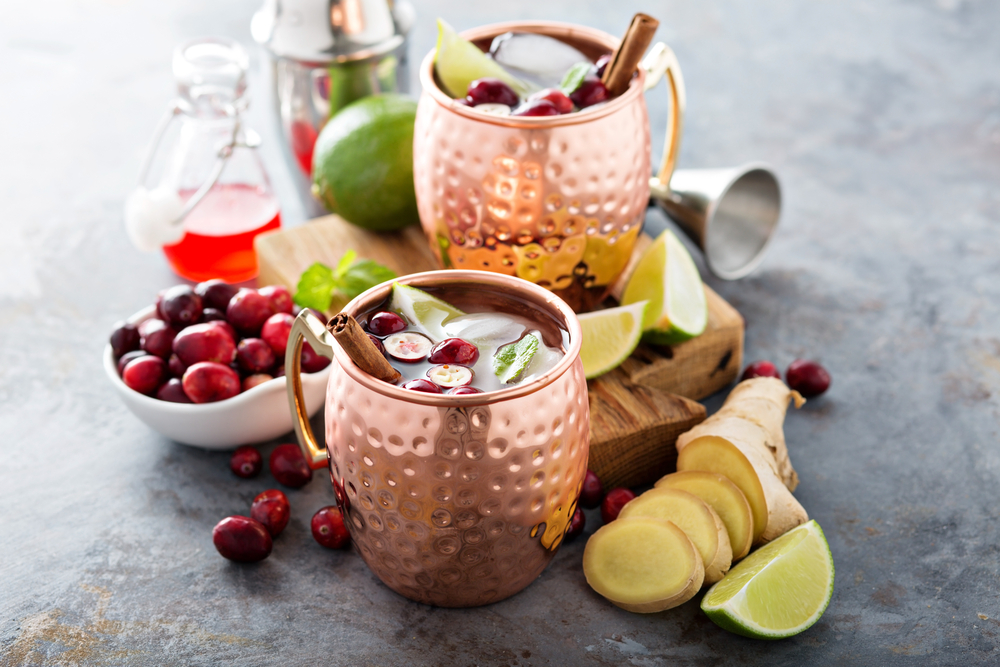 Hot Cranberry Mule
Warm up with a mug of hot cranberry mule at a chilly December wedding! This wedding drink idea is of the Moscow Mule variety. Typically chosen for summer weddings, the hot cranberry mule gets a cold-weather spin by adding simple cranberry syrup. Serve it up in a copper mug for some extra flair. Want to impress your guests? Let them have the mug as a wedding favor so they can brew the concoction themselves at home!
Learn how to make a hot cranberry mule with this recipe.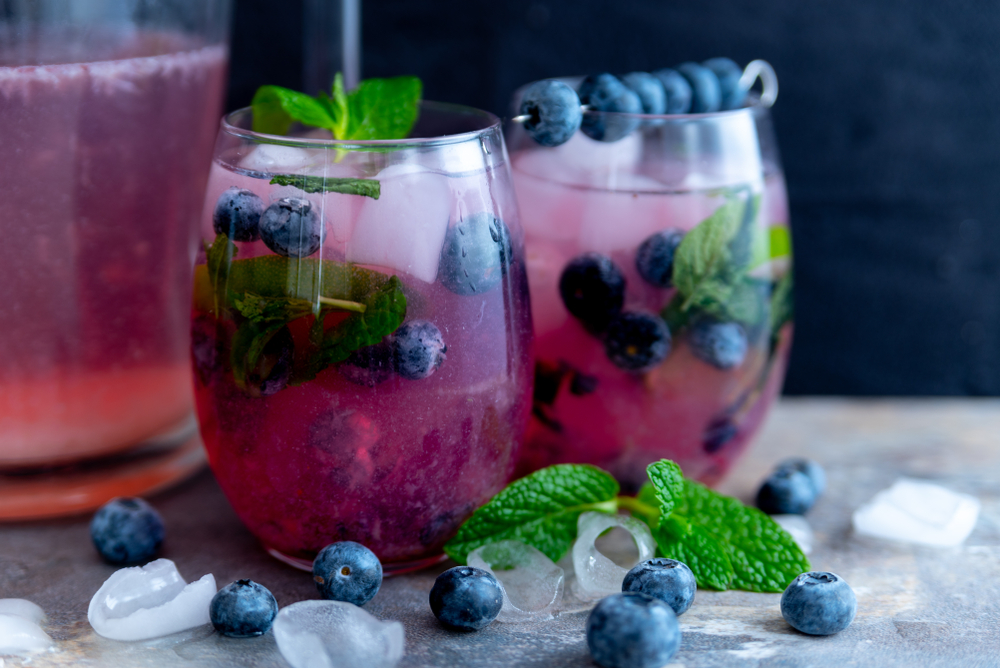 Berry Mojito
Add a splash of color to your wedding reception by serving berry mojitos as your signature cocktail! Smooth and colorful berry mojitos are at your fingertips with just a few simple ingredients. All you need are white rum, sugar, lime juice, carbonated water, mint, and your chosen berries. Finish it with a twist by including customized straws and stirrers bearing your wedding hashtag.
Look at this berry mojito recipe and see if it fits the theme for your wedding drink.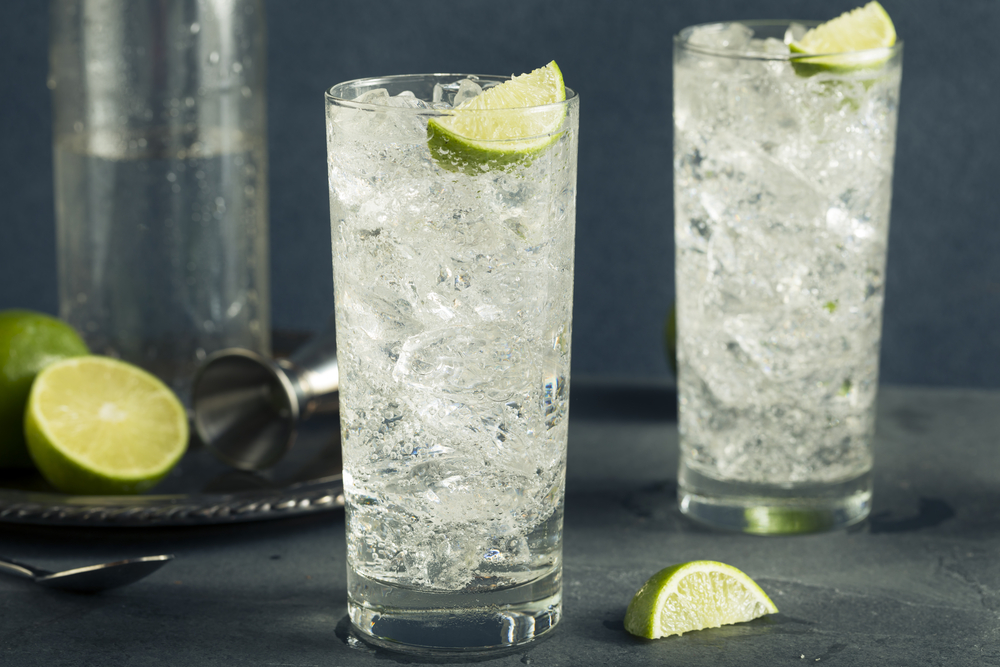 Vodka Soda
Vodka sodas are a great option for health-conscious people. Vodka soda has one of the lowest mixed drink calories, with only 133 calories in a 7.5-ounce (225ml) serving. So, drinking this cocktail won't ruin your calorie intake even if you're on a diet. Serve this refreshing beverage to your guests in custom cups or pouches, and watch as they dance the night away while enjoying every drop. Check out how to make this wedding cocktail idea in this three-step vodka soda recipe!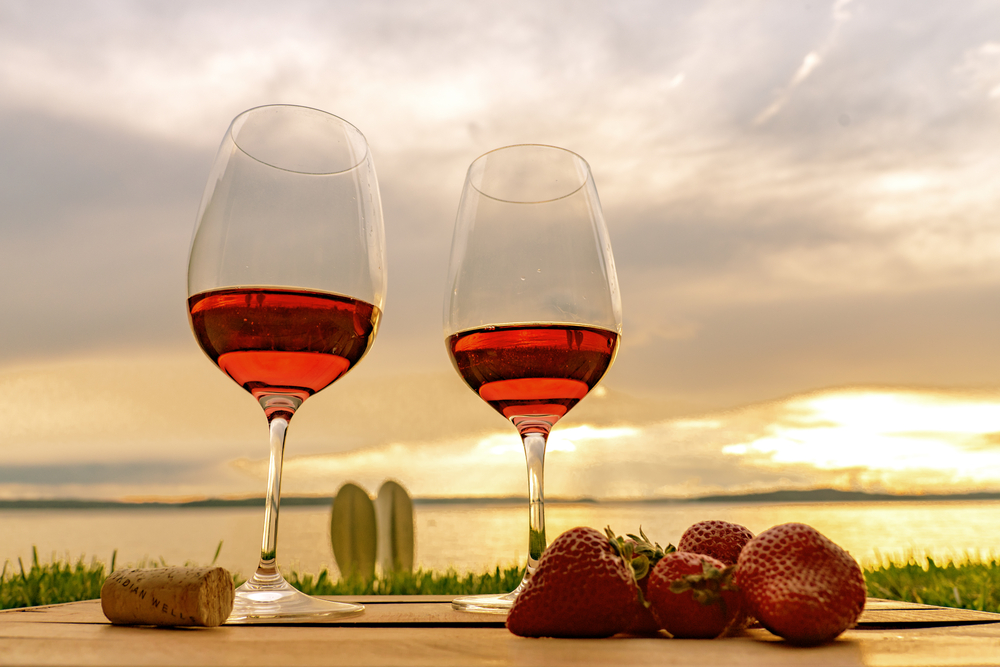 Strawberry Rosé
Refreshing strawberry rosés is another cocktail to have at your summer wedding!  It only takes five simple ingredients to make this signature cocktail for your wedding: vodka, strawberry jam, strawberries, lemon juice, and sparkling rosé. Check out how to concoct one in this easy strawberry rosé recipe.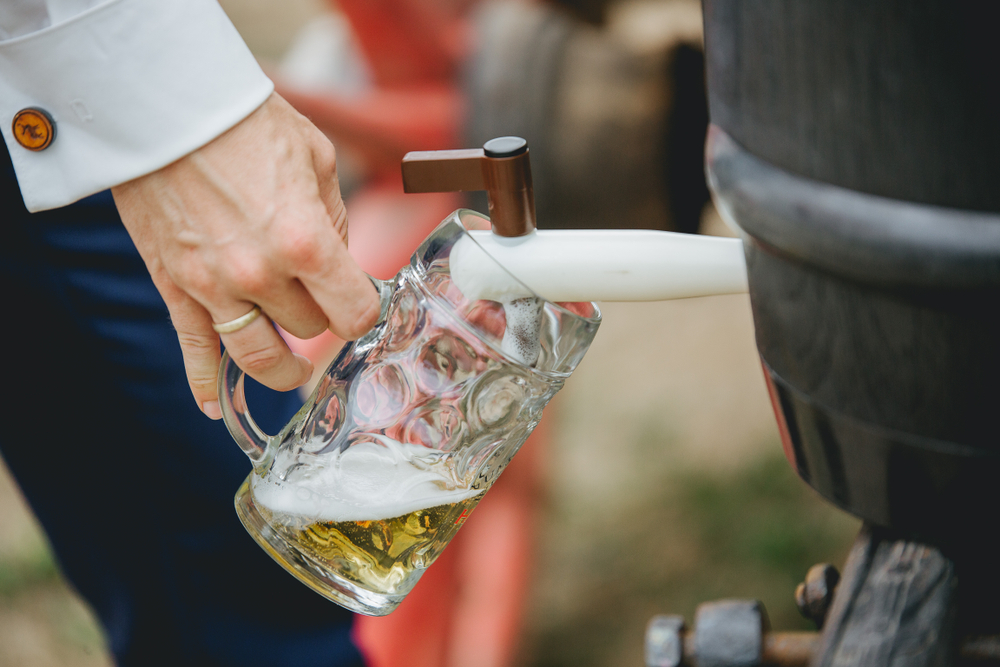 Classic Beer on Tap
Have some beers on tap and serve them alongside your wedding finger foods for a wholesome wedding experience. Beer on tap is a classic wedding tradition and a great way to get your guests mingling. Prepare a self-serve beer on tap station for your guests to help themselves, place a variety of finger foods at each table, crank up the tunes, and get the party started!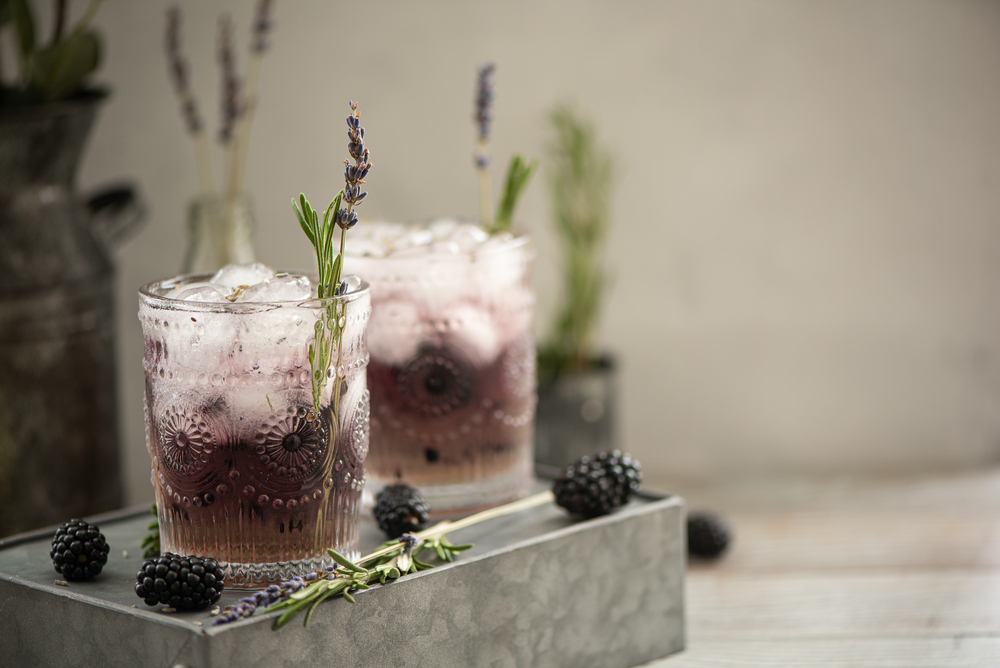 Blackberry Lavender Champagne Cocktail
Are you looking for an elegant-looking cocktail that will get you and your guests on the dance floor? Consider a blackberry lavender champagne cocktail! This wedding cocktail idea tastes heavenly because of the blackberry and lavender syrup. Garnish it with a lavender flower to match the beautiful purple hue of the signature drink. Here's a blackberry lavender champagne cocktail recipe to try!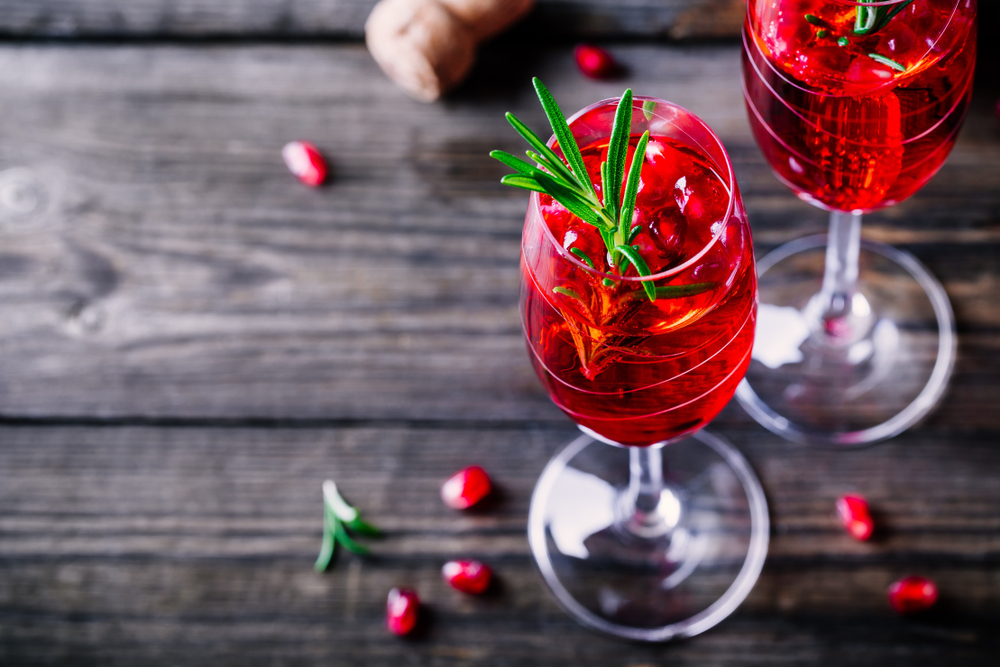 Pink Lemonade Mimosa
During cocktail hour, serve your guests this pretty and easy-to-make cocktail: a pink lemonade mimosa. Delicious and unique, this signature cocktail is perfect for a wedding brunch. This cocktail is also so easy to mix that you can even try it at home. Check out this recipe and have a taste of this delectable cocktail!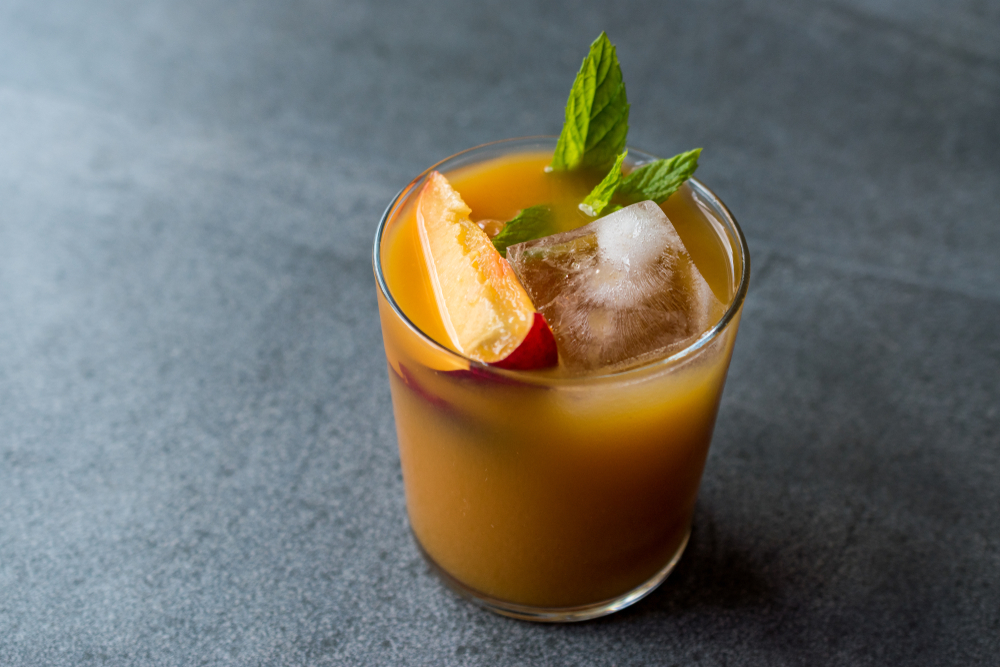 Bourbon Sweet Peach Tea
Kickstart your wedding party with a shot of the bourbon sweet peach tea! This refreshing and easy signature drink for your wedding is a cinch. Simply macerate peach slices in sugar and bourbon overnight to create a perfectly peachy syrup. Pour in a glass with ice, garnish it with mint leaves and peach slices, and start having fun with your guests! Take a look at this recipe for bourbon sweet peach tea and treat yourself to a drink at home.
Not a Fan of Alcohol? Nonalcoholic Wedding Drink Ideas
In need of drinks that won't leave your guests too buzzed to play wedding games at the reception? Or do you just want non-alcoholic options for your non-drinking friends? Consider serving the following drink ideas at your wedding to ensure all your guests will join the toast without getting toasted: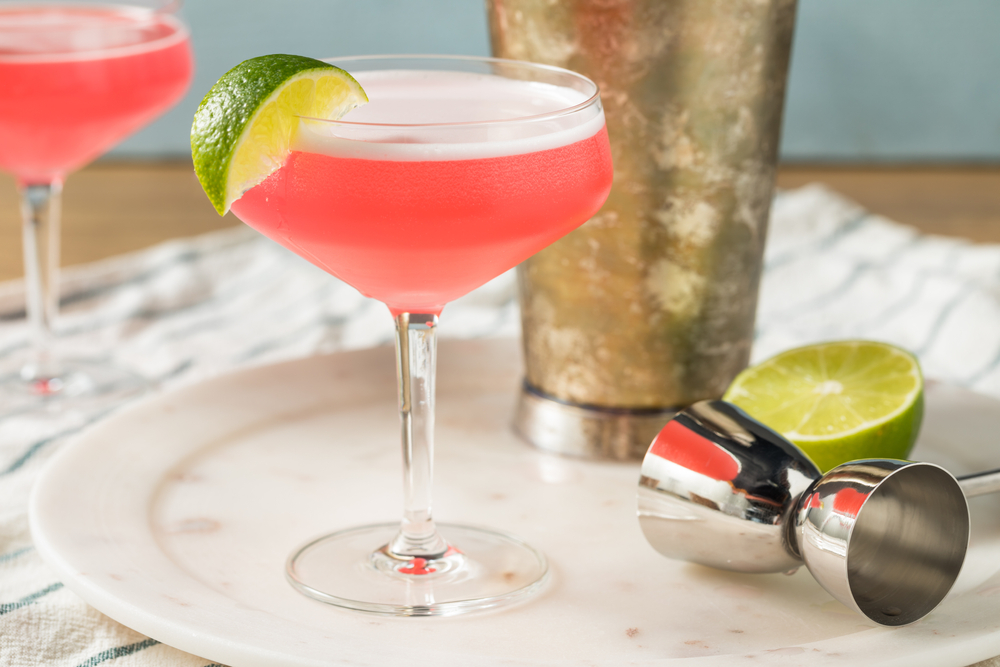 Pink Mocktail
Include pink mocktails on your wedding drink menu for a pop of color without the alcohol. Make this pretty pink drink by mixing raspberry lemonade, grapefruit juice, and lemon-lime soda. Toss some flavored ice cubes for garnish and start sipping the freshness of this non-alcoholic drink!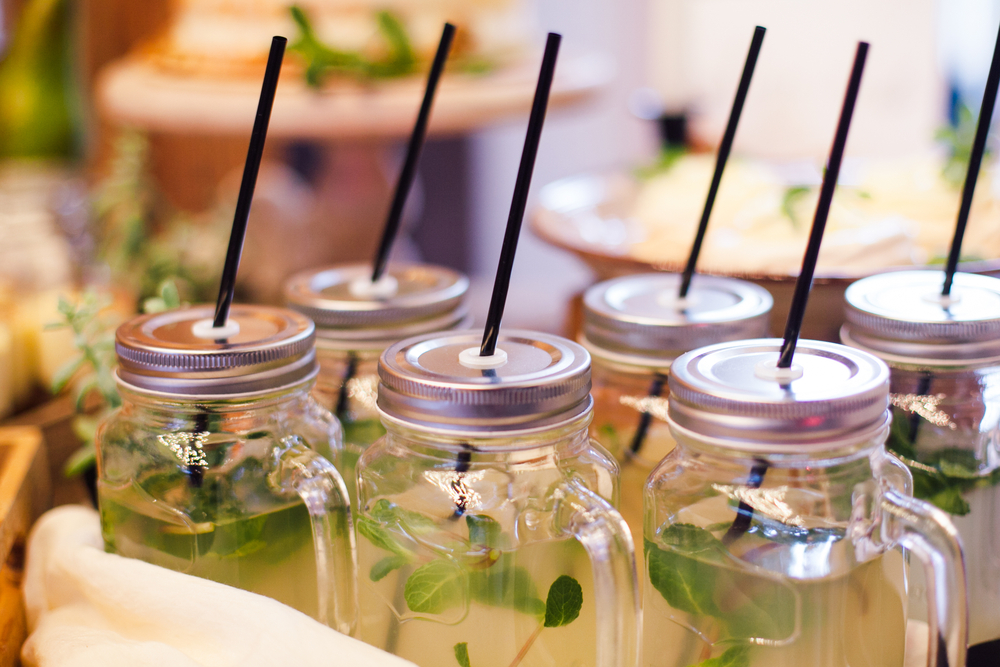 Lemonade
Lemonade is a classic drink that anyone can enjoy at any time. Elevate this wedding drink idea by serving it in personalized cups paired with fancy straws. Also, have your caterers set up a lemonade stand so guests can talk to each other while getting more of this timeless beverage.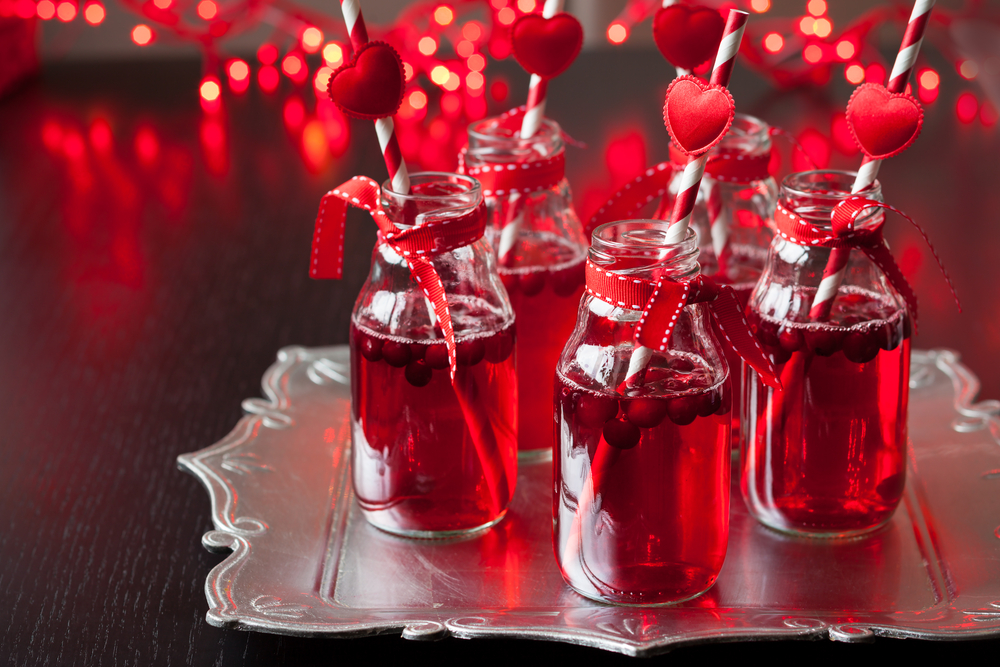 Cranberry Sparkler
Cranberries add a delicious flavor and are an excellent option for a child-friendly beverage. It's also an easy signature drink for weddings because all you need is to mix cranberry juice, blackberry puree, and sparkling water. Serve in a champagne flute and garnish with a mint sprig for the perfect party drink!

Soda
Get another tried-and-true party drink and set up a soda bar for your guests to enjoy! Work with restaurants for wedding receptions to see if they have this on their catering packages. You can also play with how you present the soda bar. Set up a soda station with decorative straws, ice, and bottles, and offer guests cherries, lemon, and lime wedges to put a twist on their wedding drinks.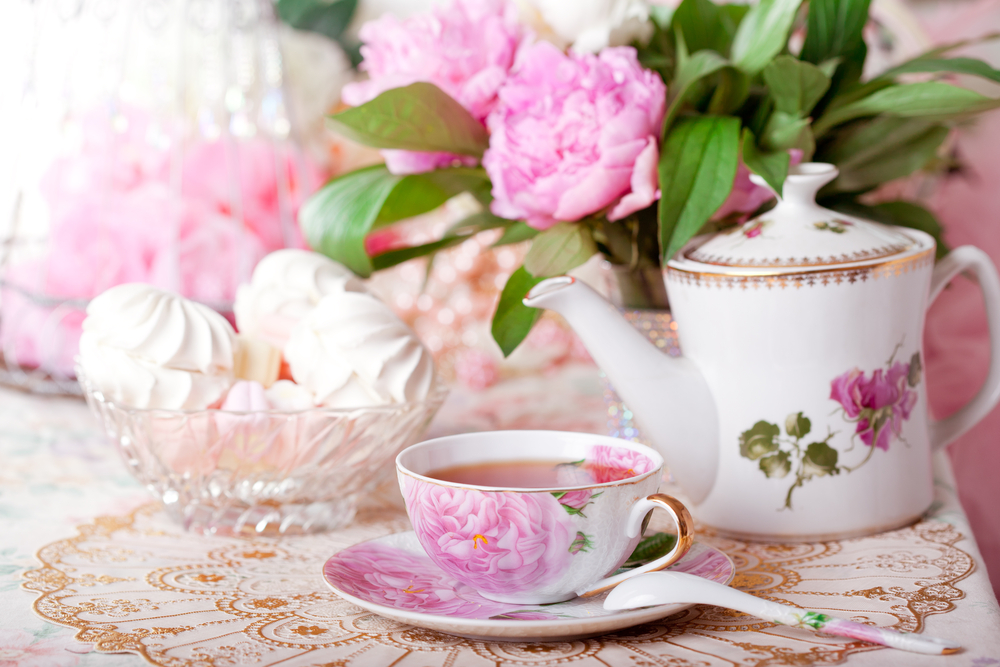 Tea
You might have guests who want something hot to drink after feasting at your wedding reception. If that happens, be prepared with a hot tea bar, and have your guests unwind with a cup of hot tea and some cookies. And if any of your guests indulged a little too much during the celebration, don't worry; a cup of tea will help them recover quickly. Talk about the perfect wedding drink idea, right?
How to Name the Signature Cocktails for Your Wedding
There's no wrong way to name signature cocktails at your wedding. Here are some cocktail naming ideas to start:
Name them after your favorite things like books, movies, places, and colors.
Use lyrics from songs as names for your specialty drinks.
Create a travel experience for your guests by naming drinks after cities or countries you and your partner have visited.
The truth is, it's up to you whether you want to make it unique or just let the bartenders decide. Just ensure you include its ingredients in the wedding drink menu so your guests know what's in the drink. Nevertheless, your choice for naming your signature cocktails is entirely up to you and your soon-to-be spouse.
Raise a Glass to Your New Life With the Best Wedding Cocktail Ideas
A simple selection of wedding drink ideas can turn into a fun activity with your partner. Use your planning time to select the drinks you'll toast and distribute at the wedding reception. Remember, it's up to you whether you choose to serve alcohol, non-alcoholic, or both. The most important thing is that you and your guests have a fantastic time celebrating your marriage.
Aldaia brings ideas to life through writing. Her love for writing began when she finished the pentalogy novel Percy Jackson and the Olympians. When she isn't writing, most of her time is spent watching movies and TV series, playing video games on consoles like Valorant, Horizon, The Sims, and GTA V, hanging out with friends, and sleeping.