Weddings are joyous occasions that celebrate love and unity. Traditionally, flowers have played a significant role in wedding decorations, adding beauty and elegance to the venue. However, many modern couples are seeking alternative ways to decorate their weddings without relying on flowers.
In this article, we will explore a list of creative suggestions for no-flower wedding décor.
We know flowers are a classic choice in wedding décor, but who says you have to stick to tradition? Your wedding day is all about YOU, so don't be afraid to get creative with your decorations. Maybe you're on a tight budget, or you want to be eco-friendly by skipping the cut flowers. Whatever your reason, going flower-free doesn't mean sacrificing style.
Need some ideas to get those creative juices flowing? Here are some stylish wedding décor ideas without a single flower in sight!
Budget-Friendly Wedding Decoration Ideas Without Flowers
Planning an event on a budget requires careful consideration of cost-effective decoration options. Choosing flower-free decorations can be a savvy decision that not only saves money but also allows you to create a captivating atmosphere that reflects the essence of your event. Here are some types of wedding décor you can utilize without using flowers.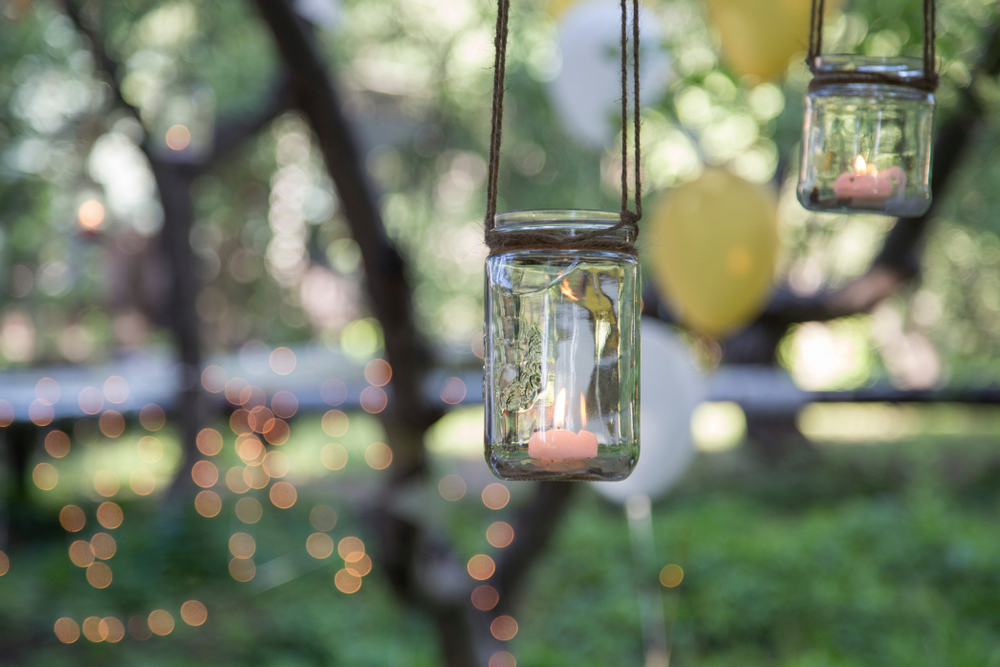 Candles and Candleholders
Candles can create a romantic and intimate atmosphere at a wedding reception. Consider using an array of candle sizes, shapes, and colors to add depth and charm to your tables. Place them in elegant candleholders or float them in water-filled vases for a touch of sophistication.
Fairy Lights and String Lights
Illuminate your wedding reception with the soft glow of fairy lights and string lights. Wrap them around pillars, drape them from the ceiling, or entwine them with greenery for a magical effect. These lights are cost-effective, versatile, and can transform any space into a captivating wonderland.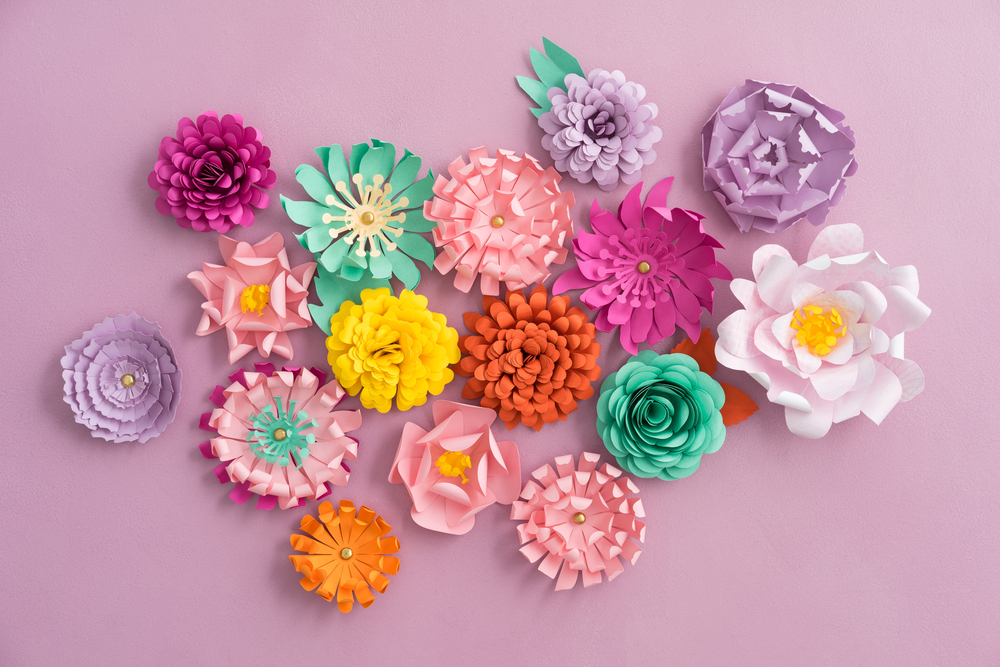 Paper Decorations
Having a 50K wedding budget in the Philippines may seem difficult, but it's not impossible! Paper decorations offer endless possibilities for creative expression without breaking the bank. Create paper flowers, garlands, or pom-poms in your wedding colors to adorn the venue. Hang them from the ceiling or attach them to walls and backdrops for a whimsical touch.
Fabric and Drapery
Wedding stage decorations without flowers don't have to mean drab and boring. Elevate the elegance of your wedding reception with beautiful fabrics and drapery. Use flowing curtains, sheer fabrics, or intricately patterned textiles to create stunning backdrops or canopies. Fabrics can add texture, depth, and a touch of luxury to your décor.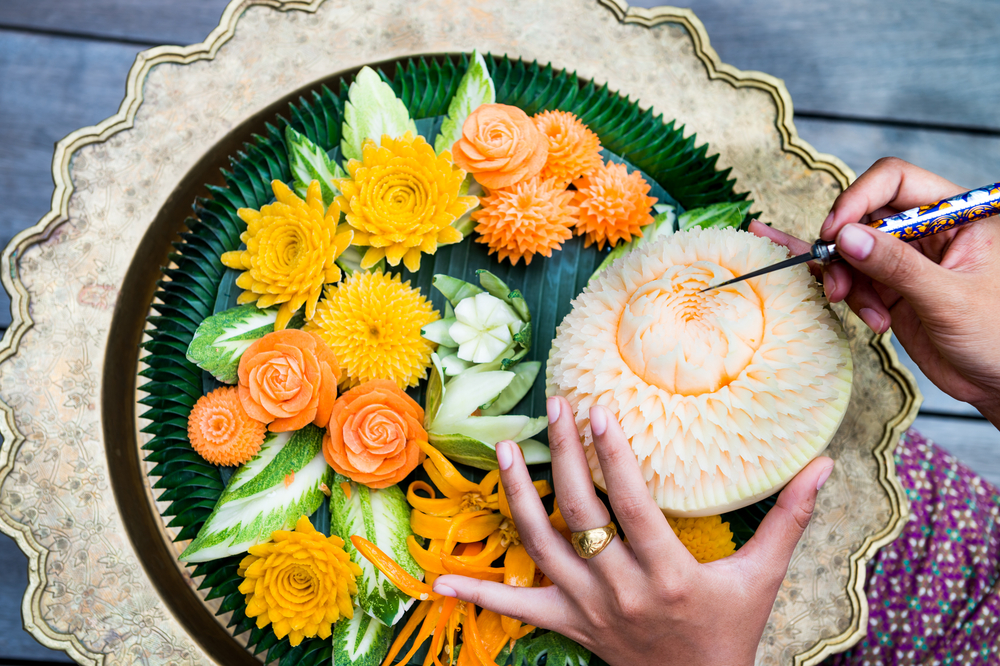 Fruits and Vegetables
Embrace nature's bounty by incorporating fruits and vegetables into your wedding decorations. Display colorful bowls of fresh fruits as centerpieces or create unique table runners using an assortment of vibrant vegetables. Not only will this option be visually appealing, but it will also provide a refreshing and natural scent to your reception.
Allergy-Friendly Wedding Decor Ideas
Planning an allergy-friendly event or simply opting for a flower-free environment can open up a world of creativity when it comes to decorations. By exploring alternative options, you can create a unique and allergy-friendly atmosphere while still maintaining a beautiful and visually appealing setting. Here are some allergy-friendly wedding décor ideas that don't rely on flowers.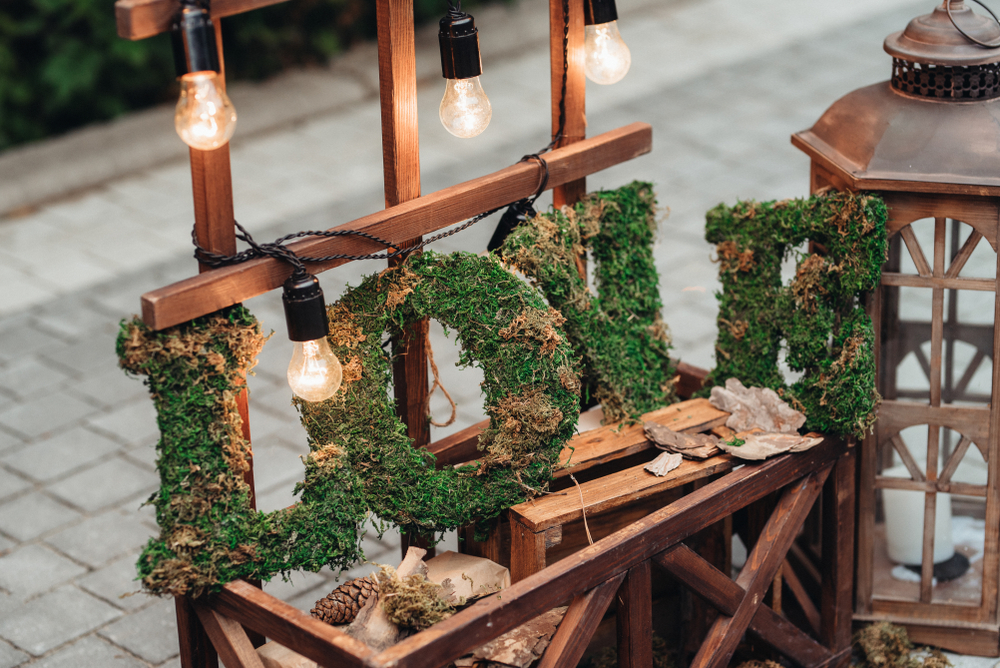 Greenery and Foliage
If allergies are a concern, opt for greenery and foliage as your primary wedding decorations. Create lush garlands and wreaths using eucalyptus, ferns, or ivy. Incorporate potted plants or large potted trees to bring life and freshness to your reception space.
Origami and Paper Art
Looking for unique wedding centerpiece ideas? Unleash your creativity with origami and paper art. Fold intricate origami shapes, such as cranes or flowers, and use them as table centerpieces or hanging decorations. Combine different paper art techniques, such as quilling or paper cutting, to add texture and visual interest to your no-flower wedding décor.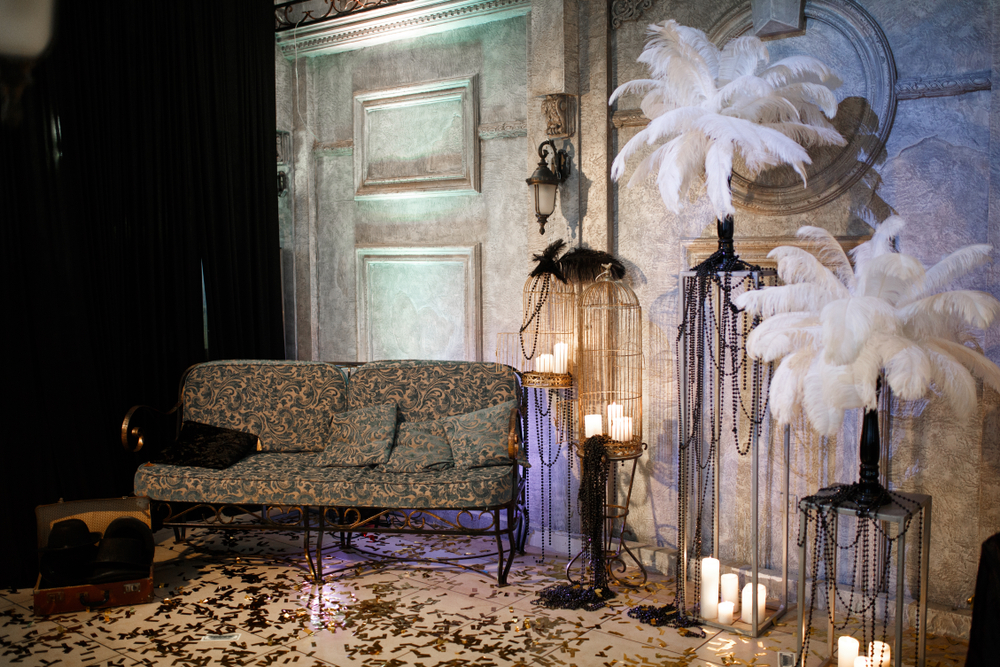 Feathers and Birds
Enchanting wedding centerpieces without flowers is possible, all you need is to let your creativity take flight! Bring a touch of whimsy and elegance to your wedding by incorporating feathers and bird-inspired elements. Decorate tables with feather centerpieces or incorporate birdcages as unique statement pieces. These elements will add a light and airy feel to your reception décor.
Balloons and Streamers
Balloons and streamers are affordable and versatile decorations that can create a festive atmosphere. Opt for metallic or pastel-colored balloons and combine them with streamers to add bursts of color and movement. Balloon arches or photo backdrops can become focal points and provide an excellent backdrop for memorable photographs.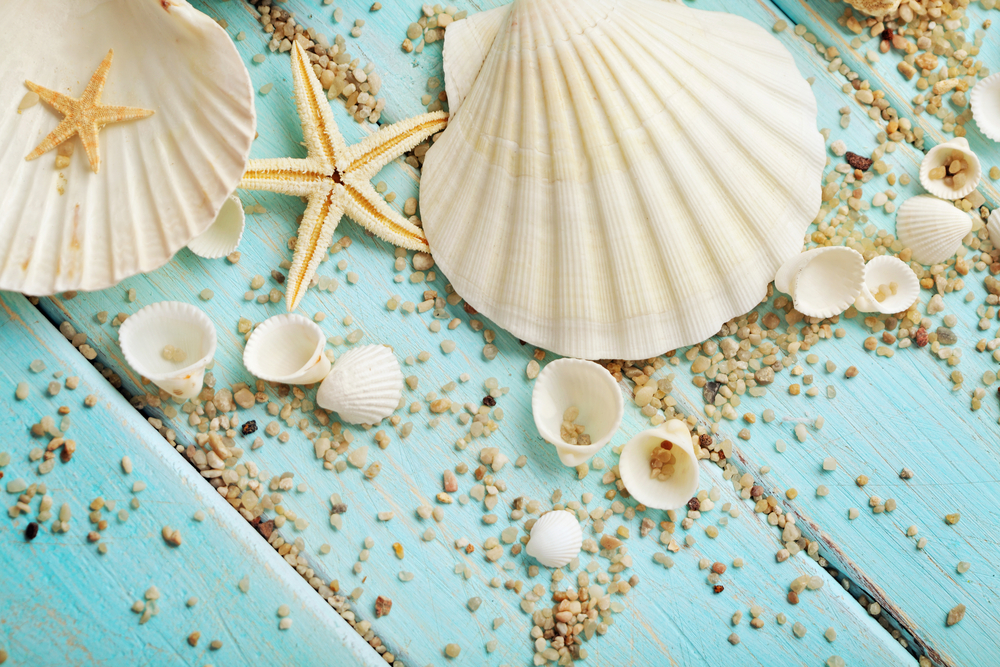 Seashells and Beach Elements
For beach-themed weddings, seashells and beach elements make delightful alternatives to flowers. Incorporate seashells into table centerpieces or use them to accentuate place settings. Fill glass containers with sand and arrange candles or small beach-inspired items for a unique and coastal atmosphere.
Eco-Friendly Decoration Ideas
Choosing to forgo flowers is indeed a wonderful and eco-friendly choice for your wedding. By opting out of traditional floral arrangements, you can contribute to sustainability and minimize the environmental impact of your special day. Here are some of our favorite no-flower, eco-friendly wedding tips.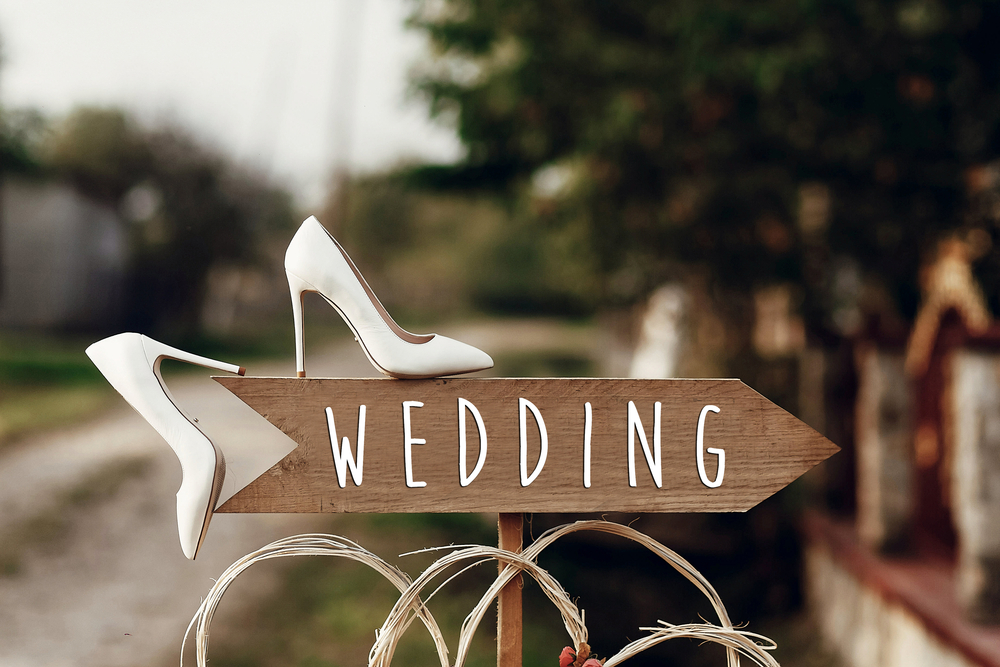 Upcycled Items
Give old items a new life by incorporating upcycled pieces into your wedding decorations. Reuse vintage furniture, glassware, or wooden objects to create unique centerpieces or backdrop displays. This option is budget-friendly and adds an element of charm to any event.
Recycled Materials
Transform discarded materials into stylish decorations for your wedding. Recycled paper, cardboard, or fabric can be used to create unique pieces that will add character and personality to your celebration. Incorporate repurposed items as part of a modern eco-friendly theme.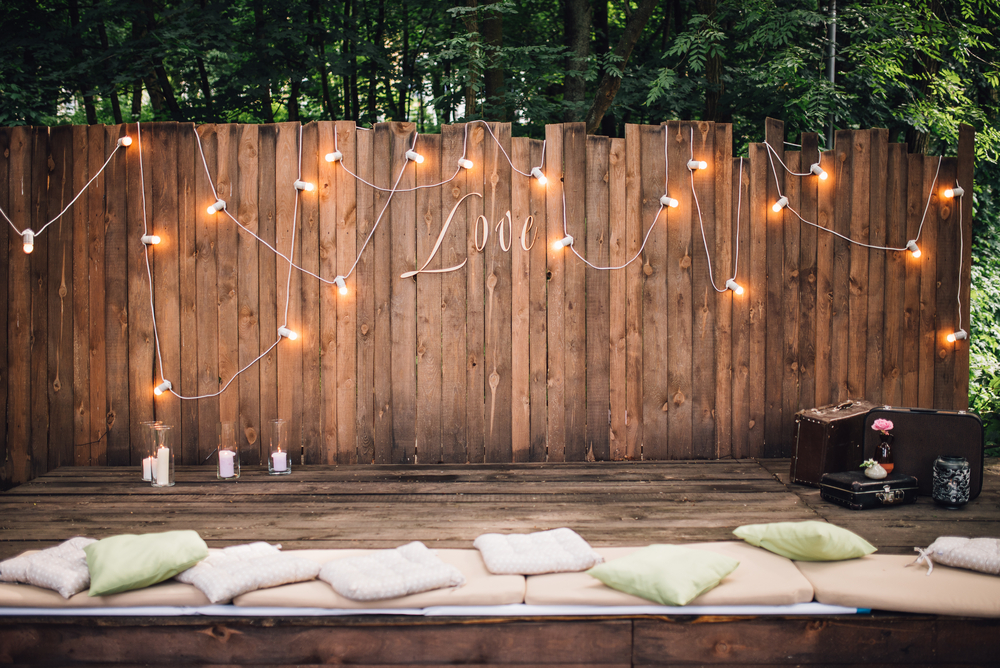 Natural Elements
Bring the outdoors in by incorporating natural elements into your wedding decorations. Use wood slices as centerpieces, hang driftwood from the ceiling, or display branches adorned with lights. These elements create minimal visual impact yet offer maximum visual impact for an enchanting and timeless look.
Bamboo and wood elements are great eco-friendly alternatives to cut flowers, as they last a lot longer. Incorporate bamboo poles or driftwood pieces into your decorations for an earthy feel. Natural wood slices can be used as table centerpieces or signage with the help of paint or markers.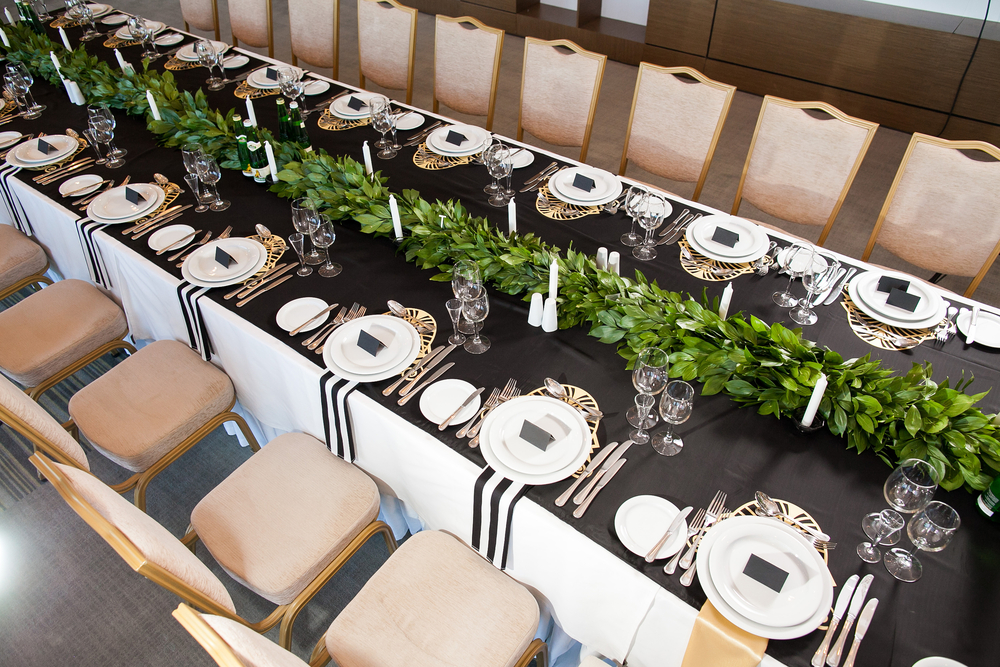 Live Plants
You can still bring life into your reception even if you've decided to go for wedding table decorations without flowers. Live plants are great alternatives to traditional florals and can provide a refreshing scent in your venue. Choose potted succulents, herbs, or foliage to adorn tables or hang ivy or moss from the ceiling. Not only are live plants aesthetically pleasing, but they also add a layer of sustainability to your special day.
No matter what style you choose, these no-flower wedding décor ideas will be sure to leave your guests in awe! From paper decorations to live plants and upcycled items, the possibilities are endless. Let your creativity shine and create something truly unique that reflects you and your partner's personalities. Happy planning!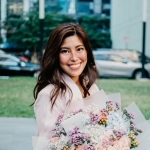 Nikki is a petite, part-time marketing copywriter, and full-time unicorn-chaser with a thirst for exploring the big world. She's on a quest to find the best food, people, and experiences that life has to offer. When she's not busy discovering new cities, she tries to make the world a better place one cookie at a time.