Your wedding day is one of the most important days of your life, so it's understandable that you want to look your best. From the dress to the shoes to the accessories, you want everything to be perfect. But what about your wedding hairstyle? Whether you're going for a classic updo or something a little more modern, there are plenty of gorgeous wedding hairstyles that will suit any bride-to-be.
In this blog post, we'll go through some of the most beautiful wedding hairstyle ideas to help inspire your wedding day look.
10 Wedding Hairstyles for Women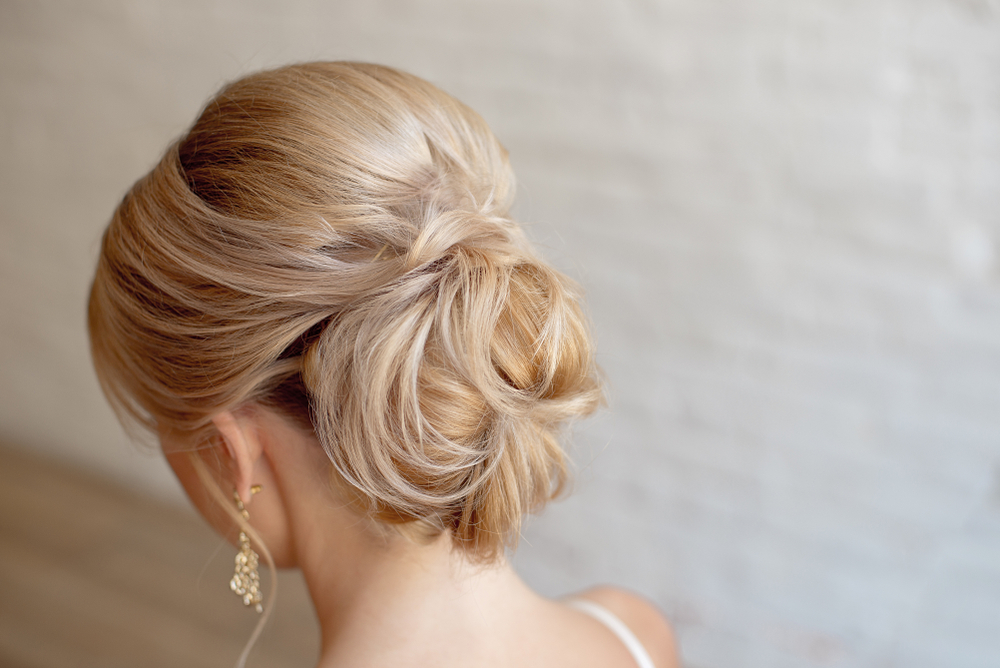 Classic Chignon
A classic chignon is a timeless wedding hairstyle that works for pretty much any bride. This elegant updo is perfect for showing off a backless or high-necked wedding dress. The chignon can be styled in various ways like messy and loose or tightly done. Either way, it looks stunning.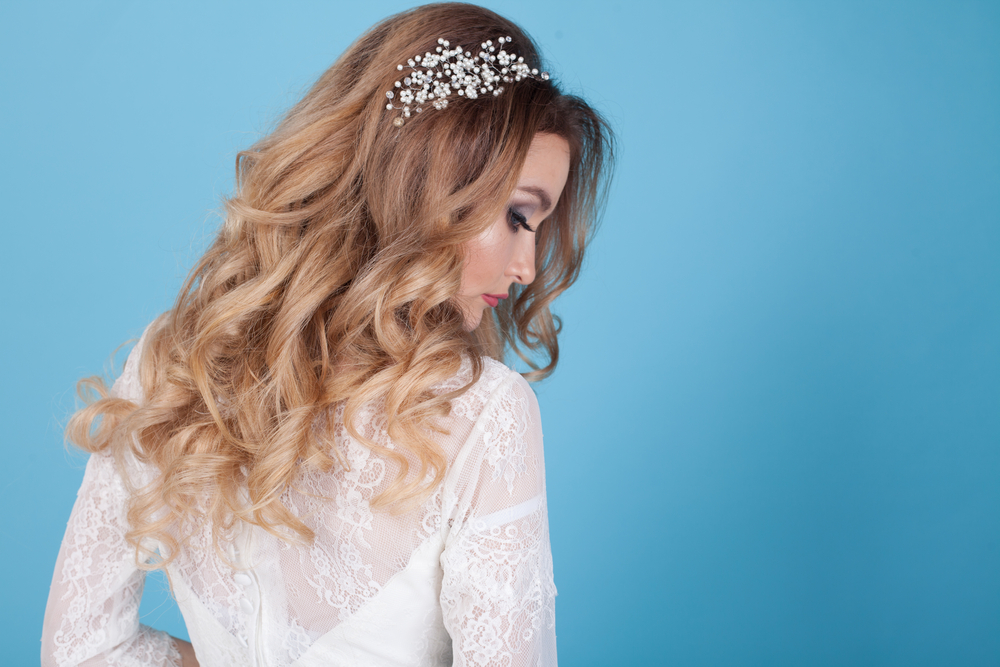 Romantic Curls
Long hair is the most versatile when it comes to wedding hairstyles. One of the most popular hairstyles for brides with long hair is romantic curls.  Whether you choose to leave your curls flowing or pull them up in an updo, these romantic curls are sure to make you look and feel like a princess.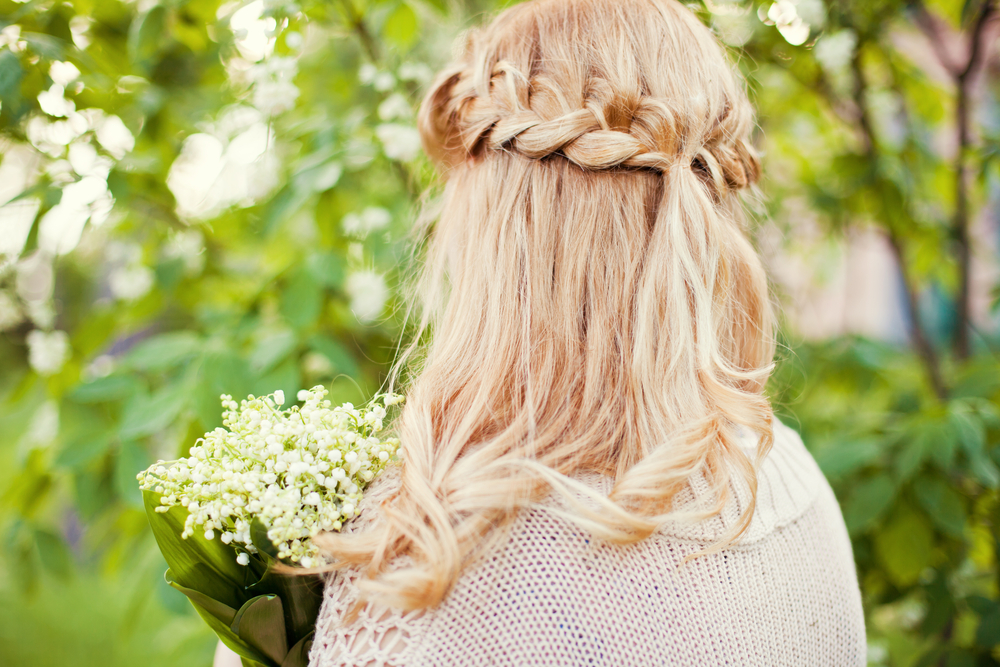 Half Up – Half Down Hairstyle
If you can't choose between wearing your hair up or down, the Half-Up Half-Down hairstyle is perfect for you! This is a versatile wedding hairstyle that leaves hair down and floats over the shoulders while sweeping the strands over the face giving a regal look to the bride. The back of the hair is pinned up with bobby pins or embellished with a hairpin. It's a popular wedding hairstyle for many brides, and it can be customized in numerous ways with pearl pins and brooches or added flowers for a unique touch.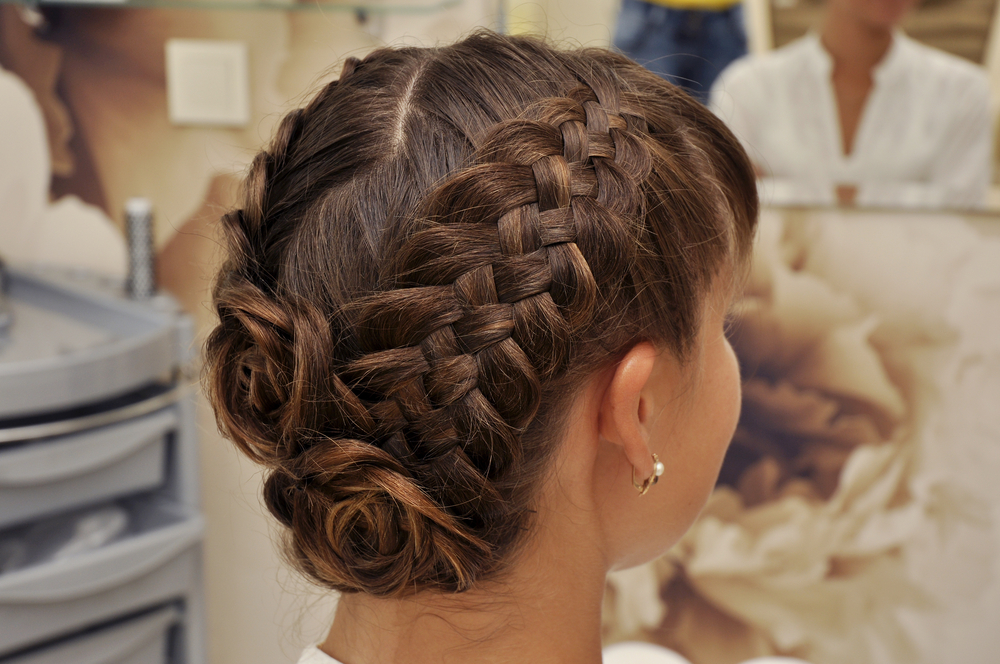 Braided Updo
With the braided updo, you can show off your playful and whimsical side on your special day! Not only is it an intricate and dainty detail to add to your hairdo, but there are many ways to style it so that it's uniquely YOU. Imagine a beautiful braided crown adorned with daisies or a tousled fishtail braid for a beachy vibe. The options are endless, making it the perfect choice for any bride who wants to stand out on their big day.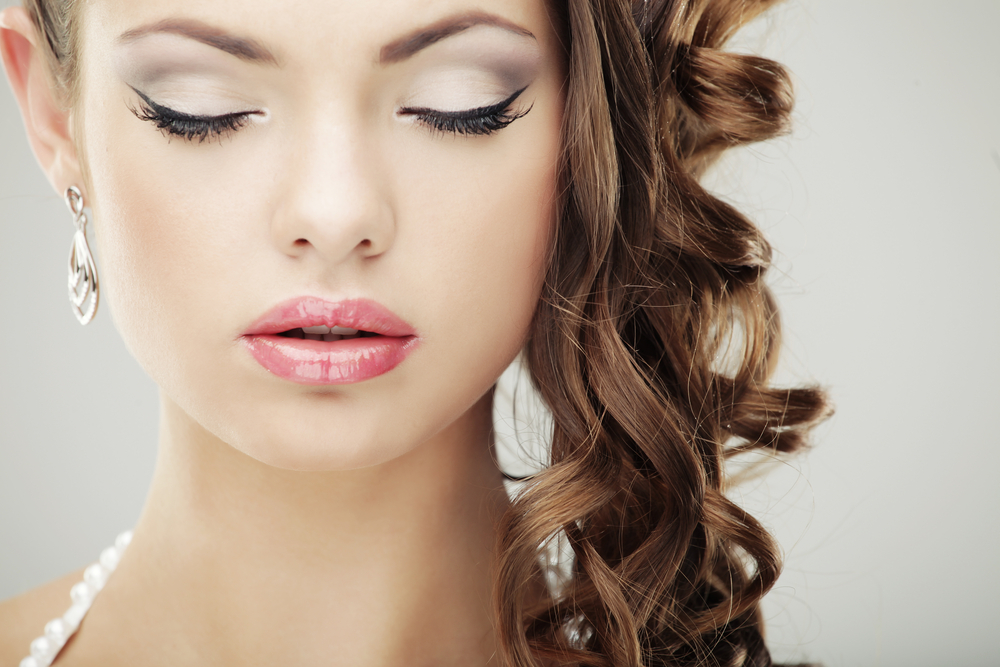 Side-Swept Waves
Short hair doesn't mean you can't have a stunning wedding hairstyle. If you want to create a softer, romantic look, side-swept waves are the perfect wedding hairstyle for short hair. Use soft rollers or curling iron to add some body to your hair before sweeping it across one side of the face for an effortless yet glamorous look.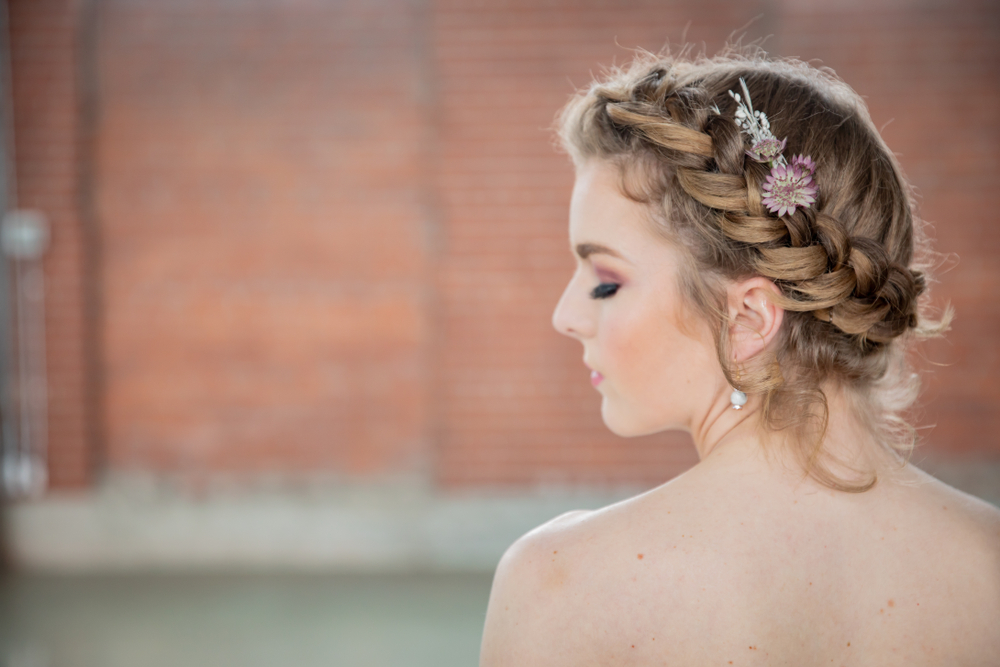 Crown Braid
The crown braid is one of the most romantic wedding hairstyles. It's perfect for a bride who wants to look royal and exude sophistication on her special day. A crown braid is created by braiding sections of hair around the head or at the back, creating a halo effect that frames the face beautifully. The styling possibilities are endless for this one, so you can make it work with any type of wedding dress!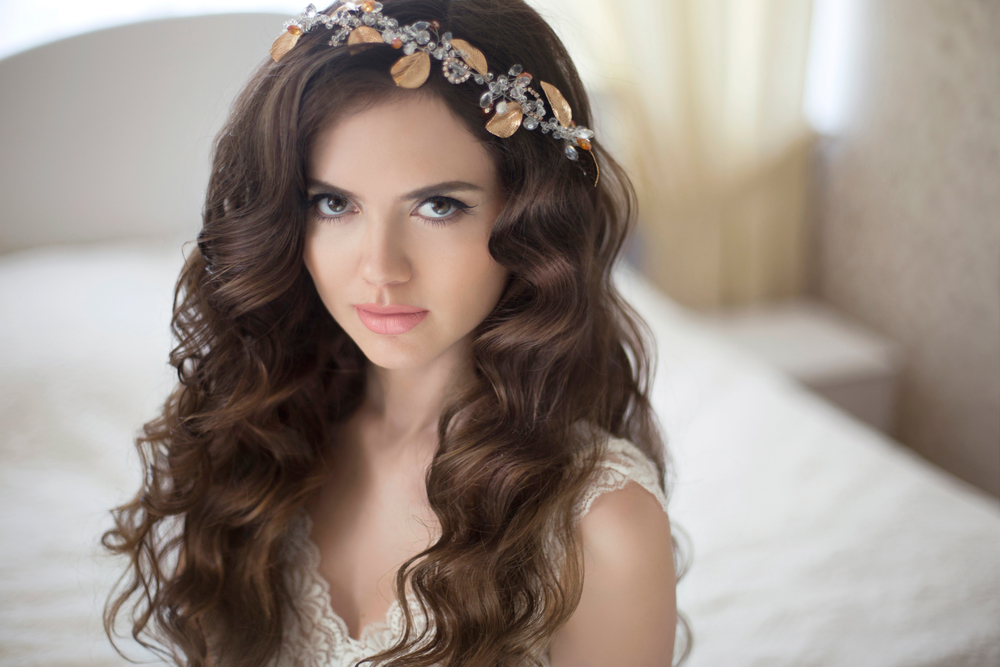 Loose Waves
Who says you have to be all stiff and structured on your big day? If you're looking to let your hair down (literally), then loose waves may be the perfect option for you. This carefree style is ideal for beachside weddings or laid-back outdoor receptions, and it's sure to make you feel like the natural beauty that you are. By using a curling wand or hot rollers, you can add some gorgeous volume and soft waves to your locks that will have you feeling like a bohemian goddess. Plus, loose waves pair perfectly with a simple, flowing dress or a bohemian-inspired wedding gown.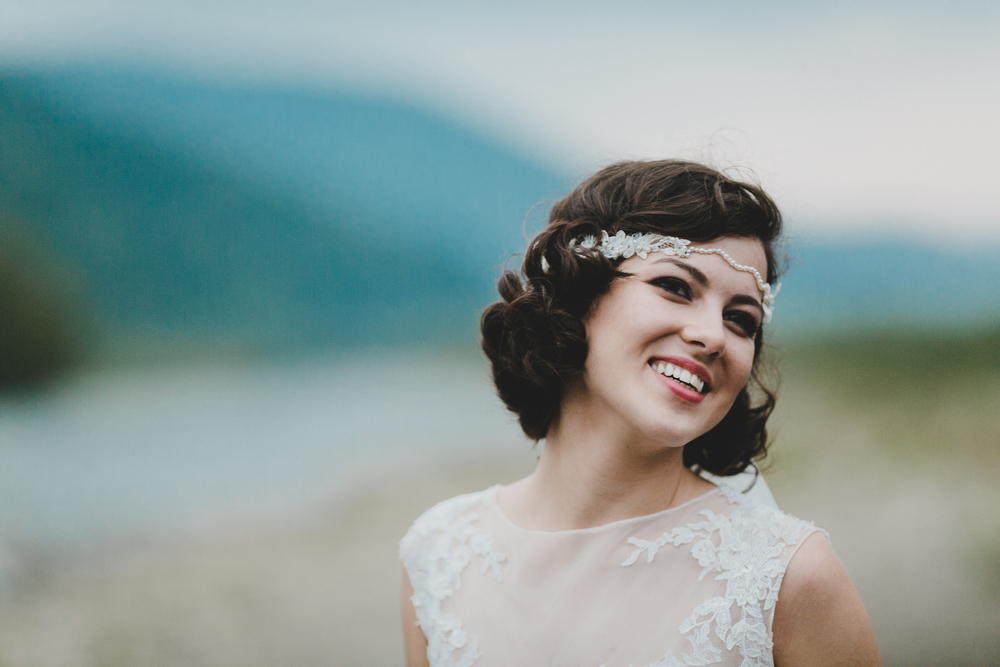 Blunt Bob
This daring hairstyle is the perfect shoulder length wedding hairstyle as it frames the face beautifully and gives off a chic, modern vibe. Pair it with a chic short wedding dress and you'll be the talk of the town. To really make this style pop, keep it sleek and shiny. And if you're feeling extra bold, add some texture with hot rollers or curling iron for some waves at the ends. Trust us, with this look, all eyes will be on you (and your fabulous bob, of course).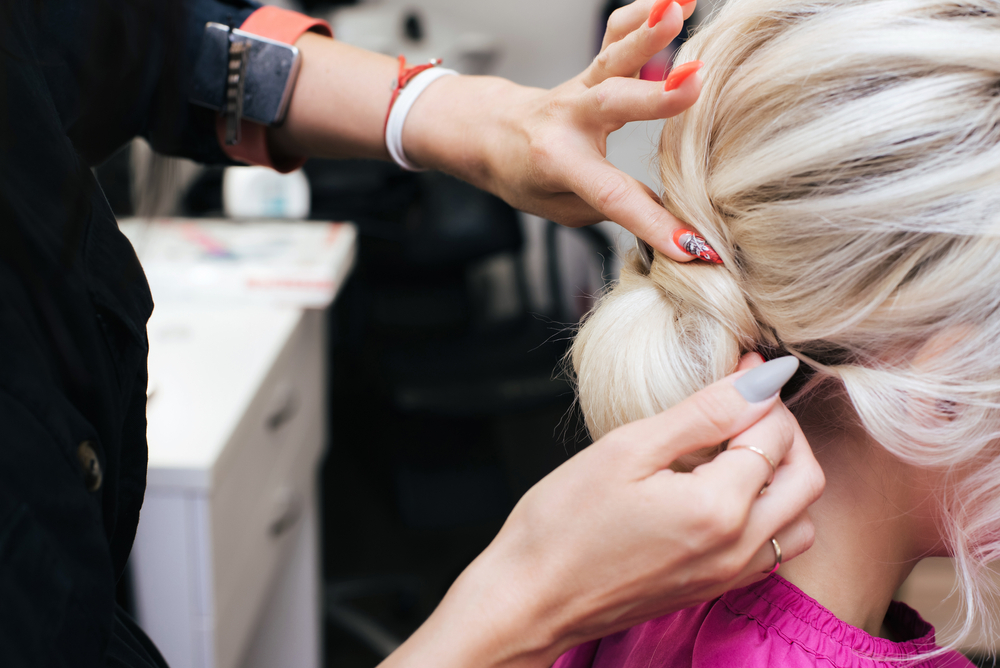 Low Bun
Traditional doesn't have to be boring—it can also be trendy! The low bun has been a staple in hairstyles for as long as anyone can remember, but that doesn't mean it can't turn heads. The low bun is the epitome of timeless elegance and class, a style that will never go out of fashion. But here's the best part: it's versatile too! Dress it up with some jaw-dropping accessories to make a statement, or rock it with a more understated vibe—it's totally up to you!
Not quite sure, Sofia Richie's recent wedding hairstyle should give you all the convincing you need.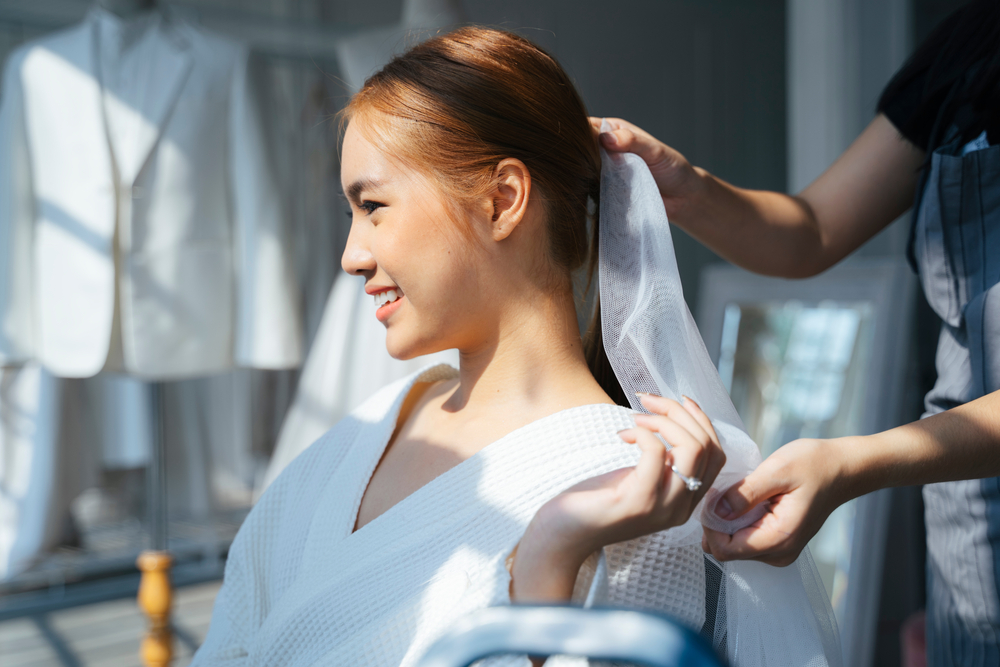 Sleek Ponytail
If you're looking for a wedding hair idea that's easy to maintain and ultra-stylish, look no further than the sleek ponytail. This timeless look is perfect for those who want to keep it simple and let their natural beauty shine through. And, with minimal styling required, you'll have more time to focus on everything else that goes into planning the perfect wedding. Want to add a little something extra to your ponytail? Give it some texture with a crimping iron and top it off with a beautiful hairpiece or veil. Trust us, this look is guaranteed to make you feel like the queen of the day.
Look and Feel Your Best on Your Special Day
No matter what kind of wedding hairstyle you go for on your big day, make sure it makes you feel beautiful and confident. These are popular and timeless hairstyles but know that there are plenty of more personalized hairstyles that reflect an individual's style. Before finalizing your hair and makeup package, talk to your hairstylist to go through a few options so that you can make sure you have the perfect wedding hair look for your special day. Good luck!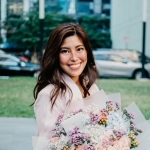 Nikki is a petite, part-time marketing copywriter, and full-time unicorn-chaser with a thirst for exploring the big world. She's on a quest to find the best food, people, and experiences that life has to offer. When she's not busy discovering new cities, she tries to make the world a better place one cookie at a time.