After all the stresses and joys of wedding planning and floating through the whirlwind of emotions, taking a honeymoon right after your wedding may be just what you need. However, some couples might find that taking a grand honeymoon feels a bit unrealistic, especially after factoring in the costs of the wedding and the life that comes after. Still, as a newlywed couple, you definitely deserve to celebrate your union with a quick trip. The solution? Choose budget-friendly mini-moon destinations! 
What is a mini-moon?
A mini-moon (sometimes spelled "mini moon" or "minimoon") is a shortened version of a honeymoon, and is usually taken at a location that is not too far from the couple's home. Because the trip is shorter and closer, mini-moons are typically less expensive.
How many days is a mini-moon?
As for how long a mini-moon should be, it's normally an overnight stay or a weekend, though couples can also opt for a week-long trip . Usually, mini-moon locations are just a few hours' drive away from where the couple lives. Places that can be accessed through short flights can also be considered as a cheap mini-moon idea.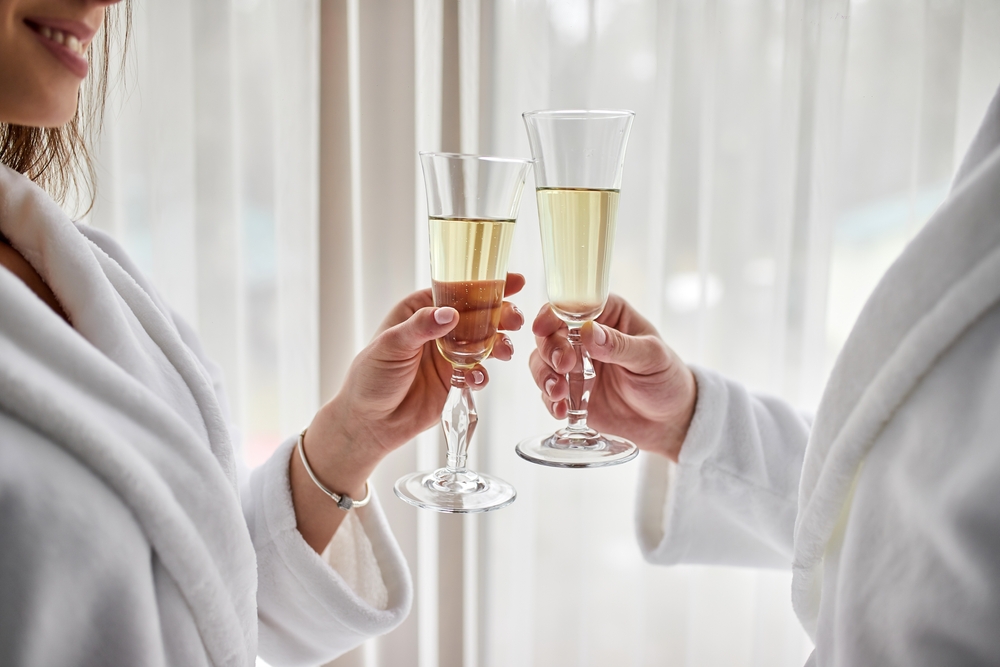 What are the benefits of mini-moons vs. honeymoons?
Couples who may not yet have the time or money for a full honeymoon can opt to go on a mini-moon instead. This way, they can still commemorate their new life as a married couple without spending too much resources on planning a grand honeymoon in unique locations. 
The mini-moon is also ideal for couples who are busy with work, or are worried about staying away for too long from those who need their care (like their pets).
Moreover, a mini-moon is great for couples who want to have a quick getaway after the wedding but are still planning for the actual honeymoon. Going on a mini-moon can be equally relaxing and enjoyable, and can even serve as a second honeymoon that costs much less!
So, are you thinking of going on a mini-moon with your spouse? If your answer is yes, we've got your options covered! We've listed 10 mini-moon ideas and destinations, both locally within the Philippines, and internationally, with a budget-friendly trip in mind.
Top Mini-Moon Ideas and Destinations
Below are different mini-moon ideas that are affordable, but are just as romantic as a full honeymoon.
Local Mini-Moon Destinations
Pick among five different mini-moon destinations in the Philippines, based on your preferences as a couple!
Relaxing Mini-Moon Location: Antipolo, Rizal
What better way to unwind from all the wedding excitement than relaxing in a spa? You and your spouse can unwind together at the Luljetta's Place Garden Suites in Antipolo, Rizal, which is only a two-hour drive from Manila.
Pamper yourselves with their rejuvenating facial and skin treatments, or loosen up with their signature massages and scrubs. You can even choose to access their hanging garden facilities, like the sauna, jacuzzi, and pool.
An economy room at Luljetta's starts at PHP 4,000 a night for two persons, and this already covers breakfast and welcome snacks aside from the garden amenities!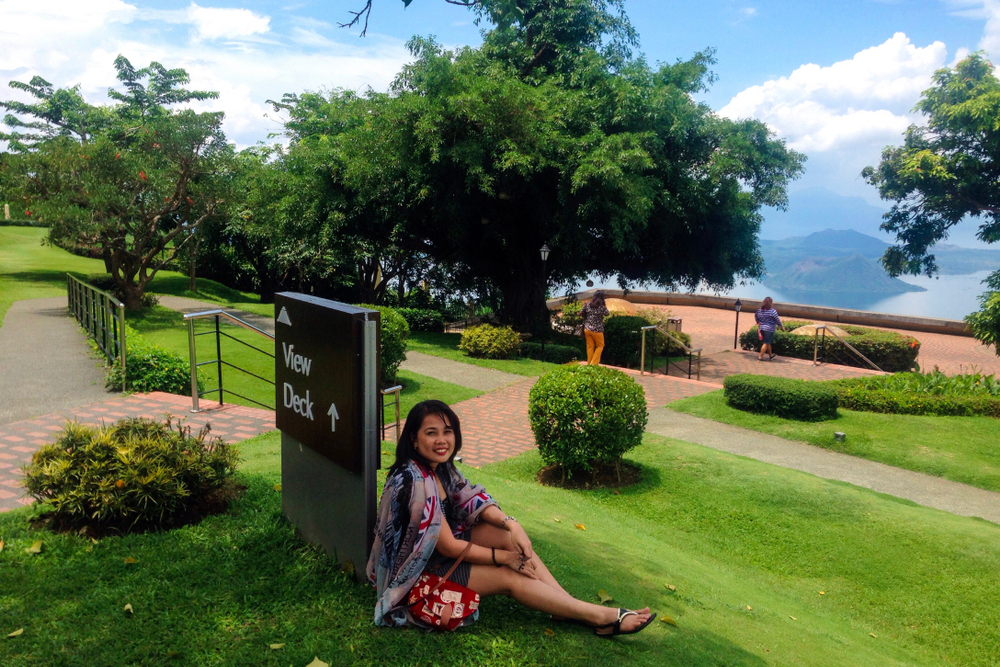 Luxury Mini-Moon on a Budget: Tagaytay City
Ah, Tagaytay! This classic getaway spot is just around three hours away from the hustle and bustle of Manila. Because of its accessible location, it remains a popular tourist destination for travelers on a budget.
If you and your spouse prefer a mini-moon destination that's a little bit more luxurious, save more at the Taal Vista Hotel when you book your accommodation 30 days in advance! Overnight rates start at PHP 6,400 for two persons, and this already includes a buffet breakfast.
During your stay, enjoy the facilities of the hotel such as the spa, fitness center, and swimming pool. Relish the chilly climate and scenic views outside the hotel by visiting attractions, such as the Tagaytay Picnic Grove, Sky Ranch, Museo Orlina, and of course, the Taal Volcano.
Beach Mini-Moon Destination: Puerto Princesa, Palawan
Sunny shores, warm sands, cool winds — it's no wonder that the beach is one of our top destinations for mini-moons. Get your much-needed vitamin sea in the world-famous waters of Puerto Princesa, Palawan!
Go for a swim, try island hopping, or dive with your snorkel or scuba gear. What's more, you can marvel at the beautiful rock formations of the UNESCO World Heritage Site, Puerto Princesa Subterranean River.
At night, stay and dine at the Ocean Green Eco-Lodge and Restaurant. Their sustainable cottage for couples costs PHP 1,500, and boasts a mountain view. You can even schedule other activities, such as hiking and spelunking.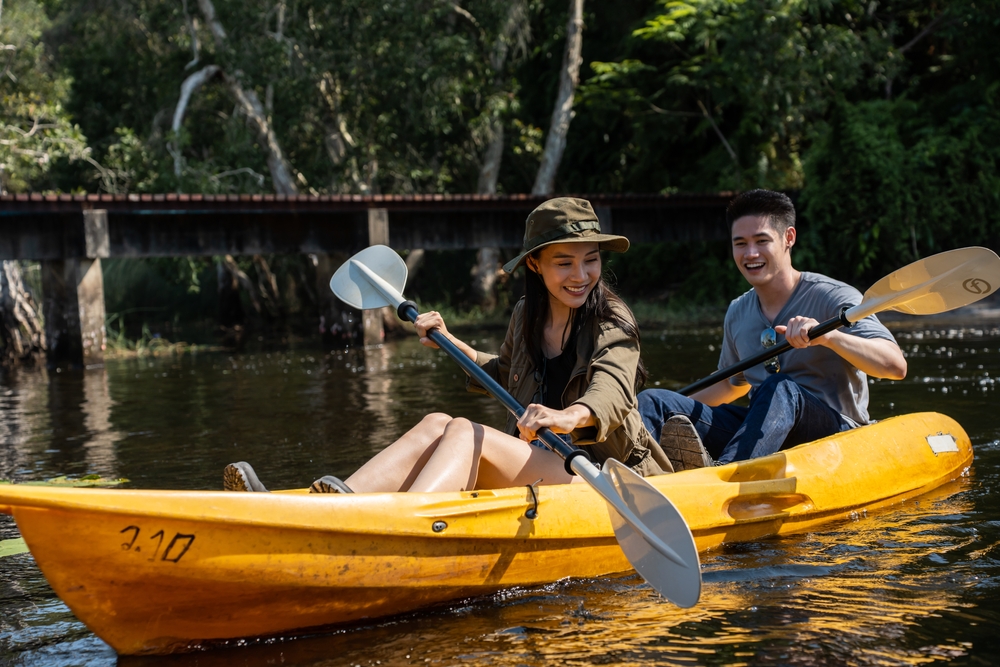 Adventurous Mini-Moon Idea: San Rafael, Bulacan
Getting married is already a big adventure in itself, but why not start it off with another thrilling experience? Couples who love doing water and land sports can enjoy these at the San Rafael River Adventure in Bulacan.
Choose among the different water rides, which include the banana boat and speed boat! On land, you can try out your skills at driving an ATV or riding a horse. Stay overnight in their glamping tent, which costs PHP 3,600 for two persons.
As a package inclusion, you even get free access to their infinity pool, floating pool, swimming falls, blob jump, inflatable slide, and kayak or paddleboard! Their overnight stay also comes with free breakfast.
Cultural Mini-Moon Trip: San Pablo City, Laguna
For newlyweds who want to reconnect with Filipino culture and history, we also have an affordable mini-moon destination for you! The Sulyap Compound in Laguna is a bed and breakfast, and houses a museum, gallery cafe, and restaurant as well.
Starting at PHP 3,200 for two persons, you and your spouse can book an overnight stay in one of their five restored casas. Explore their antique collection of furniture and religious artifacts, which give you a glimpse of the Philippines' colonial era. Afterwards, dine in their award-winning restaurant which serves traditional Filipino cuisine, including San Pablo City's native dishes, kulawo and pinayti.
Take a dip in the pool located in their garden, or if you want something more natural, you can explore one or more of Laguna's famous Seven Lakes.
International Mini-Moon Destinations
You can still have a mini-moon overseas without spending too much money! As a general rule, travel to nearby countries to save on airfare costs and choose visa-free locations. Be constantly on the lookout as well for flight promos that can get you cheaper deals, and observe any possible changes in travel guidelines and requirements.
With that in mind, here are five affordable mini-moon destinations in Asia: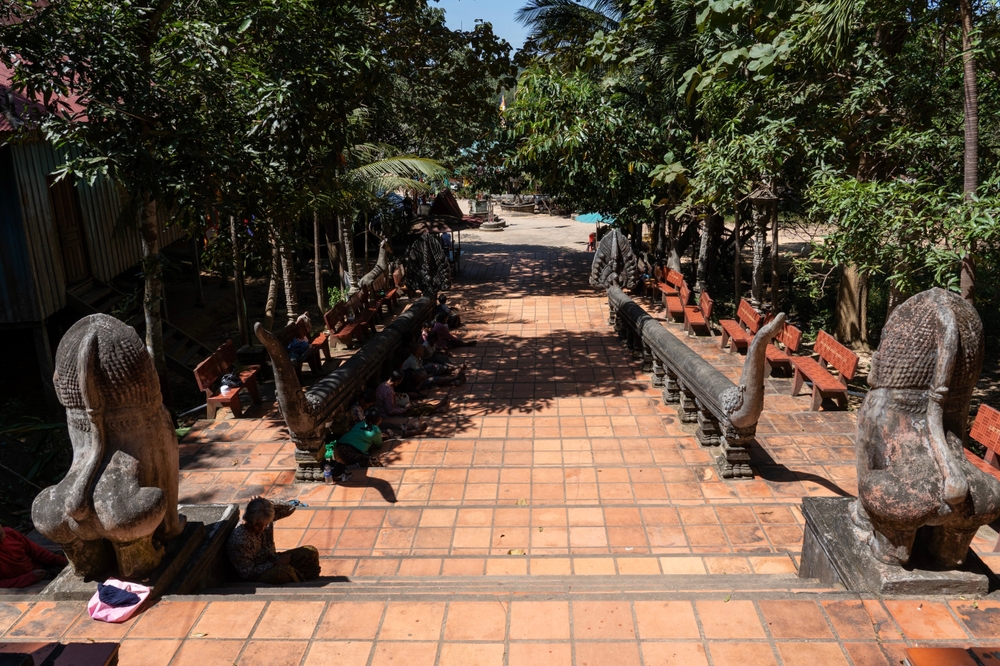 Siem Reap, Cambodia
Cambodia is a great mini-moon destination for budget travelers, and offers adventure in heritage sites and eye-catching landscapes. Budgeting for a trip to Siem Reap can go as low as PHP 5,000 for the airfare of one person, and PHP 2,500 for the daily living costs.
Explore nature at the Phnom Kulen National Park or be entertained at the Phare Circus. Immerse in their religion and culture by visiting Angkor Wat, the largest religious monument in the world. Before going home, shop for unique goods at the local markets.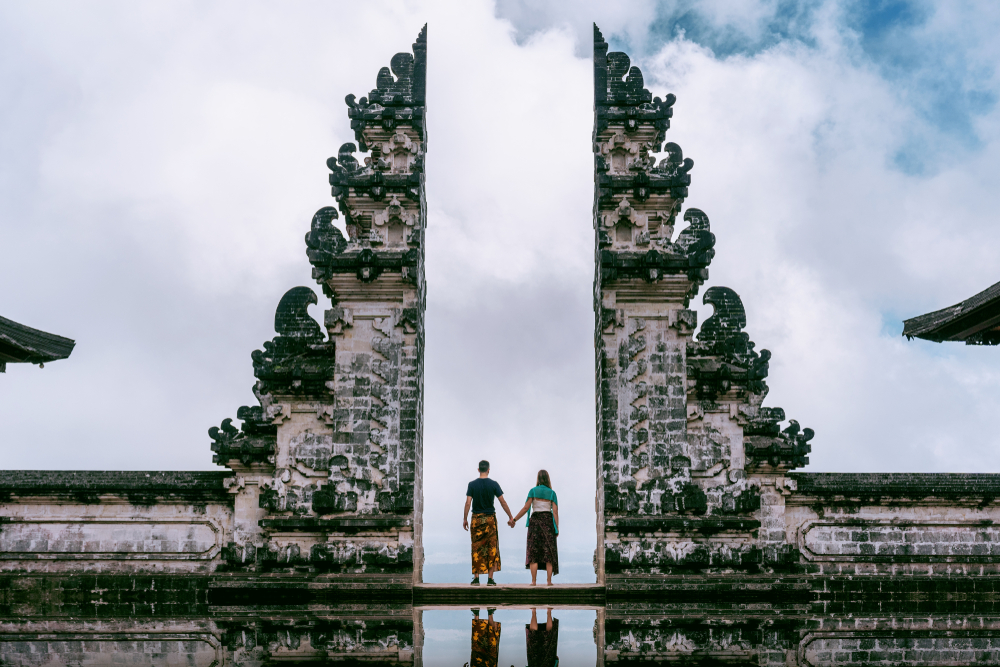 Bali, Indonesia
Like the Philippines, Indonesia is another tropical wonder with diverse cultures and languages across the archipelago. Home to breathtaking beaches and lush rainforests, Bali is a top mini-moon destination with picturesque islands like Nusa Penida.
Even with its stunning scenery and fun activities, Bali remains budget-friendly. Set aside an average of PHP 3,000 per day for expenses and at least PHP 6,000 for the airfare of one person.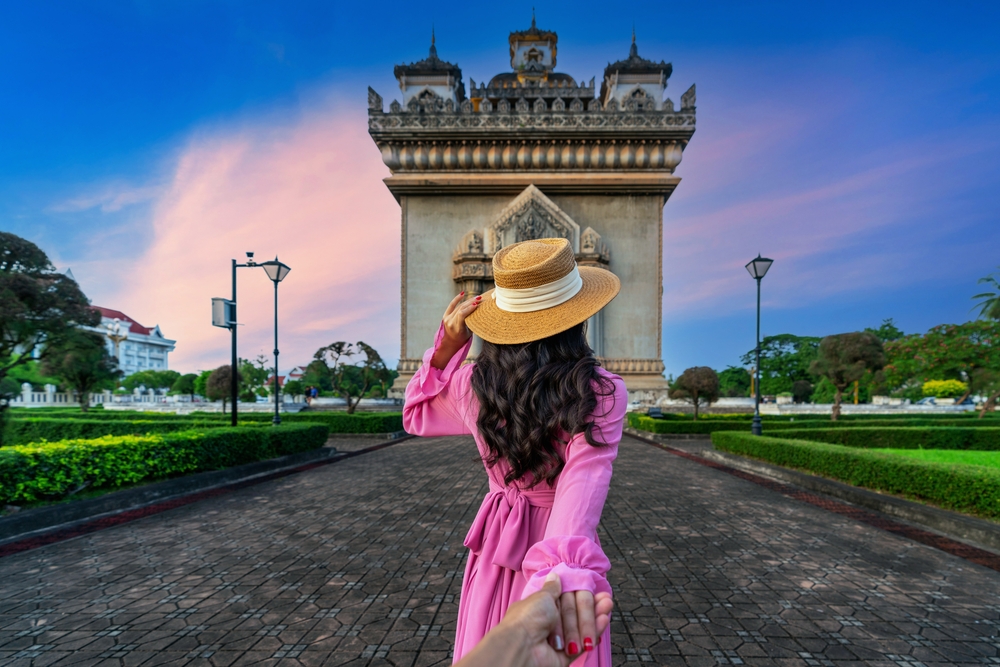 Vientiane, Laos
With stunning shrines, heritage sites, and delicious cuisine, Laos definitely deserves a spot on our list of cheap mini-moon ideas. Even though there are more popular destinations abroad, Laos is still a great budget travel destination with its beautiful structures like the Patuxai Monument, Pha That Luang, and Wat Sisaket.
Its capital Vientiane boasts attractions that are completely free for tourists to visit, such as Chao Anouvong Park. A day of touring Laos can cost around PHP 3,200, while airfares from the Philippines can start at PHP 6,000 for one person.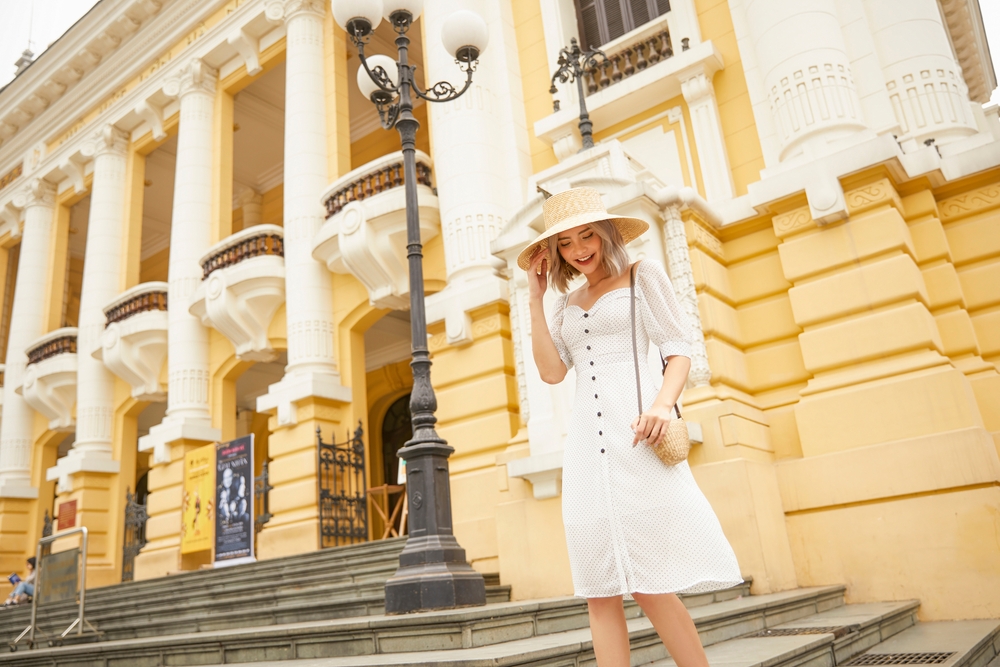 Hanoi, Vietnam
Yet another affordable mini-moon destination is Vietnam. Popular among couples looking for budget travels, Hanoi is also rich in history with sites like the Temple of Literature, the One Pillar Pagoda, the Presidential Palace, and the Hanoi Opera House. 
Visit the Valley of Love in the spring for a romantic stroll among blooming flowers. For a colorful walk within the city, take a trip to the Ceramic Mosaic Mural Road or to one of Hanoi's modern malls.
To budget for your stay, prepare to spend around PHP 3,800 per day and at least PHP 4,500 each for your airfare.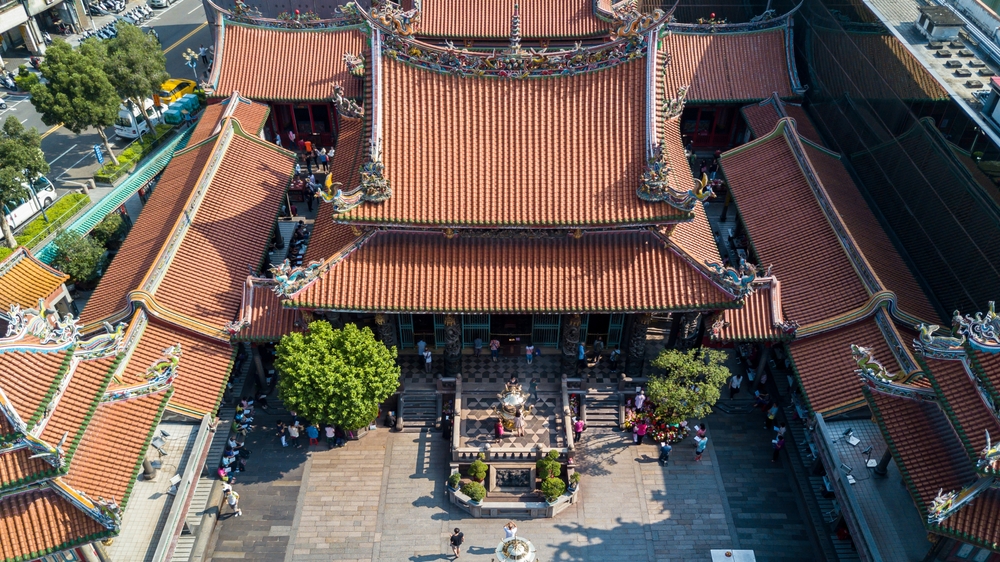 Taipei, Taiwan
A visit to Taiwan may be a little bit more pricey than the other destinations on this list, but you can definitely tour it within a weekend without it costing too much. Airfare for one person can start at PHP 3,000, while daily costs can be kept at around PHP 5,170.
Taipei is a unique city that offers a range of fascinating and unusual attractions. Apart from the inexpensive food and lodging, it offers various affordable tourist spots such as Taipei 101 and Yehliu Geopark.
There are also many free places to explore, including the Chiang Kai-shek Memorial Hall and Longshan Temple. Find your pasalubong at the many night markets across the city!
Celebrate Your Marriage With Low-Cost Mini-Moon Ideas
Enjoying a mini-moon after your wedding gives you all the adventure and relaxation of a grand honeymoon while staying affordable! Get that well-deserved vacation as newlyweds, locally or internationally, without worrying about high-cost trips. 
No matter where you go, it'll always be an unforgettable experience since you now have your spouse beside you as your partner for life.
Looking forward to going on a mini-moon? We're definitely excited for you! If you've decided to choose from our list of international locations, begin planning more for your affordable Asian destinations with details on the best time to visit, things to do, and places to stay.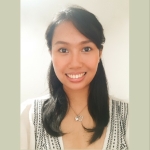 Anjenica's biggest dream in life is to go on a great adventure. While still waiting for a tall wizard to knock at her door, or for a fairy to fly through her window, or for her grandmother to reveal their royal lineage (any time now), she works undercover as a writer who pretends to enjoy playing badminton.