The journey into married life often begins after the honeymoon ends. But, after years of marriage, are we still allowed to do a honeymoon? Well, of course! Couples can look and plan for romantic second honeymoon ideas to reconnect and strengthen their relationship.
Wondering what to do for a second honeymoon? Find out what a second honeymoon is, and check out our recommendations for celebrating love here.
What is a Second Honeymoon?
A second honeymoon is a romantic celebration for a married couple to celebrate a big event, like a milestone birthday, anniversary, or retirement. Couples also plan for a second honeymoon to mark a new era, such as becoming empty nesters or welcoming their first grandchild. Whatever the occasion, it's a chance for married people to reconnect and spend quality time together.
Second honeymoons can be done every few years, like on their 5th, 10th, or 15th anniversaries. Couples can go on a trip, give each other traditional and modern anniversary gifts, or spend a romantic night at home. Some even return to where they spent their first honeymoon to relive memorable times.
However they want to perform their second honeymoon ideas are entirely up to the couple. They can plan for something big like traveling to new destinations or having a nice quiet evening without worries.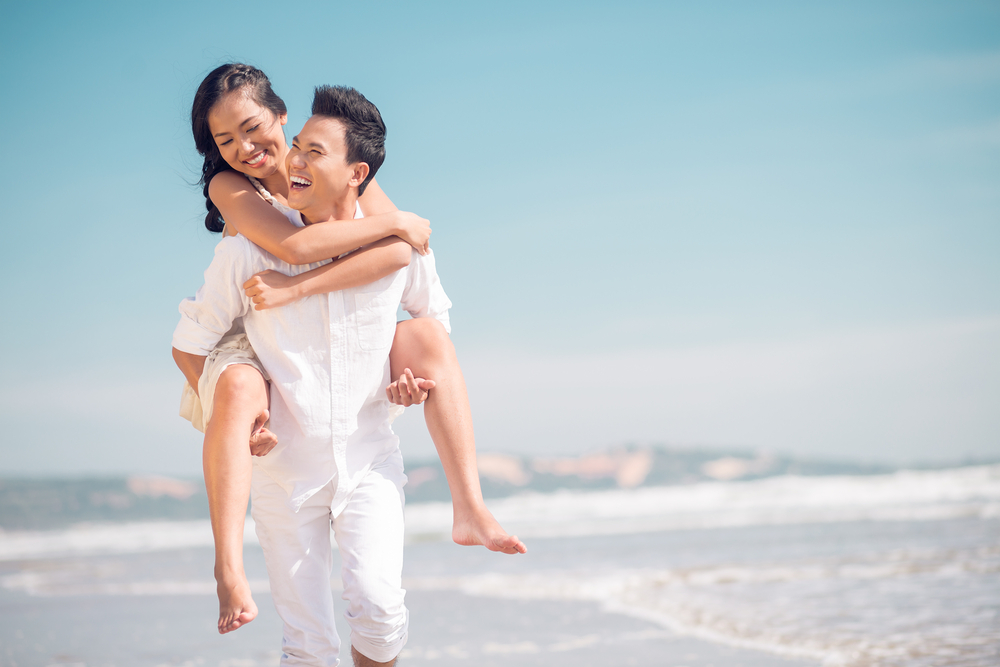 Do You Need a Second Honeymoon?
A second honeymoon can be a way to rekindle the fiery love couples have for each other. The truth is, it's not a requirement for every couple. However, it's a great way to reconnect with your partner. The idea of a second honeymoon brings many positive changes to your relationship, including deeper levels of intimacy, decreased stress, and remembering why you got married in the first place. Additionally, a second honeymoon is a celebration of your time together and the years to come.
What Can You Do on a Second Honeymoon?
The second honeymoon is spent with your significant other to celebrate your love over the years. Whether you want to go to honeymoon destinations for adventurous couples, stay at home, or do some fun activities, here are ideas for celebrating your second honeymoon.
Second Honeymoon Destination Ideas
Hoping to travel for your second honeymoon? Let's make that a reality! Here are some places to visit for a romantic second honeymoon: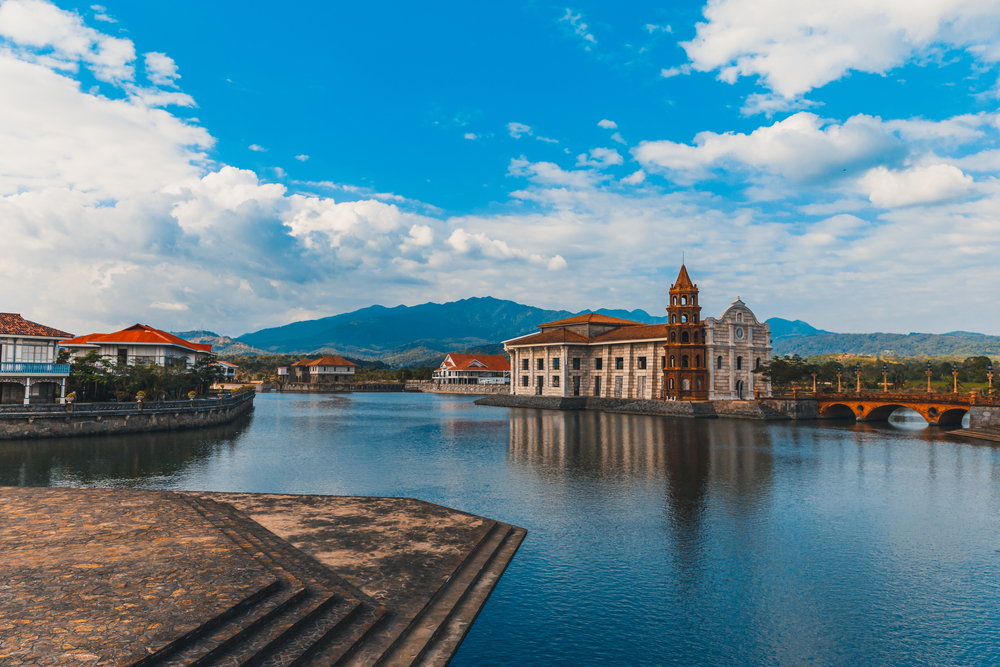 Bagac, Bataan
Want a romantic second honeymoon idea featuring Philippine heritage? Consider spending your second honeymoon at Las Casas Filipinas de Acuzar, a heritage hotel and resort in Bagac, Bataan. Because of the beautifully preserved Spanish-Filipino homes, you'll feel like you've stepped back in time. Couples can book a heritage tour to get the full experience, which includes walking along the brick roads with a guide and hearing the history of each building and its significance to the Philippines' past. The property also features cultural performances and the option to rent a kalesa or a horse carriage to tour the grounds.
Any of the rooms in the hotel will be a welcome sight after your exploration. There are several restored homes available for overnight stays; one such home is Casa Esquina, a two-story mansion fit for Spanish nobility. Every hotel room exudes the same old-world charm as the rest of the resort, so you can stay there even if you're on a tight budget. Intrigued by this second honeymoon idea? Check out their special offers here.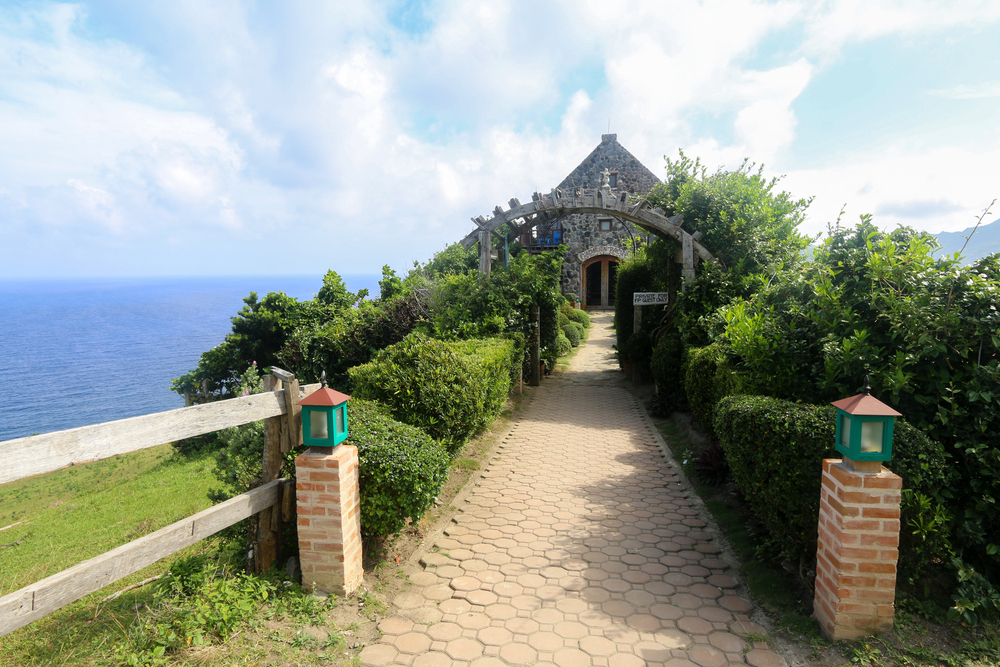 Basco, Batanes
Unwind on a hill with a stunning ocean view at Fundacion Pacita in Basco, Batanes. As the sun sets over Basco, this hilltop retreat makes for a romantic second honeymoon setting. This property, once the home of internationally renowned artist Pacita Abad, is now popular amongst visitors and married couples. Its hilltop location in Basco gives visitors sweeping views of Batanes' unique landscape. Since there are no televisions or internet connectivity, couples can take time to reconnect with each other while taking in the views.
Most rooms have nice views of the surrounding area. But if you want a private balcony with a panorama of the hills and the sea, consider booking the Sumla 2 room. Have a look at their Facebook page and see the wonderful scapes of this beautiful destination.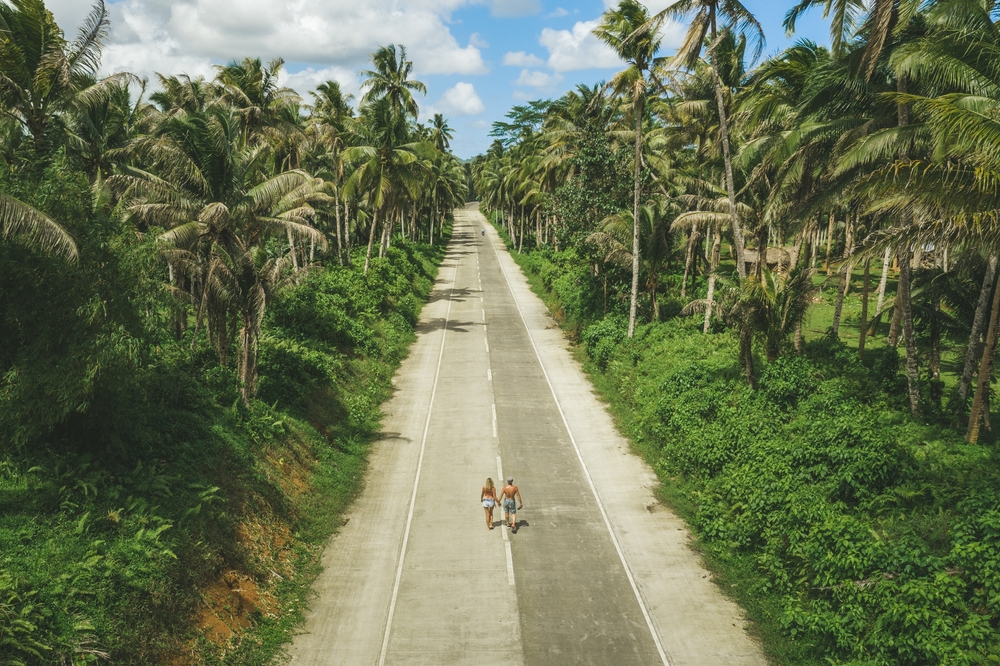 Siargao Island
How about a relaxing yet fun-filled experience featuring ancient mangrove forests and a dazzling view of the Pacific Ocean? Nay Palad Hideaway in Siargao, one of the best places to honeymoon in Asia, is a great place to start exploring island life! The resort's villas are perfect for couples looking for a romantic second honeymoon idea. Guests can also enjoy swimming in the infinity pool and white sand beach. For adventurous couples, they can spend time doing water sports such as kayaking, snorkeling, surfing, and water skiing. Island hopping and land excursion tours are also available for those interested in discovering Siargao Island's hidden treasures.
As of this writing, the resort's reconstruction isn't complete yet, but they're now accepting bookings to welcome their guests by June 1, 2023. Hop on to their booking page to see their 2023 and 2024 rates.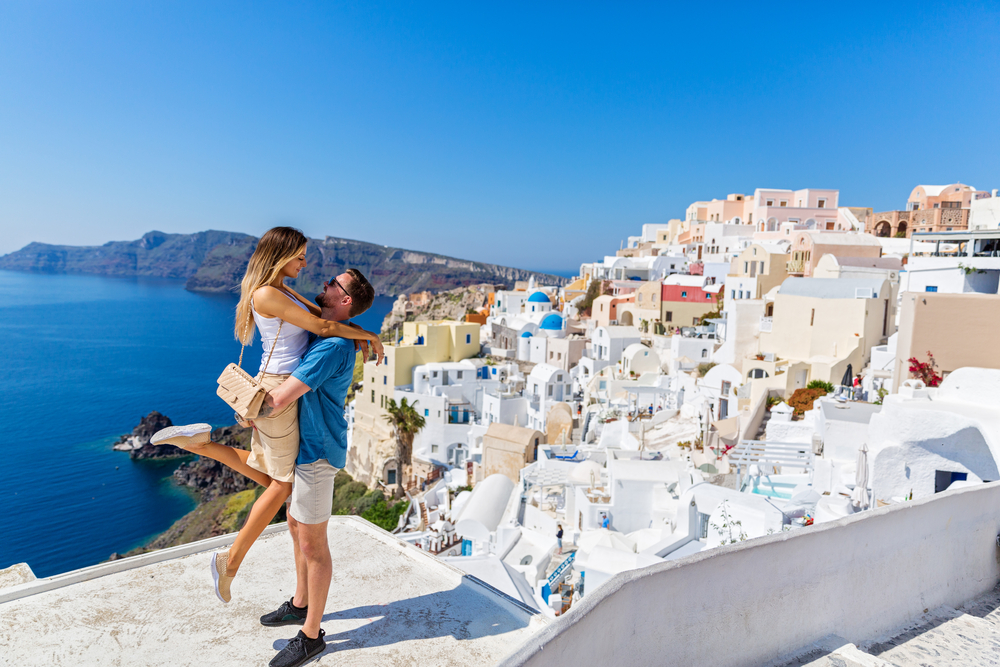 Greece
Greece is a destination that's often associated with romance and history, but it's also a modern paradise thanks to its welcoming people, historic sites, and exciting nightlife. Consider spending your second honeymoon in Santroni's white villages perched high above the sea. Or, you could go to the island of Mykonos, which has whitewashed homes and a maze of chic shops, trendy restaurants, and trendy bars.
For a historical second honeymoon, visit the Acropolis, the Meteora Monasteries, ancient Delphi, and the Argolis in the Athens region. You can also hop from one of the 227 inhabited islands to another to try the authentic local food, relax on the beautiful beaches, and watch the sunset. May, June, early July, September, and October are great times to visit if you consider going here.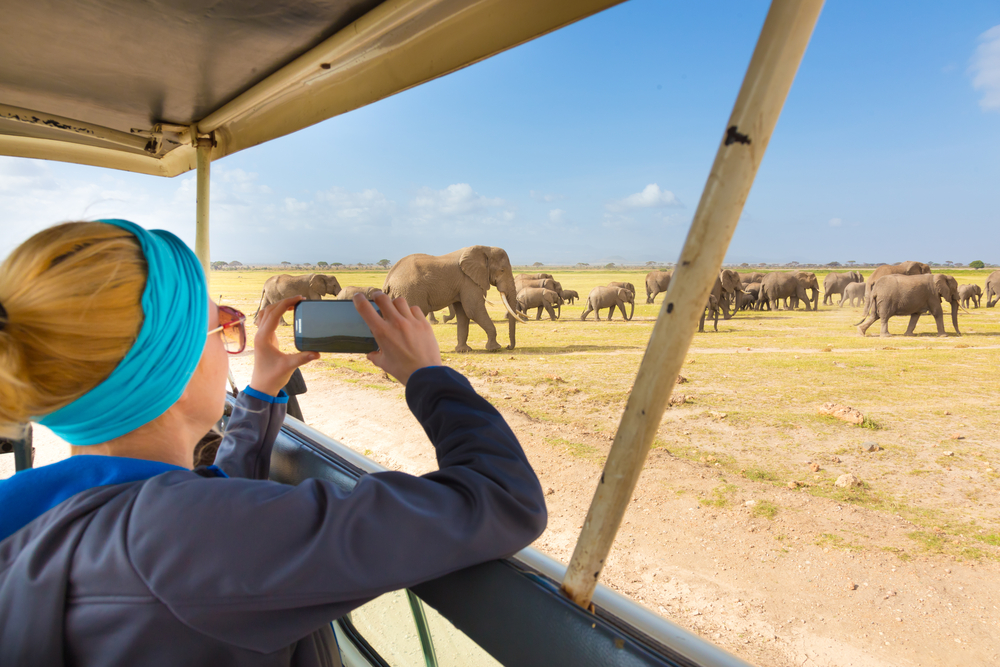 Tanzania, South Africa
If you and your partner are open to trying bizarre locations, try visiting unusual honeymoon destinations like Tanzania in South Africa. The Big Five—the African leopard, elephant, lion, rhinoceros, and Cape buffalo—can all be seen on a safari in Tanzania, making it a must-see for any wildlife-loving couple. Besides wildlife, couples can enjoy the romantic views of snow-capped mountains enveloped in clouds by ascending to the peak of Mount Kilimanjaro. Plan your travel and lodging accordingly since May to October are the best months to visit South Africa.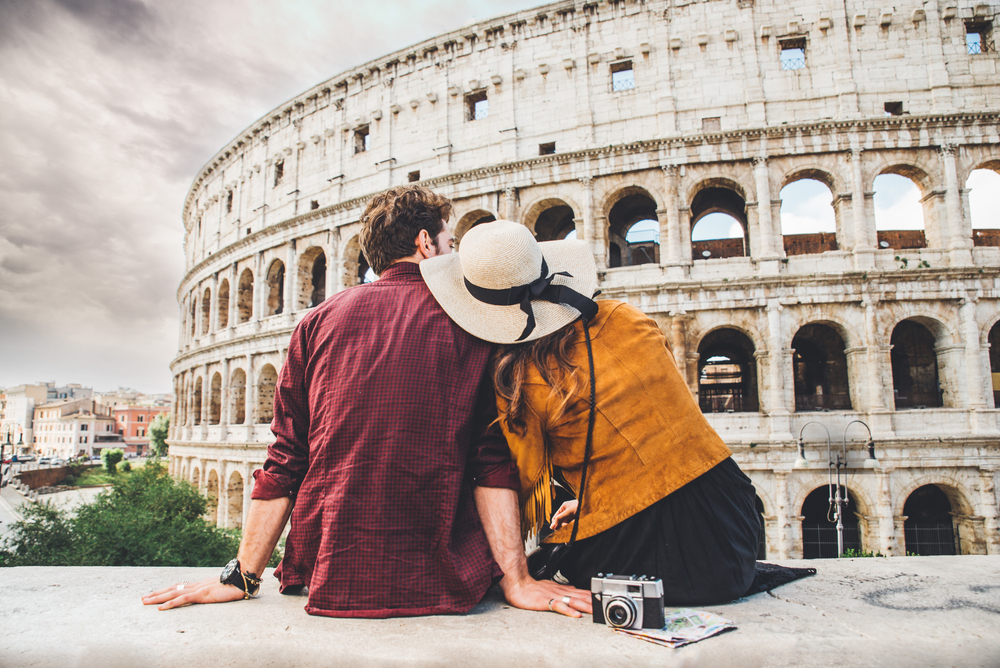 Italy
Italy is one of the first places that come to mind when you think of romantic getaways. Because of its reputation as the "romance capital of the world," many couples looking for romantic second honeymoon ideas choose to travel to Italy. If this describes you and your spouse, you should start your honeymoon with a stroll accompanied by rich pastries, coffee, and museum visits. Then, take a romantic walk through a medieval hill town while indulging in gelato, pasta, seafood, crusty bread, wine, and artichokes. After that, end your day with a gondola ride at dusk. That's what you call a day filled with romance!
Throughout most of Italy, the best time to go to the beach or a swimming pool is from April to October. And if you prefer enjoying the sites with small crowds, plan your second honeymoon from November through March.
Staycation Second Honeymoon Ideas
Do you prefer a nice, relaxing second honeymoon at home? We've got you covered here too! There's nothing more romantic than a budget-friendly honeymoon that anyone can enjoy in the comfort of their homes. Explore our second honeymoon recommendations that you can enjoy without leaving home.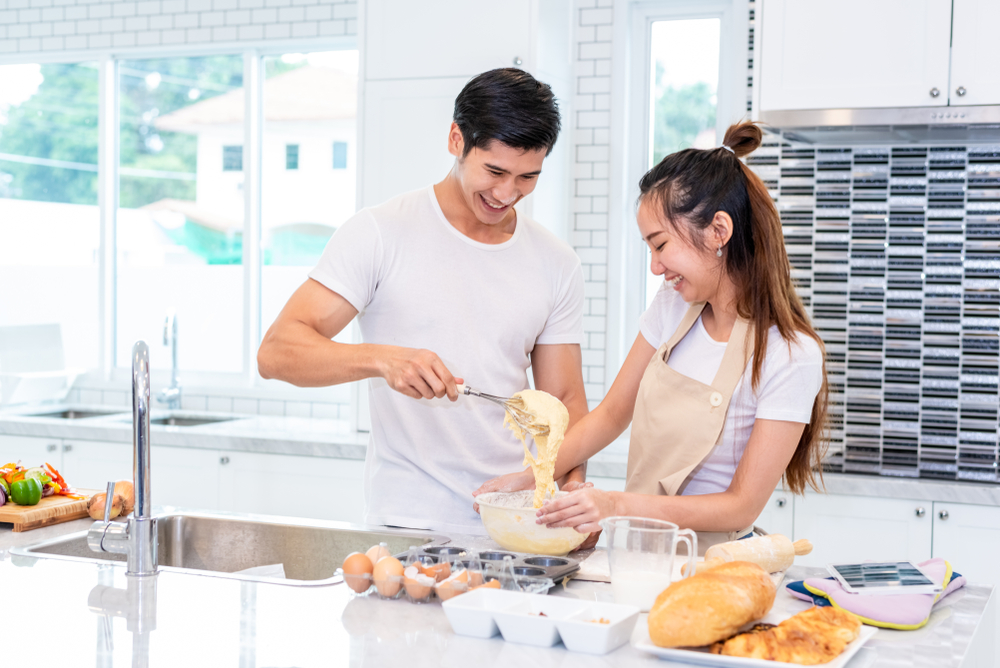 Set up a Theme Week
The main idea of a successful second honeymoon at home is to get creative while spending as little money as possible. It can be hard, but it will be more fun if you work together to plan everything. To start, set up a theme for your honeymoon staycation.
Are you and your spouse fond of traveling? Then plan a travel-themed honeymoon week. One of the best ways to relive the good times you had during a trip is to immerse yourself in the local culture. If you enjoy traveling to France, for instance, you might want to decorate your home with French literature, music, films, and cuisine.
Plan a movie marathon
Spark up the passion once more by watching romantic films with your spouse. This romantic second honeymoon suggestion requires little more than selecting a few romantic movies to watch, making popcorn, and opening a bottle of wine. Want to elevate this idea? Give it a theme like watching classic romance movies such as Casablanca, Gone with the Wind, or West Side Story.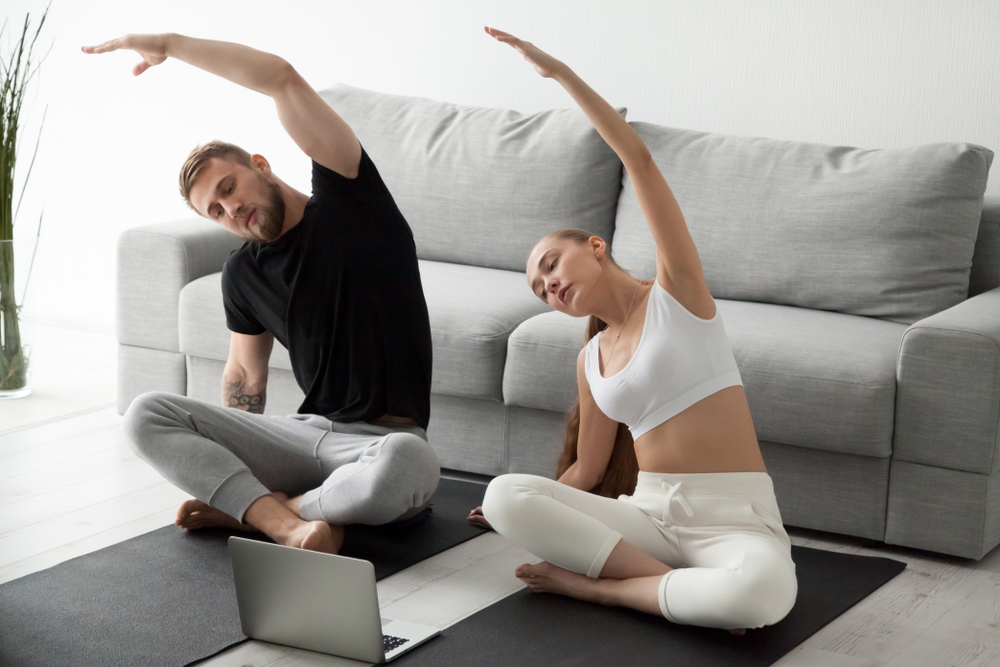 Attend Online Classes
Are you looking for stay-at-home activities for couples? Why not attend an online class for your second honeymoon, and start another year together by learning new skills? With just a computer and internet access, you can participate in online courses conveniently from your home. Learn skills at your own pace, and most importantly, you get to spend more time with your partner. For starters, try this affordable online cooking class available for only 249 PHP per person!
Turn Your Backyard or Balcony Into a Relaxing Retreat
Here's a cozy idea for a second honeymoon: staring at the night sky while enjoying each other's company in your backyard or on your balcony! Transform these places by setting up a picnic area with blankets, pillows, wine, charcuterie, and string lights to set the mood. Enjoy the night with good food, share stories highlighting your marriage, and fall asleep under the twinkling lights.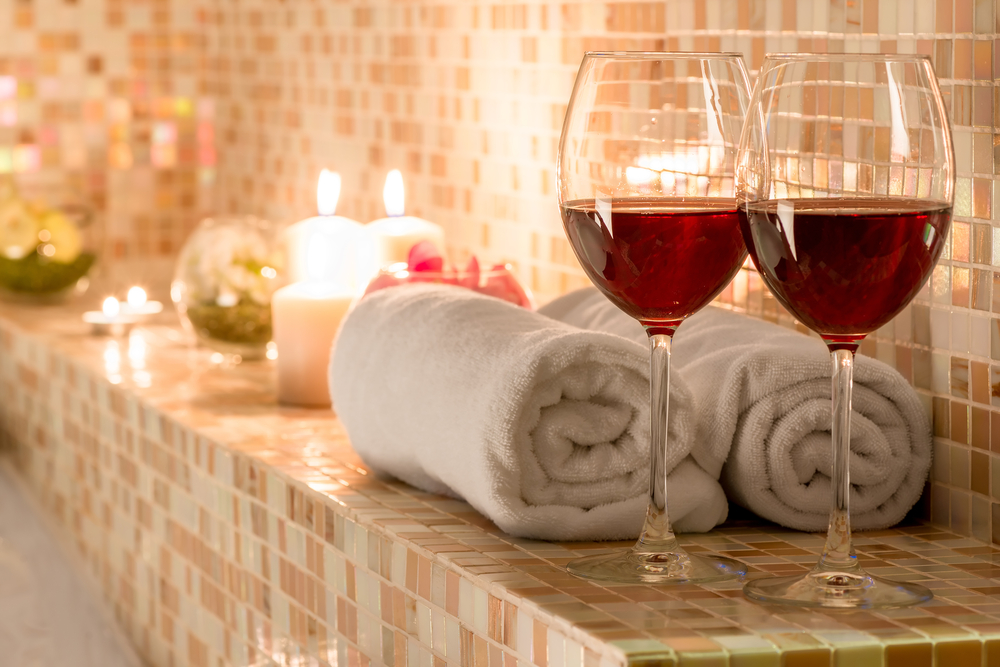 Have a Spa Night
For a second honeymoon, why not have a spa night at home after indulging in delicious food and wine? Get ready to feel even more relaxed by massaging each other and basking in soothing beauty products. If you have extra funds, treat yourself and your partner to a night of pampering by hiring a home spa service.
Enhance Your Love for One Another With These Second Honeymoon Ideas
Second honeymoons are a way to show how much your love has transformed over the years. Whether you want to travel or do romantic activities at home, your idea for a perfect second honeymoon depends on you. Because in the end, what matters most is that you and your partner spend time together to honor your love.
Aldaia brings ideas to life through writing. Her love for writing began when she finished the pentalogy novel Percy Jackson and the Olympians. When she isn't writing, most of her time is spent watching movies and TV series, playing video games on consoles like Valorant, Horizon, The Sims, and GTA V, hanging out with friends, and sleeping.