Saying "I do" is already an adventure-packed feeling. What's even more thrilling is when you go on the best honeymoon for adventure on your much-awaited alone time with your partner.
Planning where to go on your honeymoon can be a bit challenging. From allotting your budget, taking vacation leaves, and agreeing on where to go, I like to think that every step in achieving your honeymoon dream is already an adventure. So why not go big and plan out an experience of a lifetime?!
If you're looking for exciting spots for your memorable trip, here are some of the best adventure honeymoon destinations for you and your partner.
Destinations for Ocean-Loving Couples
Are both of you children of the sea? Visit Poseidon's realm and check out these adventure honeymoon destinations that will feed your ocean-loving souls!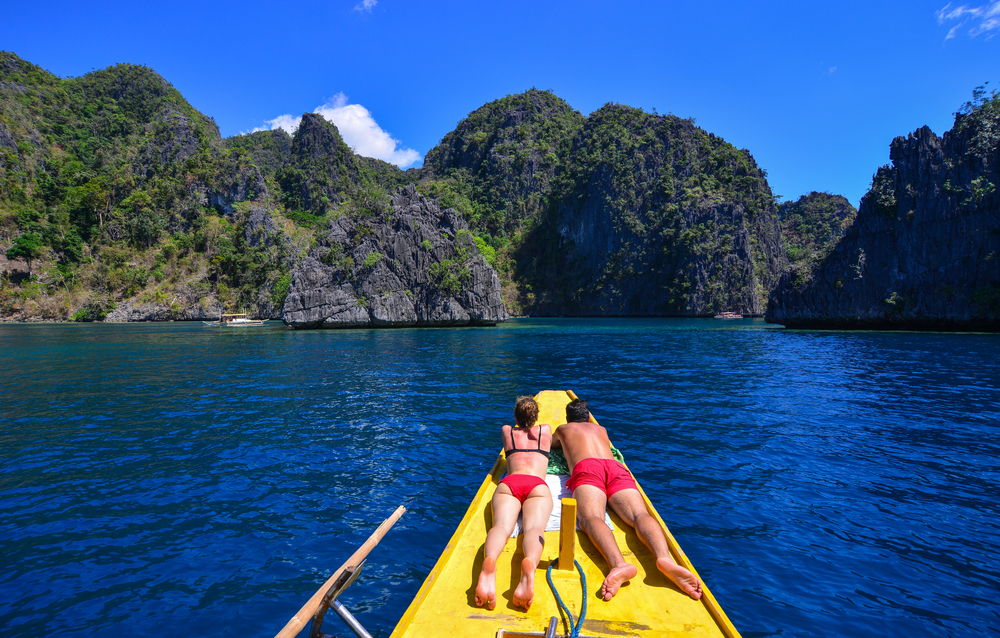 Palawan, Philippines
Yes! Palawan is the first on our bucket list because sometimes, you don't have to look far for exciting adventure sports. There are many hotspot honeymoon destinations in Asia, and the Philippines offers many more that are perfect for adventurous couples.
Palawan is a popular honeymoon destination for adventurous couples in the Philippines. Nature has surrounded Palawan with pristine white beaches, clear waters, incredible biodiversity, and fantastic rock forms excellent for thrill-seeking.
In the crystal clear seas of Palawan, you can swim, go snorkeling and diving, and try island hopping. Palawan is also home to the Puerto Princesa Underground River, a famous natural wonder known for its intricate underground water cave system where you can go kayaking and canoeing to see its hidden gems.
If you're eyeing this scenic province, here's a list of the greatest islands in Palawan you can check out.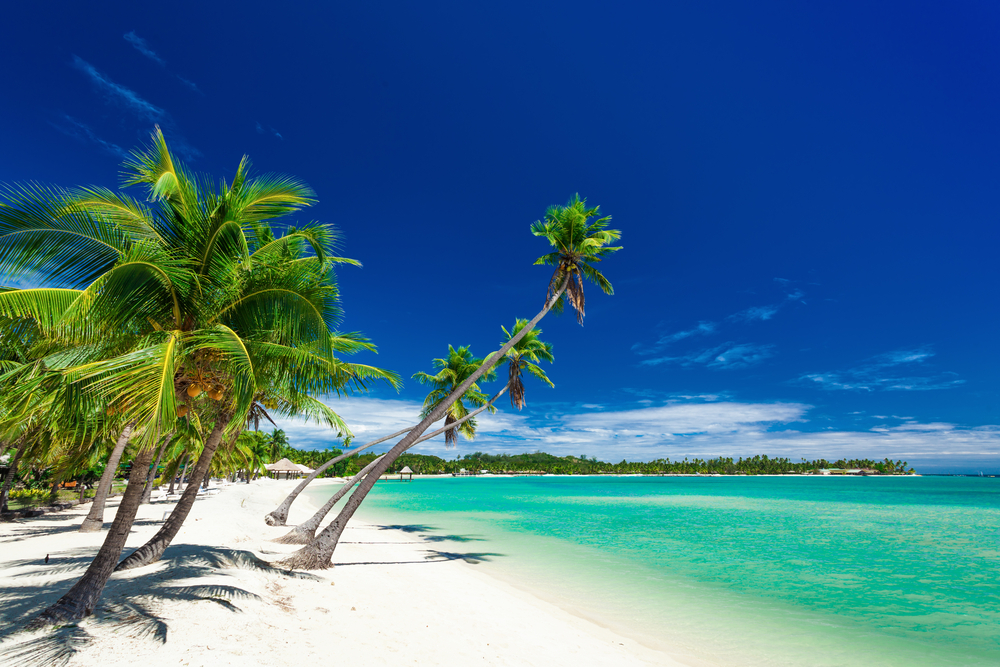 Fiji
Another adventure country best for honeymooning and rich in the blue seas is Fiji.
Fiji is a country located in the south pacific ocean, perfect for couples who want to relax and take on adventures simultaneously. Because the country is in the Pacific, it's a hotspot for fantastic water forms with palm-lined beaches, coral reefs, and clear lagoons. You can go swimming, scuba diving, and snorkeling in the famed coral reefs of Fiji!
A trip to Fiji may have a minimum cost of 20,000 PHP per person, so plan your budget accordingly. Here's a list of some of the best resorts in Fiji that are fit for you and your partners' water-loving souls!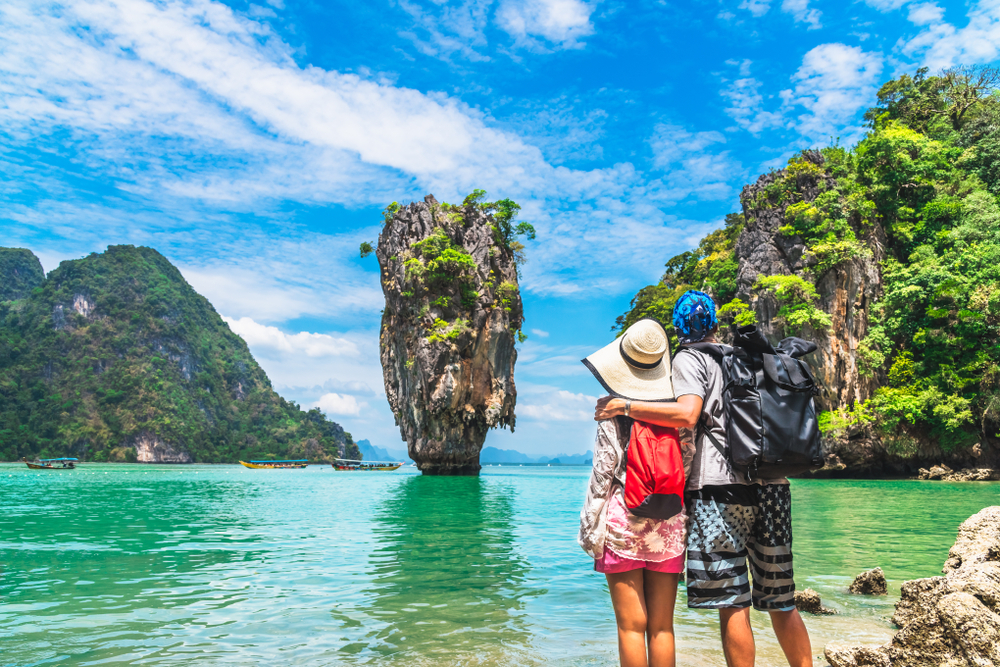 Thailand
If you're on a budget and looking forward to having one of the best adventure honeymoons, Thailand will be perfect for you.
Thailand is a tropical paradise of diverse islands, amazing elephants, and fascinating historical landmarks. Thailand is famous for its elephant attractions, but its islands are also something to look forward to. You can enjoy swimming and interact with the islands and beaches' incredible marine biodiversity. Phuket Island, the largest island in Thailand, is one of these marvels due to its clear blue waters and superb diving and snorkeling spots.
For as low as 15,000 PHP per person, you can already book a roundtrip flight from the Philippines to Thailand. Get ready to discover Thailand and have a wonderful visit to this tropical bliss!
Destinations for Outdoorsy Couples
Don't like the sea? Don't worry. We've also got the best honeymoon destinations for outdoorsy couples like you!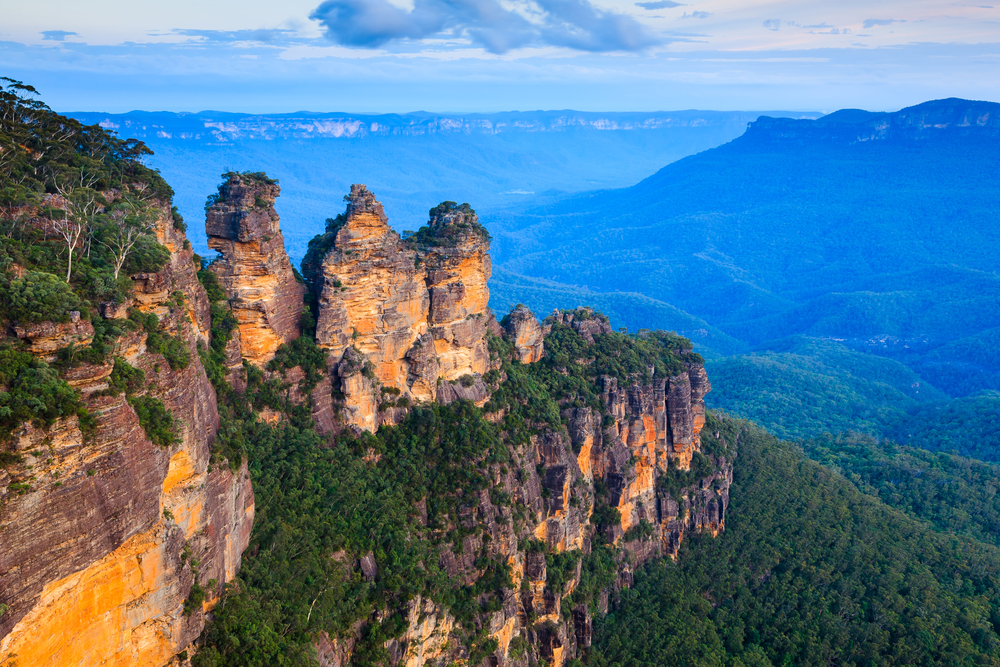 Australia
Have you been to the land down under? If not, then it's your chance, mate!
Australia is one of the best adventure honeymoon ideas for couples looking for exhilarating experiences that make the journey worthwhile. Filled with diverse flora and fauna, get ready to interact with Australia's Outback and its famous animals such as kangaroos, koalas, wallabies, and many more!
Here, couples can enjoy spotting wildlife, hiking in the mountains, swimming with sharks, and cruising with crocodiles. If you don't want to leave the city, you can test your adrenaline by climbing the mighty Sydney Harbour Bridge. Couples who wish to commune with nature can go hiking, abseiling, rock climbing, mountain biking, and horseback riding at the Blue Mountains National Park.
If you want to fly to Australia, you should be prepared to spend at least 16,000 PHP for the airfare. Learn more about visiting Australia on their website!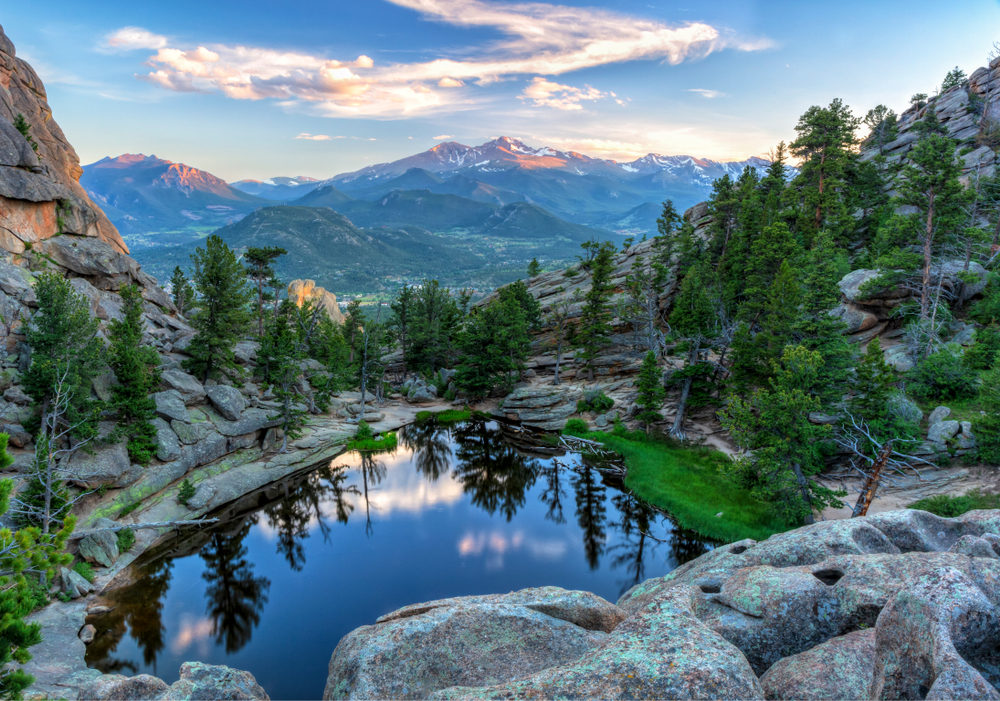 Colorado, USA
For couples who want to escape the hustle and bustle of the city, the best honeymoon for your adventure is in Colorado.
Colorado is famous for its stunning scenery, wide spaces, and great trails. Newly married couples who want to celebrate their honeymoon by consorting with nature on the city's outskirts must consider going here. Couples can do numerous activities here like hiking, skiing, snowboarding, and other adventurous pursuits fit for every season. In Colorado, you can enjoy braving the Rocky Mountain National Park trails where you can go camping, hiking, or simply soaking in the beauty of this backcountry. If you're up for a cultural adventure, visit the Mesa Verde National Park, where you can observe extraordinary wildlife, go camping, hiking, and stargazing.
Flying to Colorado can be pretty expensive and may cost 42,000 PHP per person, but it will all be worth it once you've experienced the wonders of this beautiful state. Explore Colorado and enjoy the breathtaking views of this thrilling state for your honeymoon adventure!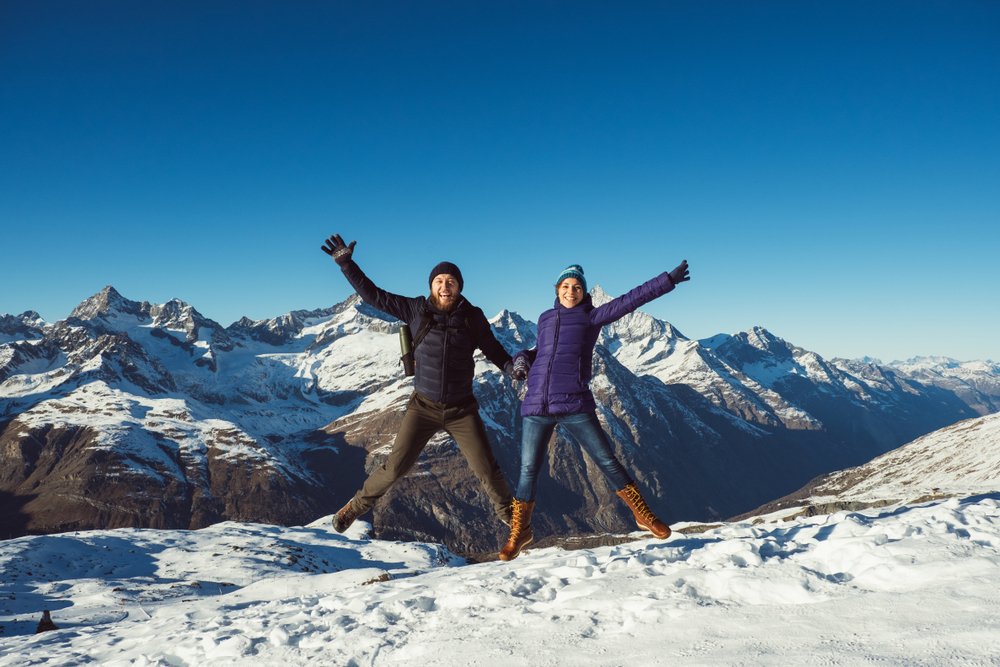 Switzerland
Are you up for something cold? Do you dare to try going on an adventure in the Swiss alps?
Switzerland, located in Europe, is one of the best honeymoon destinations for thrill-seeking couples who enjoy the cold weather. Enjoy cold-weather sports and go snowboarding or skiing in Zermatt or Grindelwald. You can also bask in its pristine scenery filled with large lakes and go paragliding in the Swiss mountains.
Going to Switzerland can be pricey, costing about 133,000 PHP per person. It's quite upscale, so start saving now and make sure every memory will count.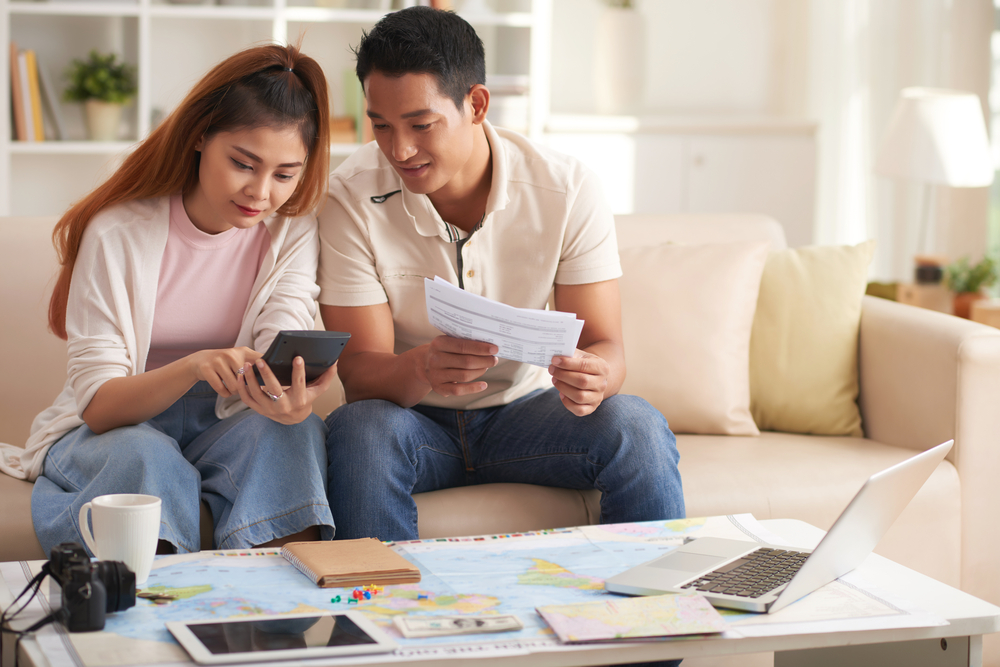 Honeymoon Adventures Include Planning Together
Now that we've listed the best honeymoon for adventure destinations worldwide, it's time for you two to plan your trip together. Honeymoon planning takes time, so take your time to consider important factors and research.
Going on a honeymoon also includes spending money. If you don't have a huge budget, don't worry. You can plan an affordable, intimate honeymoon in the Philippines that lets you experience romance and adventure.
Researching for the best places to consider for your honeymoon is essential. You can start your research by asking yourself the following questions:
Where do I want to go?
What daunting activities would my partner and I enjoy doing?
What other things can we do together in that specific location?
By that time, you will have an idea of what you like, and it will be easier to search for those over the internet. You can also visit online communities and forums to check for testimonies on the destinations you're interested in. With this, you will know what kind of adventurous honeymoon you're eyeing.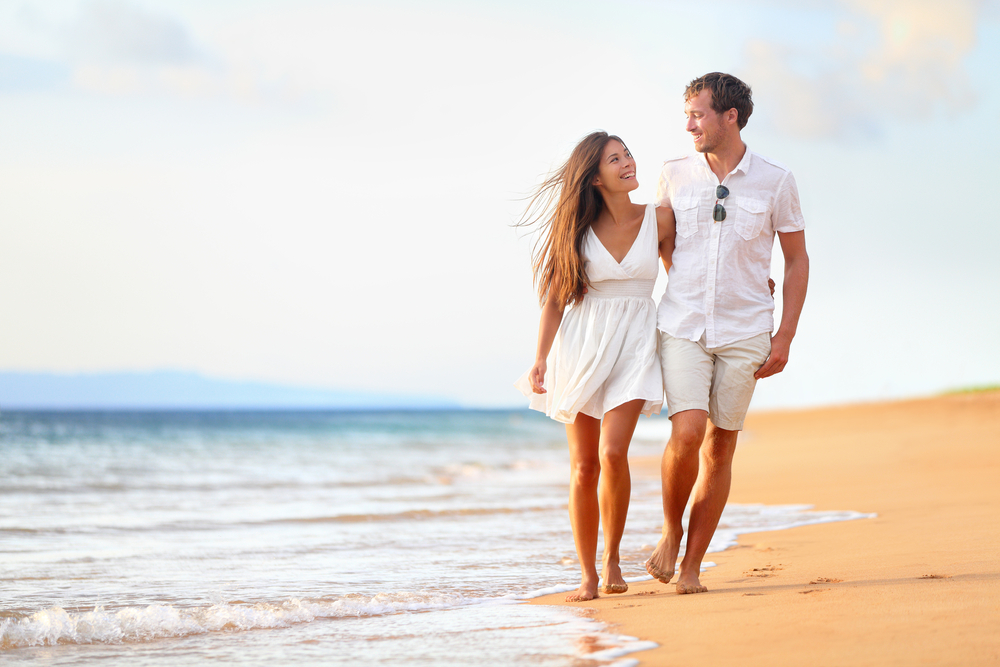 Achieve the Honeymoon of Your Dreams
When you've done your research and allotted your budget, you can now go through other steps until you've made your dream honeymoon come true. It's not that easy but take it as a challenge for you and your partner, so you can fully feel the adventures of marriage. Remember that your honeymoon adventure ideas don't have to be grand; what's most important is you get to spend precious and enchanting moments together.
So, what are you waiting for? Plan that honeymoon now and spend the rest of your lives seeking adventures together!
Aldaia brings ideas to life through writing. Her love for writing began when she finished the pentalogy novel Percy Jackson and the Olympians. When she isn't writing, most of her time is spent watching movies and TV series, playing video games on consoles like Valorant, Horizon, The Sims, and GTA V, hanging out with friends, and sleeping.