For most newlyweds, your honeymoon is the trip of a lifetime. Sure, you'll have bigger and more extravagant trips down the road, probably with children in tow, but the first post-wedding getaway is pure bliss. It allows you the opportunity to enjoy each other's company, with all the wedding planning and stress behind you.
While many couples like flying out of the country for their honeymoon, there are those who prefer exploring what the Philippines has to offer. Whether you and your spouse are lie-under-the-coconut-tree-at-the-beach people or you'd rather enjoy a lush mountainside view, here are the top honeymoon venues in the Philippines for a romantic and intimate post-wedding escapade.
Batanes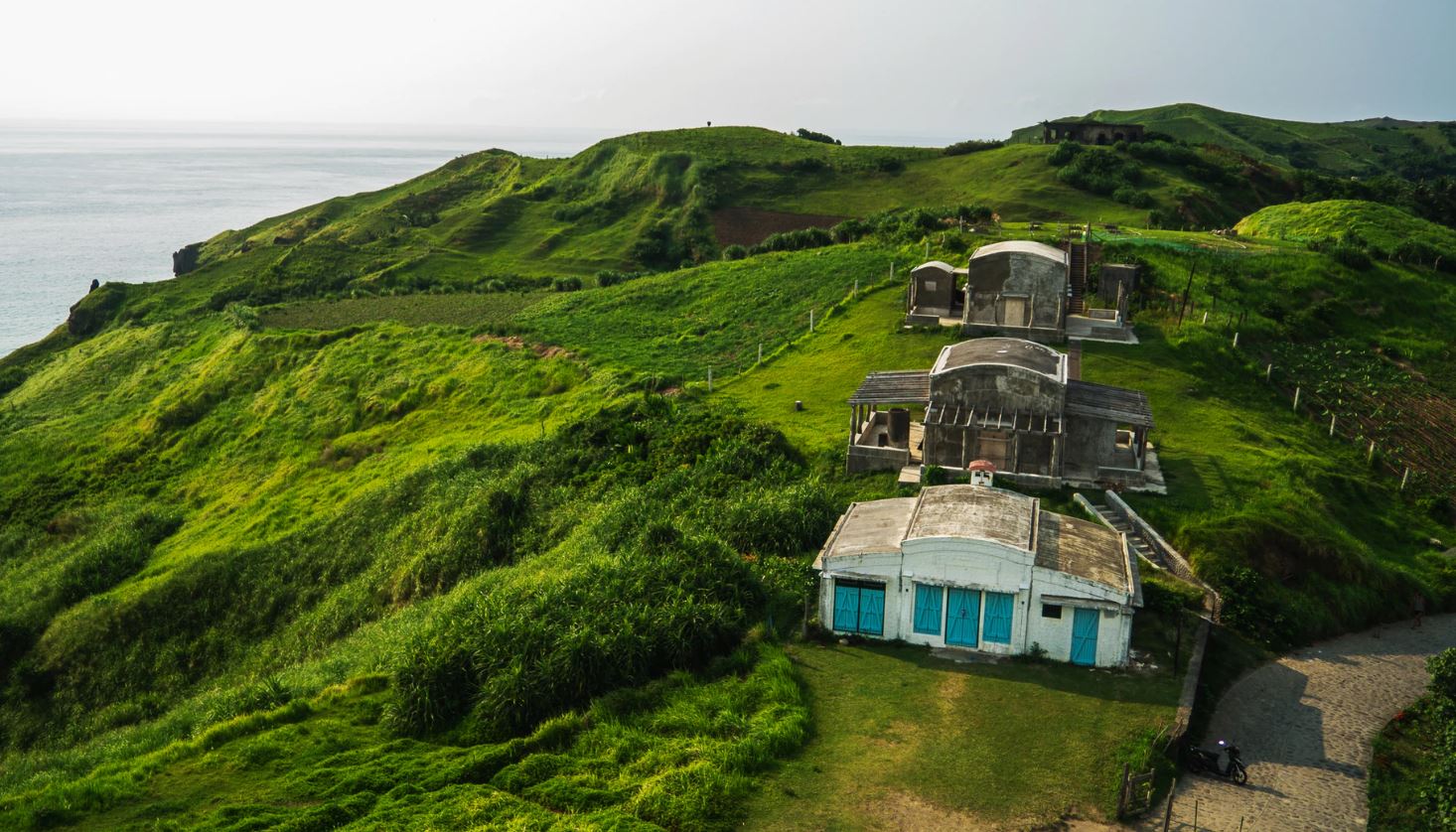 No matter where you go in Batanes, you're sure to be surrounded by picturesque views, making it one of the most beautiful honeymoon destinations in the Philippines. The dips and dives of the Naidi Hills, the soaring hills and coral houses of Sabtang Islands, the lighthouse that stands tall and proud on the edge of the Pacific, and the whimsical, cloud-covered peak of Mount Iraya – you'll find yourself basking in the unparalleled beauty that Batanes has to offer. When you enjoy these stunning sights with your spouse, you'll be taking home memories that will last a lifetime.
Additionally, if there's one thing you want for your honeymoon, it's privacy. You don't want your family, your friends, or your boss bothering you with Viber messages and phone calls all throughout your trip.  With basically no signal and very few WiFi pockets throughout the island chain, your honeymoon will be undisturbed,allowing you to enjoy uninterrupted private time with your spouse.
Best Time to Visit
The best time to visit Batanes is during the summer, from March to June. It's a time when you'll experience sunny days as rainfalls are minimal during those months. At this time, you also won't have a problem exploring the places and worrying about sudden flight cancellations due to inclement weather.
Top Things to Do
Tour around with a bicycle or a motorbike
Boat ride to the other islands (Itbayat, Sabtang, Siayan, and Mavudis)
Soak in the sun at the Chadpidan and Nakabuang beaches
Roam around the stone house communities
Head to the hills or trek Mt. Iraya
Visit the famous lighthouses and churches
Eat lots of yummy seafood
Grab a bite at Bunker's Café
Experience local public transportation like the faluwa
Walk around and get to know the Ivatan people, their culture, and their history
Where to Stay?
Siargao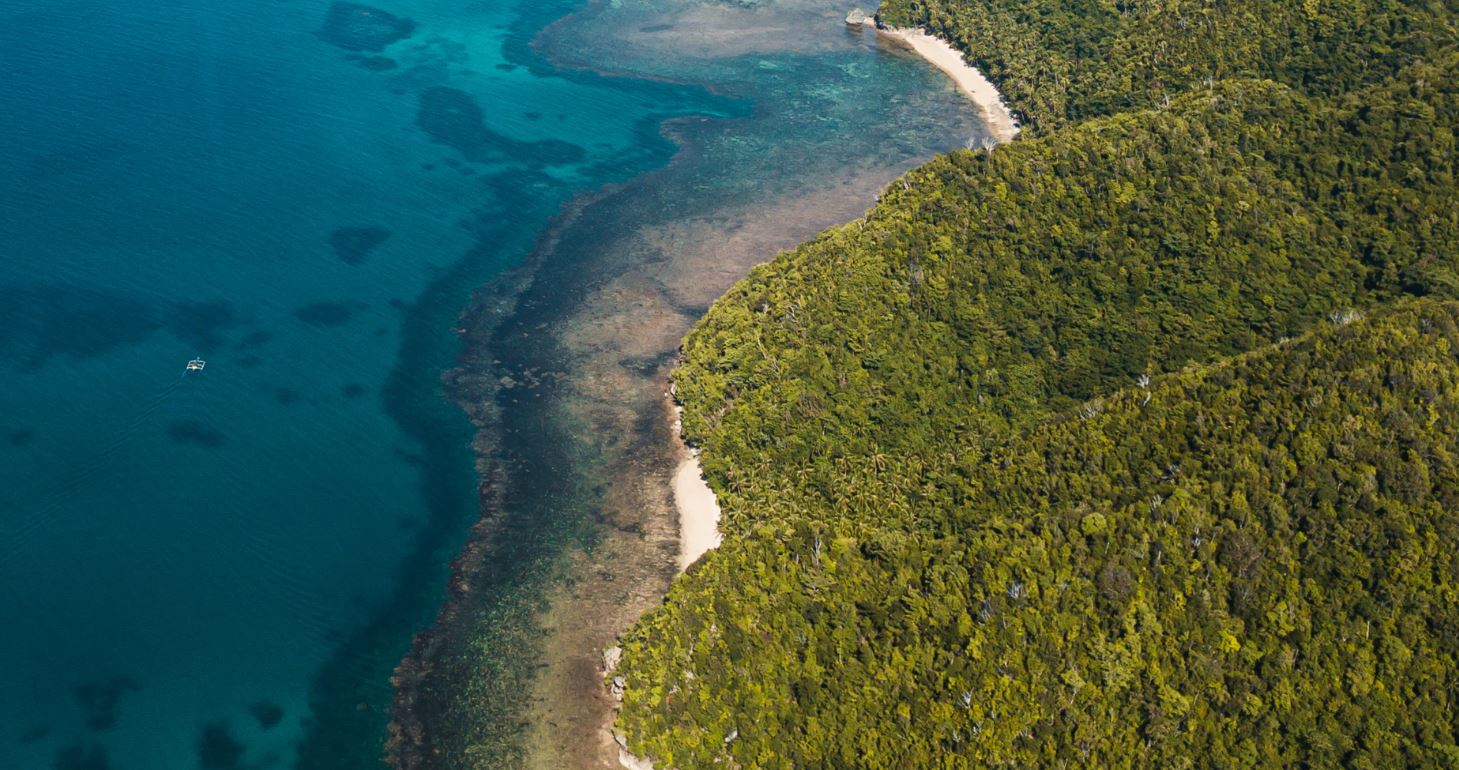 Dubbed as one of the most romantic honeymoon venues in the Philippines, Siargao offers breathtaking scenery and natural attractions. Home to pristine white sand beaches, lush rice fields, unique rock formations, colorful coral reefs, lush rice fields, exotic wildlife, and enchanting lagoons – you and your spouse will step into a paradise the moment you land in Siargao.
Best Time to Visit
The best months to visit Siargao is March to September. While there's possibility of rains during these months, they're not as frequent as the months of November to January.
Top Things to Do
Ride the waves at the Surfing Capital of the Philippines
Go on a three-island tour covering Naked, Daku, and Guyam
Experience the thrill of cliff-jumping at Magpupungko Rock Pools
Witness the stingless jellyfish at Sohoton Cove
Chill at Cloud 9 Boardwalk
Attend a yoga class at one of the retreat centers
Rent a bike to explore the nearby places
Visit Tayangban Cave Pools
Enjoy smoothie bowls from Shaka
Catch the beachside sunsets
Where to Stay?
View this post on Instagram
Coron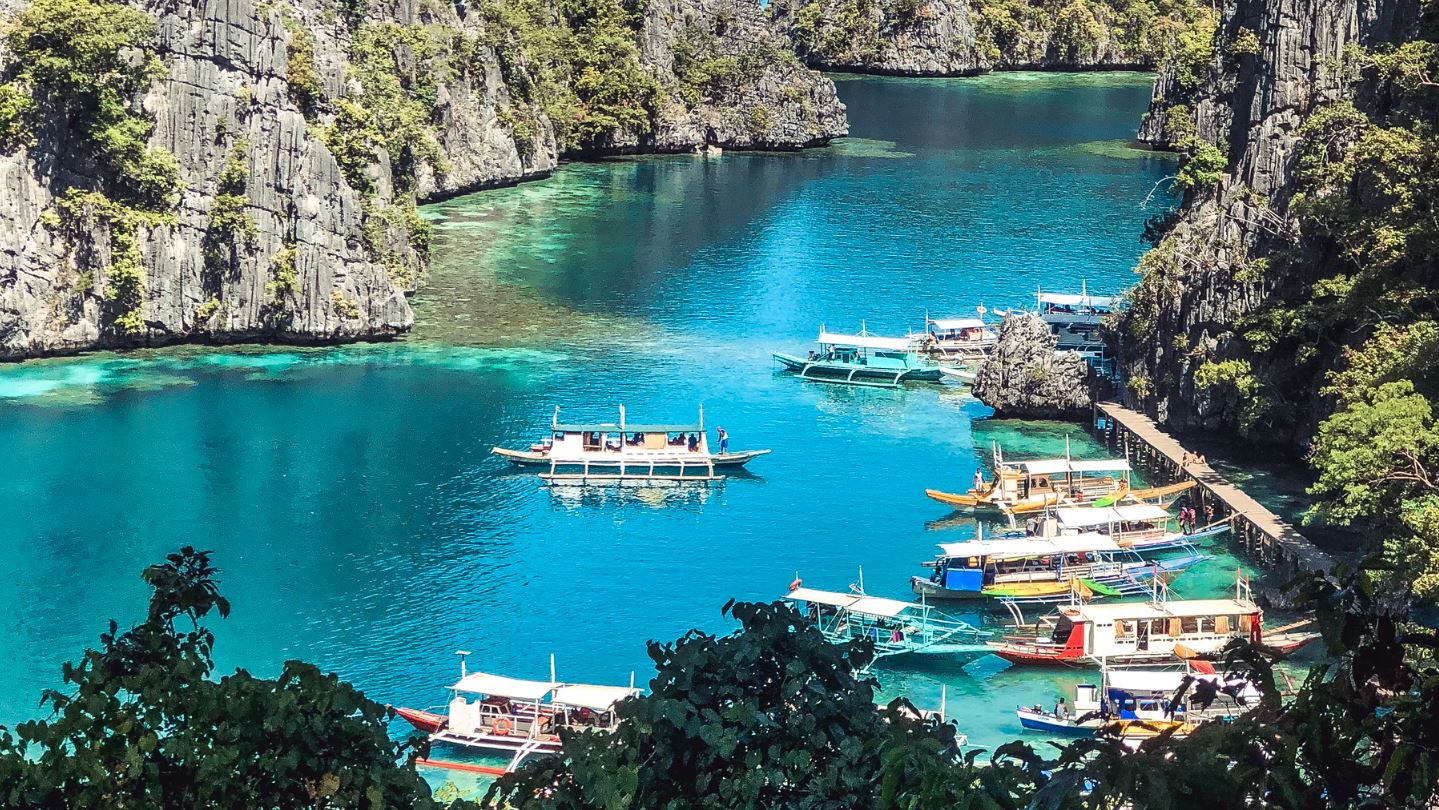 Home to aquamarine waters, stunning lagoons, and limestone cliffs, Coron is often listed as one of the top honeymoon venues in the Philippines. Its unspoiled natural beauty will help you breathe, relax, and recharge during your getaway with your spouse.
Coron is also cheaper and easier to get to than El Nido. Several airlines offer flights directly from Cebu or Manila to Busuanga Airport, which is only 30 minutes away from Coron town proper. If you chance upon promo fares, you can score tickets for as low as Php1000.
Best Time to Visit
The best time to visit Coron is between December 10 to April 15, based on the average humidity and temperature provided by NOAA (the National Oceanic and Atmospheric Association). But if you want to visit Coron during its least crowded month for a more intimate honeymoon, tourists are unlikely to visit the province in September.
Top Things to Do
Swim in the hidden lagoon at Twin Lagoon
Take a deep dive in Barracuda Lake to see the world-famous underwater mountains
Snorkel on a WWII Japanese shipwreck at Busuanga Island
Island hop on an expedition trip
Try the local Filipino food
Cuddle up with your spouse at the romance nooks in Banana Island
Take the plunge into the 39 to 40 degrees Celsius hot springs at Maquinit Hot Springs
Hike Mt. Tapyas
Discover the rich and colorful biodiversity of Coral Garden
Witness the beautiful views of Lake Kayangan
Where to Stay?
Sagada
Does your idea of a wonderful honeymoon include waking up to sunny yet chilly weather, with lush green landscapes as your backdrop? If your answer is a resounding "yes!" then Sagada is your top Philippine honeymoon venue.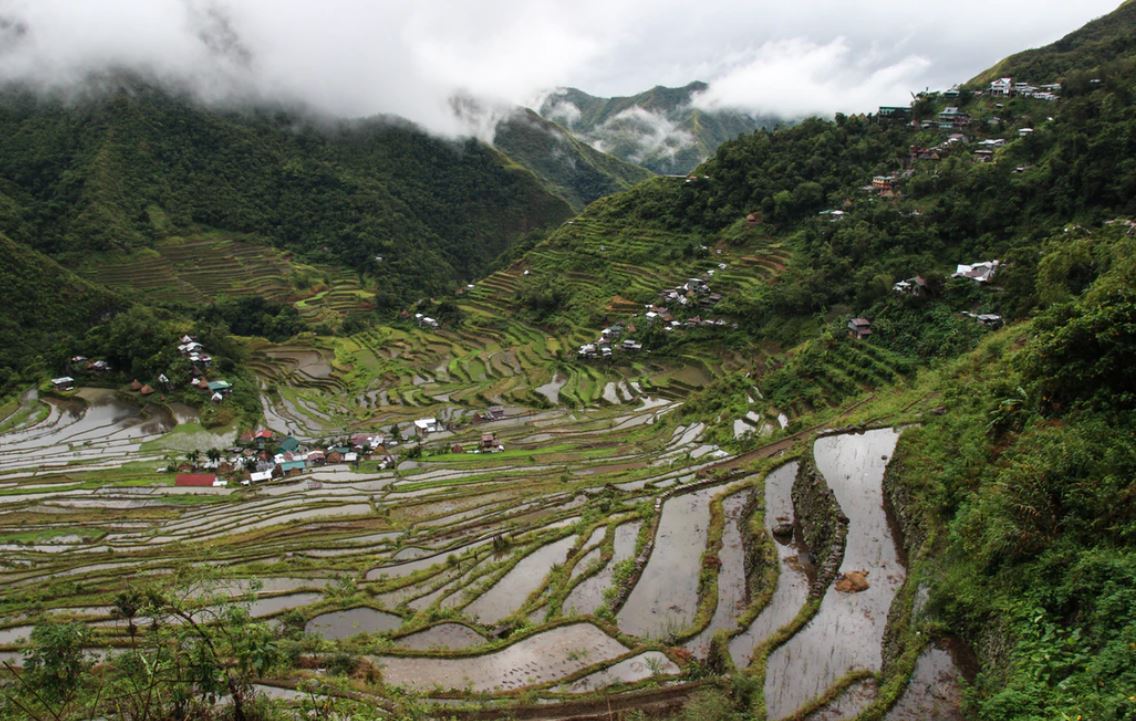 Away from the tropical vibes of island life and the hustle and bustle of the city, you'll find happiness in the peace and quiet of the small valley town. Around Sagada, you and your spouse will meet friendly Igorots, historic hanging coffins, and scenic, calming mountains. You'll also enjoy the refreshing waterfalls and cliffs that come with a sea of clouds. With this type of setting, it's no wonder that Sagada is deemed one of the Philippines' most relaxing honeymoon destinations.
Best Time to Visit
If you want to experience Sagada's cool climate, the best time to visit is from November to February as the temperatures can drop to as low as 4 degrees Celsius.
Top Things to Do
Visit Pottery House to see the local crafts perfected by natives
Witness the art of Sagada weaving
Visit the Sagada Cemetery and Episcopal Church
Learn the rich history of Sagada at Ganduyan Museum
Watch the sun rise above the clouds at Mt. Kiltepan
Go spelunking at Sumaguing Cave
Hike to Bomod-ok Falls
Visit Echo Valley's iconic hanging coffins
Marvel at an agricultural feat, the Kiltepan Rice Terraces
Where to Stay?
Rock Inn(Php2,500+/night)
Anawangin Cove & Nagsasa Cove
In recent years, Zambales has become an ultimate honeymoon destination in the Philippines with the growing popularity of the Anawangin and Nagasasa Coves. Beauties born from destruction, the two coves were a result of the Mt. Pinatubo eruption in 1991 when the mountain spewed tons of dark ash to the San Antonio shore. What used to be just rocky coasts have transformed into a supple pieces of paradise that fulfil every beach-lover's fantasy.
These two sites attract hundreds of couples with their majestic mountain ranges, pristine beaches, lakes, and waterfalls. They're like the perfect combination of Baguio and Boracay. Their proximity to Metro Manila also makes them accessible to people who seek an intimate weekend honeymoon without going over budget.
Best Time to Visit
Weather-wise, the months of December to April are the best time to visit the coves as they're the driest months. If youdon't want to visit when it's crowded, avoid the months of March to May as the number of tourist arrivals begin rising steadily.
Top Things to Do
Swim and bum out on the beach
Stroll along the romantic and calming inlet
Go stargazing at night
Trek the Nagsasa waterfalls
Climb the nearby hills for awesome views
Check out Capones Island and the lighthouse
Fish with the boatmen who conduct fishing tours
Rent an oar and a surfboard to do stand-up paddleboarding
Drop by Casa San Miguel on your way back
Where to Stay?
Overnight camping in Anawangin and Nagsasa Coves (Php100/night); Tent rental fee is at Php400-500 per tent
Overnight Rental Fee of Small Cottage in Anawangin(Php350/kubo)
Overnight Rental Fee of Big cottage in Anawangin(Php2,500/kubo)
Overnight Rental Fee of Cottage/Hut in Nagsasa(Php200/kubo)
Las Casas Filipinas de Acuzar
Celebrate your love and create memories that will last a lifetime at Las Casas Filipinas de Acuzar, one of the honeymoon venues in the Philippines that's gaining popularity. Located in Bagac, Bataan, the resort is a sprawling 400 hectare-area filled with grandiose Spanish-Filipino houses, spectacular waterworks, and beautiful cobblestone roads. With this world-class historical haven, you and your spouse will be transported to Old Manila's glory days.
Best Time to Visit
Las Cas is open all-year round. To enjoy the resort in its full glory, avoid the typhoon months.
Top Things to Do
Join the heritage guides to know the history of each bahay na bato
Make clay bricks the old-fashioned way
Ride a calesa
Hit the beach where the Mariveles serves as a marvelous backdrop
Splash in the water from a zipline
Dine in style at Cafe Miravent or La Bella Teodora
Admire the artworkt in Escuela de Bellas Artes
Attend the mini fiesta at Paseo de Escolta
Relax with some hilot, haplos, and hagod
Where to Stay?
Hotel Rooms (start at Php7,200+/night)
Casas (start at Php18,700+/night)
Spending your post-wedding getaway abroad may be aspirational, but the Philippines also has its own honeymoon venues that are just as cut out for romance and adventure. Whichever place you choose above, you're sure to have the time of your life with the person you love most.
At the end of the day, that's what a honeymoon is all about — kicking back and relaxing in the arms of your loved one. Whether you enjoy the beaches and lagoons in Coron or the heritage attractions and windswept cliffs in Batanes, what matters is that you and your spouse are making memories that will last a lifetime. Chryss loves ice cream, literature, and East Asian pop culture. She would like to pet your dog.