Valentine's Day is just around the corner! If you're a newly married couple, planning this day won't be the same as before. It's your first Valentine's Day after promising a lifetime together, so celebrate it and make it a memorable one. Lucky for you, we've put together a list of Valentine's Day ideas for newlyweds that you can definitely do!
Whatever your ideal celebration entails—quality time with loved ones, exciting adventures, or a plethora of presents—you can make it happen. Here are some Valentine's ideas for newlyweds that are sure to strengthen your love for each other.
How to Spend Your First Valentine's Day Together as a Married Couple
Looking for things to do together, such as traveling to unique honeymoon destinations? Spend your first Valentine's as a married couple engaging in these relaxing, exciting, and romantic activities!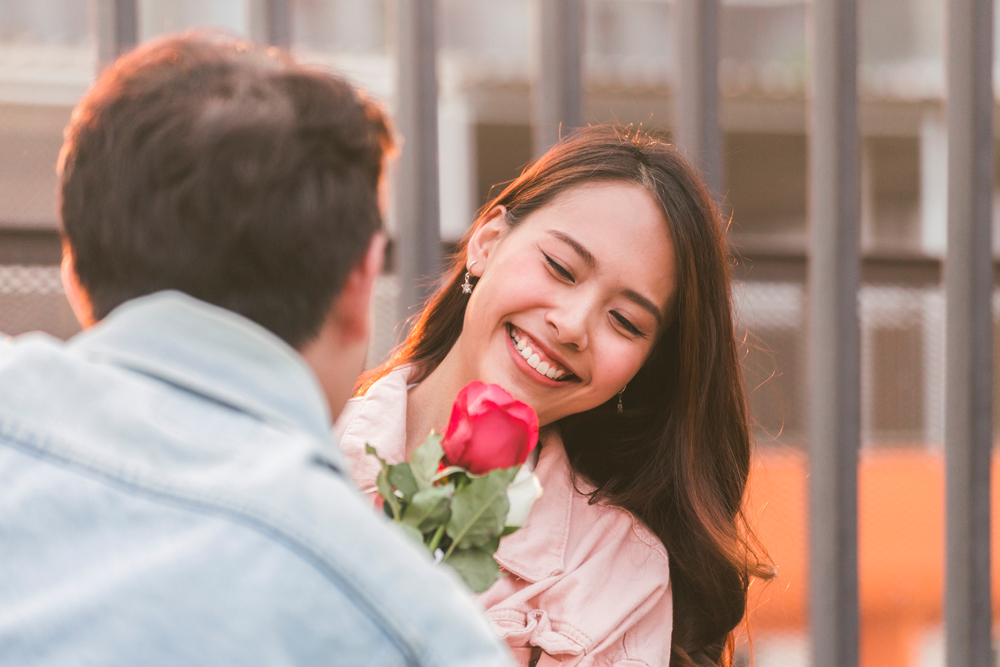 Recreate Your First Date
Before the big question, you and your significant other most likely went on hundreds of dates. But do you remember the first one? Do you remember how excited you were for your first date and how much extra effort you put in to ensure everything went smoothly? Well, do that again!
For your first Valentine's Day as a newlywed, recreate your first date and remember what it was like to spend time together for the first time. Try to recount where you had it, what meals you ate, and other activities you did on that day. If you don't remember these, don't worry. Pick something that means a lot to both of you, like the first time you told them you loved them, kissed them, or got engaged.
Make it even more special by planning it as a surprise for your spouse. Reliving a particular date as a surprise for your spouse on Valentine's Day is a thoughtful gesture they will surely appreciate.
Plan a Relaxing Spa Day
As February comes closer, spas often come up with new ways for people to relax and enjoy Valentine's Day. So, make February 14 one of the most relaxing days of your life by having a spa treatment. Create a spa day for you and your partner to enjoy together. Indulge in body and facial treatments at a spa salon, or have the spa come to you with a spa home service. Whether you want to splurge or stick to a strict budget is up to you. The most important thing is that you and your partner get to spend some quality time together and come out of it feeling revitalized.
Take the Night Off and Watch Your Wedding Video
If you're looking for stay-at-home activities for newlyweds this Valentine's Day, we've got one for you! Relive the emotions and memories of your wedding day by watching wedding videos and looking through wedding photos. Open a bottle of champagne, light some candles, and cuddle up on the couch to talk about your favorite wedding memories. This Valentine's idea for newlyweds will undoubtedly create more spark for the two of you!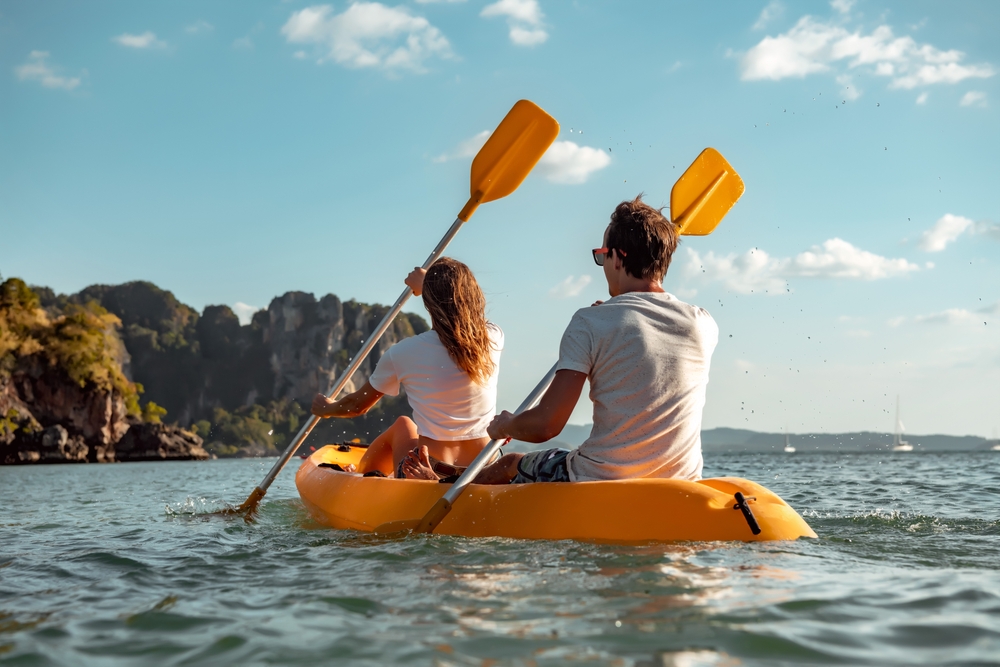 Go on an Adventure Together
This special day is also an opportunity to spend more quality time together. So, why not enjoy Valentine's Day for a week or more and go on a vacation? Plan a trip for you and your spouse where you get to enjoy the scenery, take on exciting activities, and unwind in each other's arms.
Think about taking a trip somewhere on the water or land where you can lie back and gaze at the stars. Try scuba diving, snorkeling, hiking, and trekking for a more thrilling experience while taking in the breathtaking land and seascapes.
How you plan your trip depends on you and your budget. If you're on a tight budget, consider planning a Valentine's Day trip to budget-friendly honeymoon destinations in Asia. And if you have the means to get extravagant, go all out and consider a world tour with your significant other. We suggest planning everything in advance so you'll have a smooth-sailing first Valentine's Day celebration as a married couple.
Briefly Disconnect From the Online World
Putting down the phone and focusing on each other is a great way to rekindle the flame in a relationship. Take some time off from your devices and enjoy each other's company this Valentine's Day. Make it a rule that you'll only use phones for emergencies and set aside the time to enjoy each other's company. Plan your day filled with activities like going to the park for a stroll, visiting a museum, and cooking dinner together. Alternatively, if you'd rather stay in bed or not venture out at all, that's an option too!
Binge-Watch Movies Together
Are you and your spouse movie junkies? Enjoy a night together watching all of your favorite films on your first Valentine's Day as a married couple! Grab some popcorn, pop some wine, and turn your bedroom or living room into a movie theater. This kind of celebration is a cozy way of doing the things you love. It's also a frugal way to celebrate because you won't have to make elaborate plans or travel anywhere on Valentine's Day.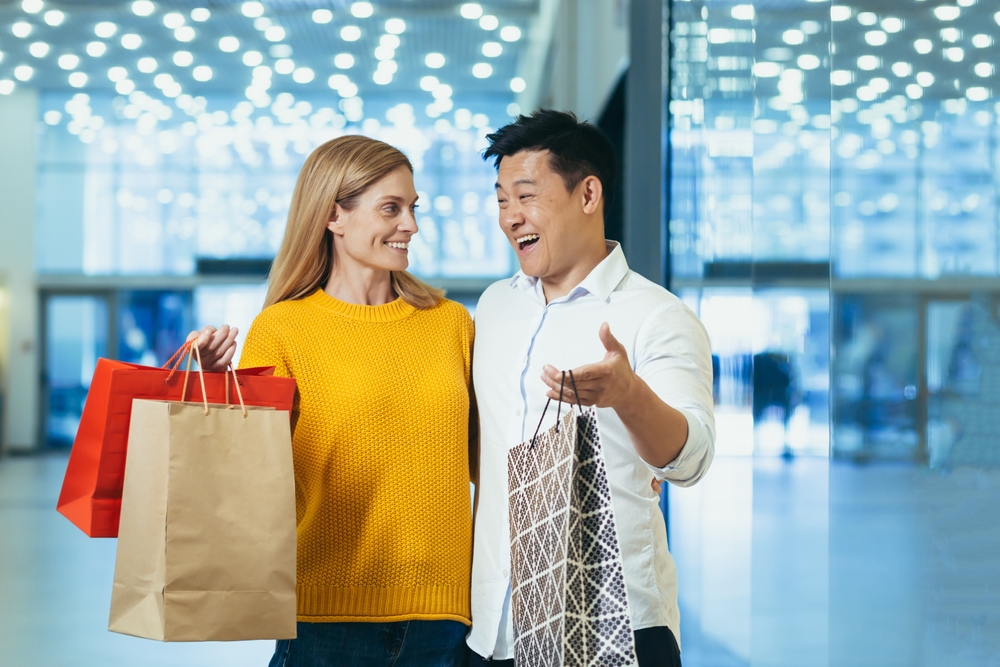 Shower Each Other With Your Favorite Things
You know each other better than anyone else, so why not think of gift ideas to give each other for your first Valentine's Day? As a married couple, give them something that shows how well you know each other. Does your significant other like everything about painting? Then give them a brand new paint set. Do they like music bands? Treat them to a concert or buy their latest album for your spouse. Finally, if your significant other enjoys cleaning, why not clean the house for a change? These are some of the smallest details that have the greatest impact on your relationship. That's because demonstrating your knowledge of and interest in what's important to them goes a long way.
Attend Activity Sessions Together
What could be more romantic than spending Valentine's Day together gaining knowledge? Embrace the day by picking up a new skill you can practice together. It could be as simple as taking a cooking or painting class together, or it could be more romantic, such as learning to make pottery or attending a dance class. Whatever activity you choose, this Valentine's idea for newlyweds will elevate your relationship to a new level. So, choose something fun and make it a joint hobby for the rest of your lives!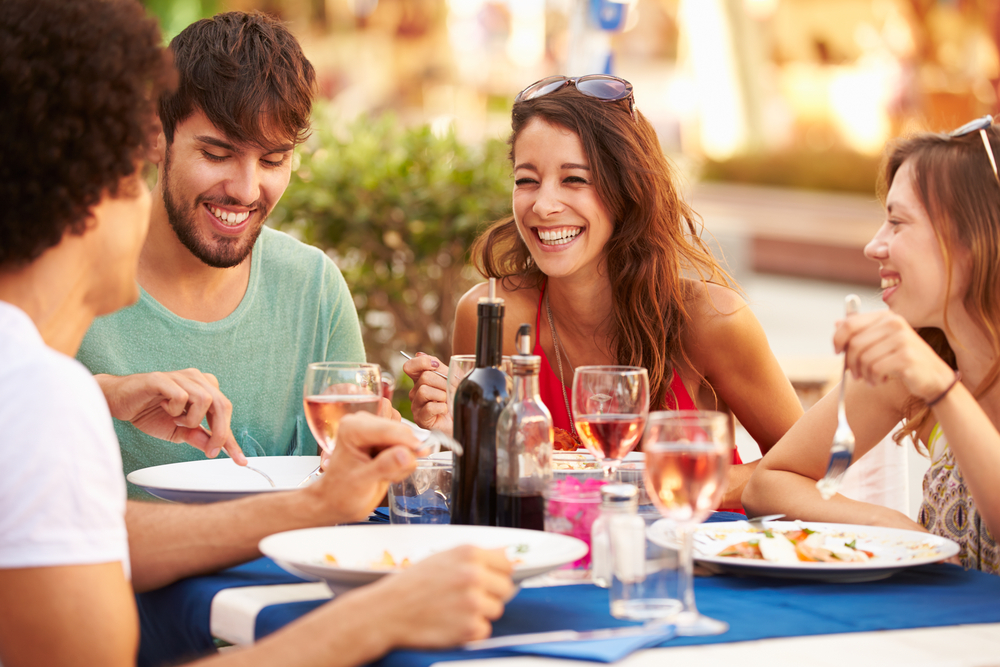 Have a Valentine's Day Get-Together With Your Pals
If you'd rather not go all out this year, socializing with loved ones is a great alternative. Gather your closest pals and their significant others for a relaxing get-together. You can prepare a meal for everyone, or you can make it a potluck and have everyone bring a dish or drinks. Boost the fun by decking out your home in Valentine's Day decor and having your friends wear their loveliest outfits. In this way, you'll spend your Valentine's Day not only as a newly married couple but also with the people closest to you.
Gift Ideas for Your First Valentine's Day as a Married Couple
Now that you've decided on some activities to do on your first Valentine's Day as a newlywed, it's time to consider some gifts to give your lifetime partner. There's no need to feel obligated to give a present; if you don't have the funds this time, there will always be another opportunity. These are just some recommendations to make your celebration even more special. So, here are some Valentine's Day gift ideas for your spouse:
Valentine's Day Cards
Keep your Valentine's Day present simple but memorable with a card. In the card, tell your spouse how much they mean to you and how much you appreciate them. You can go all out and make the card yourself or buy a Valentine's Day card from a store.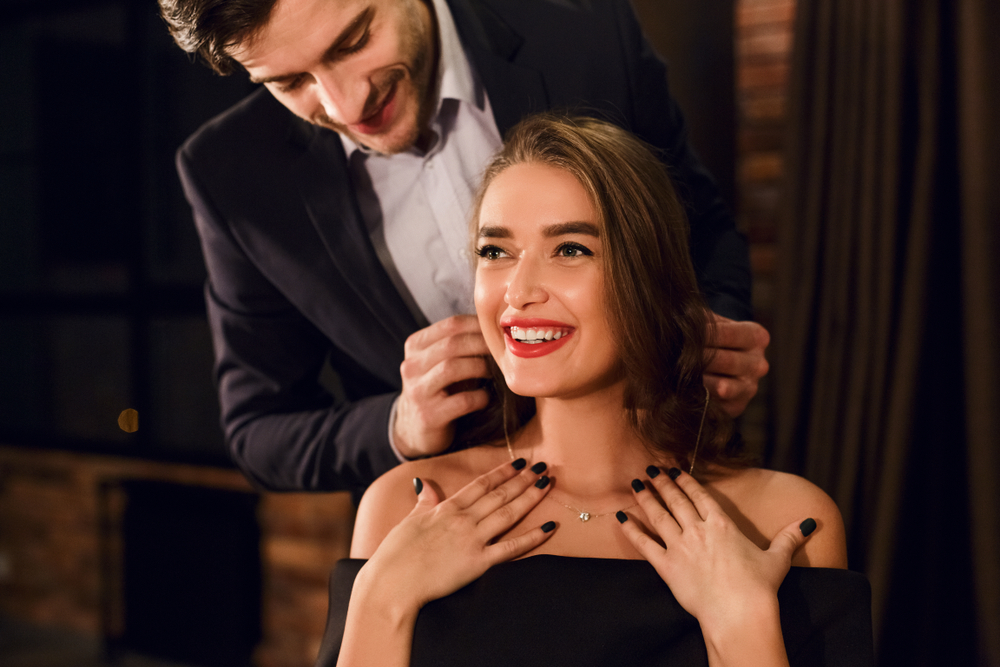 Jewelry
Everyone loves jewelry! Give your sweetheart a piece of jewelry to wear as a constant reminder of your undying affection for them. You can show love with something as simple as a necklace or as grand as a tiara. Whatever you choose, ensure that it's a token of your love for them.
Flowers
Giving flowers is a timeless Valentine's Day gift idea for newlyweds. If you've been showering your spouse with flowers since before the wedding, you can take it up a notch by giving them a flowering plant to tend to. Care for it and make it a shared symbol of your commitment to one another.
Hand Mold Kit for Couples
Want a literal reminder for your first Valentine's Day as a married couple? Invest in a mold kit to preserve your Valentine's Day memory forever! You can also display it in your home to remind yourselves every day how much you love each other.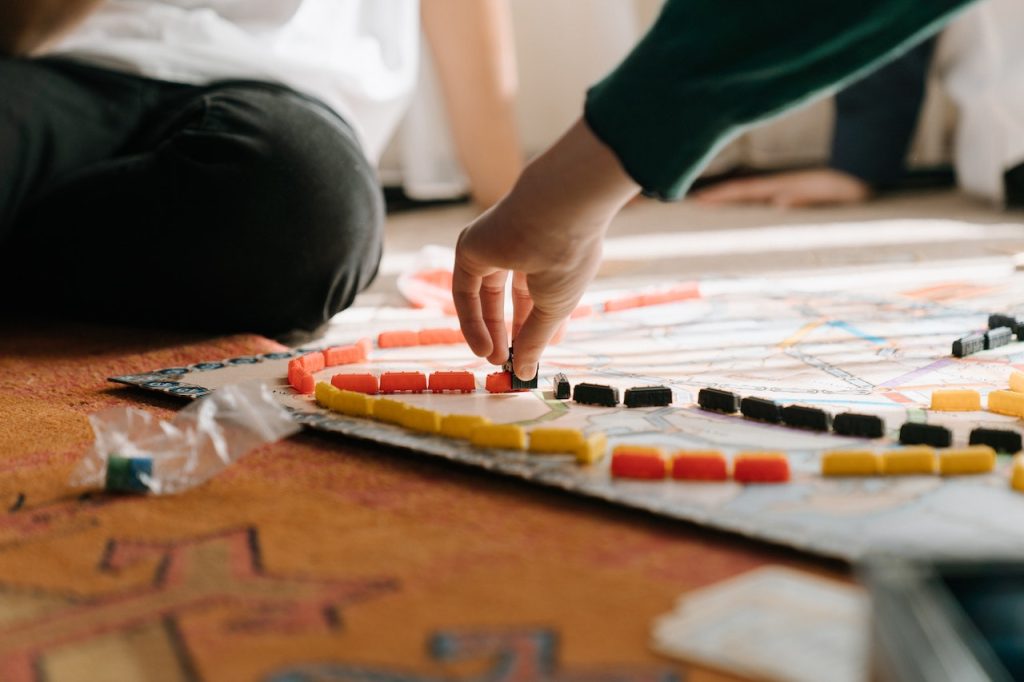 Board and Card Games
Board games are a great way to spend quality time with your loved ones. Find a couple of board games that you can play together, such as Carcassonne, Cascadia, Ticket to Ride, and Guess Who. The best part is that you can also enjoy it with your friends!
Embark on a Journey of Love and Romance on Your First Valentine's Day as a Married Couple
As cliche as it may be, Valentine's Day is a holiday that deserves to be celebrated, especially for newlyweds. It's a celebration of your marriage and a chance to show each other how much your love has grown since the big day. So, it's up to you whether you want your Valentine's Day ideas for newlyweds to be simple or grand. What matters most is that you get to spend time with each other in the most loving way possible.
Aldaia brings ideas to life through writing. Her love for writing began when she finished the pentalogy novel Percy Jackson and the Olympians. When she isn't writing, most of her time is spent watching movies and TV series, playing video games on consoles like Valorant, Horizon, The Sims, and GTA V, hanging out with friends, and sleeping.