With so many great places in the Philippines, you'd think that choosing your wedding venue would be a piece of cake. But with the wealth of choices available, selecting the best one for your big day can be overwhelming. One of the biggest factors to consider when choosing a venue is whether you'll have an indoor vs outdoor wedding.
Going for either an indoor or outdoor wedding has its pros and cons. Both will also have their own charms. From flower options to time restrictions, selecting your wedding venue impacts a lot of things on your nuptials. But are there any drawbacks to choosing one over the other?
Here's our ultimate guide on how to choose the perfect wedding venue that meets your budget and wedding theme:
The Weigh In On the Outdoor Weddings VS Indoor Weddings Debate
Tying the knot requires a lot of consideration. From the wedding dress code for guests to your entourage, there are a lot of things that need to be carefully decided. Among these things is your wedding venue. But before you even get to pick a location for your nuptials, you need to decide whether you're doing an indoor or outdoor wedding.
Both types of weddings can be incredibly magical and intimate. Of course, each wedding will have its own nuances. Knowing what goes best with indoor vs outdoor weddings will help you decide which is best for your special day.
Compare the pros and cons of indoor vs outdoor weddings with this list:
The Pros and Cons of Outdoor Weddings
With Mother Nature as your wedding guest, an outdoor ceremony and reception is sure to give you an enchanting nuptials.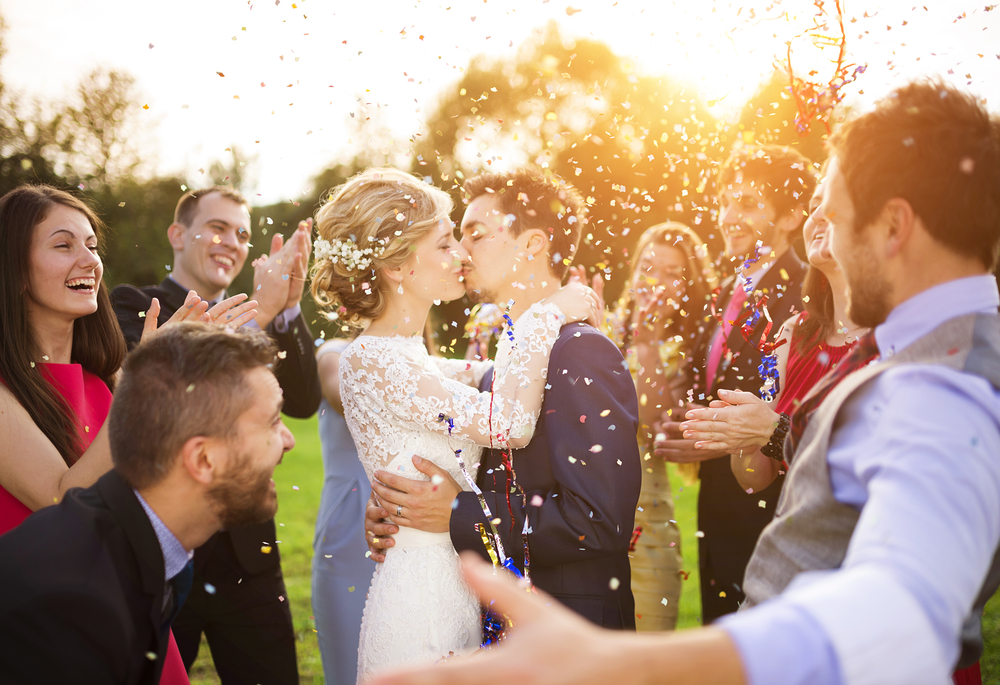 Pros
Natural Lighting
Outdoor weddings provide an excellent opportunity for photographers thanks to the incredible natural light. From the first rays of sunshine to a romantic sunset, there won't be a shortage of beautiful backdrops for your wedding. An outdoor wedding essentially ensures that you have the dreamiest and most romantic wedding photos.
Breathtaking Scenery
Have you ever dreamed of saying "I do" in a romantic garden?
Well, with an outdoor wedding, you can do exactly that. It's not just limited to gardens either! You can say your vows on a mountaintop, on a beach, or even another unusual spot. The great outdoors give you and your special someone a range of options and opportunities for your nuptials.
Open Space
One of the biggest advantages of getting married outdoors instead of indoors is the open space. Unlike indoor setups, outdoor venues tend to be larger and more open, making it the perfect option for larger weddings. If you have a guest list that's north of a hundred people, then consider going for an outdoor wedding venue.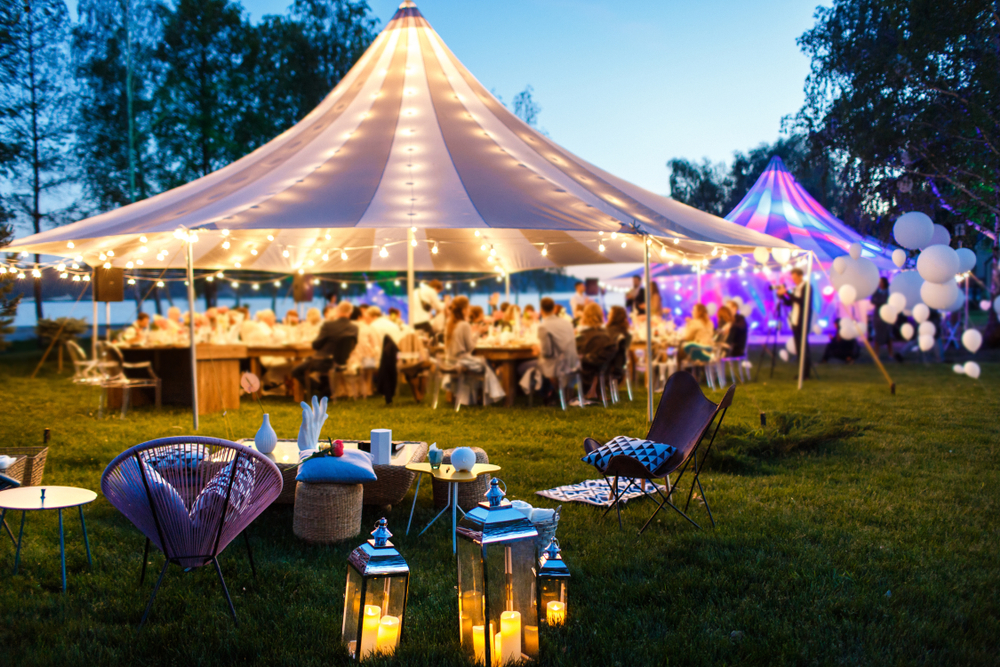 Cons
Unpredictable Weather
A wedding under the stars might seem dreamy, but there's a lot of planning involved to make sure it goes off without a hitch. Since Mother Nature is your guest of honor, she's sure to bring unpredictability. One of the things you'll have to watch out for is the weather.
For outdoor weddings, make sure to have a contingency plan should the weather take a downhill turn. Ask the venue administrators if they have options such as a tent for rain and outdoor air conditioning for extreme heat. When planning your wedding, make sure to remember the seasons–and by extension, the weather–that you'll experience and prepare accordingly.
Off-Seasonality
The proximity to nature is one of the biggest attractions in an outdoor wedding. Unfortunately, it's also one of the biggest drawbacks–especially if you're after a certain look or atmosphere. Depending on when your wedding is, an outdoor venue may not look its best for your celebration.
Some garden wedding venues also have an off-season. You may not be able to book these venues if you're planning on getting married during their off-seasons. If you're set on having your wedding at a certain venue, inquire if they have alternative arrangements that accommodate your preferences.
Bugs
Bugs are an unfortunate inclusion in any outdoor wedding. Sadly, there's no way to uninvite the creepy-crawlies to your big day. This is why it's important to have bug repelling measures in place.
Consider adding bug-repelling lotions, oils, or fragrances in your wedding favors. Flowers will inevitably attract insects too, so it's important to discuss any precautions with your florists. Bug zappers can also be placed in discreet and safe areas, but make sure to choose ones that are silent and non-disruptive. 
Additional Costs
Outdoor weddings have a lot of unpredictable factors, so additional costs may be incurred before and during your special day. These additional costs mitigate most of the emergencies. Some also ensure that you don't have to worry about x,y, and z on your big day.
Some of the most common additional costs for an outdoor wedding include:
tents

walkways (such as outdoor carpets)

rentals (chairs and tables)

outdoor air conditioners
The Pros and Cons of Indoor Weddings
Indoor ceremonies are a staple in the wedding industry. They've lasted generations and continue to innovate over the years. In the context of the indoor vs outdoor wedding debate, how do modern indoor nuptials fare?
These are some of the indoor wedding pros and cons: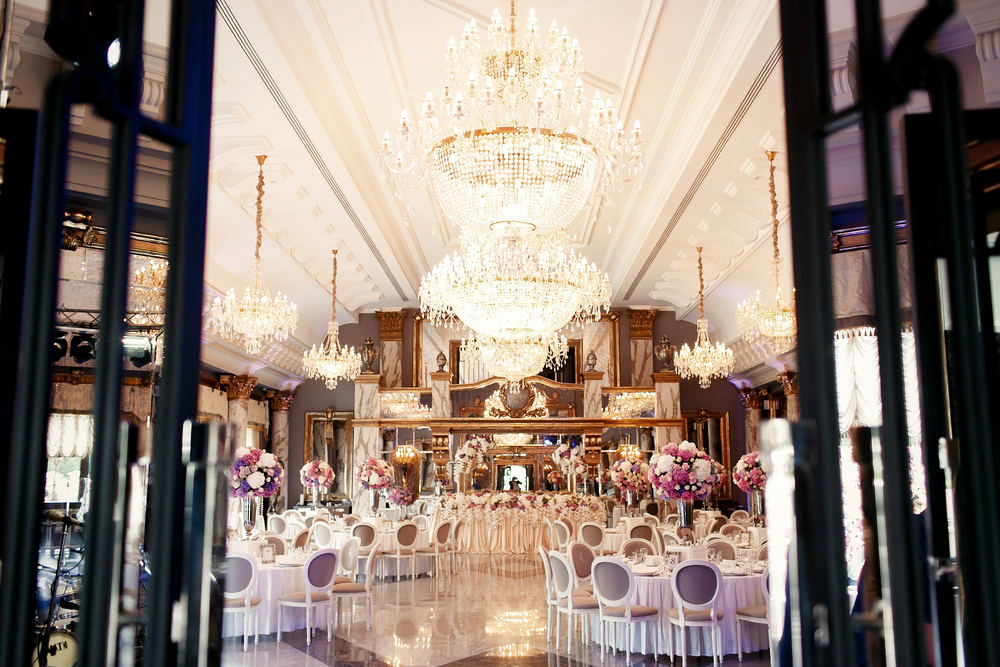 Pros
Weatherproof
Having a wedding inside eliminates the unpredictability of nature. This means that you don't have to worry about the weather. Whether it's raining or shining, an indoor ceremony is bound to continue.
Minimal Logistical Issues
Many of the things you need are easily found in an indoor venue. This is because most event places are constructed to accommodate party or conference requirements. It also means that you don't have to worry about much of the logistics.
The following amenities are easily available and accessible in an indoor venue:
Electricity and corresponding outlets and/or plugs

Air conditioning

Functional sound systems

Lights
Inclusive Services and Amenities
Many event places offer their catering services in conjunction with the use of the venue. Some venues take this a step further and provide areas and amenities to help the program flow smoother. For instance, dressing rooms may be provided for the bride and groom to make on-the-day wedding preparations much easier. If you're choosing an indoor wedding venue, ask which amenities and facilities are included in your chosen package.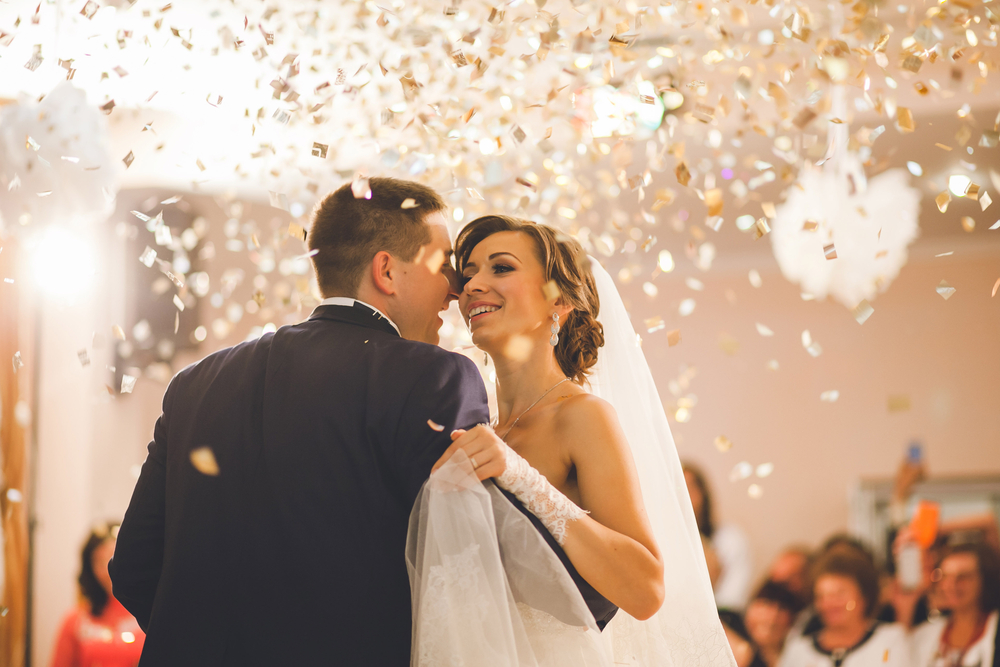 Cons
Limited Space
Indoor venues can be huge–but it doesn't have the open space of an outdoor venue. While there are venues that can accommodate 100 people, these are bound to be pricier. If you have a guest list that is upward of 200, then you'll be incredibly restricted in an indoor space.
Artificial Lighting
Unless your venue has large windows, natural lighting may be scarce. This means that your photographers will have to depend on indoor and artificial lighting to capture beautiful moments. Working with an experienced photographer is a must.
Another thing to note is that unlike outdoor areas, picturesque backdrops are quite limited. But that doesn't mean you won't have good wedding photos! With the right techniques, your photographers can capture breathtaking photos of your special day.
What to Look For in a Wedding Venue
Whether you're having an indoor or outdoor wedding, choosing a venue requires a checklist. With a checklist, you can easily track your non-negotiables and stay organized when touring venues.
From inti, here are some things to consider when selecting the site for your special day: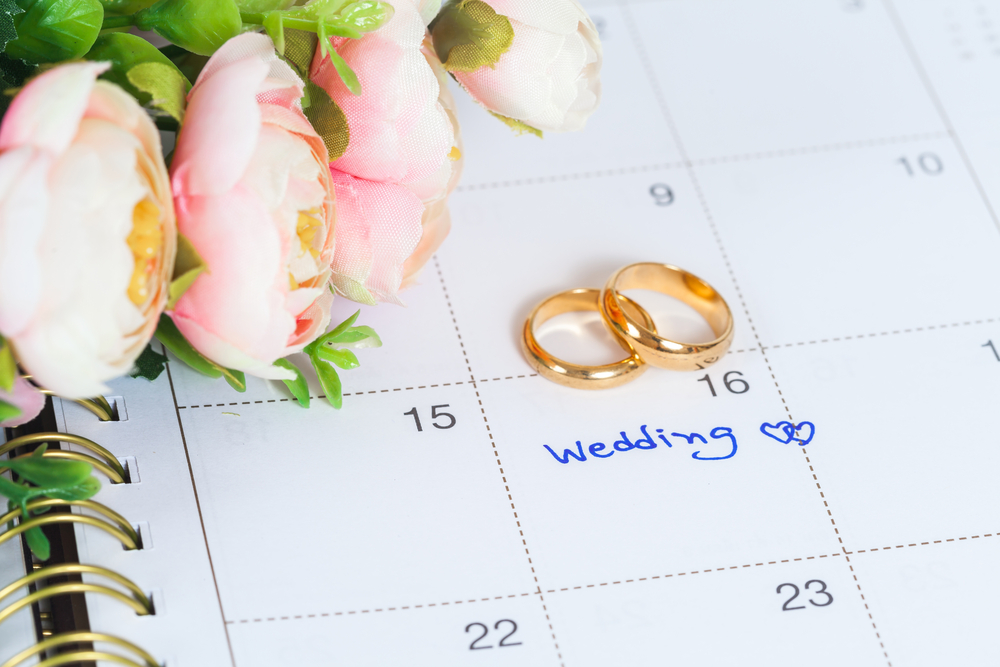 Date and Time
The schedule of your nuptials plays the largest factor in your choice as it impacts a lot of factors. Date and time contribute to what to expect for your nuptials–including weather and activity choice. These factors also help determine whether you'll go for an indoor vs outdoor wedding.
For weddings scheduled during the rainy season, venues with a roof are necessary. Similarly, well-ventilated areas are a must if you're going to have a wedding between March to August. The date and season of your nuptials also tell you which flowers and decorations are appropriate and available.
Aside from the date, you also have to consider time. Ceremonies that take place in the evening will benefit from more mood lighting, while morning weddings need protection against harsh sun rays. Before you finally decide on the venue, confirm if the place has enough measures for your needs and potential emergencies.
Location
When choosing a wedding venue, it's important to remember that location matters!
Distance, area, and accessibility are key considerations to keep in mind as you choose between various locations. As a general rule, it's best to select a location that your guests can easily find.
Here some other considerations to note when choosing a location:
Accessibility

Availability of transportation

Distance from your and your guests' accommodations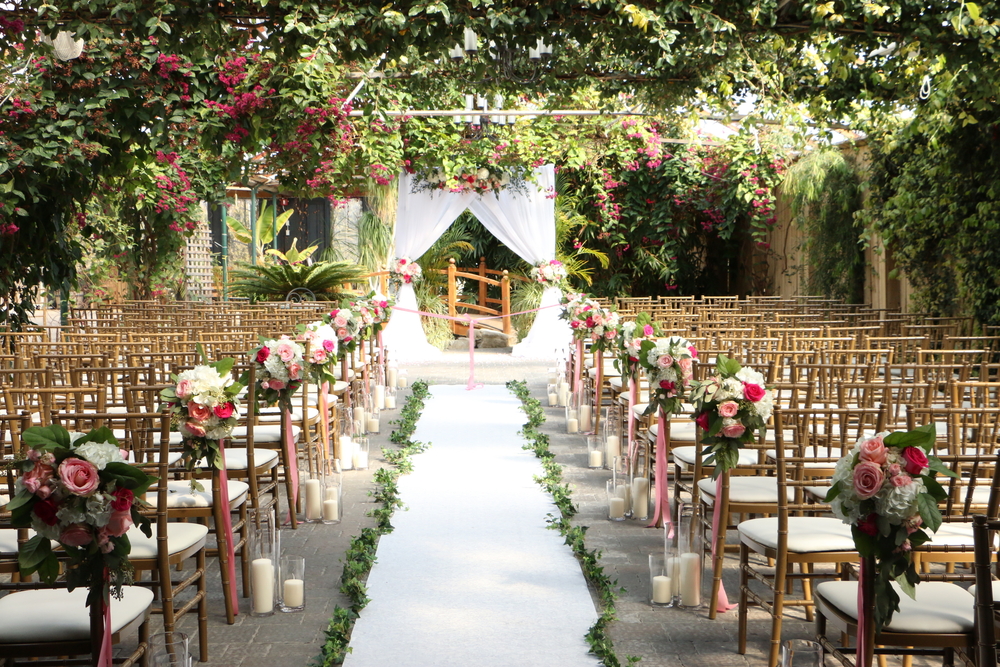 Size
It doesn't matter if you're having your nuptials inside or outside–you'll need a space that can accommodate all of your guests, vendors, and decor.
Today, there's a wide range of venue options available for various celebrations. This means that you won't have to be limited to traditional or well-known wedding venues. In fact, if you're searching for intimate wedding venues in the Philippines, you can even consider your own home! As long as you and your guests fit, then you're good to go!
Control
When we speak of control, we're talking about how much you want to personalize your wedding. Custom touches should always be expected in a celebration as personal as a wedding–but not every venue will be able to accommodate all your touches. If we're comparing indoor vs outdoor weddings, then consider how much you want to control your wedding.
Indoor wedding venues allow a certain amount of creative control to couples, especially in terms of decoration. Couples can easily pick the flowers, color palette, and lighting that they want. The opposite is true for outdoor weddings.
While all wedding venues will allow you a certain degree of flexibility, it's best to consider just how much you need to personalize. Also remember that some decorations will work better in certain environments. For instance, some flowers are better suited as indoor decorations while others can work as accents in an outdoor wedding.
Price
Your wedding budget is a huge determining factor when choosing a venue. There's very little that you can do if a place goes beyond your budget. As a rule of thumb, it's best to look for gorgeous yet affordable wedding venues.
Formality and Other Matters: Are Outdoor Weddings Less Formal?
Establishing the formality of your wedding can affect your choice of venue. For formal weddings, it is quite logical to choose among the long list of fancy wedding venues. But does that mean sticking to indoor options for the full glitz and glam experience?
Definitely not!
In terms of formality, outdoor weddings do not necessarily mean having a casual wedding. In the context of indoor vs outdoor weddings, both can be casual or formal. The biggest problem you'll face isn't just how formal you can go, but how well your wedding outfits work with the venue. A full ball gown will be difficult to move in when you're in an outdoor venue.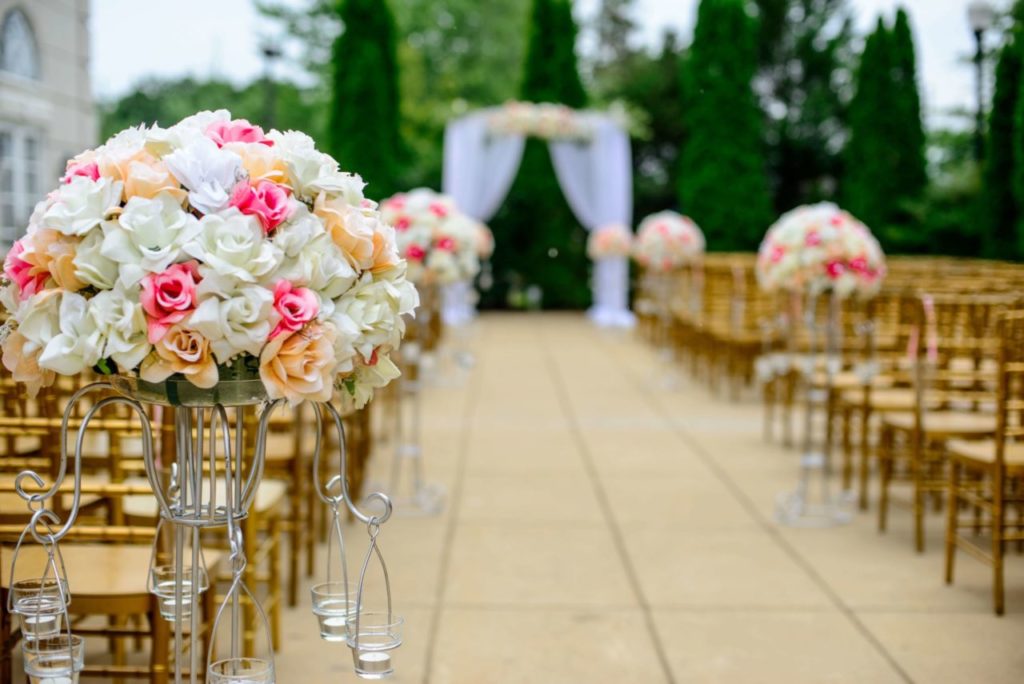 When to Schedule Your Outdoor Wedding
If you're determined to make an outdoor wedding work, then make sure you've planned things out accordingly. Contingencies aside, there's one thing that you should plan around when scheduling your wedding: the seasons. Considering the seasons makes planning for emergencies and possible scenarios a little easier.
For couples who are planning to have their weddings in the Philippines, determine which scenario is optimal for you. If you're going for a summer wedding, pick a date between March to May. On the other hand, weddings in December to January are usually cooler.
If you're planning on having your wedding abroad, then remember that you're not just working with two seasons. You'll also have to contend with spring, autumn, and winter. Generally speaking, it is ill-advised to have an outdoor wedding during the winter months. Depending on which country you'll get married in, you may find suitable options for outdoor wedding venues for various seasons.
The Perfect Time, The Perfect Place
At the end of the day, deciding between indoor vs outdoor weddings depends on one thing: your preference.
Your special day is just that–yours. If you find a place that speaks to you and your partner's heart, then the best thing to do is to go for it! Whether you're having a gorgeous sunset ceremony or an exclusive affair, as long as your hearts are aligned then it doesn't matter where you say "I do".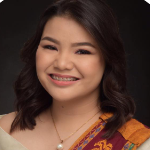 Joey Cole is a digital content writer from Laguna. When she's not looking at her task list, she's probably obsessing over another anime show, looking at pictures of food, or adventuring all over Faerun with her online DND friends.