Weddings are always a fun occasion to get dressed and look our best. With modern couples becoming more and more progressive, there are fewer fashion rules to worry about when it comes to choosing what to wear in a wedding – but that's not to say you should completely ignore the wedding dress code (if the couple has one).
Here's a complete guide for female wedding guest attires!
What Colors Should I Not Wear to a Wedding?
First things first, DON'T WEAR WHITE. Yes, that warrants the all-caps and I cannot stress this enough. White is strictly off-limits when it comes to weddings (unless the couple specifically tells you to come in white) as the color is reserved for the bride and she deserves to have her moment. It would be poor taste to steal this from her by wearing a dress in the same color and being mistaken by someone else as the bride.
Similarly, any shade of white is also off the table such as eggshell white, champagne, cream – you get the picture. While not strictly white, these hues still register as white on camera so it's best to steer clear of them. Colors such as all black and clothes that are overly sparkly or heavily metallic should also be off the table when deciding what to wear as a wedding guest. You don't want to come off as too flashy, especially when you want all eyes to be on the couple.
If you're choosing between light-colored dresses to wear to a wedding, stick to neutrals like taupe, blush, or light blue.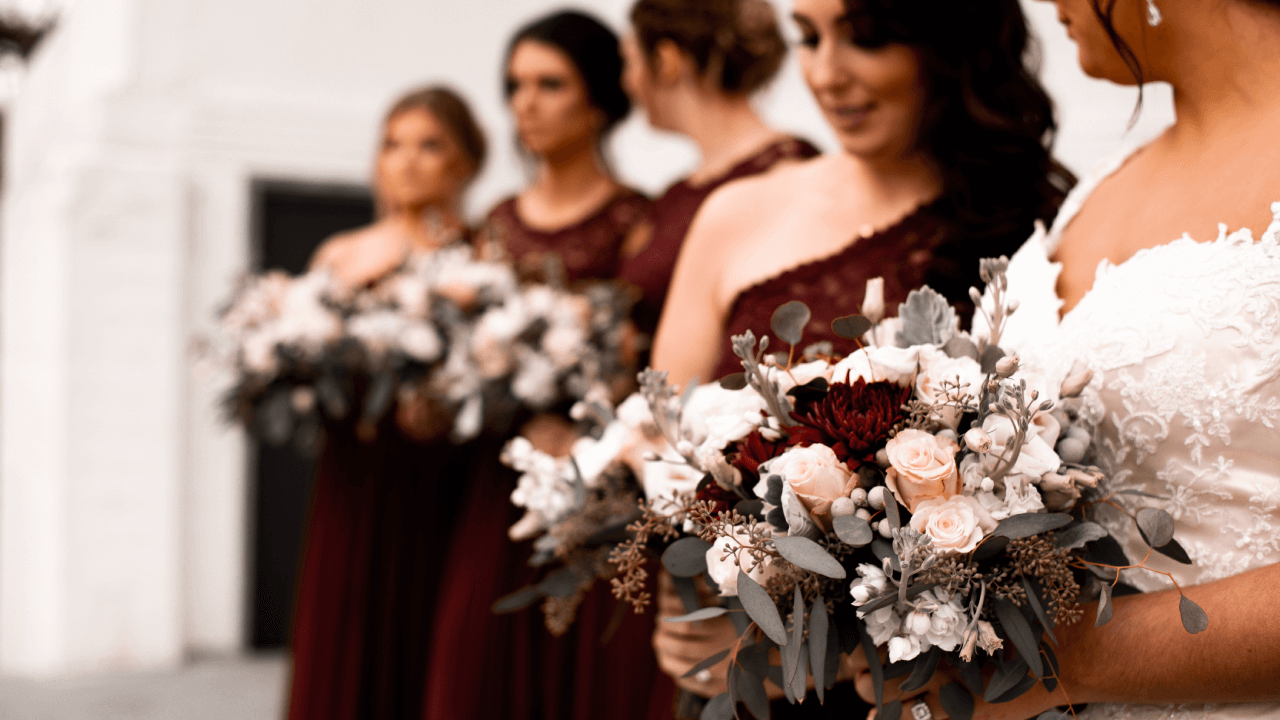 What to Wear to a Filipino Wedding with a Dress Code
Does the wedding invitation include a wedding dress code? Terms such as semi-formal, dressy casual, and black-tie can be tricky to pin down.
Formal attire may be the most common wedding dress code, but there are other ones that are a bit more ambiguous. Let's decipher each one of them in this handy guide:
White-tie
This wedding dress code is the most formal one – think of presidential state dinners! Dresses to wear to a white-tie wedding include a formal floor-length gown – no exceptions! Pair your dress with heels, simple yet elegant jewelry, and a clutch.
Black-tie 
When choosing what to wear as a wedding guest to a black-tie event, opt for a formal floor-length gown. If the reception is to be held outdoors, a sophisticated cocktail dress may suffice. For non-dress wedding outfits, you can wear elegant pantsuits.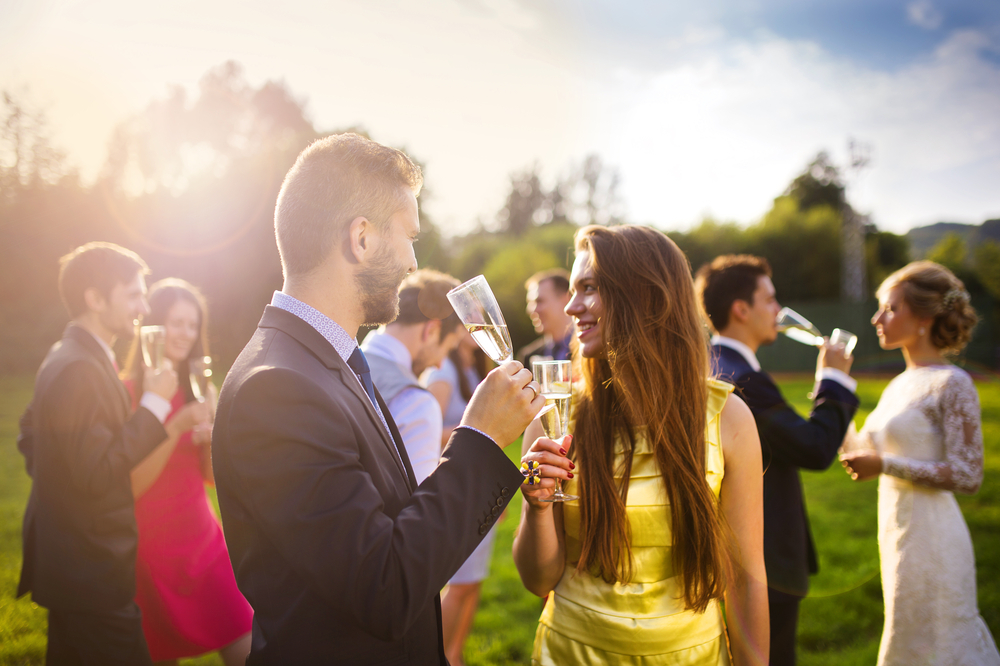 Cocktail
A small step above semi-formal though it's not as stately as white-tie or even black-tie. If you're choosing what to wear in a wedding with this dress code, make sure your outfit is a balance between elegance and comfort. Instead of a floor-length dress, go for a knee-length, tea-length, or midi dress. It's still important to look polished and classy, but don't wear something too fancy or embellished that you take the attention away from the newlyweds.
Dressy casual or semi-formal
Part of choosing what to wear when attending a wedding is taking the time of the wedding into account. For an evening wedding, go for darker and more formal colors. For a daytime event, it's best to opt for light colors and fabrics. Try a dressy skirt and top or a below-the-knee dress. An elegant pantsuit is also ideal for a dressy casual affair.
For this wedding dress code, floor-length gowns would be inappropriate. Pair your outfit with heels, formal flats, and nice wedges. If the reception is going to be held in an outdoors venue and you'll be walking across a lawn, avoid stilettos and pumps as they will likely get stuck in the grass.
Casual
This wedding dress code indicates the wedding will be held on the beach or any other garden venue. When choosing what to wear as a wedding guest, you can be more laid-back in your choices. But keep in mind that tank tops, shorts, and jeans aren't appropriate unless that's specified in the invite. A summer sundress is appropriate, as long as it's not overly formal. For footwear, wedges or dressy sandals are perfect. If ever you think it will get chilly, feel free to bring a cardigan or a shawl.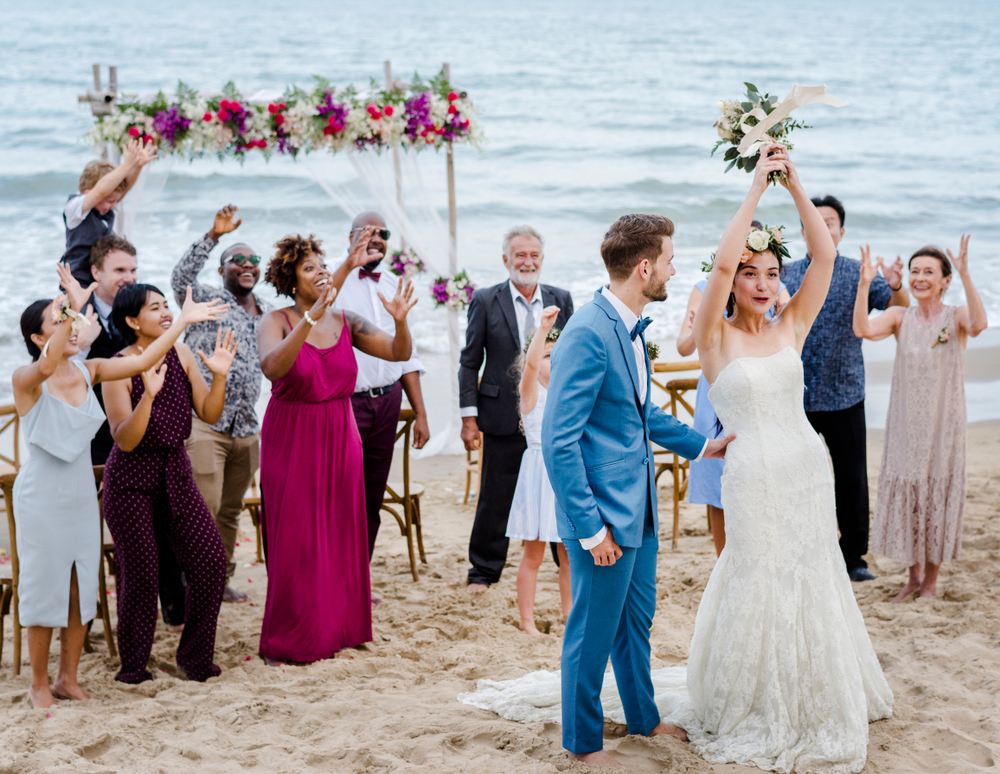 Tropical or Beach
Beach weddings are usually hot and humid affairs, so you have to dress accordingly. Look for cotton sundresses, high-quality rompers, breezy maxi dresses, and nice wedges or sandals. Think linen, chiffon, cotton, and organza blends that will help keep you cool under the sun. Avoid wearing flip-flops as those can come off as too informal.  If the weather is blazing, consider wearing a sunhat to top off your look.
Wedding Dress Code: Major Do's
Do Follow the Dress Code
While weddings and couples, in general, have gotten a lot more lenient about dress codes, I have attended quite a few that were the opposite.
Some couples will want their guests to come in a SPECIFIC color palette or motif to match their wedding's theme. If this is the case, make sure you follow it as best as you can.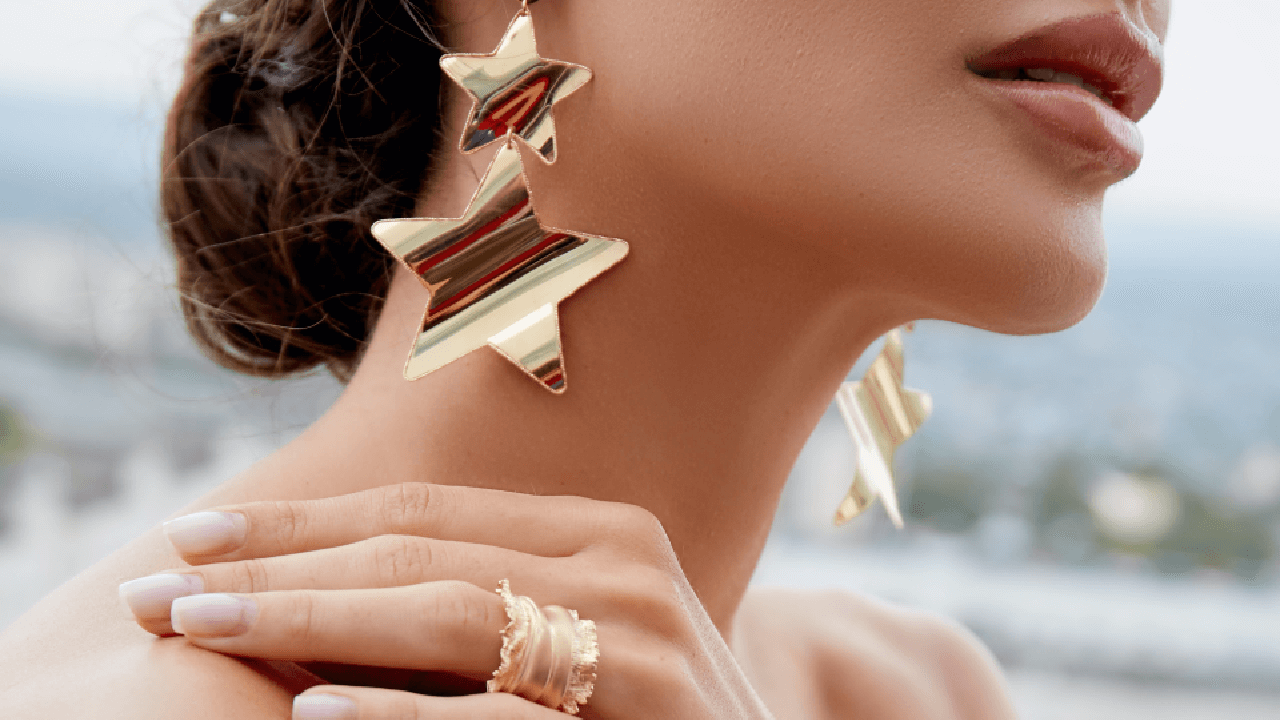 Do Cover Your Shoulders
Churches have become less strict about this rule, but some still do require women to cover their shoulders. Don't worry. This doesn't mean you have to go for a full-capped dress when attending a wedding! Wear whatever dress or outfit you intend to wear (but remember the rule we just talked about above!) but bring a shawl you can use to cover up your shoulder while you're in the church.
Modern weddings incorporate quite a few fun games during the wedding reception program so having a shawl around your shoulders could get in the way of the fun and excitement. Just remove the shawl once you get to the reception venue and sling it around your chair or leave it in your car, so you don't lose it!
Wedding Dress Code: Major Don'ts
Don't Wear Something Too Revealing
We all want to look our best at a wedding and sometimes, this involves a bit of sexiness. Be careful of showing too much skin, however. While we're all about female empowerment and loving yourself, again, today is not about you. Remember to be respectful about your sartorial choices. There may be conservative titas and little children who may find your daring outfit offensive.
At the end of the day, remember that a wedding is a sacred ceremony, not a fashion show. If you want to show off some skin, consider mesh elements or tasteful cut-outs instead of full-on plunging necklines or backless dresses.
Don't Match the Bridal Party
Okay, admittedly this is only something I learned when I was in my 20s. Growing up, my mom always made us dress in the colors of the wedding party. To her, it showed the couple that we put a lot of thought into our outfits and that we wanted to belong.
Apparently, this is a big boo-boo in many wedding etiquette books!
When picking your outfit as a wedding guest, you should AVOID the colors of the wedding party. This is often easy to do as many Filipino weddings will include the wedding colors in the invites or e-vites.
The bridal party (aka the entourage) is the couple's closest group of friends and is special to them. They've been carefully selected and hold a place of honor as distinguished by their outfits. You don't want to force your way in by wearing outfits that mimic theirs or steal their thunder in any way.
Instead of matching the color scheme of the wedding, choose a color that complements the color scheme. For instance, if the color scheme is gray and blush, a nice taupe dress would look beautiful in pictures.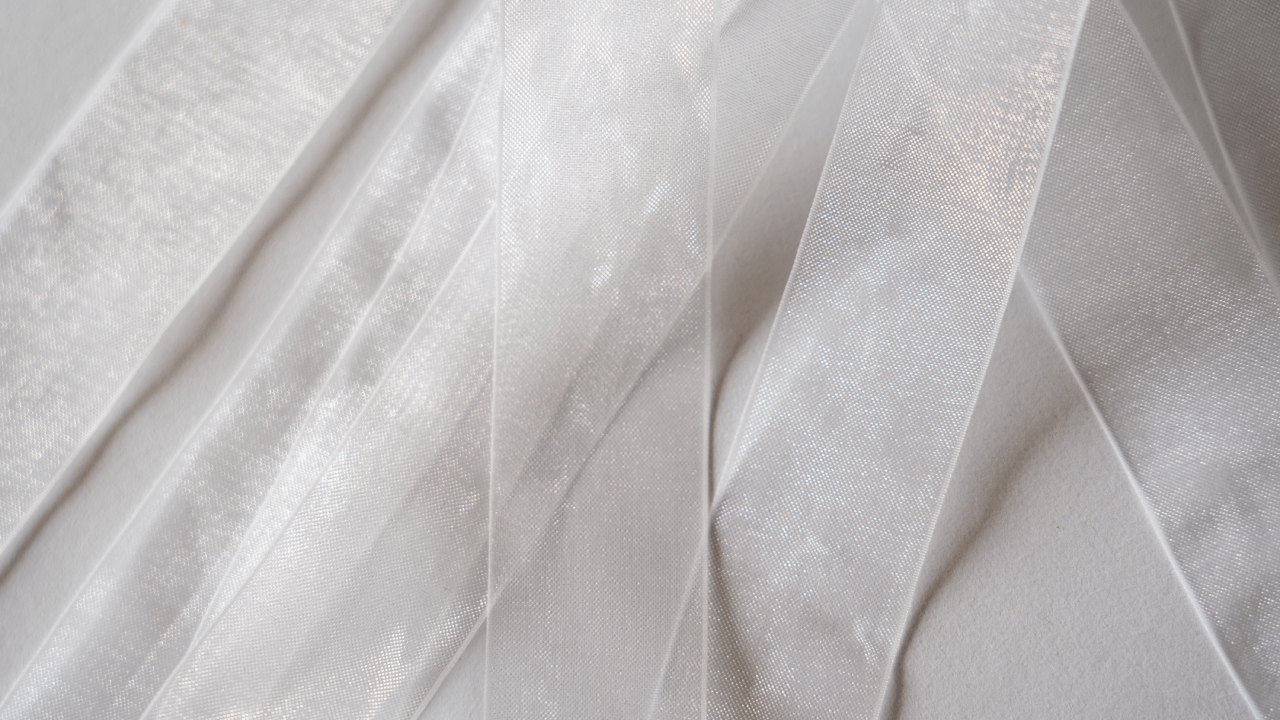 Don't Wear Anything Sheer
I get it. Sheer can look great but it's kind of tricky… and a traitor. It looks perfectly fine and opaque but in certain lighting, it can quickly become super revealing and see-through. Before committing to a beautiful sheer dress to wear to a wedding, make sure you try it on in a bunch of different lighted areas (both natural and fluorescent) to ensure nothing shows through. To be extra safe, take a few photos with your phone so you can carefully examine the dress.
If you really want to wear something sheer, maybe go for sheer details like sheer sleeves instead of a sheer skirt so it's tastefully done.
Don't Be Too Casual
In the days of our lolas and even moms, if you were invited to a wedding, you had to bring out your best formal attire. These days, pants for women are perfectly acceptable. I personally love a good pantsuit and think it can be more elegant than some gowns if tailored properly.
That said, there are still certain types of pants that should not be worn at weddings. Even if the wedding is a casual one and the bride and groom are a totally chill couple, please, don't wear jeans. Make an effort to dress up and be respectful to the couple. The same goes with yoga pants and sweats.
Don't Wear A Sparkly Dress
Avoid drawing too much attention to yourself with overly flashy details and embellishments on your dress such as sequins and metallics. Having a beaded dress is okay but attending a wedding in a head-to-toe bedazzled dress is too much. Again, it's not your day to shine (pun intended).
If you really want to up the glamour, you can go for a textured dress such as one that features lots of flounces or ruffles that adds a lot of interesting details without upstaging the bride.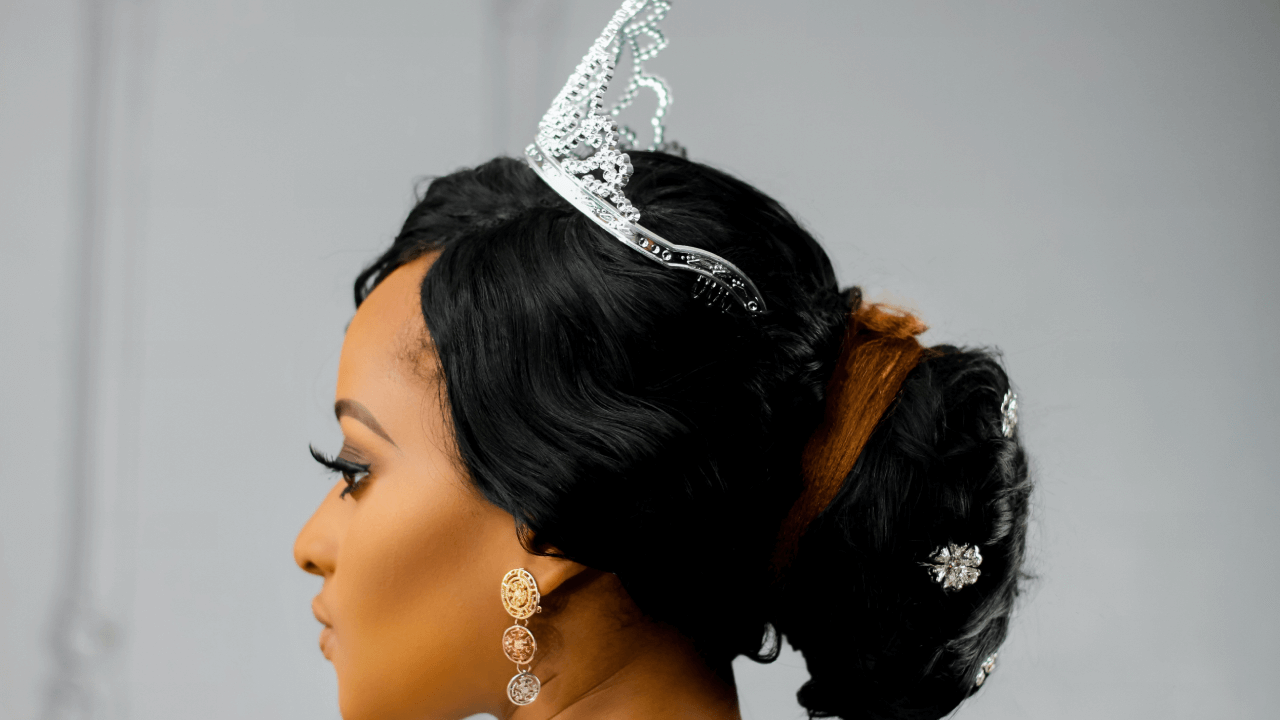 Don't Wear A Tiara
If you're rich enough to even own a tiara, you may want to leave it at home for this event. Again, the spotlight shouldn't be on you. Instead, go for jeweled barrettes or a headband for a similar but more subtle look.
Don't Wear Flip Flops
Even if the wedding is held in the middle of a garden and you don't want your heels getting stuck in the grass, it's best to leave the flip flops at home. For beach weddings, unless specifically stated in the invitations, it's still best to avoid wearing flip flops. If the wedding is set in a garden or at the beach and has a casual dress code, opt for stylish flats or dressy sandals instead.
Come as You Are But Don't Forget to Dress Your Part
Being invited to a wedding should be considered a great honor. It shows that the bride and groom consider you to be an important part of their lives as a couple and want to mark a momentous day in their relationship with you. Show your gratitude by being respectful when it comes to what you wear to their wedding. Of course, you want to look your best while feeling confident and comfortable, but you also have to be mindful of the couple's wishes as well. At the end of the day, a wedding is a sacred event, and you have to treat it as such, especially so in the Philippines where churches are a little more conservative.
Don't forget to be the proper guest by bringing a gift the couple will love and find useful!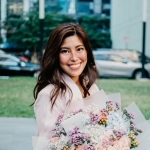 Nikki is a petite, part-time marketing copywriter, and full-time unicorn-chaser with a thirst for exploring the big world. She's on a quest to find the best food, people, and experiences that life has to offer. When she's not busy discovering new cities, she tries to make the world a better place one cookie at a time.