Christmas is the season of giving, and there's no gift more precious than the gift of marriage. If you're thinking about popping the question this Christmas, you're in good company. Every year, thousands of couples worldwide choose to say "I do" at Christmastime. If you're looking for creative ways to propose this Christmas, you've come to the right place. We've put together a list of some of our favorite romantic Christmas proposal ideas, from simple and sweet to downright over-the-top. So read on and get inspired!
Romantic Christmas Proposal Ideas
Plan a Christmas Scavenger Hunt
You've planned the perfect Christmas proposal, and you're ready to pop the question. But how? A scavenger hunt is a great way to add a little fun and excitement to the big moment.
Start by hiding clues all around your town or city. Each clue will lead to the next, until finally, the last clue will bring you and your sweetheart to the spot where you'll propose. Be sure to add in some romantic details along the way—a rose petal trail, a love note, or champagne and strawberries—to make the moment even more special.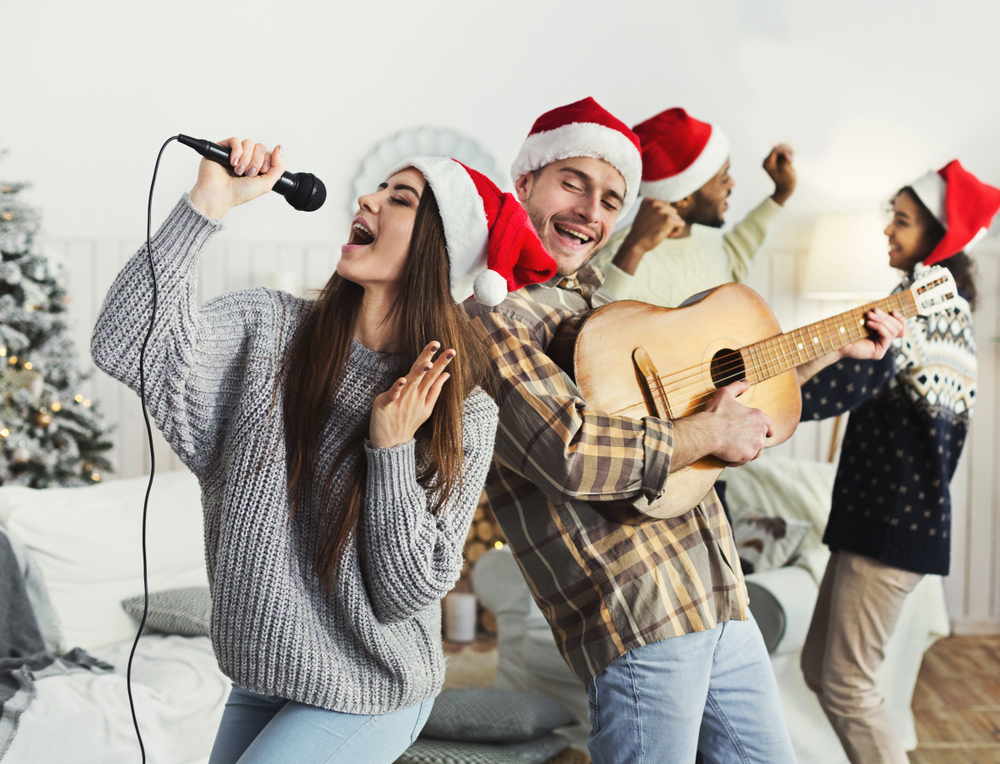 Perform a Special Christmas Carol
Christmas is a time for giving, and what could be more special than giving the gift of love? If you're thinking of proposing this holiday, we've got some creative and romantic Christmas proposal ideas to help you make it extra special.
Why not go all out with a festive version of A Christmas Carol? You could play the part of Scrooge and surprise your loved one with a special performance. Or, if you're feeling particularly crafty, you could make your own movie trailer or even an entire Christmas-themed album! No matter what way you choose, make sure it's heartfelt and personal to you both.
Plan Out a Surprise Christmas Movie Night
Why not make your surprise Christmas proposal through a relaxed movie night? You and your significant other can snuggle up in front of the television with some Christmas movies and popcorn. And when the moment is right, get down on one knee and ask your question.
This is a really sweet way to propose, and it's bound to be a memorable evening for both of you. Plus, it'll give you something to look forward to during the colder months. You can even use the proposal to start a new Christmas tradition as newlyweds.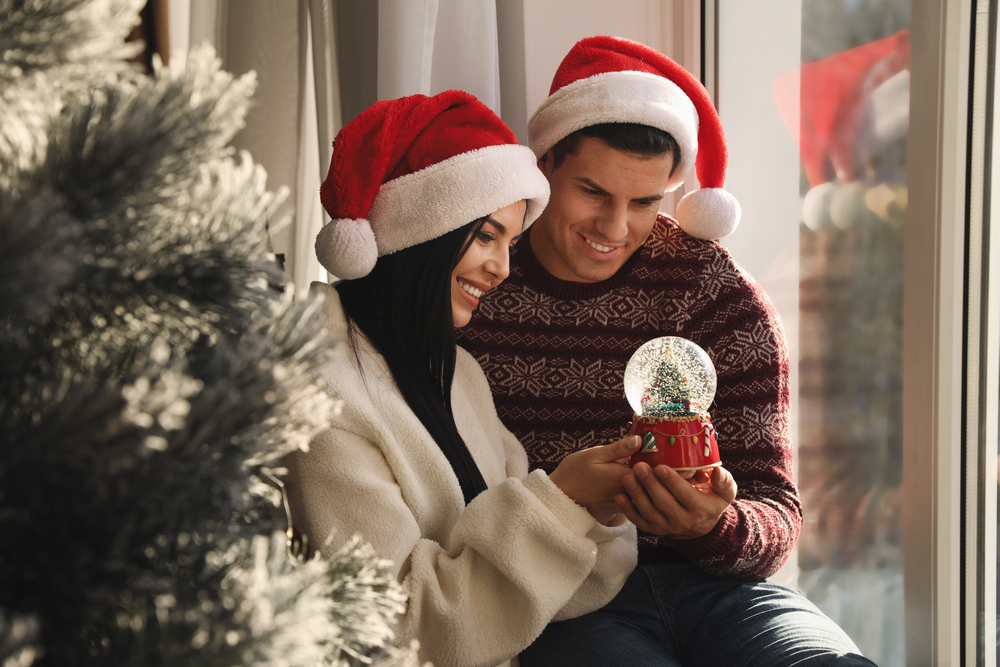 Create Snow Globes With a Special Message
Adding a personal touch to your proposal is one of the best ways to get your message across. One unique way to propose this Christmas — with a special message in it — is with a snow globe! All you'll need is a jar, some glitter and water, and a personalized message crafted with love and care.
To start, fill the jar with water and add some glitter to it. Then you can create your own personalized message, which can be tiny pieces of paper or phrases written on large-cut paper. The pieces of paper should be small enough to fit inside the snow globe, so it looks nice and tidy! Place these pieces of paper into the snow globe and seal them with wax or glue.
Once your snow globe is finished, it's time for you to find the perfect moment to propose: Christmas morning or during family photos in front of the tree? Put in extra effort by giving this as a gift rather than an ambushing proposal; there are many beautiful ways to make this moment extra special– hide it amongst their presents or put it on display during your soiree – either way, they'll be truly touched by this creative gesture.
Spell Your Christmas Proposal Out With Holiday Lights
Put a modern spin on the classic Christmas proposal with romantic holiday lights! Whether you use a string of lights hung up inside or adorn the outside of your home with holiday light displays, it can make for one romantic proposal.
Get creative as you spell out a simple but powerful message like "Marry Me" on your front lawn. Make sure everyone in the house knows what's happening and invite them to join in on the proposal. Be sure to keep an eye out for neighbors who may be looking in!
If you really want to go above and beyond, consider using a projector to project words or symbols onto different surfaces. This is great if you're planning something outdoors; add some sparkle and romance with twinkle lights stretched across trees and bushes.
At the end of it all, ensure you capture this special moment. Have a photographer nearby to snap photos as you pop the question!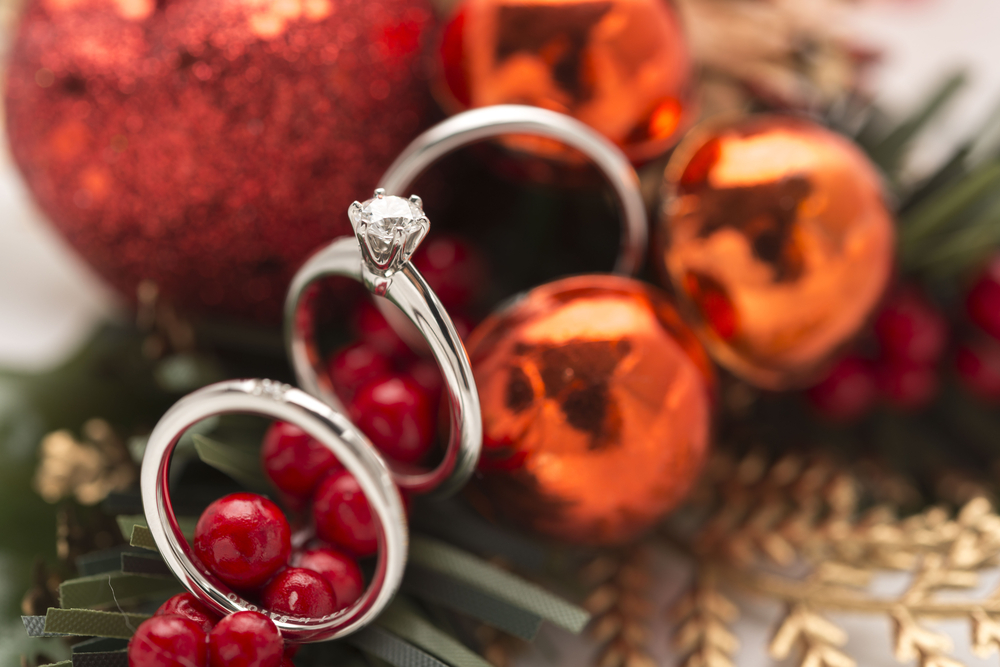 Make Your Christmas Proposal Extra Meaningful With Jewelry
Ready to make the proposal extra special this Christmas season? Consider popping the question with a piece of jewelry. A stunning diamond ring that sparkles will capture the moment perfectly!
If diamonds don't fit your style, you can also opt for a unique stone or a piece of jewelry that's meaningful to you both. A custom-designed item may be the perfect way to express your love, one that says so much more than words can ever say. Check out our guide to engagement rings and alternatives for some inspiration!
No matter what you choose, having a piece of jewelry handy can be quite a surprise and add an extra special touch. Plus, it's a physical reminder of your love and commitment that you both can enjoy for years to come.
Plan Out a Romantic Christmas Stroll
If you're thinking of proposing this Christmas, why not take a romantic stroll? Bundle up and take a walk through your city's Christmas markets or go for a hike on a trail. Whatever route you choose, make sure it's special and memorable. Stop for hot chocolate along the way or take a break to admire the view. End your stroll at a beautiful location—a park, a lake, or even your own backyard—and get down on one knee to ask the big question. Plus, you can commemorate the event by using the same location for a prenup photoshoot.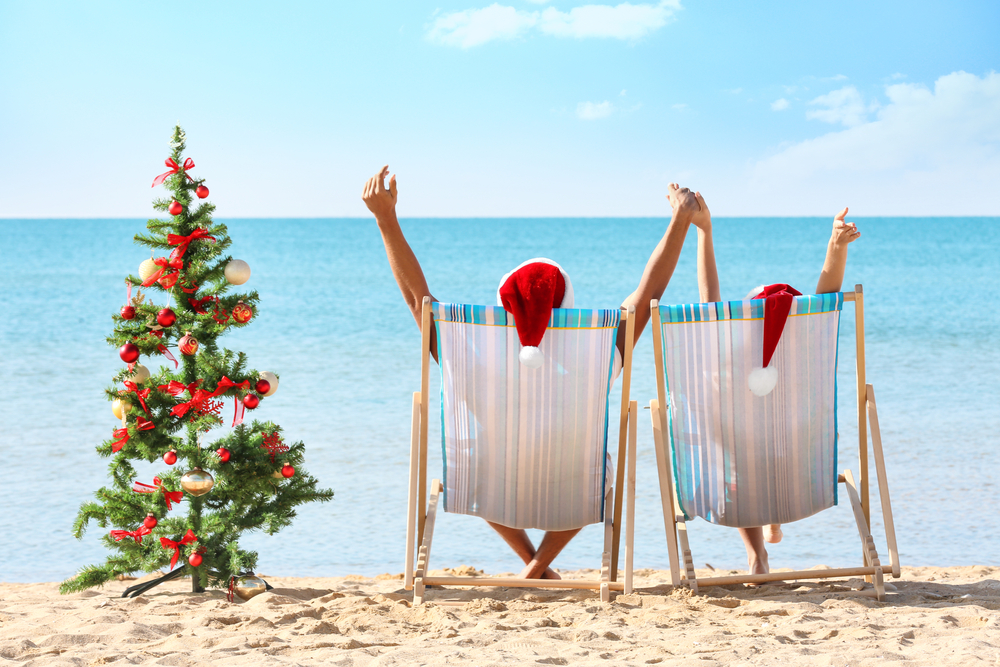 Adventure Away for a Christmas Getaway Vacation
What's more romantic than a Christmas getaway? I'm talking about packing your bags and heading off to a cozy cabin in the woods, jet-setting to an exciting and adventurous destination, or even booking a stay at a luxurious resort.
The great thing about this idea is that you can make it as low-key or as over-the-top as you want. If you're the outdoorsy type, you could plan a hike and pop the question at the top of a beautiful mountain. Or, if you prefer to be indoors, you could arrange for a private dinner in your hotel room and ask the waiter to bring in a dessert with the ring hidden inside.
Hang the Engagement Ring Through a Christmas Ornament
Want a more subtle idea on how to propose this Christmas? Decorate your Christmas tree with proposal-themed ornament. You can either create a clear Christmas ball ornament and drop the ring inside, or you can tie a Christmas ribbon around the ring. Just make sure you remember where you hang it so you don't When your partner goes to put up the last decoration, direct her to where the engagement ring is. When she finally spots it, drop to your knees and pop the question!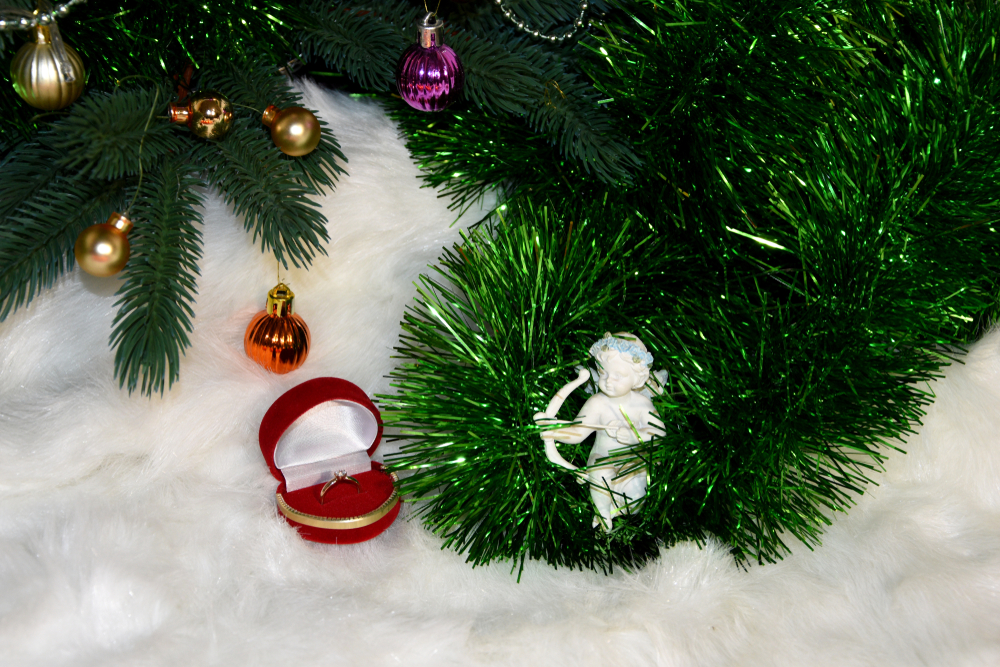 Leave the Ring Under the Christmas Tree
If you and your significant other lean more towards being low-key, this may be the perfect Christmas proposal idea for you. You can just simply wrap the ring inconspicuously – maybe use a bigger box than usual – and wait for the clock to strike 12 for Noche Buena. When people start to exchange gifts, reach for your wrapped box, and wait for your significant other to unwrap it before you ask him or her to marry you.
Celebrate Love This Christmas With These Creative Proposal Ideas
Christmas is one of the happiest times of the year – with people bustling with excitement and families just enjoying the opportunity to spend their free time together. Because of the innate joy that the holidays bring, this also means that a lot of people plan out proposals and engagements right during Christmas time to take advantage of the holiday glow. If you're one of these people, we hope that our creative Christmas proposal ideas have helped you be inspired in planning out your own proposal story. Good luck, and we hope he or she says yes!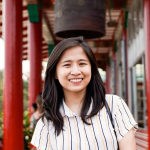 Donna spends 50% of her time writing, and the other 50% napping, snacking, or befriending stray cats.