Wedding finger foods may not be the main culinary event of your wedding, but they sure help in placating hangry guests and keeping the alcohol down during cocktail hour.
If you and your partner are looking for light snacks to keep your guests fed before proceeding to the sit-down dinner, then this article was made just for you. We've listed down some of the best wedding finger foods and some quick tips on making your cocktail hour run as smooth as possible.
Why Have Wedding Finger Food?
Your wedding's cocktail hour is a great time for your guests to take a break before your wedding's festivities continue again, but admittedly, things can get pretty awkward when people don't know each other but are stuck in the same area.
This is why couples often resort to buying alcohol for the wedding and having mixed beverages ready – to help loosen everyone's nerves and break the ice. If the program requires your entourage to perform a number, then you can be sure that they'll be knocking those drinks back, which can only go perfectly with finger foods for your wedding's cocktail hour!
It helps keep the alcohol down and can serve as a testament to how much you care for your guests.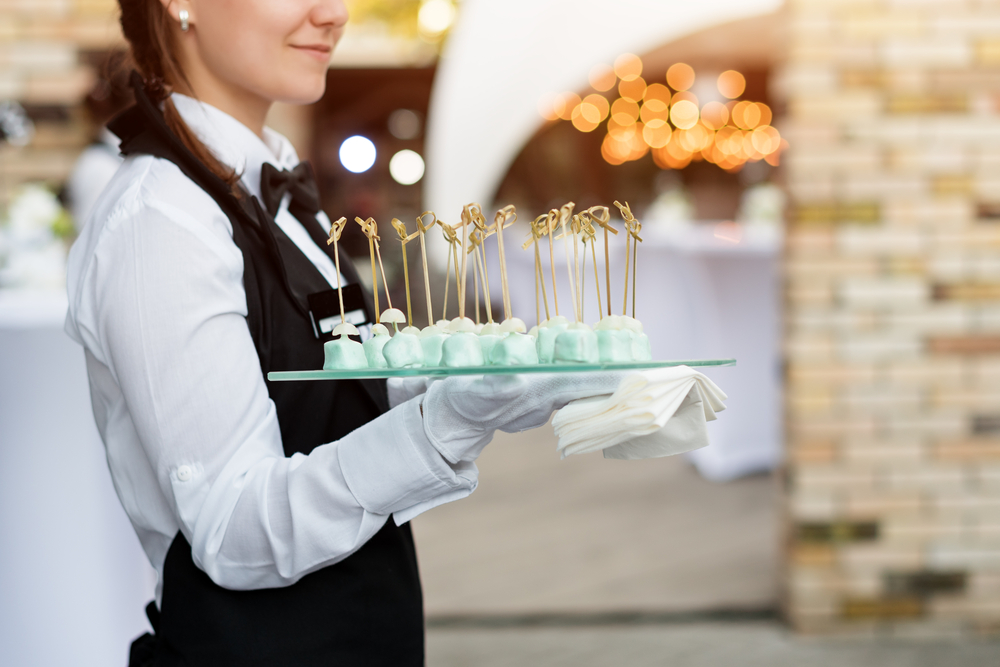 Buffet Style or Waiter Passed?
One of the main questions when it comes to having finger foods served at your wedding is the how.
There are two common ways to serve finger foods: buffet style or waiter passed. Each option has its pros and cons, but you should consult with your wedding catering service beforehand to see which option is feasible for your event.
Buffet-style serving methods are usually cheaper in comparison to the waiter-passed options. Some suppliers will opt to furnish your entire table with the variety of food you've chosen and replenish when needed. This option saves on manpower, and it allows your guests to see all the snacks you've chosen.
Waiter-passed hors d'oeuvres may be more costly in terms of labor, but it proves to be more hygienic because you have someone watching the food and distributing it with the right utensils. However, guests with dietary restrictions may find it difficult to see options that they can consume, because different waiters will carry different finger foods.
Ultimately, the choice between these two options is going to depend on your budget, preference, and wedding reception restaurant venue's space.
Curating Delicious Finger Food
Usually, guests will RSVP and confirm food allergies some time before your nuptials, so keep this information in mind when choosing your wedding reception's finger foods. While you won't need to model your entire menu around them, it's always good to have options that are available for them.
We've listed down below some common food restrictions to consider when planning for your cocktail hour menu:
Vegan
Vegetarian
Halal
Kosher
Gluten Intolerance
Lactose Intolerance
Food Allergies
One way to show your guests that you value their presence is by remembering their dietary restrictions.
You can also talk to your wedding supplier to see if they can provide a small sign for each dish that you've chosen. This helps your family and friends identify what the dish is and prevent accidents by displaying allergens present in the dish.
Wedding Finger Foods
Now, we've come to the main event! Your caterer may already have some finger food ideas ready, but you can always let them know what dishes you'll want on the menu to mirror your flavor palate and favorites.
We've listed below some favorite wedding finger food appetizers you can have at your nuptials.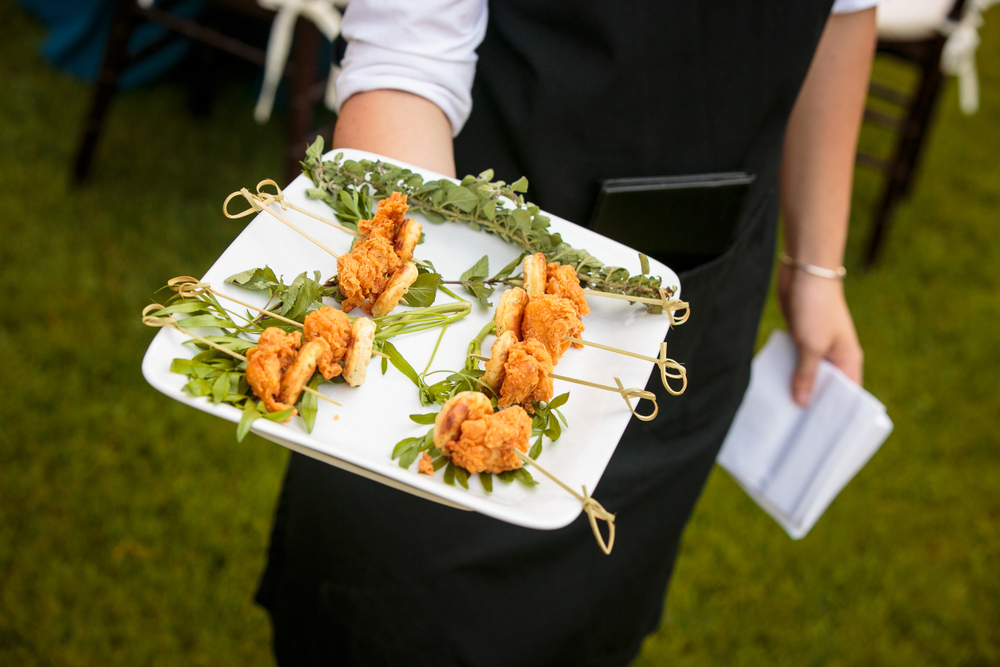 Chicken and Waffles
The breakfast favorite chicken and waffles is a sure hit at any wedding. Generously drizzled with maple syrup, these bite-sized treats are something kids and beer drinkers will love.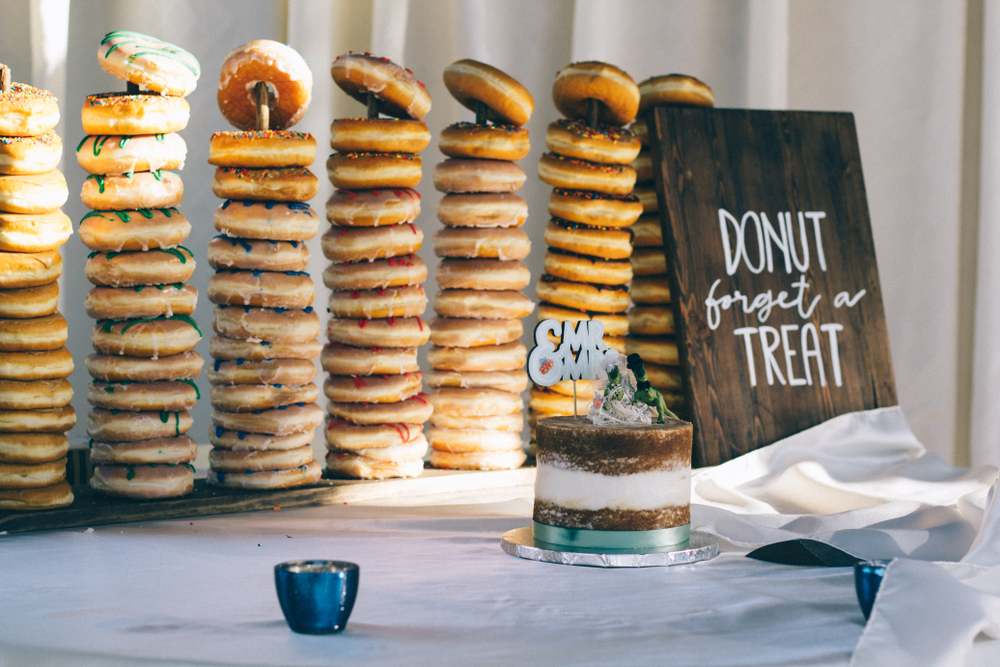 Donuts
Many weddings have been incorporating donut walls into their receptions, and well, can you blame them? Donuts are easy to eat and come in a variety of flavors that your guests can choose from.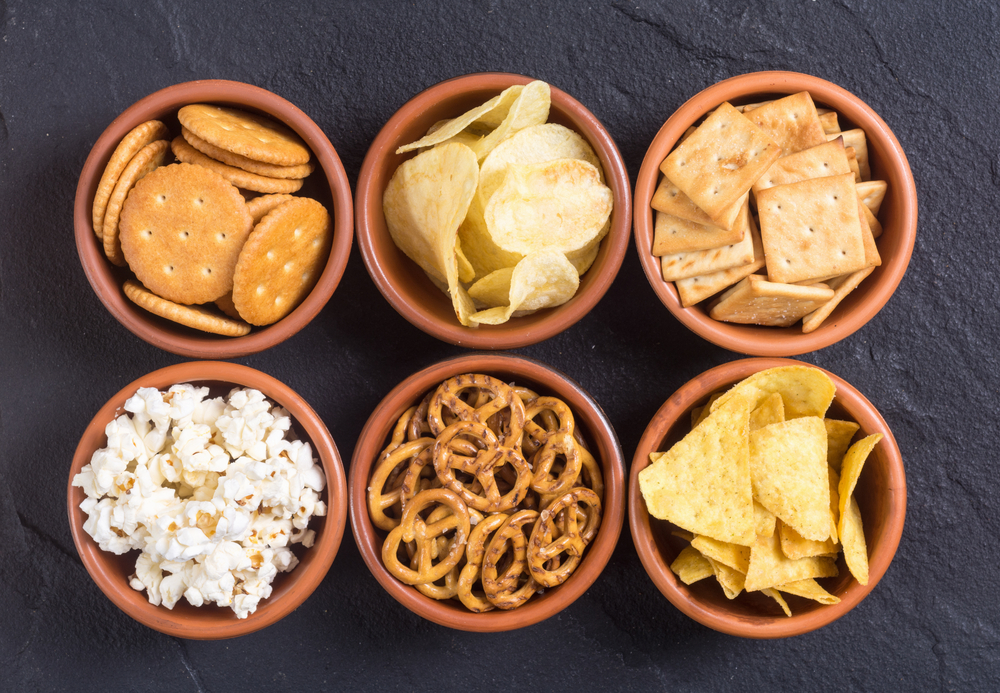 Bar Snacks
They're not called bar snacks for nothing. A mix of salted nuts, pretzels, and chips that are portioned into small bowls that are ready for pick up will always be a welcome sight at cocktail hours. This option is cheap and easy to make, making it a smart option to have.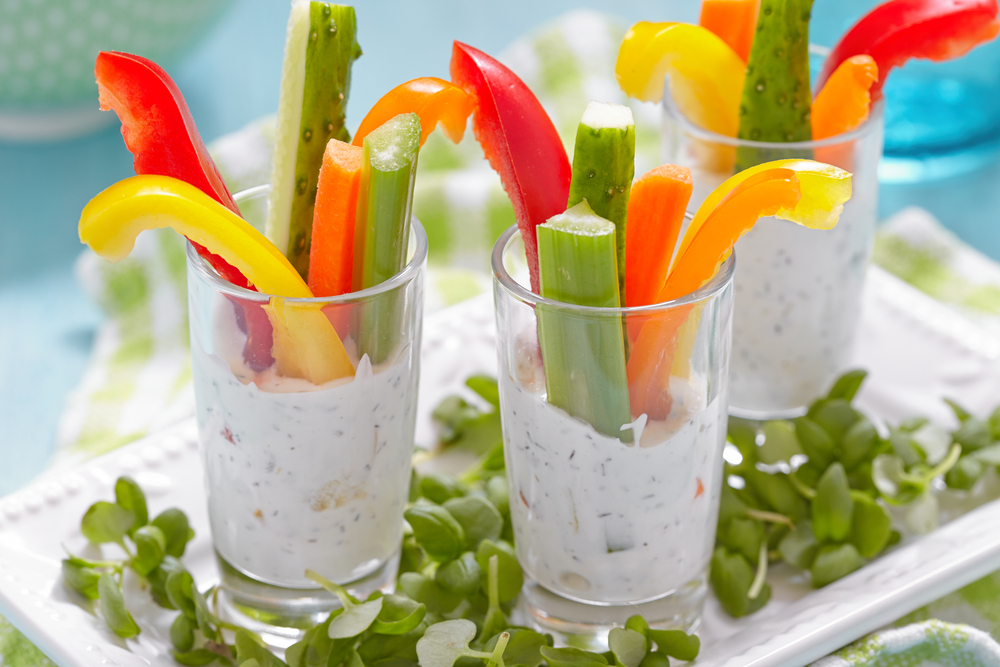 Vegetable Sticks
Healthy and refreshing, you can have vegetable sticks as part of your wedding finger foods menu. Display these healthy treats with a side of hummus or ranch, and watch your guests fawn over them with their cocktails.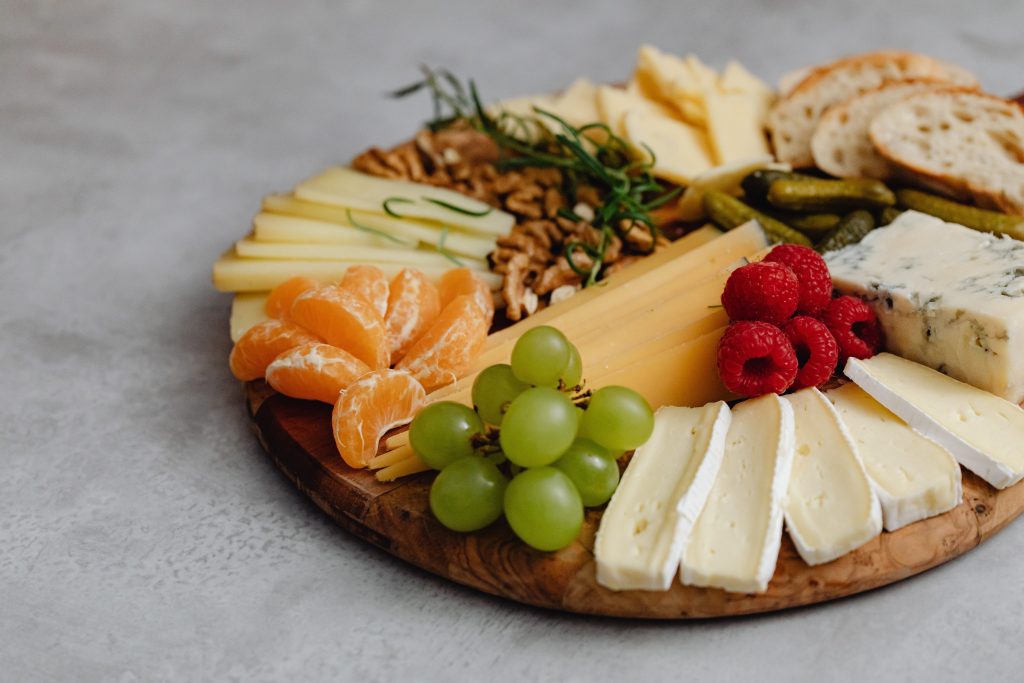 Charcuterie Board
An essential part of any cocktail hour is the charcuterie board. A selection of cold cuts, cheeses, dried fruits, and biscuits will always be a hit for wine and champagne drinkers.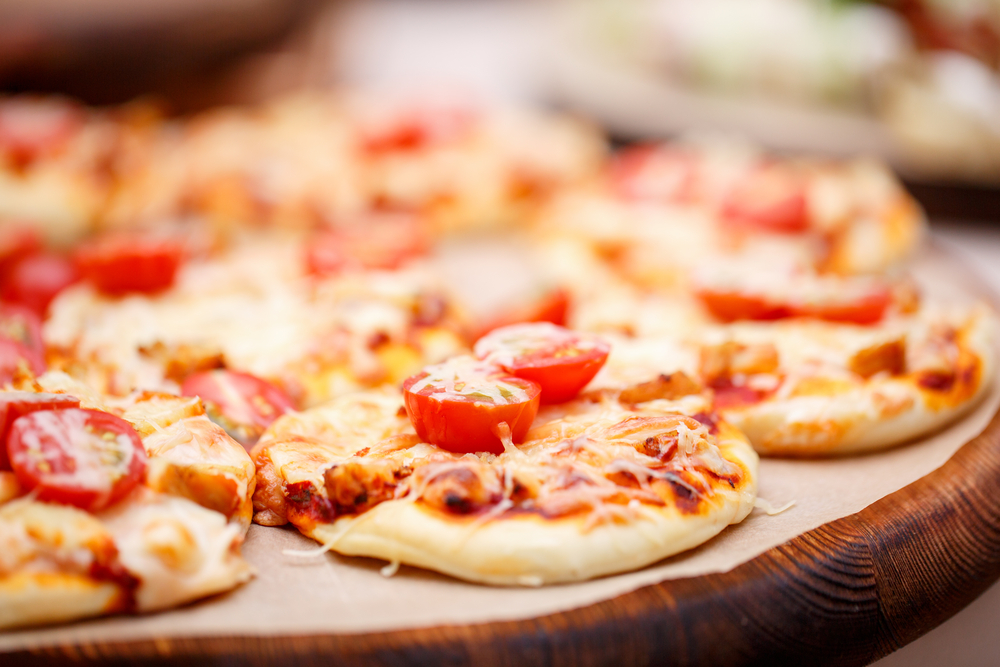 Mini Pizzas
Pizza for cocktail hour? Why not! Not only are pizzas a natural pairing with alcohol, but they're also easy to serve and eat. Switch things up by having different flavors like margherita, pepperoni, and cheese available to your guests.
You can also opt to elevate your pizza offerings by adding options that have smoked salmon, prosciutto, and burrata. Just make sure to have spicy honey on-hand and ready for distribution.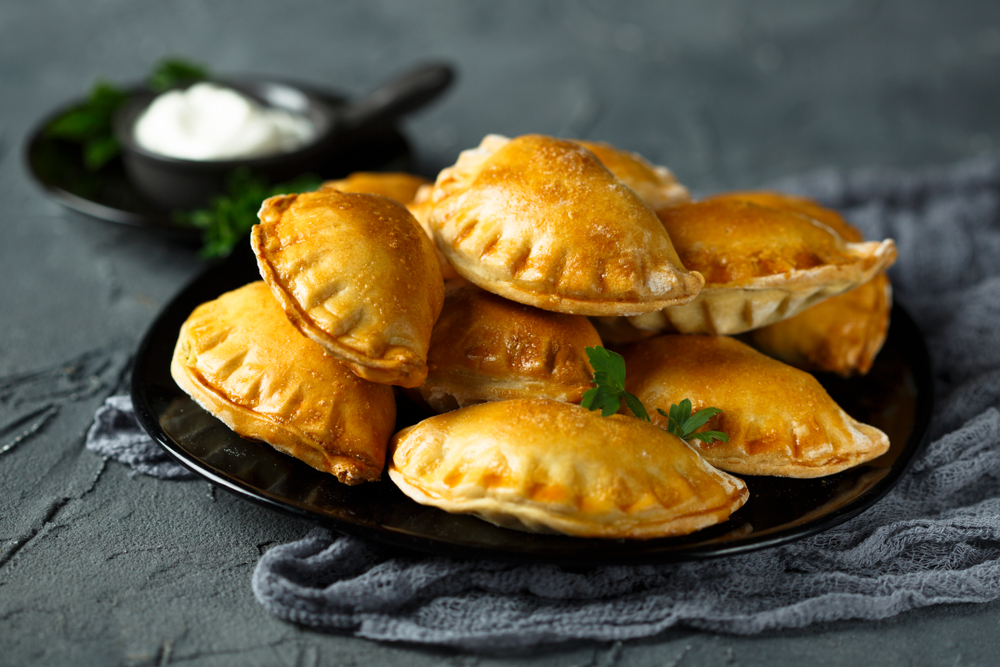 Mini Empanadas
Filling, portable, and delicious, need we say more? Empanadas come in different flavors depending on its origin. These sinful treats are best consumed paired with red wines and wheat beers.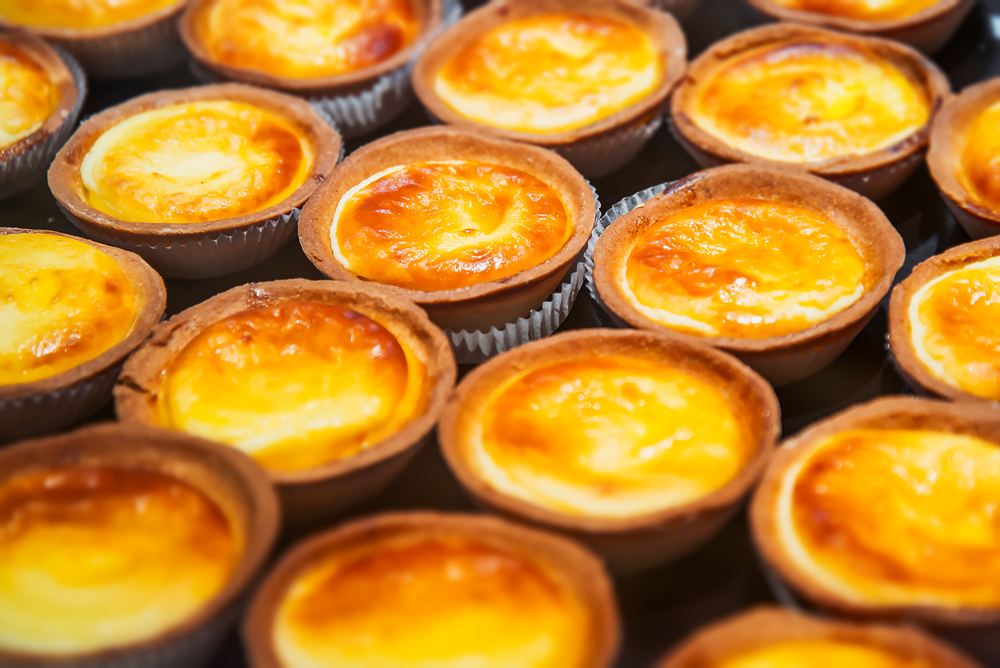 Tarts
The great thing about having tarts at your cocktail hour is that they're small, easily consumable, and not messy to eat. You can also have them in different flavors like custard, cheese, and egg.
You can have your caterer garnish each of these tarts differently so your guests and staff can tell them apart.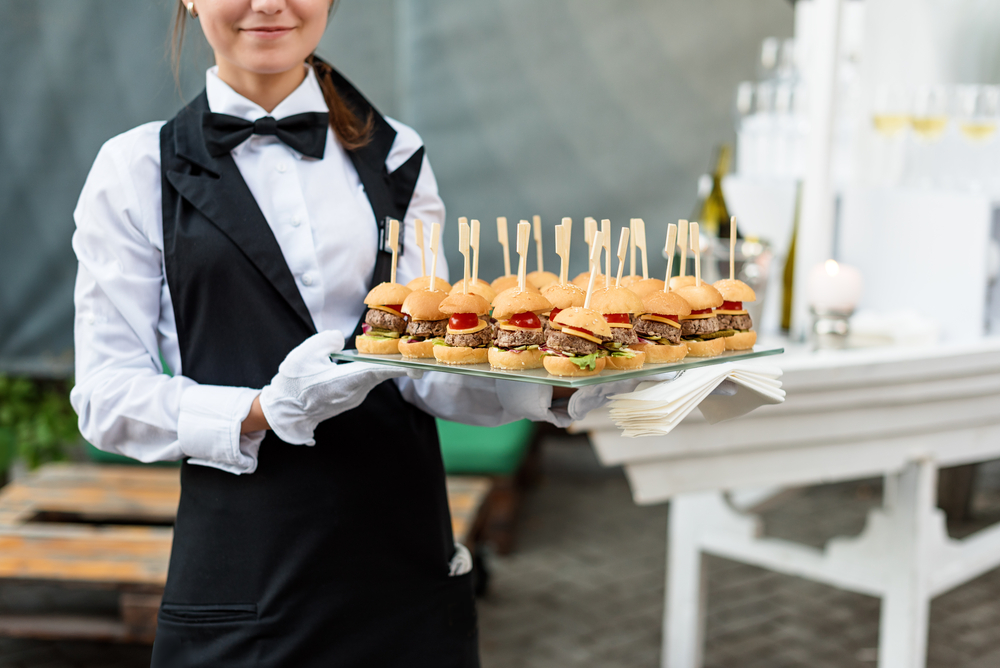 Classic Sliders
Burgers are always a good idea, but having them in a smaller form that you can easily carry around while drinking beer? An even better idea.
Serve your sliders with a pulled pork filling or make it into a classic BLT sandwich. Either way, you'll have guests lining up to fill their plates with these delicious sandwiches.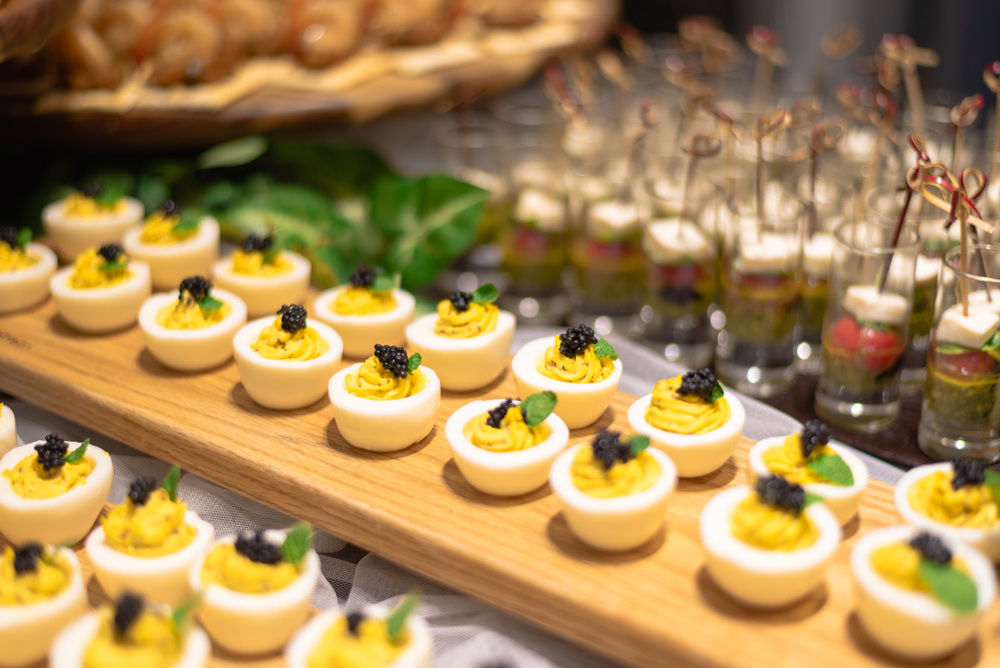 Deviled Eggs
A classic pass-around meal in cocktail hour, the deviled eggs are an oldie but always a goodie. There's a reason they're usually present at events like these, and it's because they're easy to make, but oh-so scrumptious and easy to pair with wines.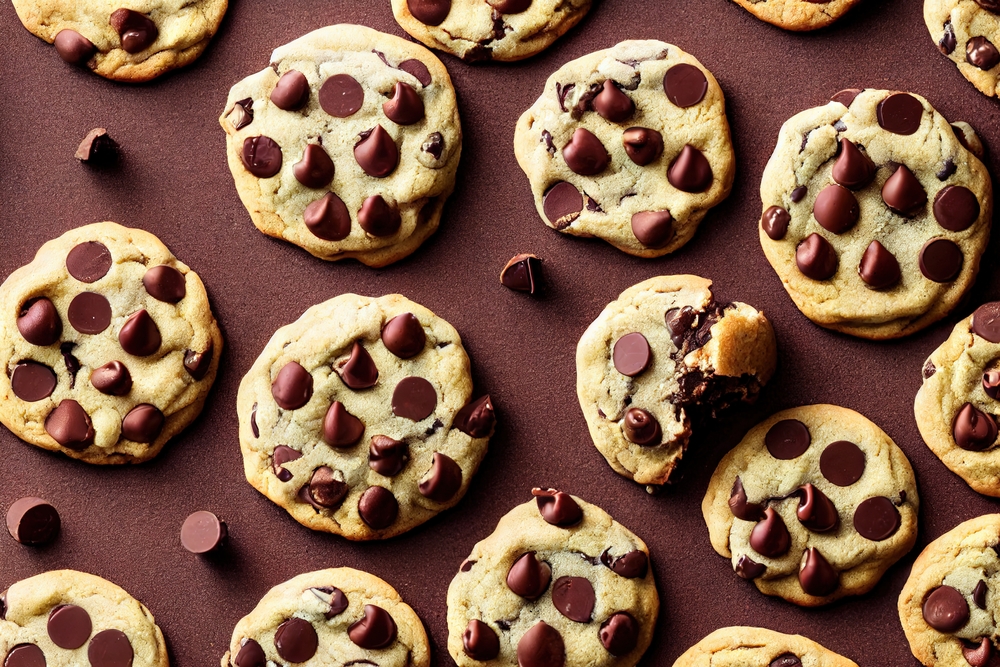 Chocolate Chip Cookies
There's always room for dessert, especially if they're chocolate chip cookies. And while they may not pair well with your wines, they can go perfectly with a shot of Kahlua or Baileys.
If you're saving on utensils, try looking for a cookie cup supplier who can add a fun twist to this classic cookie.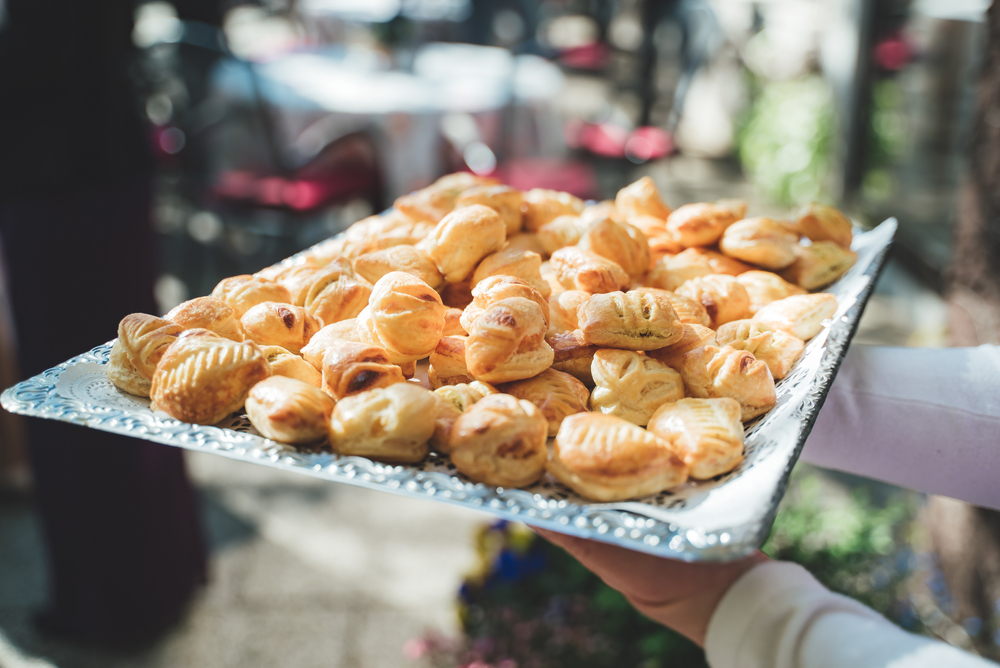 Stuffed Puff Pastries
Just like the empanadas, stuffed puff pastries can also be a great addition to your cocktail hour menu. They can come in a variety of fillings ranging from sweet to savory, but they do come with the additional risk of having their delicious stuffings falling onto your guest's outfit.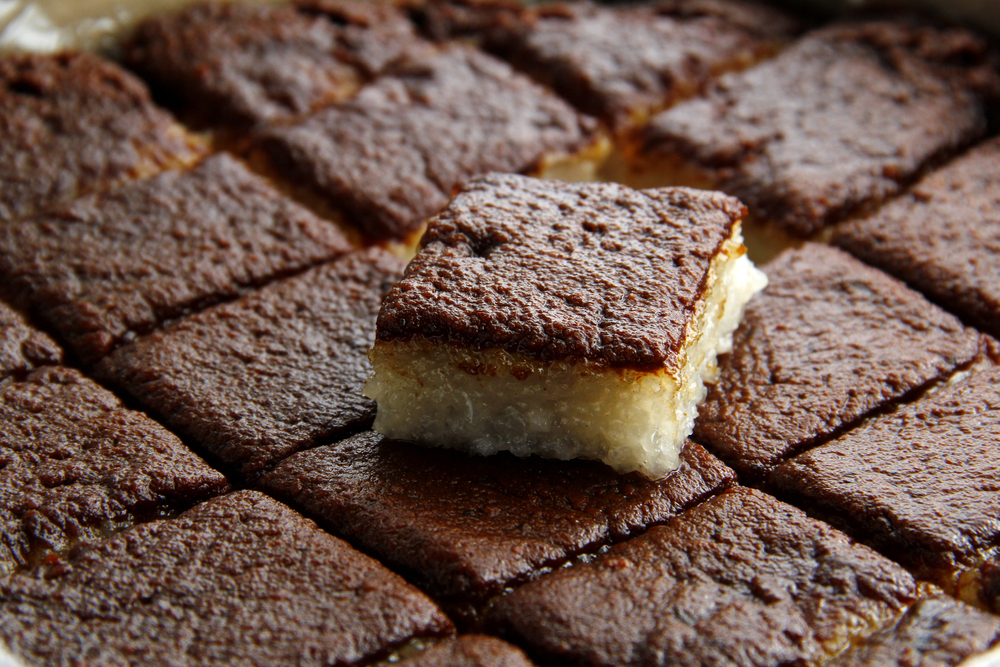 Kakanins
When it comes to fruity drinks like rosés and white zinfandels, you'll be surprised that they pair perfectly with bibingka, biko, sapin-sapin, and other sweet kakanins.
These Filipino merienda classics may not have been at the top of your mind, but they're sure to bring some comfort to your attendees. In addition to that, they're great to have on your menu especially if you have gluten-intolerant guests.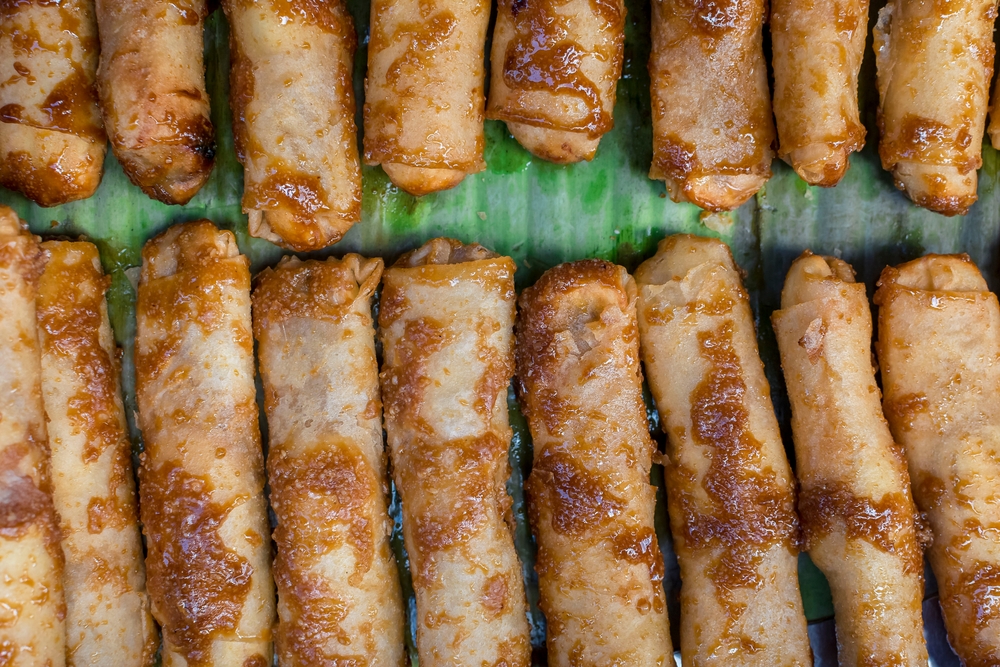 Turon
Another classic merienda staple, turon is usually found in the dessert part of the menu. But why not have these caramelized banana rolls served at cocktail hour? They're easy to hold and taste wonderful with a rum-based drink.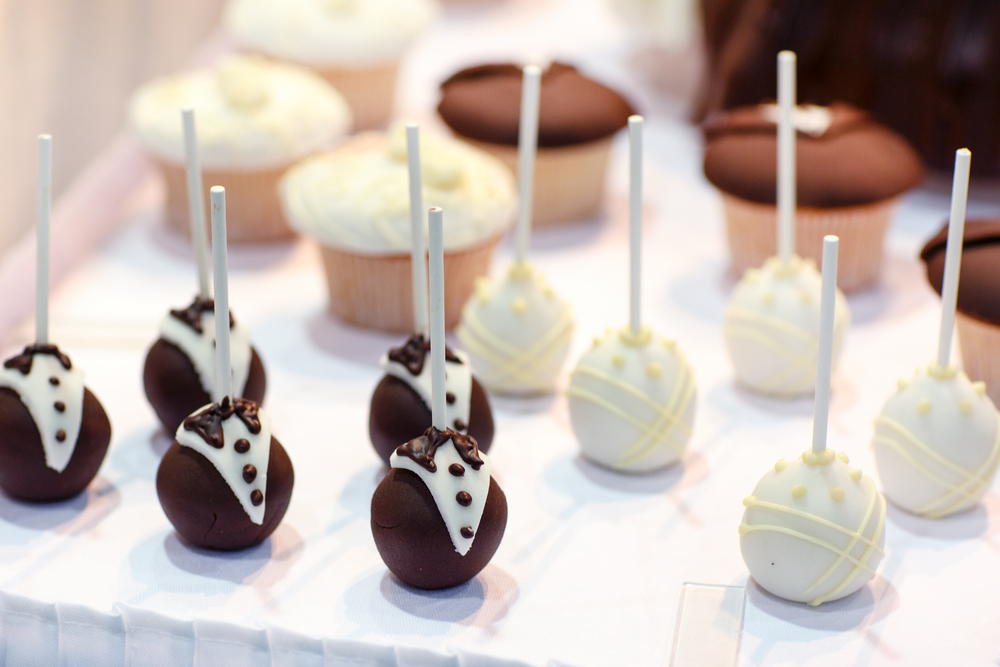 Cake Poppers
Have your guests get a sneak peek of your wedding cake's flavor by having your cake supplier turn all the trimmings into cake poppers. Not only will you avoid wasting precious cake, but it can also be a great pick-me-up for your amaretto-drinking guests.
Pass the Hors D 'Oeuvres Please
Hangry guests no more!
You've finally gotten to the end of this guide, and hopefully, we've inspired you to start curating your wedding cocktail hour's finger food menu. While it may seem like you're picking a lot of dishes, keep in mind that they're finger foods and that your guests will be looking to try all of them.
We hope that our wedding finger foods guide helped you and that you don't forget to try the food you've chosen when your wedding happens. Good luck with your nuptials and eat well!
Think you can add more to this list? Let us know in the comments!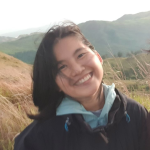 Tash's immense love for food and adventure has been her source of inspiration for writing. You can find her overconsuming coffee at a café near you.