Weddings are back–and with no sign of stopping or slowing down. In the past year, celebrations have truly outdone themselves. The 2023 wedding trends improve upon the previous year's nuptials and combine intimacy and authenticity in the best ways possible.
2023 is truly a year of breaking conventions and starting unorthodox practices. From color palettes to wedding ring alternatives, this year's wedding trends are all focused on you! If you're going for unconventional nuptials, then this is definitely your year.
Whether you're a bride searching for some wedding inspiration or a groom looking for ring suggestions, check out these upcoming wedding trends for 2023: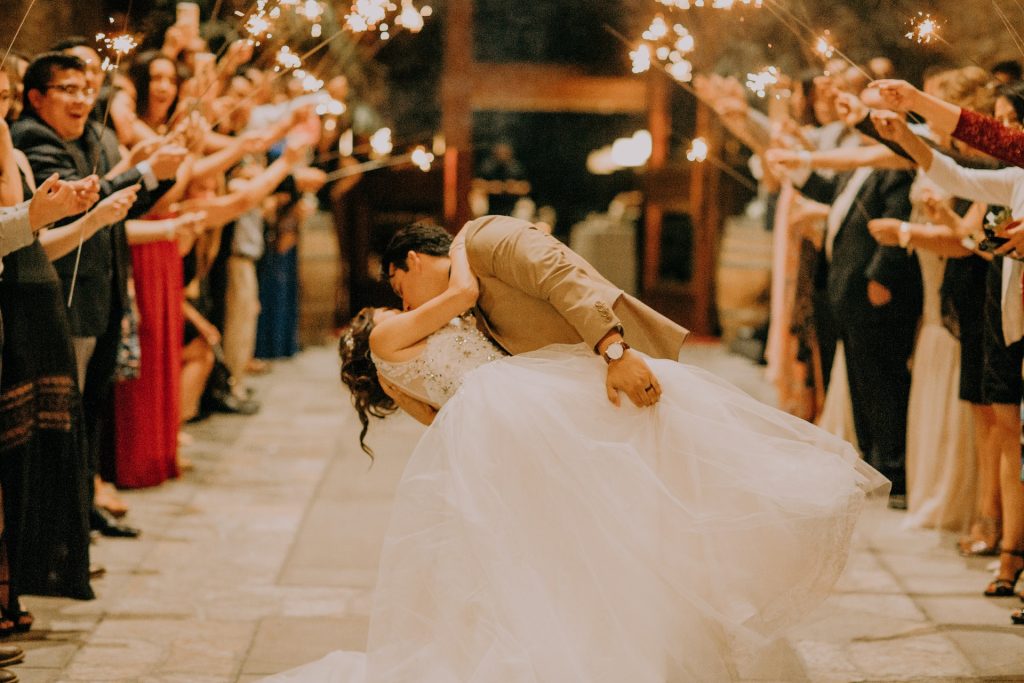 Top Wedding Trends to Try This 2023
There are a lot of aspects to plan in any wedding. Photographers, flowers, food, wedding venues–the list just goes on. When it comes to trying out wedding trends, you can also opt to simply dip your toes or go on a deep dive.
Take a chance and get some inspiration for your nuptials with our list of gorgeous bridal trends:
Venues
Church weddings are the most common and traditional type of nuptials here in the Philippines. But as the lockdowns lift and borders open, more and more couples add some adventure to their special day. This trend seems to have spilled over to 2023.
Some of the up and coming wedding venues for nuptials this year include: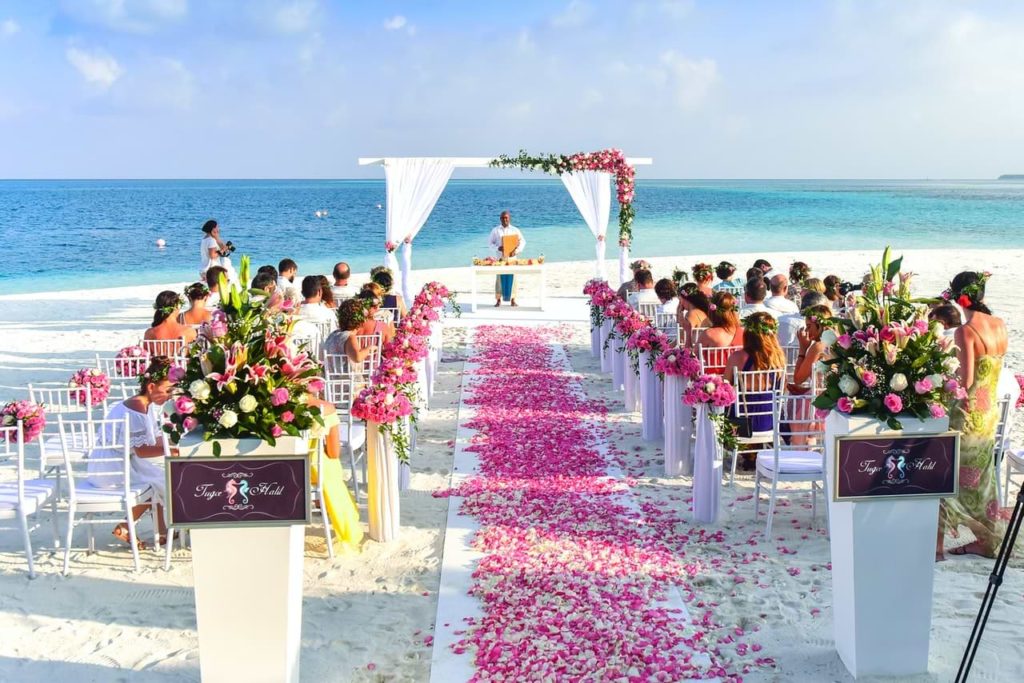 Tropical Getaways
Beach lovers and summer brides, rejoice! With destination weddings becoming more popular, expect that there will be an influx of tropical getaways. If you're planning on having a beach wedding in the country, then you'll most definitely have your pick.
Intimate Ceremonies
One of the wedding trends that bloomed during the pandemic is intimate weddings. Today, the practice of inviting only your closest family and friends stays strong. Even with the more relaxed restrictions, many couples continue to opt for smaller guest lists. If you're one to spoil your favorite people, then consider having a more intimate celebration and treat yourself and your loved ones to only the best.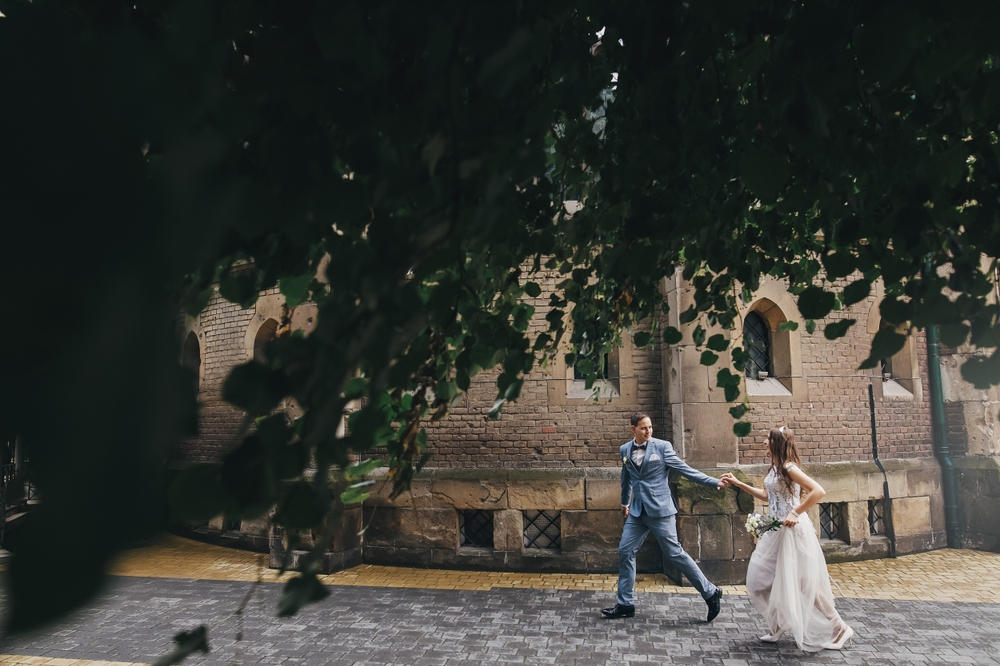 Guerilla-style Weddings
Planning a wedding can be overwhelming. After all, it involves managing–and even micro-managing–a thousand details. This is why some couples opt for elopement and guerilla-style weddings with minimal planning. For a guerilla wedding, all you need is you, your partner, and your closest friends and family to witness you say "I do".
Flowers
Flowers are a staple of most weddings. From the bride's bouquet to the decor that adorns the venue, beautiful florals elevate a ceremony from lovely to magical. But what do bridal flower arrangements look like this year?
When it comes to flowers and florals, here are some of the 2023 wedding trends: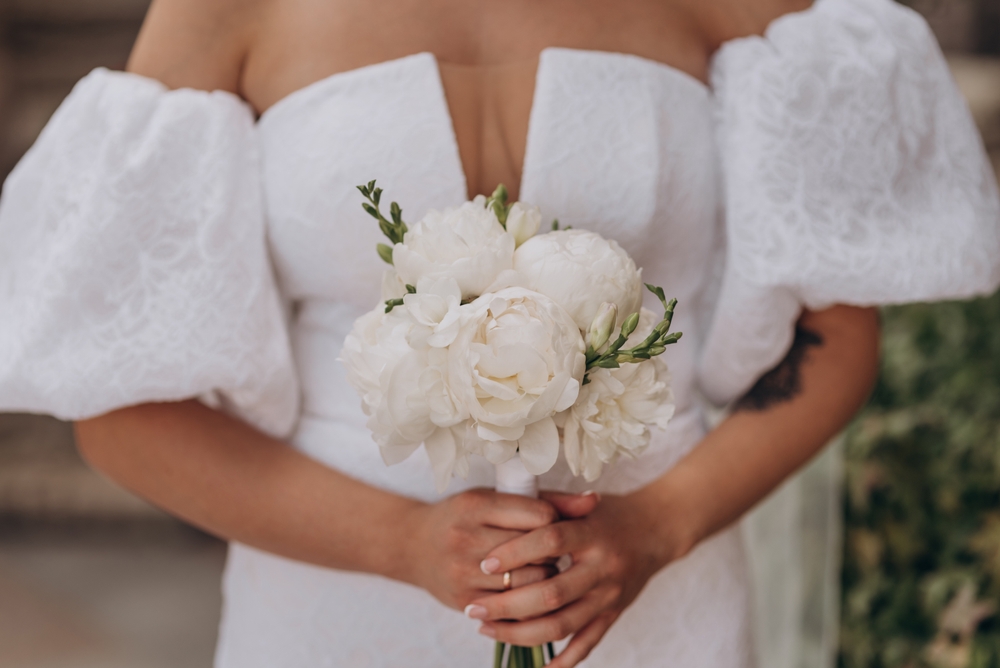 Petite Bouquets
Gone are the days of huge flower pieces and grand bouquets. This 2023, petite bouquets have taken over Pinterest and bridal trends. Small, garden-style pieces with delicate blooms are prime options for both brides and alternative bridesmaids bouquets.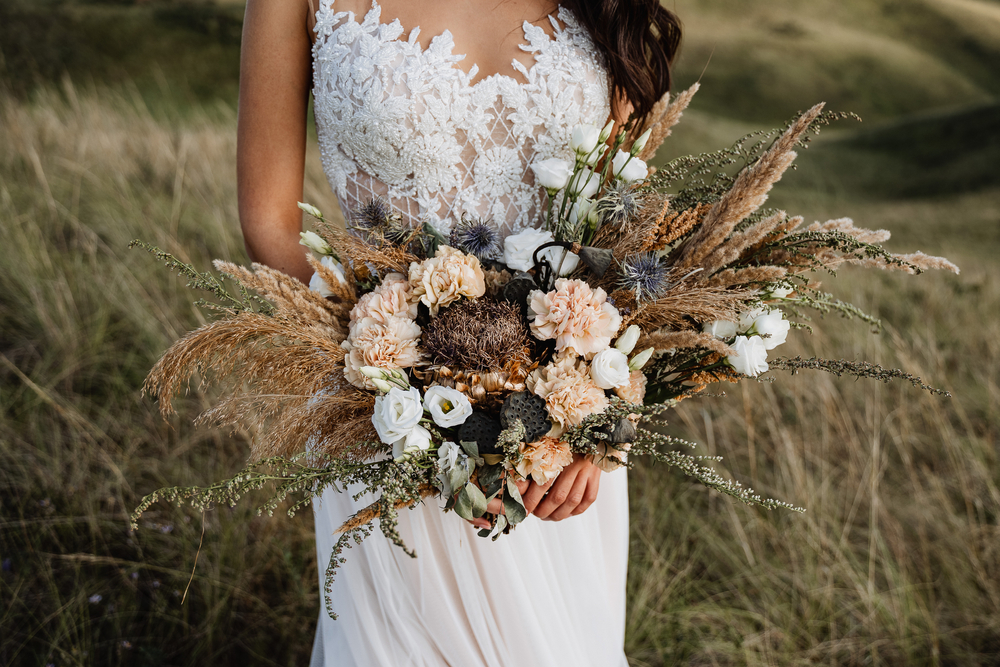 Intricate Floral Arrangements
While bouquets have downsized, floral arrangements seem to be going for a bit more grandeur. According to florists and wedding planners, 2023 is the time to have grand and intricate arrangements for your floral decor. Of course, just because it's intricate doesn't mean it's gaudy or grand–take some inspiration from rustic florals or even your own bouquet for a sense of cohesiveness.
Photos
What makes your weddings unforgettable? Photos, of course!
A wedding photographer is a constant in any ceremony. After all, how else will you capture those love-filled moments? For 2023, wedding photography goes on another level of authenticity as it evolves from poised and traditional to candid and lively.
Check out some of these wedding photography trends and try them out on your special day: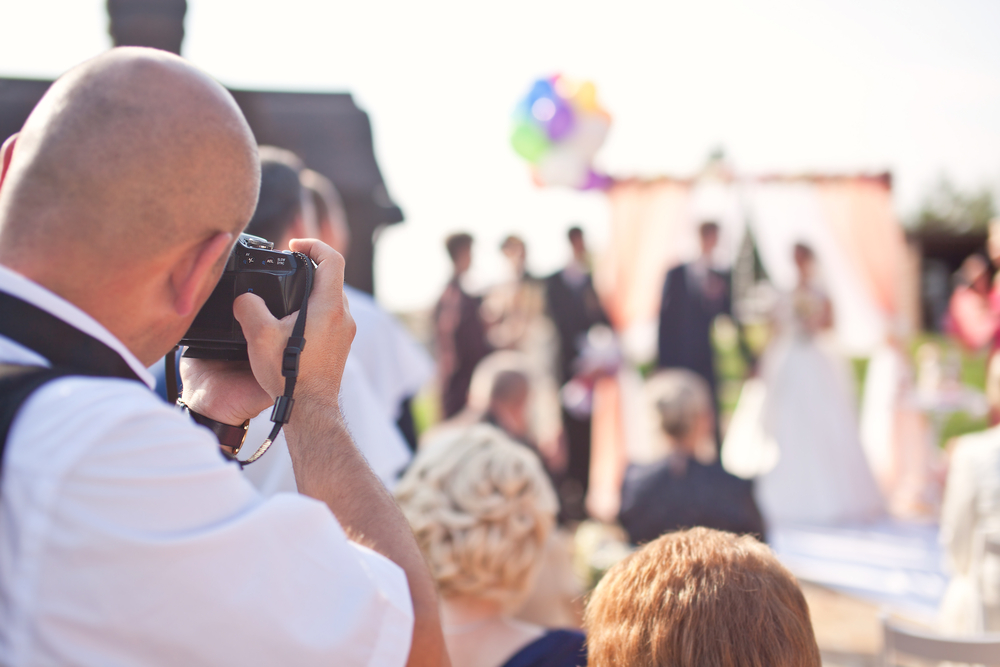 Candid Shoots
A big wedding trend for 2023 is the increase in candid photography. Maybe it's the authenticity, maybe it's the romance–just having shots of pure fun and love in your wedding photos really takes the experience up a notch.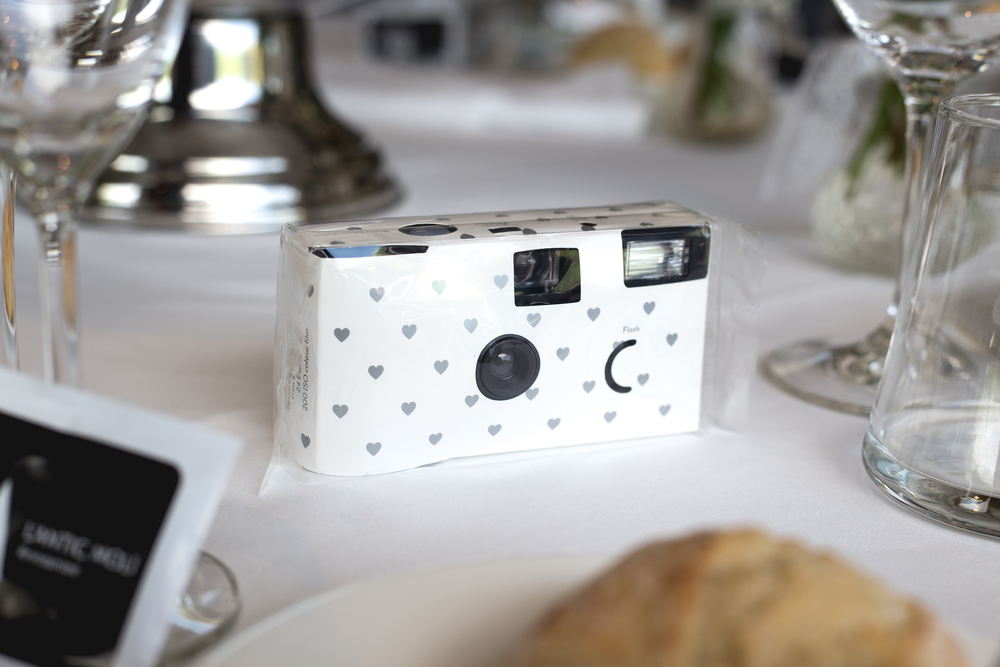 Disposable Cameras and Polaroids
This year, wedding trends in photography are a blast from the past. If candid shoots are in, then what better way to capture such moments than with disposable cameras and polaroids? Having cameras and polaroids available to your guests allows them to capture their favorite moments too.
Colors and Themes
Weddings have traditionally been associated with the color white. Recently, however, couples have been veering away from tradition and convention. Today, it's not uncommon to see a gothic wedding or a quirky wedding idea in play.
New wedding trends continue towards this path with lively and colorful motifs such as: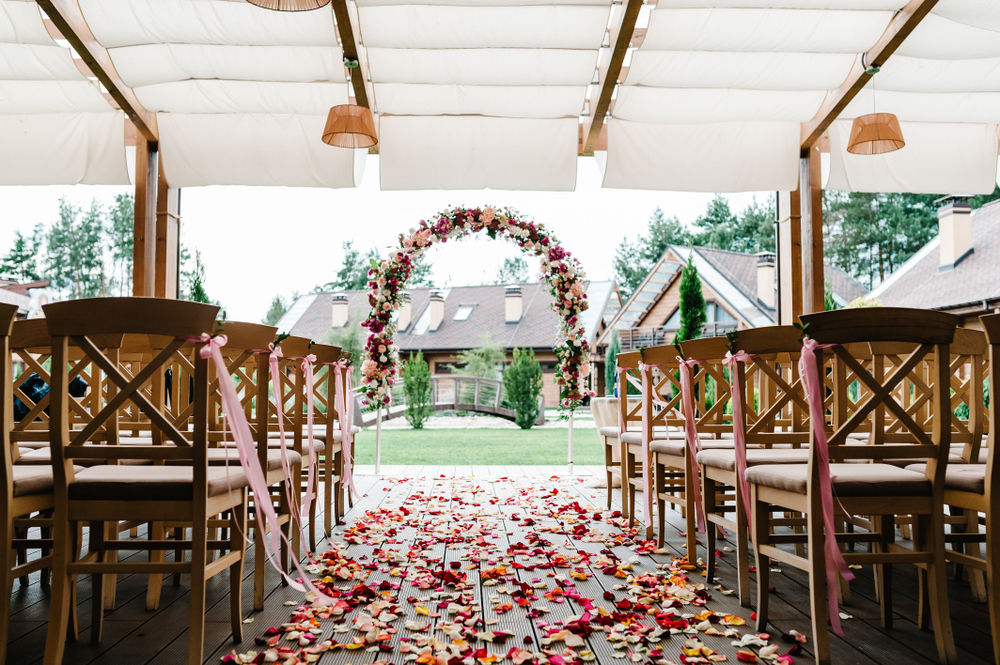 Pink and Blush
The perfect color for the blushing bride isn't always white–sometimes, it's pink!
A sweet and romantic color, shades of pink and blush have been making an appearance down the aisles. These hues work well with nuptials that have a dreamy and sophisticated theme. Pink and blush also look incredible on delicate dresses, making it a great choice for brides that want an unorthodox yet soft color palette.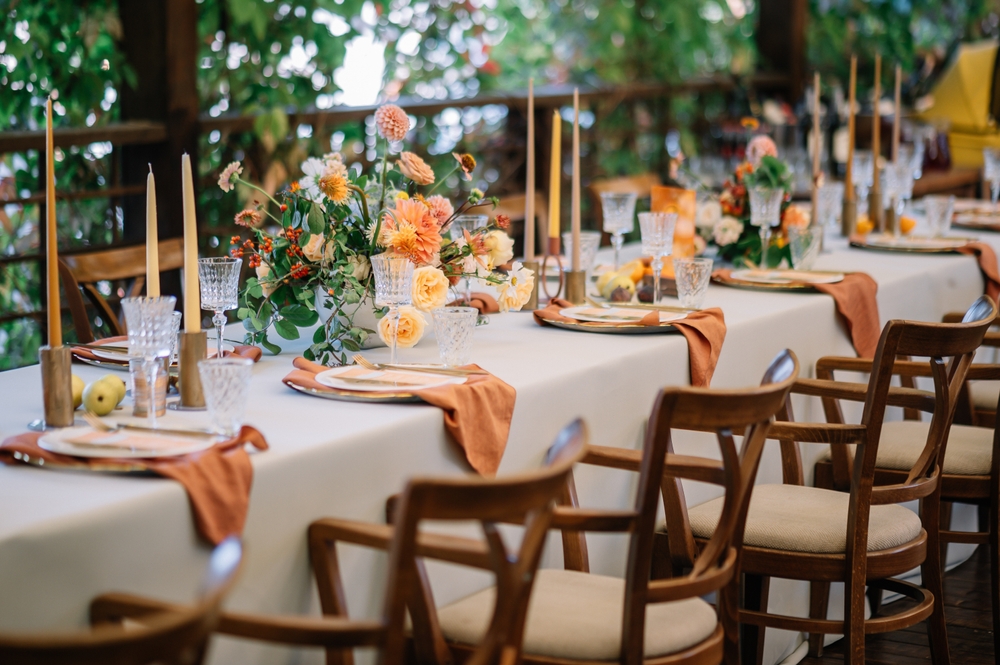 Rust and Orange
Unique and vibrant, orange brings a certain energy to nuptials. There are several shades to try when incorporating these colors. Shades closer to brown bring a more neutral or cool tone while oranges with deeper reds give a warmer look.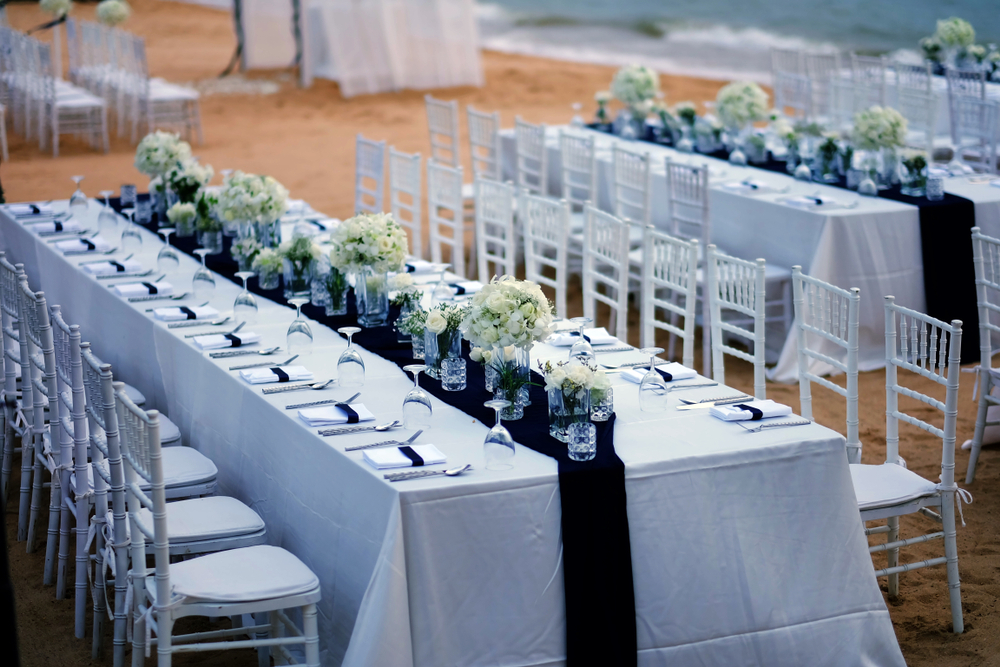 A Bit of the Blues
Blue is one of the most versatile colors in the spectrum. With so many shades and hues available, it's easily become one of the most common choices for wedding palettes. This 2023, blue remains strong and is one of the thriving wedding trends of the year.
For a classic look, navy blue is the way to go. Its rich tone can go from simple and subtle to bold and daring in just a snap. Whether you're looking for a luxe and royal vibe or an intimate and simple ensemble, you can never go wrong with this lovely shade.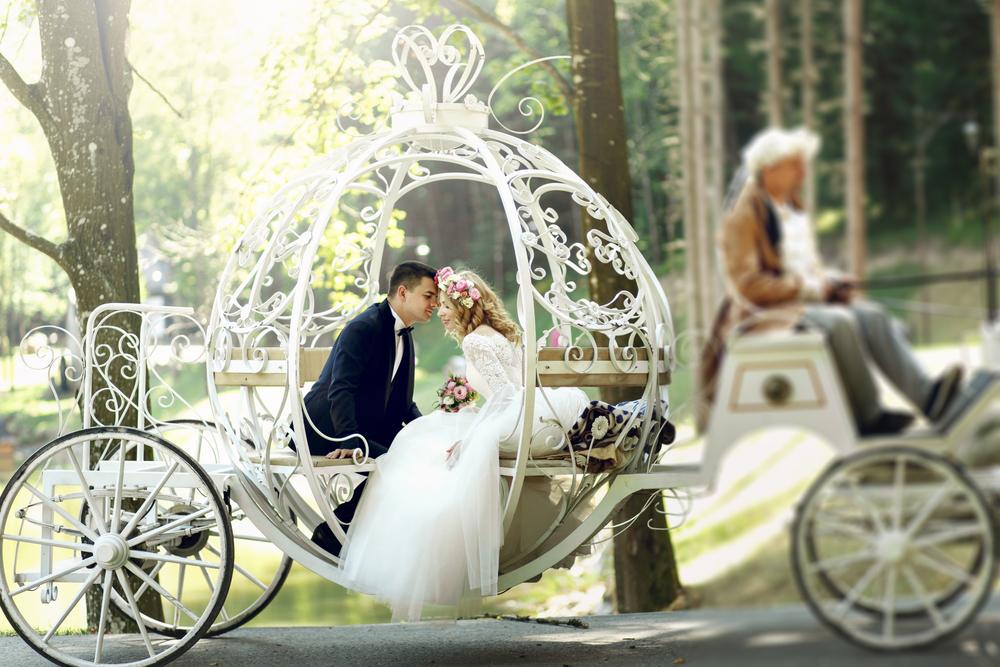 A Little Bit of Whimsy
If you've been dreaming of a wedding right out of your fairytale book, then 2023 wedding trends might just give you that. With convention being taken with a grain of salt, more and more couples are free to include unorthodox themes and practices on their special day. The keyword here is whimsy–and of course, imagination.
Whimsy can mean anything at this point. An Alice in Wonderland theme? Crazy patterns and unusual color schemes? Quirky music choices? Go for it! An important thing to note for a whimsical wedding, however, is your budget. While whimsy is a real element, make sure to ground your elements in reality. Some things to consider for a whimsical wedding are decor and venue appropriateness, live wedding band costs, and even your guest list.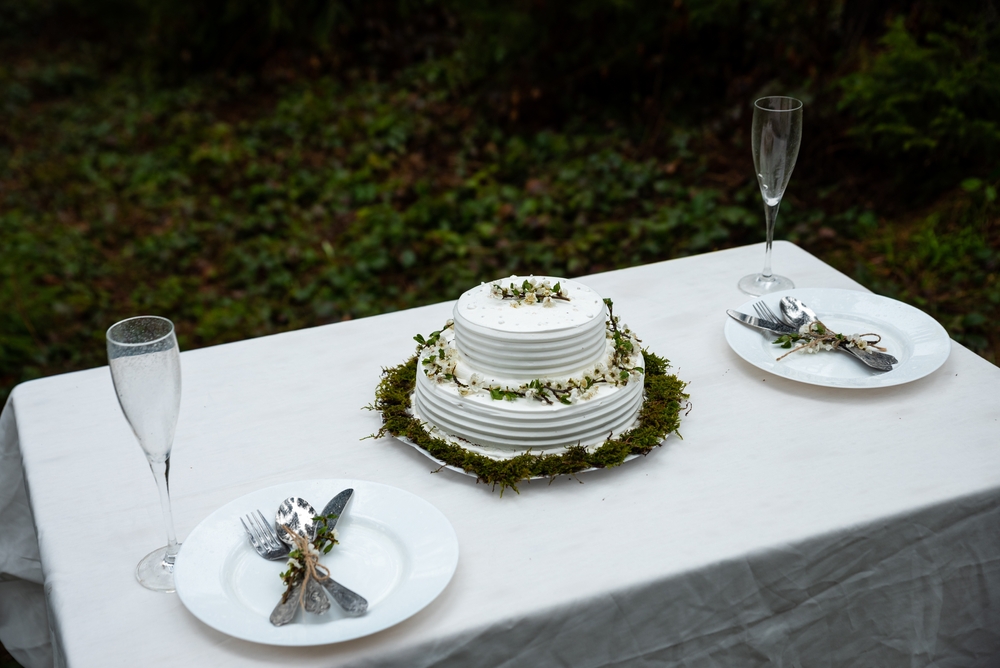 Zen Minimalism
For couples who just want to relax and bask in each other's love, a zen minimalist wedding is perfect.
Much like the principles of modern minimalism, this wedding trend takes away the excess and frills of the celebration and zooms in on the most important part of the celebration: the couple. For a zen minimalist wedding, expect to see clean, calm whites, beiges, and pops of natural green. It's basically like going to an extra special spa with your beloved.
Fashion
Any discussion on wedding trends would be incomplete without talking about fashion. While the main highlight of every wedding is the bride's gorgeous outfit, that doesn't mean that the entourage can't slay as they walk down the aisle. And of course, the groom's suit is definitely something to remember too.
If you're still undecided about your bridal outfits, then take some inspiration from these 2023 fashion wedding trends: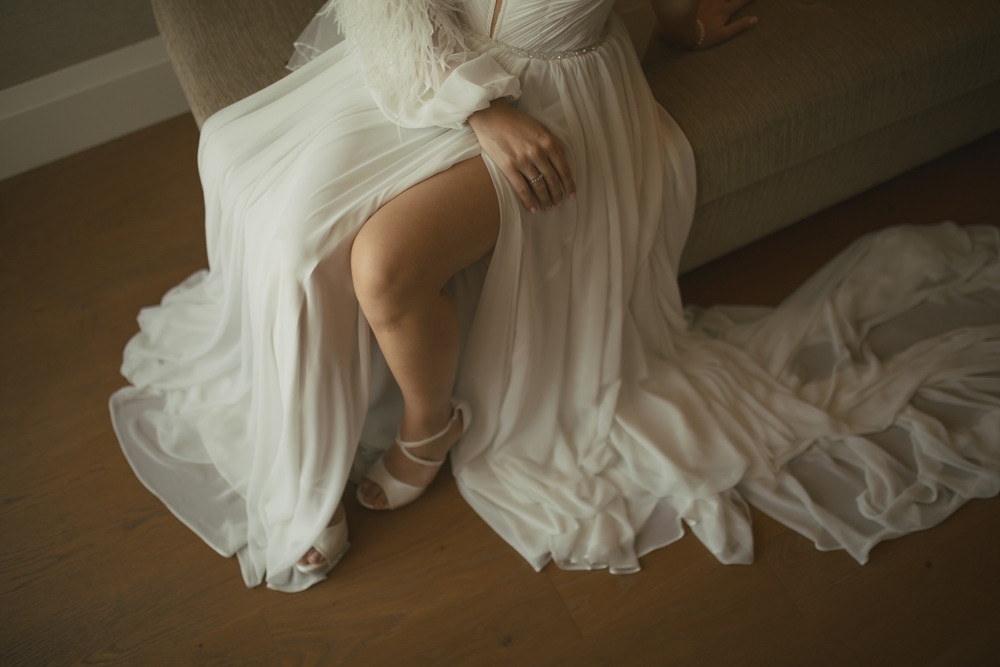 Slits
By the end of 2022, slits were making a major comeback in gowns–and they're not going anywhere for 2023! One of the biggest bridal trends in wedding gowns are thigh high slits and hidden slits within full skirts. It's that perfect balance between sugar and spice that makes this subtle detail such a fun element.
Pearls
Diamonds may be a girl's best friend, but pearls are the 2023 bride's best pick. This year, this classic gem takes center stage. From wedding veils to classic pearl earrings, there are a ton of ways to feature this lustrous element in your bridal outfit.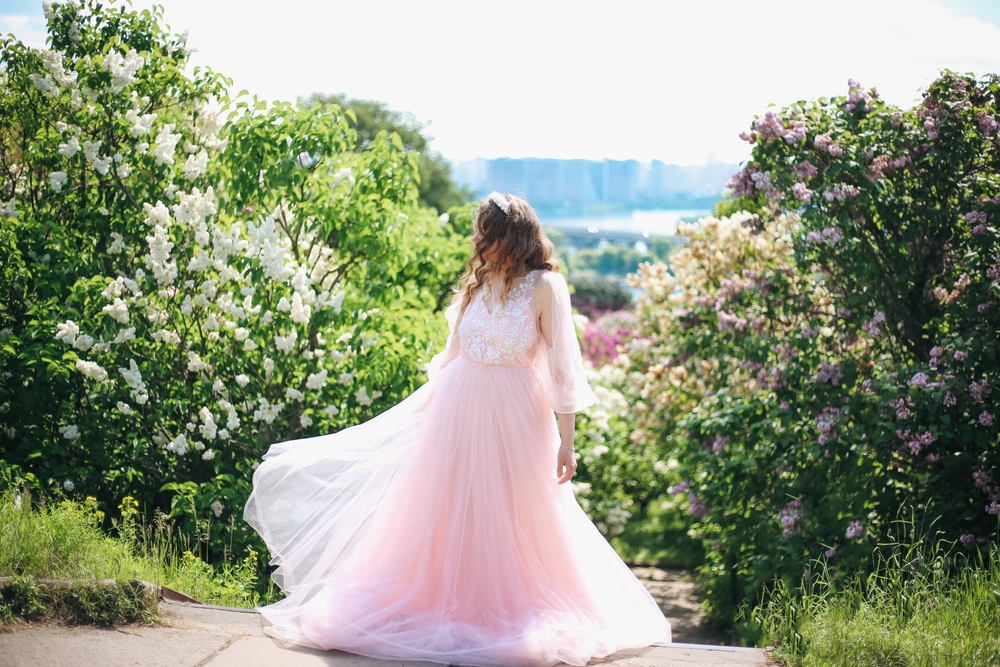 Colored Gowns
2023 breaks free from a lot of wedding traditions–and that includes the wearing of white for brides.
While I personally don't think white gowns are ever going to fade, colored wedding gowns have slowly become more popular over the years. Soft colors such as blush, lilac, and pink are quite popular among contemporary brides and are sure to make an appearance this year. Of course, you can also take your pick from bold jewel tones or an elegant black if you want a bold and daring look for your bridal outfit.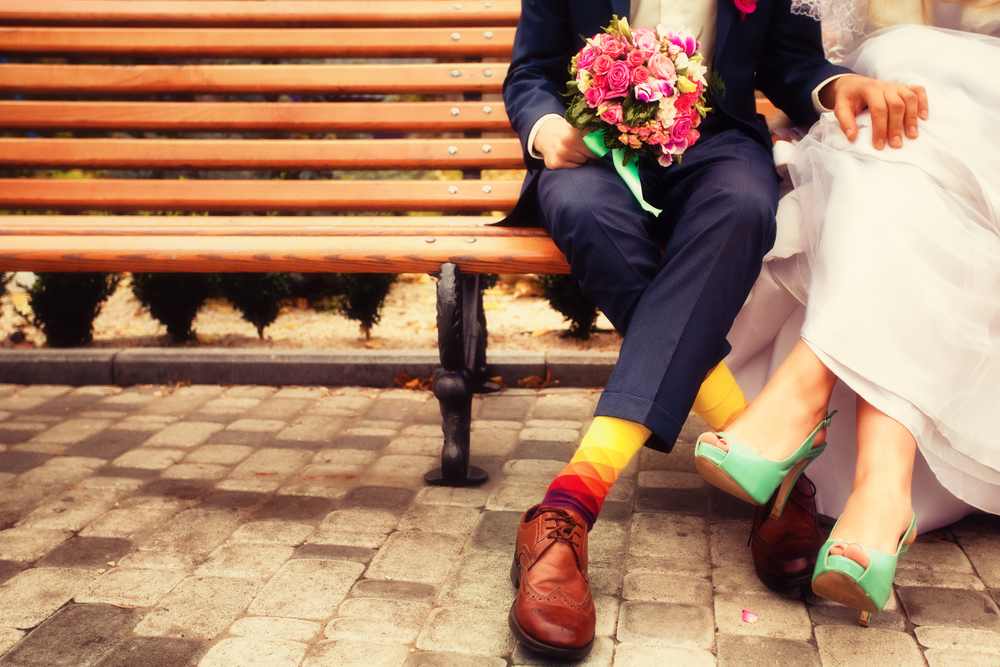 70s and 80s Silhouettes
Fashion lovers know that styles and trends come and go, so it's not uncommon for past looks to come back. This is certainly the case for wedding fashion. This year, brides and bridesmaids may take a blast from the past with 70s and 80s-style dresses.
For a classic look, take some inspiration from Grace Kelly and other vintage Hollywood icons. If you simply want to incorporate elements from these eras, try playing with different patterns and materials with contemporary sensibilities. Sleeve silhouettes, layers, and details are some of the prime considerations to note with these designs.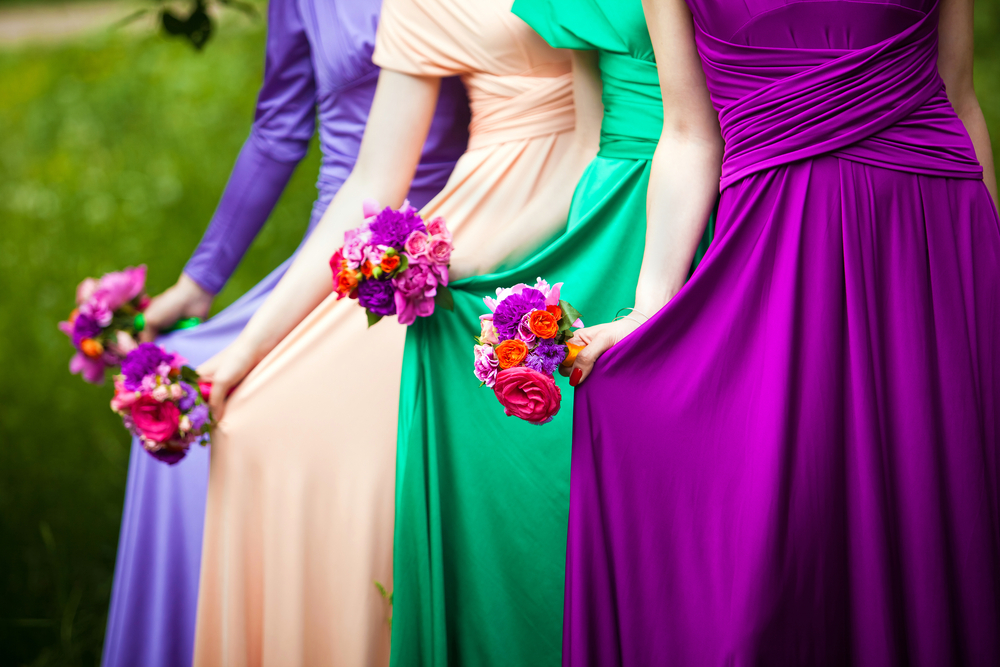 Mismatched Bridesmaid Dresses
Gone are the days when bridesmaids had to wear the same exact colors and dress styles!
This 2023, mismatched bridesmaid dresses are one of the most awaited wedding trends from all parties involved. This trend works incredibly well with an intimate ceremony as it allows your friends and family to shine individually. Of course, you can always coordinate with your entourage to make sure that they're still following the dress code and that they don't outshine the bride on the big day.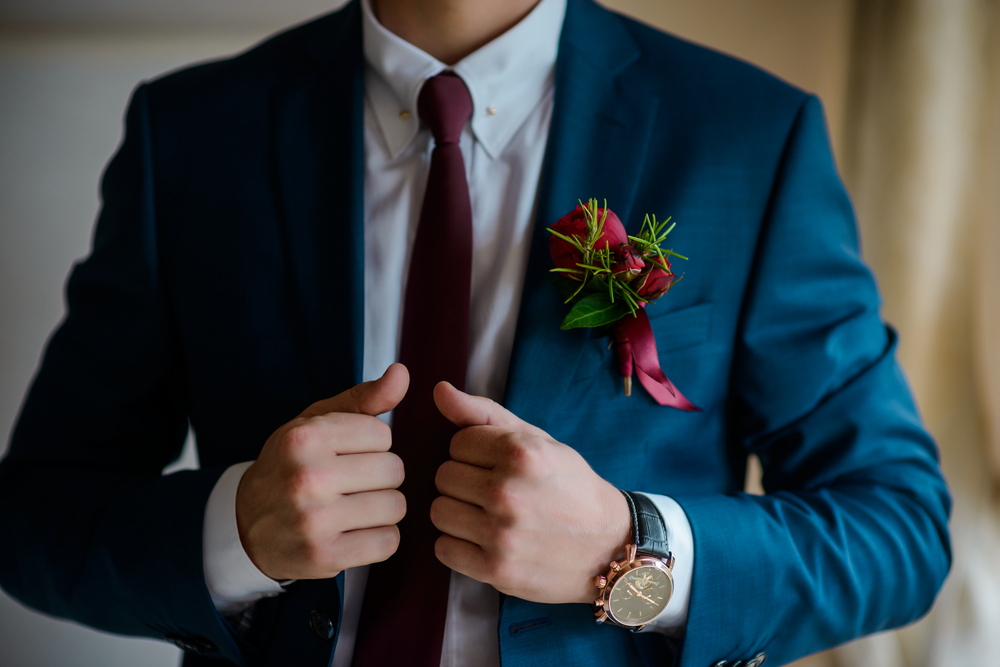 Navy Blue Suits
Navy blue is a classic for a reason–it's subtle, yet it makes an impact. While black is a standard for many suits, a dapper navy blue piece elevates the groom's look easily. Pair it with a sleek tie, cufflinks, or pocket square to take the ensemble to the next level.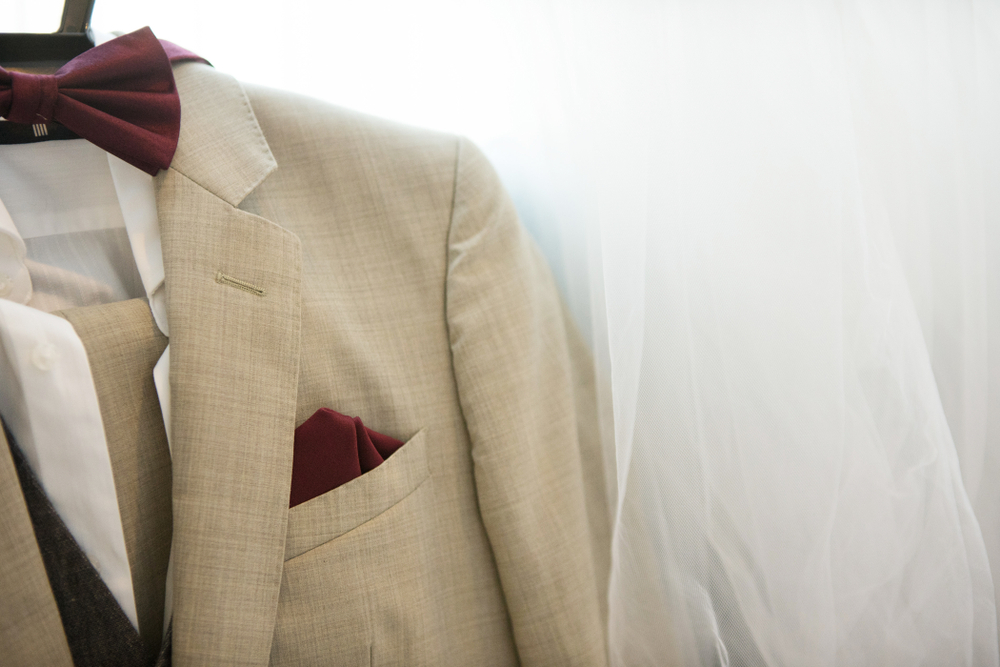 Linen
Linen is the perfect fabric for a relaxed yet polished look. Lightweight, stylish, and incredibly versatile, linen suits are sure to be an emerging wedding trend this 2023–especially with the rise in tropical weddings. From mid-day ceremonies to beach nuptials, a well-made linen suit will be every man's best friend this wedding season.
Food
Nothing tops off a celebration like good food and good drinks! And for an occasion as special as your wedding, only the best should be served. Whether you're feeding 10 or 100, having delicious food that you and your guests love is a must. 
For 2023, here are some new culinary wedding trends that you can try: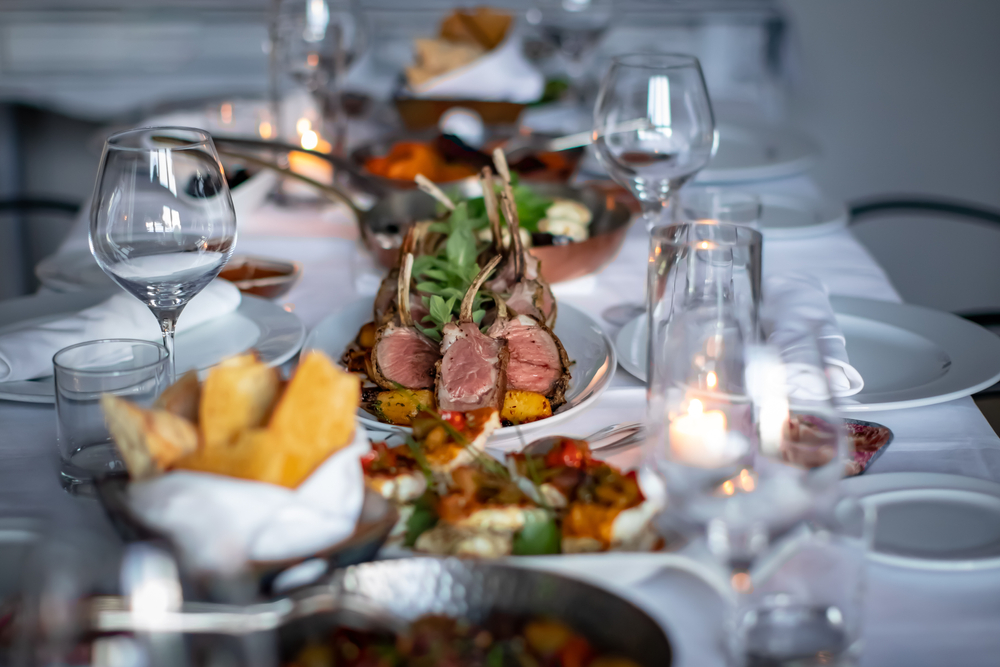 Immersive Dining Experiences
There's a lot of thought that goes into a wedding menu, but an immersive dining experience takes the figurative cake.
With an immersive dining experience, you take your guests into another layer of wonder that satisfies their gastronomic senses. There's a wide range of options to choose from when it comes to these experiences–and it doesn't always have to be "fancy". Whether you're going for a cozy family-style dinner or a 14-course omakase, immersive dining ensures that your guests have an experience to remember.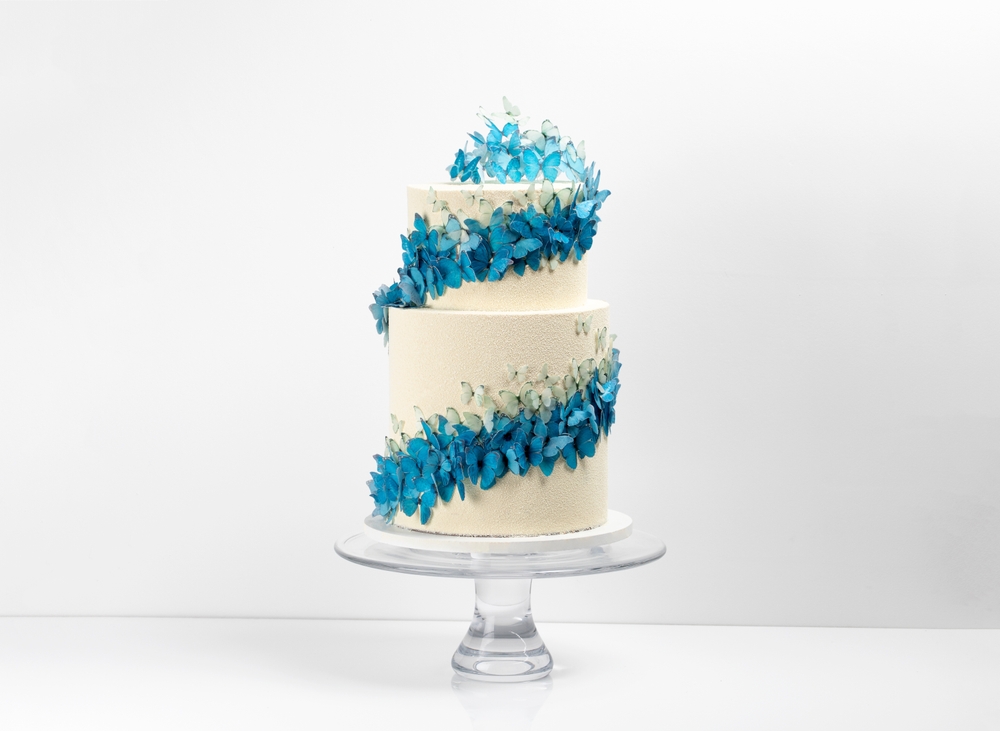 Curated and Special Pieces
When it comes to dessert, the first question you usually ask is how to choose a wedding cake. But in 2023, dessert–and other courses–also take on a more curated form. Gone are the days of set courses and unimaginative treats.
If you're having a destination wedding, curated pieces are an absolute must. Serve up some of the local delicacies and pair them with delicious wedding cocktails drinks. For those going local, consider setting up a charcuterie station filled with premium cheese and cold cuts and pair them with local spirits wines.
Customs and Practices
Weddings aren't just about the actual ceremony–they're also about the preparations before and during the day. From invitations to post-wedding practices, 2023 wedding trends break free from a lot of these traditions without losing the romance or meaning of such customs.
Some of the custom wedding trends for 2023 include:
Couple Wedding Preparations
Traditionally, the bride and groom prepare separately while in the company of their respective friends and families. 2023 wedding trends blur the lines between this usual practice, the same way it does with other traditions. After all, something as special as their wedding should be something they prepare for together.
Today, more and more couples are doing their wedding preparations in tandem. This is especially endearing and also allows couples to have a more endearing conversation and connection before the big "I do". If you and your partner want to prepare for your nuptials together, then you should absolutely do so!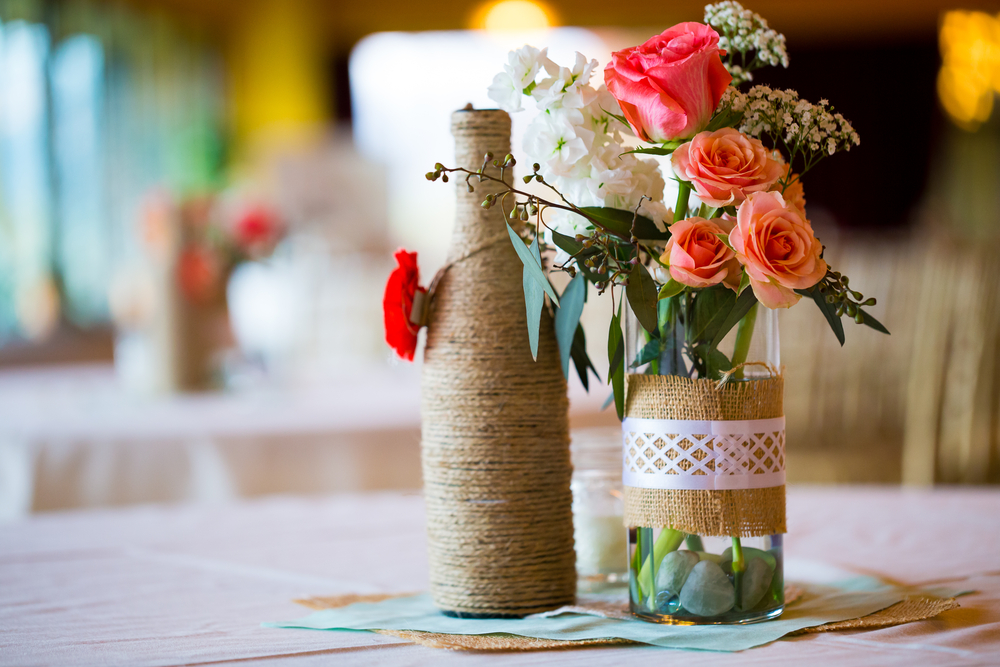 Sustainability
An eco-friendly wedding is one of the best wedding trends to arise in the previous year. Thankfully, it's here to stay for 2023. While you make a vow of commitment to each other, you also show commitment to Mother Earth. It's a poignant way to celebrate your special day and it also allows you to be guilt-free and environmentally conscious as you enjoy your nuptials.
Make Your Day More Special With These Gorgeous Wedding Trends for 2023
2023 is a year for new beginnings and new wedding trends to enjoy!
As you and your beloved plan your big day, take advantage of this list and get some inspiration. From your bridal outfits to wedding themes, these 2023 wedding trends are sure to give your celebration a boost. Take your pick from these clever ideas and follow your heart towards your dream wedding.
Happy planning!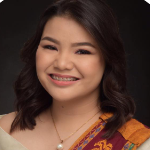 Joey Cole is a digital content writer from Laguna. When she's not looking at her task list, she's probably obsessing over another anime show, looking at pictures of food, or adventuring all over Faerun with her online DND friends.