Since time immemorial, flowers have been used to signify new beginnings, as well as symbolize fertility and loyalty. This history of flower use dates back even to the Ancient Roman Empire, when Roman couples were draped with greeneries and floral crowns and garlands. To this day, flower decorations are still a big hit for wedding celebrations, with wedding venues often riddled with elaborate floral decorations, and entourages given special flower bouquets for the bridal march. But while flower bouquets can be considered customary, there's a multitude of alternatives for bouquets that your bridesmaids can carry on your wedding day.
Level up the bouquet styles in your wedding and offer a unique look with these alternative bridesmaid bouquets. 
In this article, we'll tell you about every bouquet alternative available for choosing the best look for your bridesmaids!
What Can Bridesmaids Hold Instead of Traditional Flowers?
Creating wedding bouquets can be challenging, especially if you have so many ideas to choose from. Fortunately, other substitutes for flower bouquets are commonly seen at weddings.
Alternative Floral Arrangements for Bridesmaids
Here are some ways to design bridesmaid bouquets that still feature your favorite flowers while showcasing your creativity: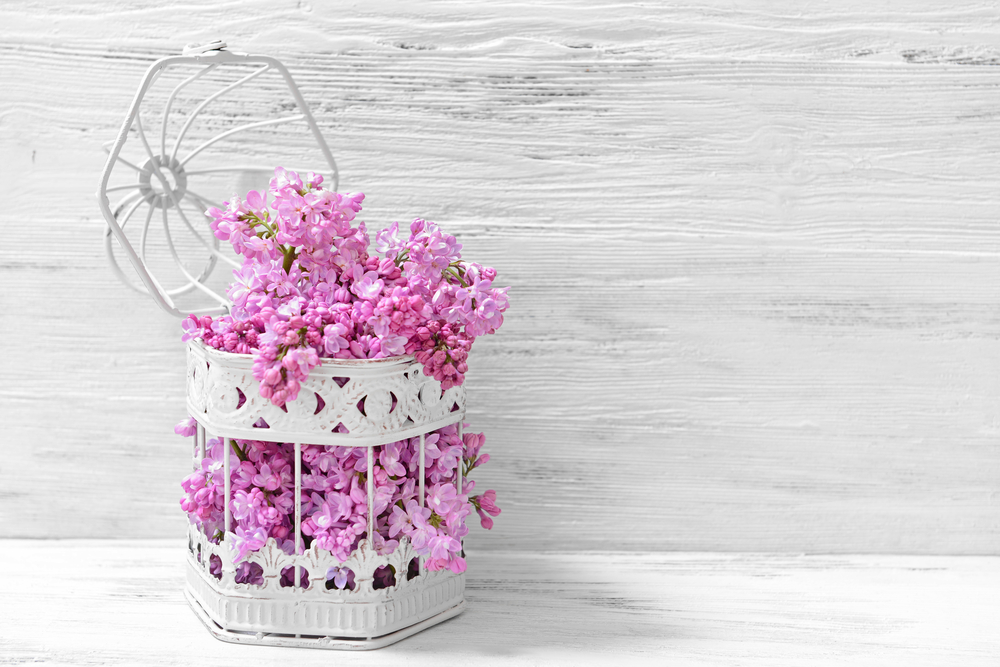 Lanterns
Make your bridesmaids light the way to your new chapter with magical lantern flowers!
The bridesmaids can hold lantern bouquets filled with dried or artificial flowers to give a different feel during the ceremony. It adds a magical factor to your wedding and is a totally unique design! You can play around with the design you want for the lanterns. Add fairy lights inside to make them glow and accentuate the flowers you will pick. Lantern bouquets are also perfect for night weddings. They can light up your ceremony while saying your vows under the starry night sky! This alternative bridesmaid bouquet is also ideal for vintage-style weddings. 
Lantern flowers can cost anywhere from below 275 PHP to more than 2,500 PHP, so make sure you find the right one by comparing their prices and features.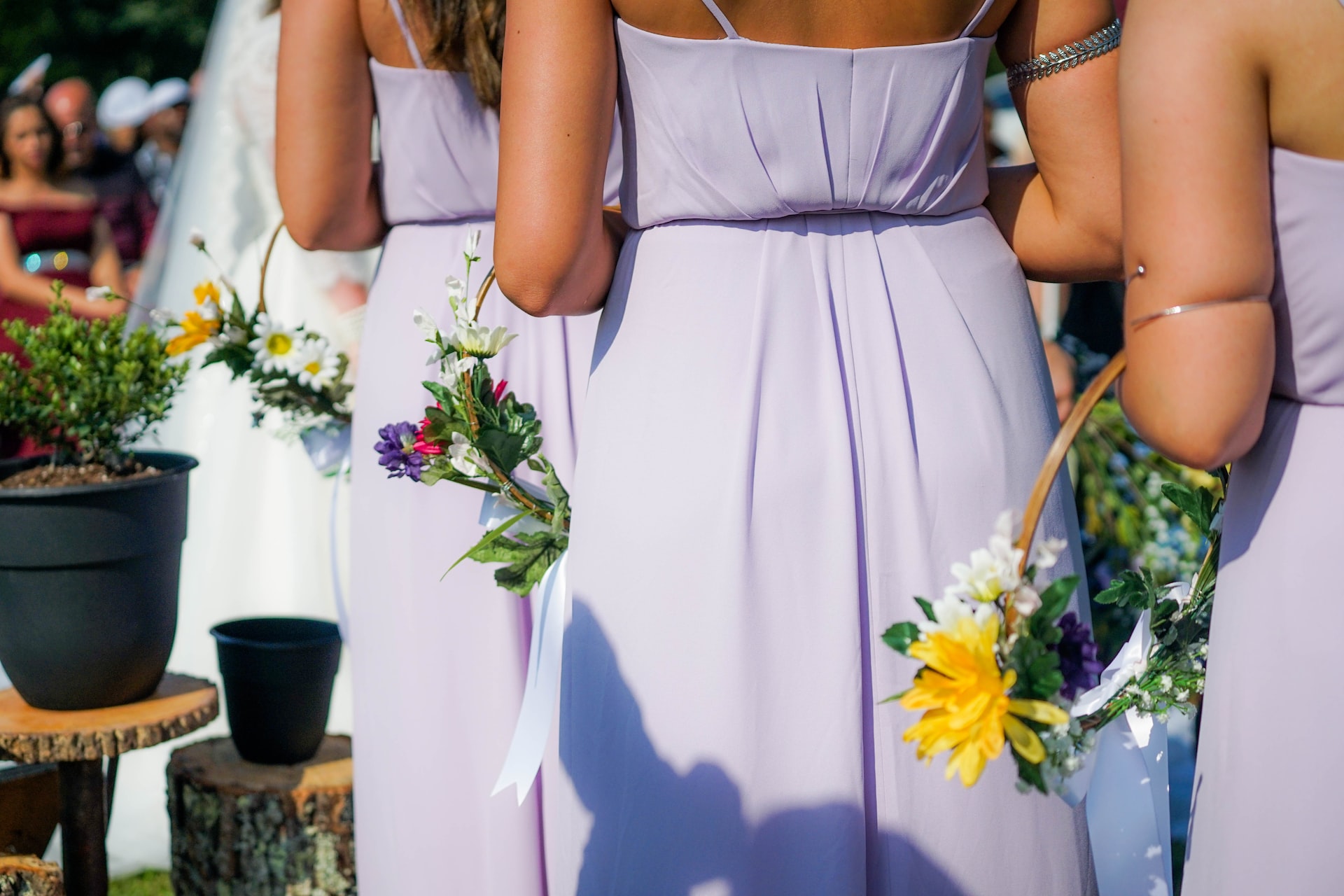 Hoop Bouquets
Add something peculiar yet fashionable to your wedding with hoop bouquets.
Hoop bouquets are perfect for any theme you choose. They are simple to make, and you can work with your florist to match them perfectly to the floral arrangements at your venue. Hoop bouquets are some of the most popular alternatives to bridesmaid bouquets you can decide on. They can be DIY, and you can do it with your beloved bridesmaids at your bridal shower! 
For a simple hoop bouquet, you need embroidery hoops, artificial or dried flowers, and floral wires. You can also add macrame art to your desired bohemian wedding theme.
A decent hoop bouquet can cost at least 190 PHP from online merchants.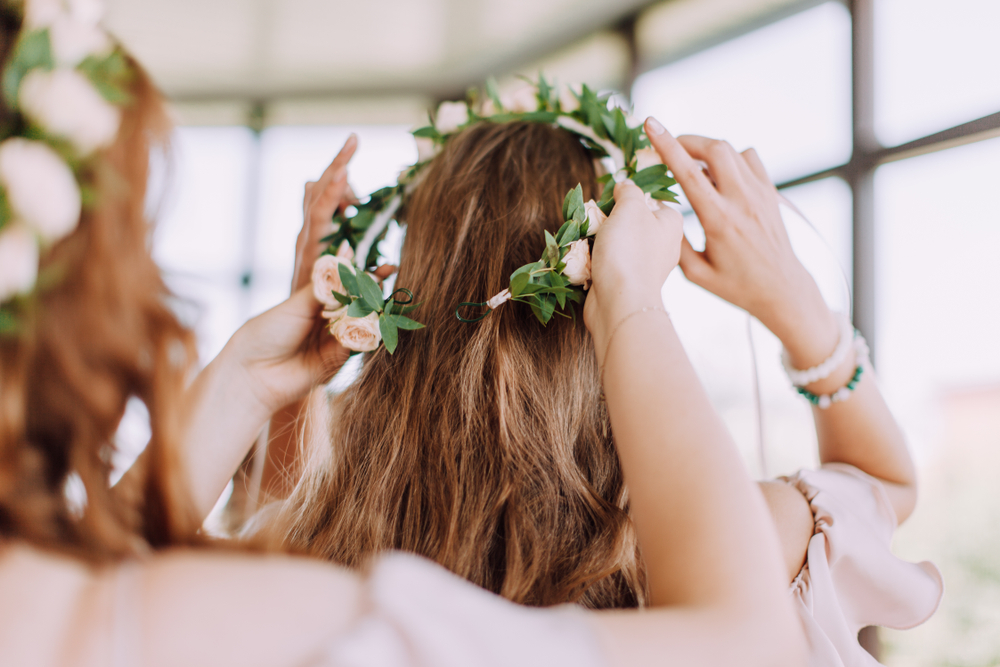 Wreath
Level up your traditional flower bouquet with a stylish wreath design!
A wreath bouquet is another thing bridesmaids can carry besides flowers. They resemble hoop bouquets in that an embroidery hoop is also required to hold the flowers, but your bridesmaids can use them in various ways. They can either wear the wreaths like flower crowns or simply hold them while walking down the aisle. This alternative is less expensive, and your bridesmaids can take it home and use it as house decor!
Bridesmaid wreaths can cost at least 176 PHP when you buy them online.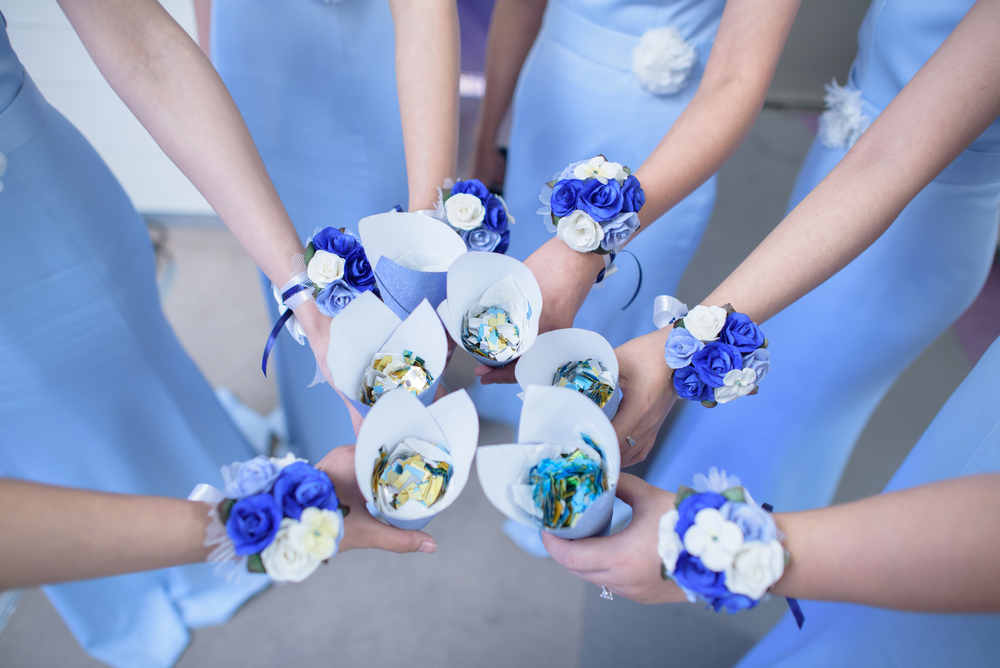 Corsages
Reminisce proms with your dearest bridesmaids with corsages!
Corsages are stylish alternatives to traditional bridesmaid flower bouquets. They never go out of style, and you can even help save the environment with this eco-friendly choice. Because they're compact, you can still use natural flowers for the bridesmaid corsages and mix them up with lots of greenery to accentuate the flowers. You can also add materials like pearls and ribbons to really dress up the corsage. 
You can buy bridesmaid corsages for as low as 49.50 PHP at online stores.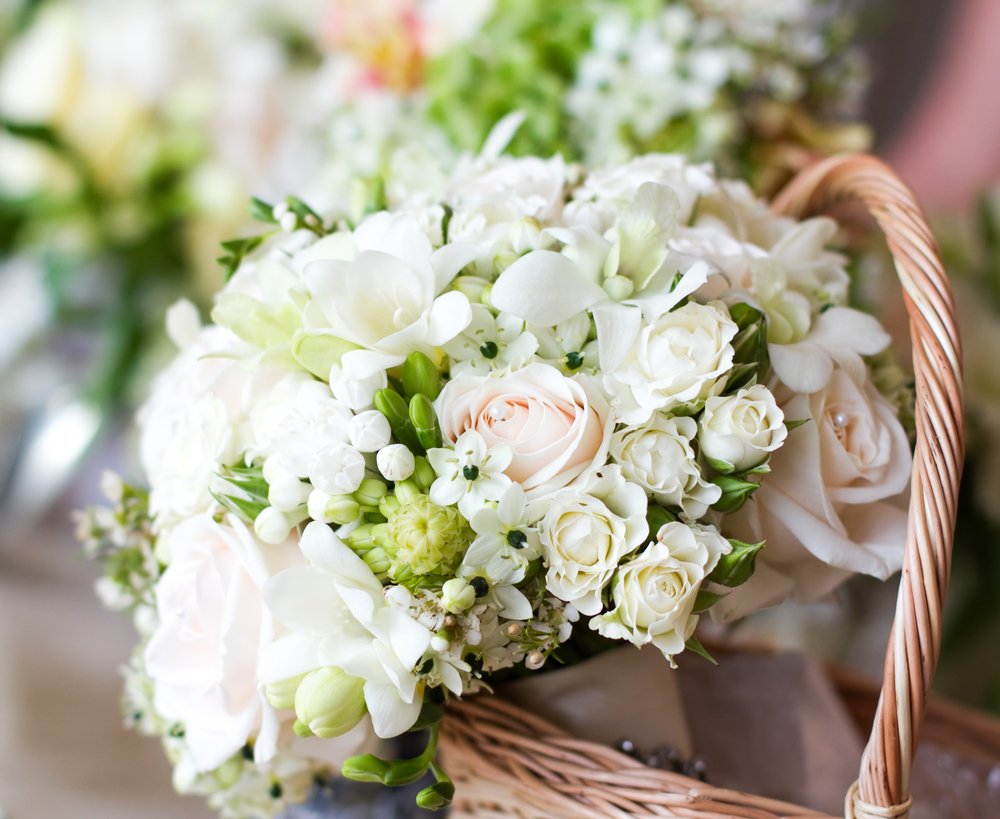 Flower Baskets
Skip the traditional bouquets and go for flower baskets!
You can add scattering flowers or petals to your list of bridesmaid duties if children are not yet allowed to go outside because of the pandemic. Your bridesmaids can don flower baskets as a bridesmaid bouquet substitute and sprinkle the flower petals as they walk down the aisle!  
You can buy flower baskets for as low as 120 PHP. On the other hand, flower petals can cost at least 15 PHP per pack of artificial ones and 250 PHP per pack of dried petals.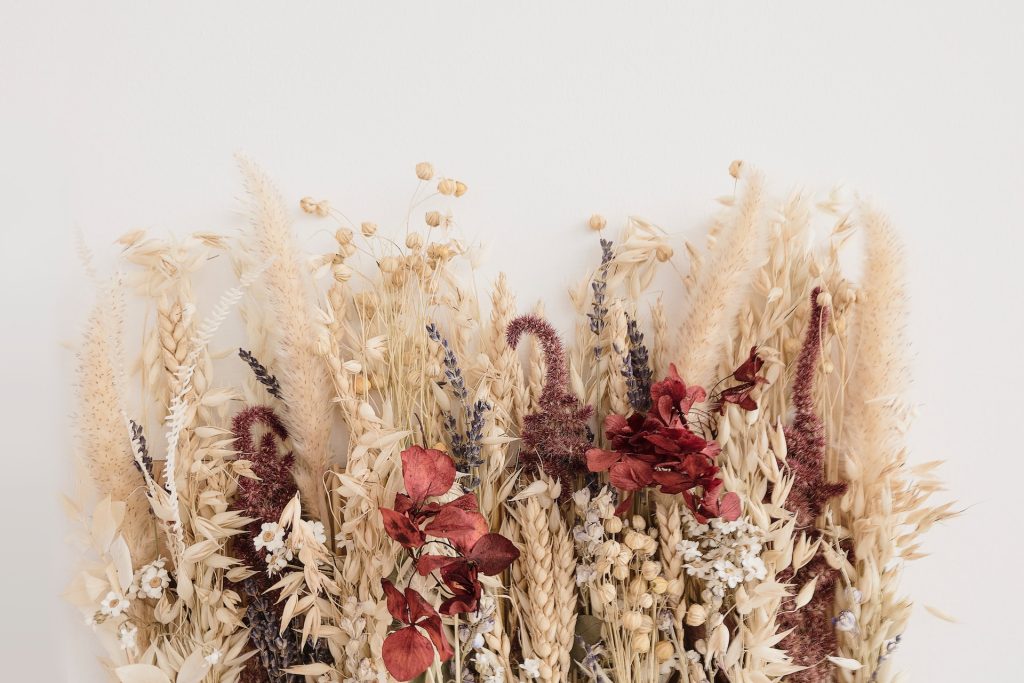 Dried Flower Bouquet
One of the ideal alternatives to bridesmaids carrying natural flower bouquets is to use dried ones. 
This flower arrangement is both eco-friendly and budget-friendly. You can add different kinds of friend plants to your liking. Style them in a common design, or use different hues and accessories! Ask your florist for the best designs and also incorporate what you like.
You can buy bouquets of this kind at a minimum price of 500 PHP.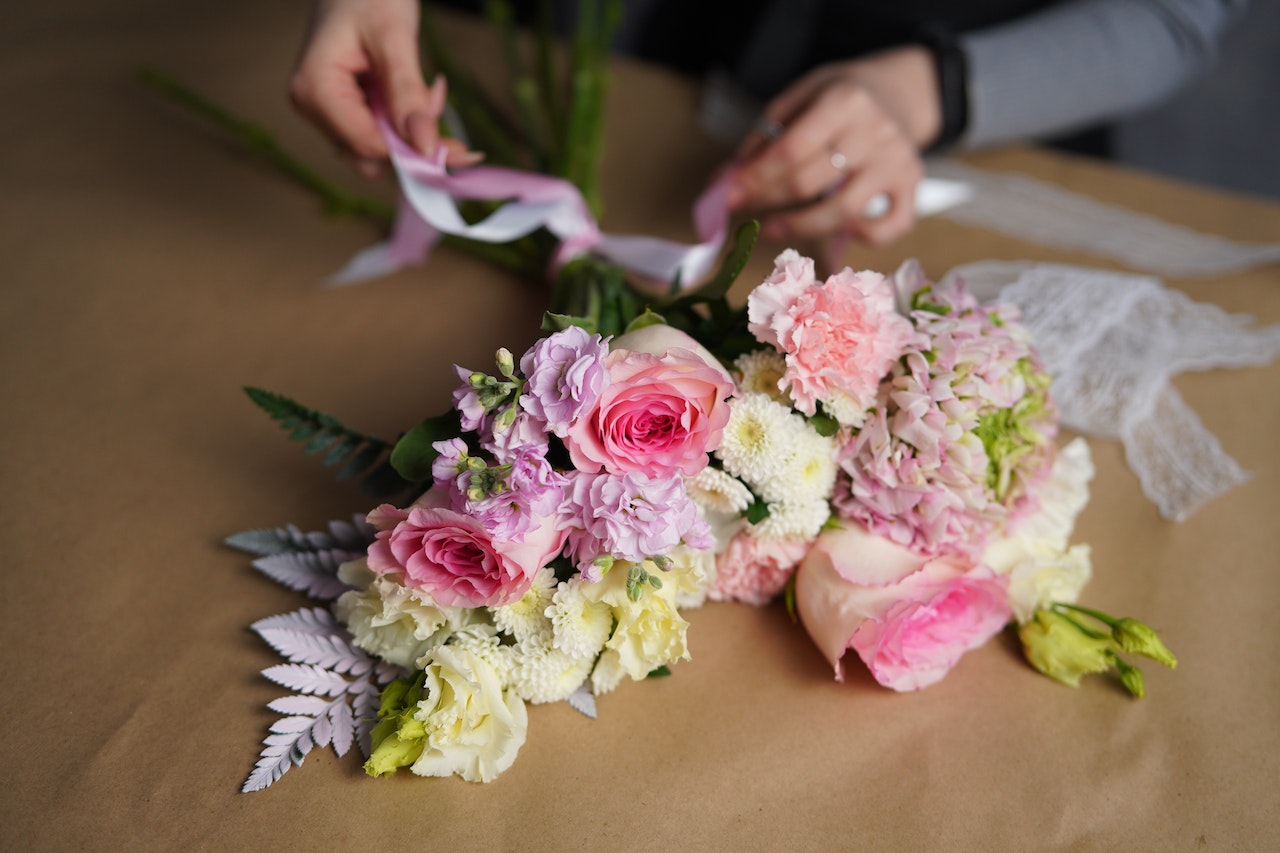 Long Stems
Replace the common bouquet with long-stemmed plants!
Using small bundles of long-stemmed plants can reduce the number of fresh flowers used for wedding bouquets. It's a striking option that's both peculiar and trendy. For the bridesmaid bouquet option, you can use long-stemmed plants like calla lilies, delphiniums, tulips, snapdragons, and roses.
For an artificial option, you can buy a bundle online at a minimum cost of 314 PHP.
Non-Flower Bridesmaid Bouquet Alternatives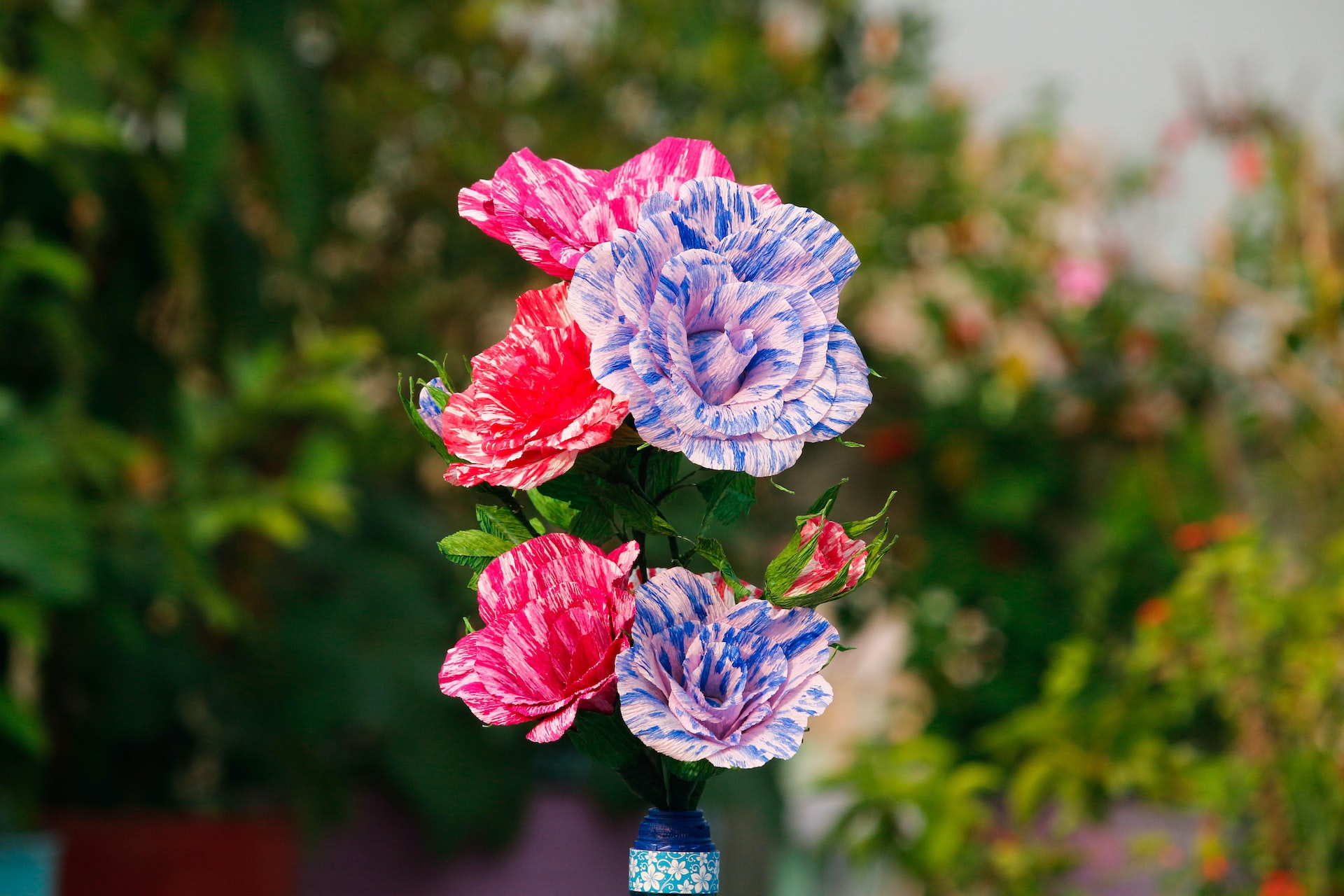 Paper Flowers
Add more touches of creativity with paper flower bouquets!
Faux or paper flowers are among the most popular bridesmaid bouquet alternatives. They're sustainable and budget-friendly. If you're that artistic, you can craft your own paper flower bouquet and save more money from your wedding budget! You can also buy them for at least 500 PHP.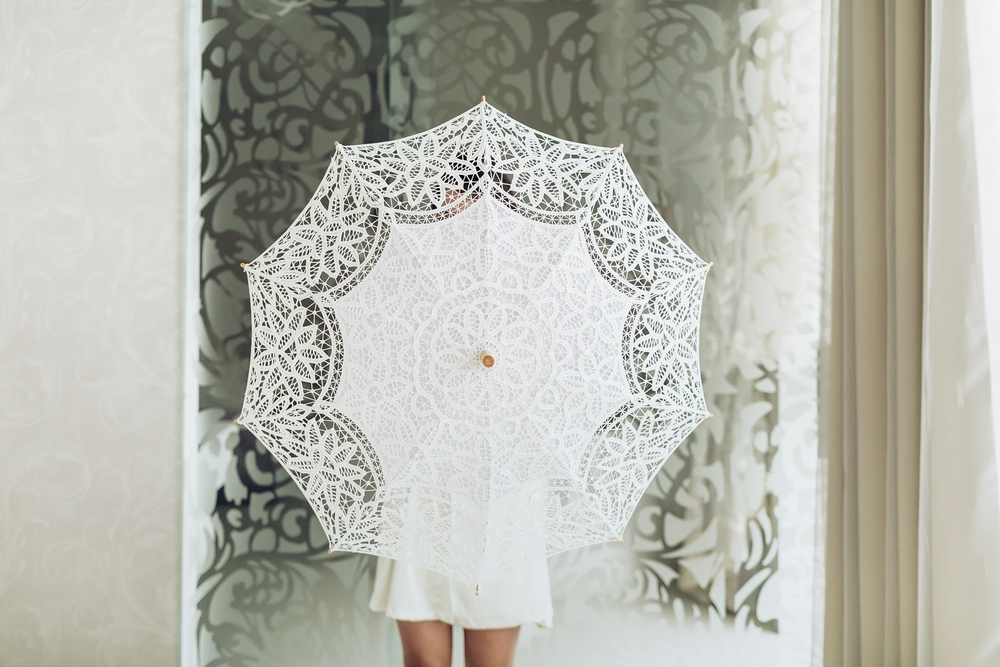 Parasols
Ditch the flowers altogether and use parasols!
Parasols are stylish things bridesmaids can carry besides flowers on your wedding day. It's perfect for outside weddings where it can protect bridesmaids from the heat and rain. Your bridesmaids can also parade with parasols for weddings with dessert, bohemian, or modern mid-century inspirations.
Wedding parasols can cost from 56 PHP to 875 PHP, depending on the design and material used.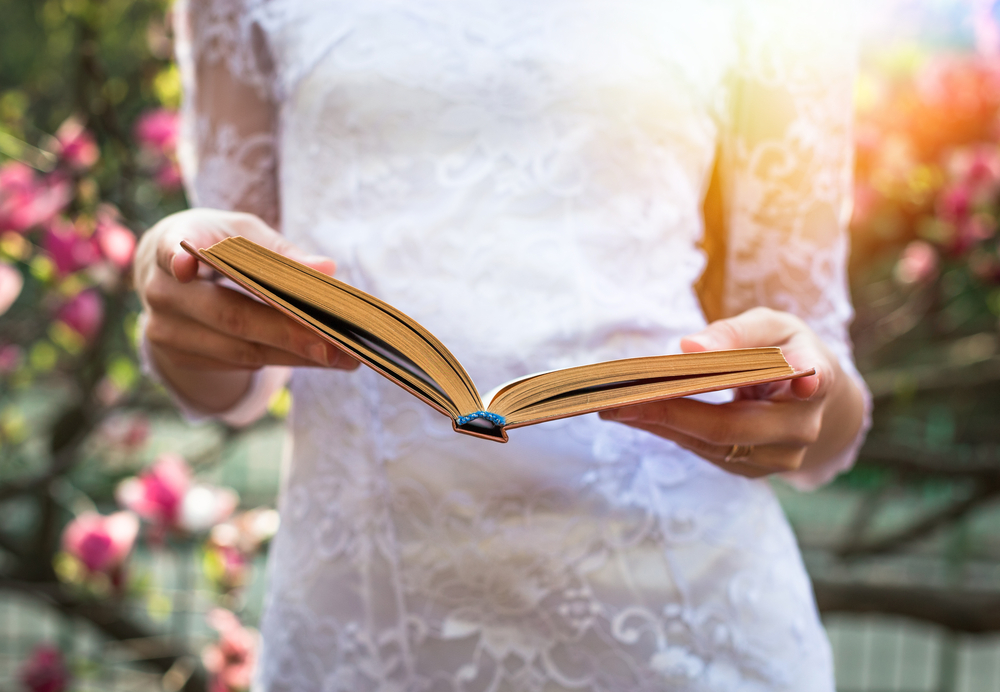 Books
Add a touch of your favorite reads on your wedding day!
Books are a marvelous alternative to traditional bridesmaid bouquets. The books your bridesmaids carry down the aisle can be a great way to show your wedding guests how much you love books. After the wedding, you can also give this to your bridesmaids as a way of thanking them!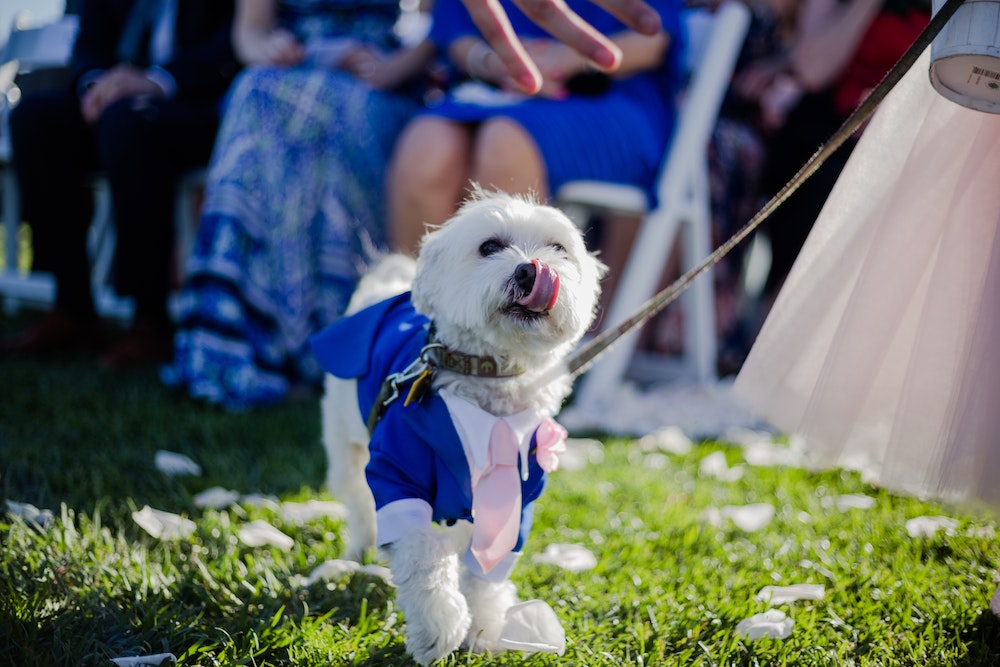 Pets
Express your love not just for your soon-to-be spouse, but for your favorite pets as well!
Although it's uncommon, having your beloved pets, like puppies, march with your bridesmaids can give your wedding day a touch of quirkiness. They're small, cute, and totally adorable! If you're thinking about going with this option, make sure the pets will be well-cared for throughout the entire celebration and that none of your bridesmaids have allergies to them.
Why Consider Alternative Bridesmaid Bouquets?
It's not unusual to see brides and bridesmaids carrying something other than a bouquet. It has been going on for years, and the styles have been evolving ever since. So, why do some brides consider opting for alternative bouquets? Perhaps they are looking for a way to make their wedding stand out from the crowd, and so they are choosing nontraditional bouquets.
Besides that, here's why you should consider alternatives to bridesmaids carrying flower bouquets:
Budget-friendly
If you rent bridesmaid dresses, buying a natural flower bouquet to pair with the dresses can be quite an expense. One natural flower arrangement can cost you more than 5,000 PHP. So, if you have at least five bridesmaids, that will already cost you a whopping amount of 25,000 PHP!
Alternative bridesmaid bouquets are much more affordable. You can get decent artificial flower bouquets for less than 1,000 PHP. Most of these come in different styles, so you have many options to choose from!
Theme-appropriate
Most of the time, going outside the norm with your bouquets is the best way to achieve your desired look. Wedding themes are a great way to personalize your nuptials. If you choose to have a wedding theme (fairytale, bohemian, garden, etc.), then every little detail should be according to the theme you picked.
For example, if you're having a bohemian wedding, a macrame hoop bouquet is an alternative to bridesmaids carrying flower bouquets. It goes with your theme and is a unique way of having flower bouquets.
Eco-friendly
Not all flower businesses practice sustainability efforts, and cutting flowers can have a big dent in the environment. When you buy flowers from these kinds of businesses, you might add to the ecological footprint that harms nature.
Buying alternative flower bouquets like dried flowers can be a simple step in hosting a sustainable, eco-friendly wedding. They're cheaper than natural ones, and you get to help save the environment with your preferred bouquet.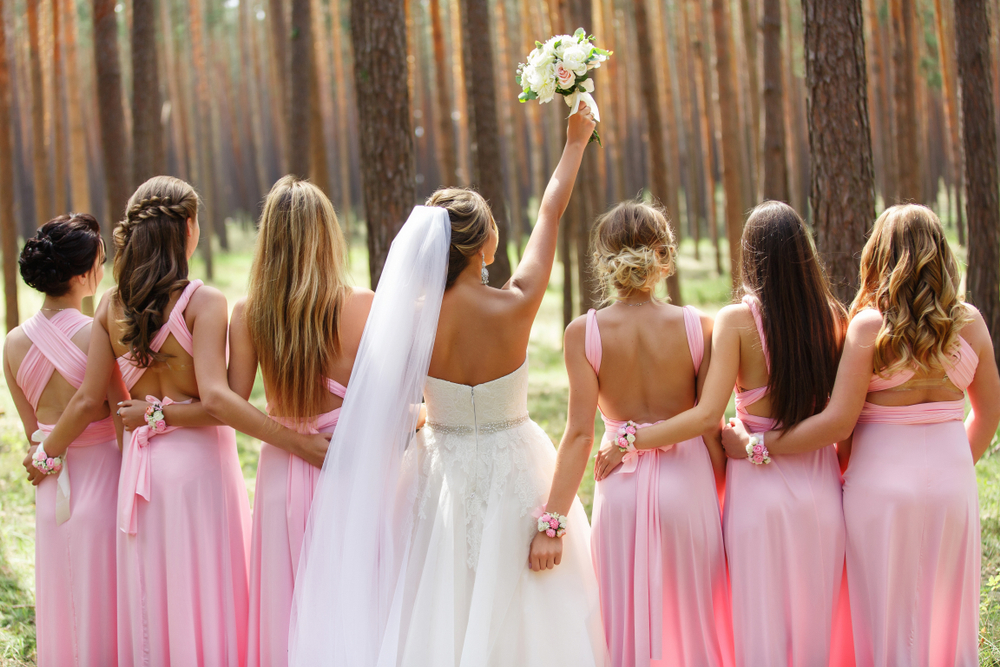 Give Your Bridesmaids the Best Look!
Your bridesmaids are an integral part of your wedding. These are the people you connect with the most, so it's fitting that you also give them the best look on your wedding day. Give your bridesmaids the best alternative bridesmaid bouquets to show them how much you appreciate their work in making your wedding day possible.
Message us today for any wedding bouquet concerns you have.
Aldaia brings ideas to life through writing. Her love for writing began when she finished the pentalogy novel Percy Jackson and the Olympians. When she isn't writing, most of her time is spent watching movies and TV series, playing video games on consoles like Valorant, Horizon, The Sims, and GTA V, hanging out with friends, and sleeping.