Bridesmaids are an essential part of any wedding entourage. For many women, being selected as a bridesmaid for their friends' weddings is a validation of their sisterhood and friendship. But being a part of any entourage entails roles, especially a bridesmaid and her duties.
If you've recently been chosen to be a part of a wedding entourage, you might be wondering what you need to do. Much like a maid of honor, a bridesmaid's role in a wedding is to provide support for the bride. Of course, there are a few differences in these specific roles.
In this article, we go through the common duties and responsibilities of a bridesmaid so you can be the best bridesmaid ever!
What is a Bridesmaid's Role in a Wedding?
Many people think that it's only the maid or matron of honor that has a ton of responsibilities. However, anyone who has ever been a bridesmaid will tell you that the role holds a significant amount of responsibility. In fact, once you choose your maid of honor, the next question is who will be your bridesmaids?
The role of the bridesmaid originated from various cultures and wedding traditions. Back then, they served as protection for the bride–both in physical and spiritual aspects. Of course, over time, bridesmaid duties have evolved to reflect more modern sensibilities.
Today, the most important duty of a bridesmaid is to be part of the bride's support system. Each bride and wedding will have different jobs for their bridal party, but every bridesmaid–whatever their duties are–will have to lend the bride a helping hand when needed. Of course, what each bride defines as a helping hand will differ.
Depending on the bride's love for tradition, budget, and planning, a bridesmaid may assist her and the maid of honor with dresses, design, and wedding planning. It is completely possible for a bridesmaid to have no major responsibilities too! However the bride decides to assign bridesmaid duties, the most important thing to remember is to keep your friend's happiness and sanity in mind.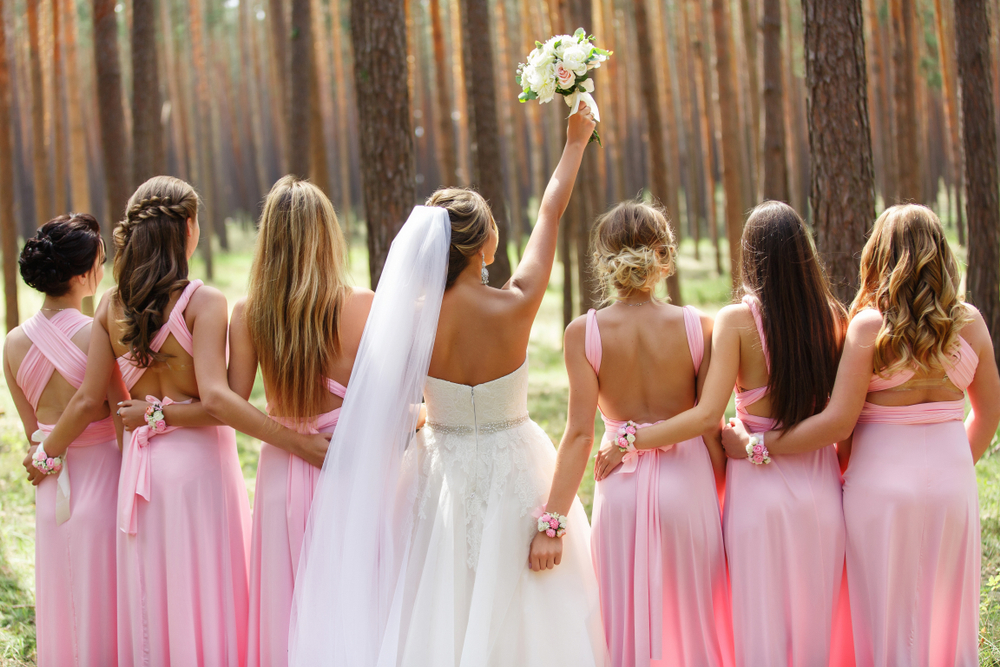 Bridesmaid Duties & Responsibilities Checklist
From attending the wedding ceremony rehearsal to thinking of fun bachelorette party activities, a bridesmaid can have a variety of duties and responsibilities of what they need to do for the bride. Depending on the formality, relation, and size of the wedding, you can have a lot of responsibilities on your plate or none at all! Whether you're going to a small and intimate ceremony or a grand wedding celebration, knowing the full list of your bridesmaid duties is a must.
While each bride and ceremony will have different requirements, here are a few of the most common bridesmaid responsibilities:
Before the Wedding
Wedding planning can be difficult and stressful, so the bridesmaid's role as emotional and mental support for the bride truly becomes vital before the big celebration. Depending on how big the wedding is, there are a ton of details that you can help the bride and the maid of honor with. Regardless of what these details are, the most important thing to remember is that you are offering your support–so never get too pushy or aggressive.
Some of the most common bridesmaid duties before the wedding include: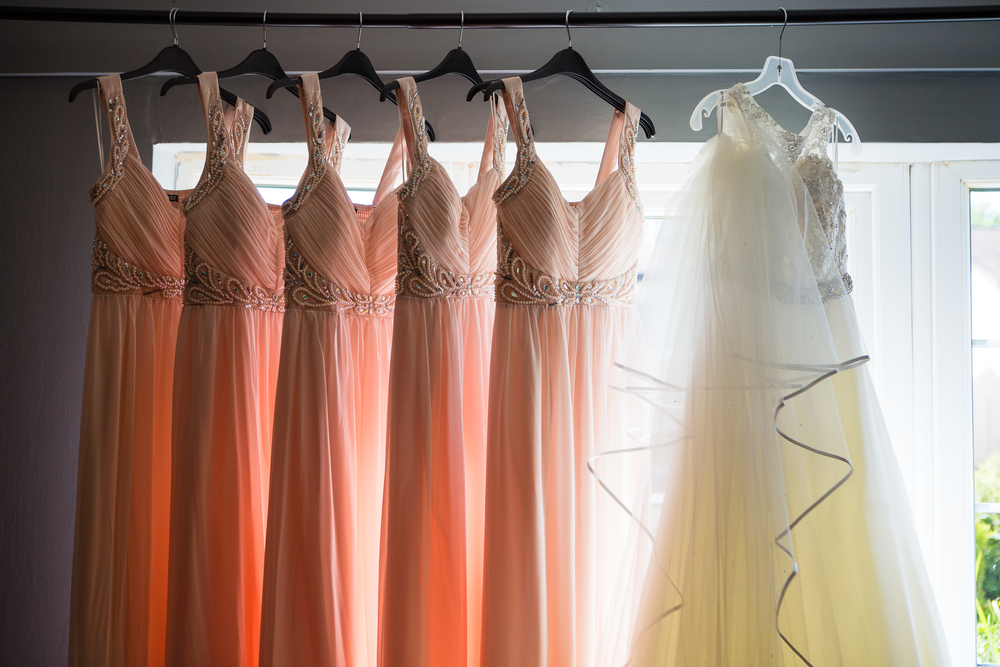 Help with fashion and design choices
Planning a wedding can be extremely difficult for the couple, especially when they have so many details to think about. As a bridesmaid, you can lessen the bride's load by providing insights and suggestions for the visual aspects of the wedding. This is especially helpful with fashion choices!
When the bride asks, a bridesmaid should be able to help her select things such as the color of the entourage's gowns, what cut should a gown be, and other design choices. Of course, keep in mind that this is the bride's wedding–not yours! While you should tell the bride important details such as the dress being too flimsy, tight, or small, a bridesmaid should never impose their opinions on the bridal party or the couple's decisions.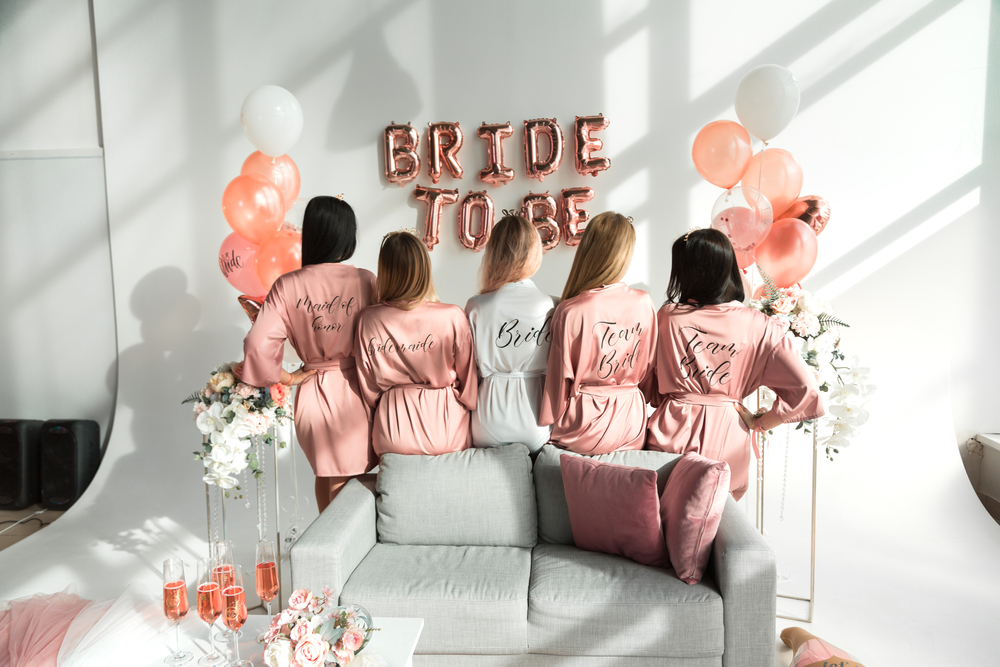 Assist with pre-wedding events
Weddings often come with a lot of pre-celebratory events. Of course, as a bridesmaid, it is expected that you attend these events. In case the bride asks, bridesmaids–much like the maid of honor–can also help out with these events.
While pre-nuptial shoots and rehearsal dinners can be coordinated with the bride, the biggest pre-wedding event that you are expected to attend and help out in is the bachelorette party! Help out the maid of honor plan an enjoyable party for the bride and make sure that the bride has the time of her life once the party starts.
Attend the wedding rehearsal
Attending the wedding rehearsal is another one of your bridesmaid responsibilities. This ensures that you are well-prepared and informed of the big day's program. Because a rehearsal dinner program is shorter than the actual wedding, you can't exactly foresee everything that will happen. Being aware and familiar with the scenarios and cues for the wedding day makes it especially easier for both you and the bride come wedding day.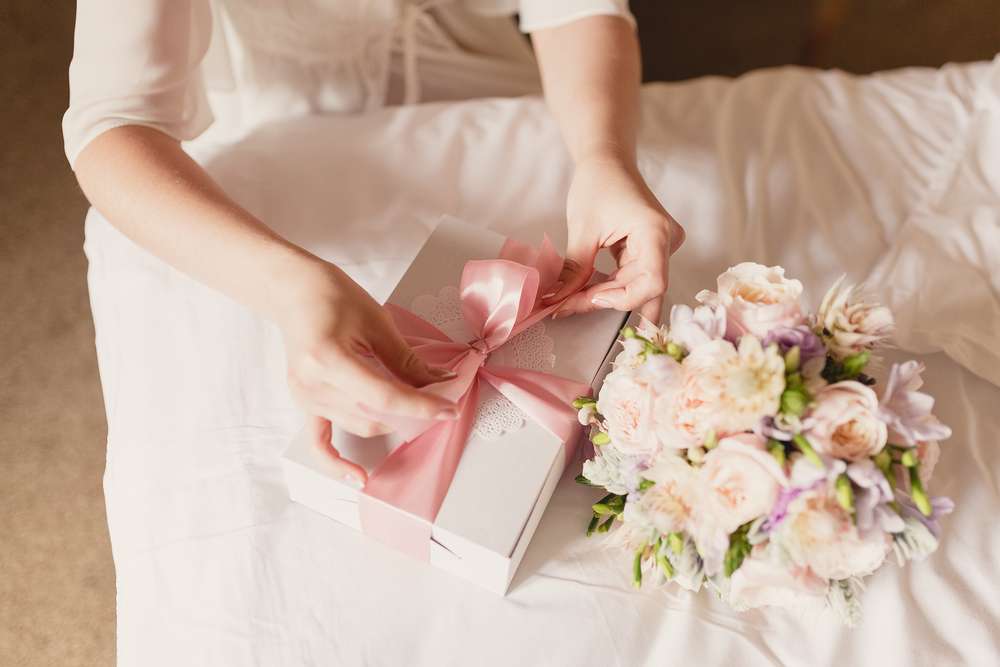 Buy a wedding gift
As a bridesmaid, you are probably one of the bride's closest friends or family members. While wedding gifts are not necessary, it is always nice to be thoughtful. A wedding gift may not be on top of the list of bridesmaid responsibilities, but it is always a welcome task to your checklist.
Ensure a peaceful and drama-free celebration!
Wedding planning can become extremely stressful for the bride–so no one should cause unnecessary and undue stress for her at any given time. Many movies and even some real life accounts depict bridesmaids from hell. We can't exactly stress this enough: don't be one of them.
As a bridesmaid, your role in the wedding isn't to give the bride grief. It is to be part of her wedding brigade and support system. When you are assigned the role of bridesmaid, it becomes one of your duties to veer away from anything that may upset the bride–whether that's disagreeing with her fashion choices or bickering with a fellow bridesmaid. Keep things drama-free!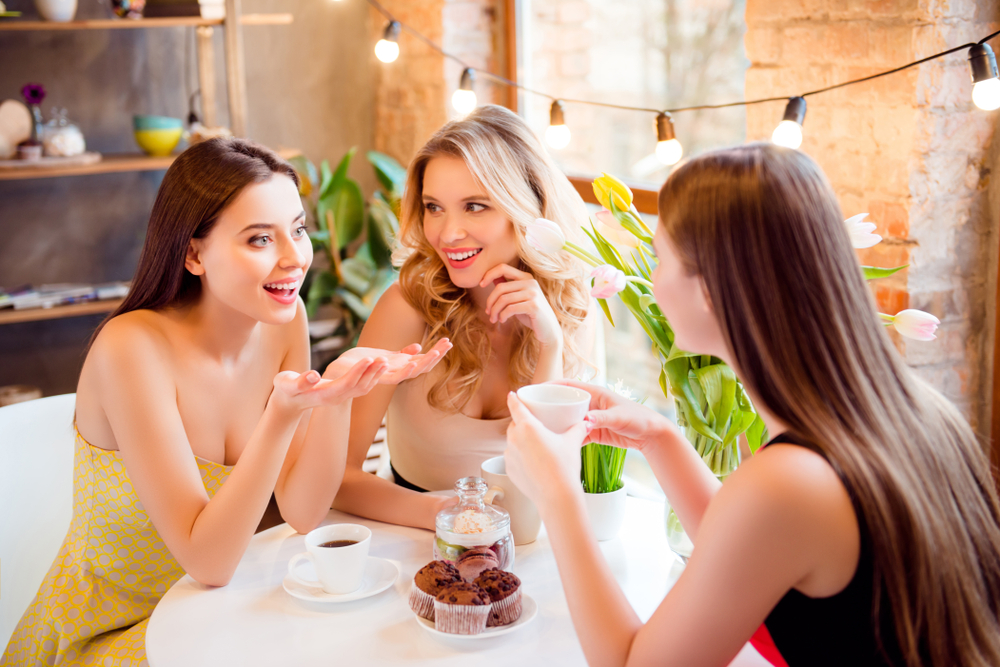 Become one of the bride's confidante
Of course, the biggest responsibility of the bridesmaid is having the bride's back. Much like the maid of honor, being assigned the role of bridesmaid means that the bride trusts you. Once the save the date announcement is made and you are assigned this role, you are officially in the bride's support system and it is your biggest duty to ensure that you lend emotional and mental support for your friend.
During the Wedding
Bridesmaid duties become more pronounced when the big day comes. Because they, along with the maid of honor, act as the bride's official "squad", it becomes their responsibility to make sure that the bride isn't stressed or overly taxed while preparing for her walk down the aisle. On the wedding day, bridesmaids have to ensure that the bride is happy, dressed, and energized for her ceremony.
While there aren't specific tasks or jobs for bridesmaids during the big day, here are some of the most common duties that they assume: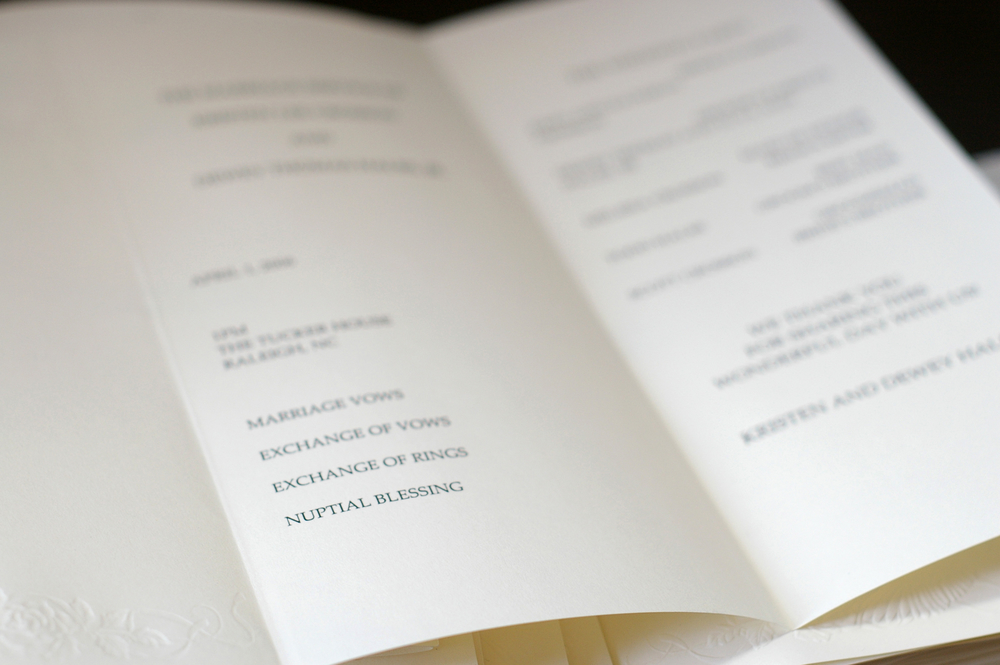 Know the wedding program
Nothing causes stress and emergencies more than being caught unprepared and unaware of a situation. As a bridesmaid, it is one of your responsibilities to be aware of the wedding's flow and program. This helps to keep yourself and everyone else in sync for the ceremony.
While you are most probably going to be staying with the bride before she walks down the aisle, it is also nice to know the wedding details for guests who might be a bit confused. Although it is the groomsmen who usually direct guests, you can always add it to the bridesmaid responsibilities checklist should a guest ask you a question!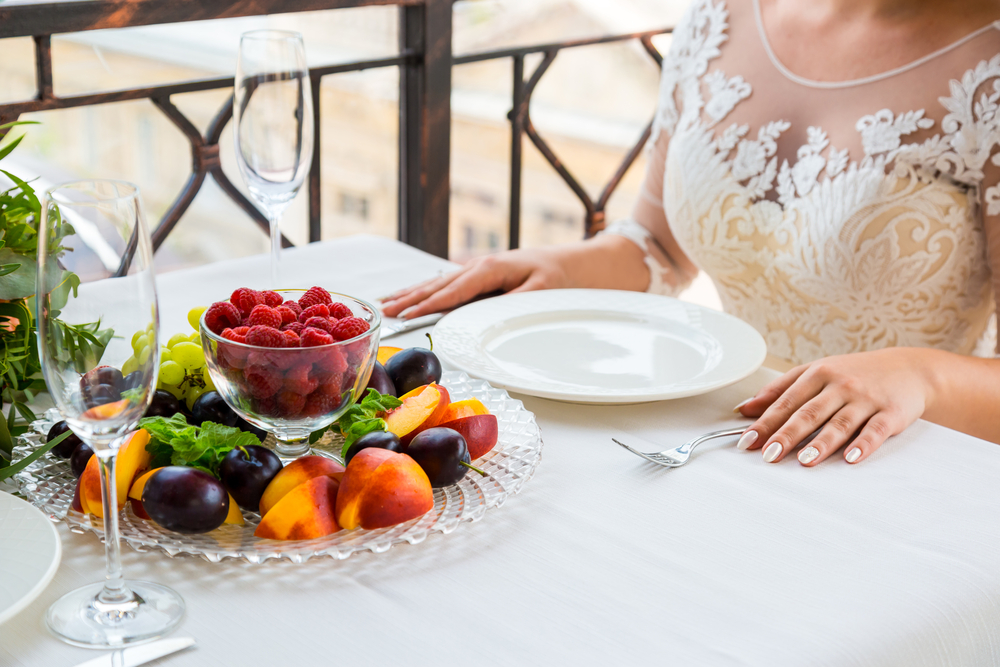 Feed the bride
A happy bride is a well-fed bride! Getting food in the bride's stomach can be pretty hard on the wedding day, so it's essential that you and the bridal party keep her well-fed. That means carrying around snacks that will energize and help her navigate the day easily.
During the reception, make sure that the bride is able to get a serving of their meals too! Any girl would know just how difficult it is to walk in gowns and go through events without any refreshment, so make sure that the bride doesn't go through that.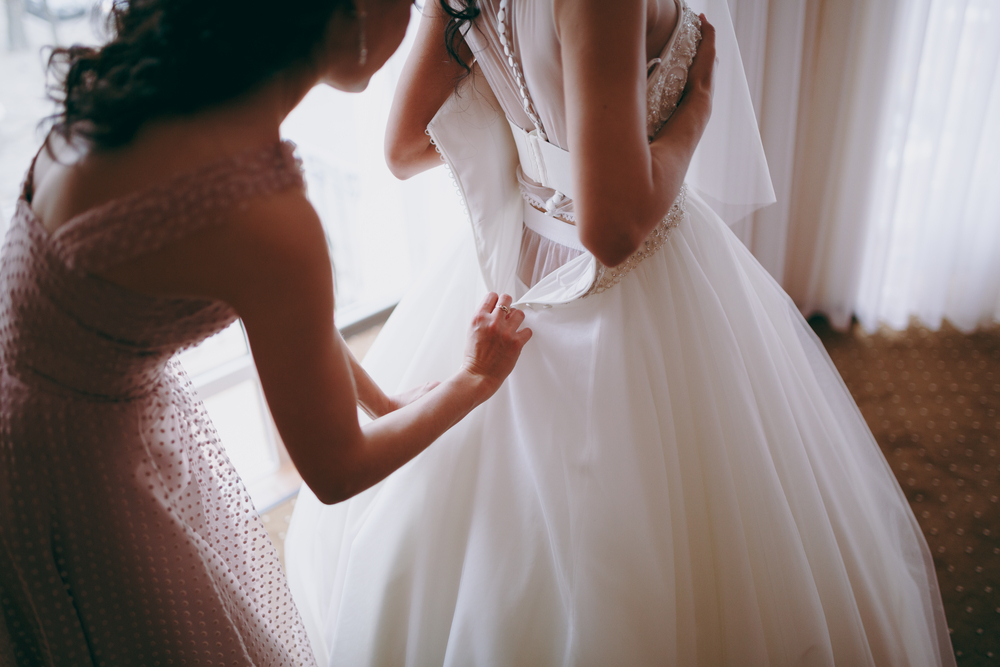 Be the bride's bathroom buddy
Bathroom trips can be extremely difficult when you're wearing a gown. But that's what girlfriends and bridesmaids are for! When the big day comes around, make sure that at least one bridesmaid can assist the bride should she need to use the lady's room.
After all, a bridesmaid is the bride's squad…so who better to check for any makeup mishaps and wardrobe malfunctions than them? Keep a small emergency kit on your person as part of your bridesmaid duties so you are perfectly prepared should a situation arise.
Make a reception toast
A wedding toast is usually made by the maid of honor and the best man, but should the couple request a short speech from the bridal entourage, then you better make sure you're ready! Keep things short and sweet and honor the couple with a heartfelt speech.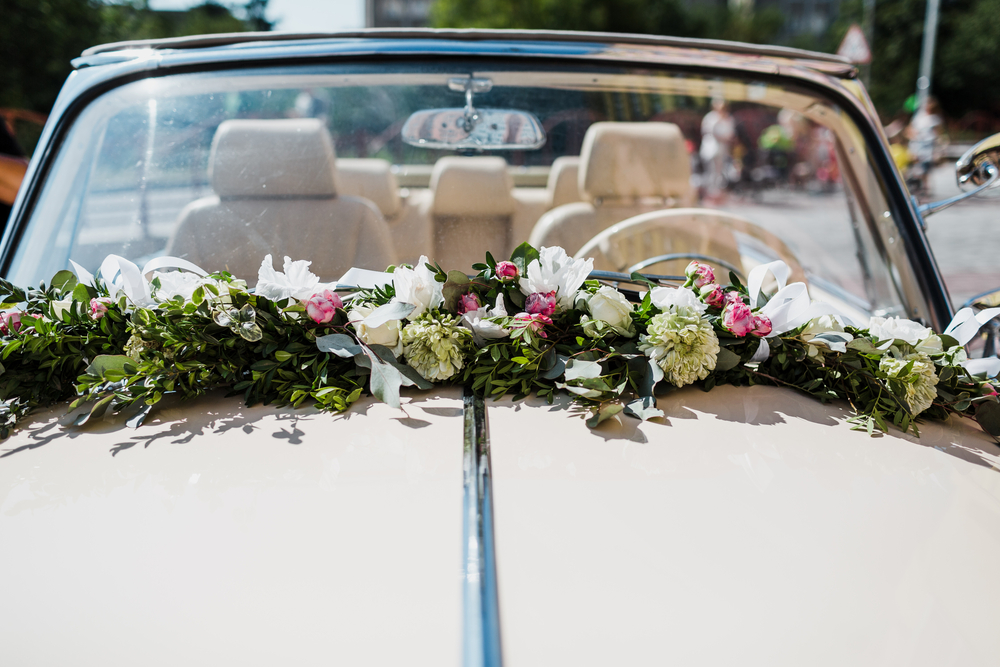 Decorate the getaway car
The getaway car is the couple's last hurrah before they end the celebration–so it would make sense that the entourage would work on it! While the best man and the groomsmen are usually in charge of this tradition, input from the bride's party is always appreciated. As a bridesmaid, you can make it a point to help the groomsmen plan how to decorate the bridal car with details that your friend would like.
After the Wedding
With the ceremony and reception done, a bridesmaid can now relax and chill–but that doesn't mean their duties completely end. In the aftermath of a great celebration, there will be some loose ends to tie up. That's where the bridesmaid's responsibilities come in!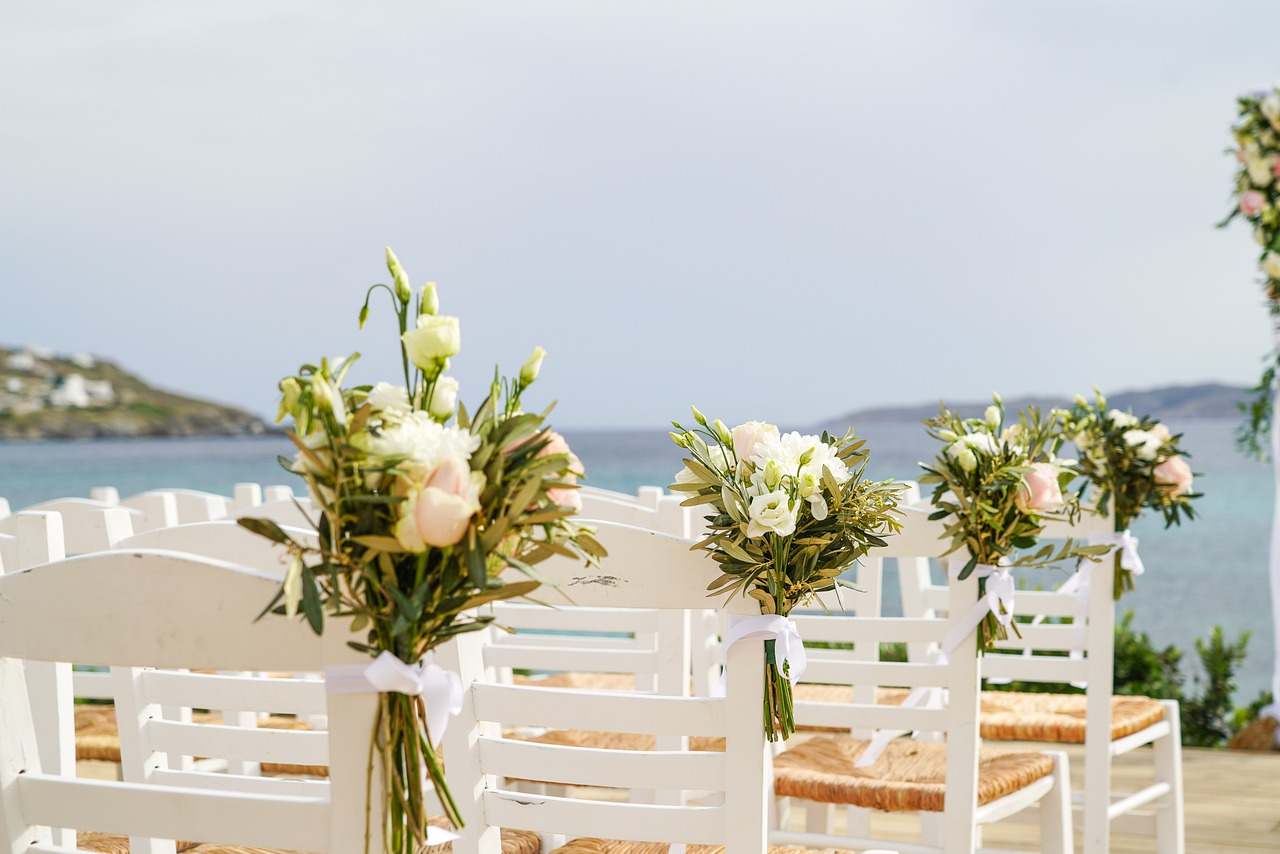 Help with last returns
Once the ceremony is over and the couple has gone off for their honeymoon, it is up to the entourage to go through any unfinished details. While this task usually falls to the maid of honor and the best man, a bridesmaid is more than free to extend her assistance with this matter. This is particularly helpful if there are a lot of things that need to be returned.
Ensure that the couple receives your gift
If you went through the process of choosing a gift for the happy couple, make sure that newlyweds get your gift. Of course, this means coordinating with the wedding planner and the rest of the bridal party. While this is probably the least of your bridesmaid duties, it's a tiny detail that can spare you and the couple some hassle in the future.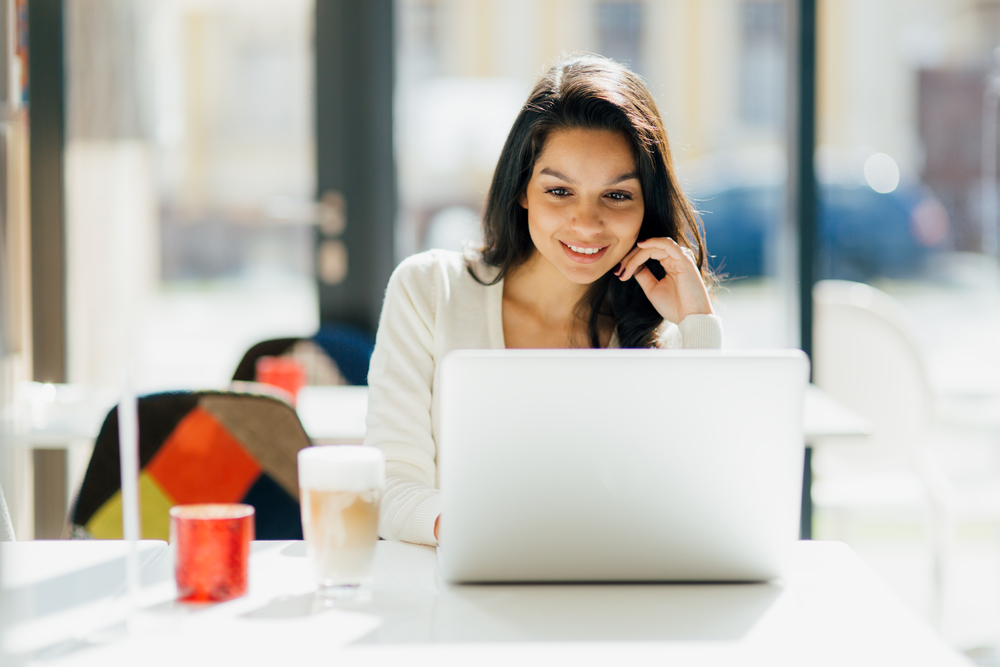 Share wedding photos!
Wedding photos serve as a happy reminder of the couple's big day. Once the wedding photos are out, do your best to engage with it on social media (should they choose to post it). Like, comment, share, and let the newlyweds know how much you appreciated being part of their wedding entourage.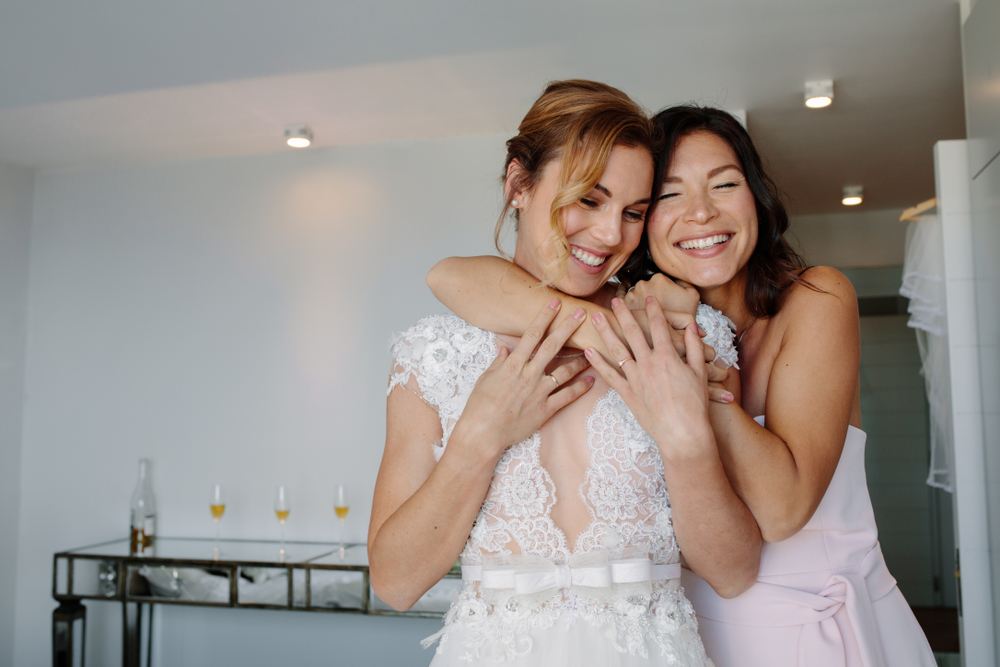 Be the Best Bridesmaid You Can Be!
Comedies might make bridesmaids to be the comedic relief in a romantic-comedy wedding film, but in reality, they can do so much for the bride. From being a wedding coordinator to one of the bride's rocks, a bridesmaid's duties and responsibilities can be incredibly varied. It's definitely a role that you'd want your most trusted friends to be in.
If it's your first time becoming a bridesmaid or if you need a quick refresher on how things go during a wedding, we hope this small guide on the duties and responsibilities of a bridesmaid helps. While you may have vastly different responsibilities, keep in mind the most important part of bridesmaid duties: keeping the bride sane and happy. No matter when or where, at the end of the day, your biggest role is being the bride's friend and support system. Now, go ace being a bridesmaid!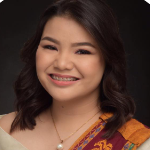 Joey Cole is a digital content writer from Laguna. When she's not looking at her task list, she's probably obsessing over another anime show, looking at pictures of food, or adventuring all over Faerun with her online DND friends.